Baselworld 2013: Rebellion T-1000 Gotham with 41 day power reserve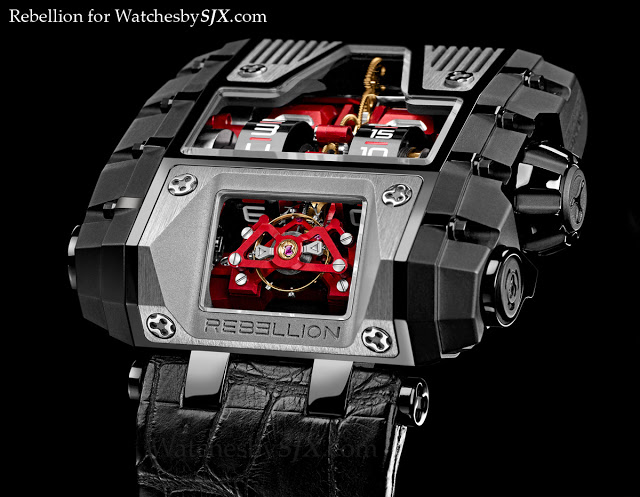 The Rebellion T-1000 with its 1000 hour, or 41 day, power reserve, has been beefed up. Reminiscent of the Tumbler from The Dark Knight, the new Rebellion T-1000 Gotham is a limited edition of 25 pieces.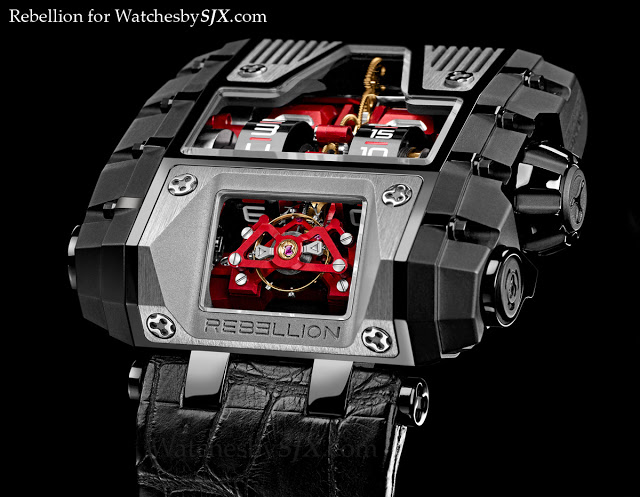 Rebellion launched the T-1000 a couple of years ago but despite its amazing 1000 hour, or 41 day, power reserve, the watch never got as much press as it should. While the rest of the Rebellion line-up is quite inane, think extremely large Valjoux 7750 powered chronographs, the T-1000 is outstanding. Originally penned by Eric Giroud, the T-1000 has been redesigned and improved. Now almost comically muscular, with lines inspired by the Tumbler from Christopher Nolan's Batman trilogy, the T-1000 Gotham retains the same movement as the original T-1000. Over the top as it is, the styling of the T-1000 Gotham suits the size and purpose of the watch better than the original – the new case is a winner.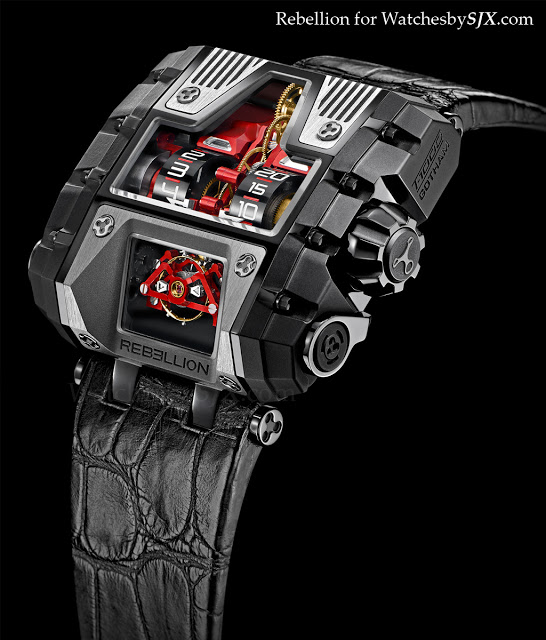 Thanks to six barrels, which unwind in series, it has a power reserve of 1000 hours. A chunky lever integrated into the back of the case winds the six barrels. Tiny chains visible from the side of the case link the six barrels, enabling them to be wound in parallel.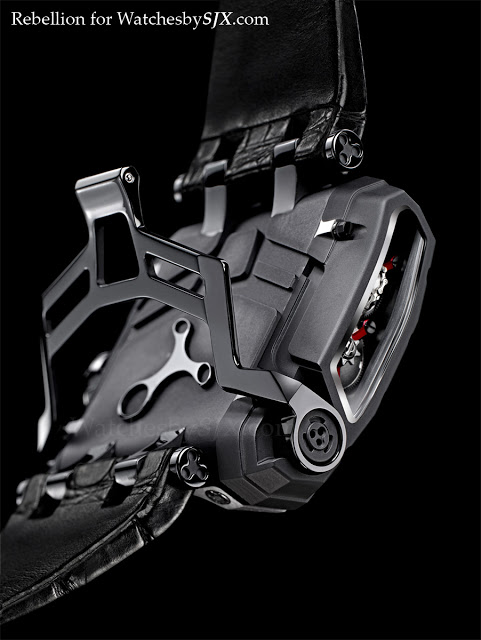 And at the centre of the case is the balance wheel, fitted with a double hairspring supplied by Straumann, inclined at 39 degrees. In theory that gives better chronometry because the inclination helps deal with positional errors while the double hairspring ensures symmetrical breathing of the hairsprings.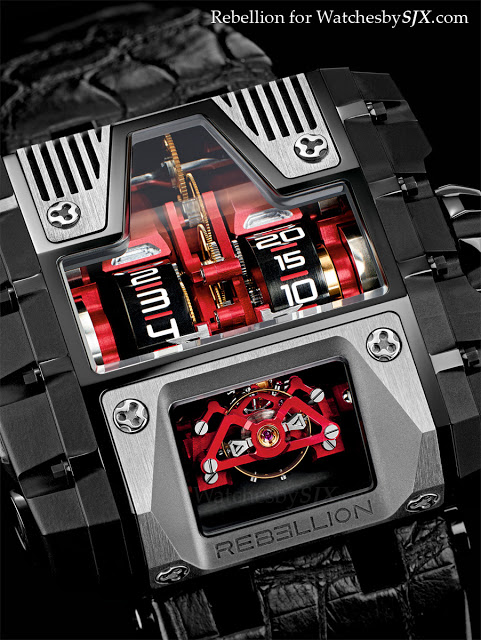 The enormous 52.2 mm by 47.9 mm case is decorated with various panels and vents, all secured with screws bearing the Rebellion logo. The T-1000 Gotham is available with the movement anodised in black, gold, red, blue or purple, while the case is available either in black coated or natural finish titanium. This is a limited edition of 25 pieces. Pricing is unavailable, but the first T-1000 retailed for about US$100,000, so expect this to be in that region too. – SJX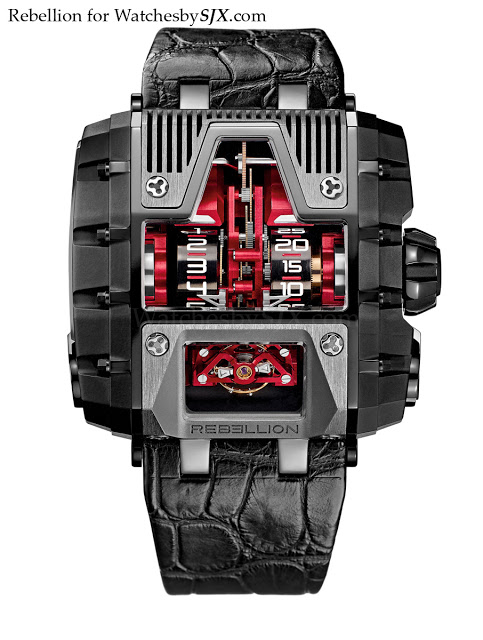 The T-1000 Gotham in black coated titanium with a red movement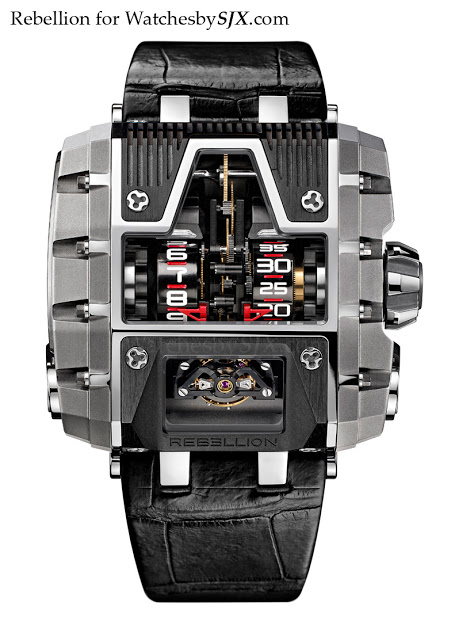 And in natural finish titanium with a black movement
Back to top.
---
You may also enjoy these.