Qatari Sheikh Who Owns $11 Million Patek Graves Super-Complication Can't Afford To Pay Sotheby's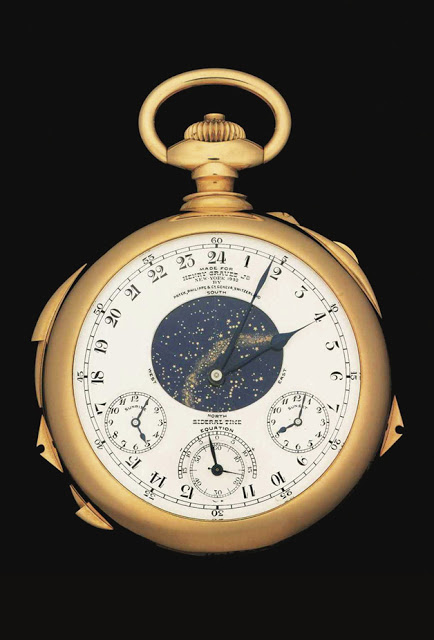 The owner of the Patek Philippe supercomplication pocket watch made for renowned collector Henry Graves, sold by Sotheby's in 1999 for a world-record US$11,002,500, has been revealed to be Sheikh Saud Bin Mohammed Bin Ali Al-Thani, a cousin of the Emir of Qatar, amidst a lawsuit over unpaid bills at Sotheby's.
The Henry Graves super-complication
This was revealed in court documents because the Sheikh has pledged assets worth US$83 million to Sotheby's to cover debt stemming from failure to pay for lots won at auction. The Sheikh was formerly the Minister of Culture, Arts and Heritage of Qatar. In that role, he was tasked with stocking the museums of the oil-rich emirate. That made him one of the most famous and prolific buyers of art in the world. News reports estimate he has spent over US$3 billion on art. It has long been rumoured a member of the Qatari royal family is one of the most important watch collectors in the world, the news of the Sheikh's financial distress confirms that. The full story can be seen on Bloomberg.
Back to top.
---
You may also enjoy these.