News: Döttling Gyrowinder – 360 degree watch winder (with pricing)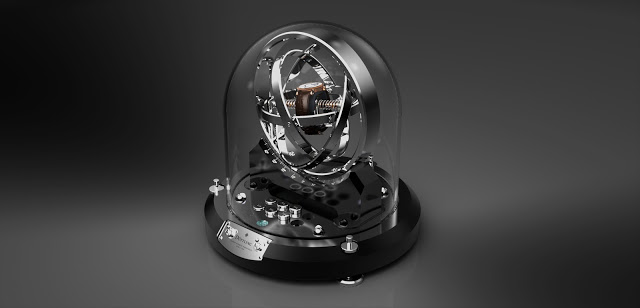 Döttling, the German maker of winders ranging from the small to the enormous, has just announced the Gyrowinder, a 360 degree watch winder which works like a gyroscope.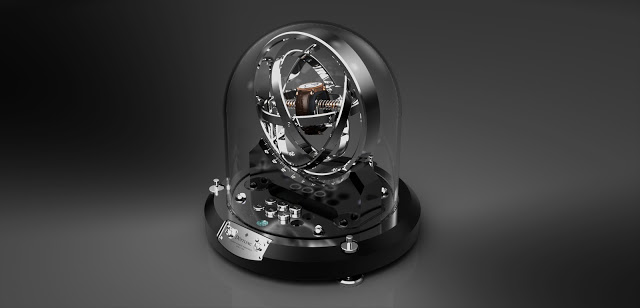 Döttling Gyrowinder
Unlike typical winders that work on a single axis, the Gyrowinder approximates the motion of a wrist by turning in all directions. In addition, the Gyrowinder is sold with a set of counterweights of varying weights to balance the weight of the watch, regardless of the watch in the winder.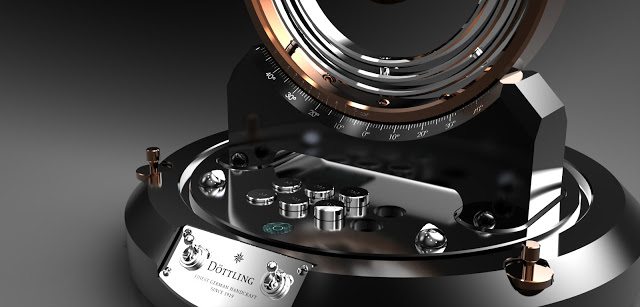 Markus Döttling got the idea for the Gyrowinder after seeing a gyroscope-like, spin testing device for astronauts at NASA's Kennedy Space Centre. The price of the Gyrowinder is EUR11,800 before tax. It's a shame all the multi-axis tourbillons I can think of are manual-wind; this winder would have been perfect. – SJX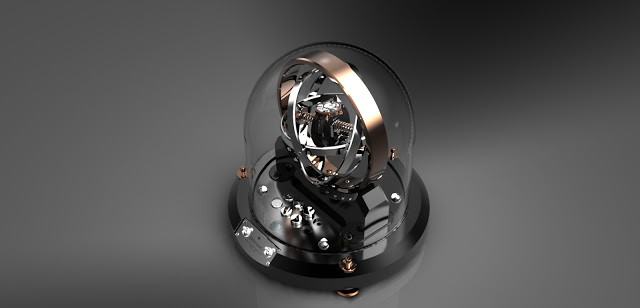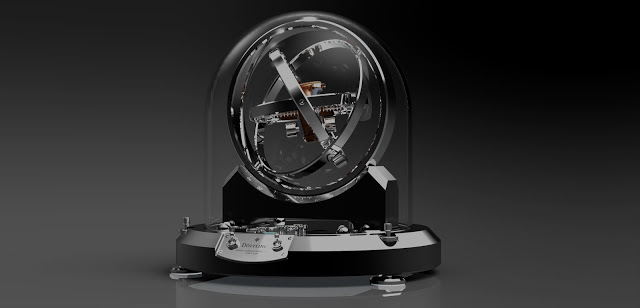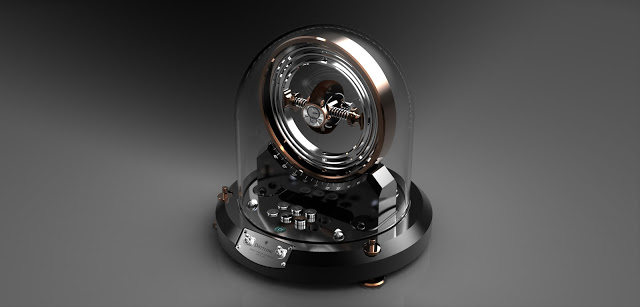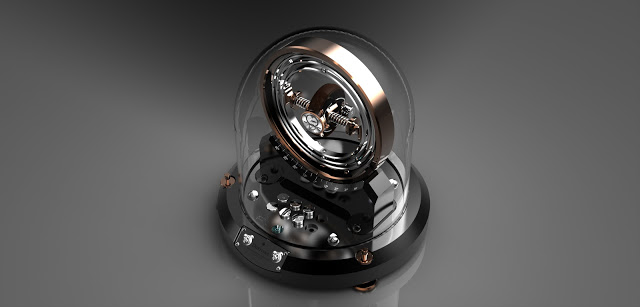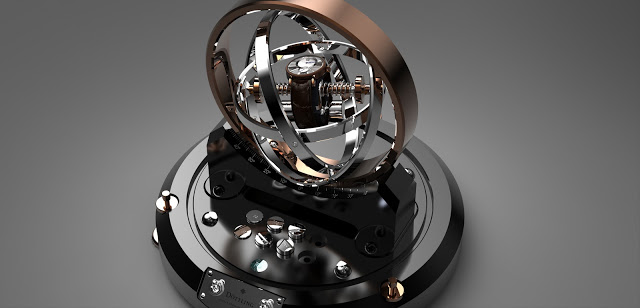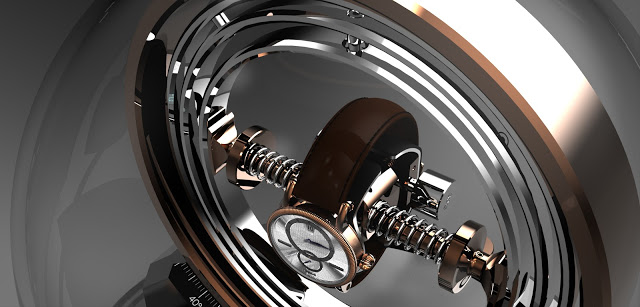 Back to top.
---
You may also enjoy these.