Photo essay: Hublot MP-02 Key of Time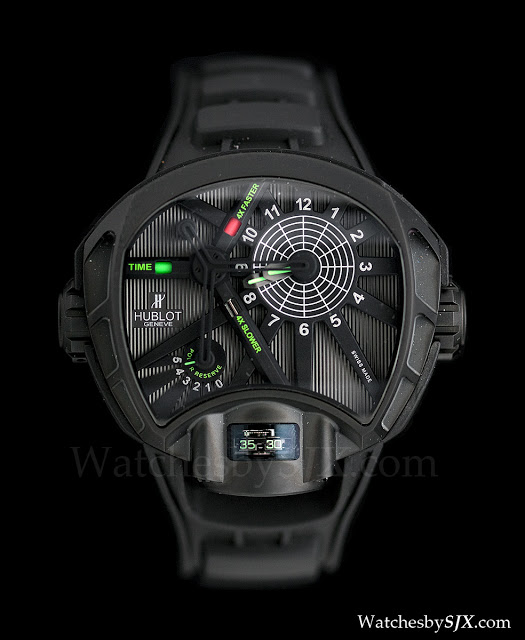 The Hublot MP-02 Key of Time was conceived by Mathias Buttet while BNB Concept was still in existence. Back then it was known as La Clef du Temps, but after Hublot's takeover of BNB the watch was redesigned for the better and presented at Baselword 2011. This watch makes quite the statement, looking like a prop from a sci-fi movie. The case is DLC-coated titanium and sits wide on the wrist. But the integrated rubber strap curves nicely so it sits well even on small wrists.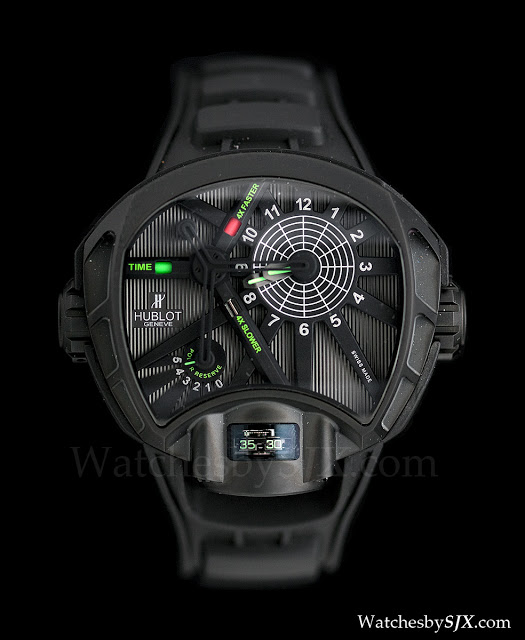 Hublot MP-02 Key of Time
When this was first presented by BNB it was on an awful rope bracelet. Now it looks tremendously better, in a sculpted case with vents and ridges like a superhero's suit. The colour scheme reminds me of the high-tech Citizen Satellite Wave though. Because this comes from Hublot rather than some avant-garde independent watchmaker it is easy to make fun of the Key of Time, but it is intriguing. Mathias Buttet is an outstanding watchmaker – he is also the creator the Hublot Antikythera watch – so that is not surprising. (Pardon the dust on the watch in the photos, it is almost impossible to keep an all black watch dust free.)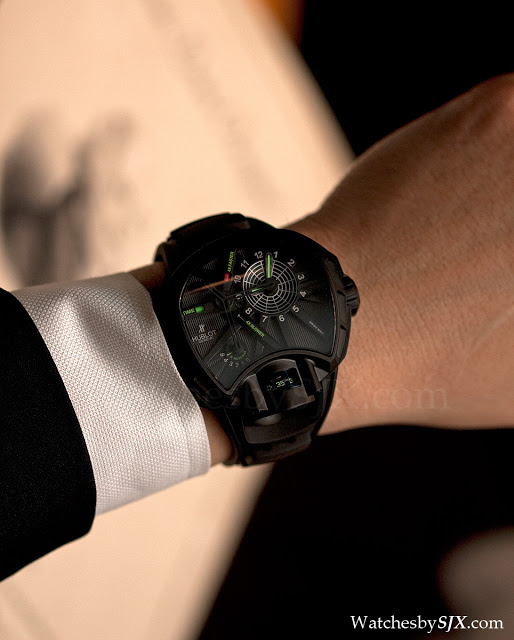 The crown on the left of the case allows the user to speed up or slow down the time displayed on the watch; the crown on the right winds and sets the watch.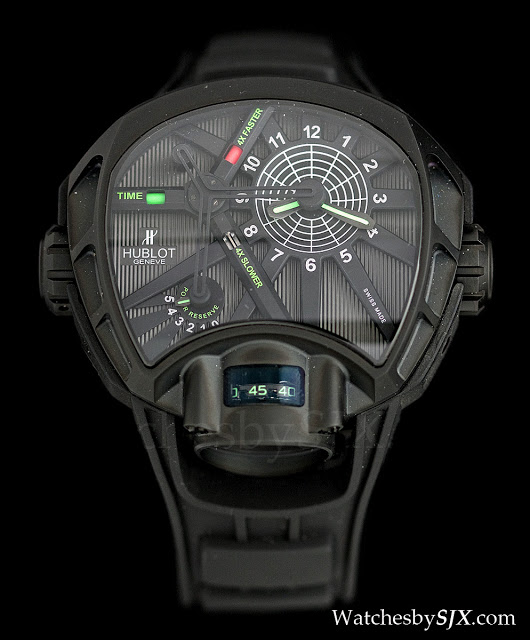 In addition the Key of Time also has the vertical tourbillon that was a trademark complication of BNB.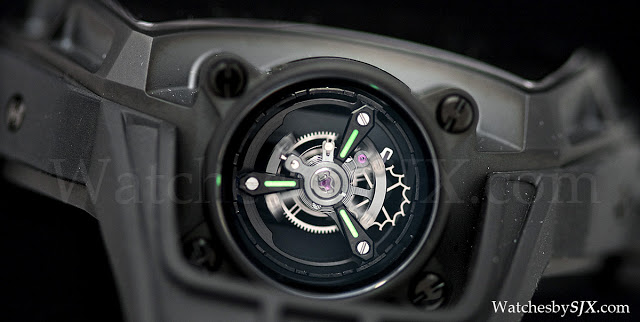 The watch can either run on normal time, or four times as fast (one real hour is indicated by four hours passing on the watch) or four times slower (an hour is indicated by 15 minutes). A red tube appears to indicate the speed the hands are set to; in the photos it's running at four times faster. This is accomplished by clever gearing; the tourbillon continues to turn at one revolution per minute.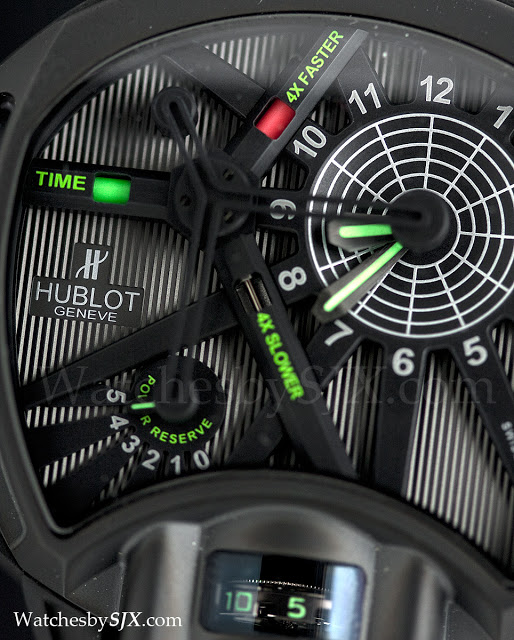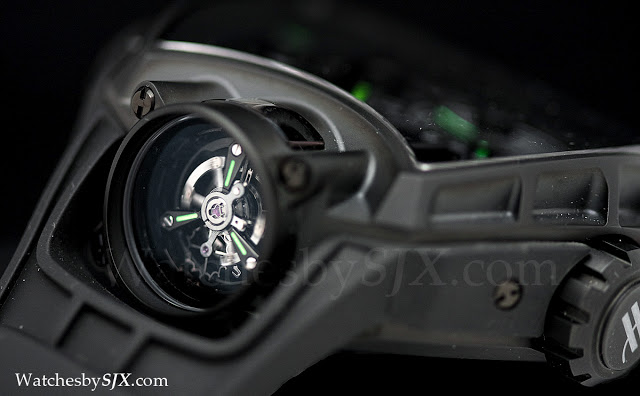 Importantly, the watch remembers what the real time is, so when the crown is turned back to the normal time position, the hands move to display the actual time. The Hermes Arceau Le Temps Suspendu can do the same – the hands suspend time then and can jump to the correct time at the push of a button. But the Hermes lacks the fast and slow time display.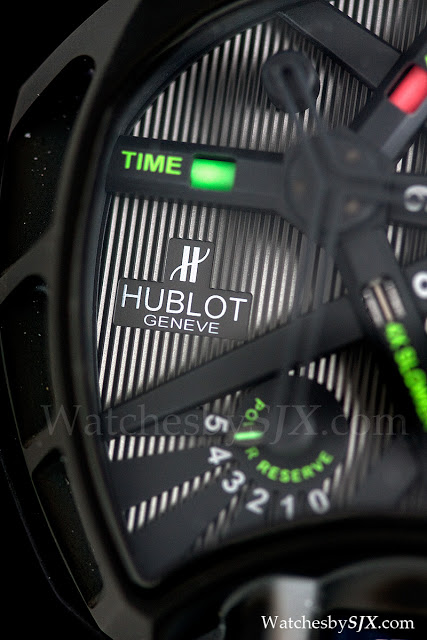 The HUB 9002 movement is manually wound with a four day power reserve. Only 50 Keys of Time will be made. The retail price is a stiff USD380,000 or thereabouts – the price of controlling time. That's hard to swallow but this is an ultra-cool toy. – SJX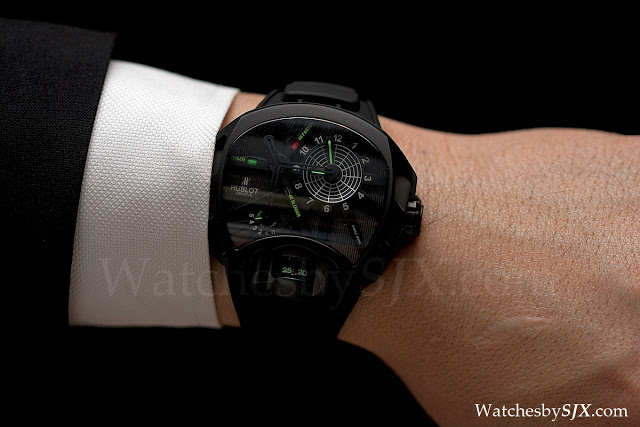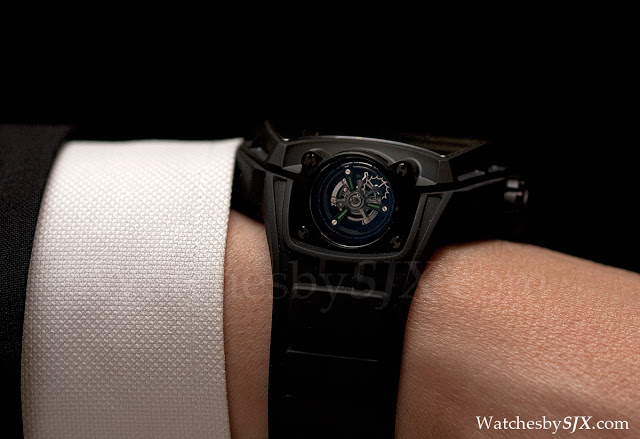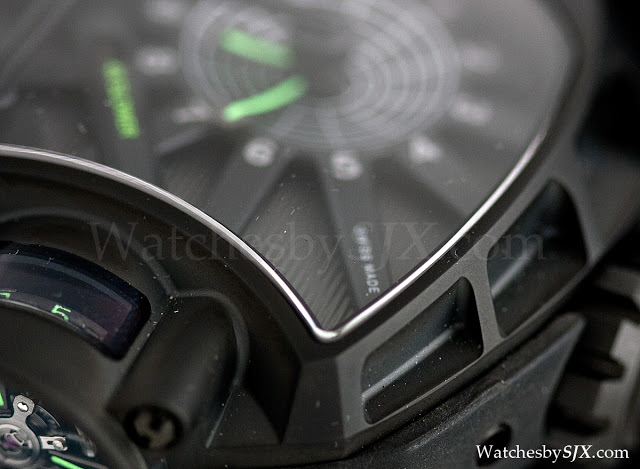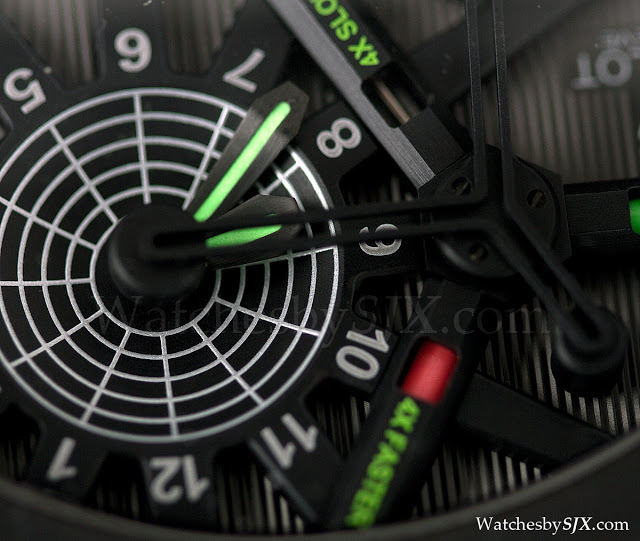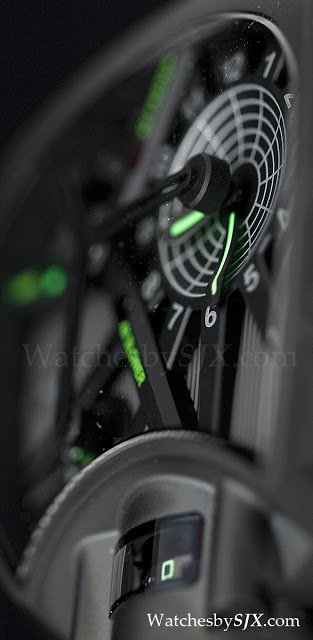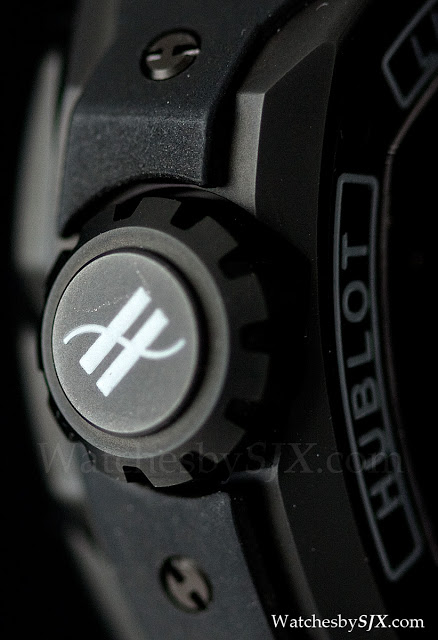 Back to top.
---
You may also enjoy these.