The wisdom of a watch commemorating a TV show?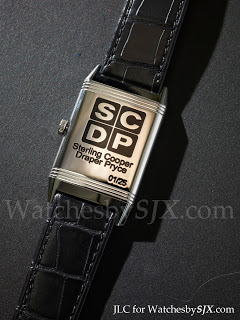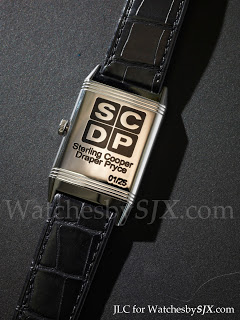 Televsion much less of a cultural icon than film. It is more short lived and faddish. It's easy to name films from decades ago, but to do the same for television shows is much tougher. Which is why I'm ambivalent about the new Jaeger-LeCoultre Reverso made for the TV series "Mad Men".
The Mad Men Reverso is essentially the Grande Reverso Tribute to 1931 in steel, with the logo of the fictional advertising agency Sterling Cooper Draper Pryce on the back. Strangely enough the 1931 is quite an ideal watch for a TV show set in the 1950s, and the Reverso is easy to personalise. But for a watch collector – as opposed to someone linked to the series – the appeal of this watch in the coming years might dim as Mad Men fades from memory. And by the time this becomes something to pass on to the next generation (sorry Messrs Stern), the engraving won't mean much.
In contrast, the earlier JLC Reverso with a Hollywood connection is another story. In the nineties JLC made a limited edition for the Batman Forever movie with the caped crusader's logo on the back (and I know one of the lucky owners). Even though that film was almost 20 years ago, Bruce Wayne is ageless. I'm certain Mad Men will be much less enduring than Batman.
25 will be made, and I do not know who the recipients or buyers will be; maybe it'll all to to cast and crew which will make my point moot.
– SJX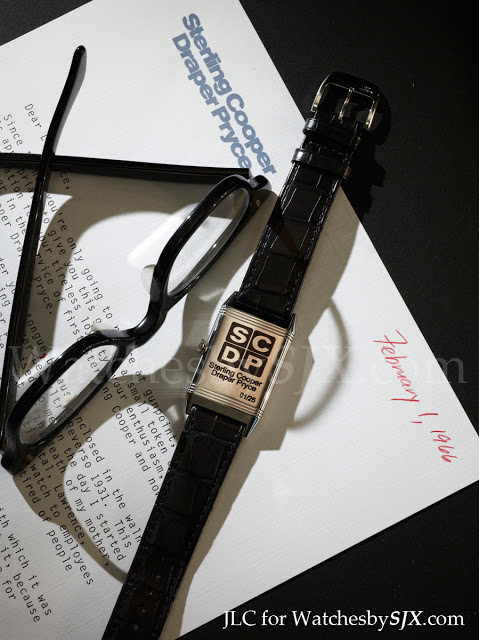 Back to top.
---
You may also enjoy these.