Up Close With The Glass Timekeepers Of Design Legend Marc Newson
Marc Newson's genius is most apparent in his glass timekeepers.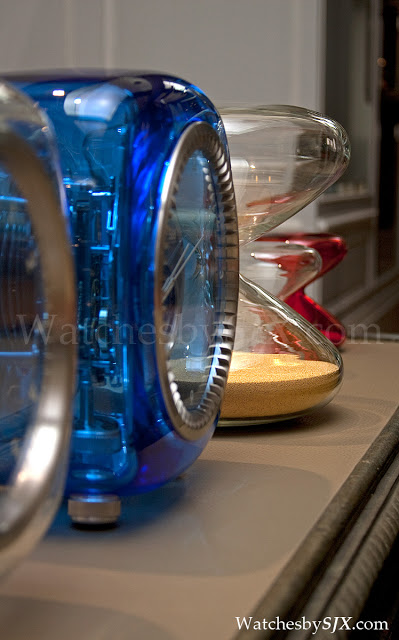 Though united by function and material, the hourglasses and Atmos clock are obviously different. Yet the design and use of material is so incredibly coherent that is obvious they have come from the same place. And they are beautiful to behold.
When viewed individually each is beautiful – the fluidity, surface and transparency of glass is used brilliantly – but arrayed side by side his creations are stunning.
Both clocks are Jaeger-LeCoultre Atmos clocks driven by changes in ambient temperature. Though superficially similar the two Atmos are very different in size and type of base, as the photos demonstrate. Before seeing them together I never realised they were this different.
The blue Atmos is a perpetual calendar with equation of time while the "ice cube" is just the time and calendar.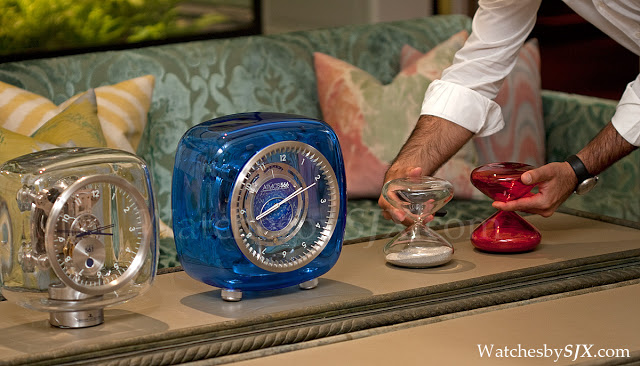 Ikepod hourglasses come in two sizes, both made from one piece of glass by GlasKeller in Basel, Switzerland. The large hourglass is a 60 minute hourglass and weighs several pounds. Though sleek it is a fairly imposing object. Unlike wristwatches the clocks and hourglasses require space so are unfortunately less practical.
The red mini hourglass is a unique piece made for Only Watch 2011 that sold for a handsome EUR23,000.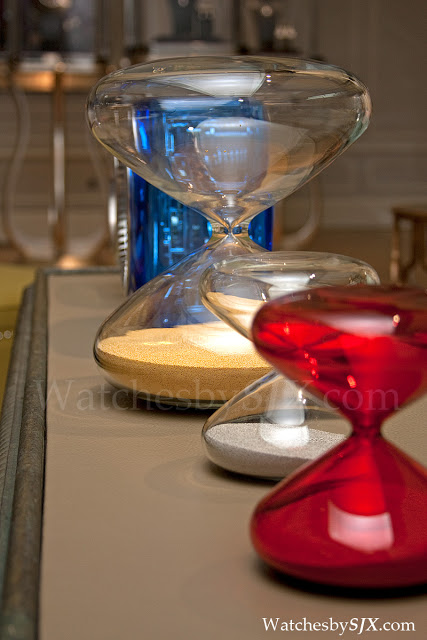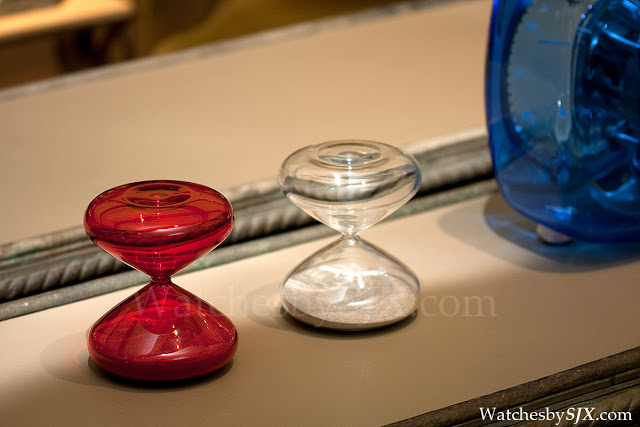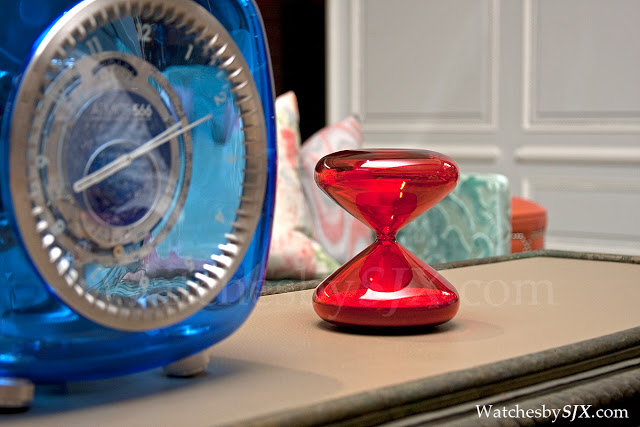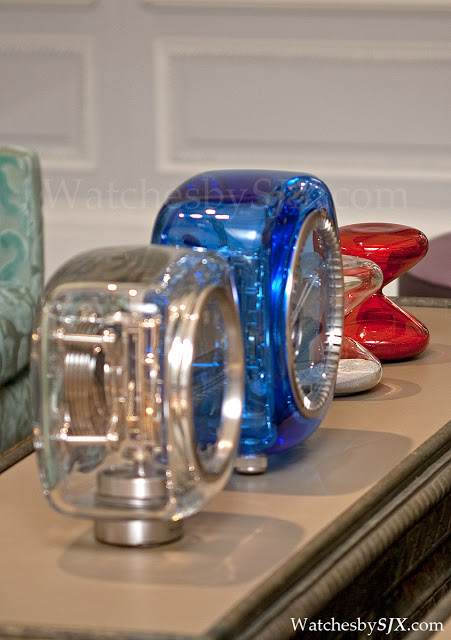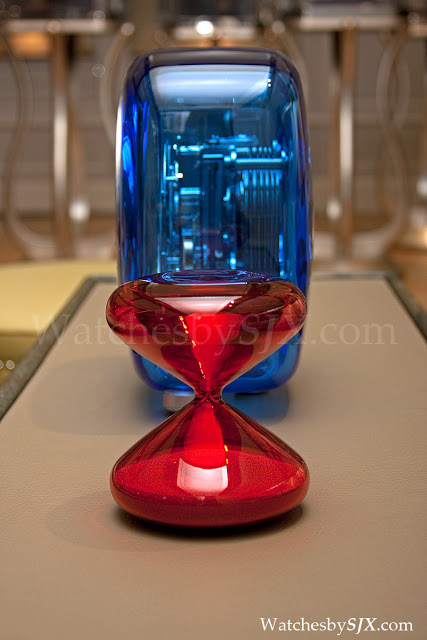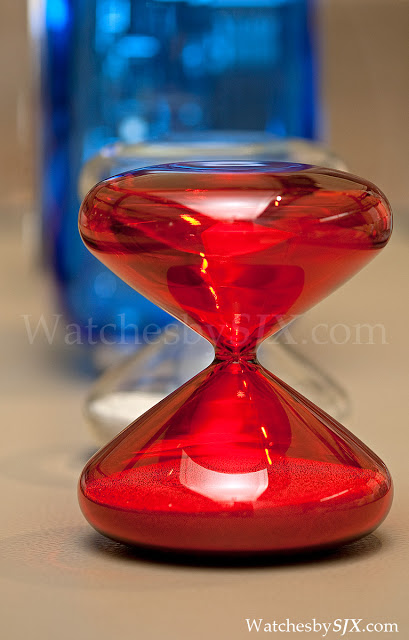 The 10-minute mini hourglasses, though dimunitive in isolation, are so compelling together. They are available with differently plated nanoballs – gold, nickel, black nickel and copper.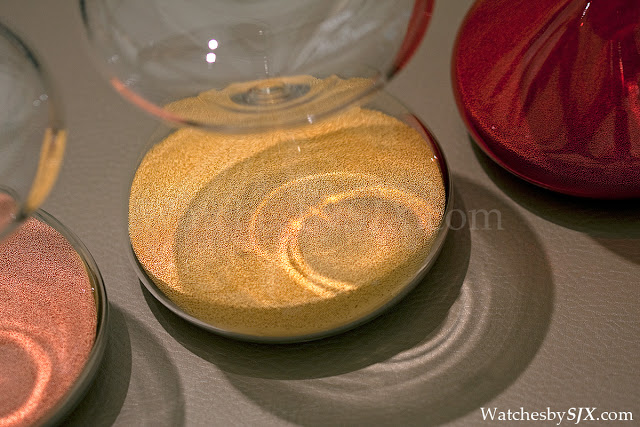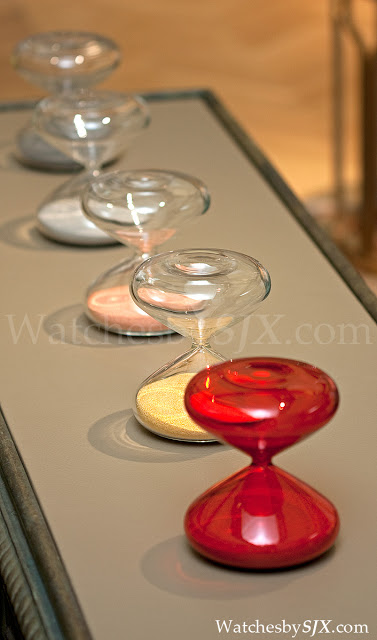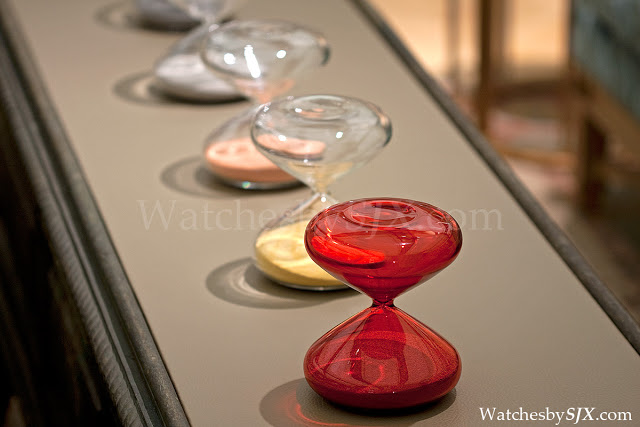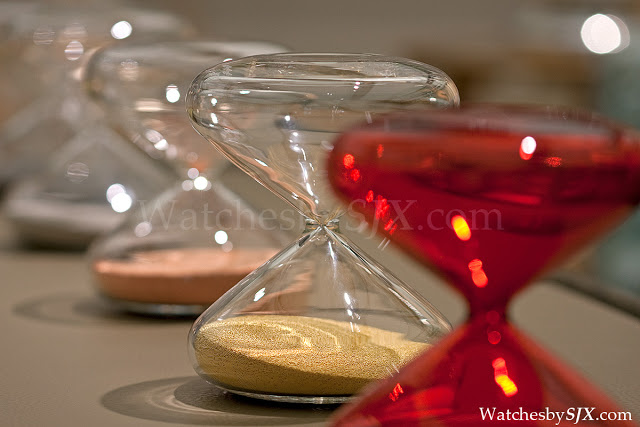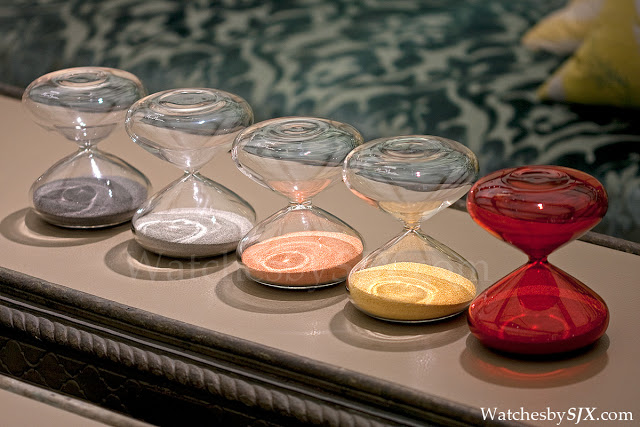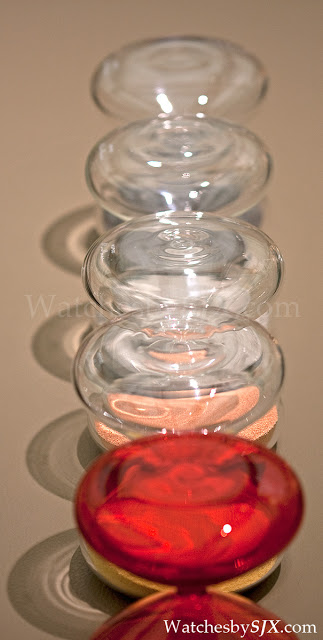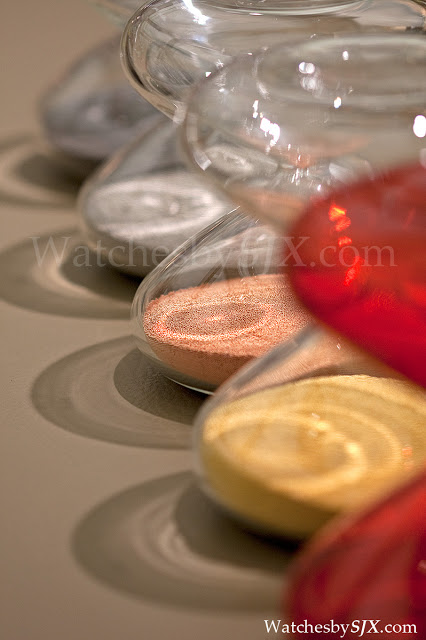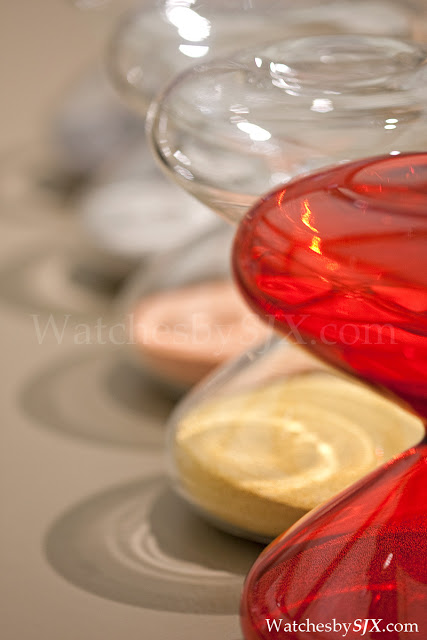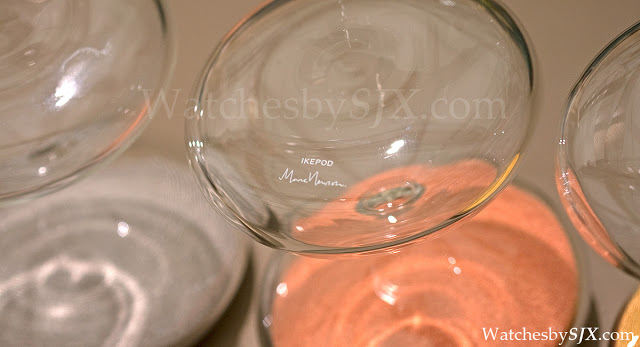 This is art.
– SJX
Back to top.
---
You may also enjoy these.