Announcing Long Awaited Improvements To The Geneva Seal, Including Functional Testing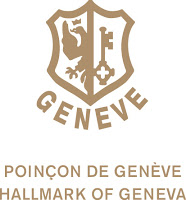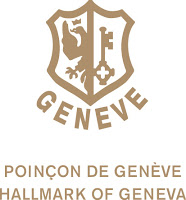 Last year in my conversations with several executives of Geneva based brands the topic of upcoming changes to the Geneva Seal was often mentioned. The criteria for the seal had not changed in many years and it was losing prestige bit by bit, especially after Patek Philippe abandoned it in favour of its own Patek seal. Finally the changes have been announced by the Geneva Laboratory of Horology and Microengineering, also known as TIMELAB, which administers the Poinçon de Genève, at a press conference in Geneva yesterday.
The changes to the seal are significant. The criteria for movement finishing have been made more stringent, in keeping with haute horlogerie standards. But more notable are the new criteria beyond movement finishing in two categories:
Certification of the cased watch, to ensure water-resistance, accuracy, power reserve and functions. For example the watch must be +/- 1 minute or less after seven days on a machine simulating the motions of the wearer. Water-resistance, power reserve and functions must meet the figures promised by the manufacturer.
Casing-up criteria, which dictates the manner in which the movement is housed in the case, for instance clamps and braces must be finished and the screws holding them must be polished
Details of the changes to the seal are available on TIMELAB's site in PDF format. These changes, driven by brands like Roger Dubuis and Cartier, bring the Geneva Seal in line with Qualite Fleurier, which though impressive never gained widespread acceptance. So this leaves COSC as the other major certification that has yet to change.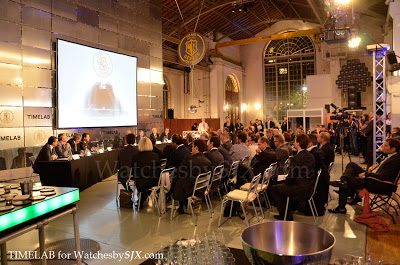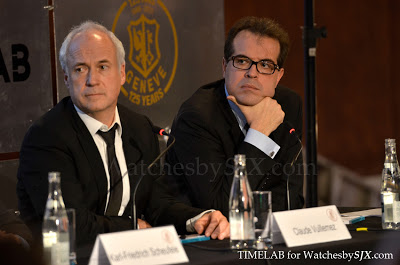 Claude Vuillemez, COO of Roger Dubuis, and Thierry Lamoroux, Director of Watchmaking Development Marketing Cartier, at the press conference
All the new criteria come into force on 1 June 2012 and brands have until 1 June 2013 to comply. – SJX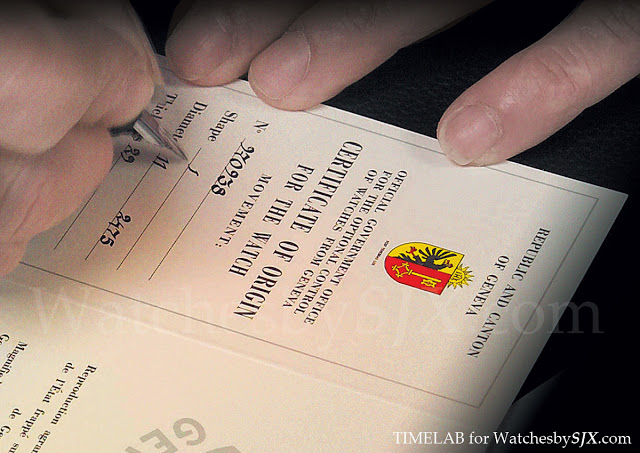 Back to top.
---
You may also enjoy these.