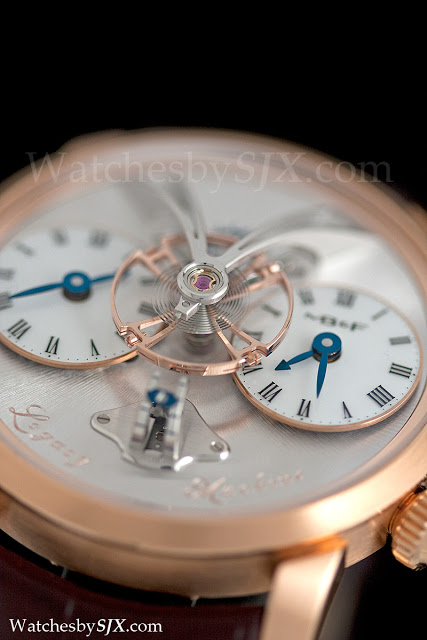 After the launch of the MB&F Legacy Machine 1 which is a shrewd total departure from the existing MB&F Horological Machine aesthetic, I thought it is appropriate to explore his past creations. Through them you can see a visual continuity alongside the evolution of the brand.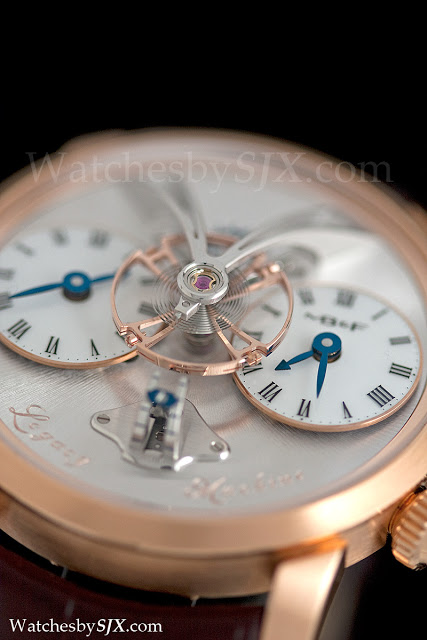 The MB&F LM1
I first saw the MB&F HM1 in the Swissotel opposite the Messe Basel hall in 2006, amidst much secrecy as MB&F was just a start up then. This was a tourbillon (STT based) and hard to miss on the wrist – a perfect watch for the times.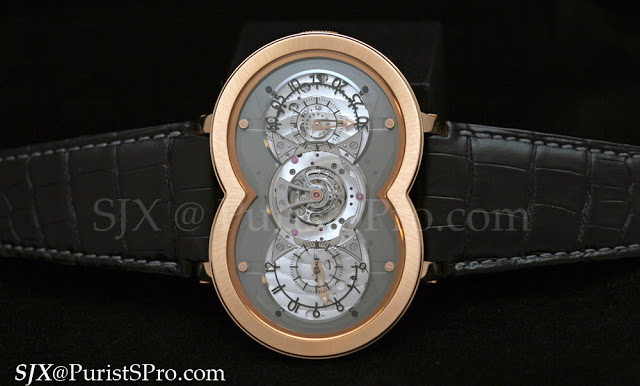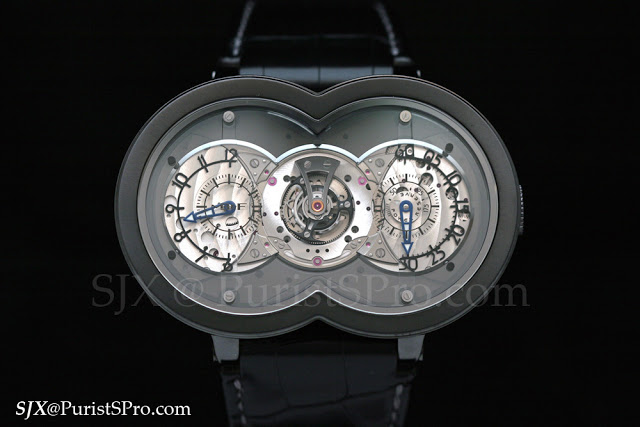 The HM1 Final Editions in rose gold and black titanium
And then came the oblong HM2 in its many shapes and forms. Though different in shape you can recognise the dual-dial motif from the HM1.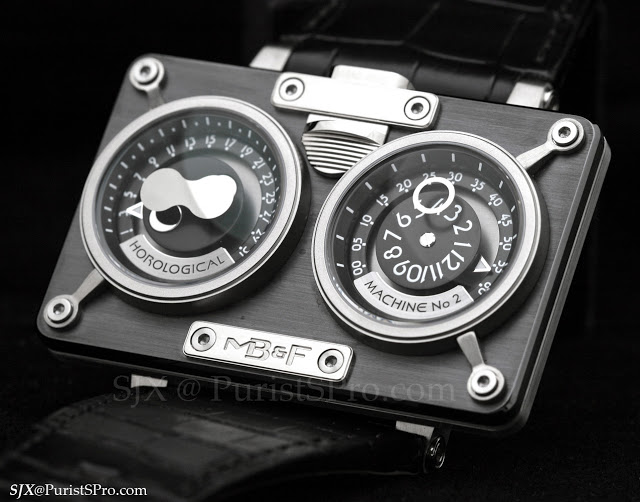 The HM2 ceramic and titanium
This was a time, date and moon phase watch, so cost significantly less than the HM1 which launched the brand – a pricing strategy that is tried and tested. This comparatively one of the most popular Machines but owners report it is the least comfortable on the wrist due to its shape.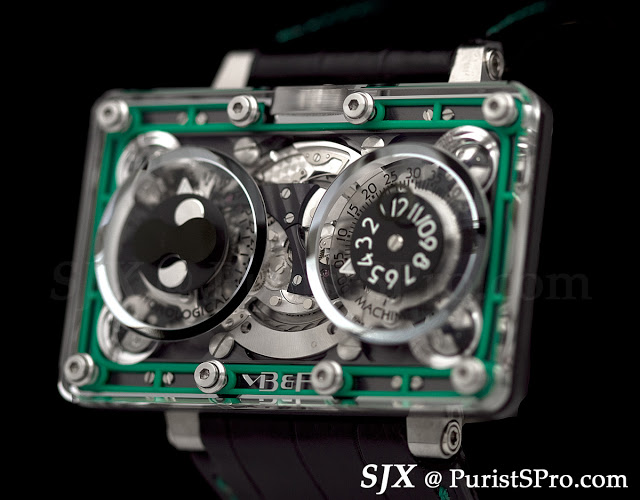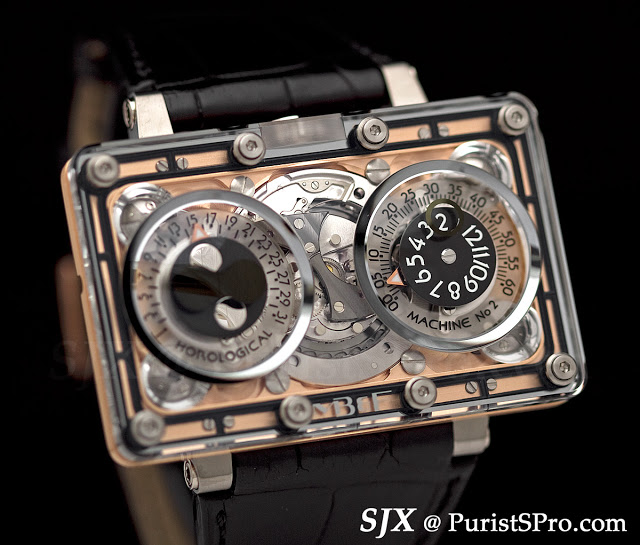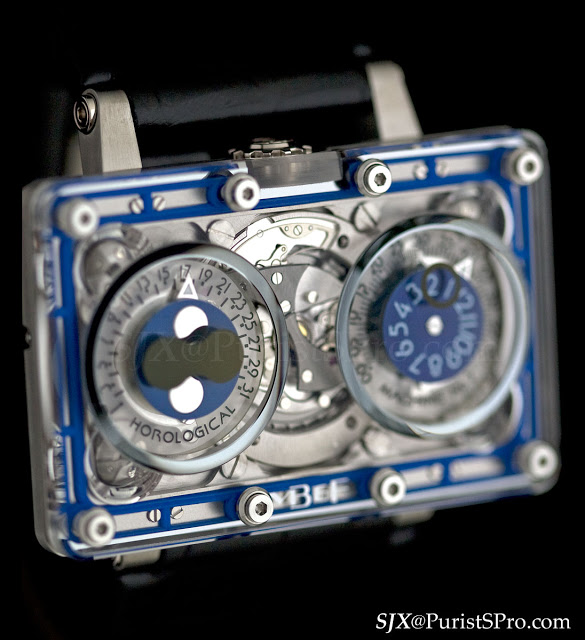 The HM2 SV watches with sapphire front plates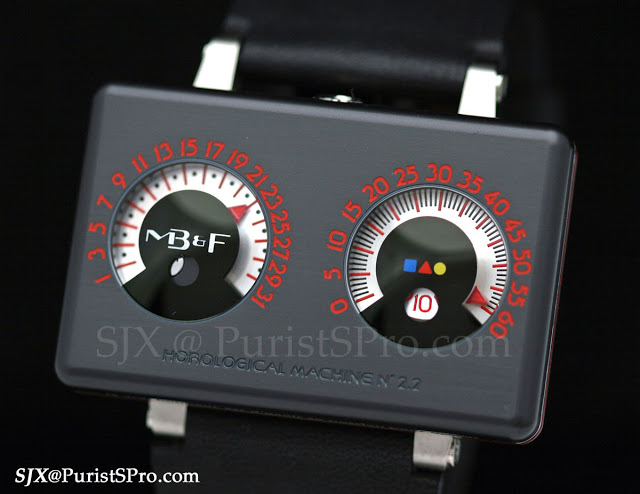 HM2.2 collaboration with Alain Silberstein
Followed by the HM3, which many wearers say sits the best on the wrist. Besides the regular Machines also comes in the Boucheron-collaboration JWLRY Machine. The HM3 is the most illegible of the Machines though, except for the HM3 Frog.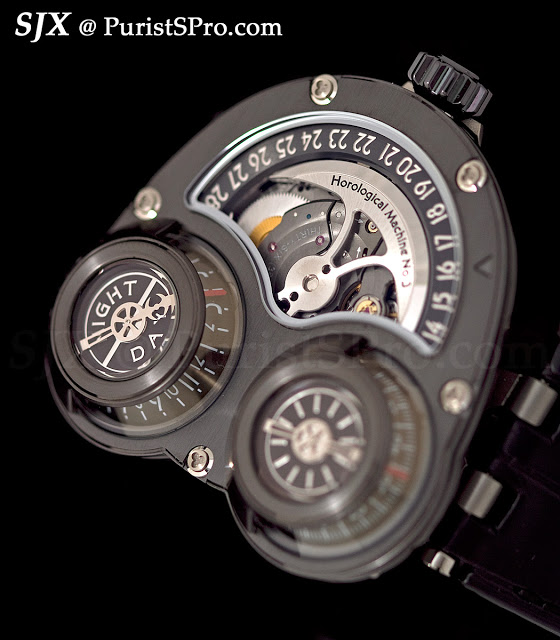 The HM3 Rebel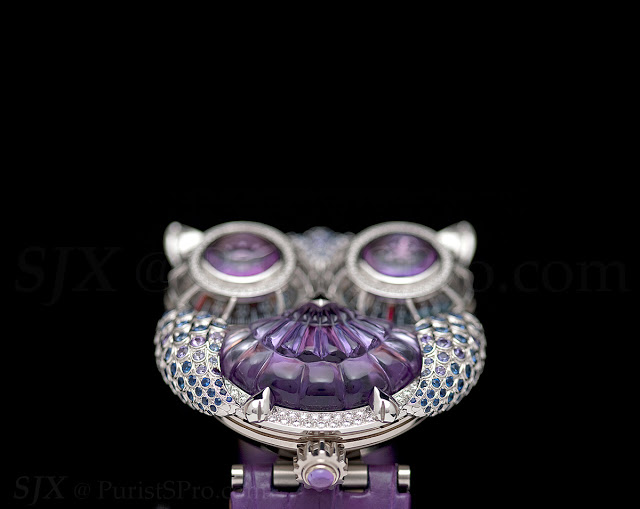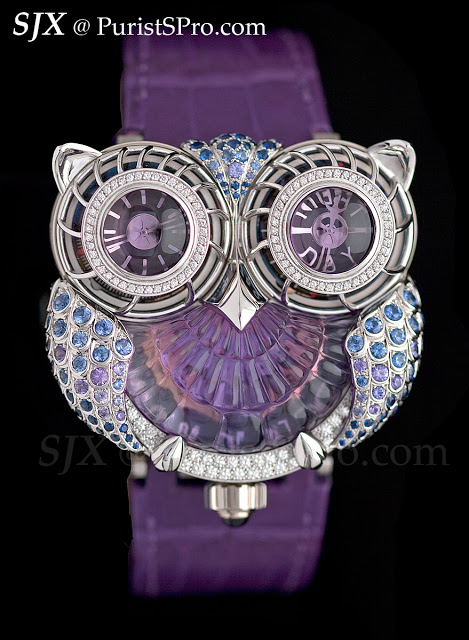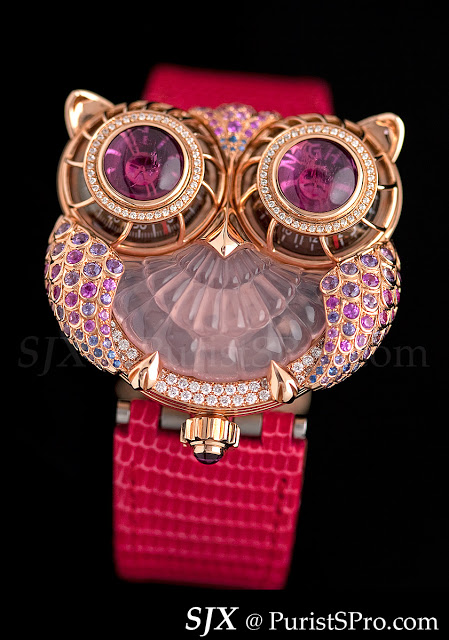 The HM3 JWLRY Machine
And last year saw the unveiling of the HM4 Thunderbolt. This is the most radical Machine in terms of form and movement construction, in my opinion. Unlike the HM2 and HM3 this was a sharp jump upwards in price, but nevertheless somewhat justified by the movement and case.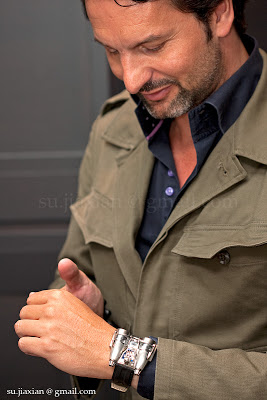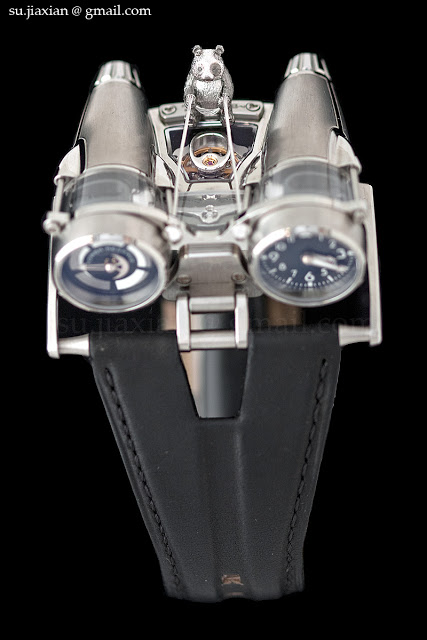 The HM4 Only Watch Flying Panda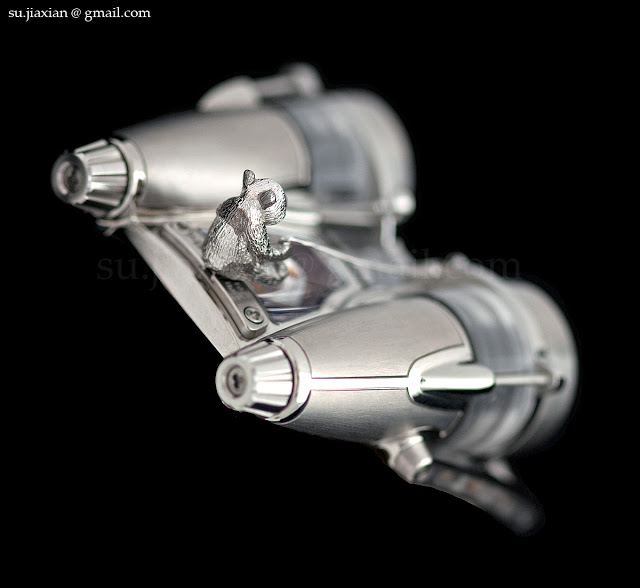 So what comes next? The Horological Machine 5 in 2012 I hear, and I am sure a lot else. – SJX
Back to top.
---
You may also enjoy these.