MB&F unveils the HM3 Moonmachine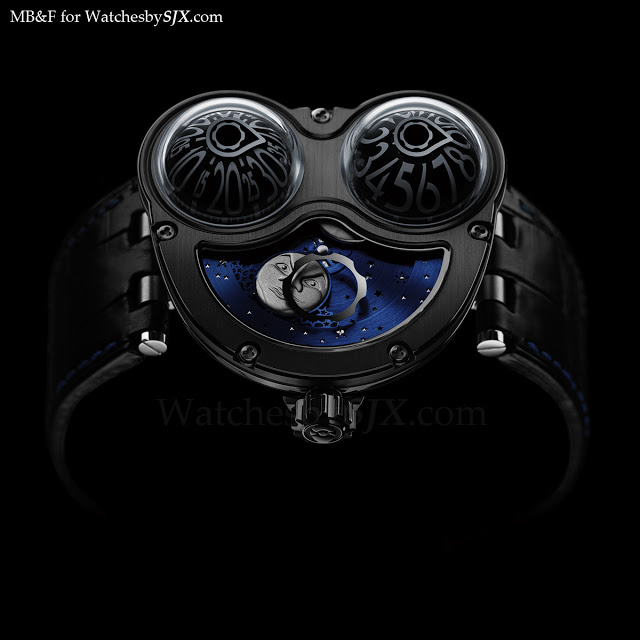 MB&F has just unveiled the Moonmachine. This is a result of Maximilian Busser's collaboration with Finnish watchmaker Stepan Sarpaneva best known for his mildly menacing moonphase display.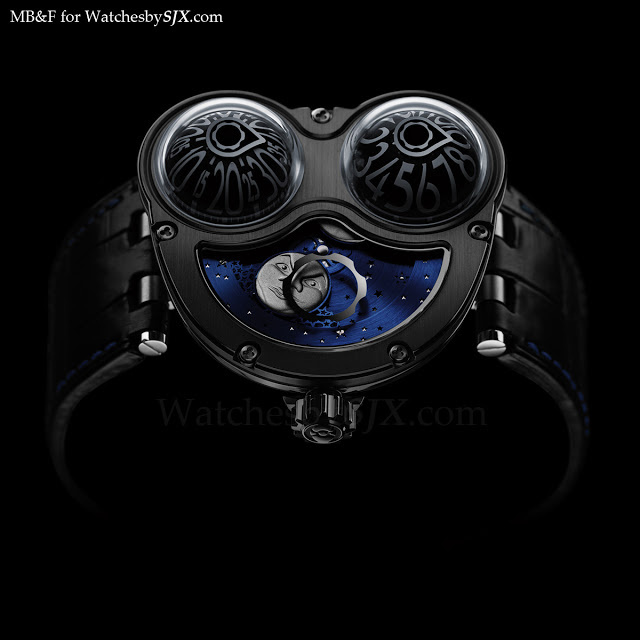 A variant of the bug-eyed HM3 Frog, the HM3 Moonmachine has Sarpaneva's trademark frowning moon face peering out from where the movement and rotor of the HM3 normally are. This is the fifth "performance art" watch that MB&F has created in collaboration with a partner. An earlier example is the HM4 Flying Panda created with Chinese artist Huang Hankang.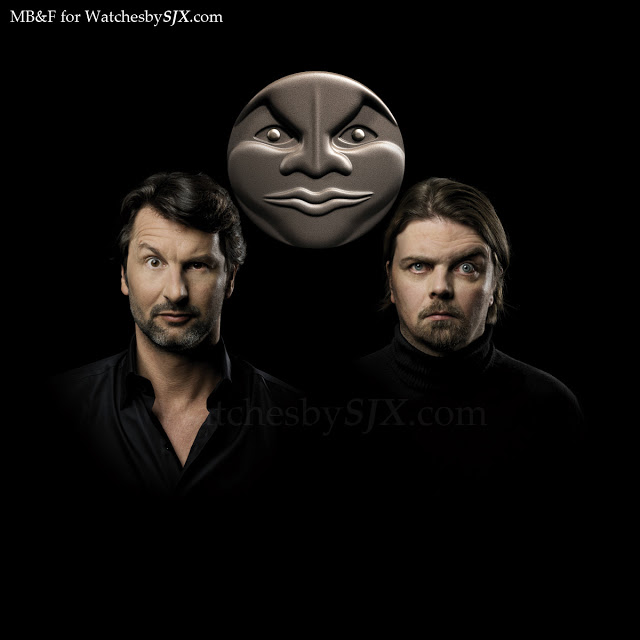 Maximilian Busser and Stepan Sarpaneva
The moonphase is set against a plate with laser cut constellations for a very dramatic look. And the time is indicated in the same as that on the regular HM3 Frog, with two rotating aluminium domes under sapphire.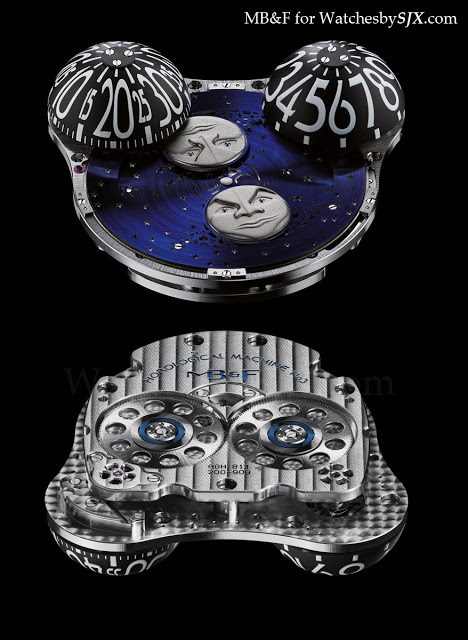 The engine of the Moonmachine
This video illustrates the details of the watch and motion of the moonphase well. This will be made in three editions of 18 pieces each – titanium, black coated titanium and red gold. the black titanium with the blue constellations looks the most striking. Retail will be CHF84,000 before tax.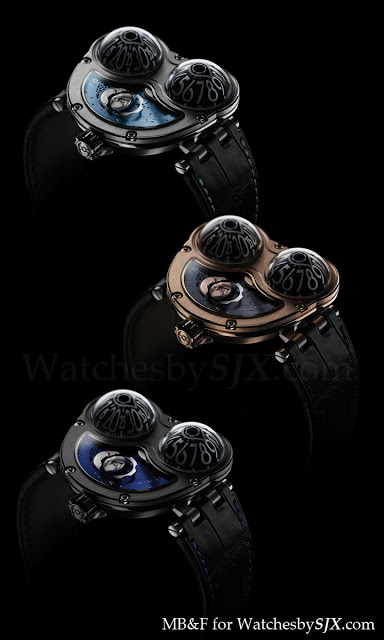 From top: titanium, red gold and black coated titanium
Live photos to come very soon. – SJX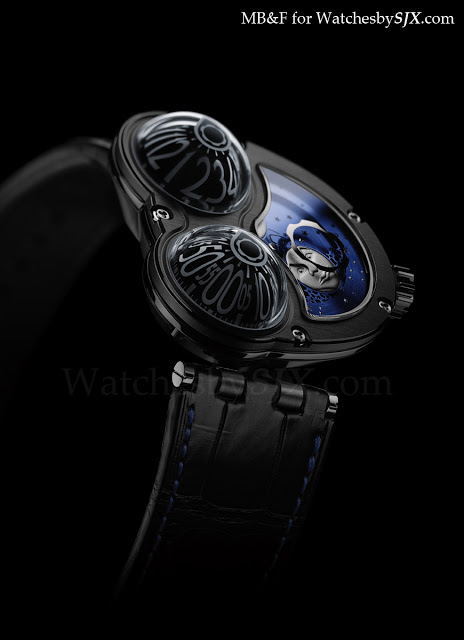 HM3 Moonmachine black titanium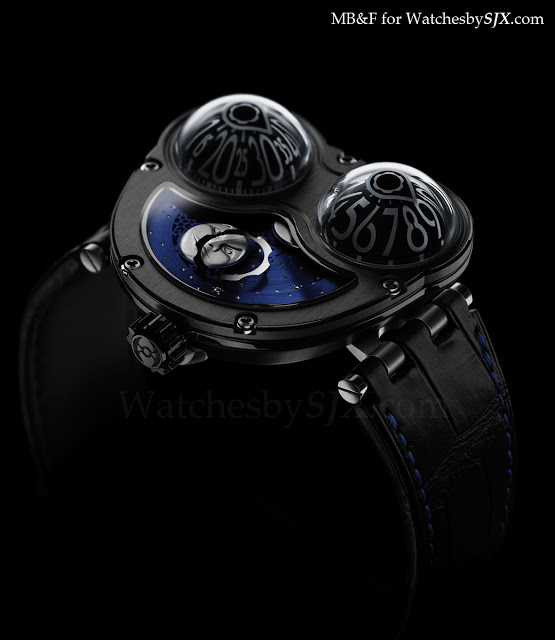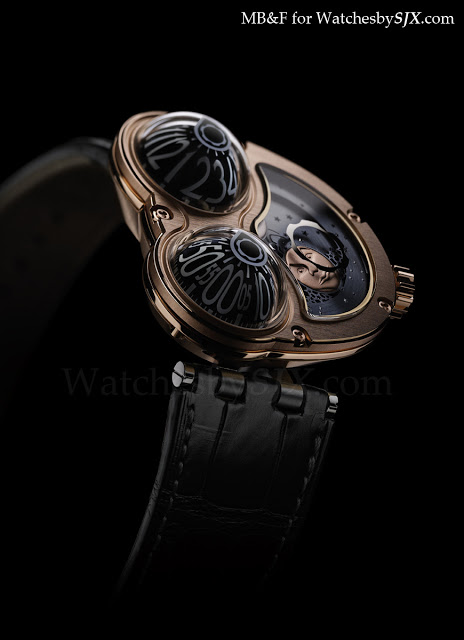 HM3 Moonmachine red gold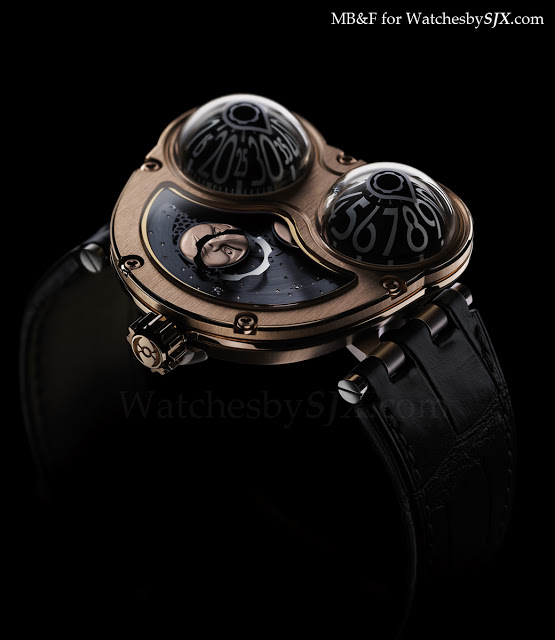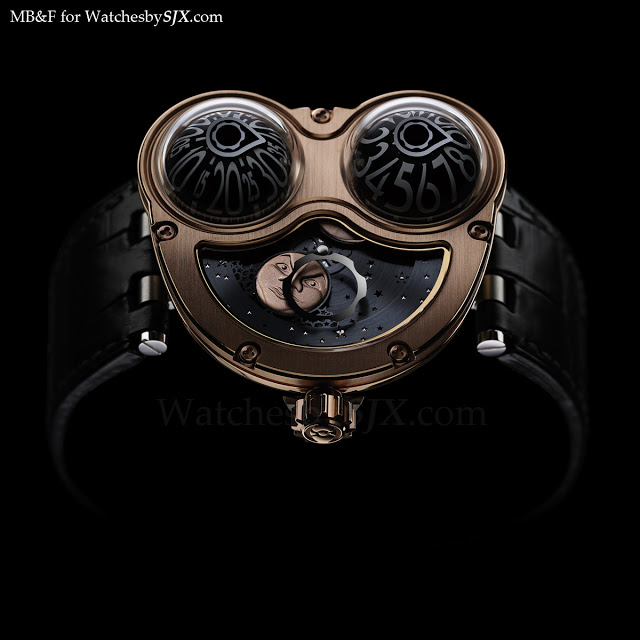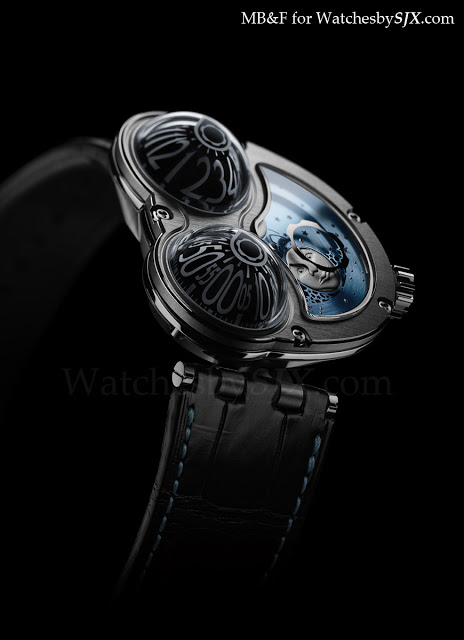 HM3 Moonmachine titanium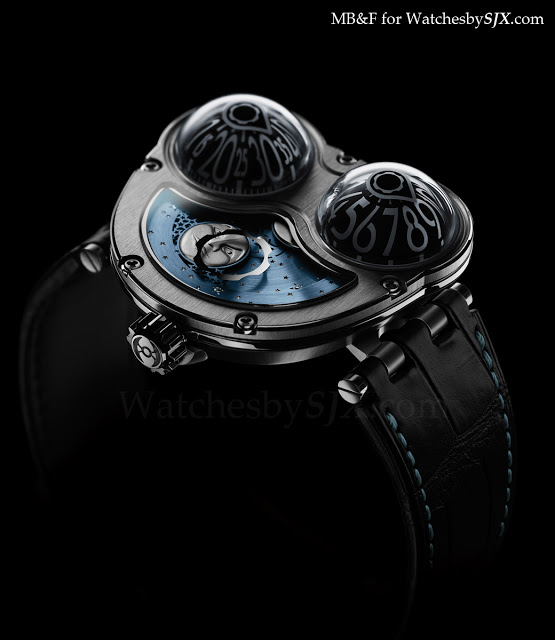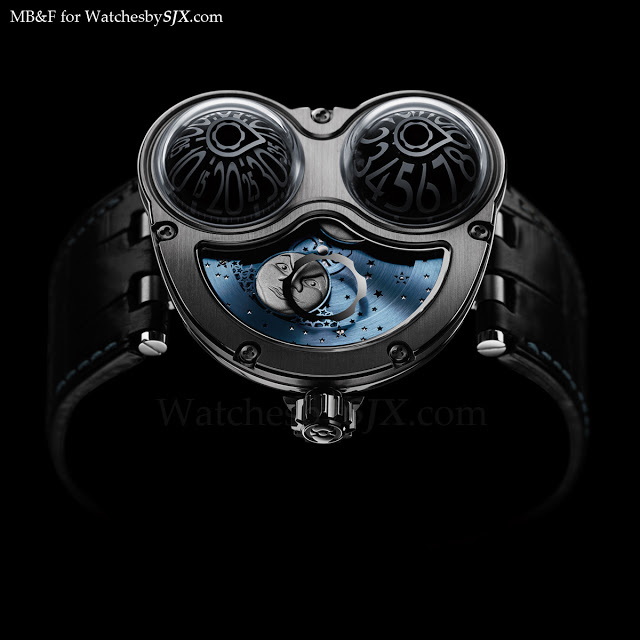 Back to top.
---
You may also enjoy these.