Up Close With The Iconic Girard-Perregaux Tourbillon With Three Gold Bridges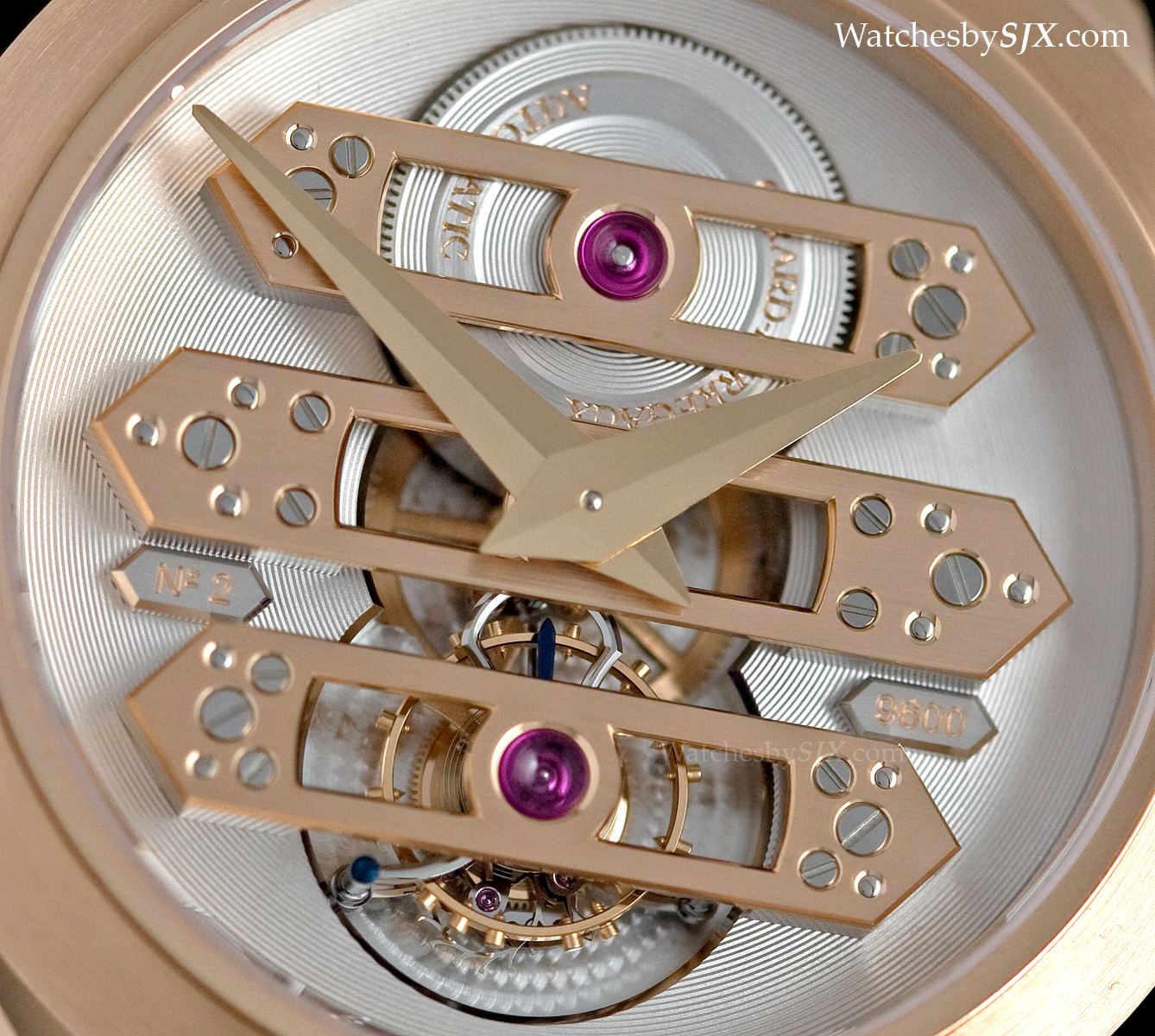 Invented by Girard-Perregaux and arguably the most iconic tourbillon ever made, the Tourbillon with Three Gold Bridges is distinctive and gorgeous. Yet it is simple, having no additional complications.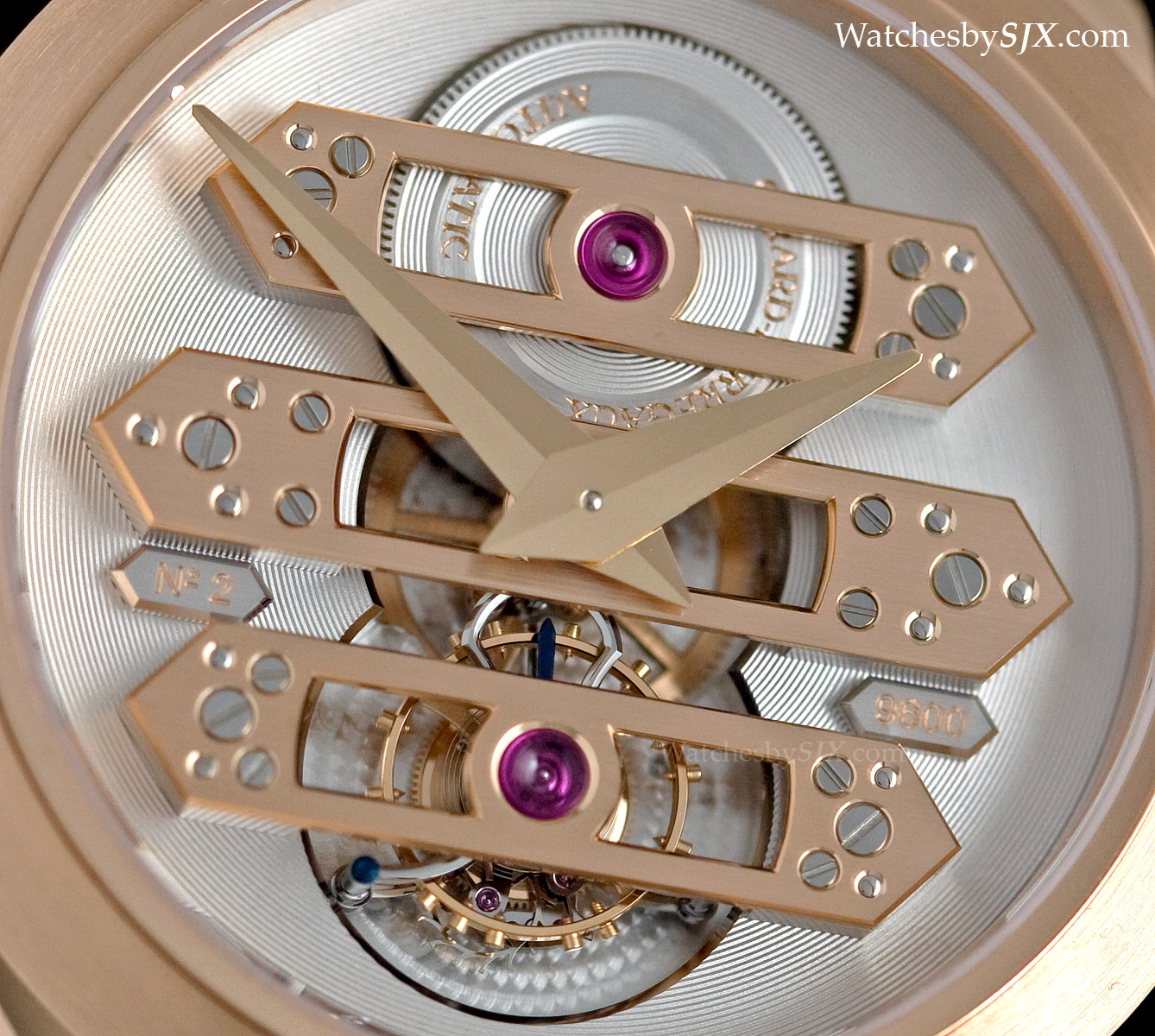 Based on a design patented in 1884, the Girard-Perregaux Tourbillon with Three Gold Bridges is possibly the most distinctive tourbillon ever designed. It is actually fairly simple, being a hand-wound, one-minute tourbillon with a lever escapement. What makes it unusual is design of the calibre: the movement is symmetrical, with three horizontal, arrow-shaped bridges which give the watch its name. The symmetry of the bridges results from the movement layout, which runs from top to bottom, starting with the mainspring at the top, with the gear train in the middle, and the tourbillon at the six o'clock. Consequently, the topmost gold bridge holds the barrel, the middle bridge the centre wheel, and the last bridge is for the tourbillon cage. While in the original pocket watches the movement was visible only on the back, the wristwatch versions of the tourbillon have an inverted movement, so the bridges are on the front, along with the hands.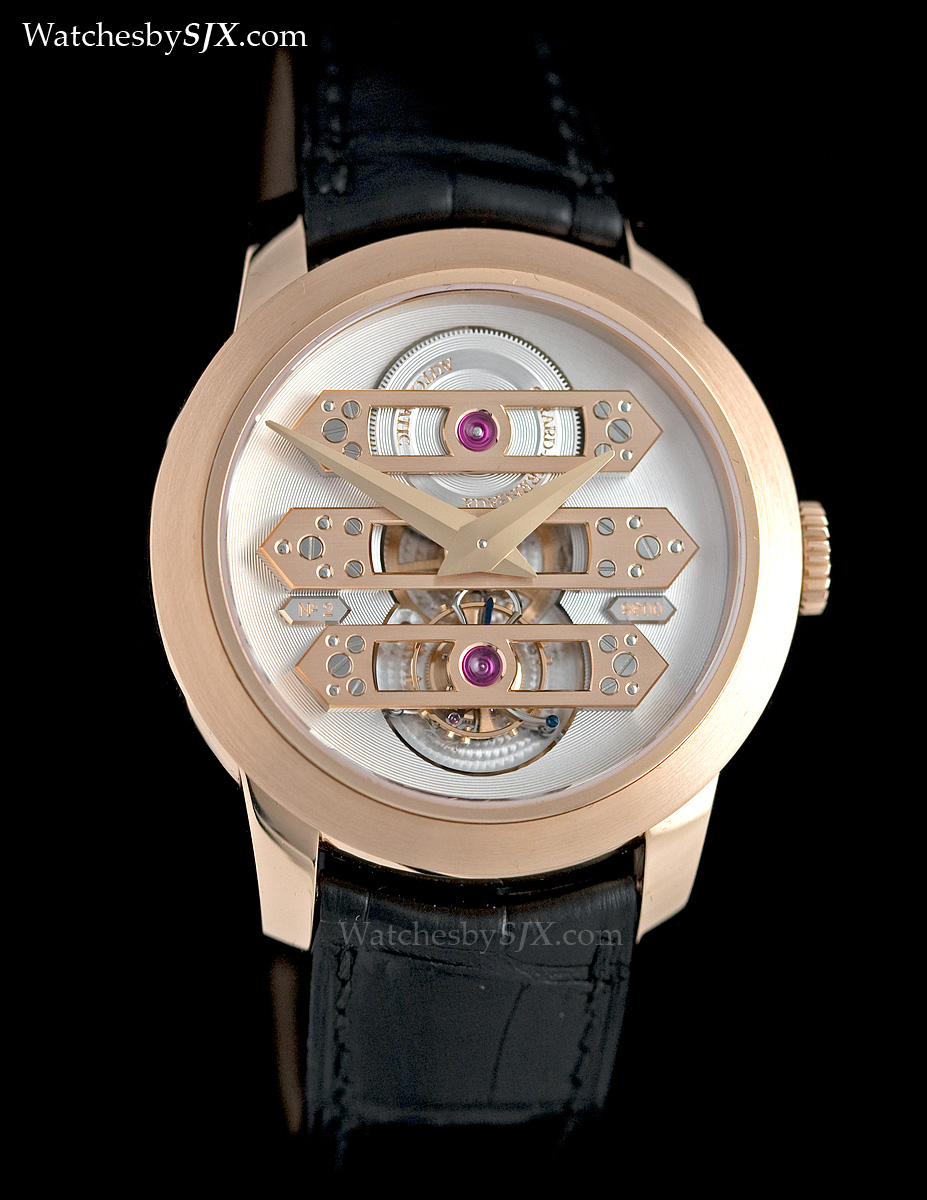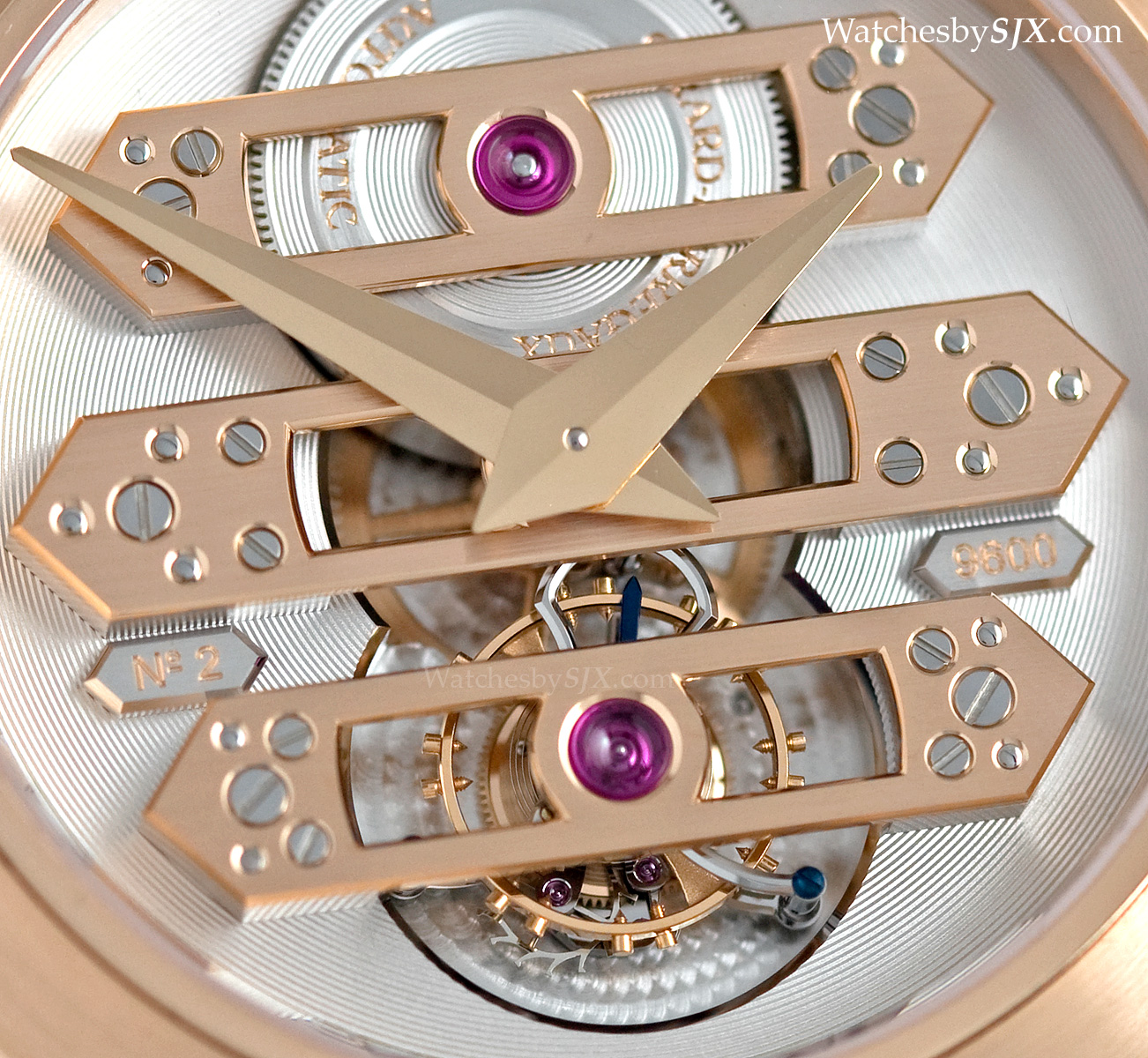 Each of the bridges are hand-sawn from a plate of solid gold, usually rose or yellow, and then hand-finished. While the decoration on the rest of the movement is merely excellent, the bridges are utterly stunning.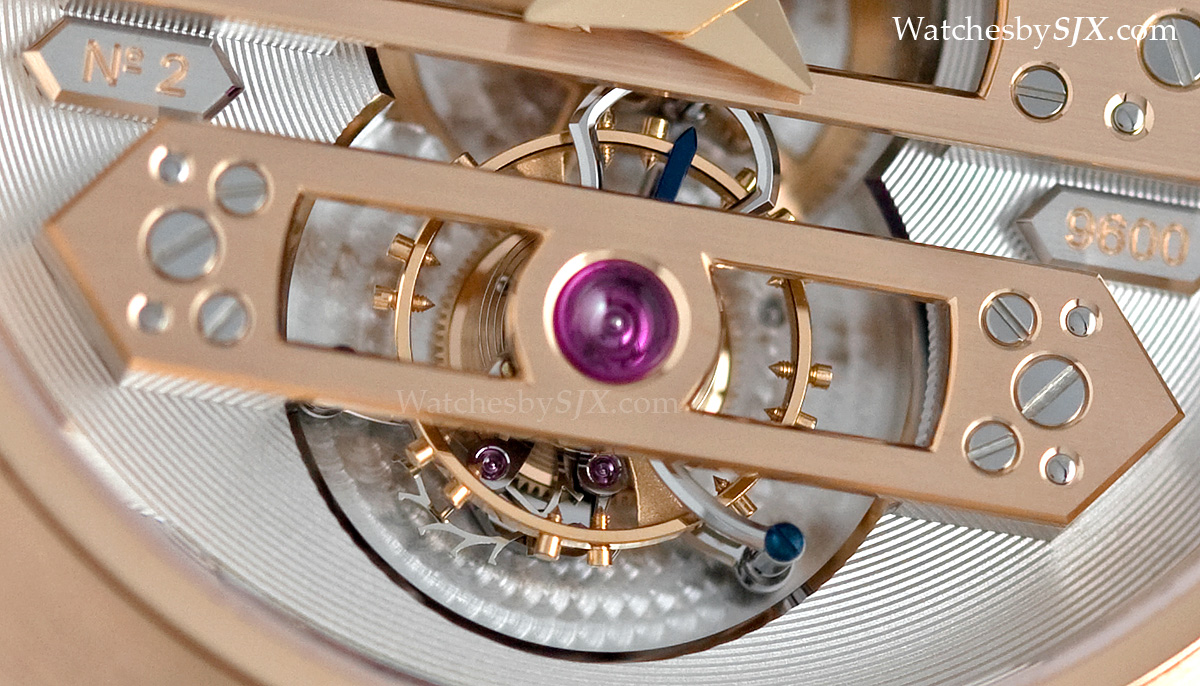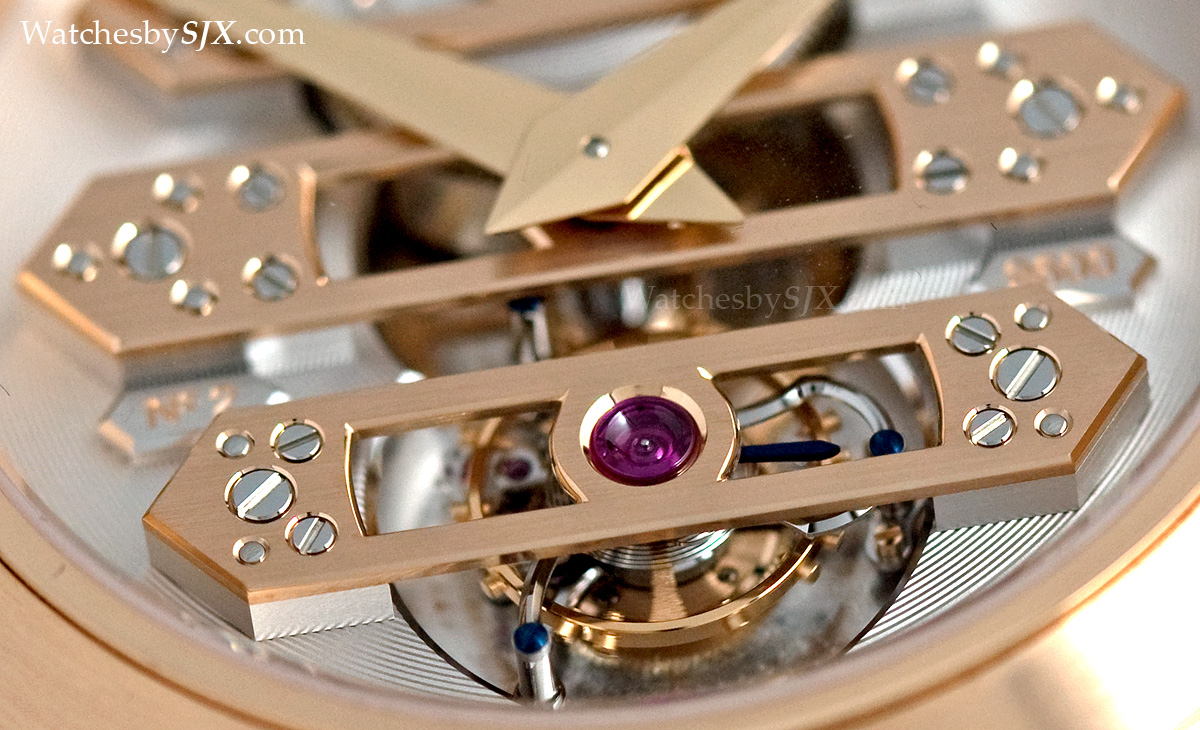 From 1865 to 1911, Girard-Perreaux made only 24 pocket watches with the three gold bridge tourbillon. And it would only be in 1982, as the effects of the quartz crisis continued to assail the Swiss watch industry, that the company created the wristwatch version of its iconic tourbillon. It was a limited edition of 20 pieces, accomplished by reverse engineering specimens of the vintage pocket watch tourbillons.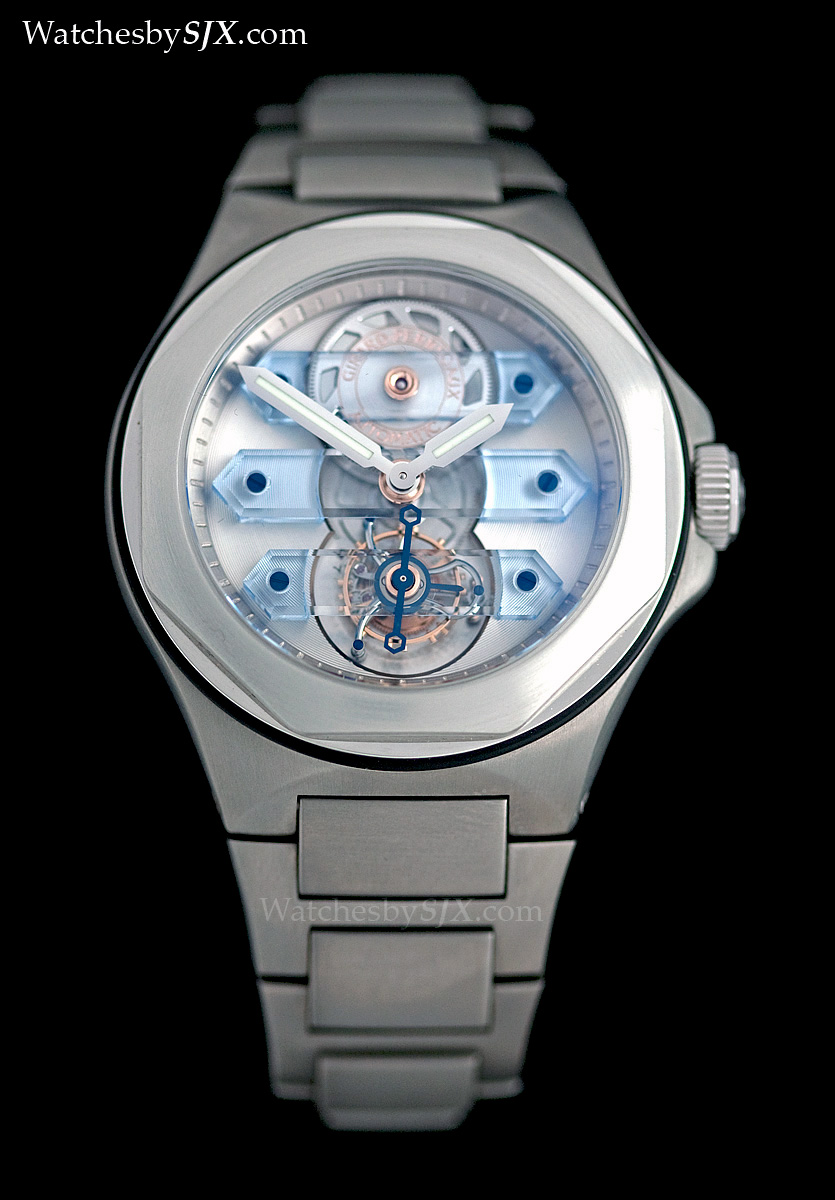 The Laureato Evo 3 Tourbillon with Sapphire Bridges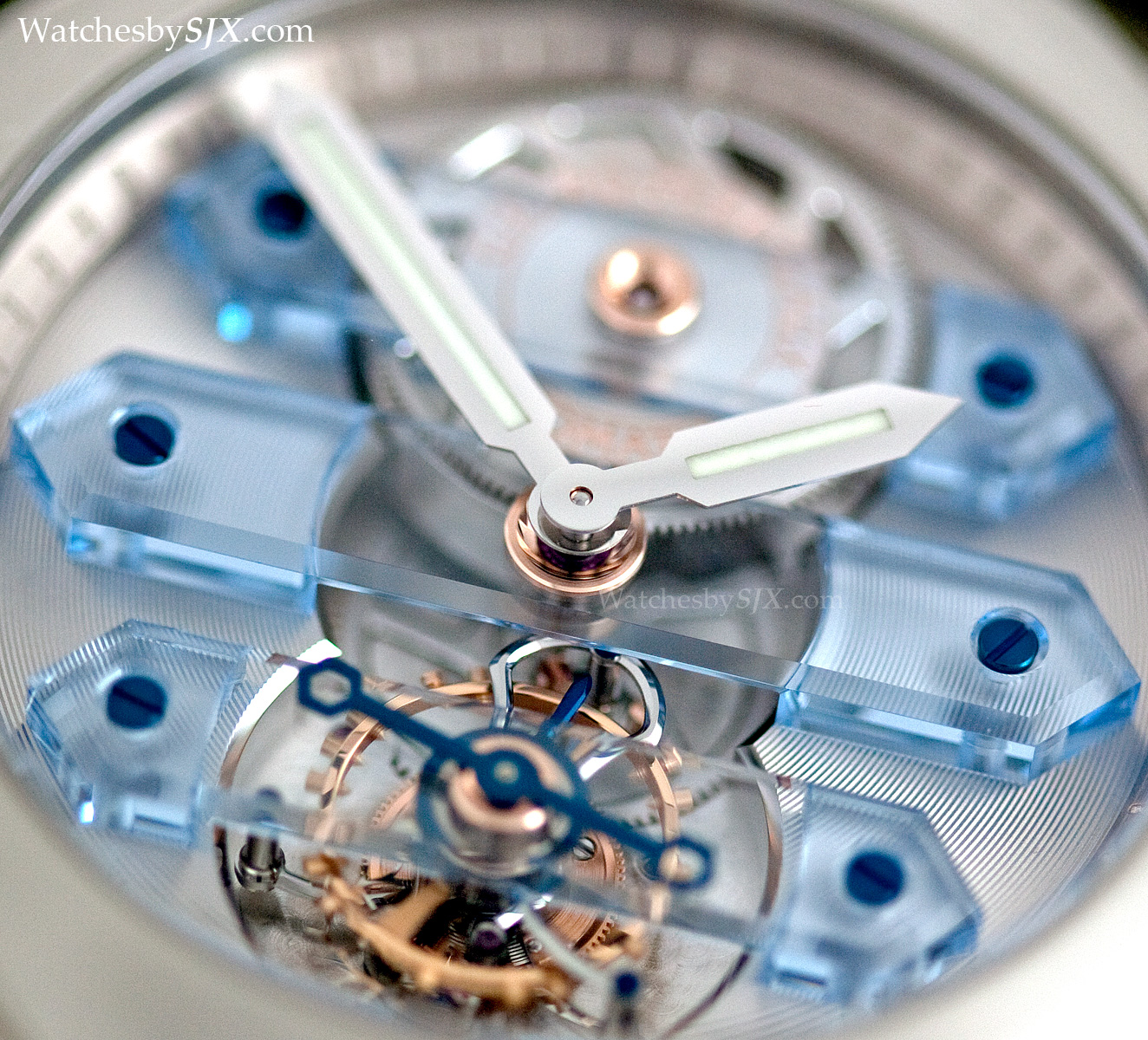 Subsequently in 1991, the tourbillon was put into production as part of the regular collection and has since become the most striking wristwatch in the Girard-Perregaux line-up. The Tourbillon with Three Gold Bridges has evolved since its original incarnation, growing to include clear sapphire bridges in the titanium Laureato Evo 3 Tourbillon, as well as a double axis tourbillon (which loses the charm of the three bridges).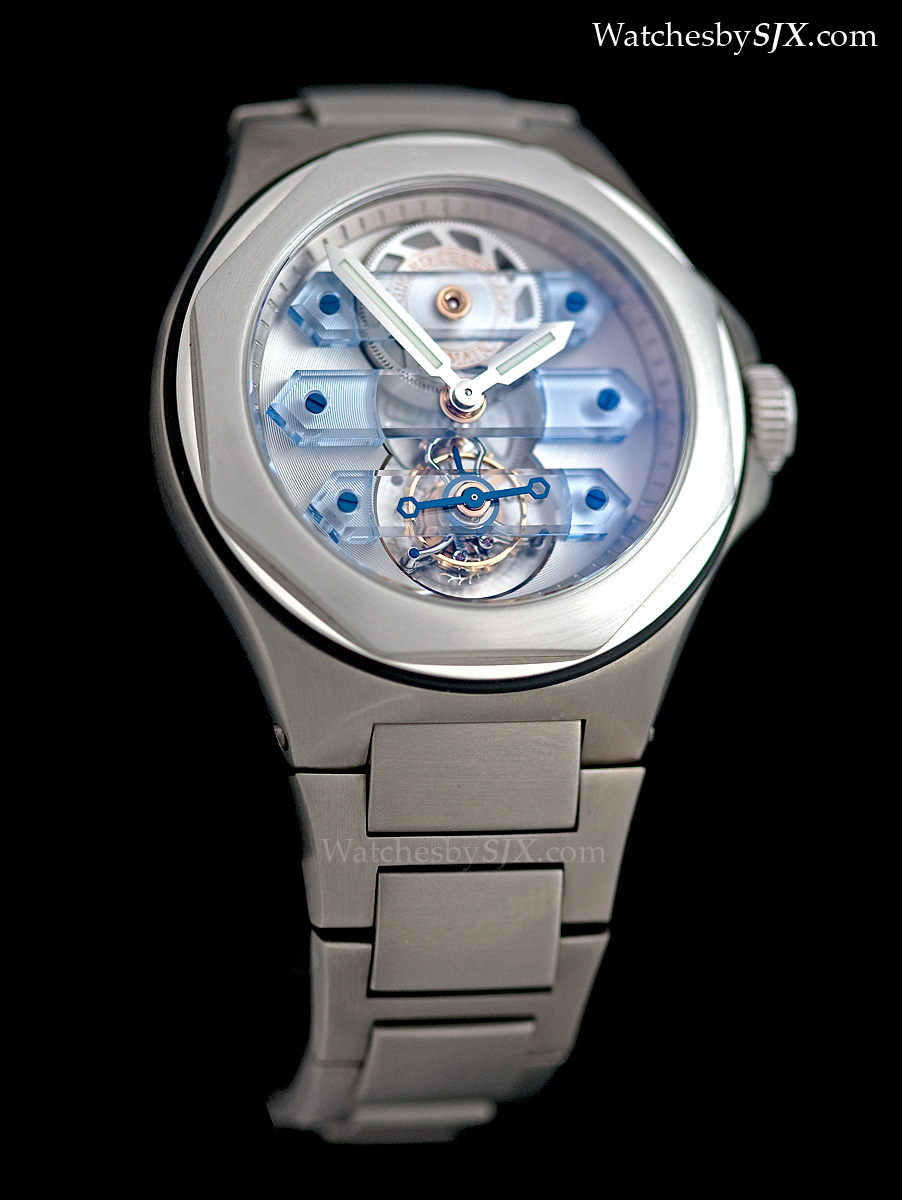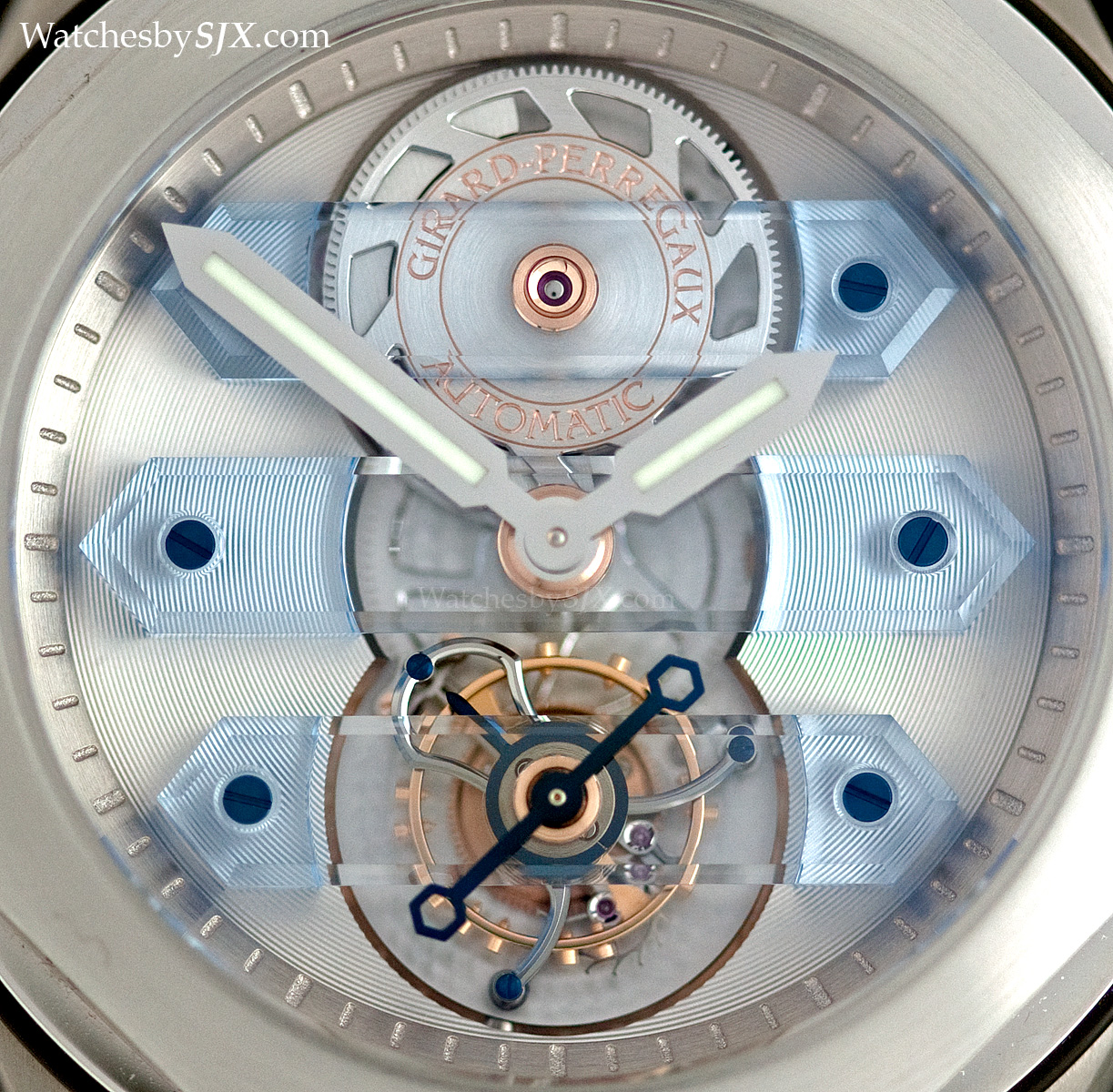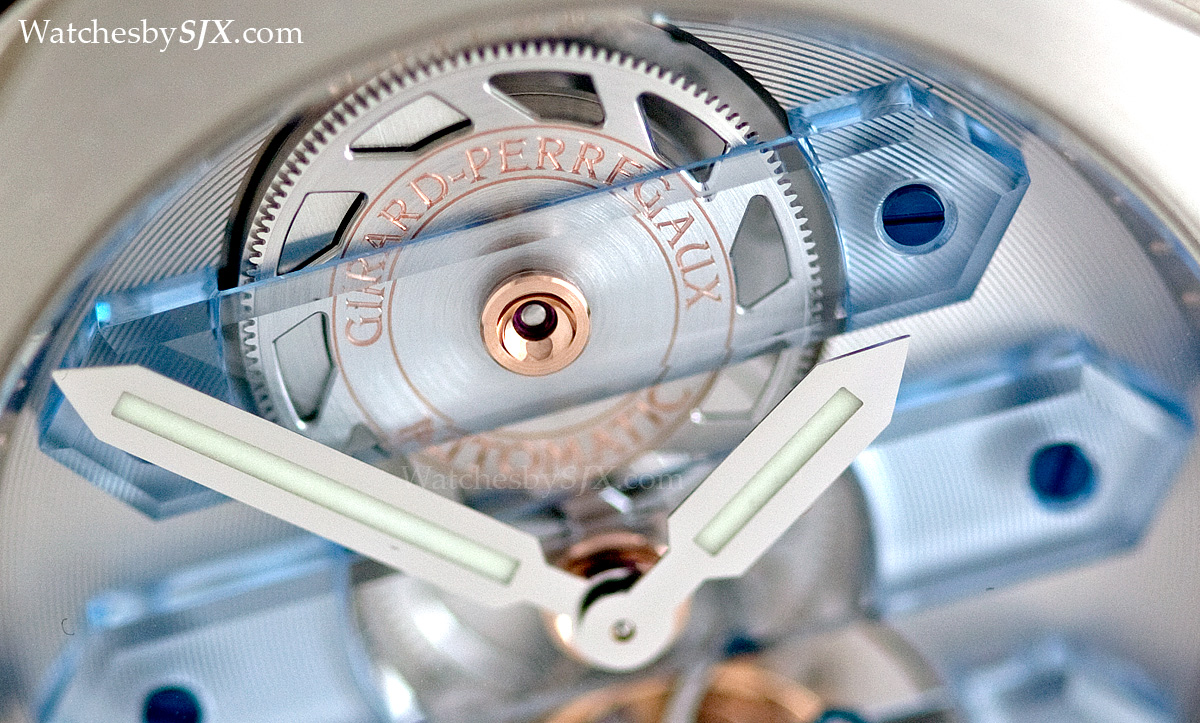 Despite having been in existence for well over a century, and despite the myriad versions of the complication, the Girard-Perregaux Tourbillon with Three Gold Bridges is quite possibly the most iconic tourbillon ever.
Back to top.
---
You may also enjoy these.