Hands-On with the Upside Down by Ludovic Ballouard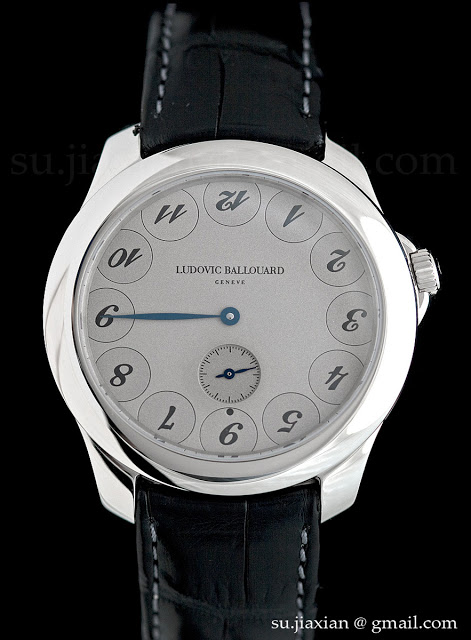 An FP Journe alumnus, Ludovic Ballouard struck out on his own two years ago and last year presented his first timepiece, the Upside Down. Though novel, the time display is easy to understand. Minutes and seconds are indicated with conventional hands.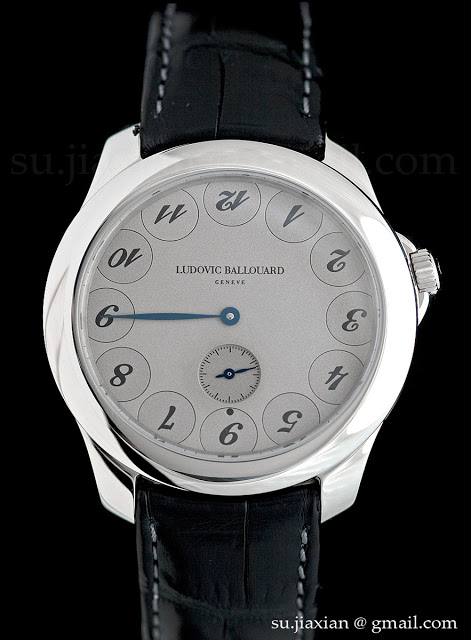 The Ludovic Ballouard Upside Down
The hour, on the other hand, is indicated by the right side up hour disc indicated with a dot, while all the other hours are upside down. In the photo at left the time is 6:45 – notice the dot above the six disc. At the top of each hour the hour discs will jump, the correct hour will make one revolution to be right side up, while the previous hour will turn upside down. This is illustrated in the video below.
Ballouard uses a reliable Perseux 7001 calibre with the added jumping discs mechanism. The jumping discs are controlled by a Maltese crosses and a snail cam that is evidently connected to the centre wheel.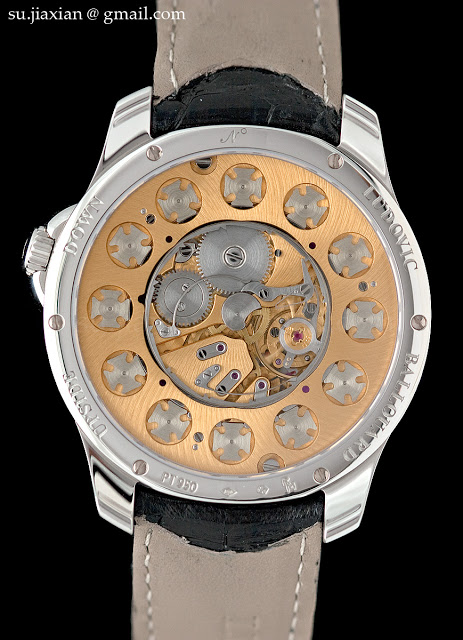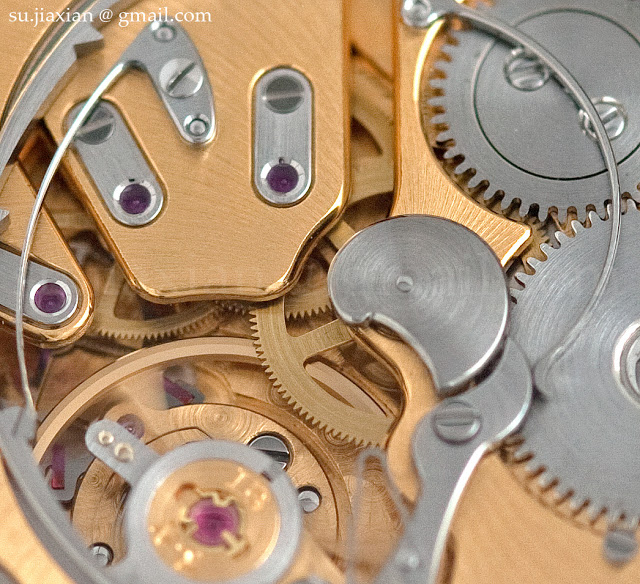 The snail cam that controls the jumping discs every hour
The second video at the bottom of this page below demonstrates the action of the snail cam and arm that turns the discs.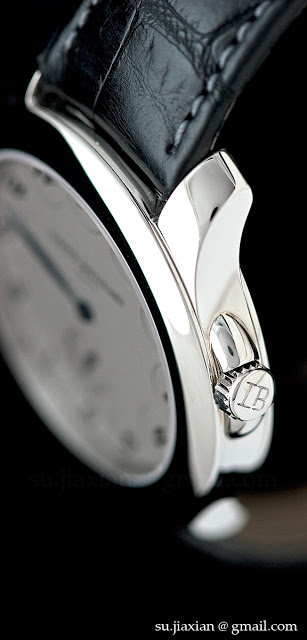 The concave case sides and platinum crown
The 41 mm case is platinum, with an unusual platinum crown. Interestingly the sides of the case are concave, rather than flat or convex as is typical. The Upside Down in platinum costs SFr68,000. – SJX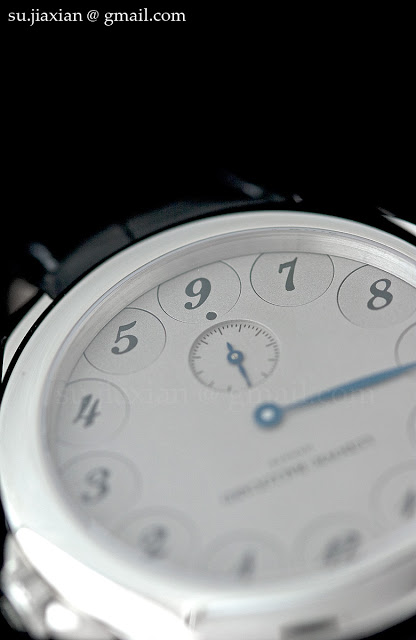 Note the dot that indicates the correct hour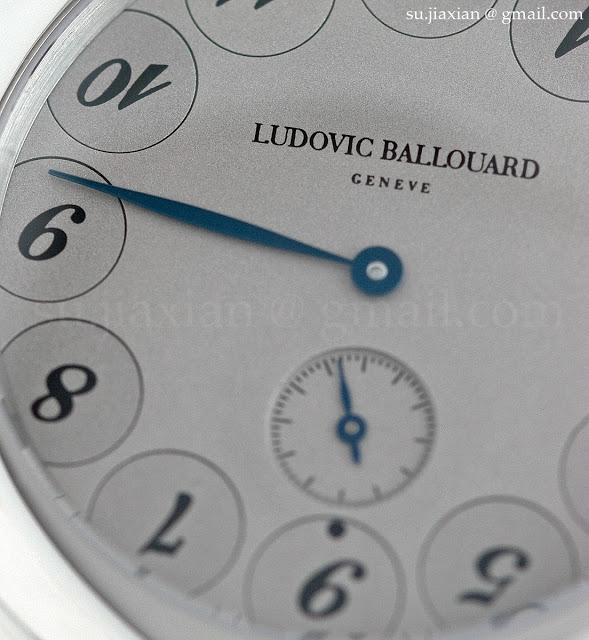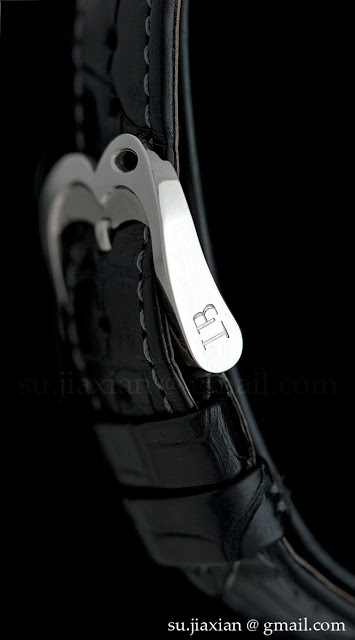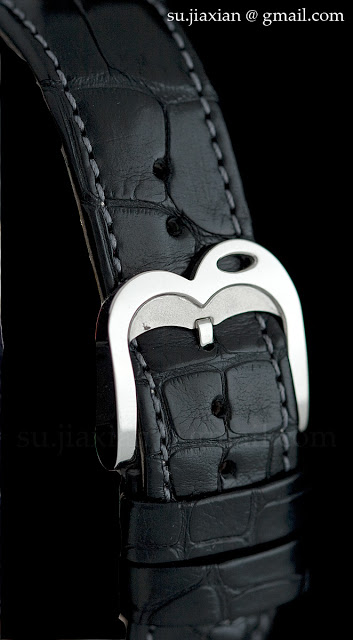 The matching platinum buckle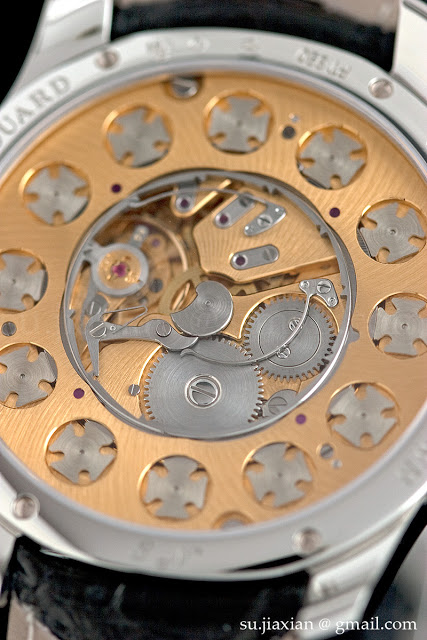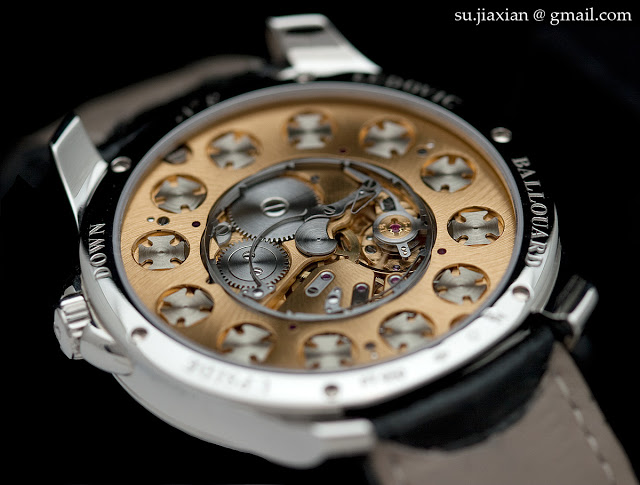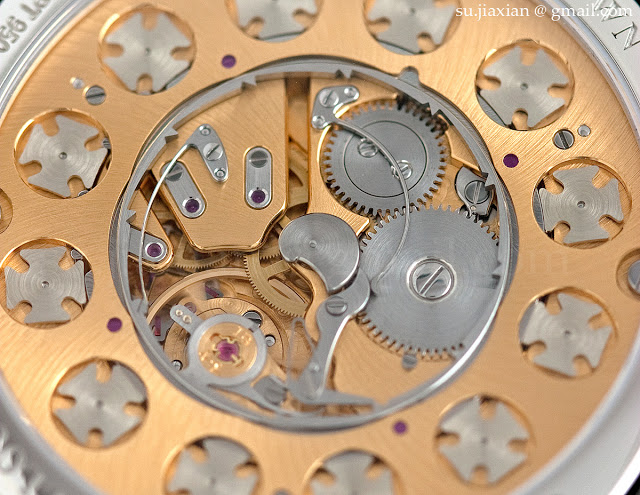 Back to top.
---