A layman's view of watchmaking in The New York Times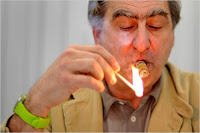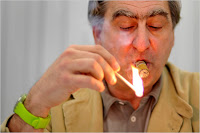 Nick Hayek of Swatch Group Photo from The New York Times
The New York Times just ran an article on The Swatch Group that is upbeat and appropriately reverential, detailing how strongly the watch industry is growing and how Nick Hayek aims to "reach 10 billion francs of sales just by internal growth". But there is also plenty of nonsense inside.
Jean-Frederic Dufour of Zenith is quoted as saying "100 years ago… each brand really differentiated itself from others by the quality of its movements", in the context of Swatch stopping delivering of ebauches to the rest of the industry. That opposite is true – the industry is more "in-house" today than it was 100 years ago. A century ago the industry operated on the etablisseur model where specialists like LeCoultre and Valjoux made almost all the parts and ebauches so even top brands like Patek used Valjoux ebauches.
And then there is Mr Hayek proclaiming the importance of being truly Swiss made. Of course all entry-end Swiss made watches are 100% Swiss made. The Federation of Swiss Watch Industry details the laws governing the "Swiss made" mark and you can see how fool proof they are.
– SJX
Back to top.
---
You may also enjoy these.