Up Close With The Vianney Halter Antiqua Perpetual Calendar
Vianney Halter's watches have the uncanny ability to bring to mind objects other than watches. Not fantastic, sci-fi visions like MB&F and Urwerk evoke, but more mundane things like candy bars or cameras. The proper term for his aesthetic code - steampunk.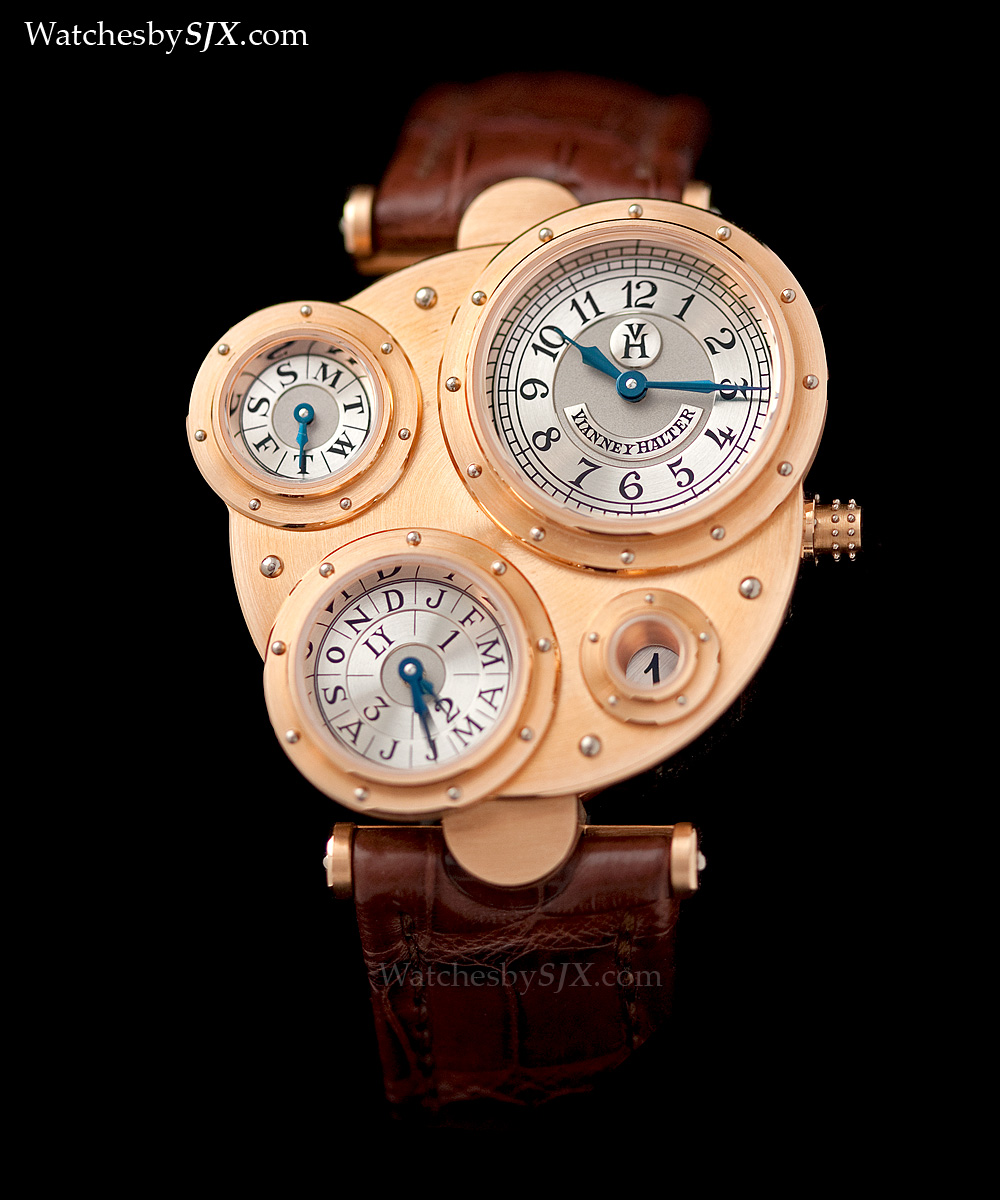 Striking as they are, it is the details that count in Vianney Halter watches. Take for instance the Vianney Halter Trio. It is, in my inexpert view, a fairly ugly watch considered as a whole. It is ungainly and sits like a bar of chocolate on the wrist, which was Vianney's intention, to be fair. But examine the vast and dazzling details and you cannot help but appreciate, respect and perhaps even like the watch. All of Vianney's watches have similar details which are not obvious on first impression, but make a big difference to the aesthetic.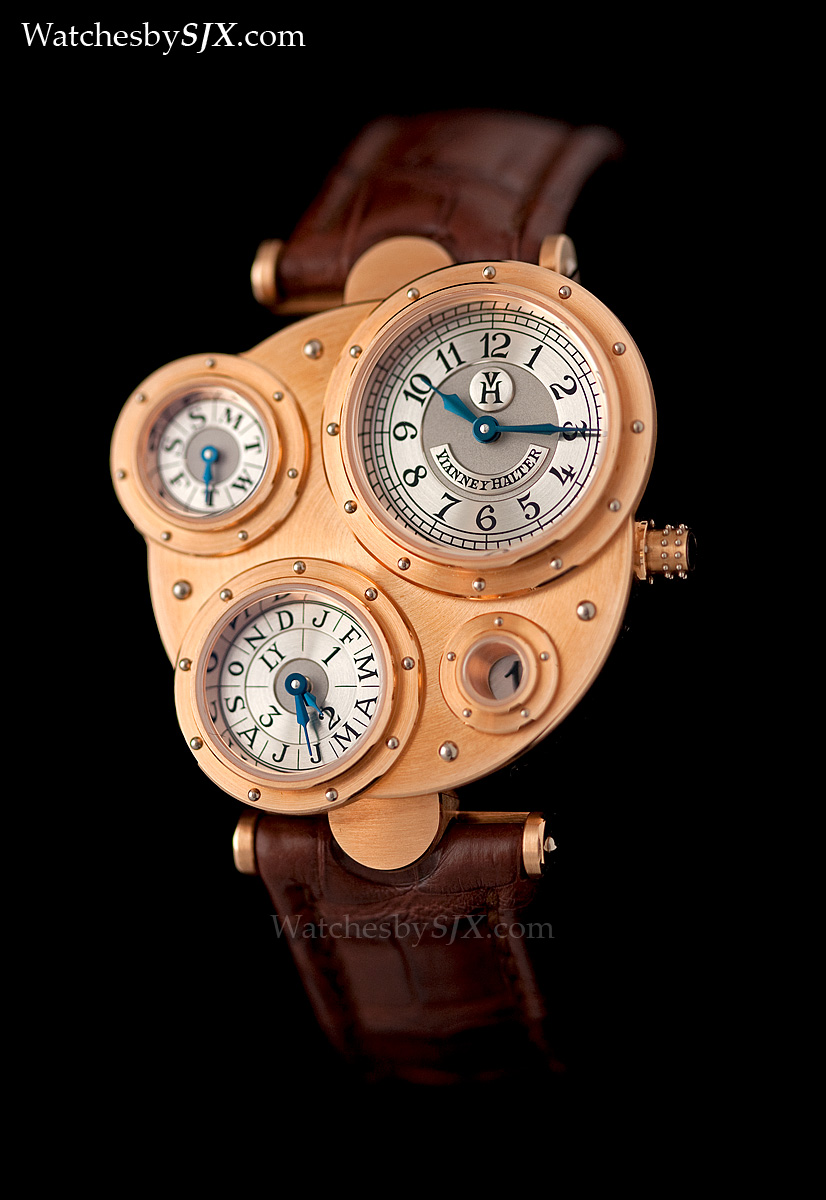 Take for instance the mirror-polished flange inside the bezels which surround the subdials. They convey a sense of depth and quality. These exemplify one of Vianney's strengths which is a brilliant execution and use of polished surfaces.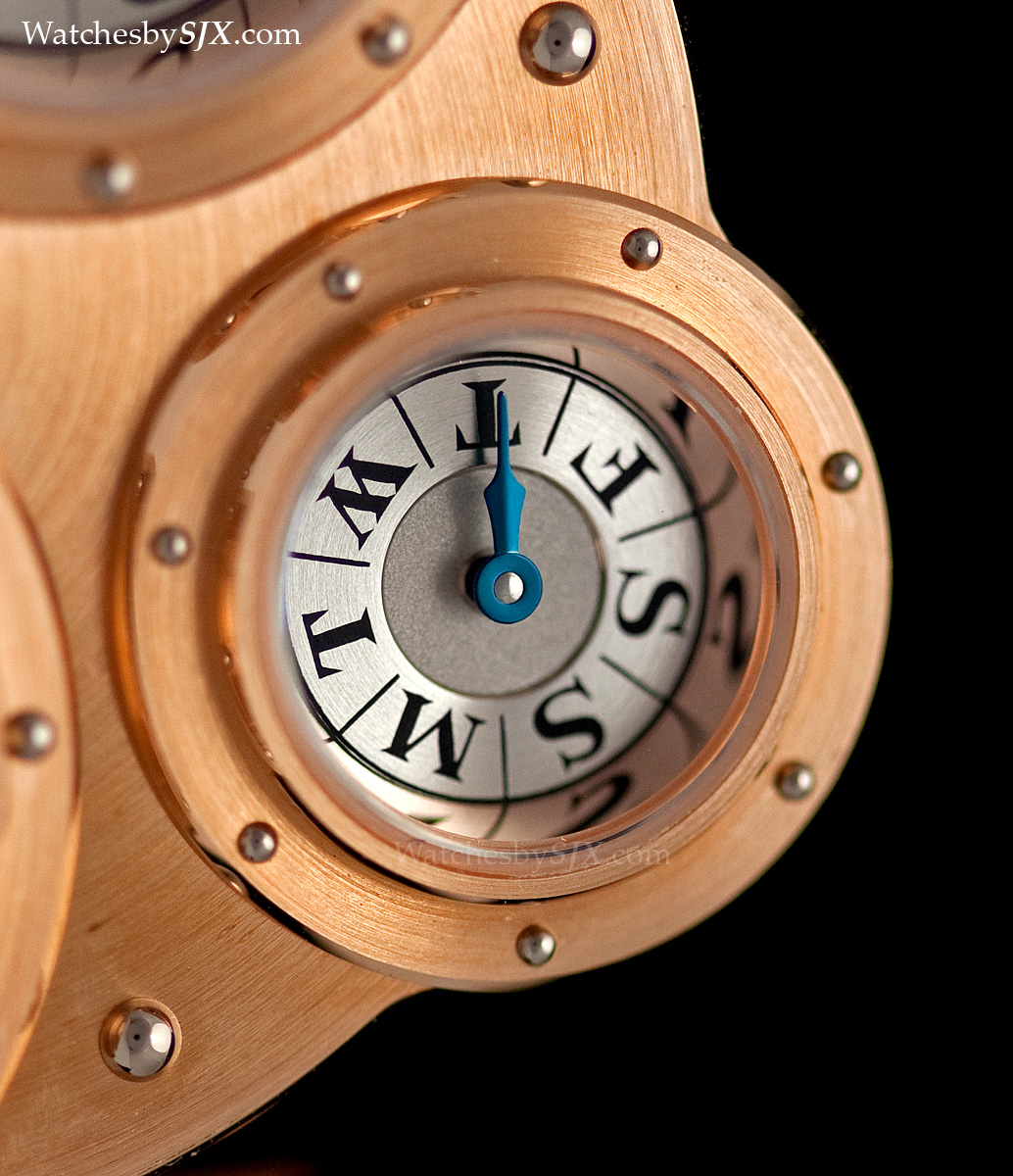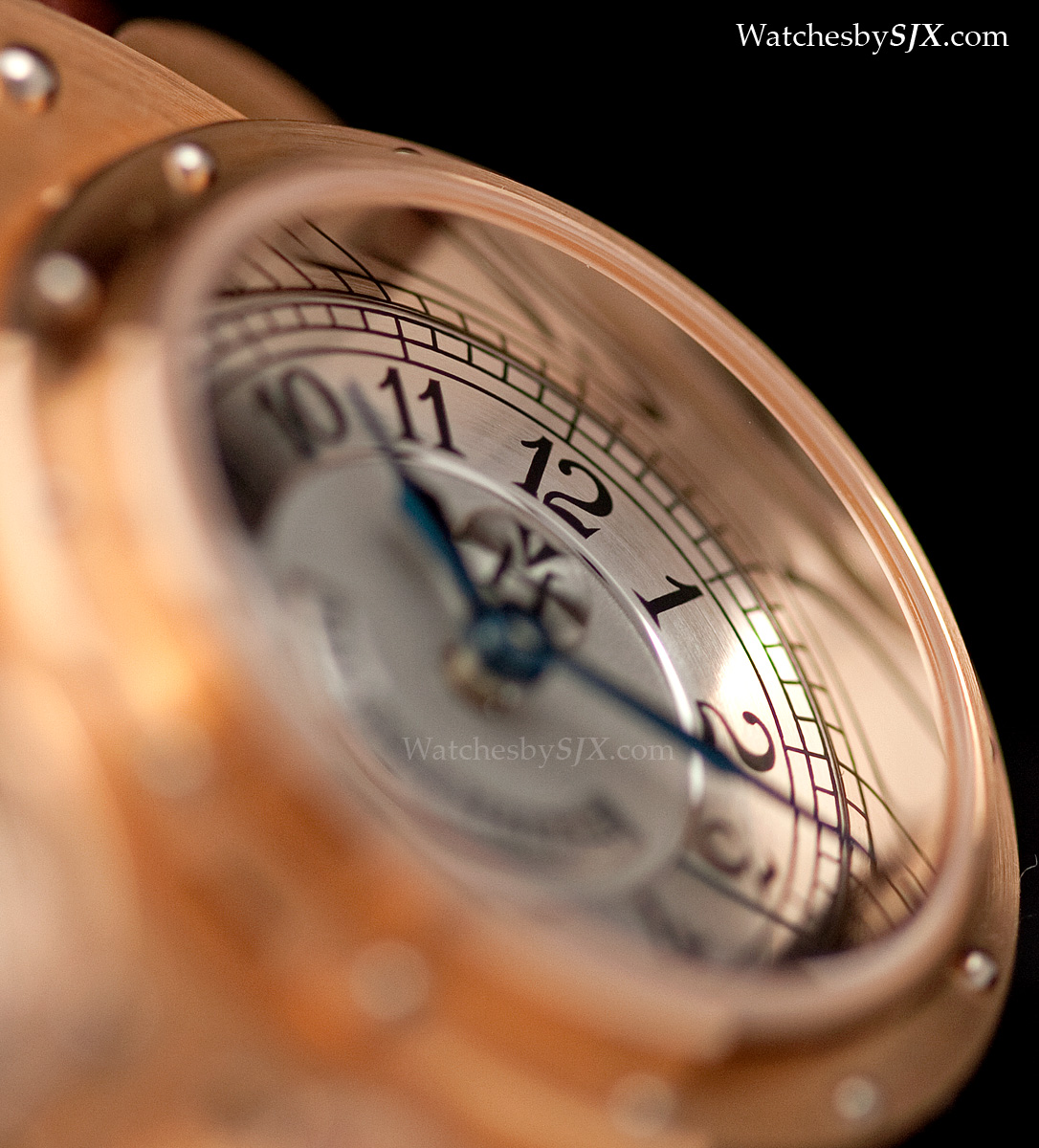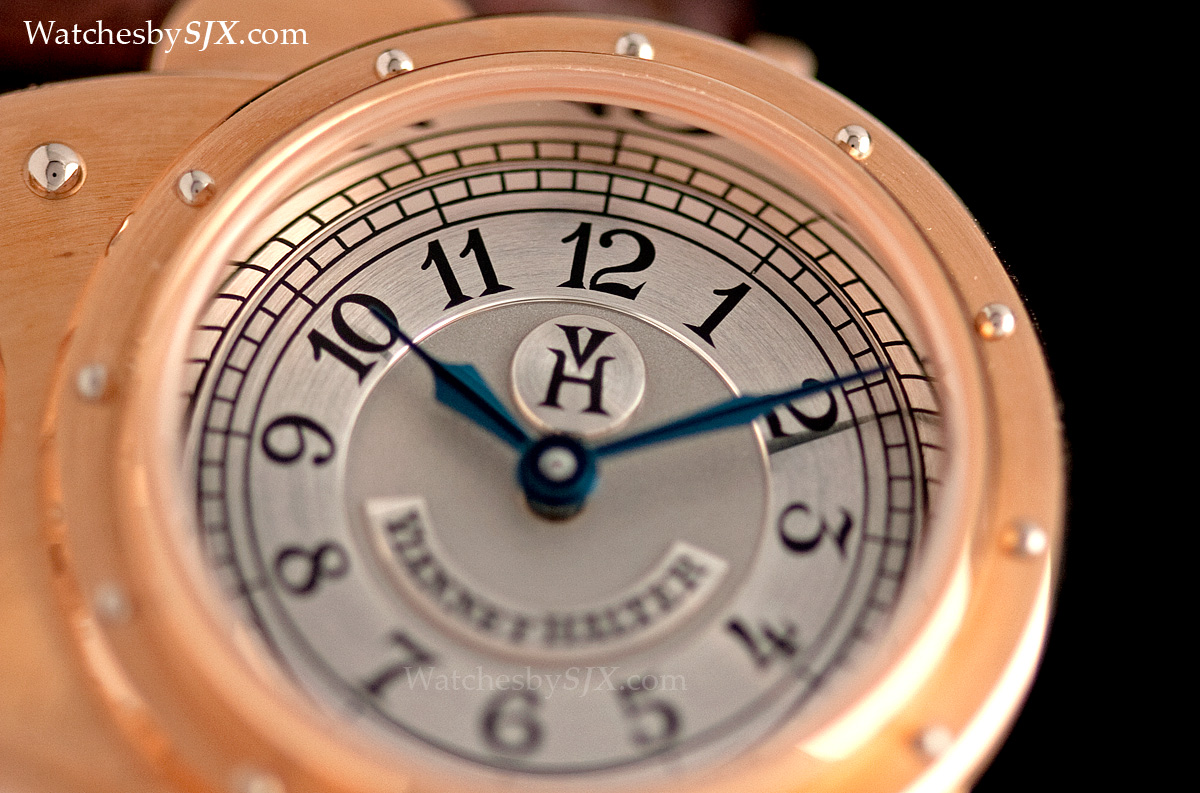 The bevels around the rims of the bezels, the polished steps on the multi-level dials, and the long, polished flanks of the case that reflect the crown.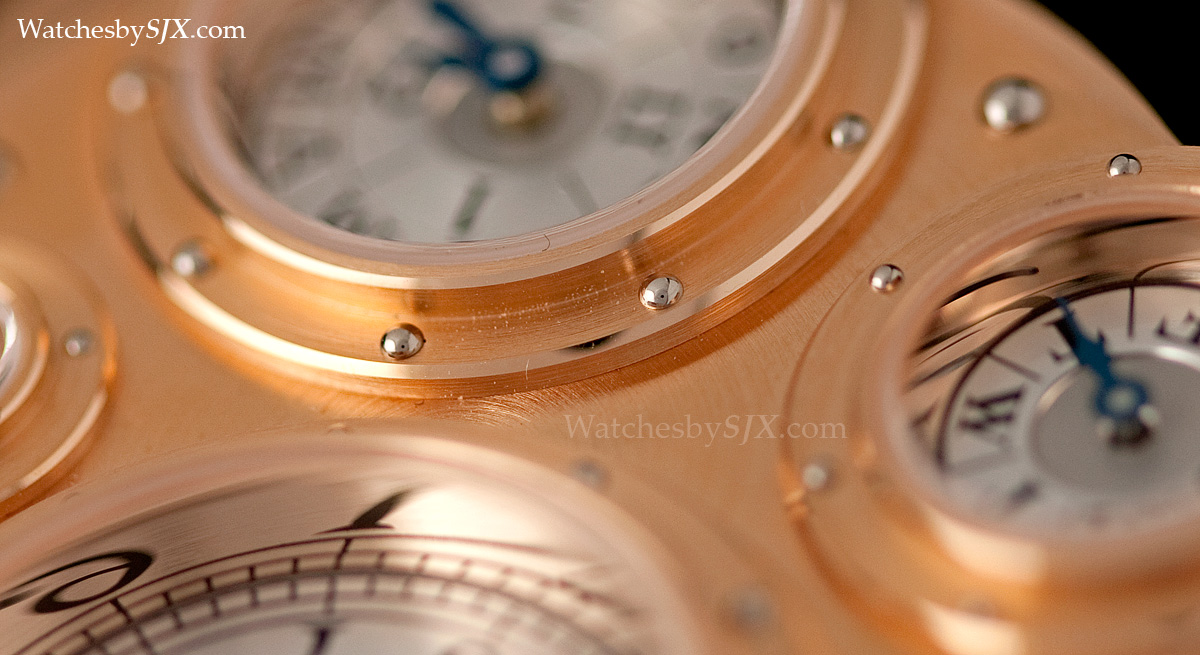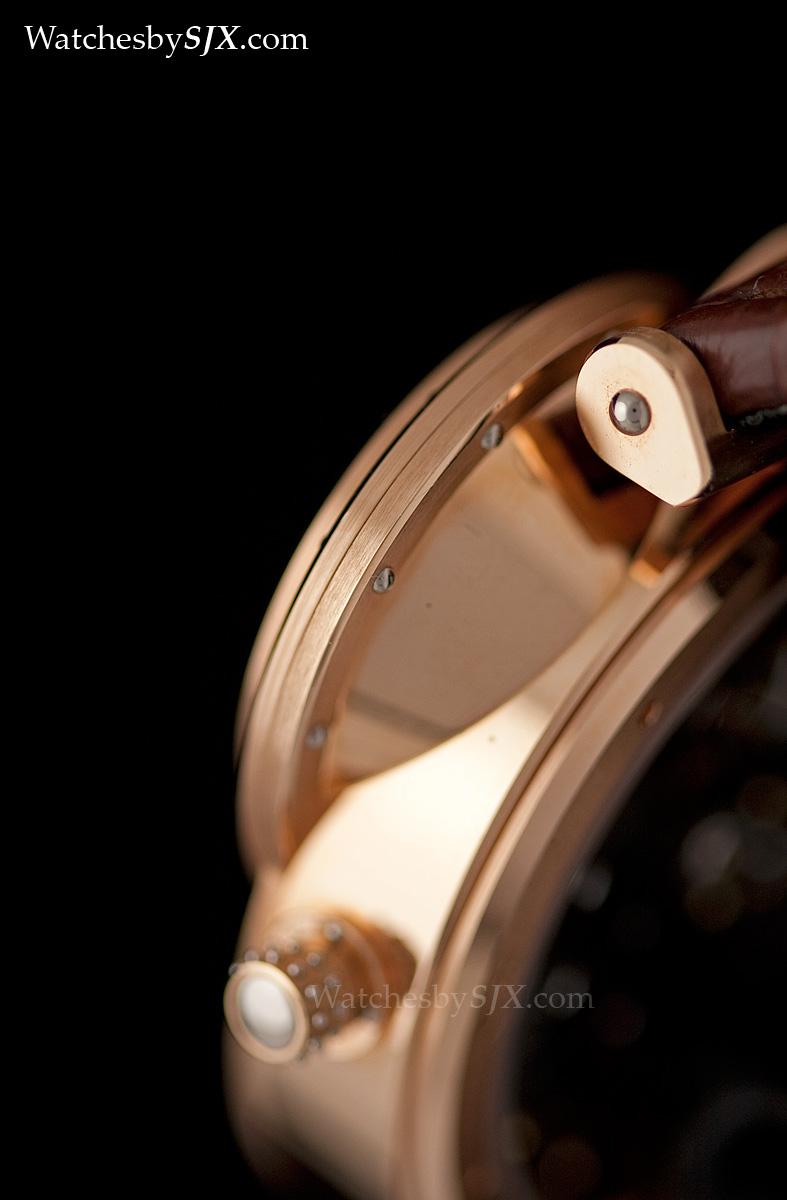 A mirror-like finish is not the only one that Vianney executes brilliantly. Look at the brushed surface on the front of the case. It is not perfect, neither is it extremely finely grained, but it is beautifully done. This brushed finish is also used on the dial flange for the numerals of the oversized date.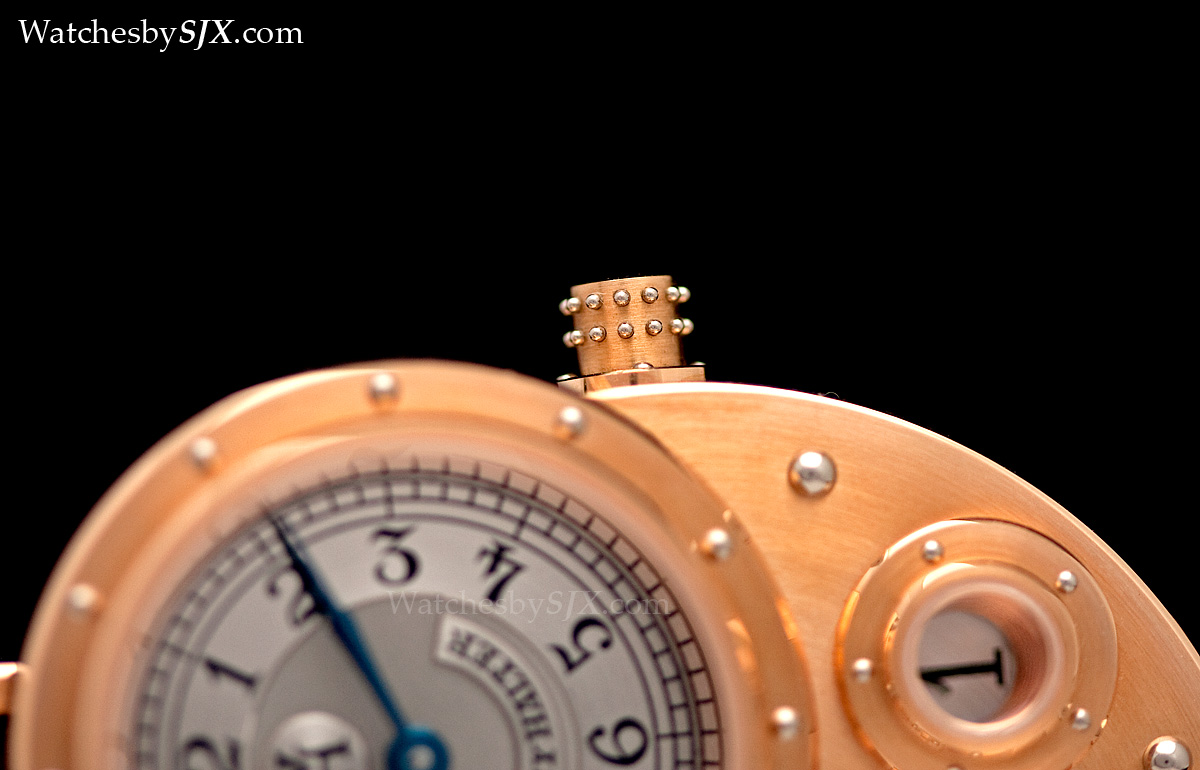 Another of Vianney's trademarks is the sandblasted finish on the dial, which incidentally is also used for the discs of the date but with a larger grain.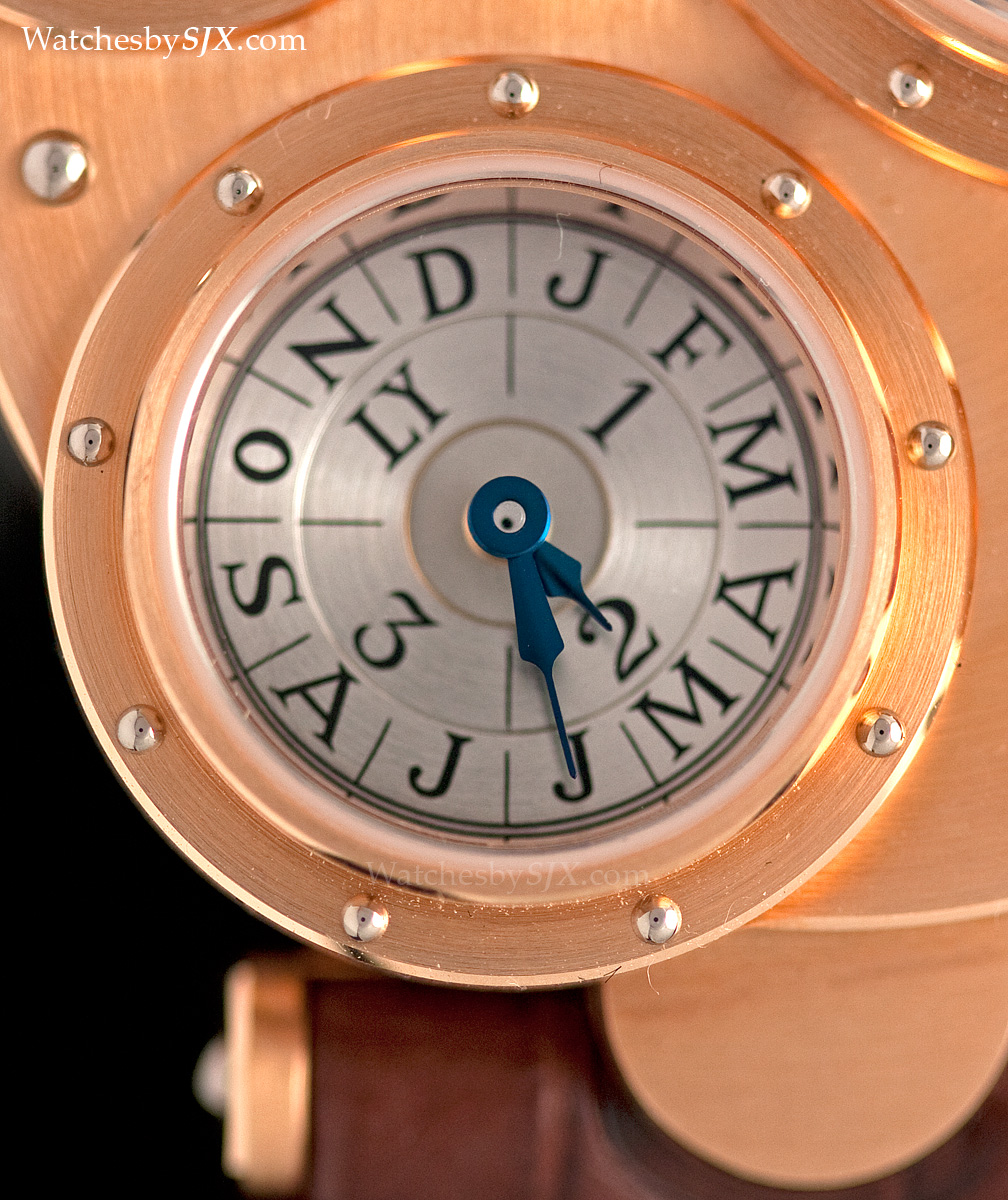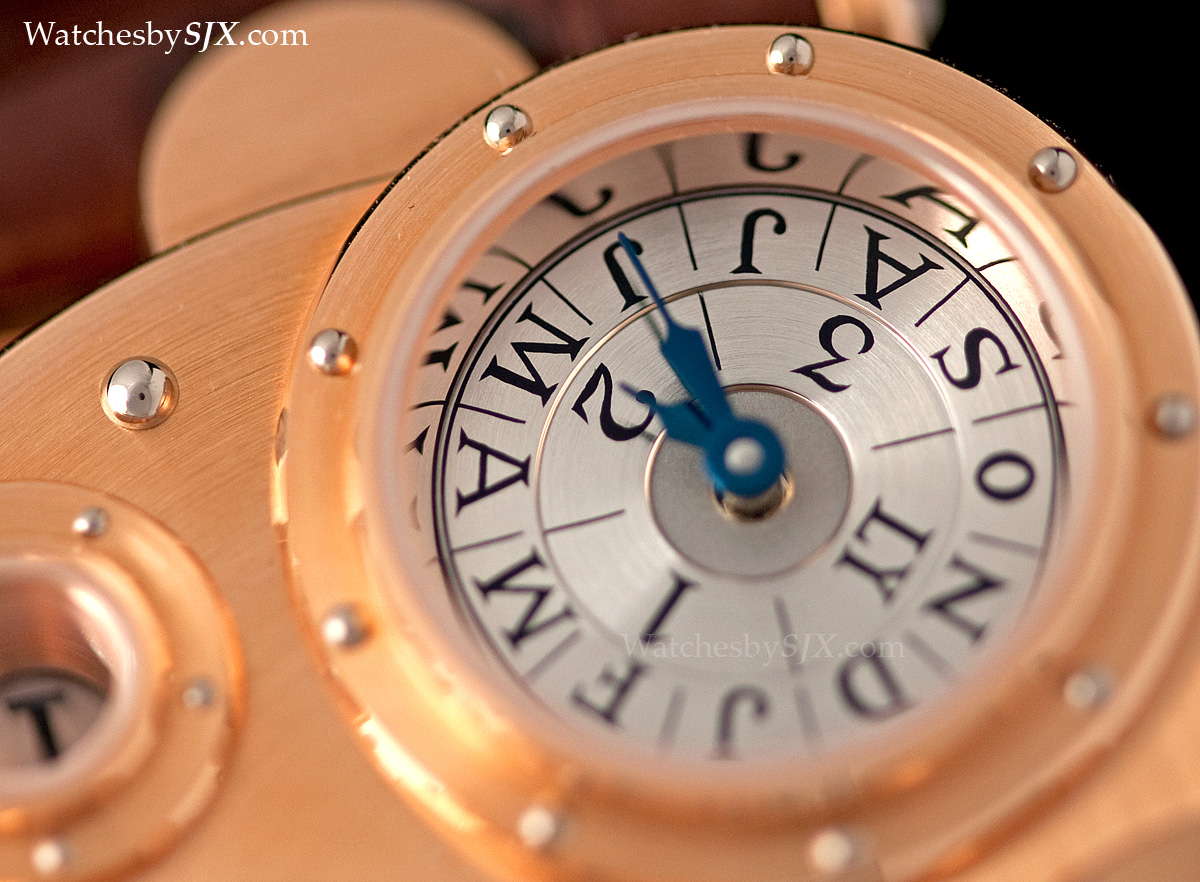 The hands of Vianney Halter watches are simple in shape but substanial in both form and colour.
Attention to detail extends to the numerals and text on the dials. They are first hand engraved, before being filled with black enamel which is then baked in. This means the figures will never fade, unlike printed dials.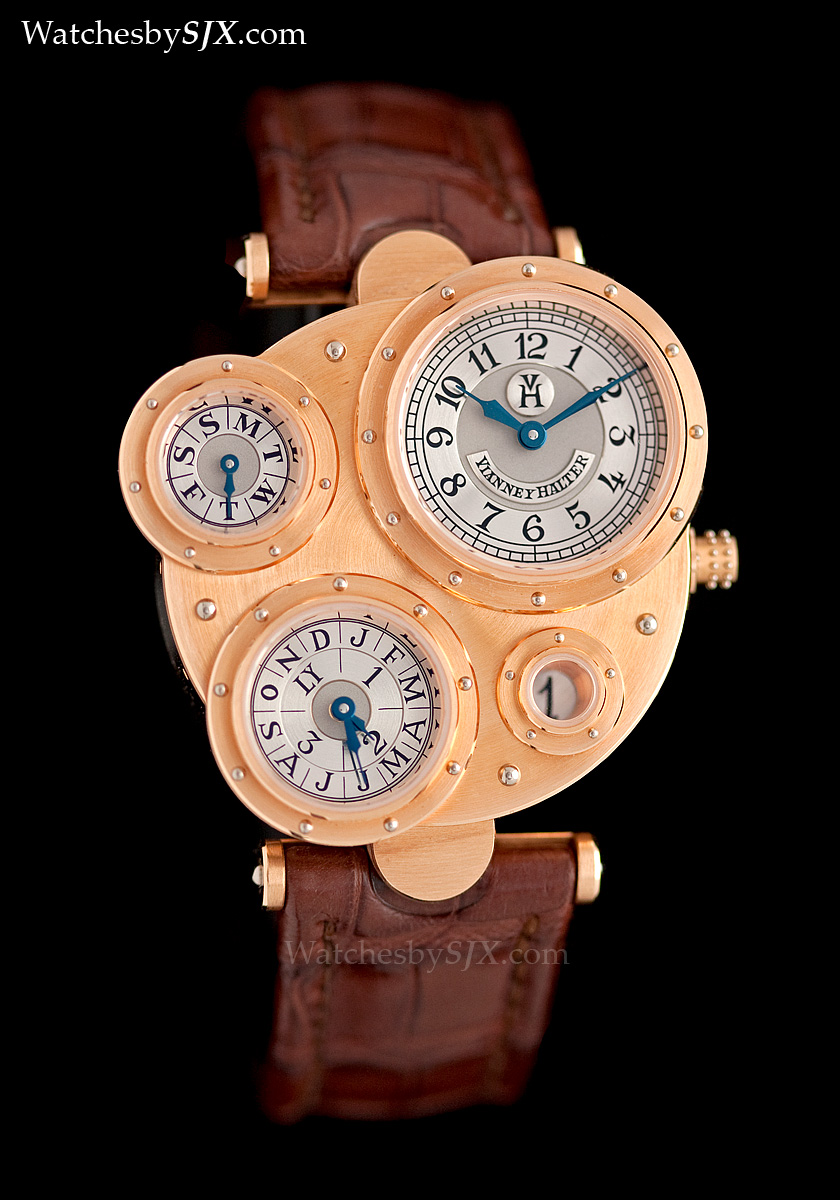 As for the movement, it features Vianney's invisible rotor which is essentially a sapphire disc weighted on one side.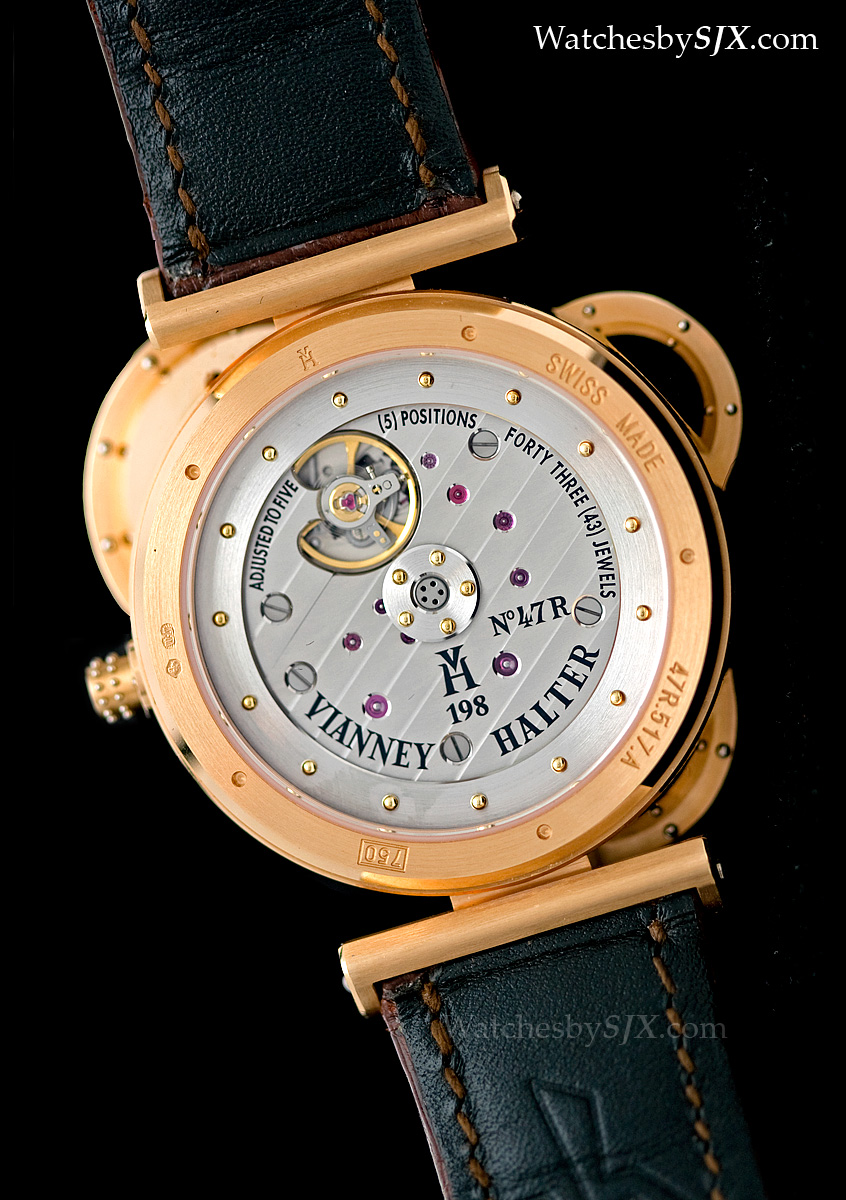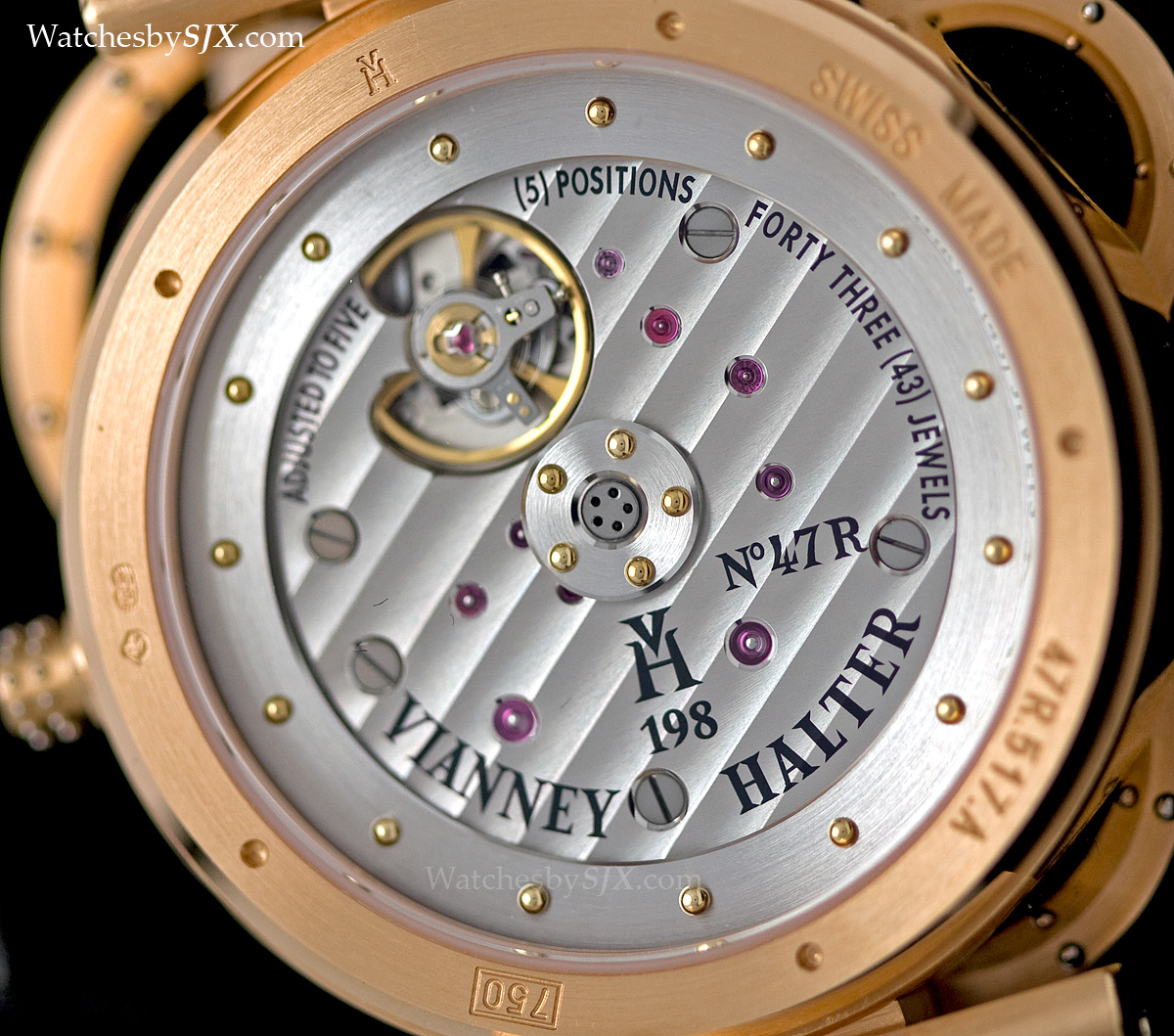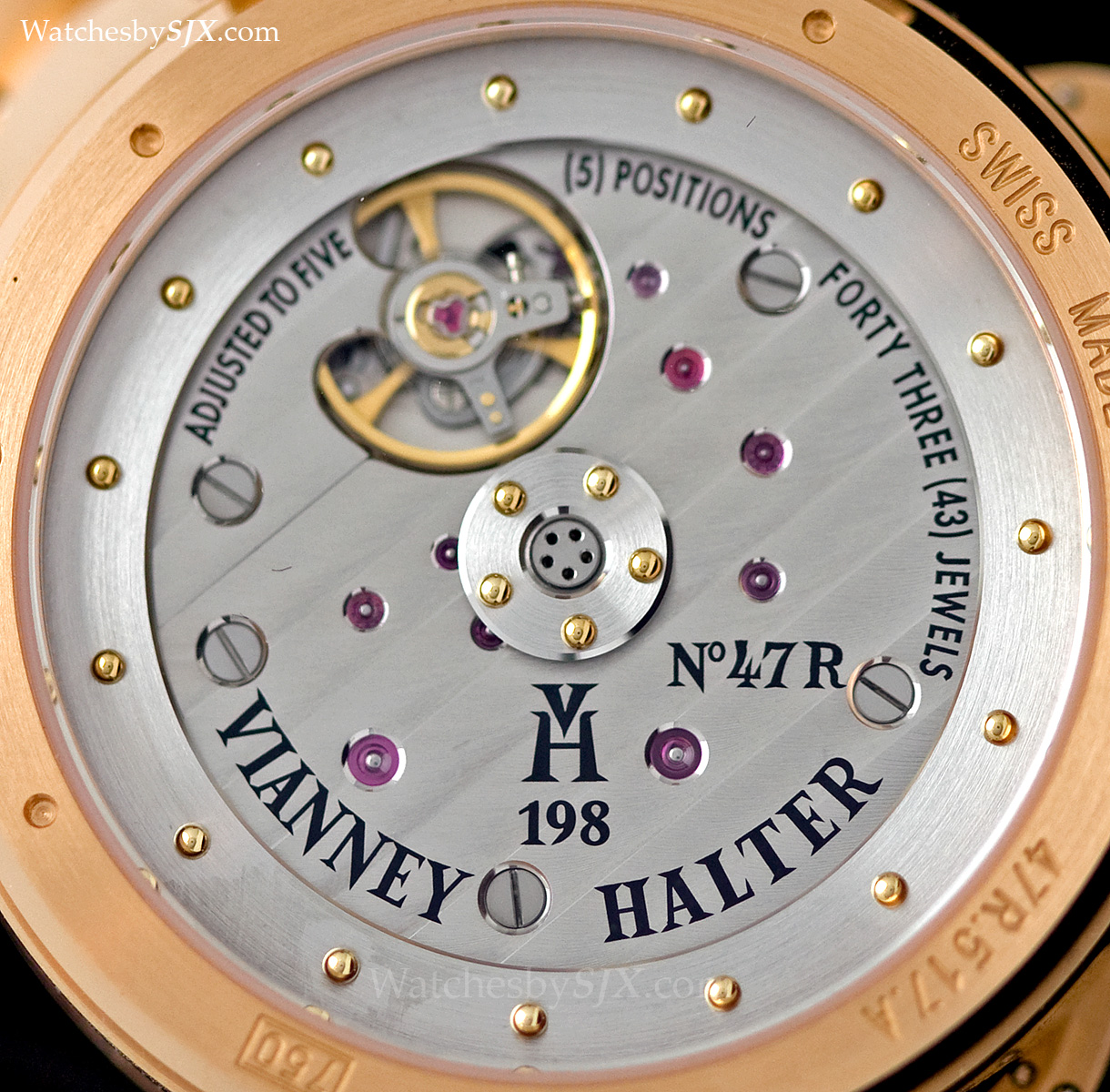 The movement finishing is very good and of a high standard but has a slight, almost quaint, hand-made feel just like the case and dial but more apparent since comparisons can easily be made with movements in other watches. Vianney's dials and cases are quite unparalleled.
Back to top.
---
You may also enjoy these.