How fast can you go in a straight line?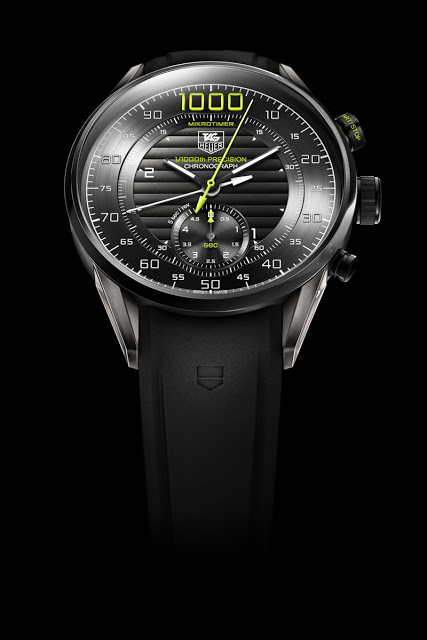 TAG Heuer has a long history of sports timing but the Mikrotimer is something else. Capable of measuring up to 1/1000th of a second – during which a plane at Mach 1 will fly only 33 cm – the Mikrometer has two escapements, one for regular timekeeping and the other for the 1/1000th second chronograph.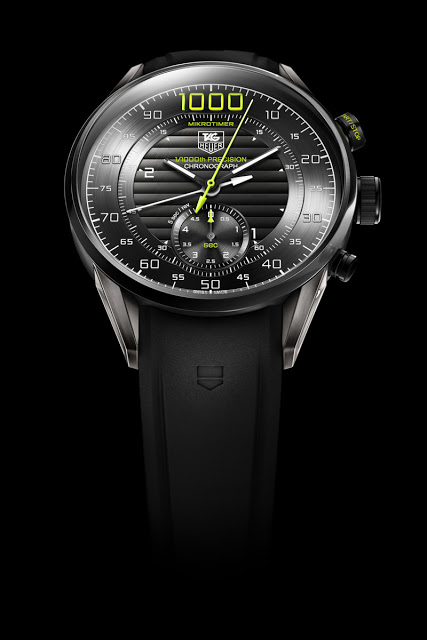 The newly released TAG Heuer Mikrotimer reminds me of the Bugatti Veyron. It's an ambitious and impressive project that does something better, faster, quicker than anything before.
The chronograph balance wheel oscillates at 500 Hz or 3.6 million bph. At that rate the chronograph only has 2.5 minutes of power reserve. Similarly, a Bugatti Veyron at full speed would empty its 100 L tank in 12 minutes. The press release details a bunch of technical features that allows the chronograph escapement to operate at such high speed but it essentially boils down to a special balance spring (with no balance wheel) along with a special lever and escape wheel that allows the pallet to bounce off the escape wheel.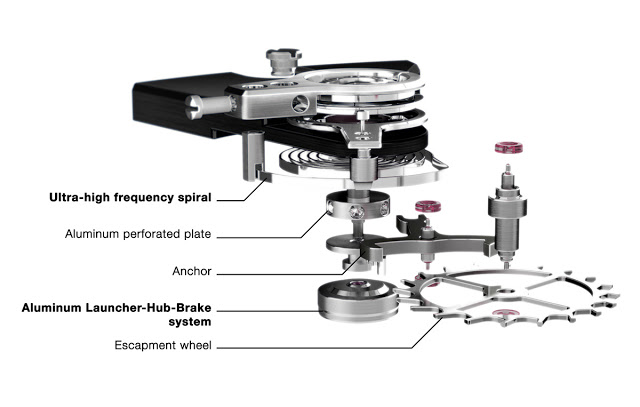 Like the Veyron the Mikrotimer doesn't do anything new or even necessary, but both shows lots of technical skill in solving the problems of wear and tear at high speeds, amongst other things.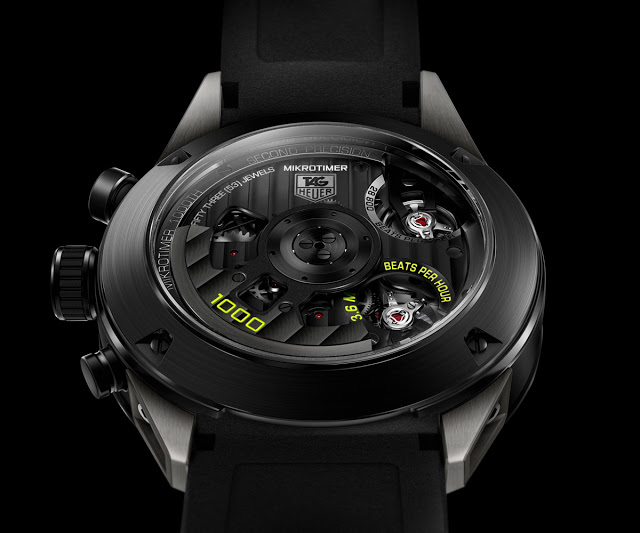 And like the Bugatti the Mikrotimer is pretty much useless in the practical sense, but useless on a grand scale, though I daresay the Bugatti is grander. Kudos to TAG Heuer for doing something interesting.
– SJX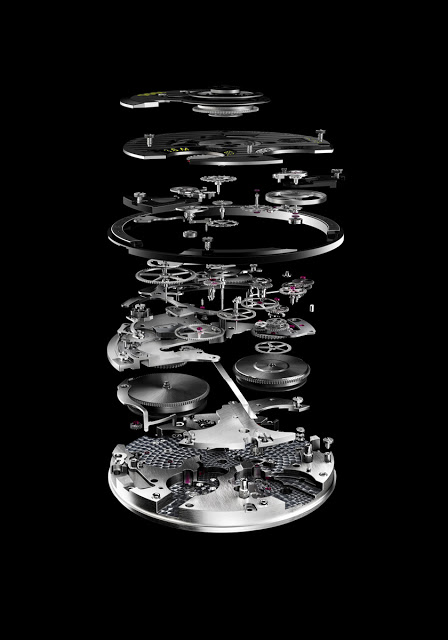 ---
You may also enjoy these.