A introduction to Seiko in Shizukuishi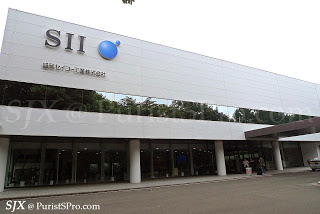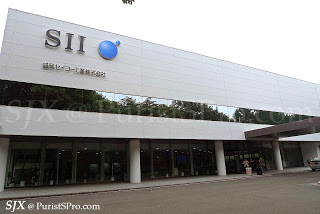 The Shizukuishi Watch Studio in Morioka Japan is where mechanical Grand Seiko watches are made, along with Credor, Prospex and other upper end mechanical Seiko watches. This factory is part of Seiko Instruments Inc (SII) and is the only fully integrated mechanical watch production factory in Japan. Almost every part in a watch is made here, even the hairsprings and mainsprings, though the raw wire for each comes from another SII factory 50 miles away.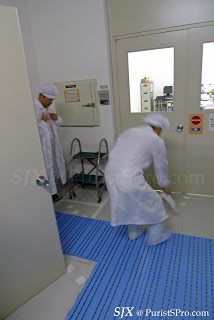 There is a key philosophical divergence in Seiko's approach to watchmaking versus its European peers. There is a focus, no, obsession, with perfect functioning and as a consequence all the processes that affect that are rigorously designed, like the clean room assembly for instance. No other watch facility, save for Seiko Epson's factory, has a clean room to assemble watches. The photo on right shows suiting up before entering the clean room assembly area pictured just below.
That obsession with perfect functioning extends to the movements as well. Finishing of the function parts – pinion teeth, pivots etc – are hand applied and of Geneva Seal standard. But decoration of bridges are done by machine resulting in a precise and slightly harsh look.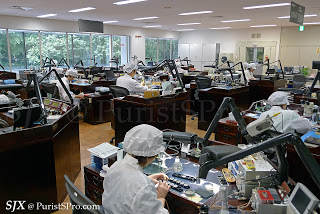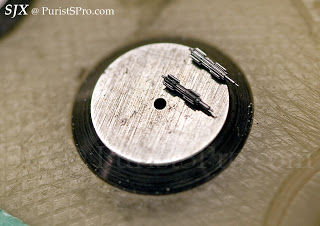 Above: A raw and polished pinion
– SJX
Back to top.
---
You may also enjoy these.