Interview: Christian Selmoni, Style & Heritage Director at Vacheron Constantin
The man who embodies the brand.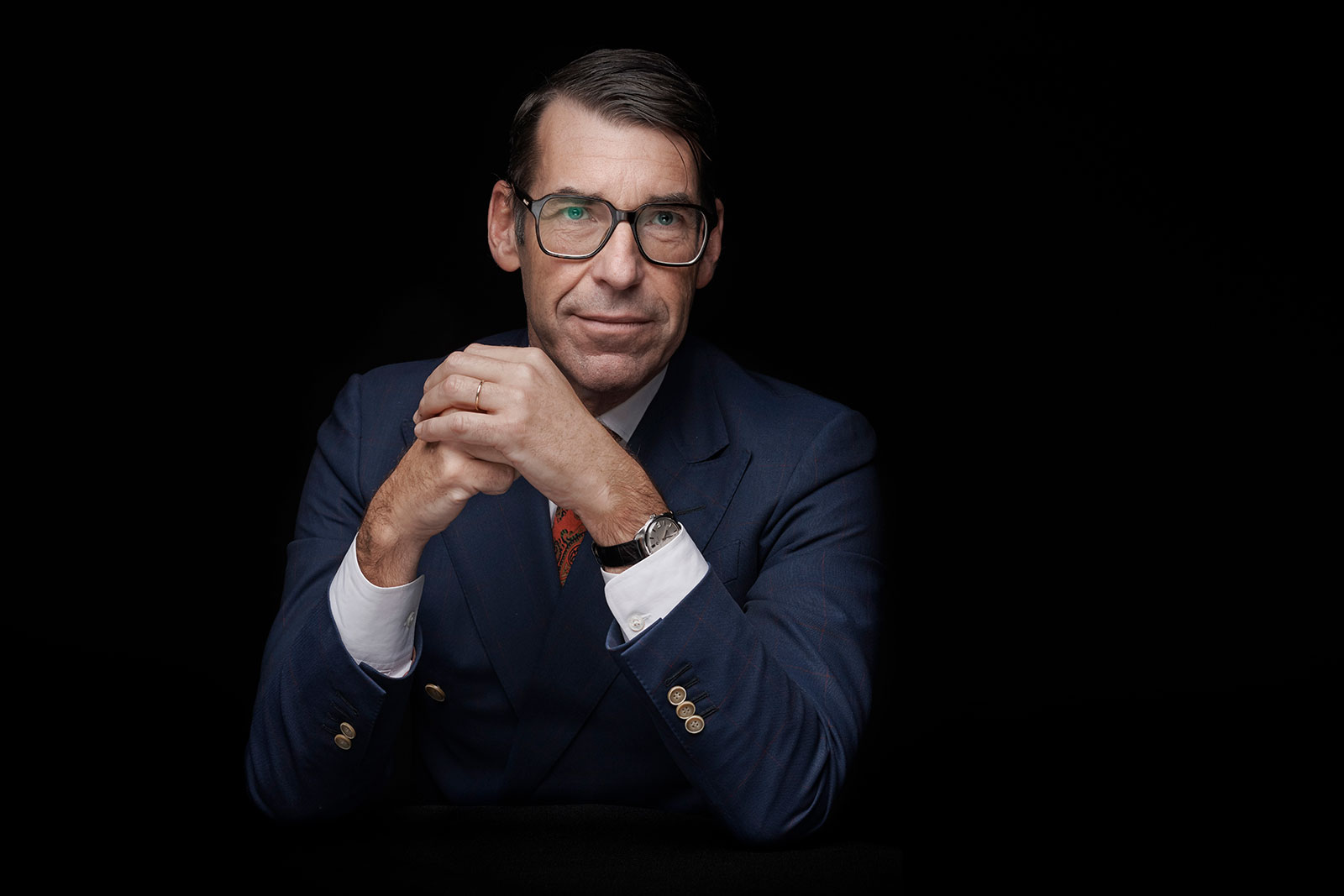 Recently in Singapore for The Anatomy of Beauty, an exhibition dedicated to Vacheron Constantin's watchmaking over the decades, Christian Selmoni has an encyclopaedic knowledge of the brand. Now the brand's Style & Heritage Director, Mr Selmoni joined Vacheron Constantin (VC) in January 1992. His tenure of almost 31 years has given him an innate sense of the brand and its philosophy as well as a wide-ranging perspective on its timepieces over the years.
We had a chat with Mr Selmoni to hear more about the brand's most interesting creations, ranging from the 22"' observatory-certified tourbillon movements of the 1920s to the modern-day Celestia grand complication.
The interview was edited for length and clarity.
---
SJX: The Singapore exhibition has a good selection of the complicated, historical, and artisanal. What's your favourite out of all that?
Christian Selmoni (CS): It's a tricky question, but one that immediately comes to my mind – the 22"' tourbillon because I love this this calibre. VC made the movement in the 1920s; around 20 movements were sent for observatory contests.
Once the contests were over, the movements were put in a tray somewhere. Then at the beginning of the 1990s, we made six or seven pocket watches with 22"' tourbillon movements that had been totally refurbished and decorated. They were made for John Asprey in London. All of the [Asprey pocket watches] were unique, either in material or decoration, and some were set with gems as well.
SJX: One of them sold at Phillips not too long ago…
CS: Yes, that's the one. I love them because they bring us back to observatory contests, which few people remember these days.
The watchmakers who were regulating the movements for the contes were just like Formula 1 drivers. They had their secret recipes for their their own mix of oil since lubrication was key for accuracy. Some preferred to die with their secrets rather than give the recipe to someone else.
But back to the story of the 22"' movements. Some of them were sold during in the 1920s as finished watches and I've seen the records listing the clients, Henry Graves, the Maharajah of Patiala – all great collectors. The movement is something special.
SJX: Do you have any more of these movements left?
CS: Ah… yes, we do. We still have some 19"' and 22"' calibres.
SJX: So what are your plans for them?
CS: We haven't planned anything, but rediscovering such movements from the past, then making cases and dials for them is a good thing if you fully respect the movement. It could be a great initiative to extract something from the past and to make it alive again. But on the other hand, you will have people will say well, what's the point with this?
SJX: On the topic of custom made watches, every year VC launches a collection of unique Les Cabinotiers watches. Which of those in recent memory was the most interesting?
CS: There are several watches that are really phenomenal, but I absolutely need to start with the Celestia. It is mind blowing.
The Celestia has three gear trains – for mean time, solar time, sidereal time –  23 complications on two faces, while having incredible thinness. And not to forget the quality of the design.
Just so you know, the designer who designed the Celestia was the same one who did the 57260. Emilie [Vuilleumier], who is not with us anymore, was absolutely brilliant because she had a deep understanding of translating watchmaking into clear displays, a rare skill.
And the Celestia is also special to me because that was the last watch where I was in charge of the development. It's kind of mad love affair with an absolutely amazing watch.
Did you have others in mind yourself?
SJX: A few comes to mind. One is the 1921 perpetual calendar. It's not complicated, but I find it an interesting design.
CS: That was not a unique piece, it was a series of 20. We made them in platinum for the Geneva boutique and later in rose gold. It was controversial at the time because we took a model from the past that was never a perpetual but made it a perpetual. It was a strange initiative, but the result was great.
SJX: Why don't you do this more often and add something new to a vintage design?
CS: With the Historiques collection we are paying tribute to the past. We think that it's better to translate them into the 21st century but respect them in terms of functionality.
SJX: You could do a 222 perpetual.
CS: Yeah, I was thinking of that. Or we can do a Cornes de Vache automatic.
SJX: Exactly [laughs]. Or Cornes de Vache split seconds.
CS: That's a good discussion to have, to confirm what others like yourself think. I'm not myself too rigid that I don't change my position. But why not?
SJX: I look forward to that – Cornes de Vache split seconds.
---
Back to top.
---
You may also enjoy these.