Girard-Perregaux Revives the Retro-Digital Casquette of 1976
Improved with a ceramic case and bracelet.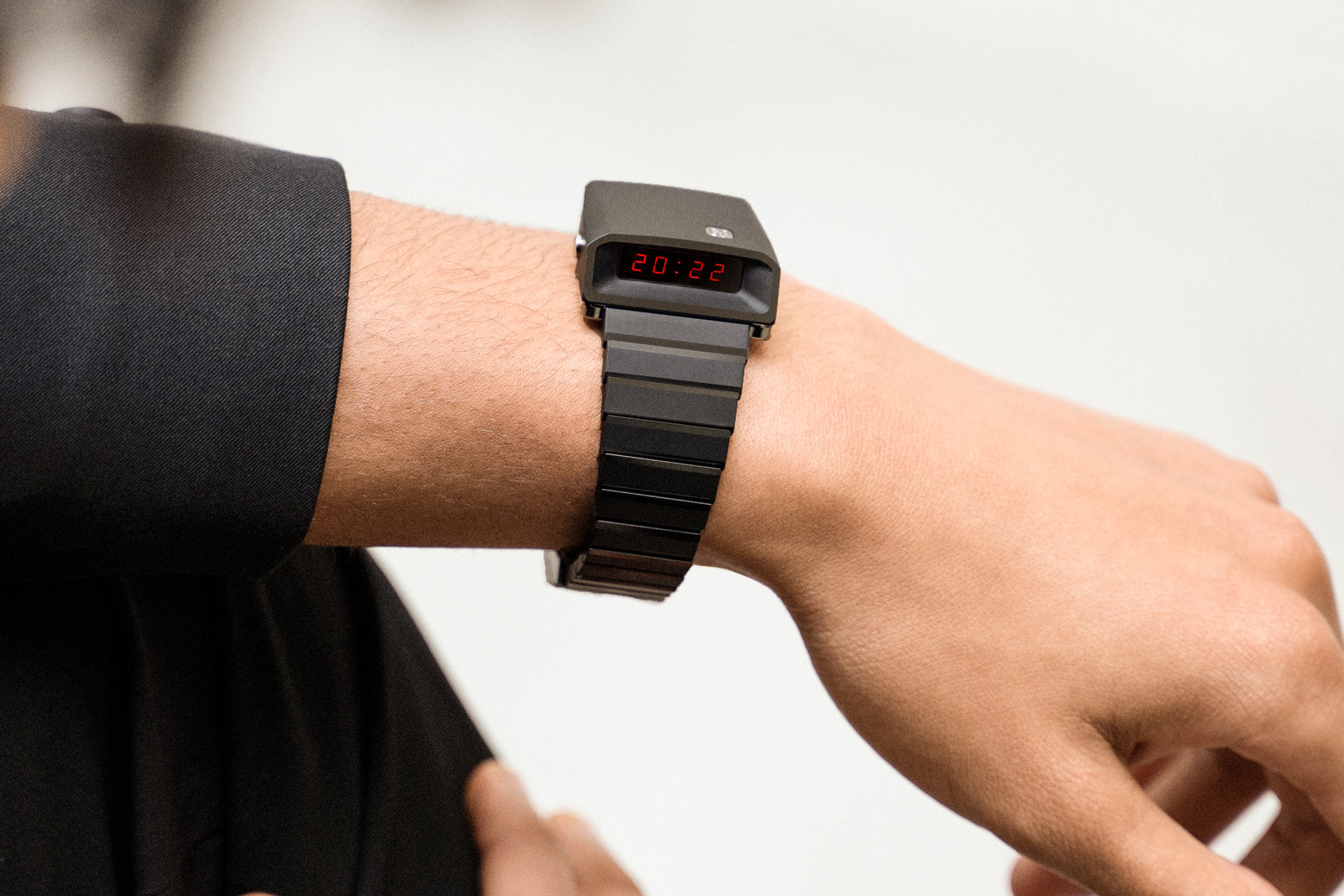 Very much a genre that took off in the 1970s, the digital-display quartz watch was invented by American watch company Hamilton in 1970 – and positioned as a high-end watch at the time – and over the following decades various watchmakers from Europe and Asia have presented their own takes on the digital watch, though it is the latter that has come to dominate the market.
One of the more memorable was the Girard-Perregaux ref. 9931 "Casquette" of 1976 that was especially sci-fi with its aerodynamic design. But after a brief production run it vanished from the brand's catalogue until a surprising comeback last year with a unique, modernised version made for charity auction Only Watch 2021.
And now Girard-Perregaux (GP) has finally taken the covers off the Casquette 2.0, which replicates the style of the original but with updated tech and materials, namely a ceramic and titanium case along with a new movement.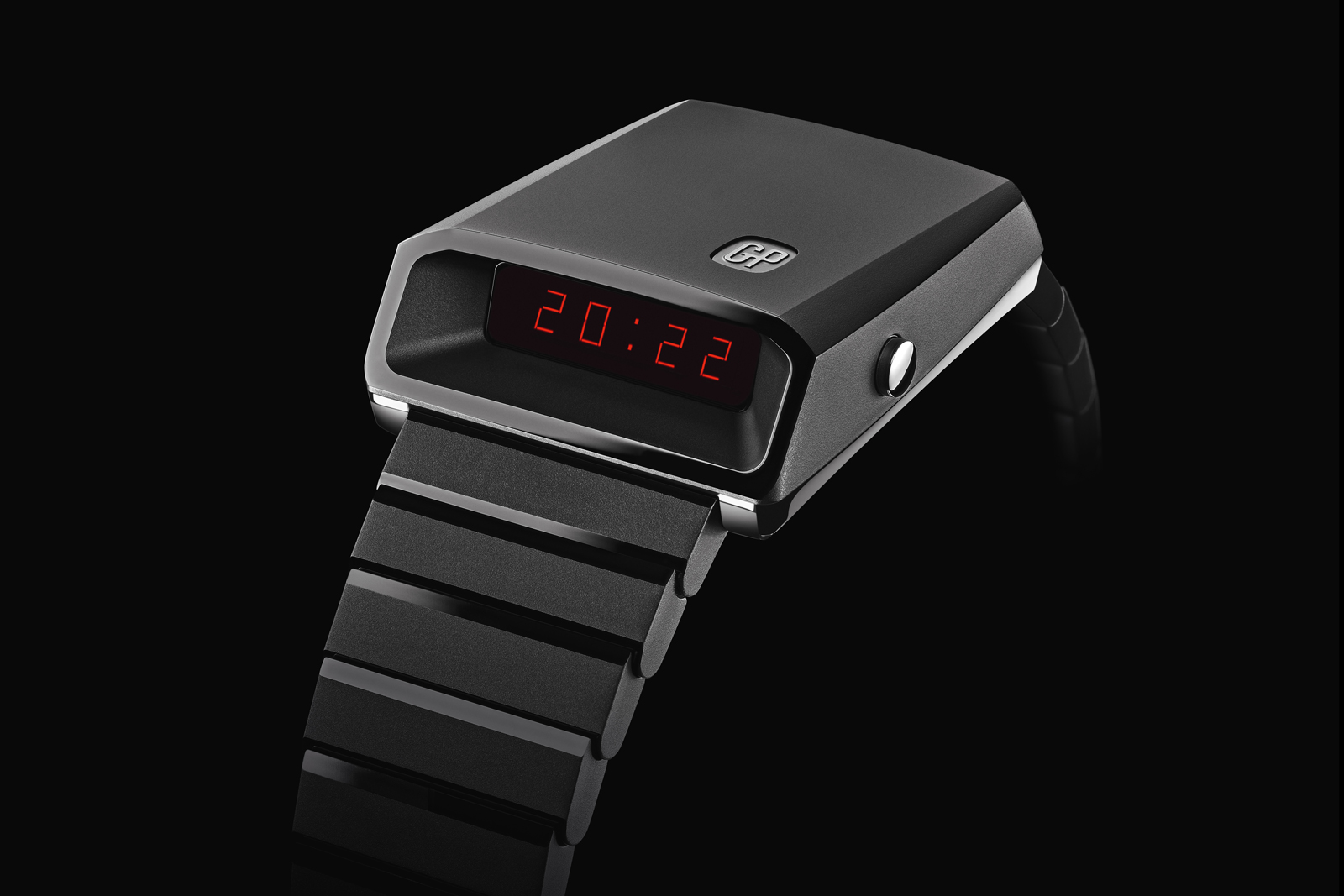 Initial thoughts
The Casquette 2.0 is a remake done well. It retains the appealing design of the vintage original, which was a good looking but dinky watch, and instead channels resources to improving the construction and functions. The new scratch-resistant ceramic case and bracelet demonstrates GP's effort in a thoughtfully improved remake, especially since similarly priced watches tend to rely on black-coated steel.
At the same time, the watch has improved in its function. It gains a chronograph and a second time zone, both of which are rudimentary but nevertheless useful. That said, its utility still pales in comparison to modern-day digital watches like a G-Shock or Apple Watch, so it's more about the retro style than functionality.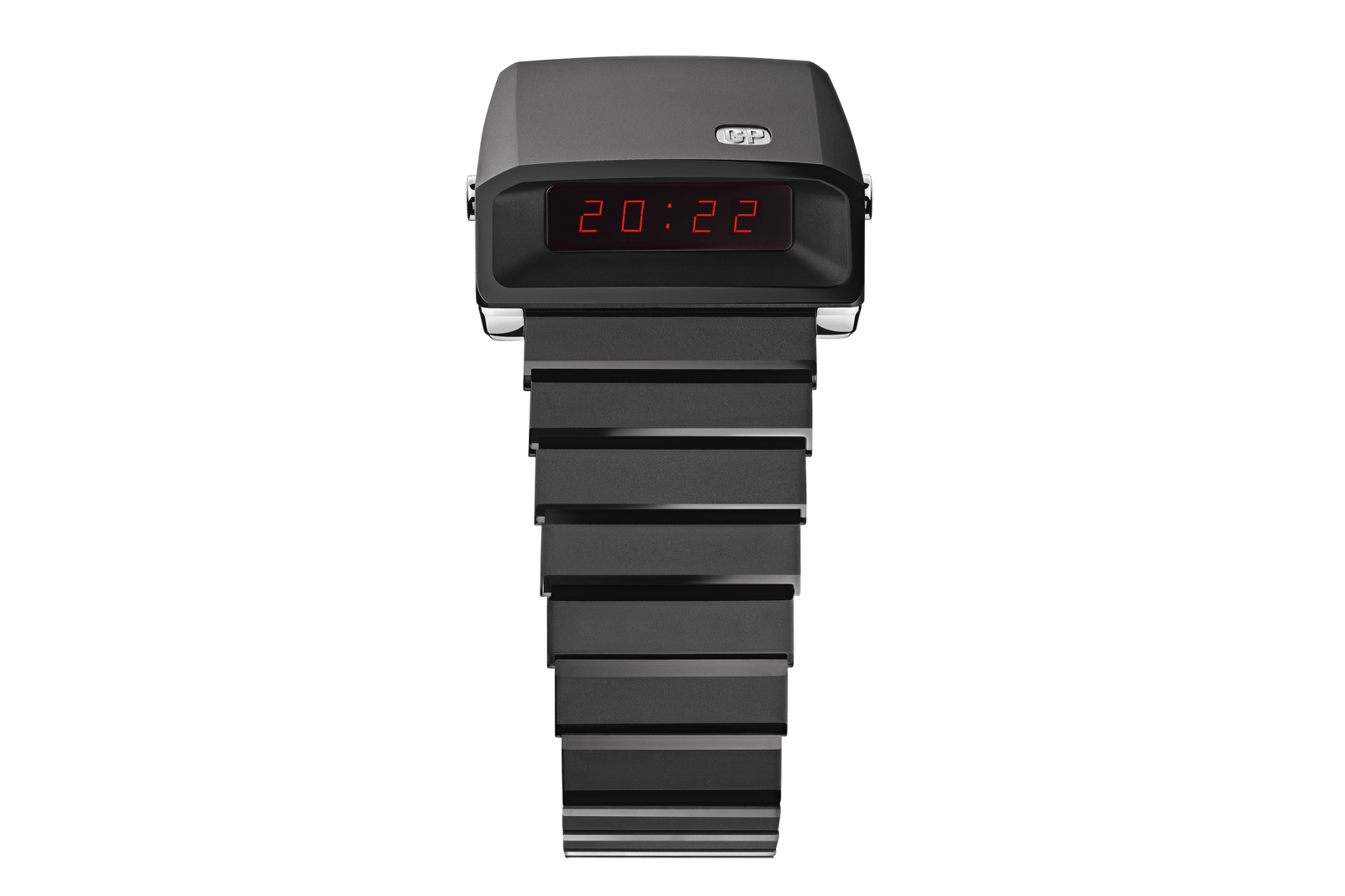 Admittedly, an electronic watch isn't that interesting from a technical perspective, but the Casquette is appealing because of its design and price. While the US$4,700 price tag might appear expensive for a simple digital watch, it is arguably fair for several reasons.
For one, Swiss-made watches in general are expensive (as a consequence of both intrinsic quality but also marketing). Second, the design is original and intriguing, while also being reminiscent of watches that are far more costly, such as those from Urwerk.
At the same time, few watches in this price range have a ceramic case and bracelet, save for the latest-generation, mechanical Chanel J12 that's slightly more pricey. And the Casquette is also far more affordable than the typical GP watch, making it an affordable entry into the brand, albeit one that's electronic.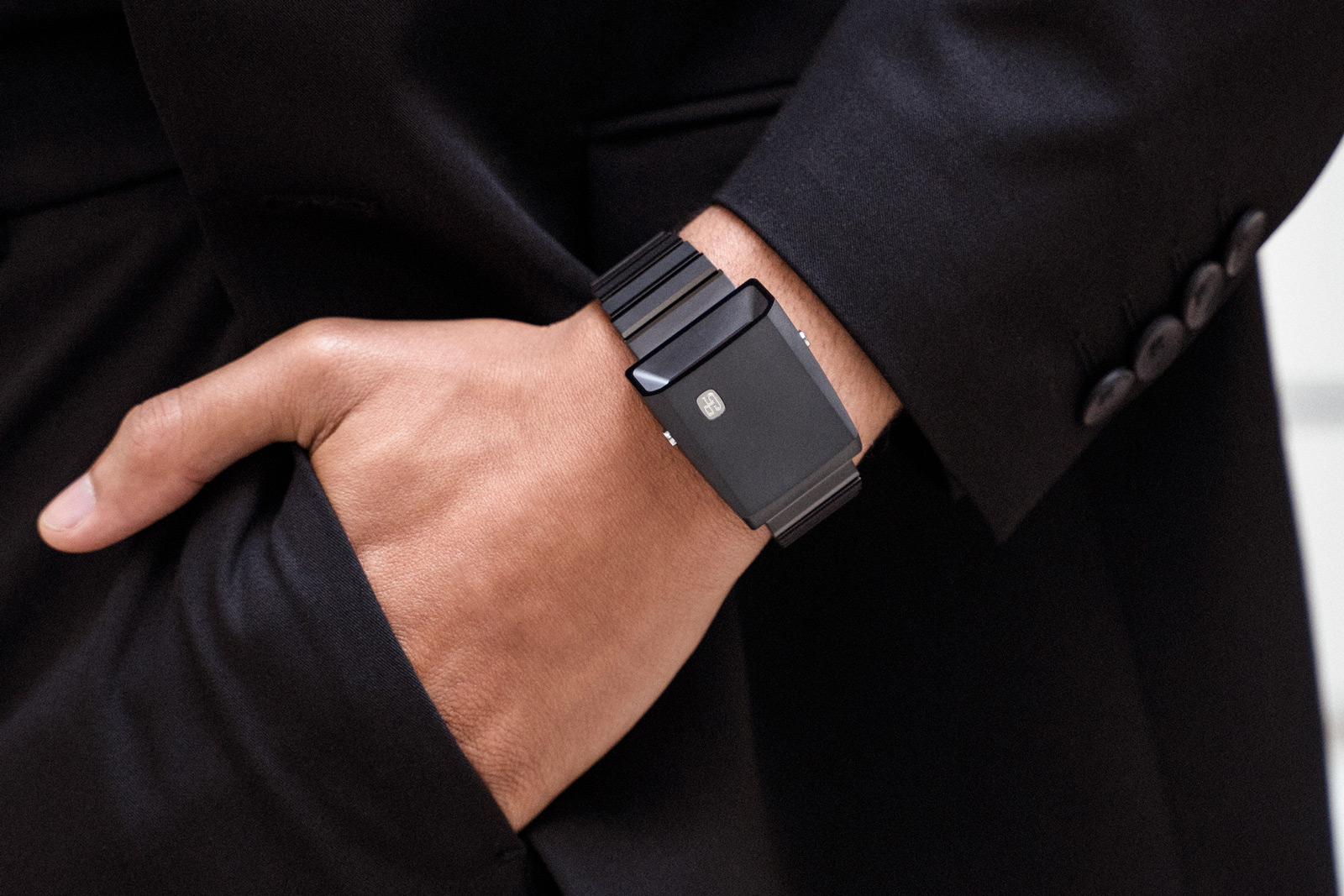 Ceramic and titanium
The biggest upgrade of the Casquette from vintage original to today's iteration is materials. The original was offered in either steel, gold, or Makrolon (a type of polycarbonate, basically a high-end plastic of the period). Though the Makrolon version was the coolest looking, the material doesn't age well.
So it's a good thing that GP opted to recreate the all-black Makrolon model, but in a combination of robust materials, namely ceramic, titanium, and rubber.
Most of the new Casquette, including the case and the outer sections of the bracelet, is ceramic, making the watch practically scratch proof. Notably, the ceramic bracelet is nicely finished with alternating matte and polished surfaces, giving the watch a dynamic appearance as it reflects the light.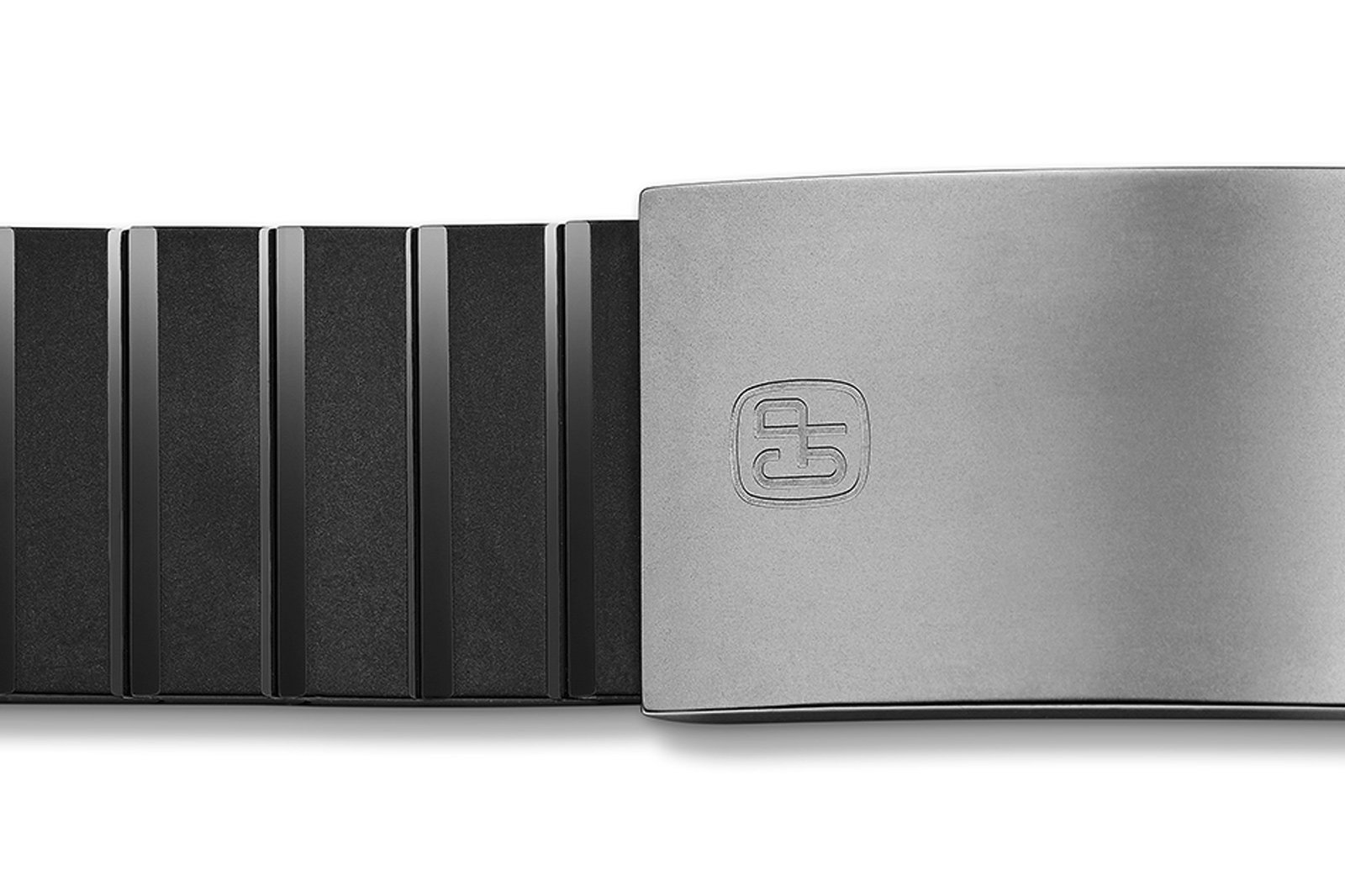 Surprisingly, the underside of the bracelet is rubber, presumably because it is both lightweight and comfortable. And the material is also warm to the touch, unlike metal that can feel cold. And as is the norm for ceramic watches, the case back and buckle are made of titanium, because it has a flexibility absent in ceramic.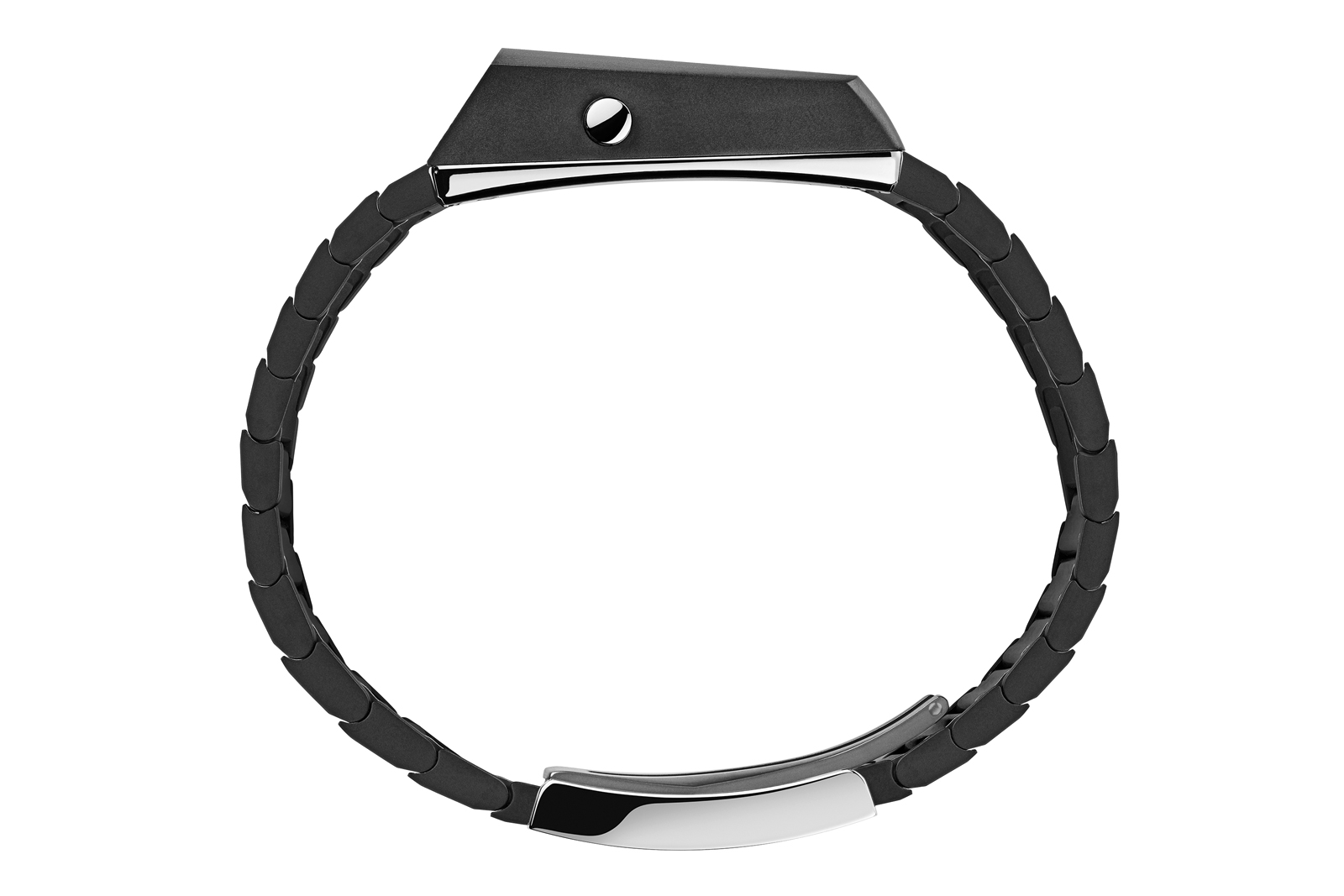 Inside the watch is the GP3980-1474, a new quartz movement that's a major improvement over the 1970s calibre. While the original only indicated the time and date, the new movement also displays the month, year, and a second time zone.
And it has additional functions, including a stopwatch and also a "secret" display that will show a specific date at a particular time each day, a useless feature that's nonetheless whimsical and unusual.
---
Key facts and price
Girard-Perregaux Casquette 2.0
Ref. 39800-32-001-32A
Diameter: 42.4 mm by 33.6 mm
Height: 14.64 mm
Material: Ceramic and titanium
Crystal: Unavailable
Water resistance: 50 m
Movement: GP3980-1474
Functions: Hours, minutes, seconds, day, date, month, year, second time zone, chronograph, and "secret" date
Frequency: 32,768 Hz
Power source: Battery
Battery life: Two years
Strap: Ceramic and rubber bracelet with titanium folding buckle
Limited edition: 820 pieces
Availability: At Girard-Perregaux online boutique from now to March 7, 2022; at authorised retailers thereafter
Price: US$4,700
For more, visit girard-perregaux.com.
---
Back to top.
---
You may also enjoy these.