Business News: Watchbox Takes Majority Stake in De Bethune [Updated]
Becoming a player in independent watchmaking.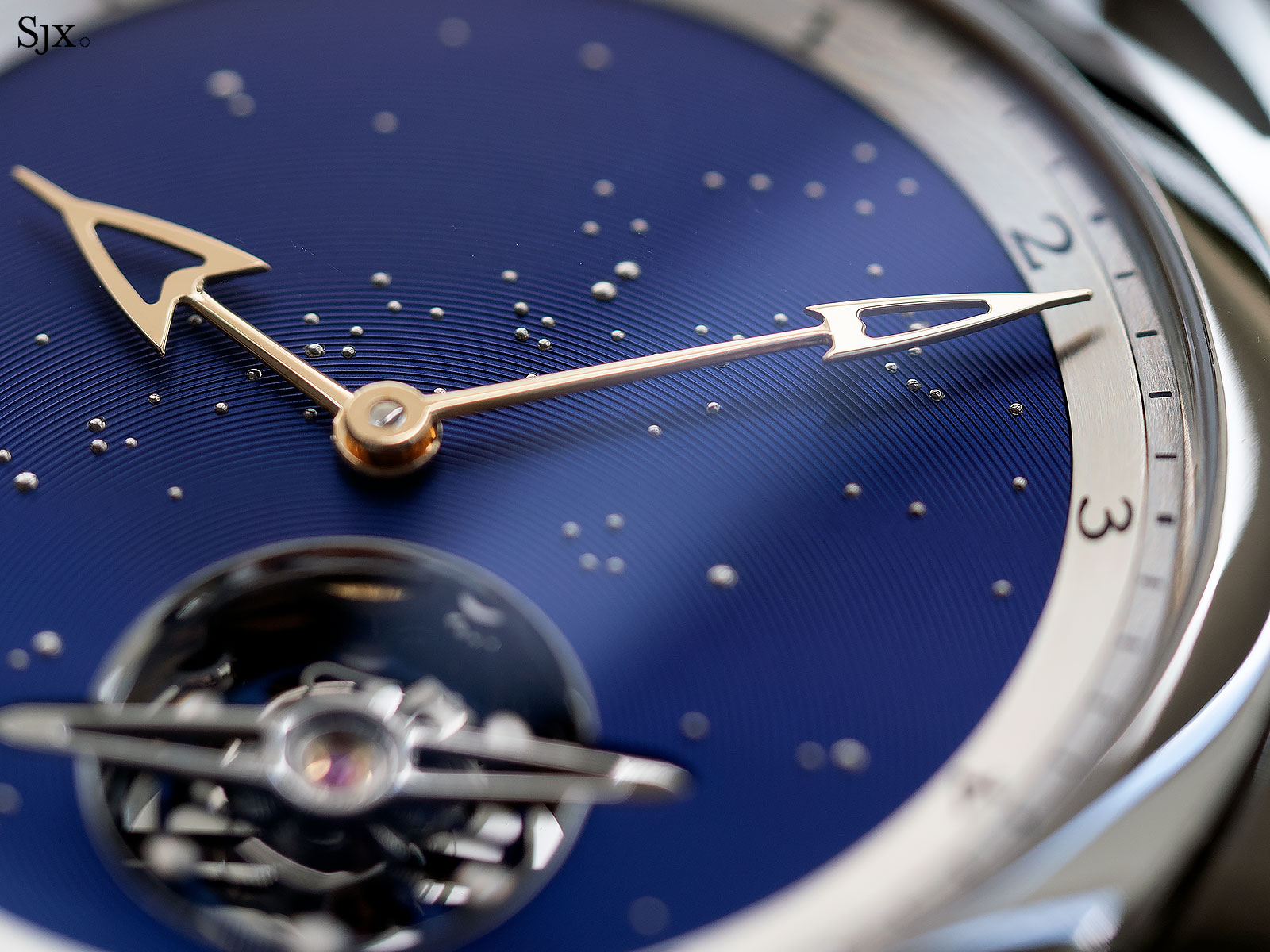 Watchbox, one of the world's largest retailers of pre-owned watches, has just announced that it's taken a majority stake in De Bethune, an independent watchmaker that's recently enjoying a revival in its fortunes.
The deal closed on August 31, according to Patrik Hoffmann, the former chief executive of Ulysse Nardin who's now the head of Watchbox Switzerland. According to Mr Hoffmann, De Bethune now has just four shareholders, down from a dozen or so previously, with Watchbox holding the largest stake.
While Watchbox now has board representation, its investment is largely passive says Mr Hoffmann. Both of De Bethune's key men will remain in their equity stakes as well as management roles: Pierre Jacques as chief executive and cofounder Denis Flageollet as its technical and watchmaking head.
And Mr Hoffmann adds will be no change in terms of De Bethune's products. "Denis sees the brand DNA so clearly," continues Mr Hoffmann, "So it would be a big mistake to change that… [since] few brands have the same clearly-defined DNA."
The road from 2002
As the saying goes, history doesn't repeat itself, but it rhymes. De Bethune was originally cofounded in 2002 by a vintage watch dealer active in the late 20th century, Davide Zanetta, a truly original character who was legendary in his time. Mr Zanetta sold his majority share of the brand in 2017 after many years of losses.
One of the investors who bought into the brand in 2017 was Steven Rostovsky, a pre-owned watch retailer based in California, who retained his stake and is the fourth shareholder after Watchbox and Messrs Flageollet and Jacques.
While De Bethune was on the ropes financially for most of Mr Zanetta's tenure at the company, a recent spike in interest in high-end independent watchmakers like De Bethune has turned around its fortunes. According to Mr Hoffmann, De Bethune has been profitable since the 2017 change in ownership and he expects that to continue. From a historical average of about 150 watches a year, Mr Hoffmann expects De Bethune's output to inch up slightly to 200 watches in 2021.
He adds that the watches De Bethune produces are mainly sold by third-party retailers, which will remain the key channel for the brand in the future. "As long as retailers invest in the brand, they will be allocated [watches]", explains Mr Hoffmann, who adds, "The retail channel is very important and De Bethune will continue to depend on its retailers."
Based in Philadelphia but present internationally – it has outposts in Dubai and Hong Kong – Watchbox is a giant of its industry, with annual revenue of about US$300 million. The company was founded in 2017 as a spin-off of Govberg Jewelers, a traditional authorised retailer of brands like Rolex and Patek Philippe.
In contrast to many of its peers who have long focused on more mainstream names, Watchbox has long been active in selling pre-owned timepieces from independent watchmakers. Notably, Watchbox became a market maker for F.P. Journe starting about five year ago by actively buying and selling the brand's watches.
The Watchbox website currently lists 15 De Bethune watches available, though it widely known that the company has several more in its inventory. Its investment is a logical extension of its commercial focus, and will bode well for the values of pre-owned De Bethune watches in the short to medium term. Mr Hoffmann states that Watchbox will continue to buy and sell pre-owned De Bethune watches, as it always has.
Watchbox has financial heft – the company has raised several hundred million dollars from investors in the last couple of years, starting with US$100 million from private equity outfit CMIA in 2017 – which should put De Bethune on the soundest financial footing since its founding.
And will Watchbox be putting some of those millions to work at another independent watchmaker? Mr Hoffmann is coy about the future, saying, "Let's put it this way, this is the first one and there is nothing else in the works, but it's always good to say never say never."
For more, visit Thewatchbox.com and Debethune.ch.
---
Update September 1, 2021: Incorporating comments from Patrik Hoffmann, Executive Vice President at Watchbox.
Updated September 6, 2022: Included links to Watchbox and De Bethune websites.
Back to top.
---
You may also enjoy these.