The Hour Striker Made Surprisingly Affordable
By Meistersinger with the Bell Hora.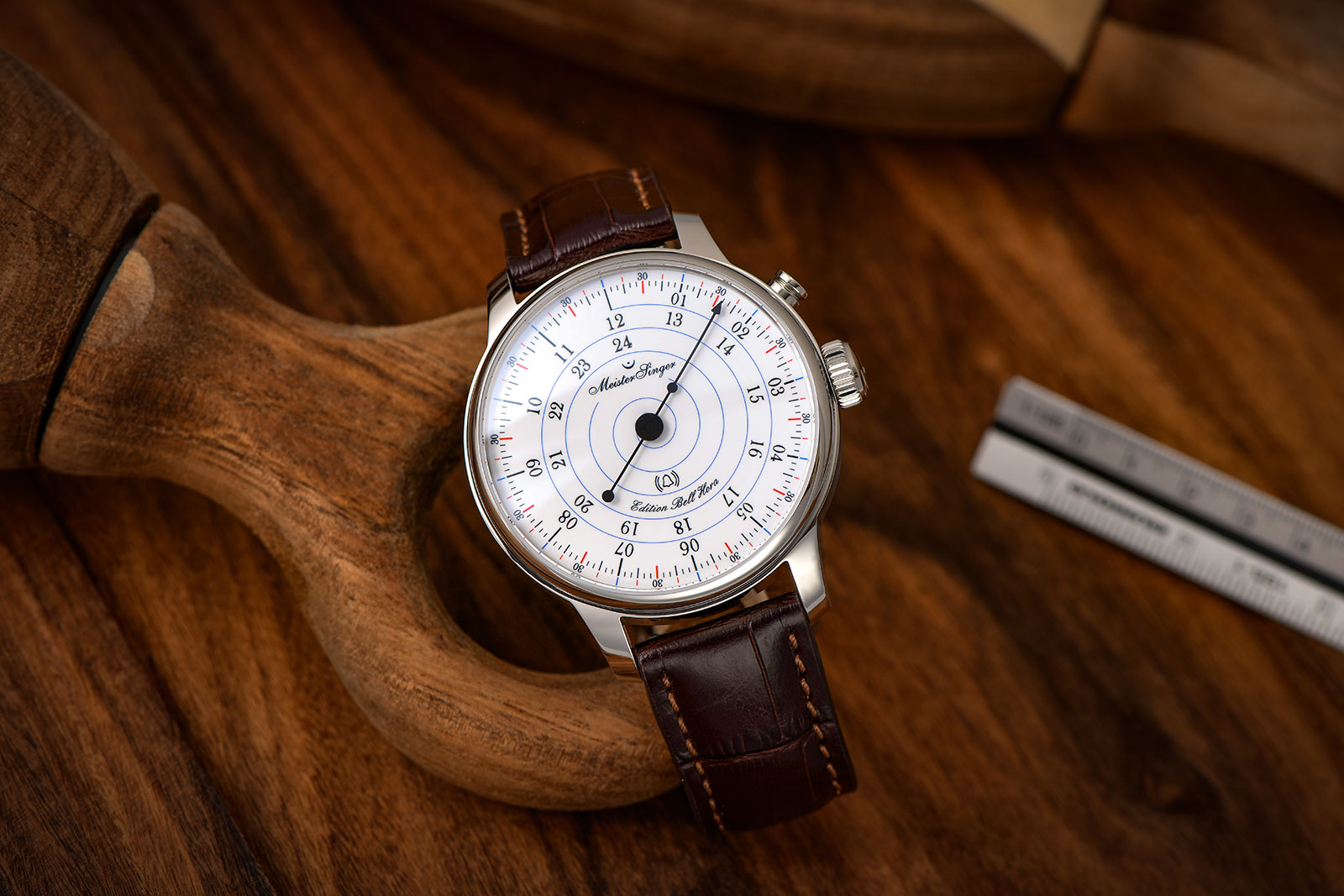 A German brand with a specific and quirky focus, Meistersinger produces watches with only one hand that simultaneous indicates the hours and minutes. Having been founded in 2001, Meistersinger has rolled out a variety of one-handed watches in its two decades, but earlier this year it debuted perhaps the most interesting to date, the hour-striking Edition Bell Hora.
A chiming watch for surprisingly little money, the Bell Hora strikes a single note at the top of every hour. It accomplishes that with a straightforward chiming module on top of a Sellita base movement, explaining its affordable price tag.
First launched earlier this year with a metallic finish dial, the Bell Hora is now given a more classical, white-lacquered dial in a limited edition.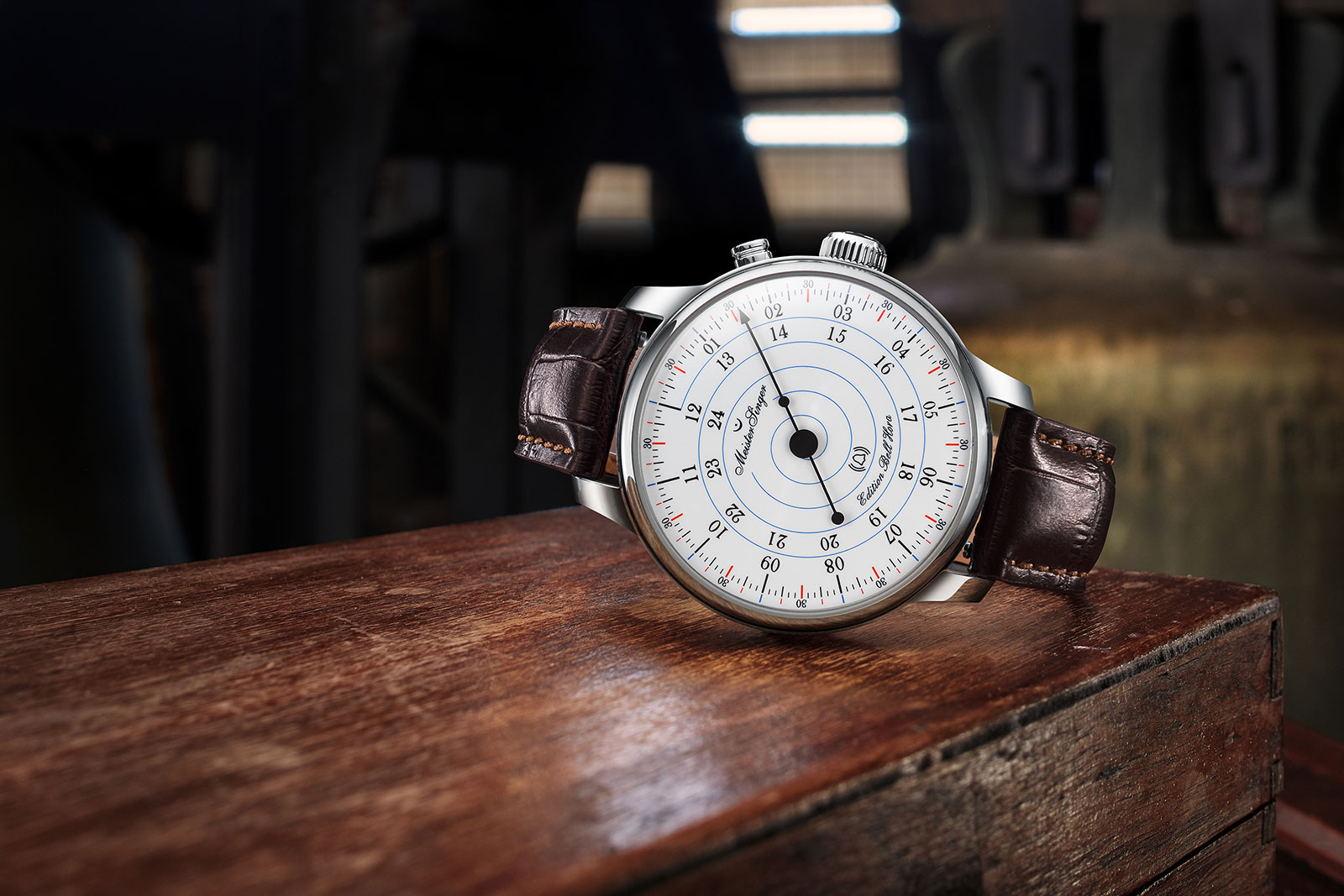 Initial thoughts
Meistersinger by and large only does one product, but in a vast number of iterations. To appreciate any of them, you have to like a single-handed watch, which is a good idea if executed right. In terms of design, Meistersinger's offerings have been a mixed bag.
The new Bell Hora fortunately gets it right. Bringing to mind vintage "multi-scale" chronographs, the white dial has evokes an old-school medical instruments. The watch is, however, quite large at 43 mm, and also thick at 13 mm high.
But the Bell Hora does well where it matters. The base movement is a low-cost Sellita, which isn't fancy but it is an hour striker: a single note is sounded at the top of every hour. For a bit over US$4,000, it's good value for an uncommon complication.
One hand, one chime
As with most of Meistersinger's watches, the dial has a minute track finely graduated in five-minute steps that allows for approximate reading of the time, more or less to the nearest five minutes. Being a 12-hour hand, the single hand makes two revolutions a day, although the dial features a 24-hour scale in a spiral.
Over the course of every hour, a hammer is slowly raised to its highest position, and then released at the top of the hour. It strikes a flat, spiral gong, producing a single, metallic chime. The large steel case has been hollowed out on the inside to increase the volume of the chime.
The pusher at one o'clock is the one-off switch for the hour striker. When turned on, the hour striker chimes at the top of the hour every hour. And the other option disengages the striking mechanism entirely.
The proprietary striking module sits on top of a Sellita SW300, a clone of the ETA 2892.
---
Key facts and price
Meistersinger Edition Bell Hora
Ref. ED-BHO901
Diameter: 43 mm
Height: 13 mm
Material: Stainless steel
Crystal: Sapphire
Water resistance: 50 m
Movement: MS Bell (Sellita SW300 base)
Functions: Hours and minutes on single hand, and hour-striker function
Frequency: 28,800 beats per hour (4 Hz)
Winding: Automatic
Power reserve: 38 hours
Strap: Leather with pin buckle
Limited edition: 100 pieces
Availability: From Meistersinger online and retailers starting September 2021
Price: €3,690
For more, visit Meistersinger.com.
---
Back to top.
---
You may also enjoy these.