Only Watch 2021: Breguet Type XX
Completing the military-civilian pair.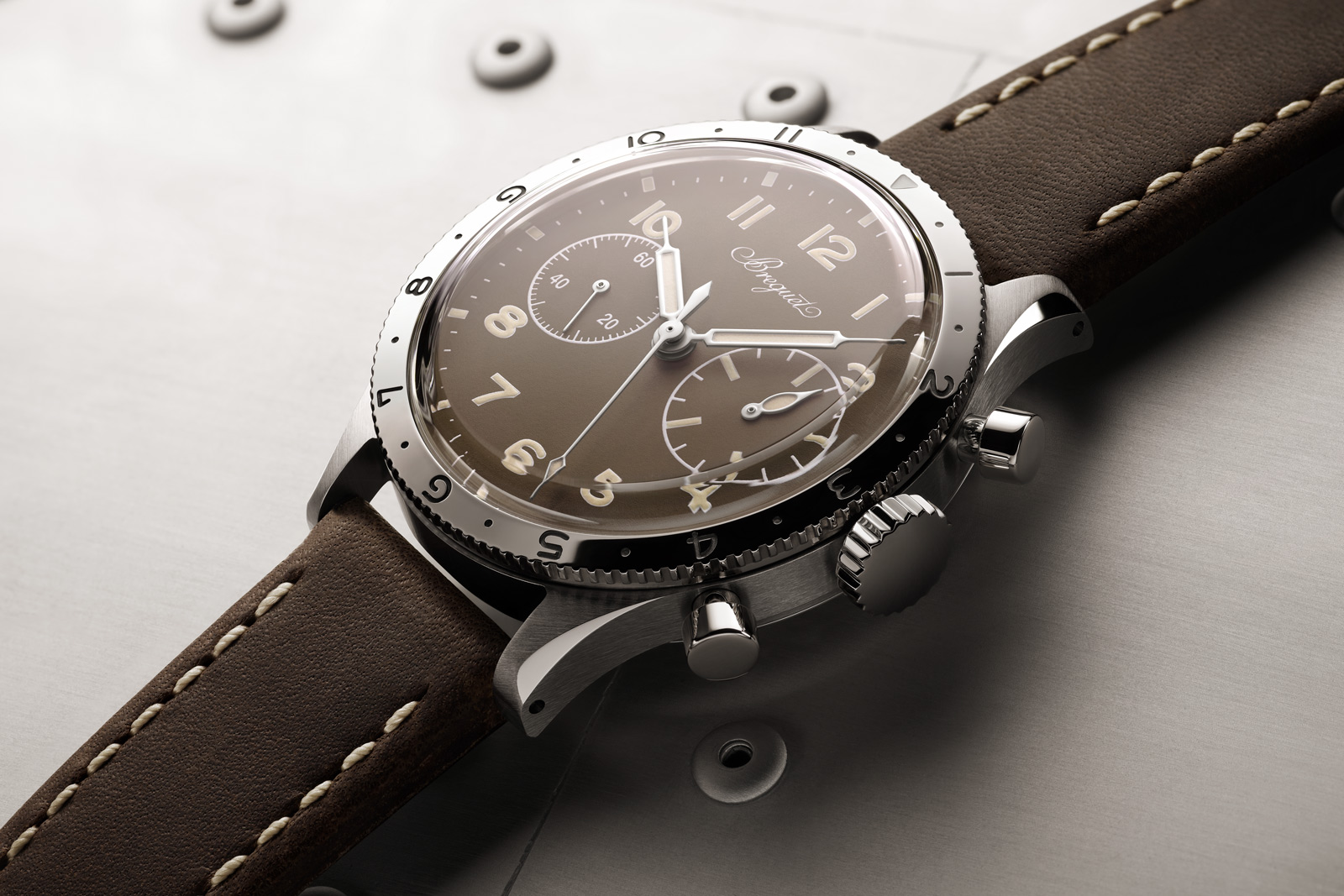 Breguet has an unexpectedly long history in military watches dating back over a century, but its best known military timepieces are undoubtedly the aviator's chronographs made for the mid-century French Air Force and navy. It was one such watch that inspired the Type 20 Only Watch 2019.
For this year's Only Watch auction, Breguet turned pivoted to the civilian-market equivalent with the Type XX Only Watch 2021. Breguet incorporated details not found on the 2019 watch, namely a "Big Eye" register as well as a 12-hour bezel. Together, this and its predecessor form a perfect pair that encapsulate Breguet's 20th century pilot's chronographs.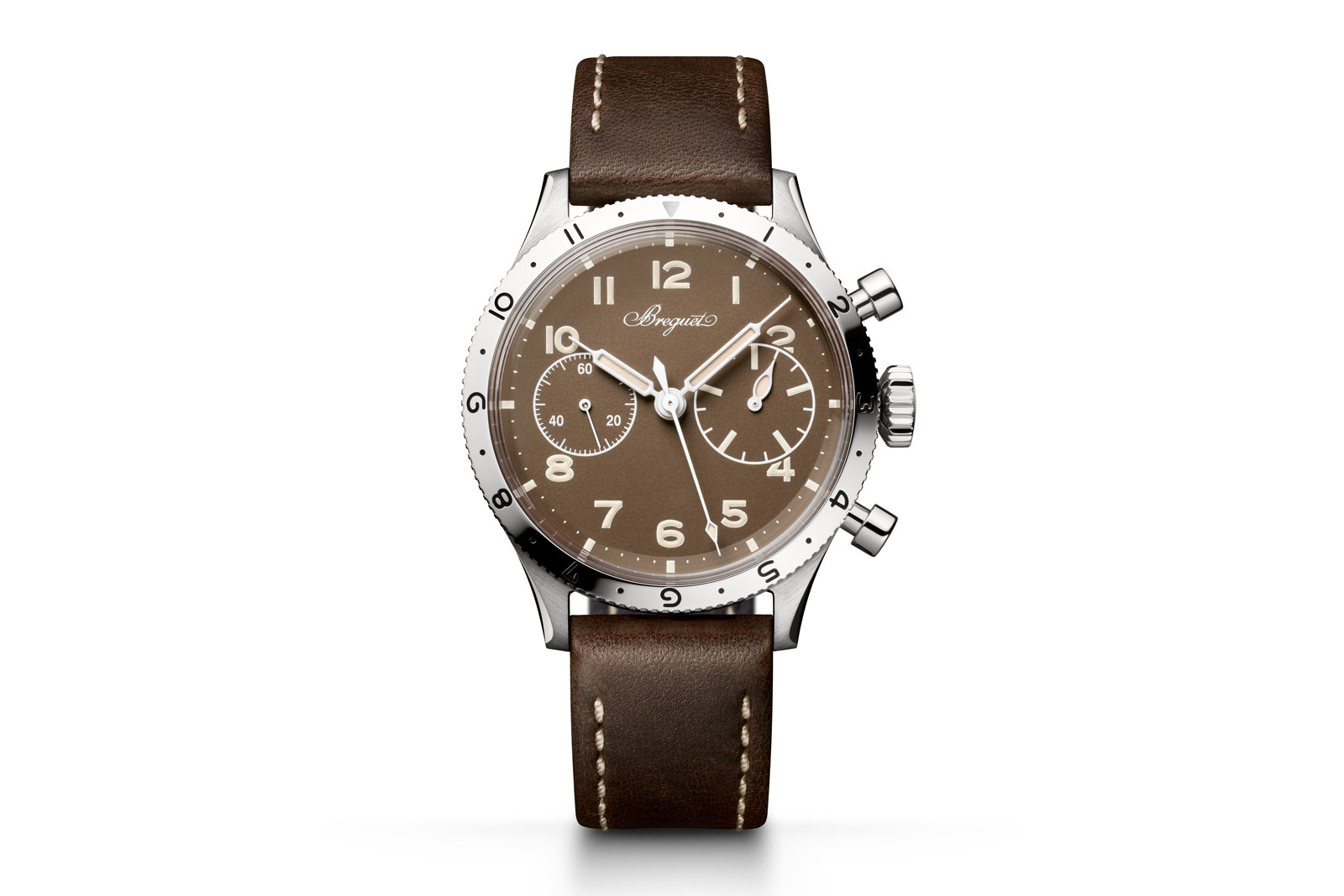 Initial thoughts
The result achieved by the Type 20 at Only Watch 2019 – Breguet has supported the charity since its inauguration in 2005 – makes the motivation behind yet another pilot's watch clear. While the technically-impressive in-line perpetual calendar created for Only Watch 2017 sold for CHF110,000, the Type 20 achieved fetched CHF210,000 – twice as much despite being a steel watch with a simple movement.
The Type XX conveniently sticks to the same formula, making it almost interchangeable with the Type 20 at a distance. Most obvious is the milk-chocolate dial, which evokes the aged "tropical" dials of vintage examples. The rich, even colour allows it to stand on its own as a modern-day take on an old look. It's achieves a nostalgic feel without trying too hard.
But it is in exactly the same shade as the 2019 watch. From the perspective of faithfully remaking historical watches, the shared style of the 2019 and 2021 Only Watch editions make sense. But a consecutive pair of similar but unique watches arguably makes each less special. A lighter dial colour would have better distinguished the two, while still leaving the shared heritage obvious.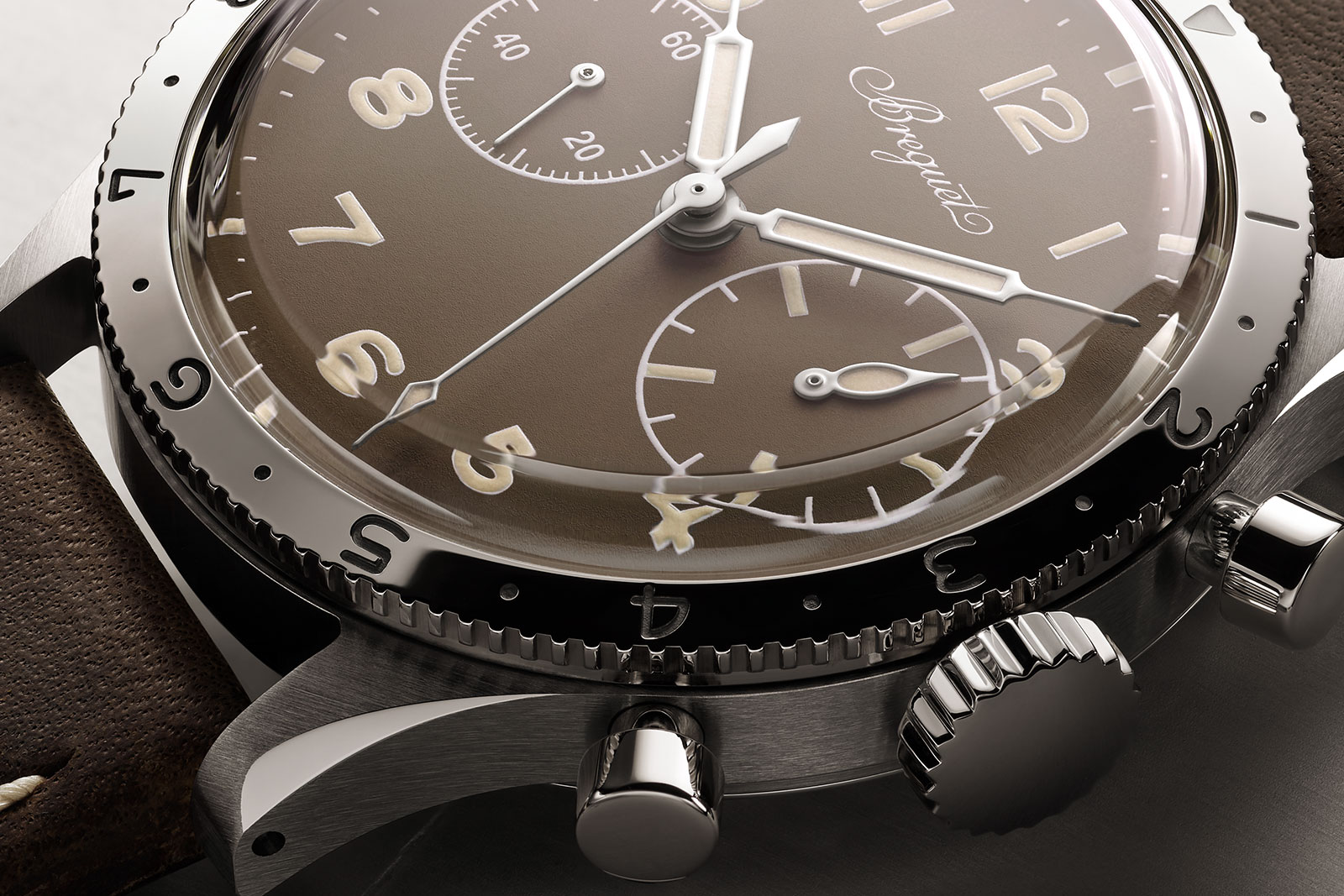 While the Type 20 for Only Watch 2019 has never made it into the catalogue since the original was strictly for the military, the Type XX has a better chance of since it is modelled on a civilian-market watch.
In fact, word has it that Breguet has a new pilot's chronograph in store for 2022, which makes the Type XX a fitting teaser for what's to come.
Civilian model
Like its military equivalent, the Type XX (the letters are "20" in Roman numerals) sold to the public exists in several different formats, with the biggest differences in the bezel and sub-dials.
The Type XX for Only Watch is an amalgamation of several iterations of the vintage original, rather than a like-for-like remake. It incorporates various details absent in the Type 20 of 2019.
Most obvious is the "Big Eye" chronograph that has an enlarged minute register for improved legibility, though the two-minute hashmarks will be confusing to read at a glance.
Also notable is the rotating bezel that's now engraved with a 12-hour scale to allow for recording elapsed times of over 30 minutes.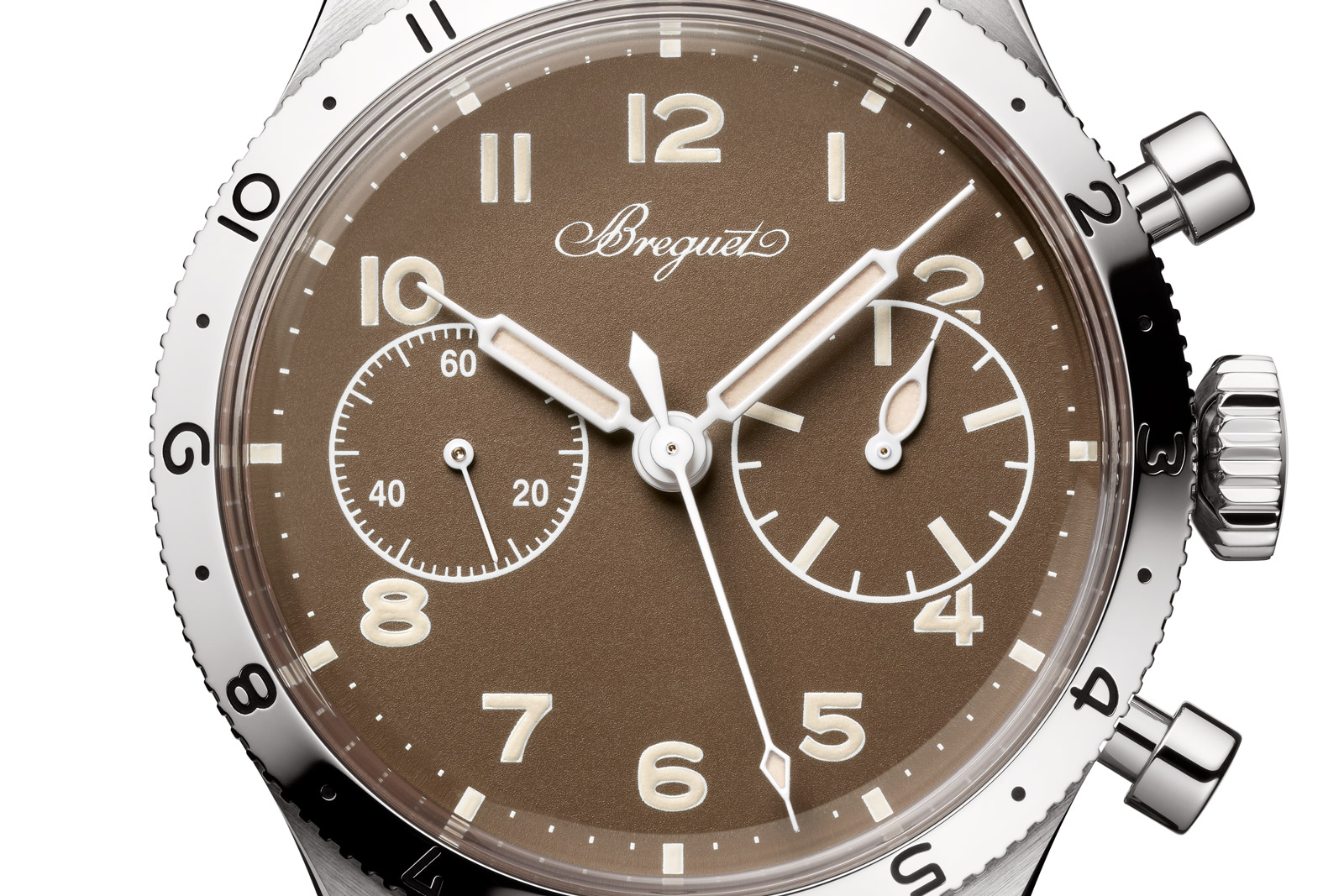 Inside, however, the Type XX is identical to its Only Watch predecessor. It's powered by the same new-old calibre, a Valjoux 235 restored and finished by Breguet.
While not period correct – the vintage Type XX was powered by a Valjoux 222 – the 235 was the successor of the 222 making it a close relation. At the same time, the 235 is functionally superior since it has a flyback function. And it is still a vintage, hand-wind movement, making it more appropriate than remakes with modern movements.
---
Key facts and price
Breguet Type XX Only Watch 2021
Ref. 2065ST/Z5/398
Diameter: 38.3 mm
Height: 13.9 mm
Material: Steel
Crystal: Sapphire
Water resistance: 30 m
Movement: Valjoux 235
Functions: Hours, minutes, seconds, and flyback chronograph
Frequency: 21,600 beats per hour (3 Hz)
Winding: Hand-wind
Power reserve: 45 hours
Strap: Calfskin strap
Limited edition: Piece unique
Availability: To be sold at Only Watch on November 6, 2021
Estimate: CHF35,000-50,000
For more, visit Onlywatch.com.
---
Back to top.
---
You may also enjoy these.