Breguet Debuts the Intriguing, Ingenious Valentine's Day Special
The Reine de Naples Cœur 9825.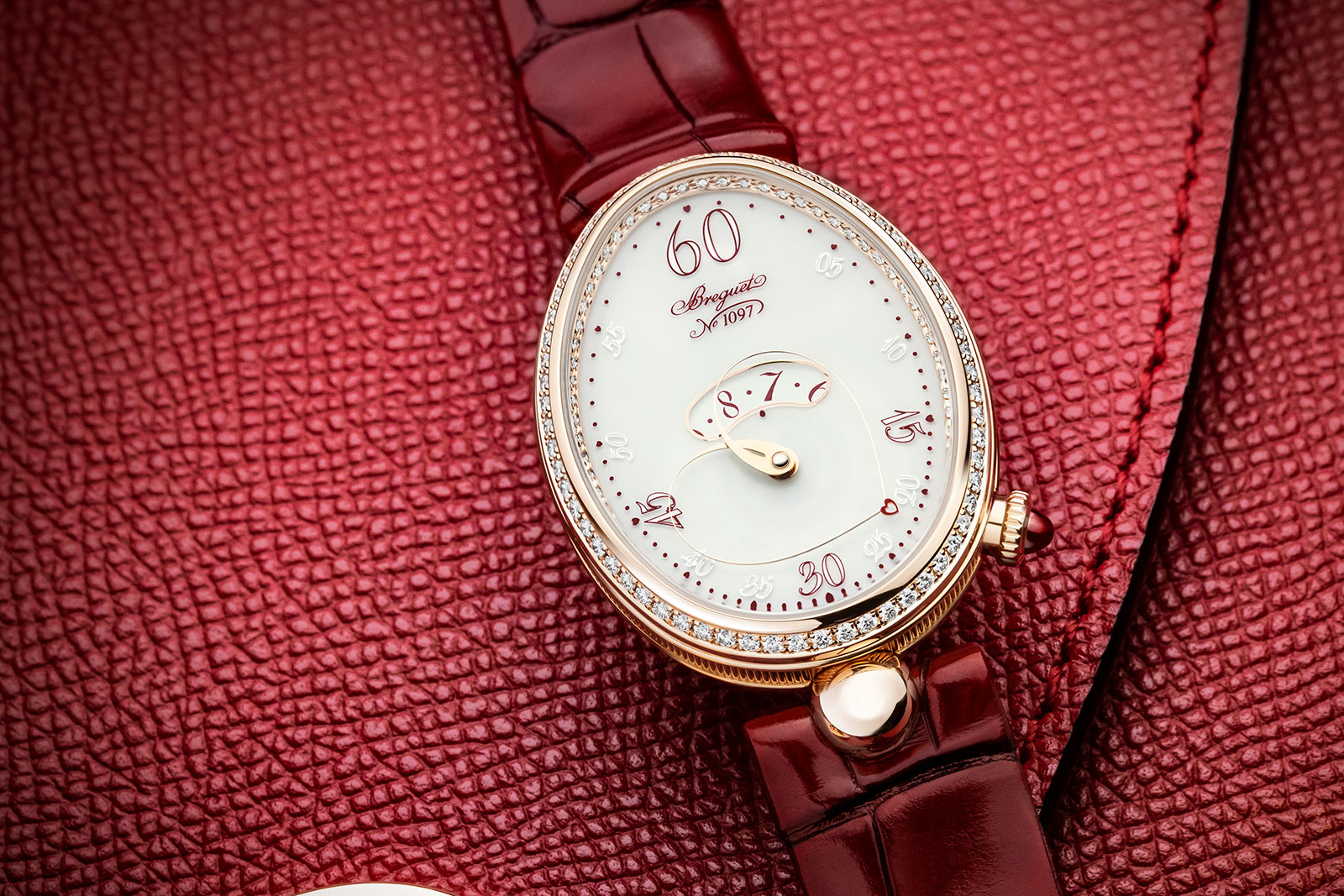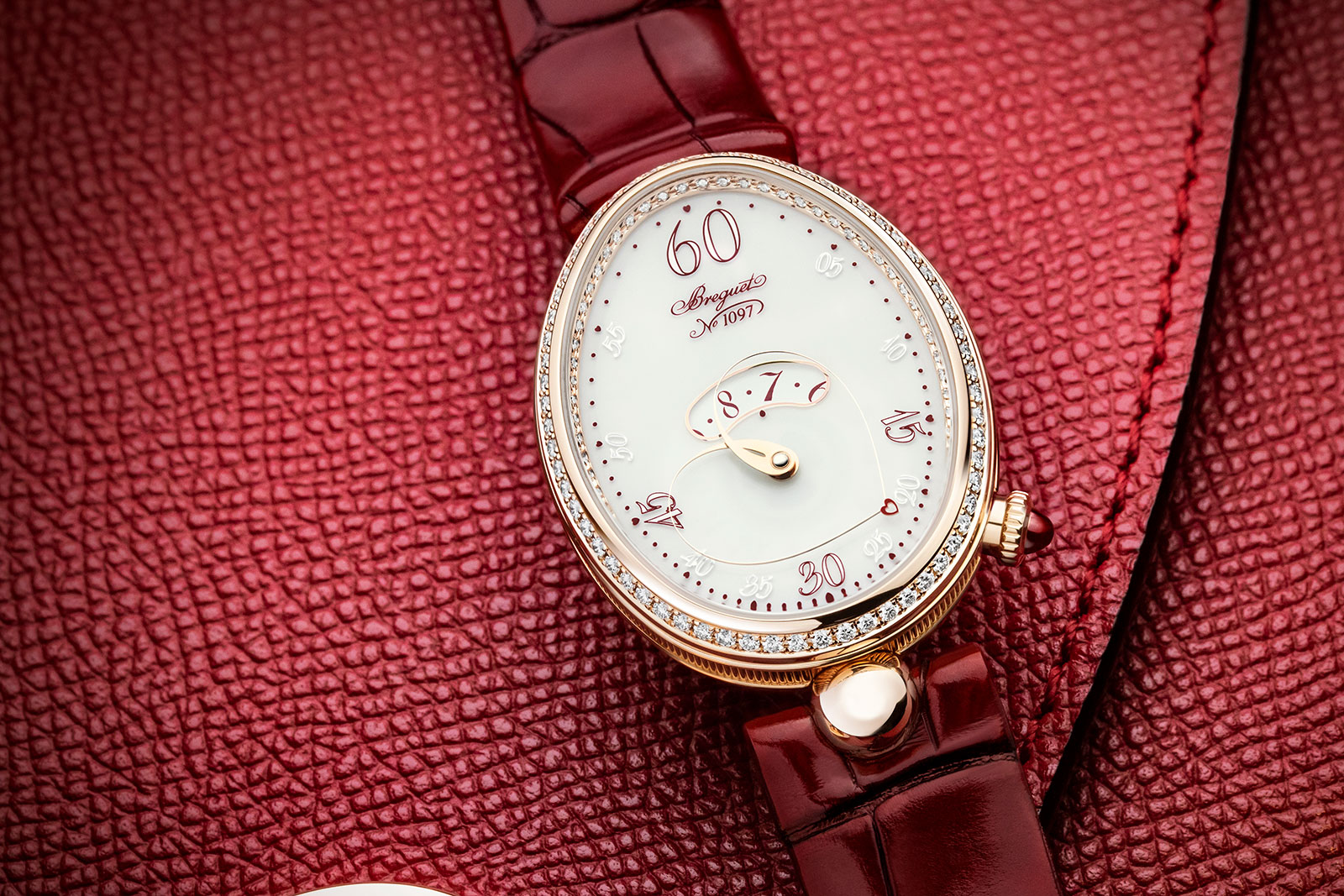 Breguet, as well as its sister brand Blancpain, has made it a habit to introduce a Valentine's Day edition each year. They are typically variations of existing ladies's watches that have been dressed up with extra mother of pearl or diamonds; they are rarely interesting mechanically.
But for Valentine's Day 2021, Breguet has the Reine de Naples Cœur 9825 up its sleeve, and it is a surprisingly interesting watch. Presented in the familiar egg-shaped Reine de Naples case, the Cœur edition (coeur is "heart" in French) is inspired by 18th century "expanding hands" pocket watches.
Initial thoughts
Breguet is capable of many impressive complications – demonstrated by watches like the Classique Tourbillon Extra-Plat Squelette 5395 – but they are rarely quirky. Though inspired by historical pocket watches, the Reine de Naples Cœur is clever and original.
The repeated use of hearts throughout the design feels a bit affected – the five-minute markers are all tiny hearts – but the watch remains graceful, with a subtle complication that isn't immediately apparent. Although no photos of the movement are available yet, the cal. 78A0 inside is almost certainly constructed and decorated to a high level, as all Breguet watches are.
The fact that it's limited to just 28 watches is a bit of a shame, especially considering the reasonable price tag of just over US$46,000.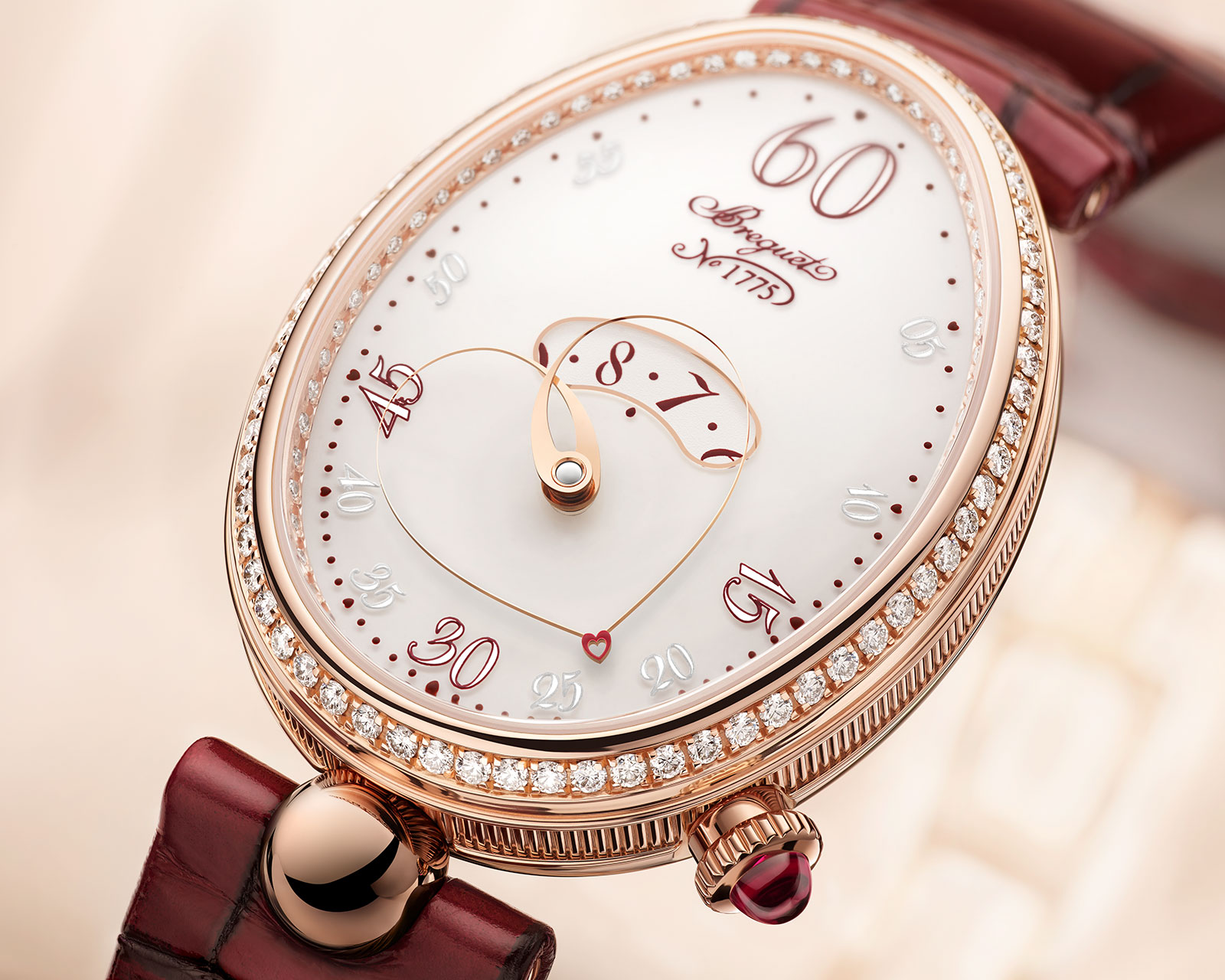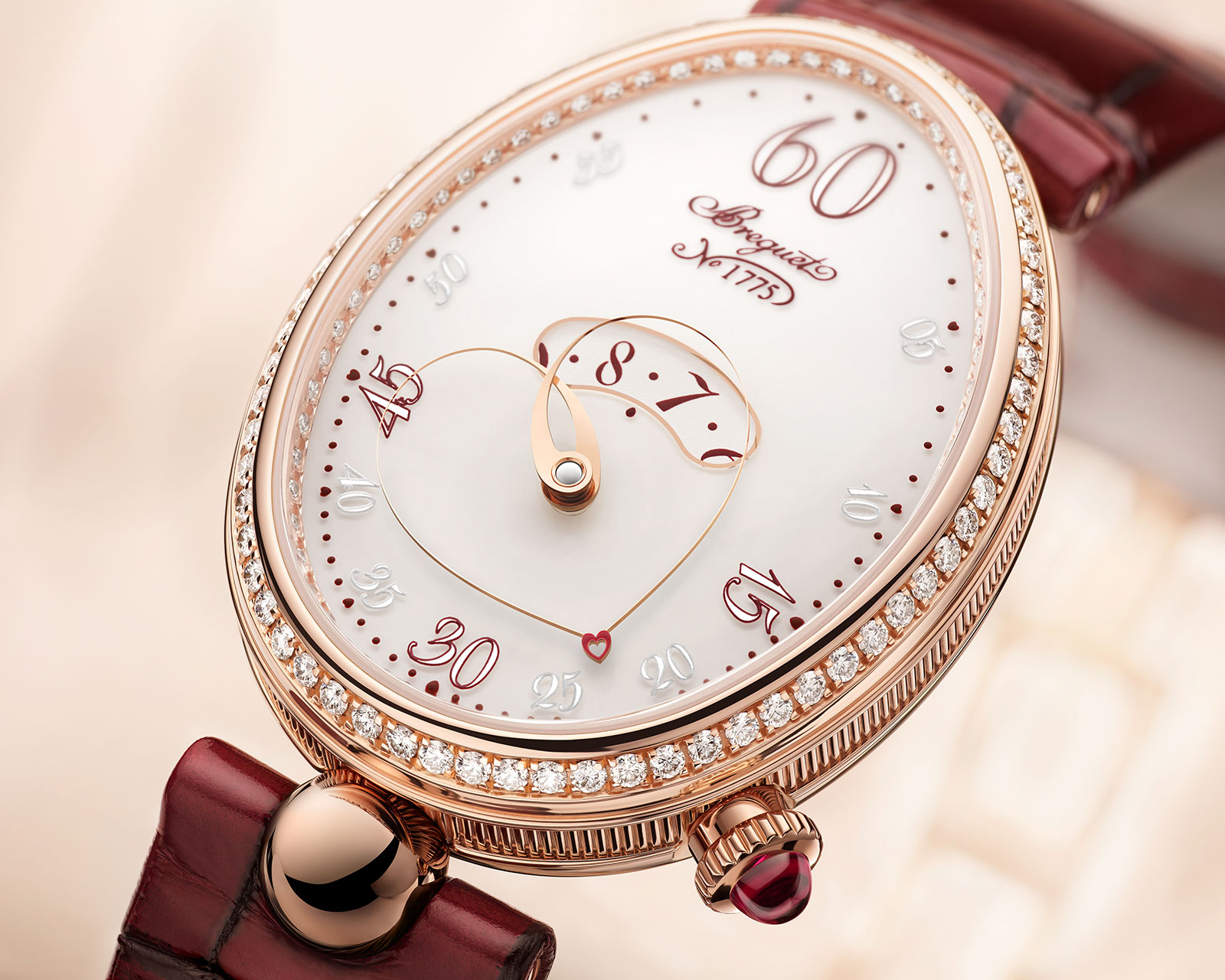 Expanding hands
Pocket watches with "expanding hands" were invented sometime in the early 18th century, featuring heavily decorated oval cases and typically destined for the Chinese market. In the modern day, Parmigiani was the first to replicate the complication, miniaturising it for the Ovale Pantographe.
Breguet has furthered the idea by streamlining the original concept, creating an elegant yet original time display that is perfect for the ovoid case of the Reine de Naples. The hours are indicated on a disc visible through a small window in the middle of the dial, while the minutes are the task of a heart-shaped hand.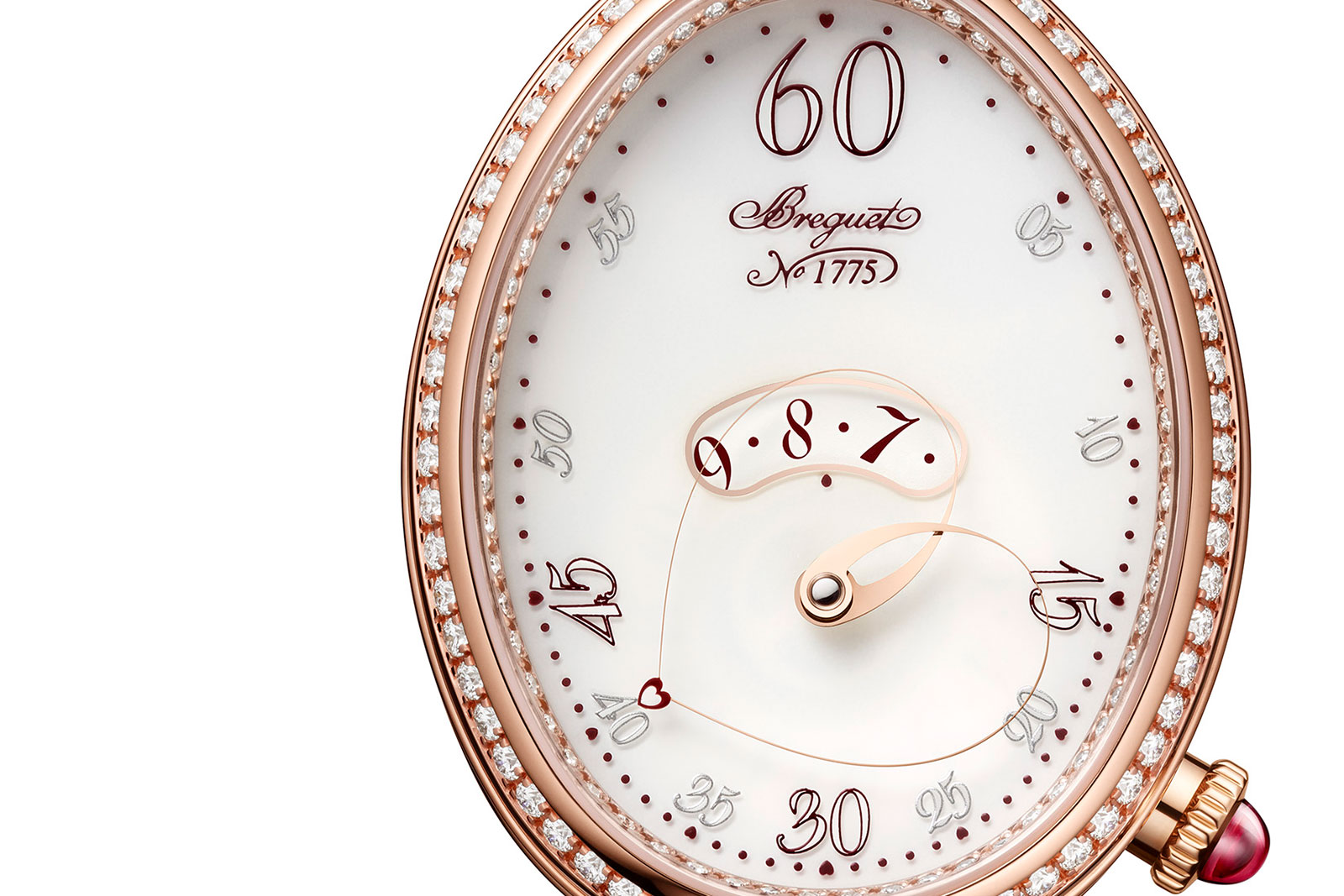 While the 18th century originals as well as Parmigiani's version featured hands with several pivots, the Reine de Naples Cœur has a minute hand joined at just two points. The heart-shaped minute hand is actually two hands, each a mirror images of the other.
Together they form an outline of a heart – with another tiny heart at its tip – that changes in shape as it travels the dial. The heart hand expands as it travels towards 12 o'clock, and contracts as it goes towards six.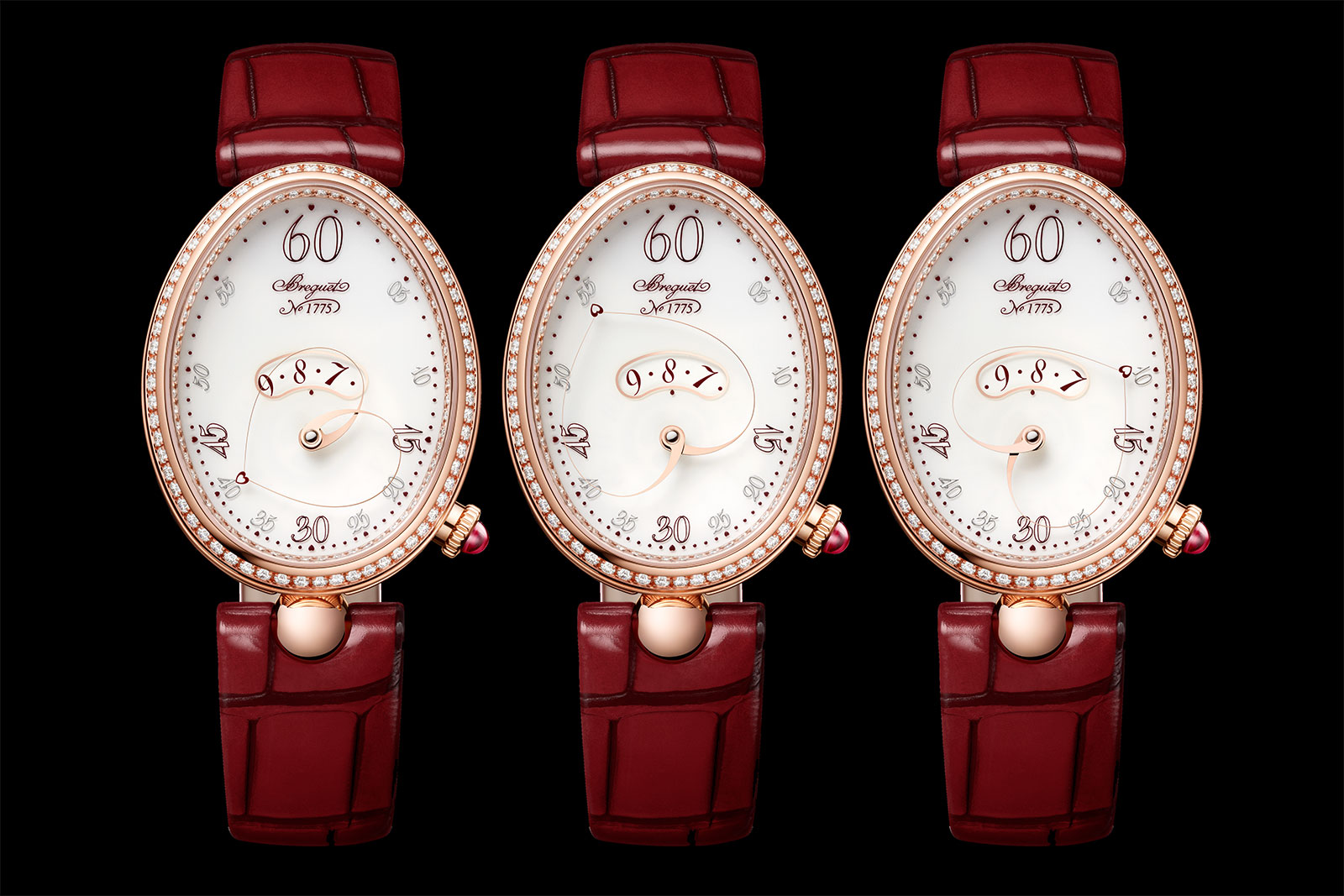 The Reine de Naples Cœur operates on the same principles as its 18th century predecessors: an oval cam under the dial drives each half of the heart at a different rate, allowing the heart hand to vary its shape as it travels. The cam is part of the expanding-hands mechanism – protected by four patents according to Breguet – within the cal. 78A0. It's an automatic movement with a 40-hour power reserve, and like many contemporary Breguet calibres, has its hairspring and escape wheel in silicon.
Like last year's Tradition Dame 7038, the Reine de Naples Cœur by a clutch bag in pebbled red leather with a clasp that echoes the shape of its case.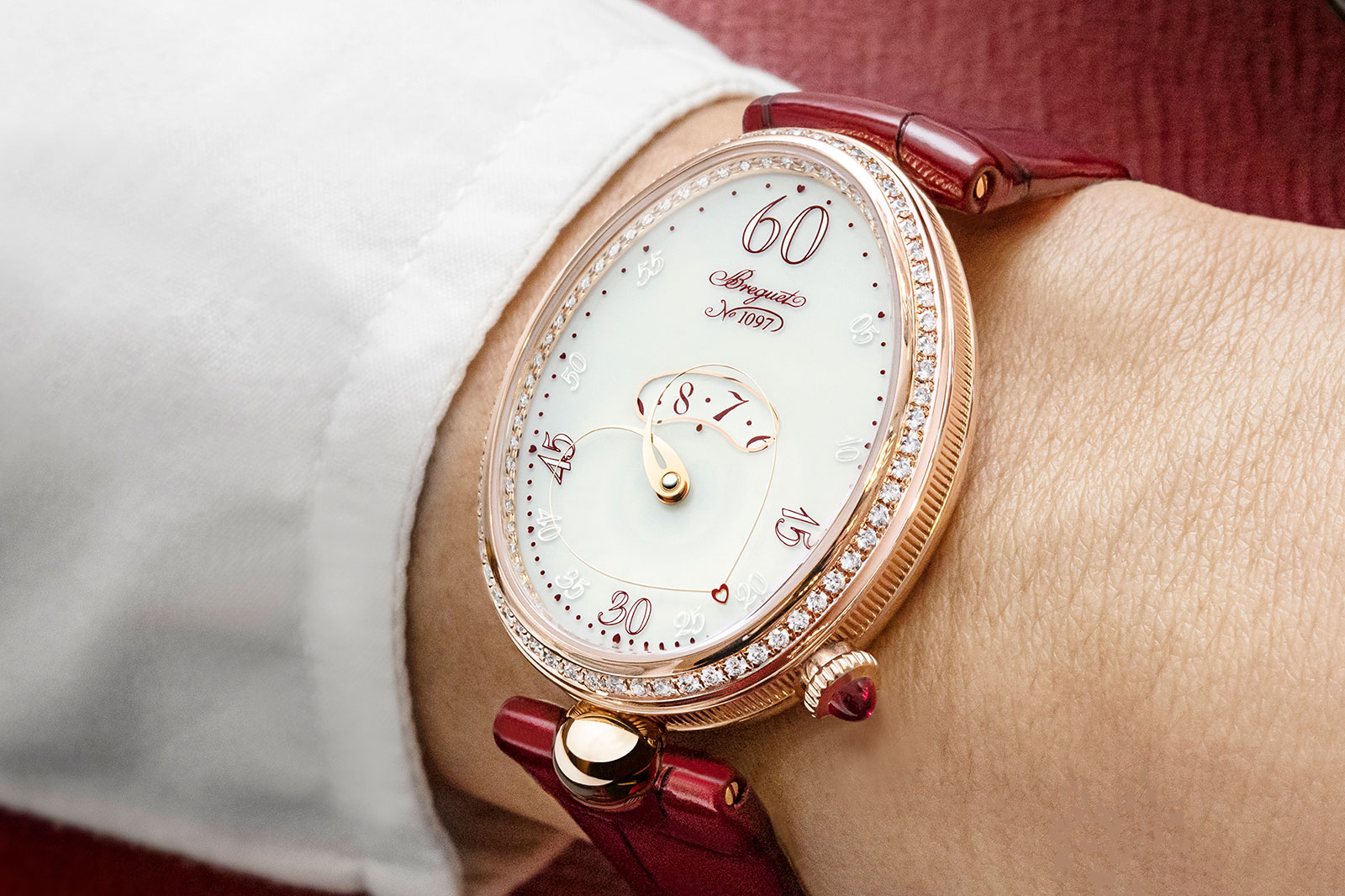 ---
Key facts and price
Breguet Reine de Naples Cœur 9825
Ref. 9825BR/S8/964 D00D
Diameter: 36.5 mm by 28.45 mm
Height: 10.96 mm
Material: 18k rose gold, set with diamonds
Crystal: Sapphire
Water resistance: 30 m
Movement: Cal. 78A0
Functions: Hours in window, and minutes on a heart-shaped hand of changing length
Frequency: 25,200 beats per hour (3.5 Hz)
Winding: Automatic
Power reserve: 40 hours
Strap: Alligator leather with folding clasp set with diamonds
Limited edition: 28 pieces
Availability: Only at Breguet boutiques
Price: US$46,100; or 66,200 Singapore dollars
For more information, visit Breguet.com.
---
Back to top.
---
You may also enjoy these.