Events: Zenith "A Star Through Time" Exhibition in Singapore
For the El Primero's 50th birthday.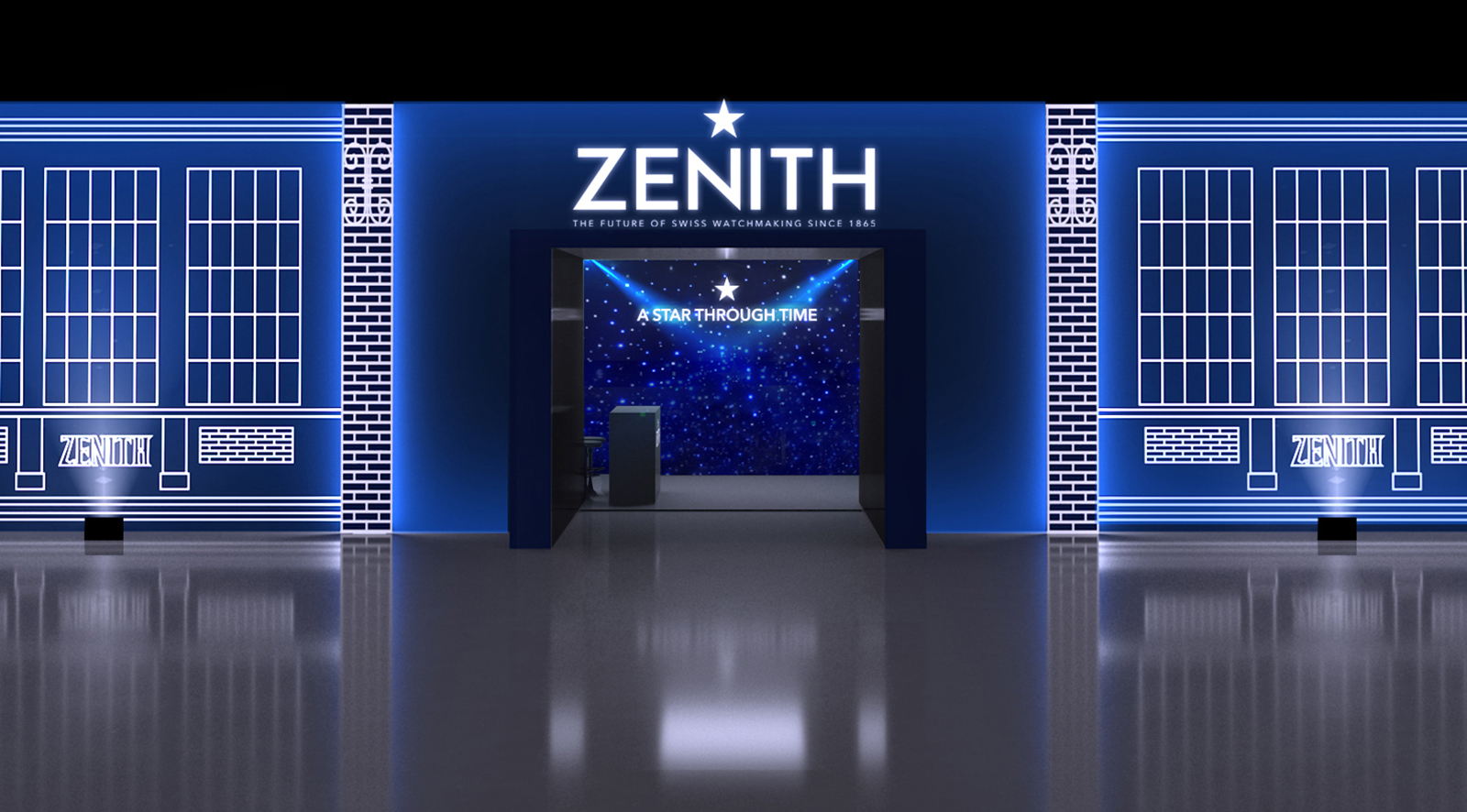 Created to celebrate the 50th anniversary of the automatic chronograph movement that's synonymous with Zenith, A Star Through Time embarks on world tour that starts in August, with the first stop being Singapore. Happening during the exhibition is a panel discussion that includes our founder, Su Jiaxian, as well as several watchmaking classes – details on how to attend are at the bottom.
The exhibition
The key attraction of A Star Through Time is an interactive, virtual tour of Zenith's manufacture in Le Locle. It's modelled on Le Monde Étoilé de Zenith, a collaboration between the watchmaker and Neuchâtel's local tourism authority. Conceived to boost knowledge of watchmaking in the area, the project created a interactive, 360° experience that allows guests to go behind-the-scenes at the manufacture.
Walking through the exhibition is akin to a stroll through a scaled down version of the Le Locle manufacture, including a virtual visit to the famous attic where, during the Quartz Crisis, watchmaker Charles Vermot hid the tools and plans to produce the El Primero, keeping them out of the hands of American managers who wanted to eliminate production of mechanical watches.
The 400m2 exhibition also traces the evolution of the El Primero, illustrated by significant El Primero-powered watches, including the landmark early examples like the A386 in steel and G381 in 18k gold. Though dedicated to the El Primero, arguably the first ever self-winding chronograph when it was unveiled in 1969, the exhibition is also a journey through Zenith's history, from its multitude of prizes at observatory time trials to its early aviator's watches.
And the exhibition naturally also showcases Zenith's modern day timepieces, including the year's commemorative timepieces: 50 Years of El Primero Anniversary set, El Primero A386 Revival trio, and El Primero A384 Revival.
And you're invited
Our founder, Su Jiaxian, will be part of a panel discussion, Technology in Watchmaking, with chief executive of Zenith, Julien Tornare and watch collector Cheng Shing Chow. It takes place on August 30 at 6.30pm. To register, please RSVP via email.
Zenith will also be hosting watchmaking clinics on the August 31 and September 1. Email Zenith Singapore to register.
A Star Through Time
August 28-September 1
Open daily 11am-9pm
Admission is free
Ngee Ann City Civic Plaza
391 Orchard Road
Singapore
---
Back to top.
---