The Ideal Watch Size According to the Well-Dressed
Surveyed by The Armoury's Mark Cho.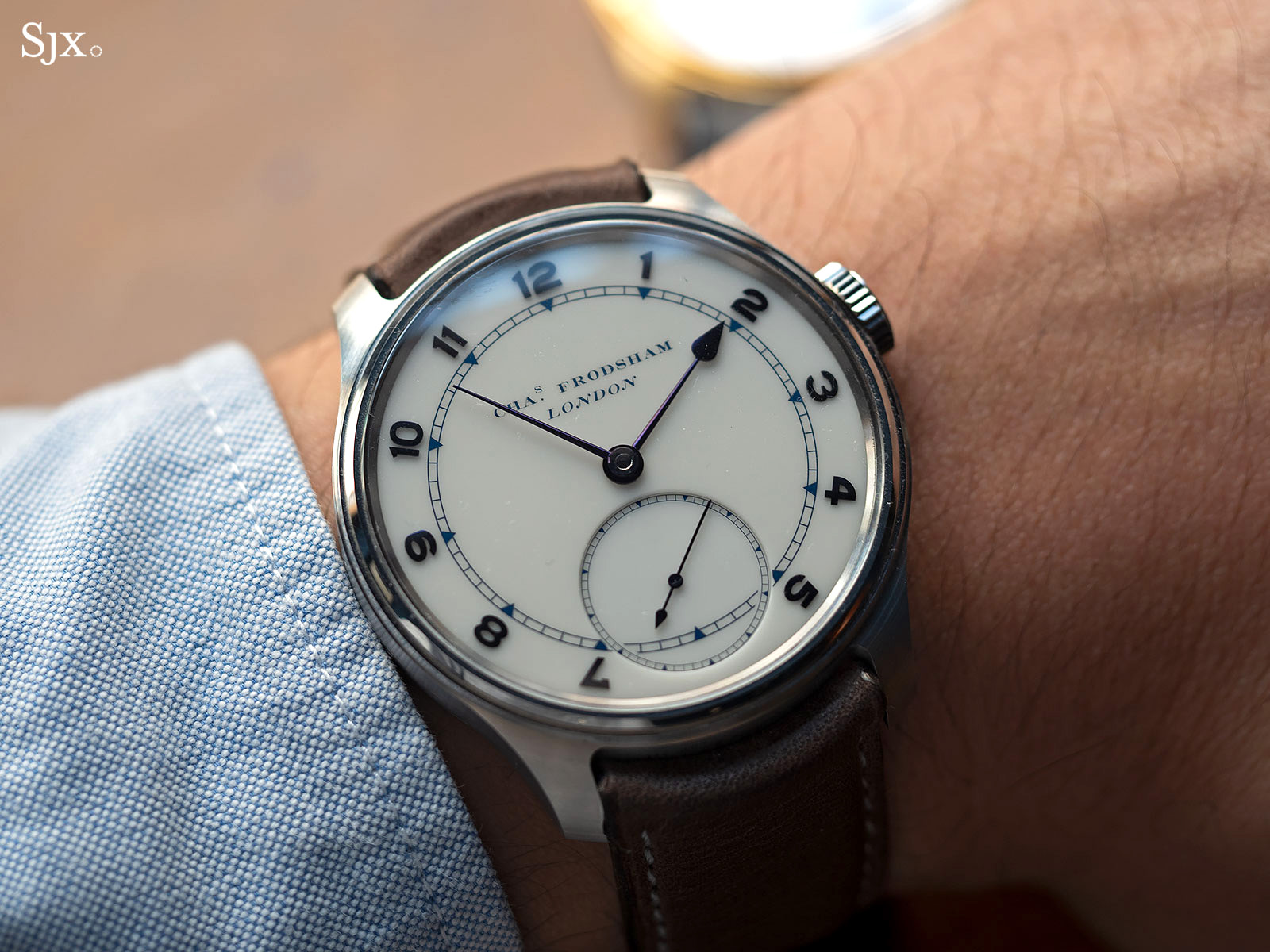 Best known for cofounding menswear retailer The Armoury as well as owning English tie-maker Drake's, Mark Cho also happens to be a watch aficionado.
Last month, Mr Cho decided to discover the "ideal watch size" by surveying his clients, as well as the followers of watch blogs like ourselves and Hodinkee. The goal was to "find out if there were any clear preferences for the size of a watch".
He put together a 15-question survey that received a total of 924 responses. The results make for interesting reading, keeping in mind the target audience for the survey, like Mr Cho himself, was likely to be more sartorially inclined than the average watch buyer.
Often underestimated
The opening question of the survey was a general question about wrist circumference. Just over half the respondents chose small, 42% reported average, and 7% large. The results naturally point towards a tendency to underestimate wrist size, since "average" should be, well, average.
The tendency to underreport was borne out by the second question, which asked for an exact wrist measurement.
The measurements formed a normal bell curve, as would be expected, pointing towards a disparity between the actual versus perceived wrist size.
The ideal

The second section of the survey examined preferences, starting with the ideal watch diameter for the "primary watch". That was followed by the ideal size for a "secondary watch" – the less frequently worn watch, perhaps a sports watch for weekends.
For primary watches, the average diameter was 37.77mm, but grew larger for secondary watches to 39.28mm. In fact, the ideal secondary watch size is 1.5mm larger than that for the primary watch, a substantial increase.
That implies, quite logically, that a sports or casual watch can be bigger. And given that a primary watch is likely worn to work, a discreetly sized timepiece makes sense.
Other findings
Respondents were also asked to choose their three favourite watch brands. The results of this question are the most obvious indication that those surveyed are far from the average watch buyer.
The ranking skewed towards formal and classical watches, topped by Rolex, Patek Philippe, and surprisingly, A. Lange & Söhne, while Jaeger-LeCoultre, Grand Seiko and F.P. Journe placed within the top 10.
The results contrast with more widely surveyed rankings of top brands, which typically favour larger, mass market brands like Rolex, Omega, TAG Heuer and Breitling.
You can find the full breakdown of the survey results here.
---
Back to top.
---
You may also enjoy these.