Obituary: Karl Lagerfeld and His All-Black Royal Oak "A" Series [Updated]
Custom coated in matte black.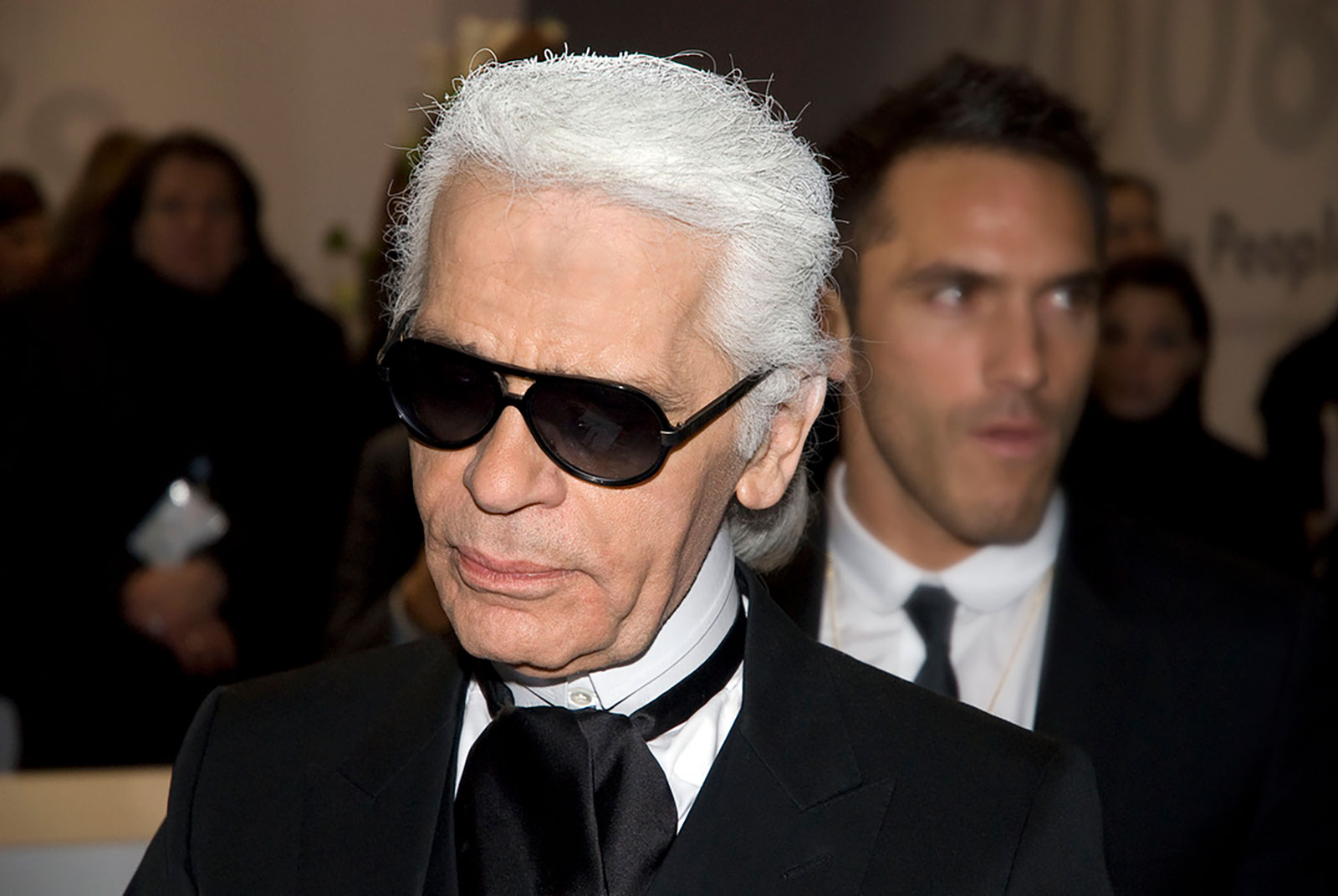 Legendary designer Karl Lagerfeld has just passed away at age 85 after a multi-decade, prolific career. While he was best known for his stints at Chanel and Fendi, Lagerfeld was also the owner of a famous wristwatch – the Audemars Piguet Royal Oak "Jumbo" with a custom, matte black finish.
Almost uniformly clad in black and white, with sunglasses, high-collar Hilditch & Key shirts, fingerless gloves and white hair tied into a ponytail, Lagerfeld was hard to imagine with any other watch than an all-black Royal Oak.
Having worn the watch since the 1970s – and still wearing it in the 2007 documentary Lagerfeld Confidential – Lagerfeld reputedly owned several examples of the Royal Oak "Jumbo" with an aftermarket matte black coating on the case and bracelet. A handful of examples have surfaced on the secondary market over the years, though none accompanied by documentation proving Lagerfeld ownership.
Lagerfeld's fondness for the Royal Oak was known at Audemars Piguet – a senior member of management at the watch brand has a framed thank you note from Lagerfeld hanging in his office.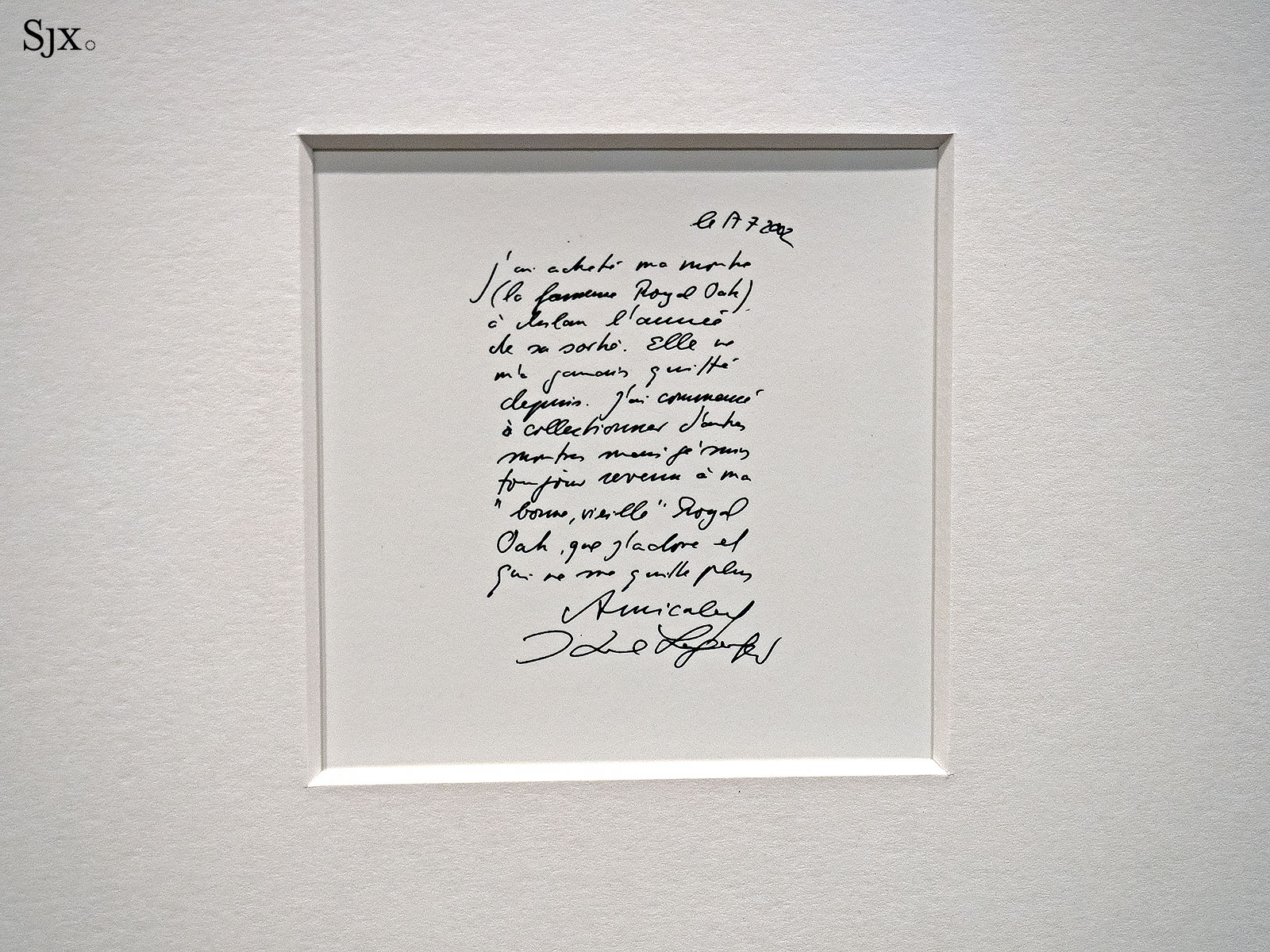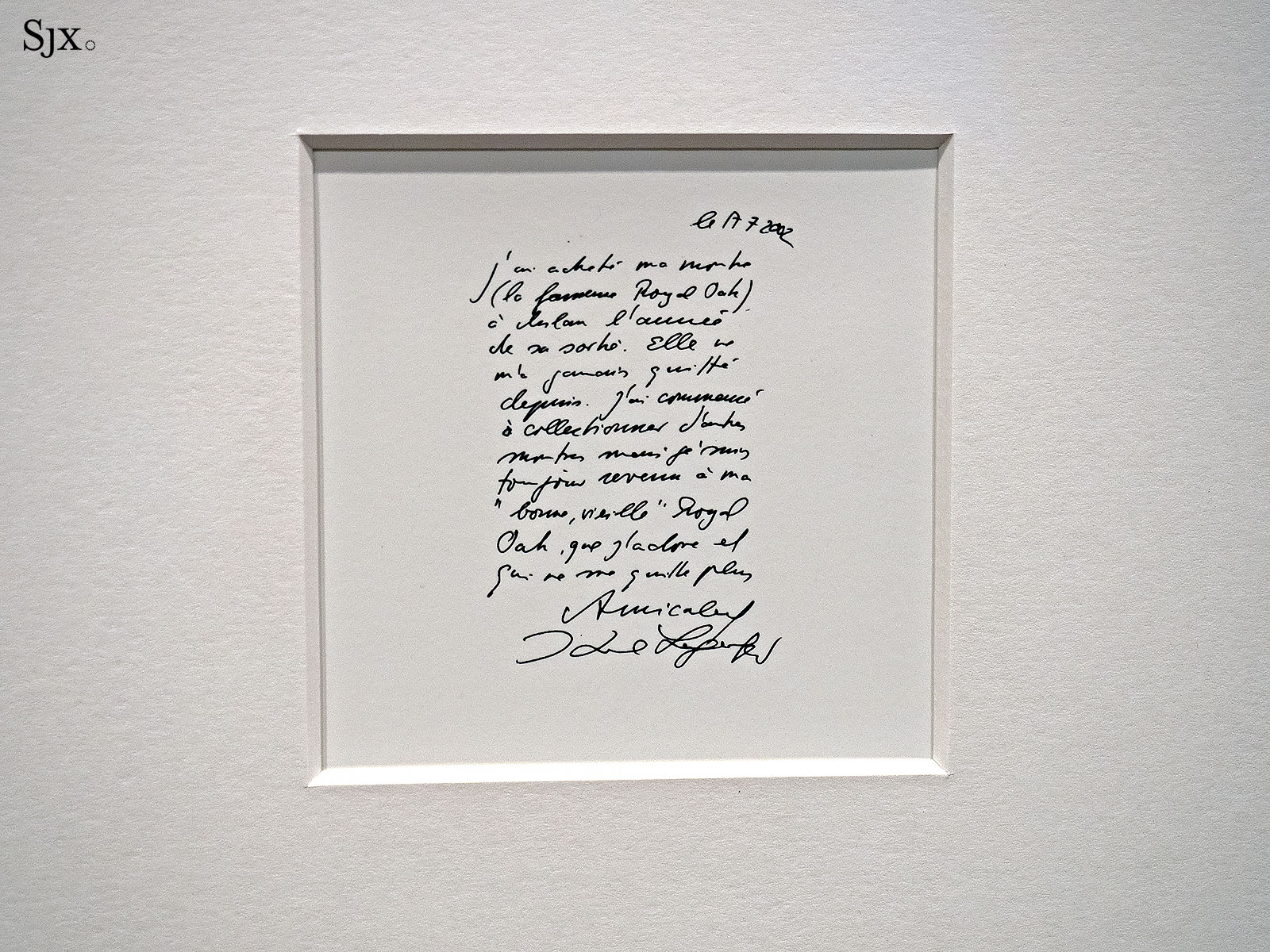 Lagerfeld penned the note in 2002, after getting back his all-black Royal Oak from a factory service, which was done via the Audemars Piguet retailer in Milan. The hand-written missive reads:
17/7/2002
I bought the famous Royal Oak the year of its launch. She has never left my wrist since. I have started to collect other watches but I've always come back to my good old Royal Oak that I adore and that never leaves me anymore.
Amicably,
Karl Lagerfeld
The designer was known as a voracious collector, and if the late designer's estate is sold (as Yves Saint-Laurent's was for almost €400m), then the Lagerfeld Royal Oak might just come onto the market.
More on the all-black Royal Oak can be found in this Watchprosite post from 2014, and a detailed obituary can be found on vogue.com.
---
Update February 20, 2019: Included a copy of the 2002 note from Lagerfeld to Audemars Piguet.
Back to top.
---
You may also enjoy these.

Hammered yellow gold and a mirrored dial.

The glistening standout, now proportioned for men.

For its 40th anniversary the iconic octagonal wristwatch is dressed up with a hammered finish taken from Florentine jewellery.