Omega Reintroduces the Calibre 321 Chronograph Movement
Found in the Speedmaster that went to the Moon.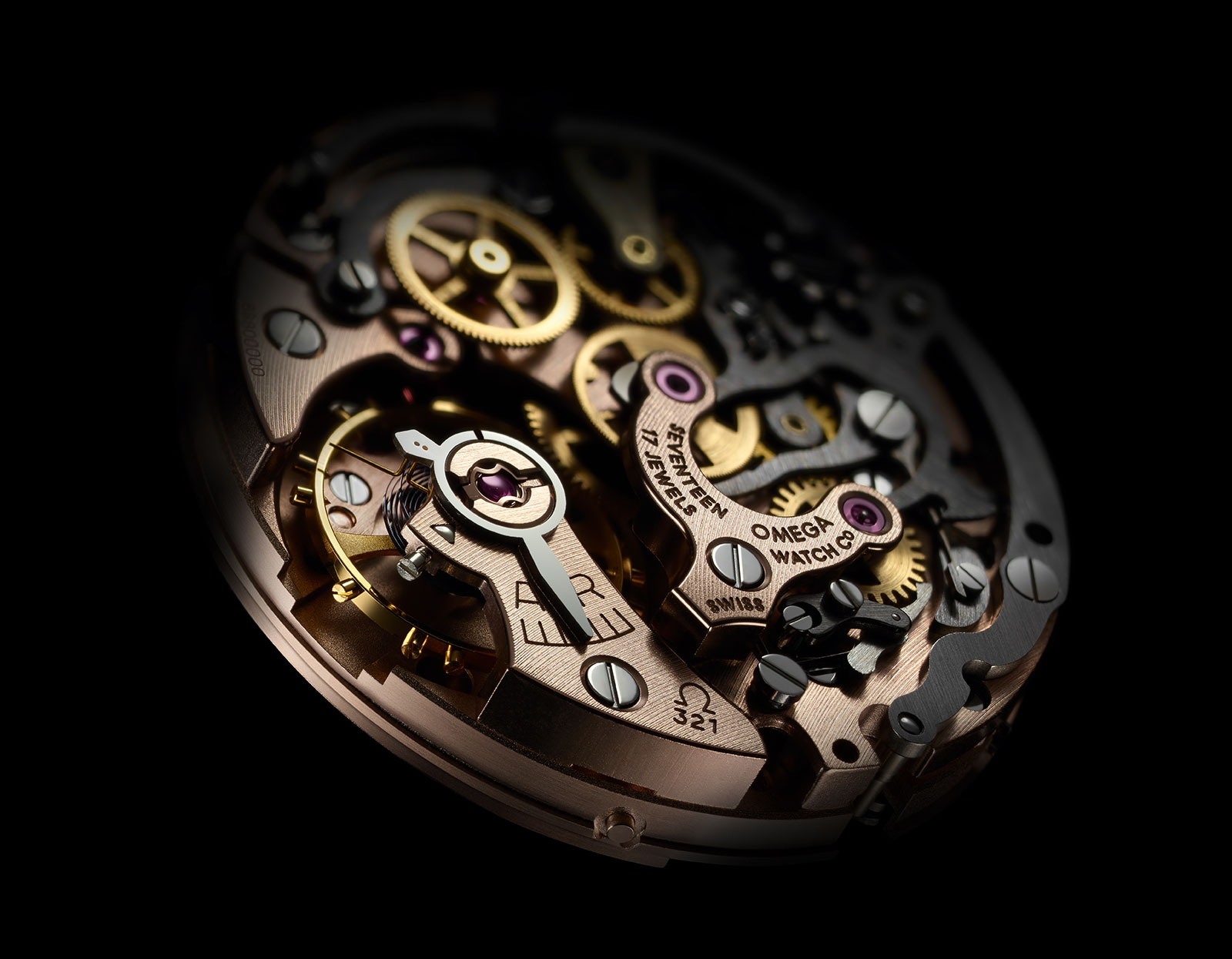 The rumours are indeed true. The cal. 321 is back in production (probably for a Speedmaster remake).
Produced from the mid 1940s to 1968, the Lemania CH27 movement is best known as the Omega cal. 321, the hand-wound chronograph famous for being found in the Speedmaster that went to the Moon. Omega has just announced the cal. 321 has been revived, and will be made once again at Omega's recently opened factory in Bienne.
The modern day cal. 321, pictured above, will be produced at a workshop specially set up for the movement, with a single watchmaker being responsible for each calibre, as well as the finished watch the movement goes into.
According to Omega, the revival of the cal. 321 was a two year project that relied on "tomography, original drawings of the Lemania CH27, and reverse engineering an original 2nd generation Calibre 321", according to Omega. Specifically, Omega x-rayed the movement inside the Speedmaster ref. 105.003 worn by astronaut Gene Cernan on the Apollo 17 mission for an accurate recreation of its structure.
It is perhaps no surprise that this comes just six months after Omega unveiled the 18"'CHRO chronograph, an 18-piece limited edition powered by vintage movements that had been thorough restored and remade.
It's worth noting that although the original cal. 321 (and by extension the Lemania CH27 base) is related to the later Lemania cal. 2310 that was found in watches by the likes of Patek Philippe, Vacheron Constantin and Breguet, the cal. 321 and cal. 2310 are not identical. An Omega spokesperson stated categorically: "Nothing has been taken from the Calibre 2310. Of course, a few components, such as the column wheel, pins and screws, are similar [in geometry], simply because the base (CH27) is similar."
Left unsaid in the announcement is the purpose of the revived cal. 321. But given that 2019 is the 50th anniversary of the Moon landing, it is an easy guess.
In the cal. 321 announcement Omega specifically mentions the Speedmaster ref. 105.003 "Ed White" and also the Speedmaster ref. 105.012. And rumours have been circulating that the 50th anniversary watches will include two vintage Speedmaster remakes. Stayed tuned for more.
---
Addition January 29, 2019: Included quote from Omega spokesperson stating the recreated cal. 321 is not based on the Lemania 2310.
Back to top.
---
You may also enjoy these.