SIHH 2019: Parmigiani Toric Capitole Wandering Hours Minute Repeater
And a solid gold, hand-engraved dial.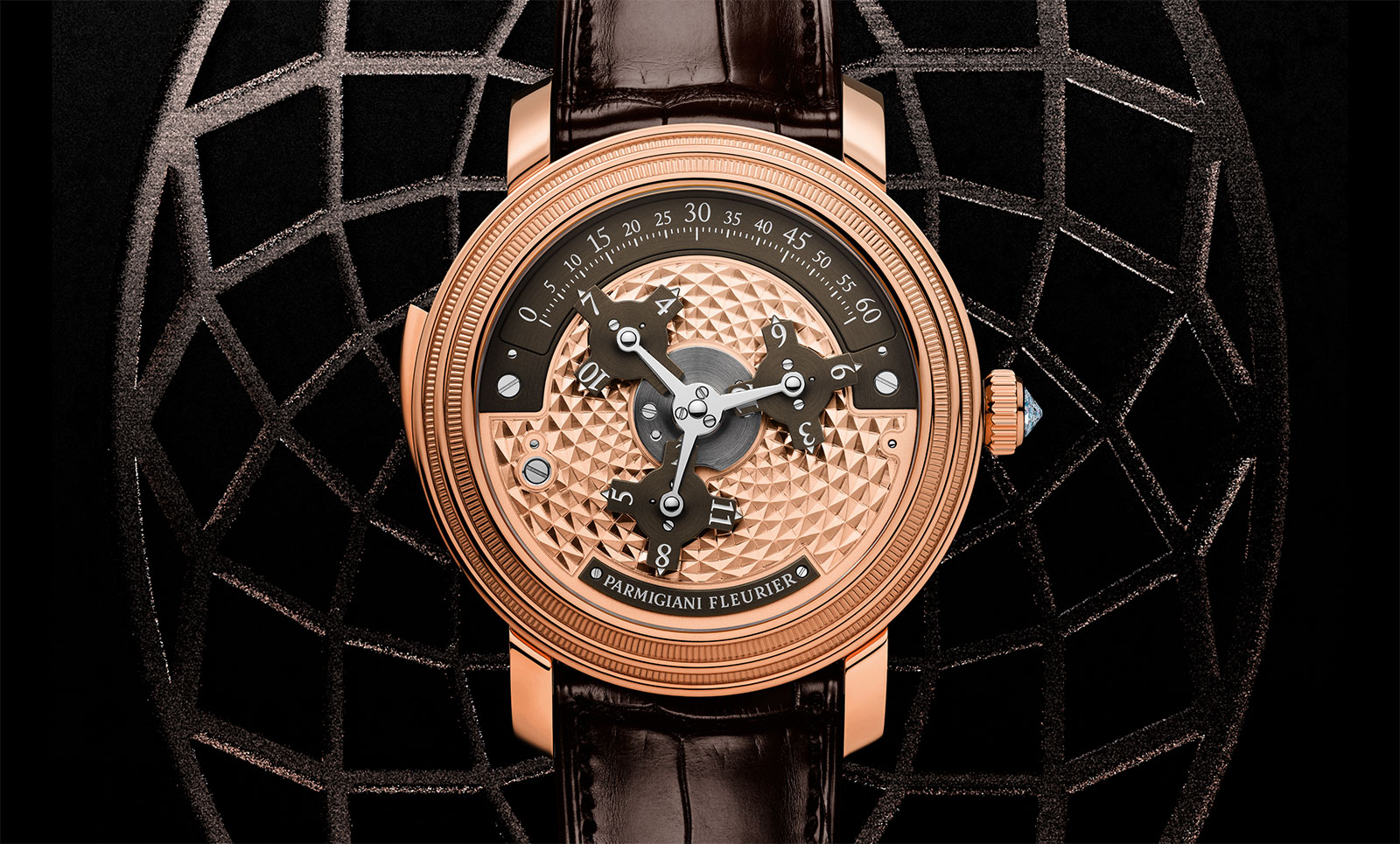 Every year Parmigiani unveils a one of a kind minute repeater with an intricately decorated dial; at SIHH 2019 it'll go a step further with the Toric Capitole, which also features a wandering hours time display.
Best known for being in watches like the Audemars Piguet Star Wheel and Urwerk UR-103, the wandering hours mechanism is actually an old one. Also known as a "sector time indicator", the display on the Topic Capitole is inspired by an early 19th century pocket watch made by Perrin Freres that is now in the extensive timepiece collection of the Edouard and Maurice Sandoz Foundation, part of the charitable entity that owns Parmigiani.
While the movement inside the Toric Capitole has been used in previous years in other watches, here it has the wandering hours mechanism on show for the first time, instead of being hidden underneath the dial. Time is indicated by a three-armed platform, with each arm carrying a satellite that shows the hours, while the minutes are on a track that spans the top half of the dial. And as is typical for such a mechanism, each satellite relies on a Maltese cross to rotate.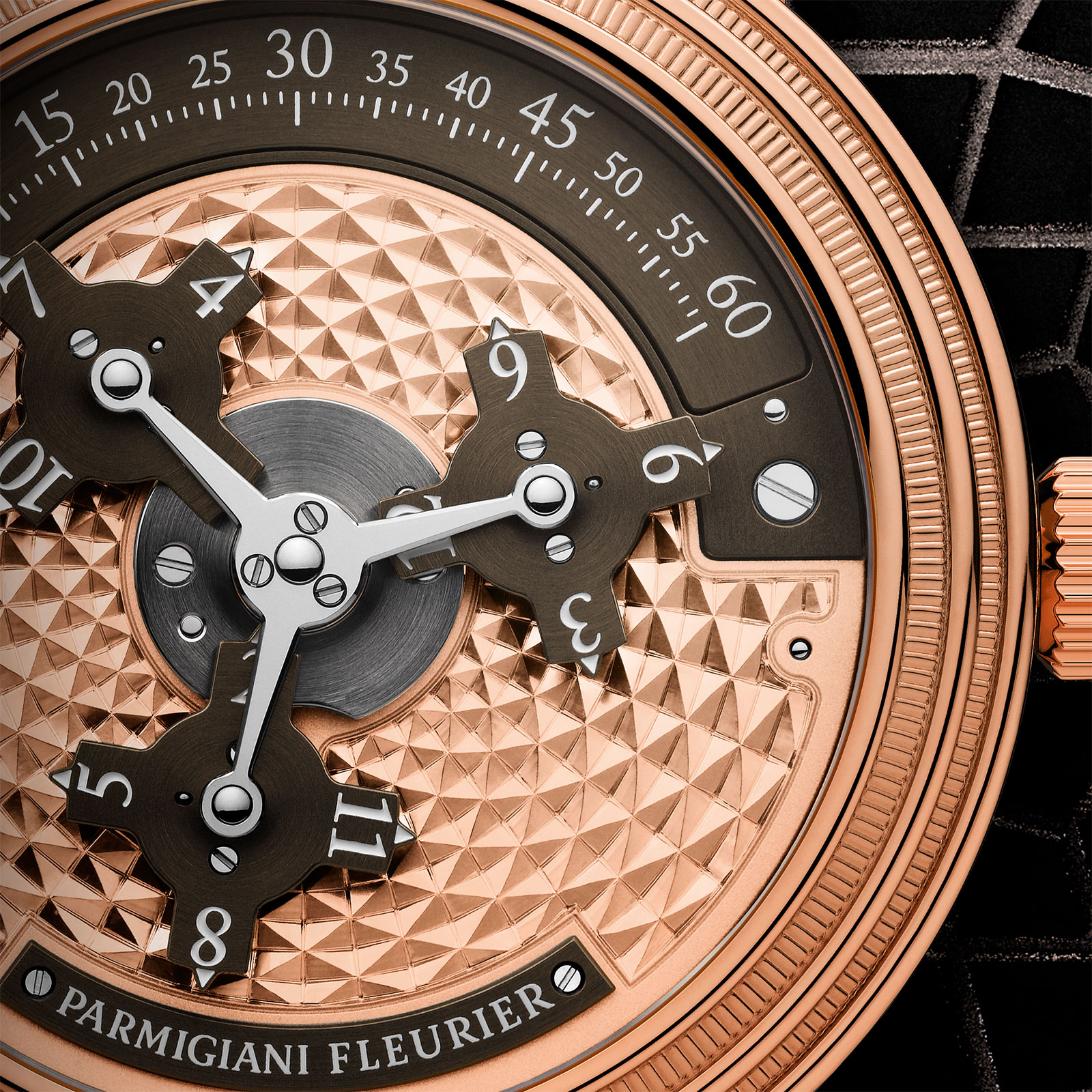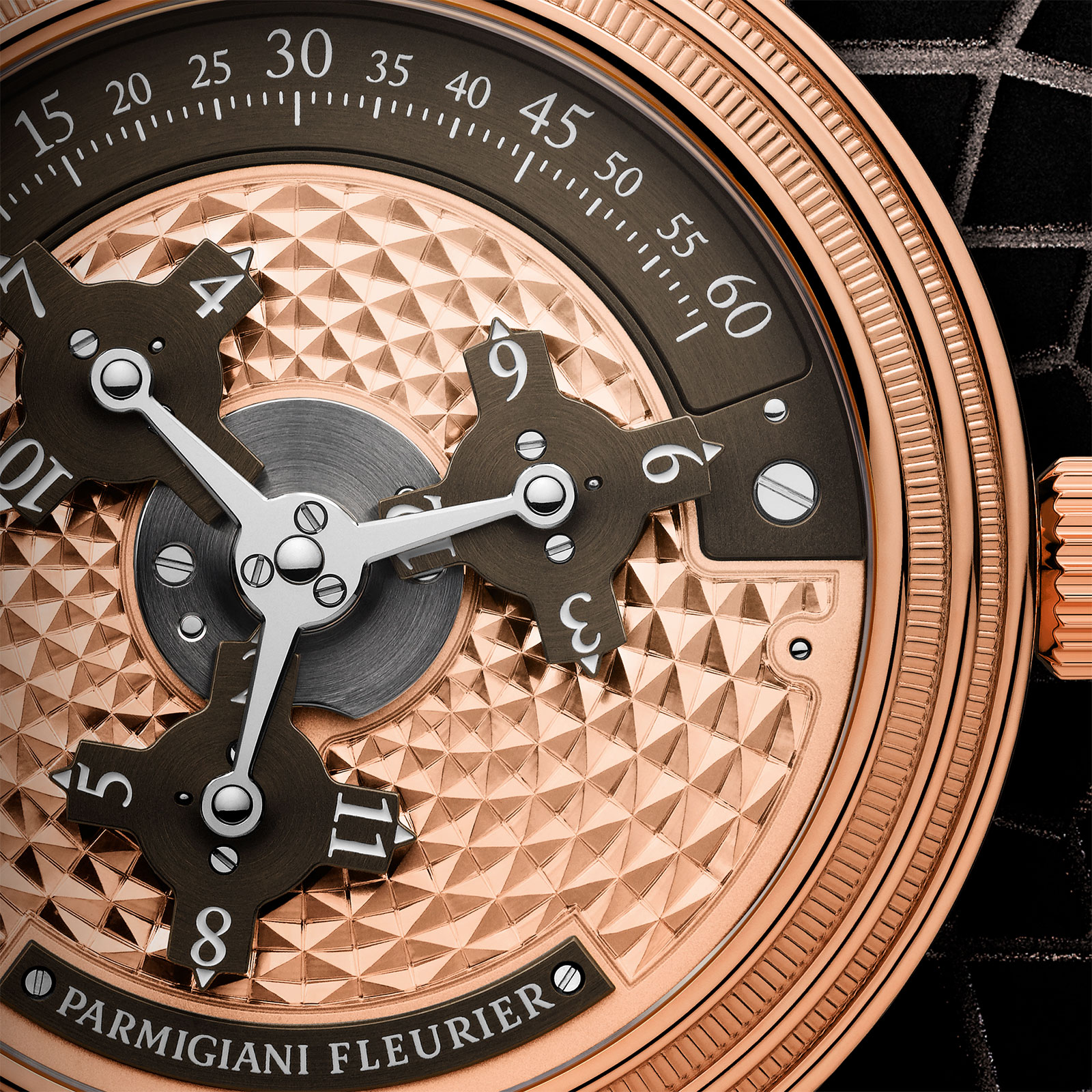 The wandering hours display sits on a lavish, 18k rose gold dial decorated with a pronounced spiral pattern inspired by the tiled plaza of the Capitolium in Rome, which was designed by Michelangelo. Though the pattern is repeating, it is actually engraved by hand with a burin, rather than being guilloche done with a rose engine.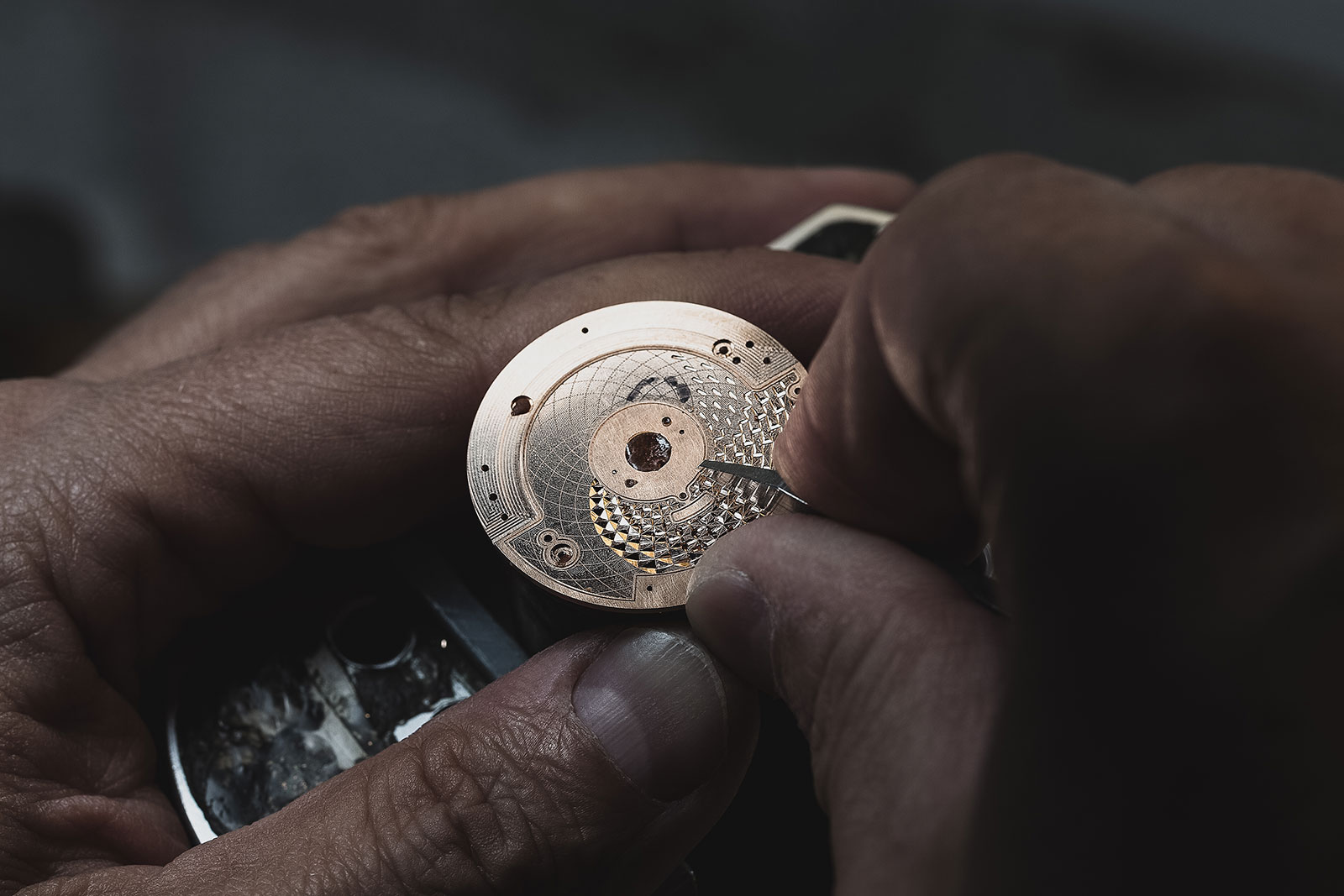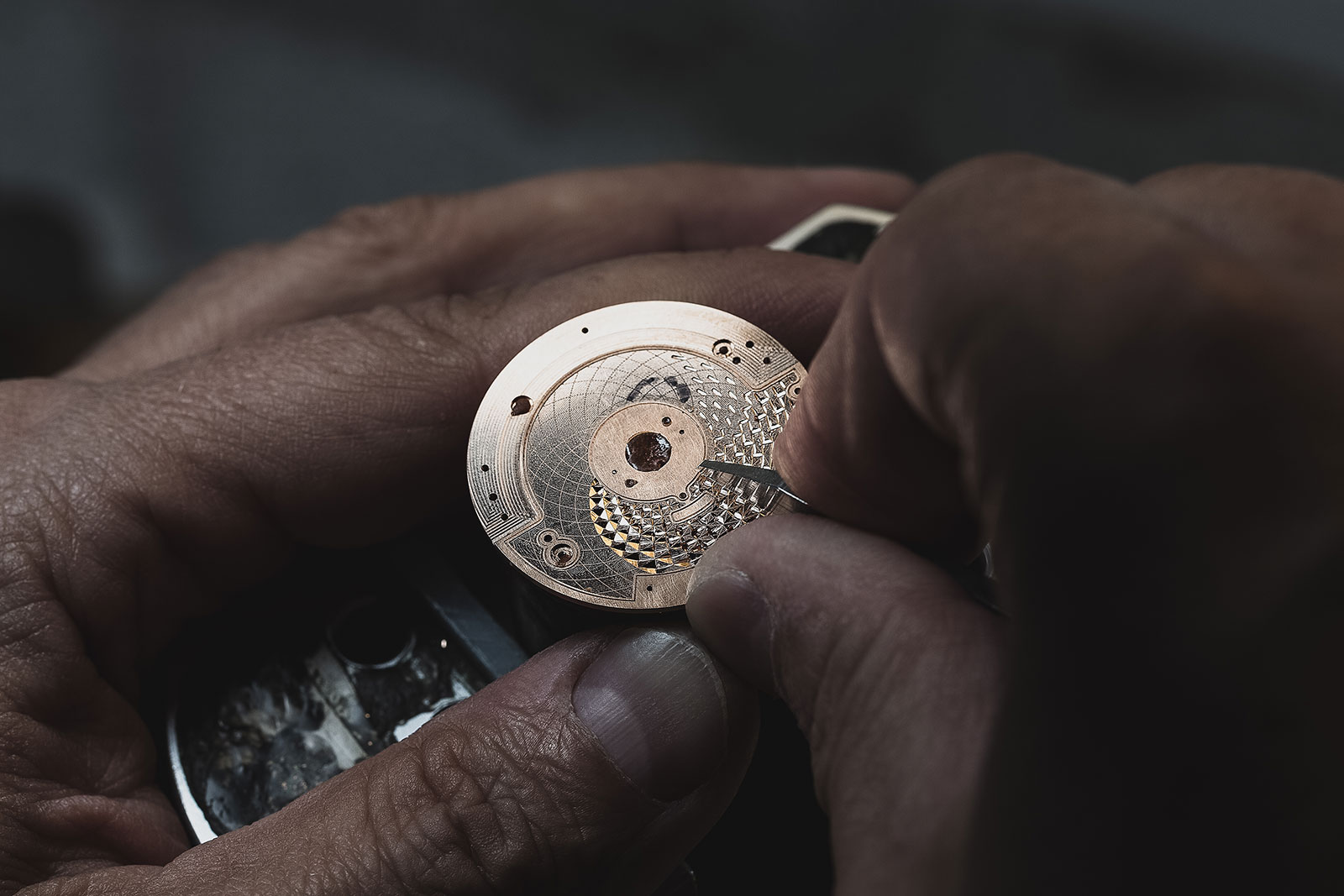 Featuring the double row of knurling that's a trademark of Parmigiani's most complicated Toric watches, the case is 18k rose gold, and a very large 45mm in diameter. Inside s the hand-wound PF321 movement, which has a 40-hour power reserve. Like most of Parmigiani's repeating calibres, it was inspired by pocket watch movements and has an appropriately classical bridge layout.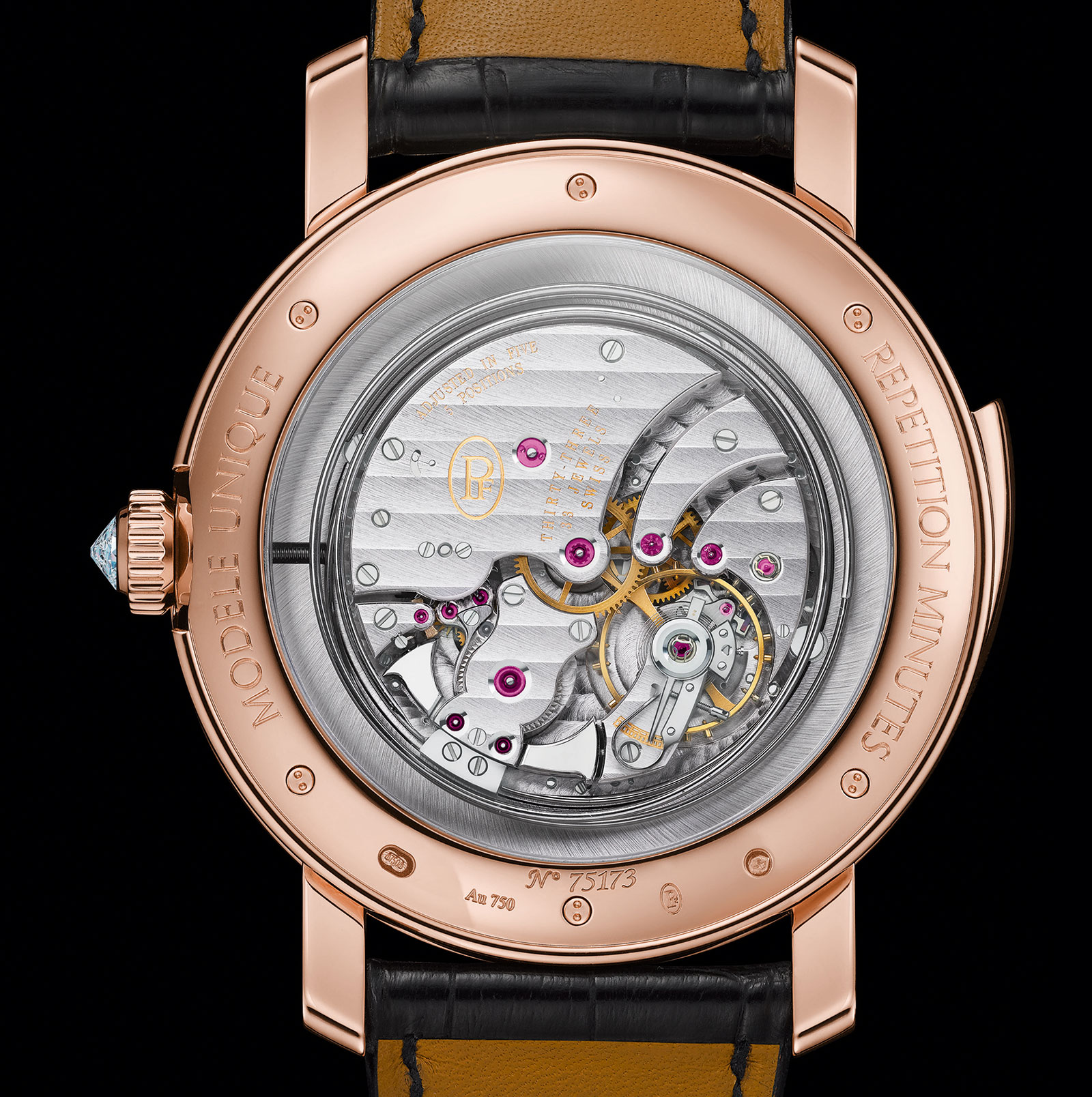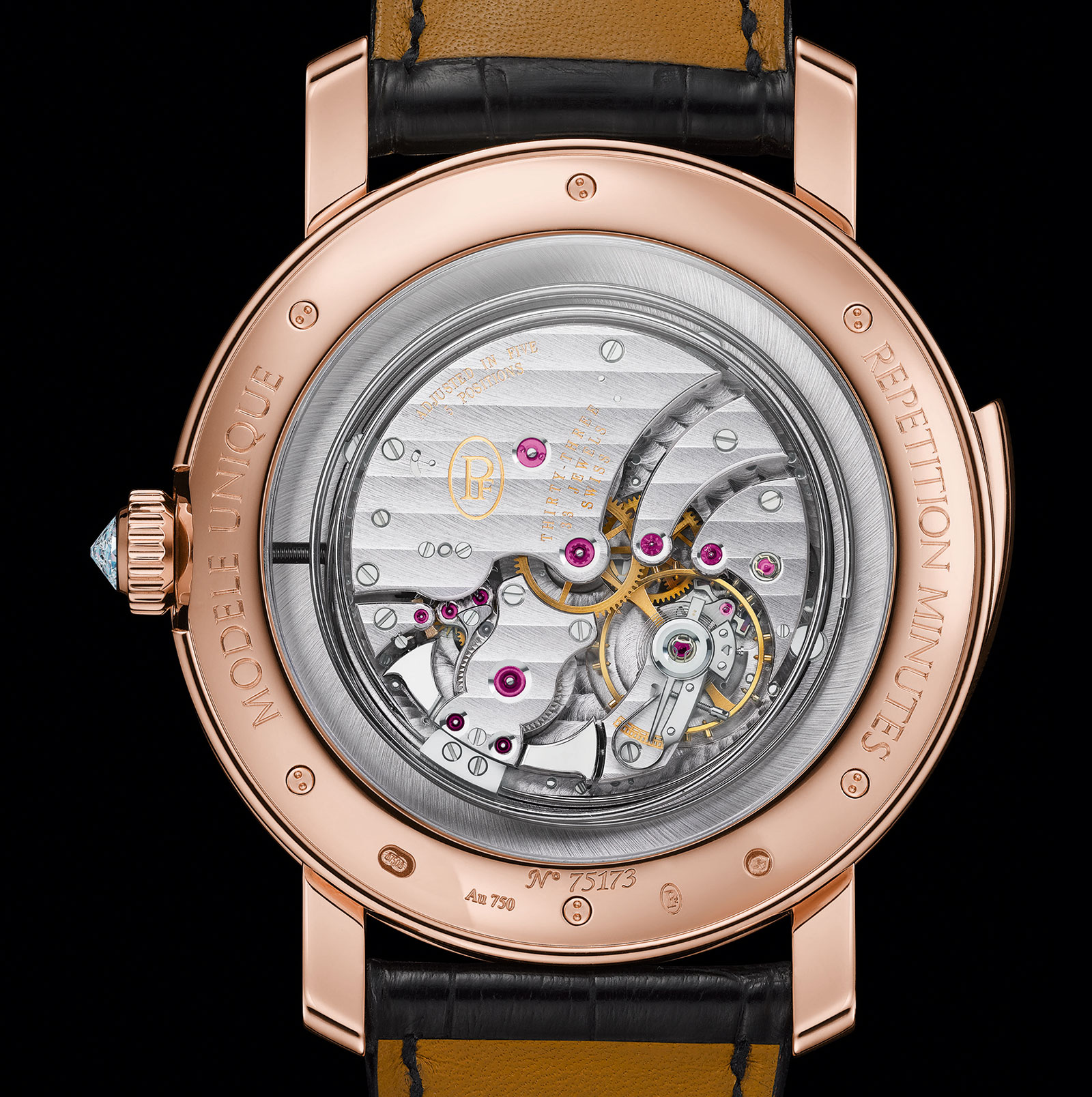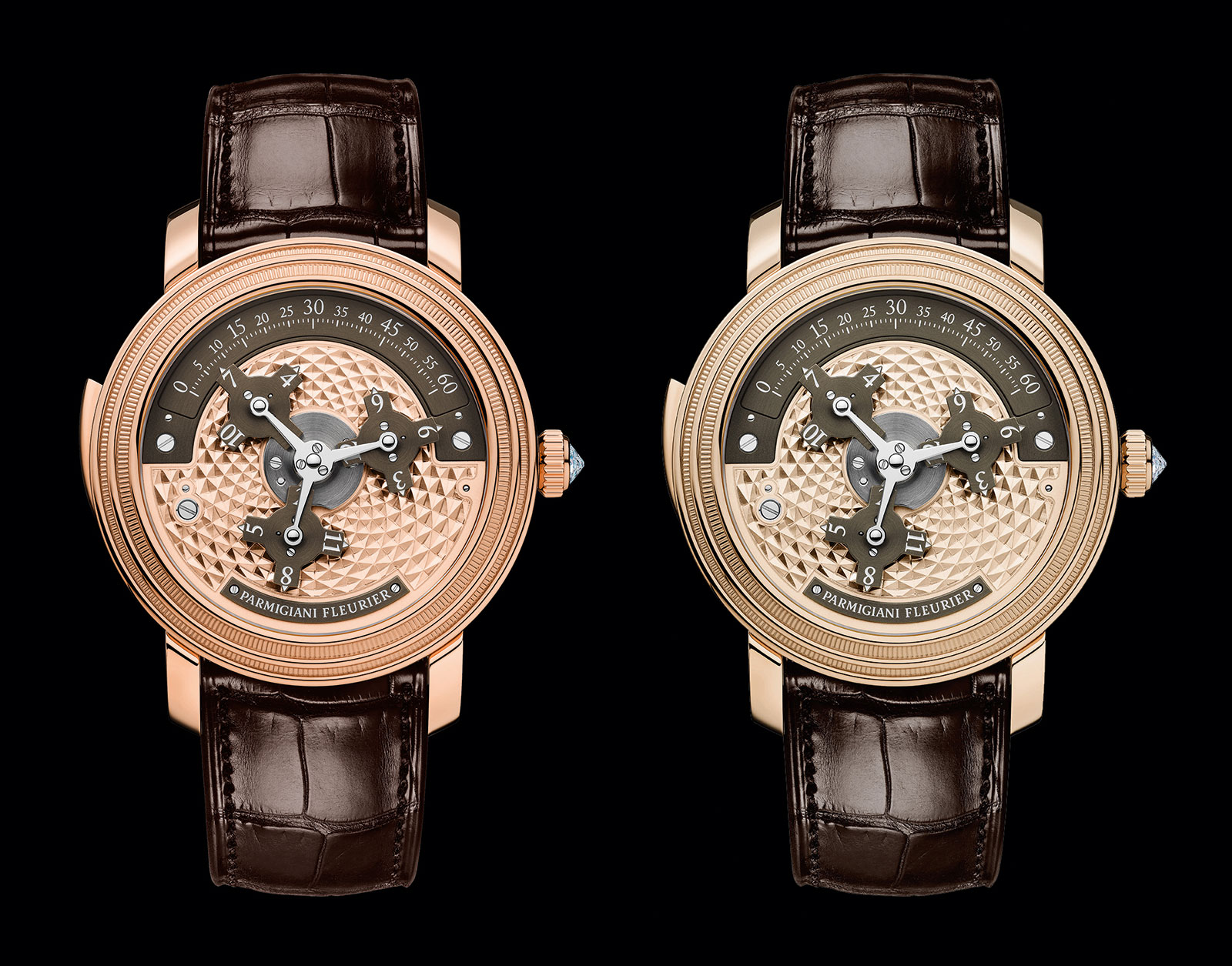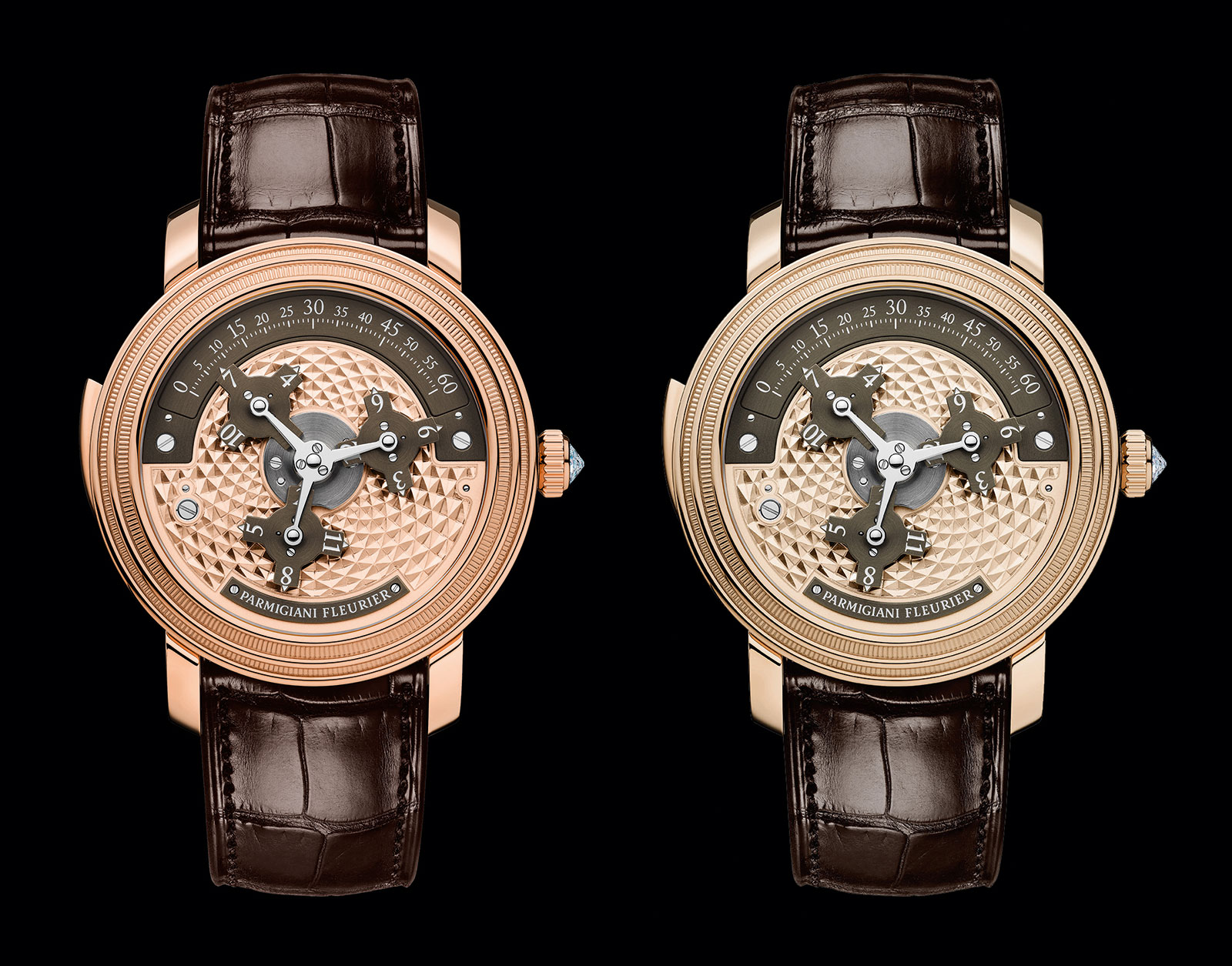 Price and availability 
The Toric Capitole is a unique piece in rose gold (ref. PFH476-1001300-HA1241), and also in yellow gold. Prices have yet to be announced, but similar Parmigiani minute repeaters typically retail for US$400,000 to US$500,000.
---
Back to top.
---
You may also enjoy these.