The Unusual and Interesting at Phillips Hong Kong
From custom Ferrier for Ukraine to an Omega tuning fork 1000m diver.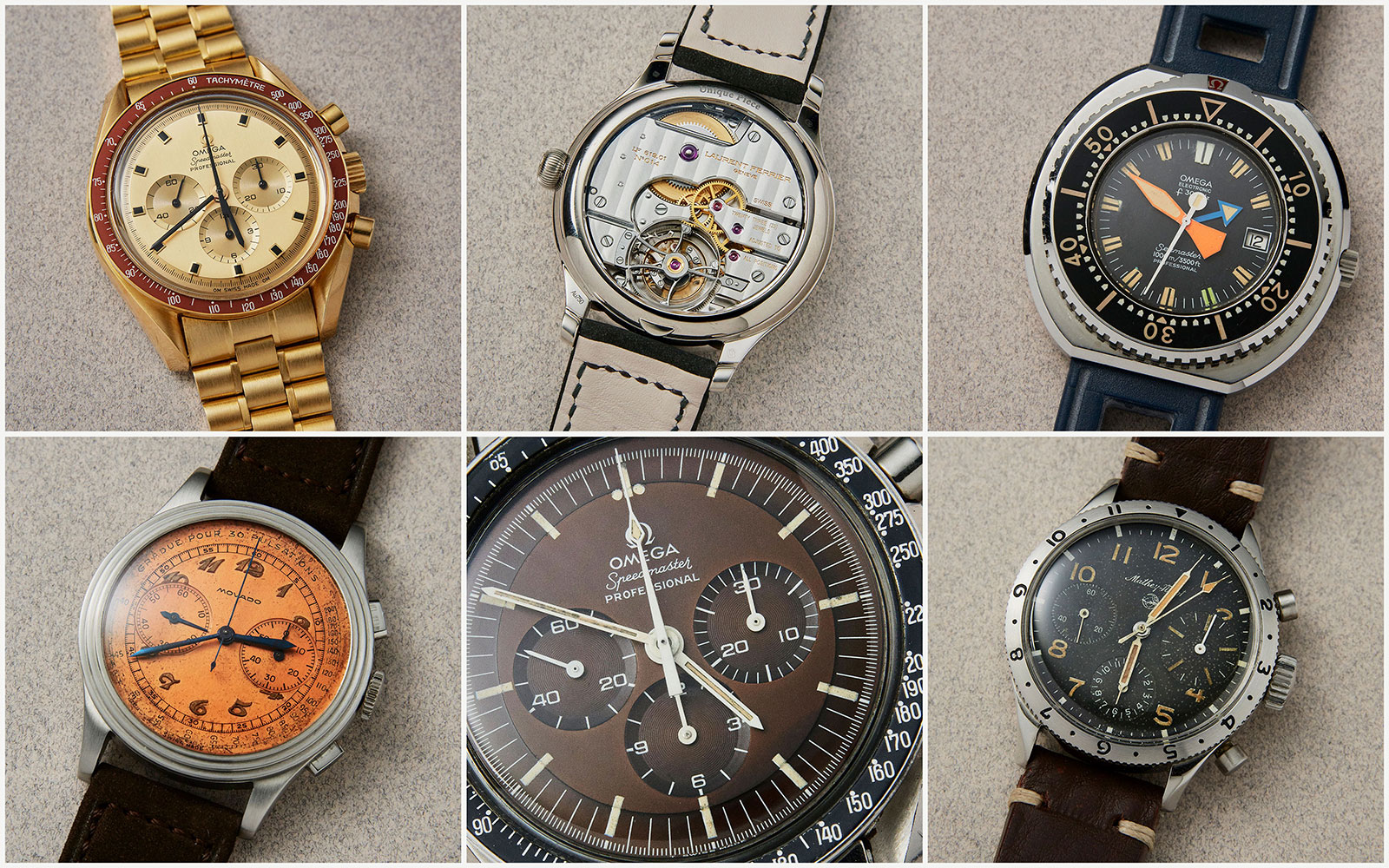 Phillips' upcoming Hong Kong auction is an intellectual one, exemplified by the esoteric Sea-Dweller that has no helium escape valve, but that inclination extends beyond the big names like Rolex and Patek Philippe.
Some notable watches that go in less travelled directions include a pair of Omegas, an electronic Omega Seamaster prototype and a lovely white gold Constellation. Here's a look at eight such picks, including two independent watchmaking highlights.
Phillips' website offers the full catalogue and online bidding.
---
Lot 808 – Omega Speedmaster ref. 145.022 in 18k yellow gold
Both the first Speedmaster in gold, and arguably the best known one in precious metal, the ref. 145.022 in gold was launched in 1969 to commemorate the successful Apollo XI Moon landing (and the beginning of possibly Omega's most lucrative franchise ever).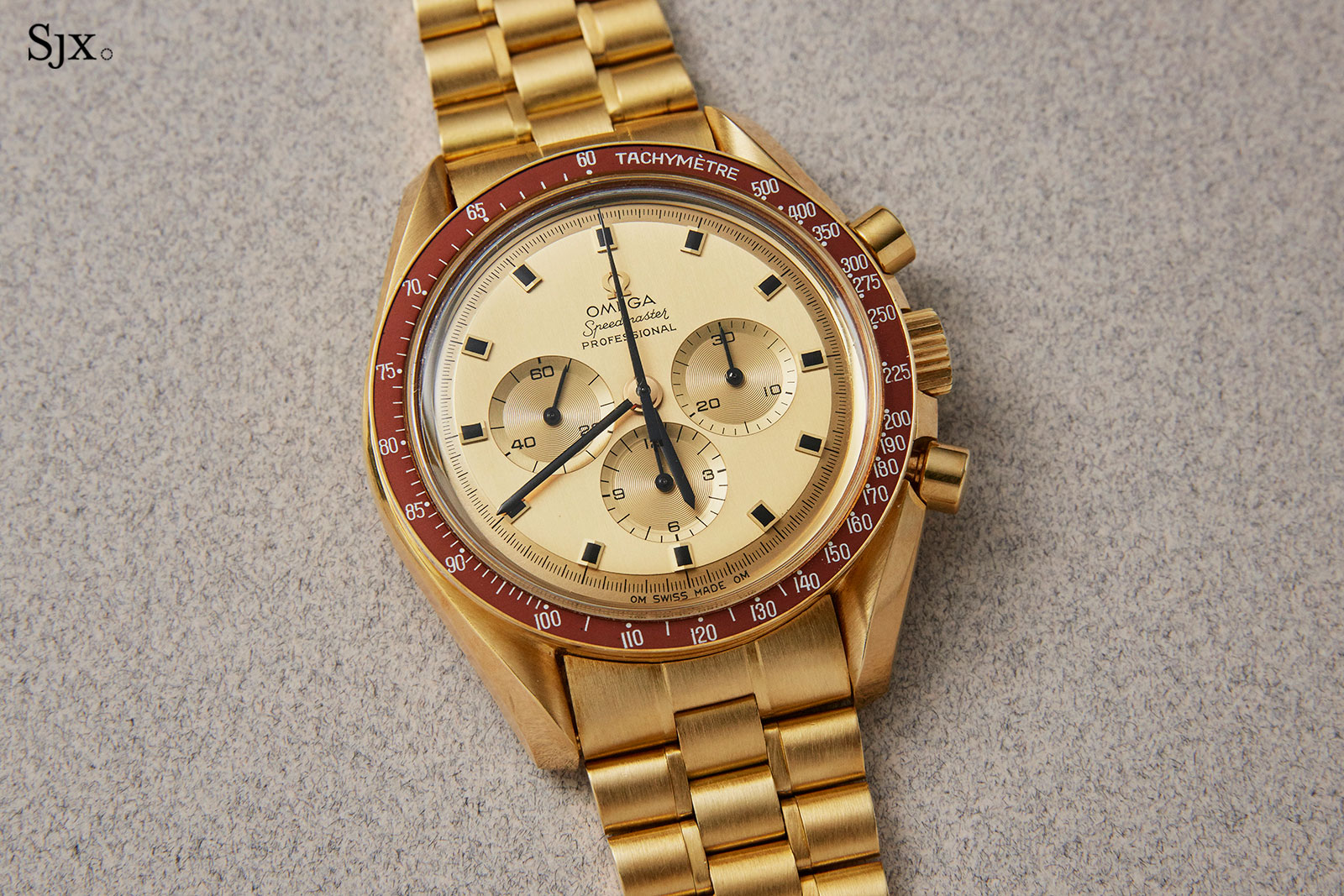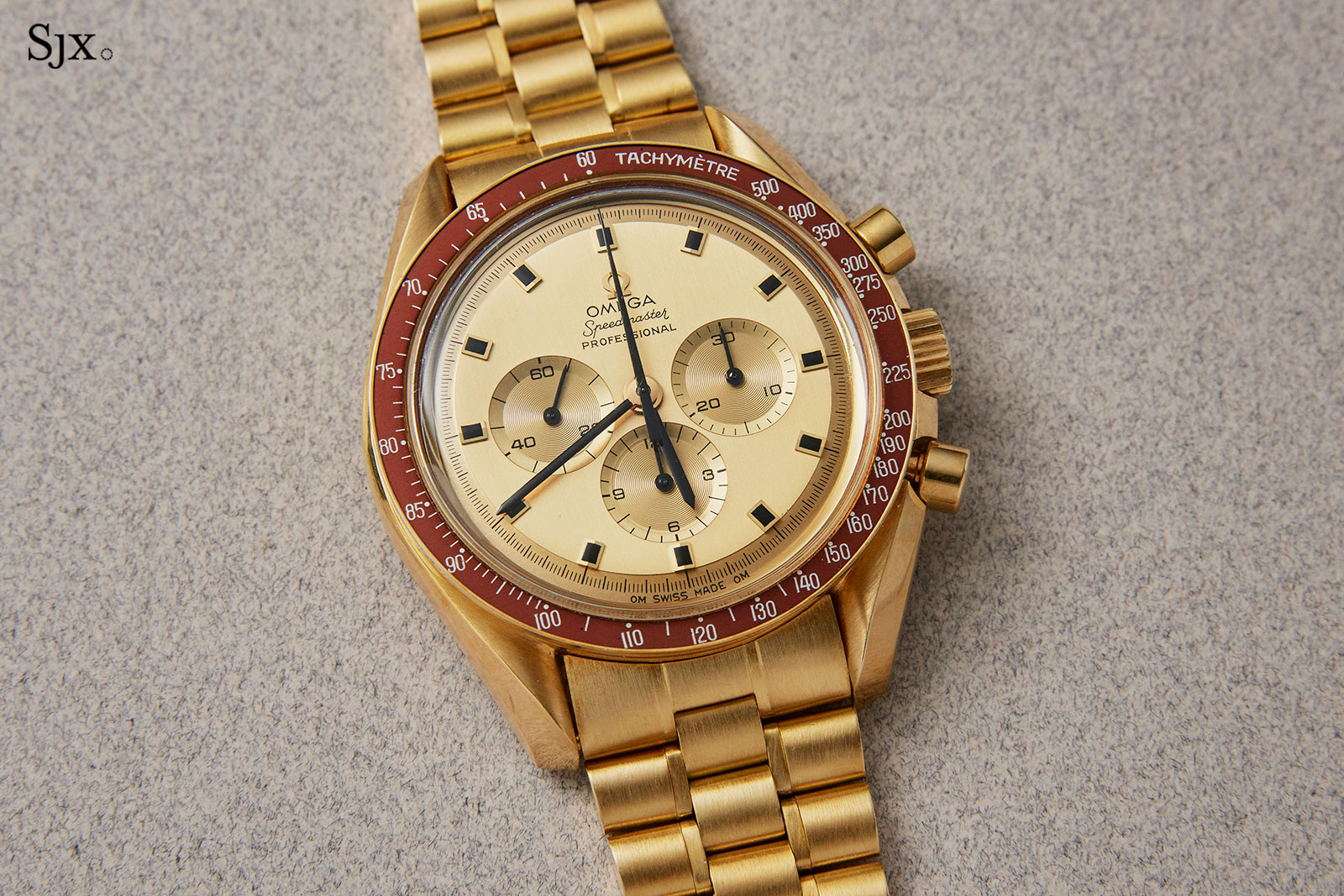 Exactly 1014 watches were made, with the first 33 gifted to prominent personalities, including the then President Richard Nixon and his Vice-President Spiro Agnew (who returned the watches), several astronauts (who kept them), as well as other prominent personalities. Because of demand from the public, Omega continued the production for commercial sale.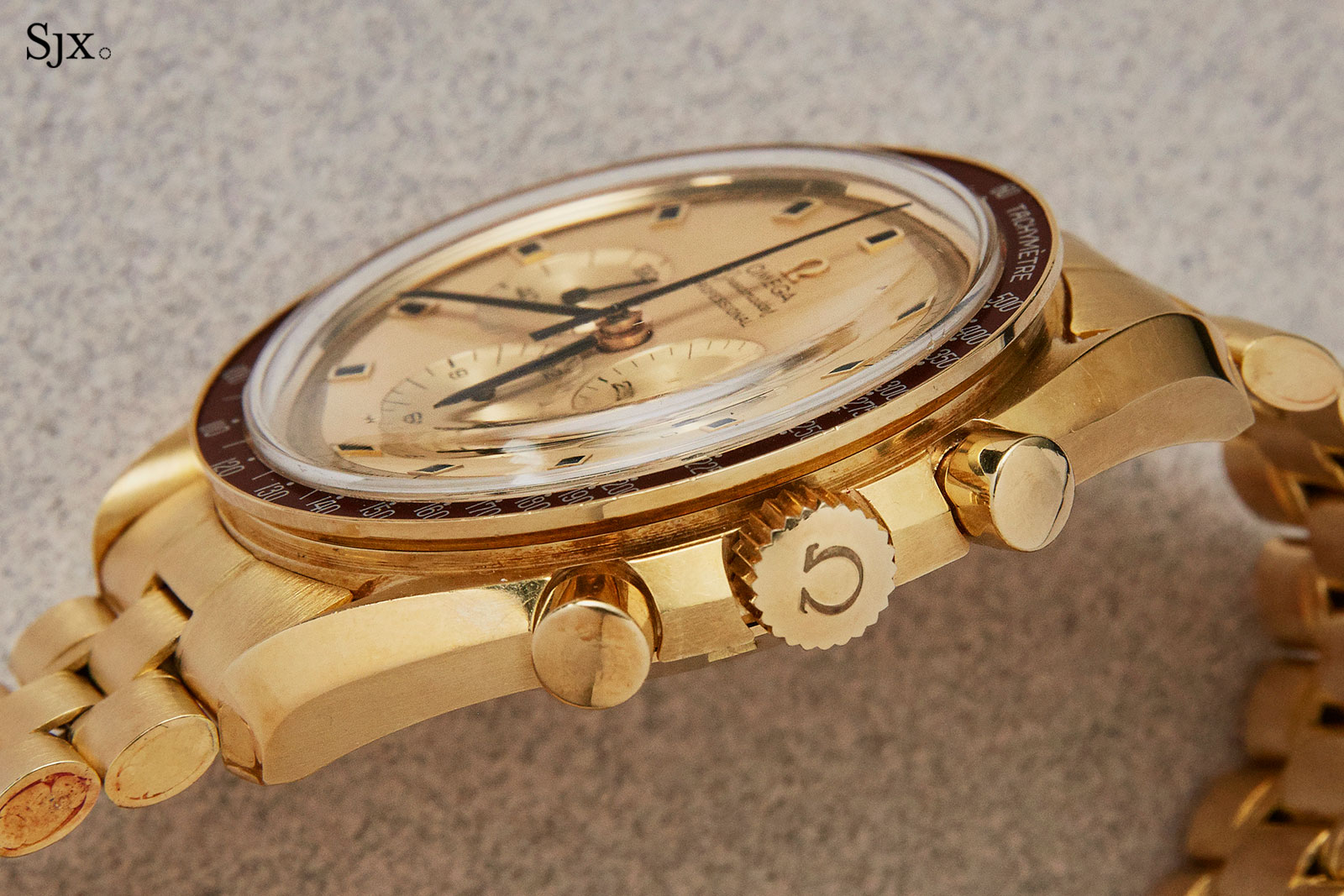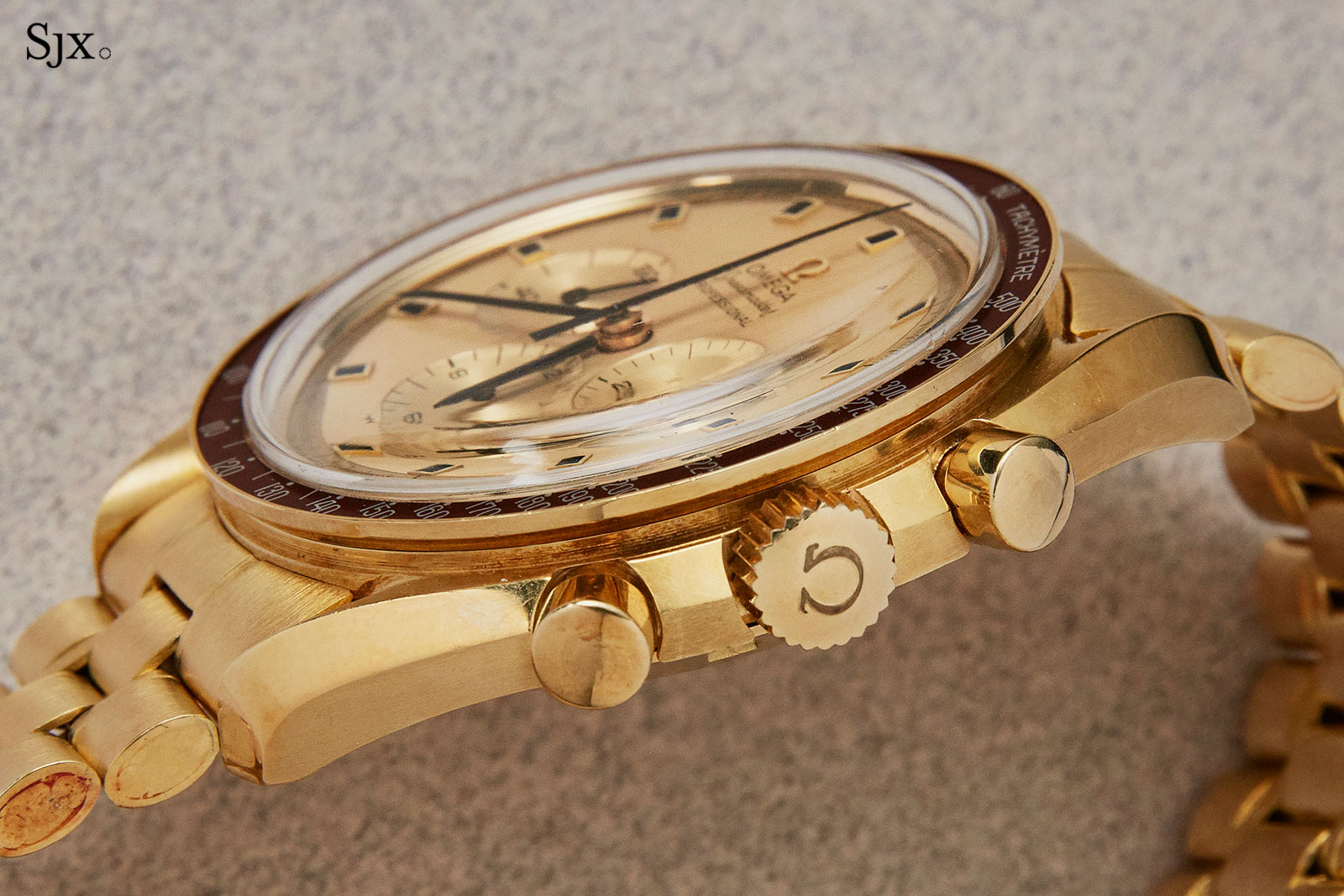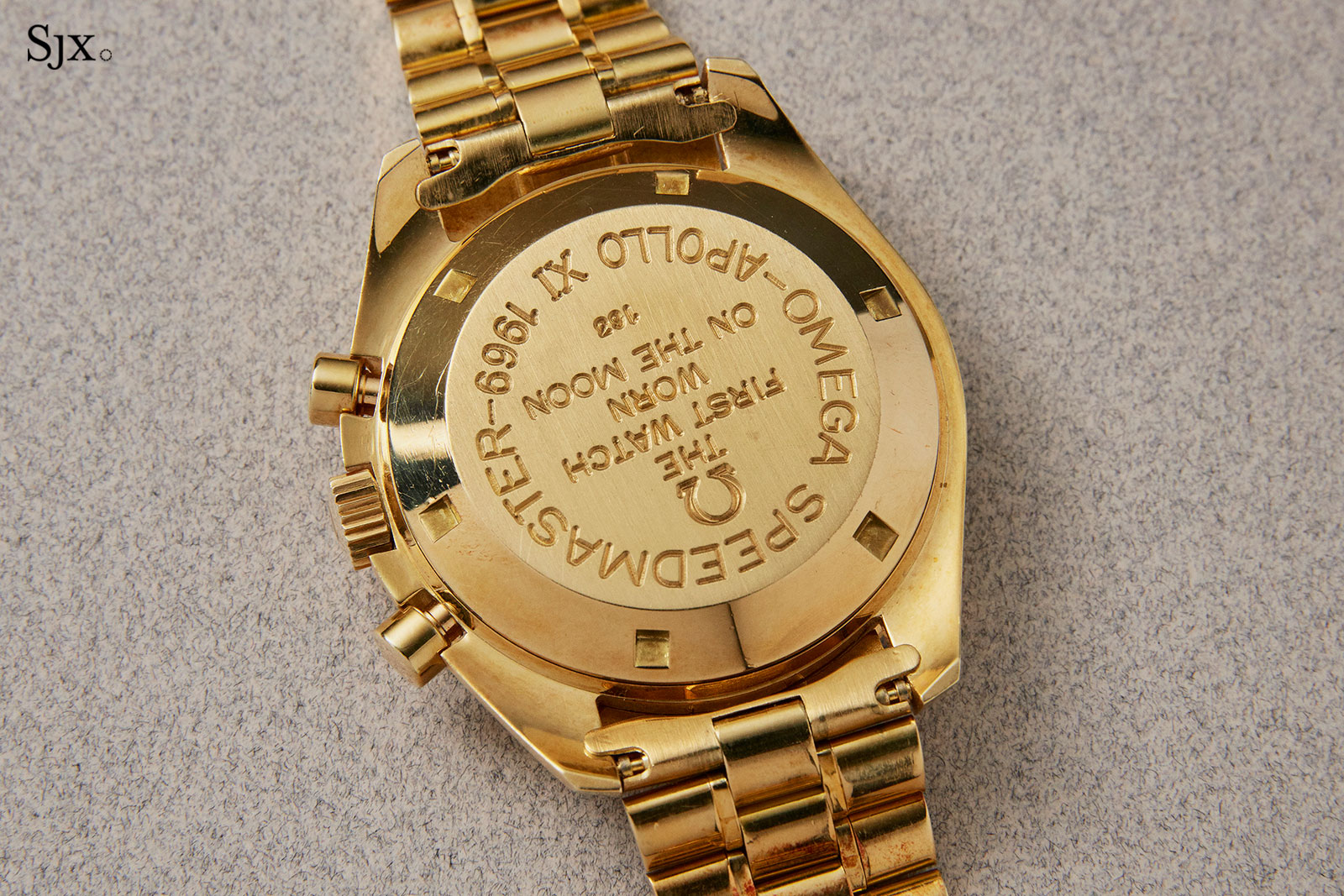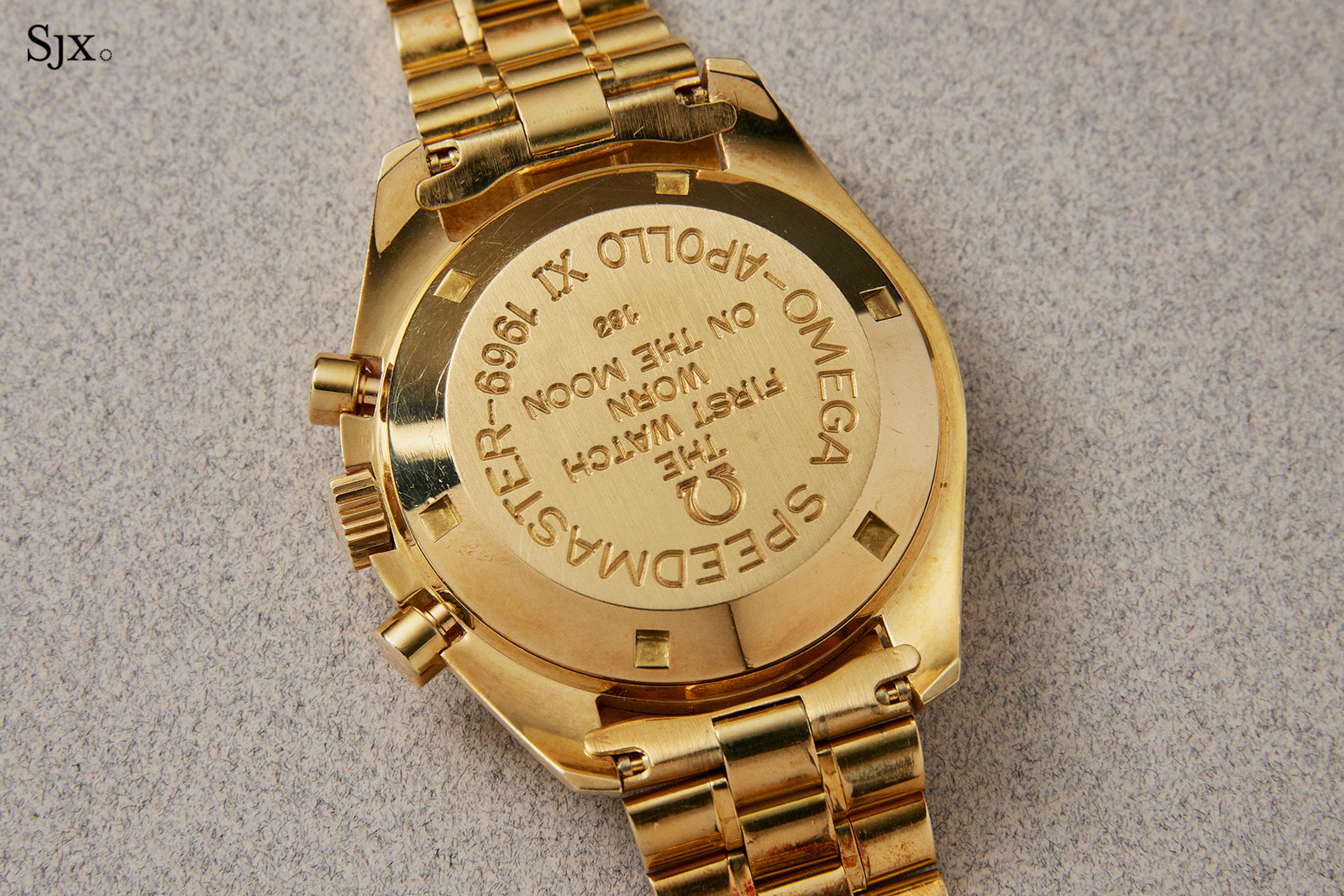 Historical significance aside, it is an attractive watch that's a pleasing departure from the usual no-nonsense Speedmasters. The colours are striking and its weight impressive, making it easy to imagine a good number of consumers wanting one in 1969.
Though the dial is identifiable as a Moon Watch dial, the hands are black lacquered, and the hour indices are oblong and also filled with black lacquer, giving the dial a slightly 1970s vibe.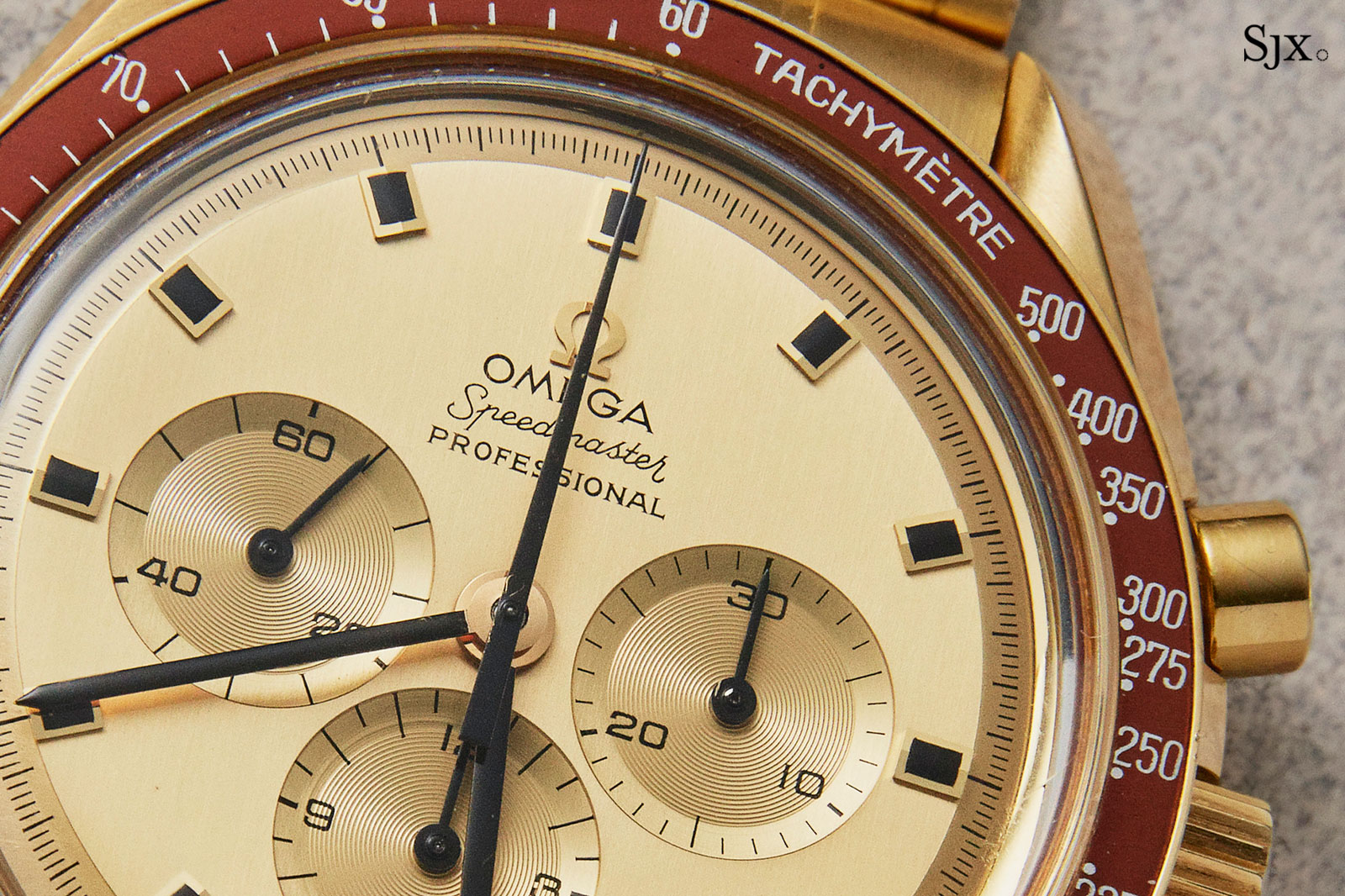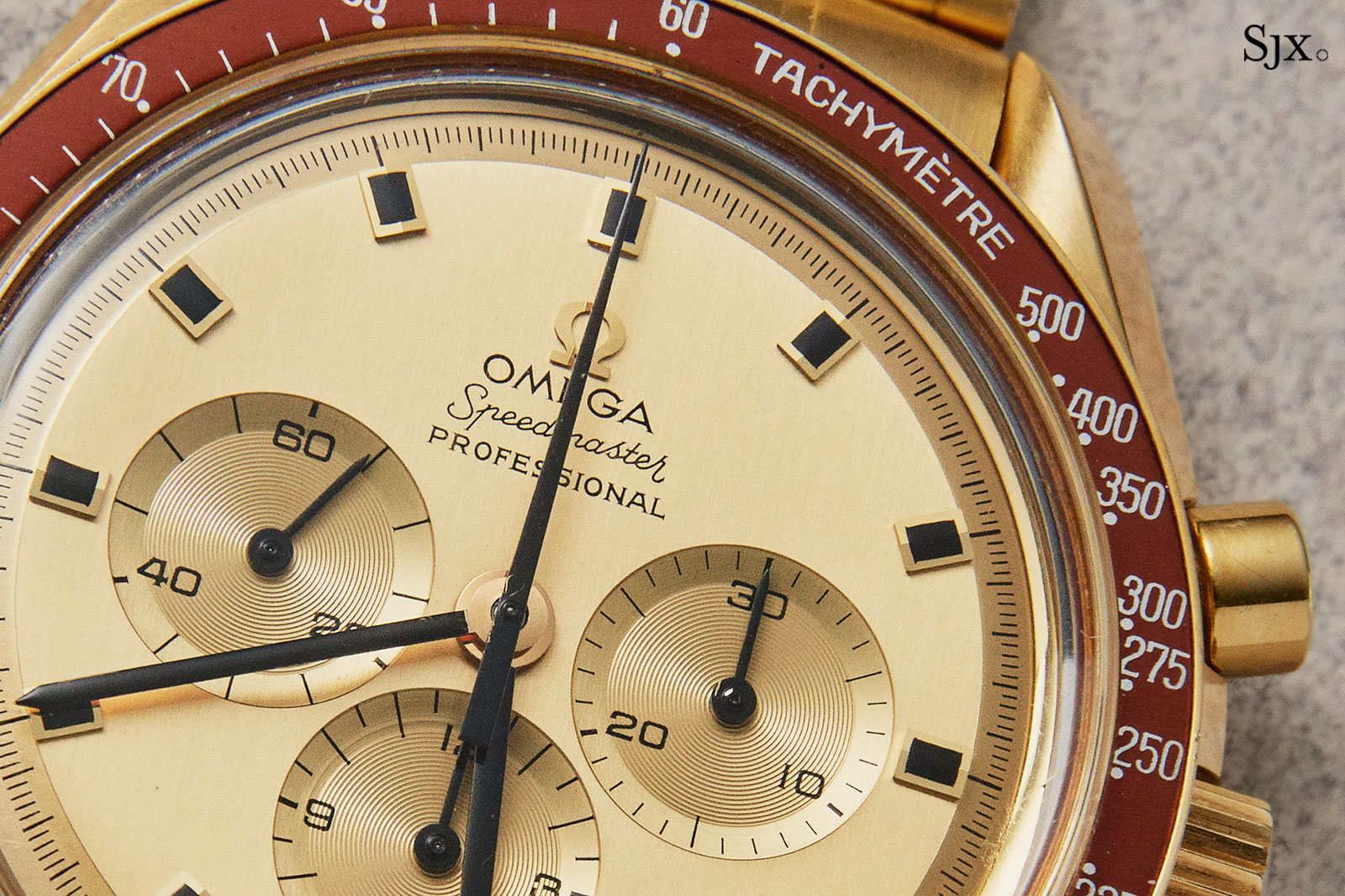 This example is numbered 163 and is one of the second generation variants, with deeply engraved, unfilled lettering on the case back. That contrasts with the first generation that had lettering in narrow, shallow engraving, and the third, which had deep engraving filled with burgundy lacquer.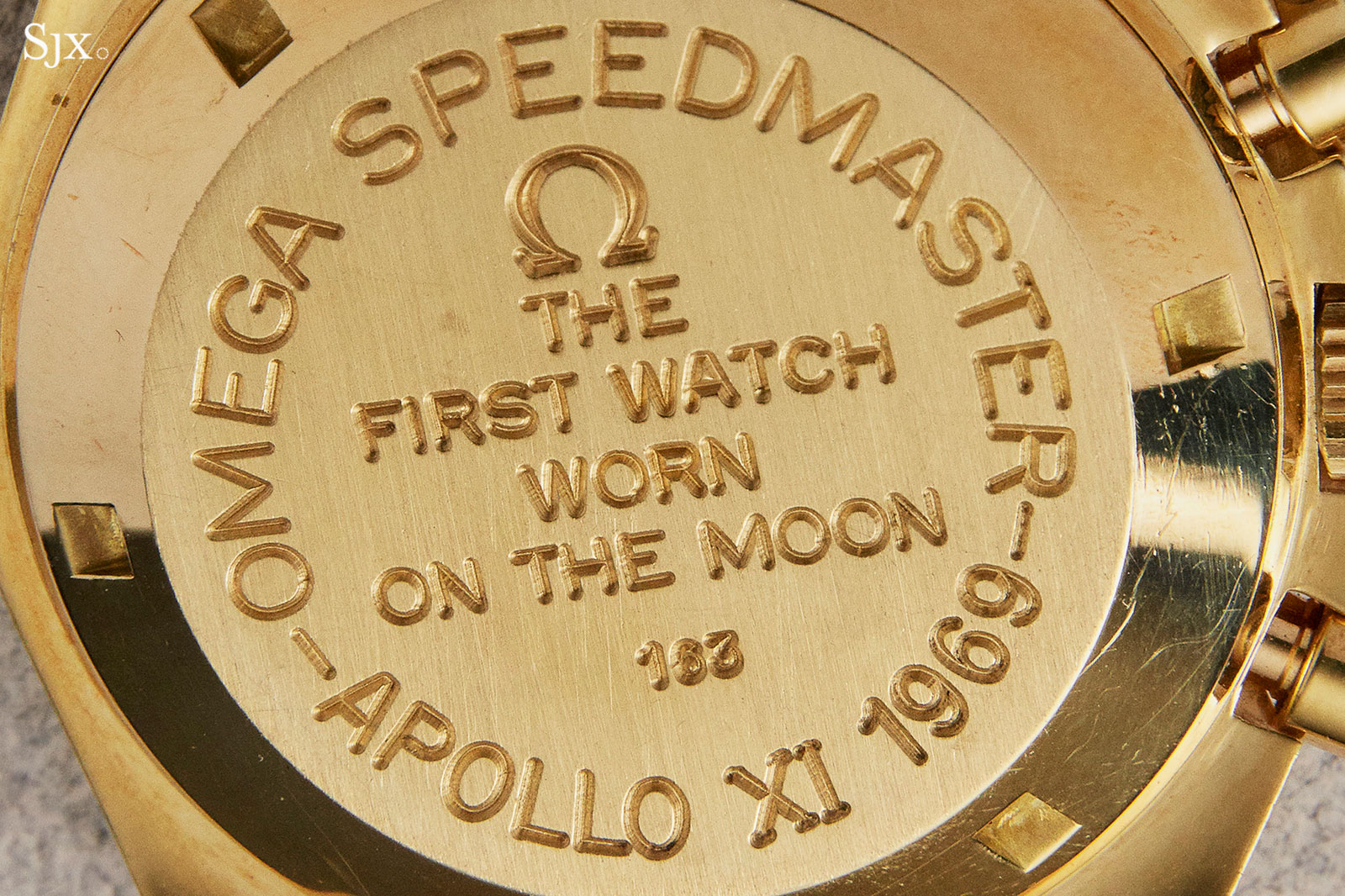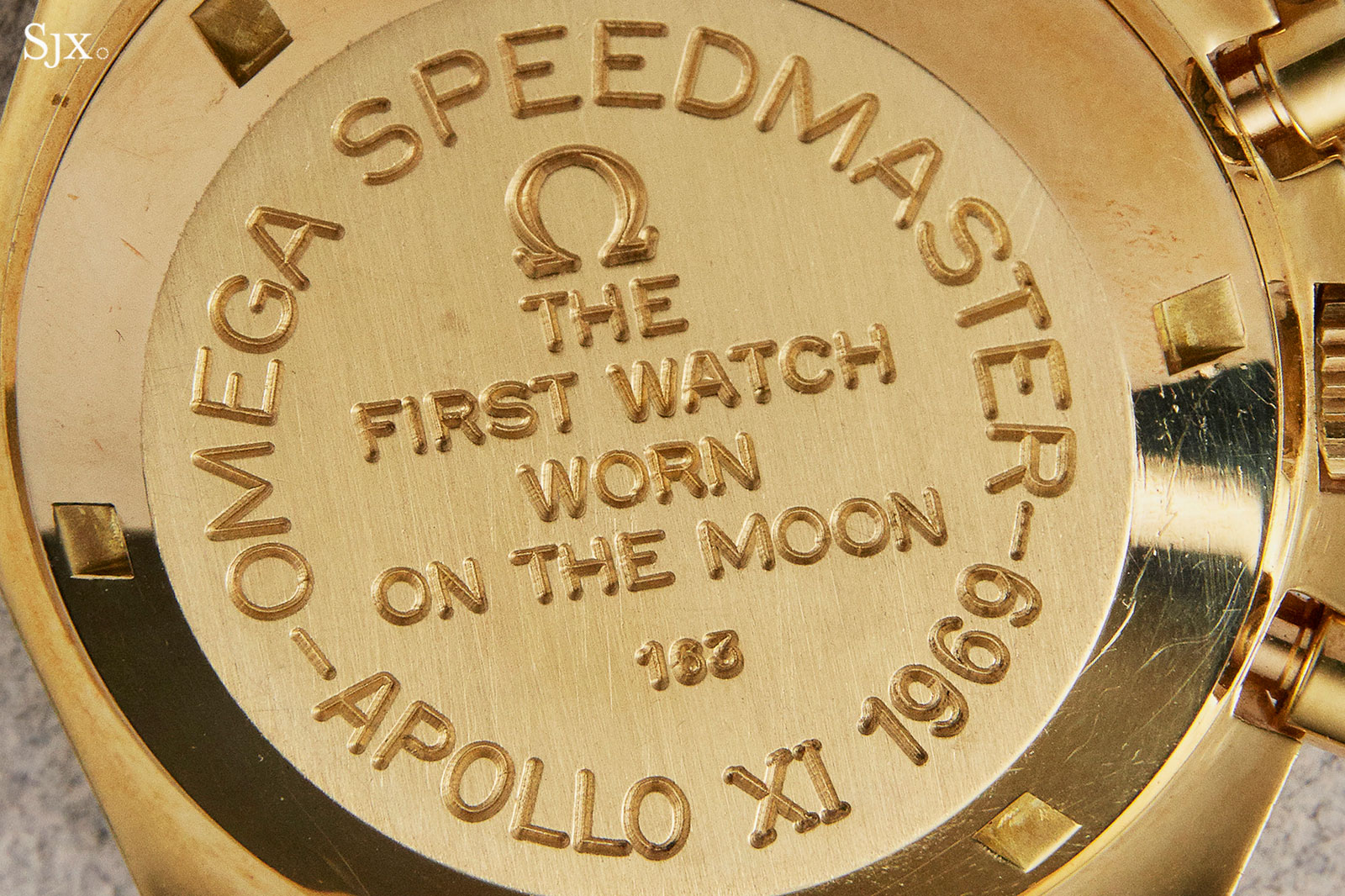 The watch is in excellent condition, with the case having its original lines and form, with only modest signs of age. The original bracelet also has minimal stretch.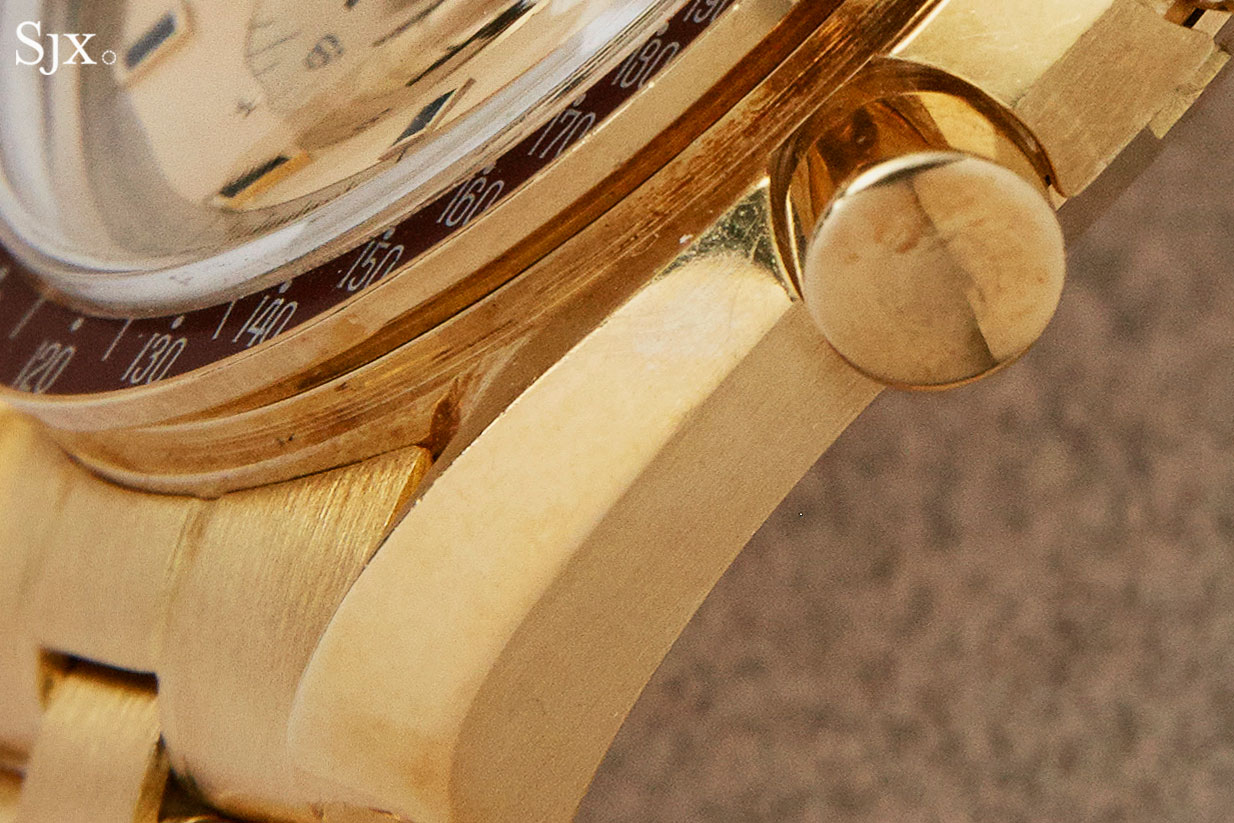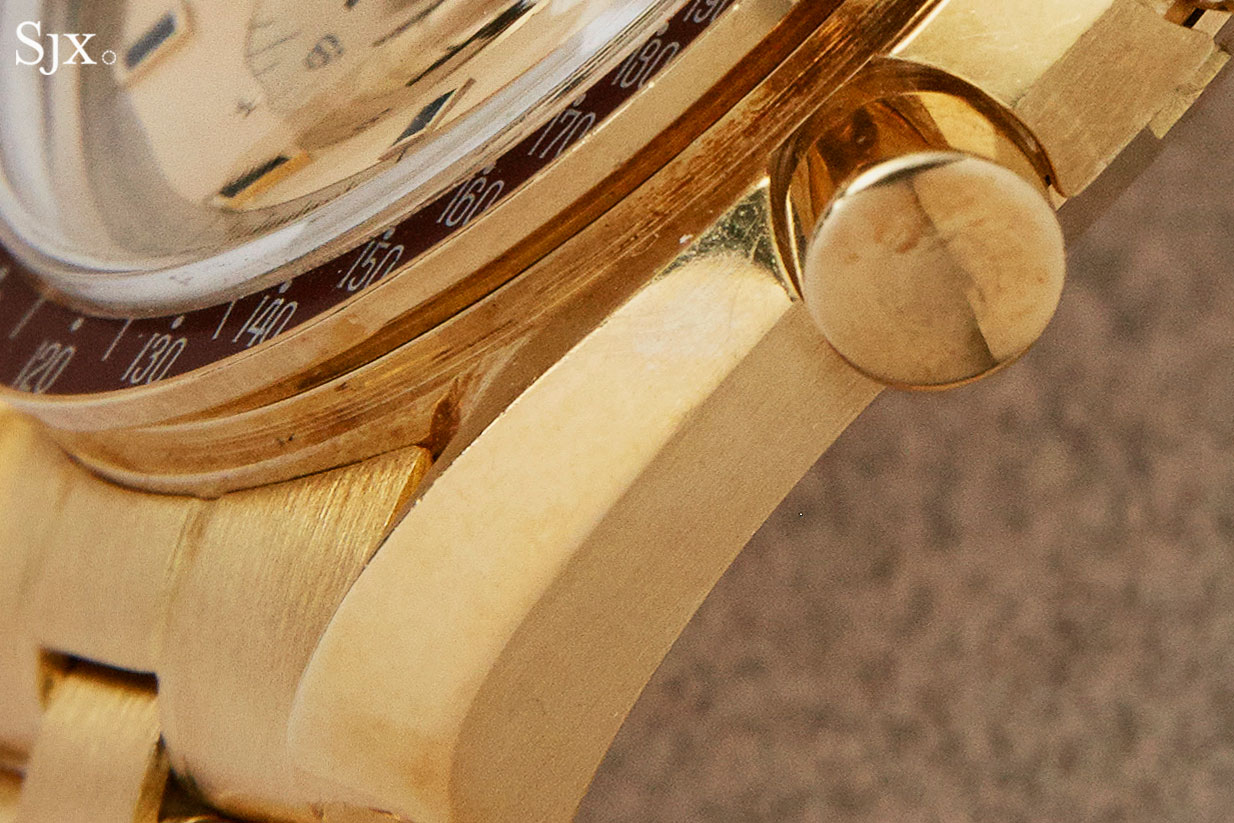 Because this is a gold watch, and precious metals do not gel with the idea of a "tool watch", it is good value relative to other Speedmasters. This has an estimate of HK$80,000 t0 HK$100,000, or US$10,000 to US$12,000.
---
Lot 833 – Laurent Ferrier Galet Classic Tourbillon piece unique
Though Laurent Ferrier has made numerous unique versions of its timepieces, this example is one of the most unusual to emerge.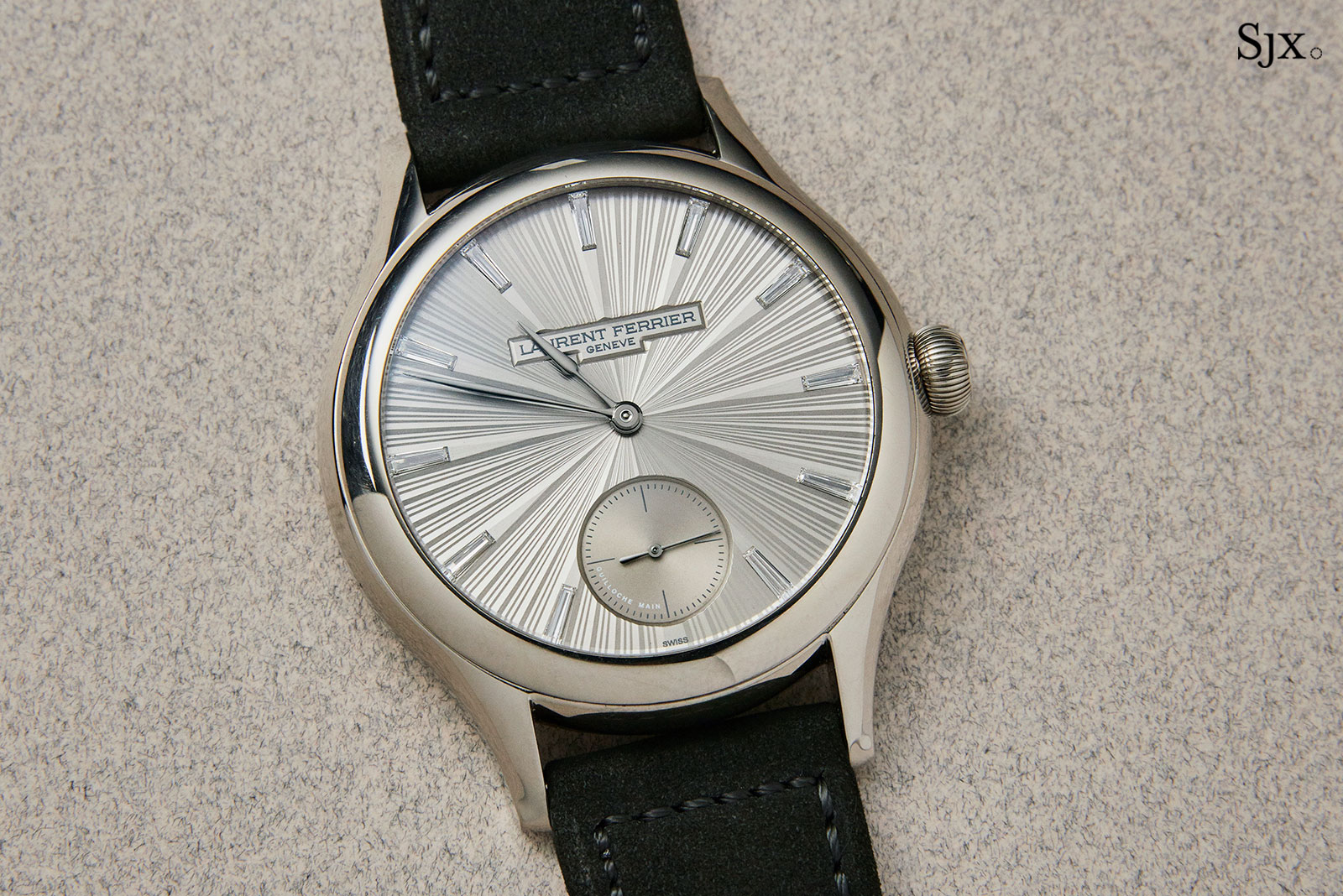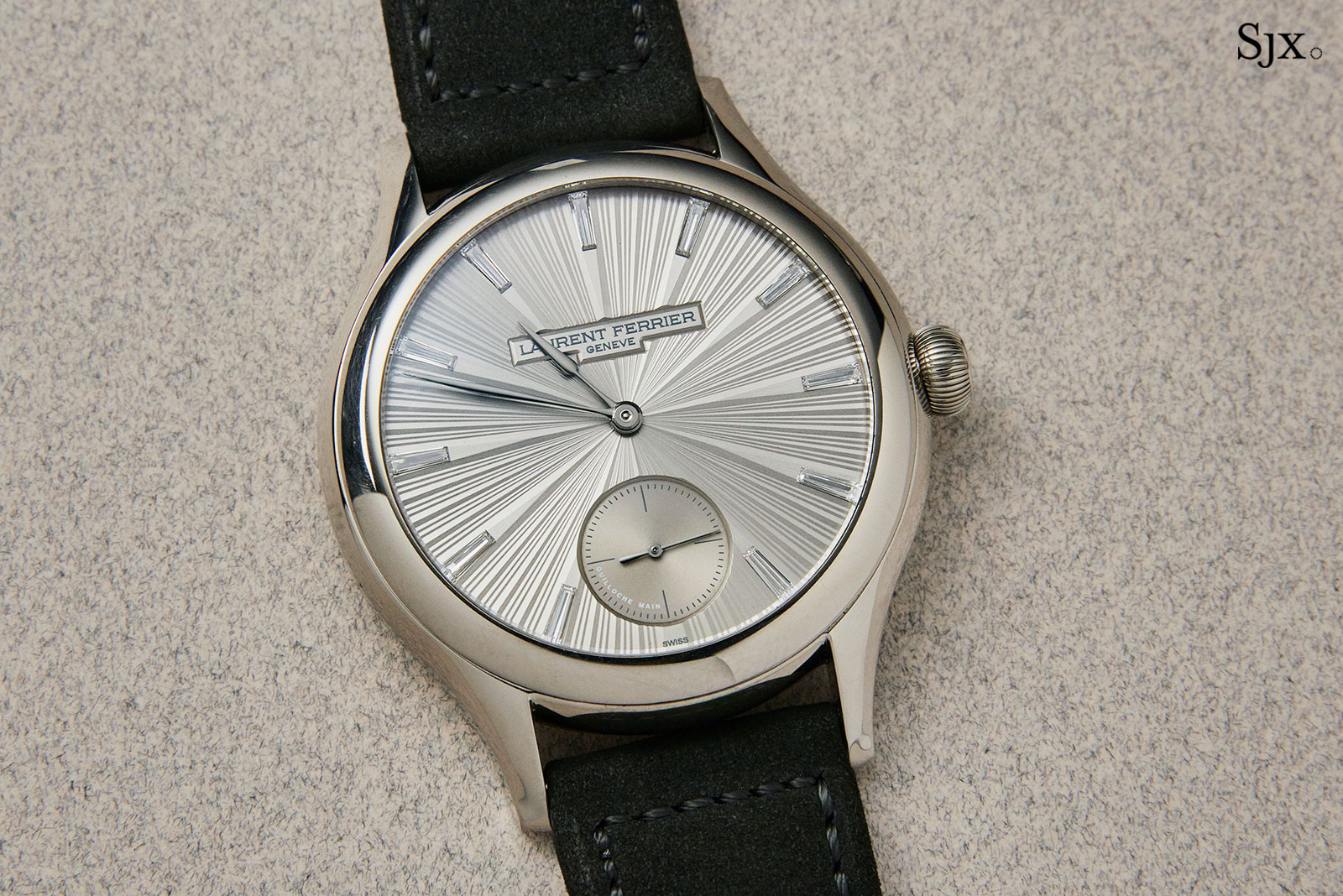 Produced for Crystal Group Ukraine, one of the world's most significant retailers of ultra high-end watches before the Crimean Crisis, this tourbillon has a striking, radial guilloche on the dial, as well as baguette diamond hour markers. While the brand did install a similar dial on a limited edition, this example is one of the few Laurent Ferrier tourbillon watches with diamond hour markers, making it a unique combination.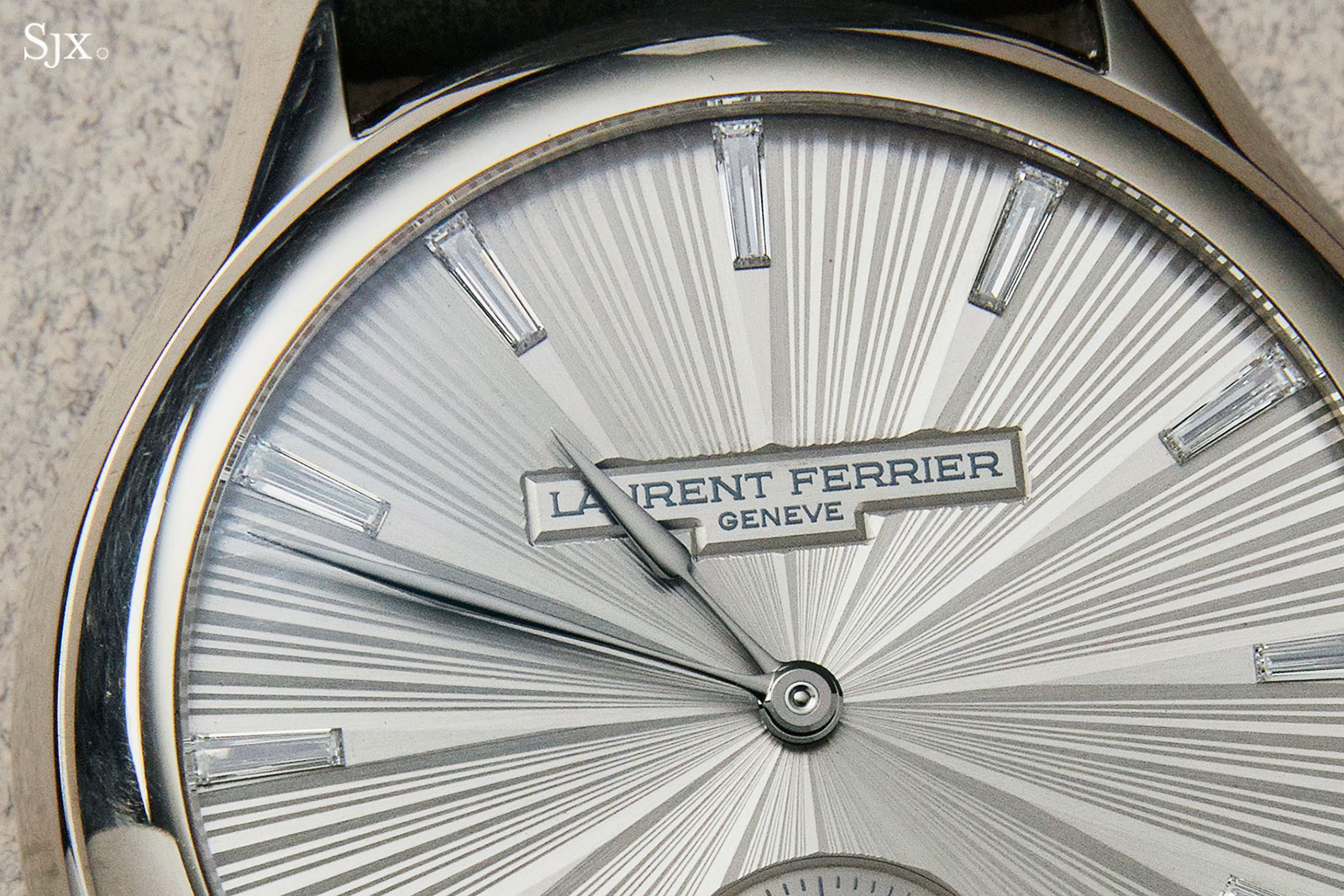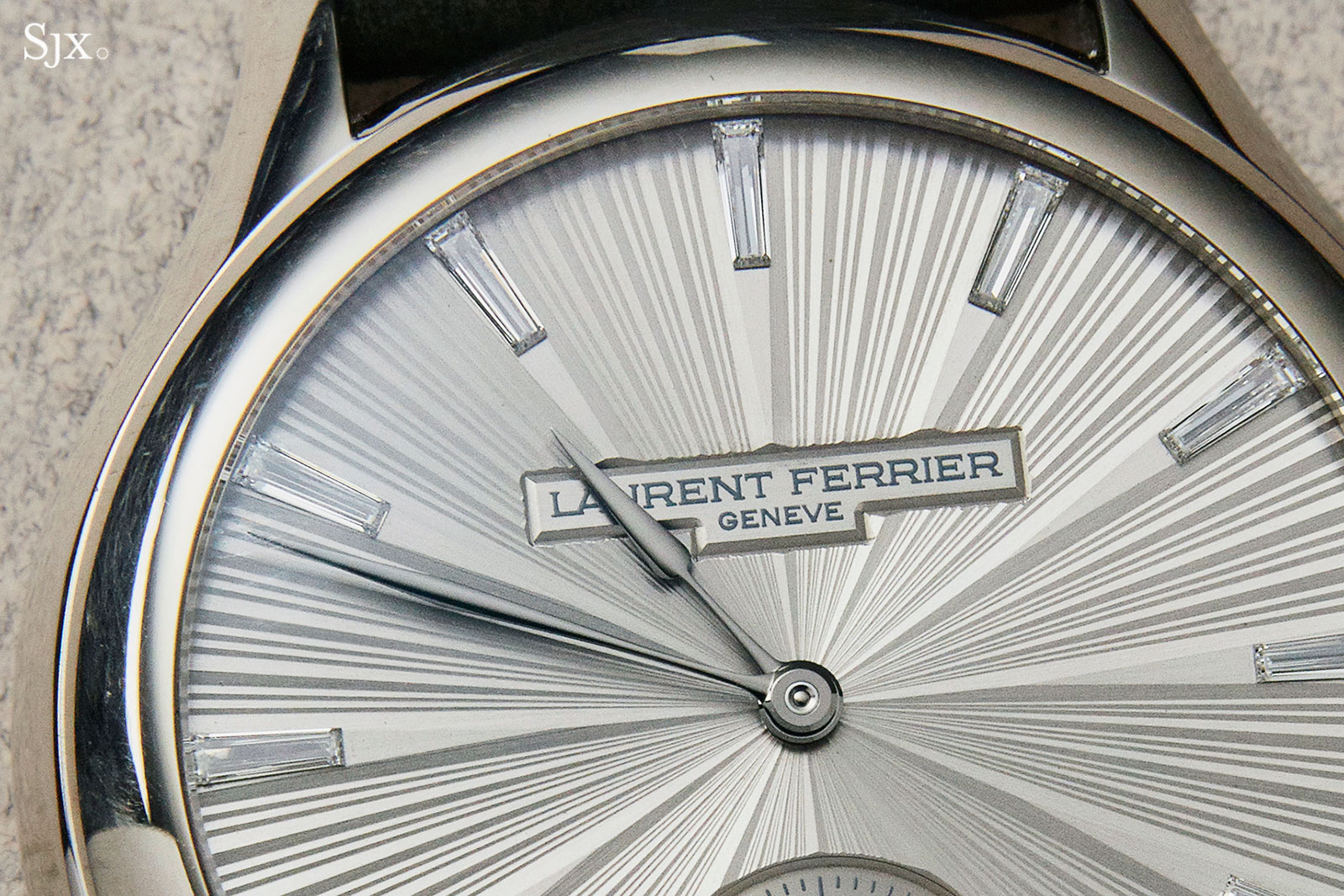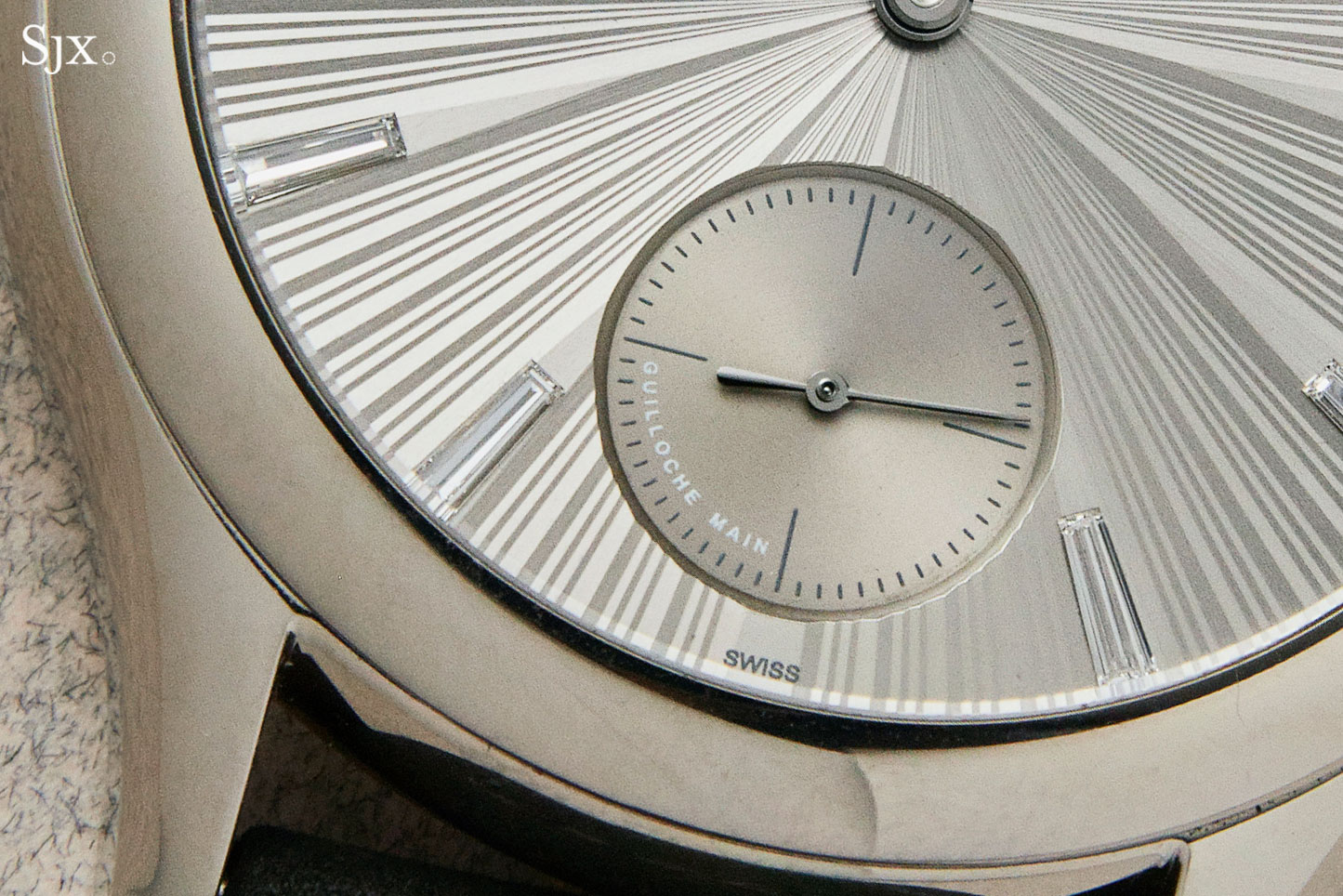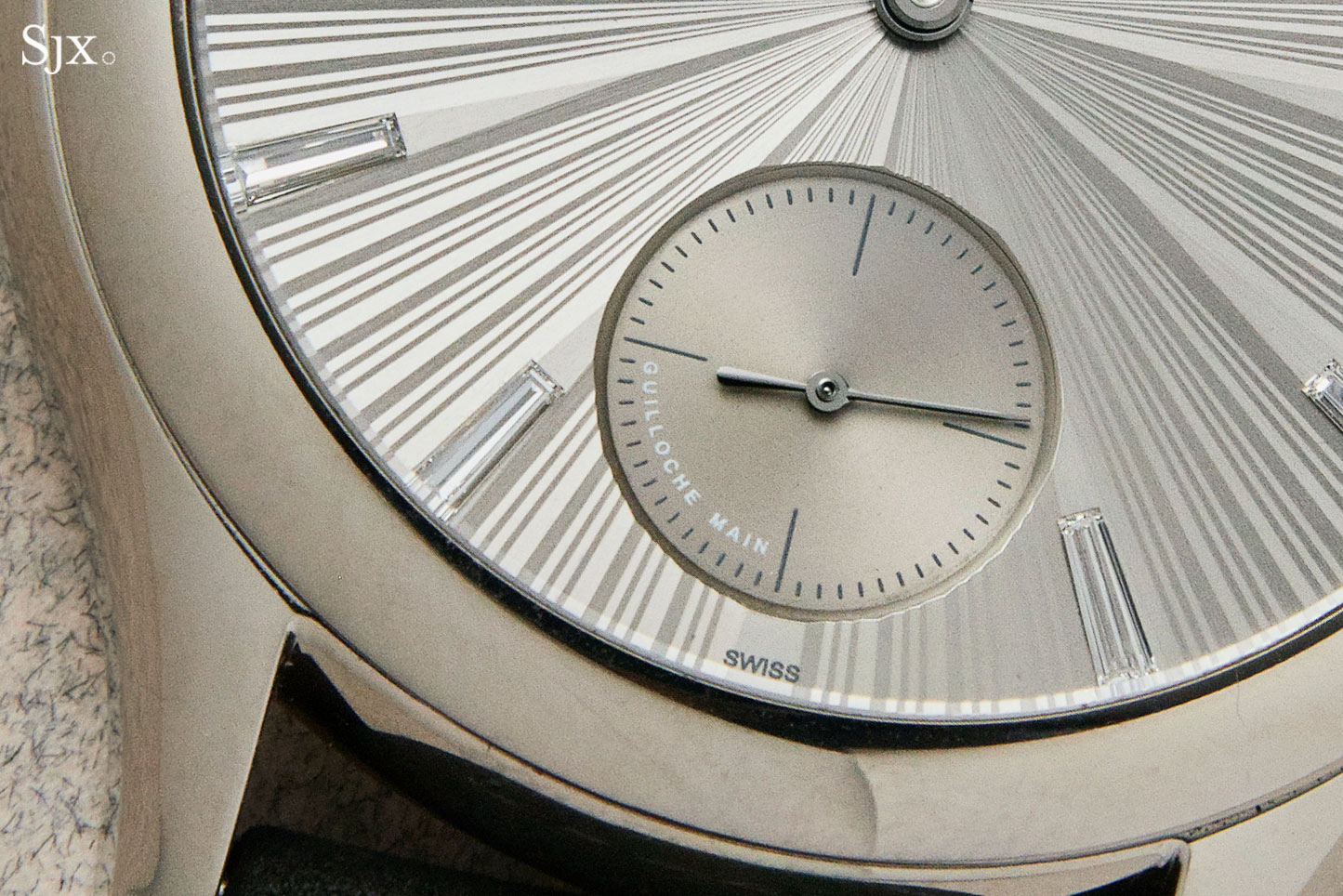 The hands are 18k white gold, which does little for legibility but gives the watch a cool, monochromatic appearance that renders the diamond markers discreet. The case is Laurent Ferrier's signature Galet style, 18k white gold and 40mm in diameter.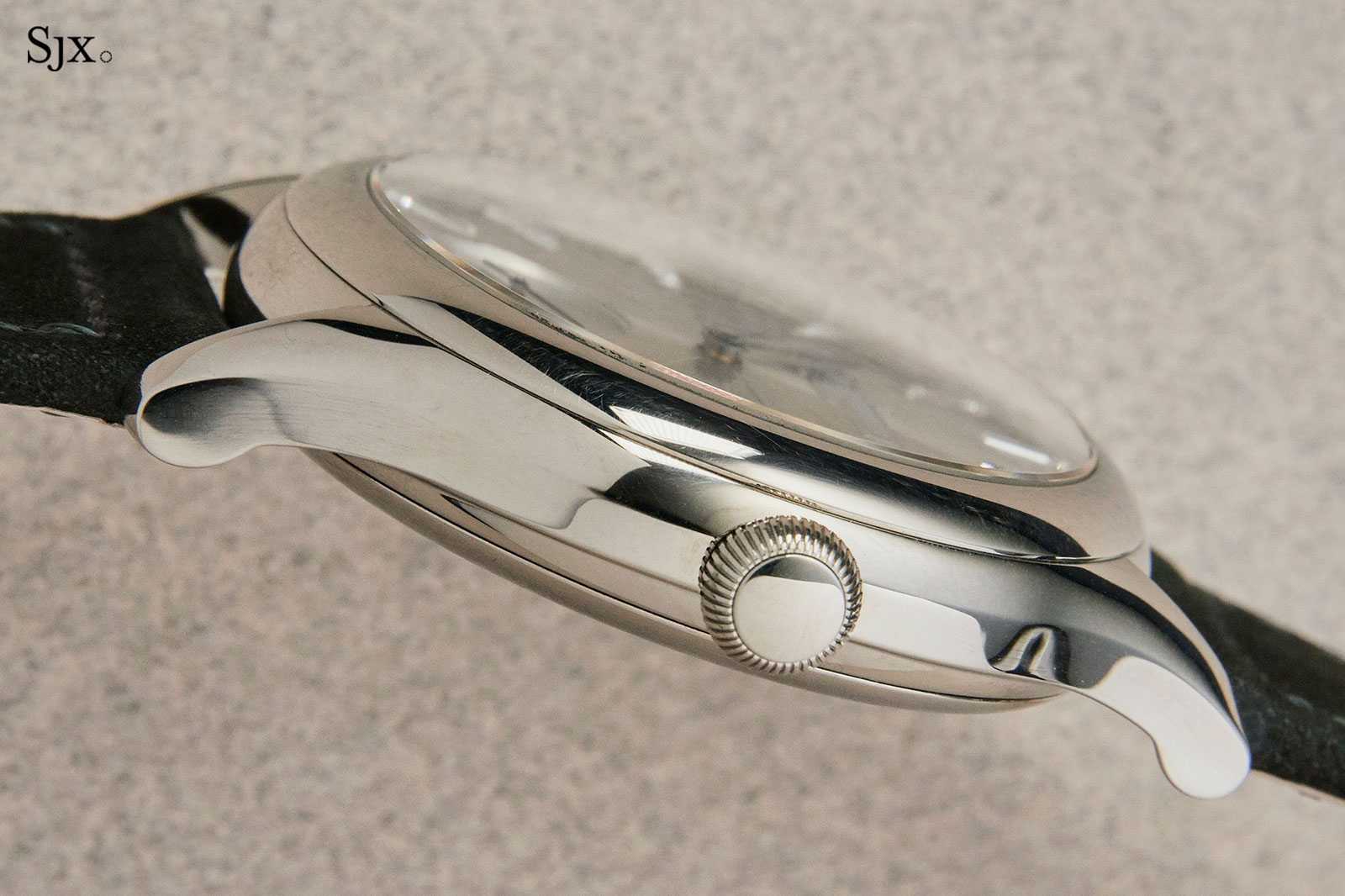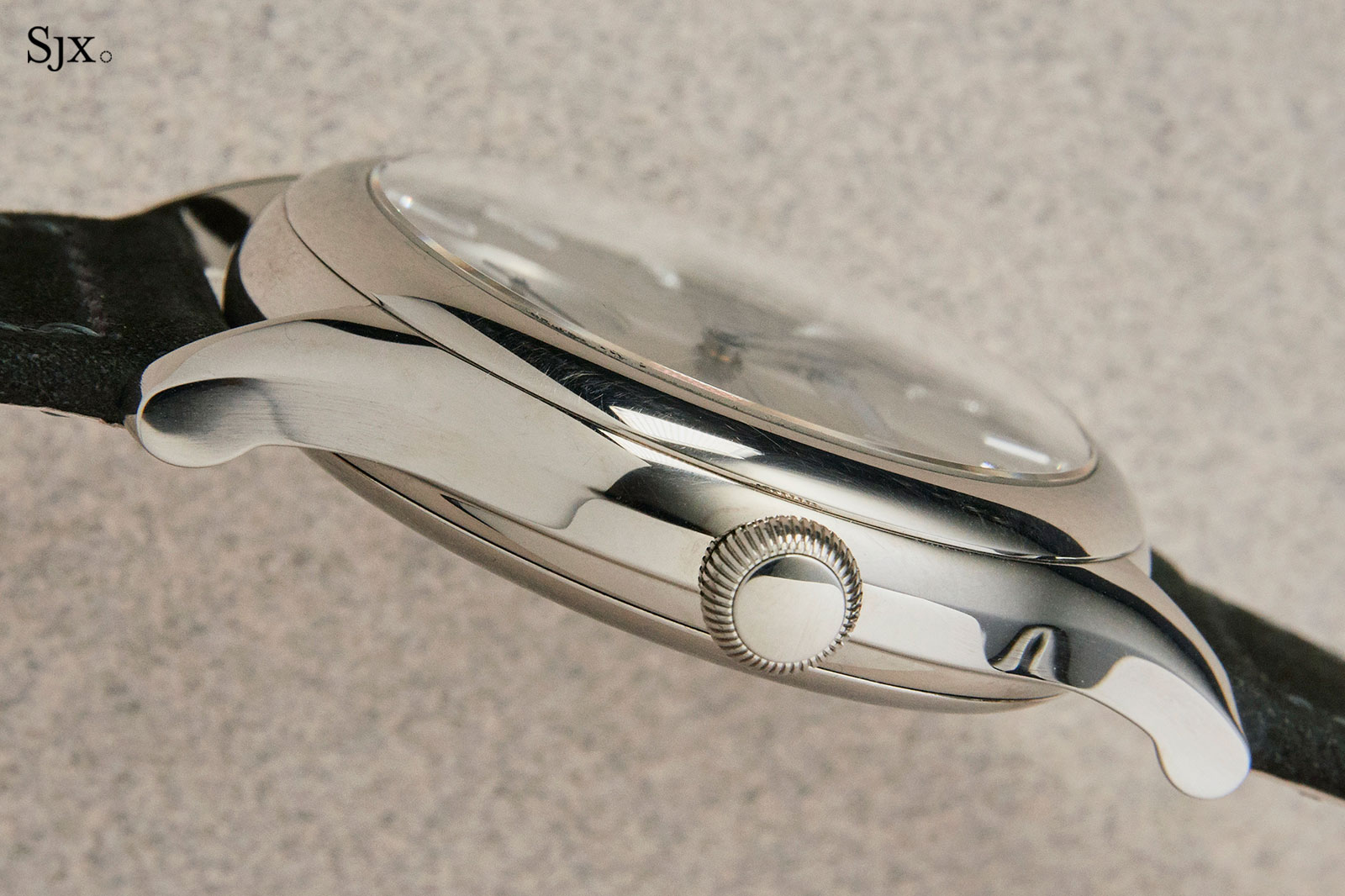 And the movement is cal. LF 619.01, which marks it out as relatively recent production. The earlier versions of the movement were still marked "FBN", after Ferrier, Barbasini and Navas, the trio of watchmakers responsible for its conception.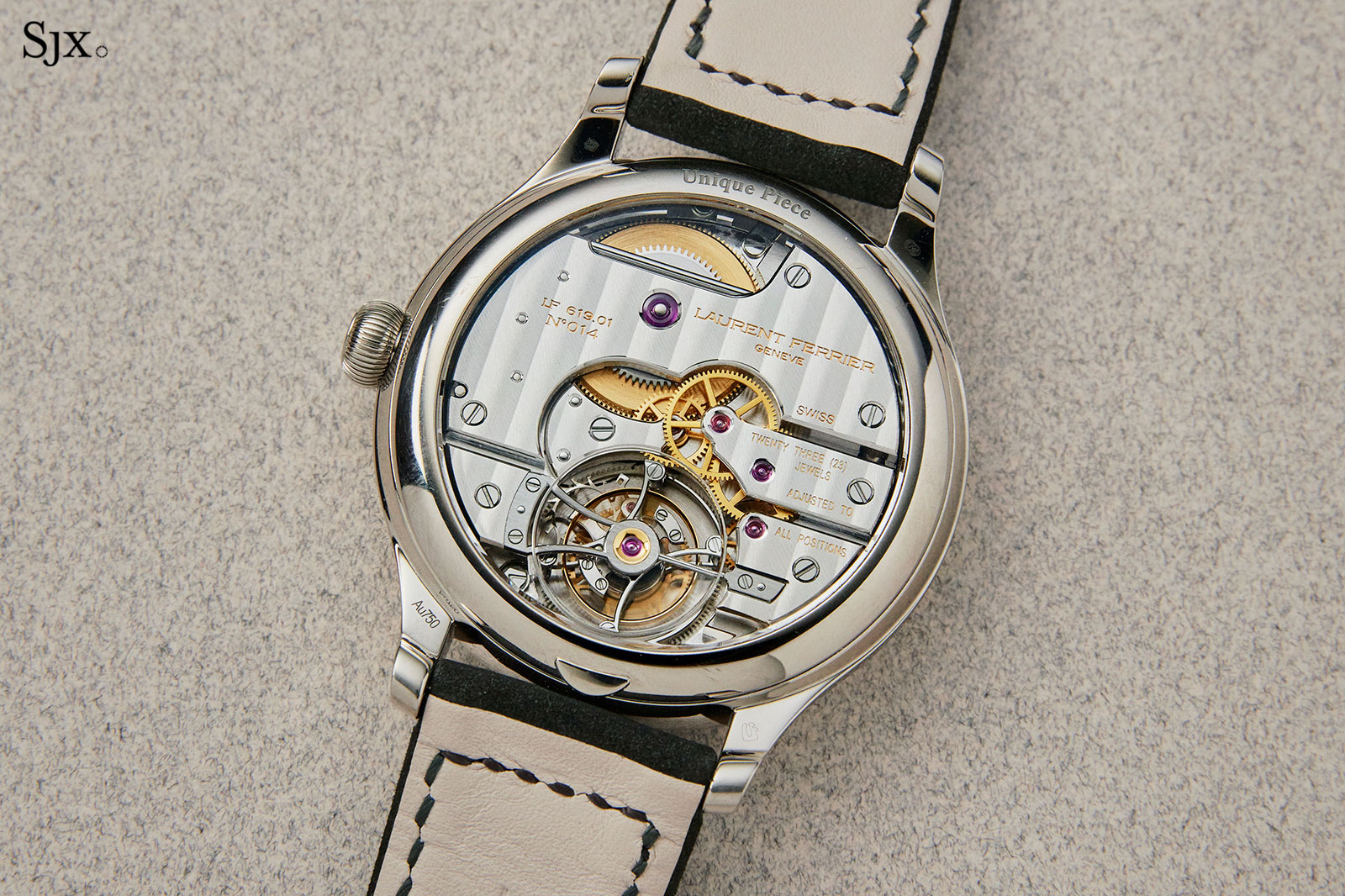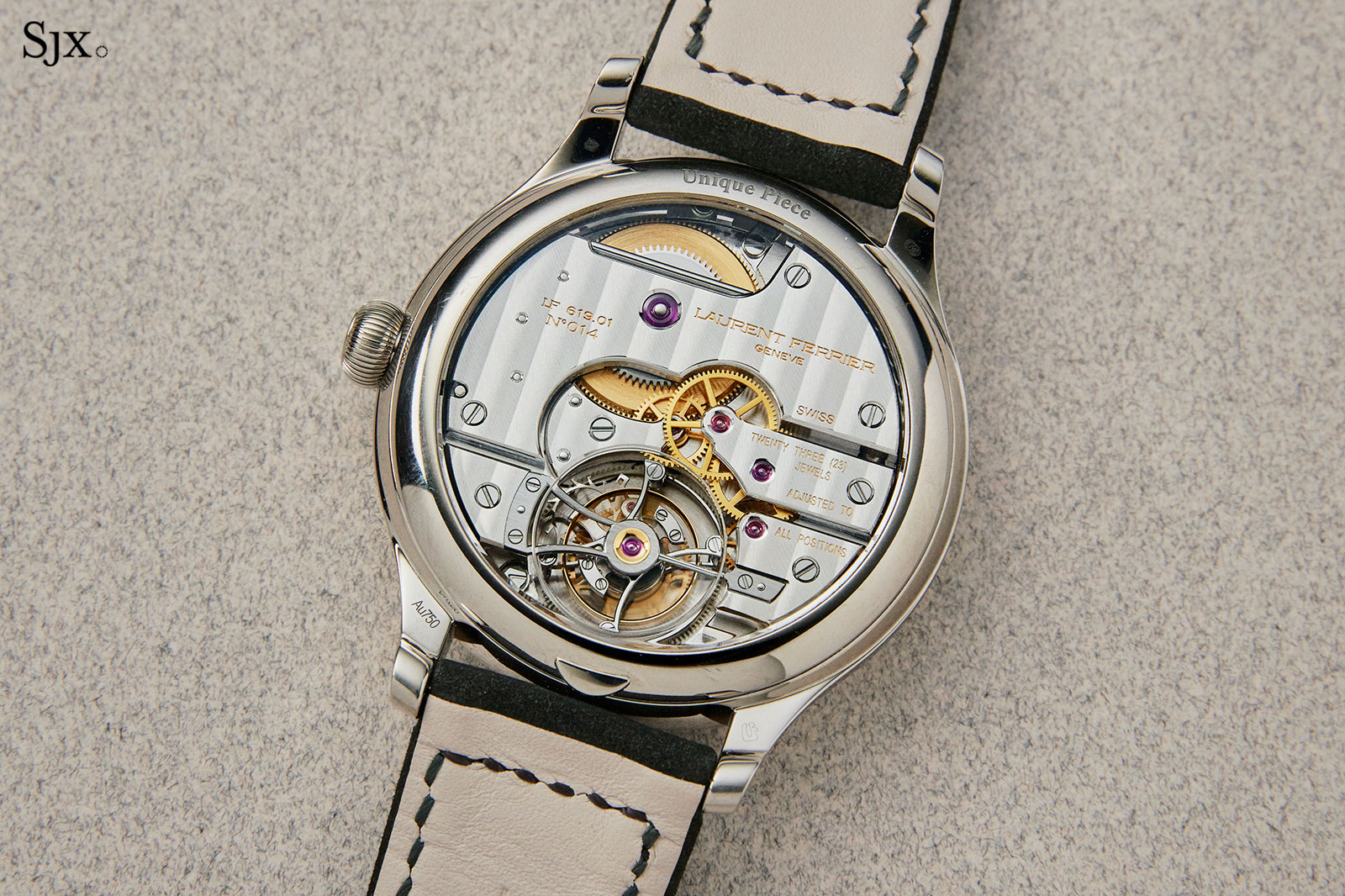 The movement finishing is of course very, very well done. Notably the sapphire display back has a tiny magnifier attached to its inner face, which serves to highlight the tourbillon carriage.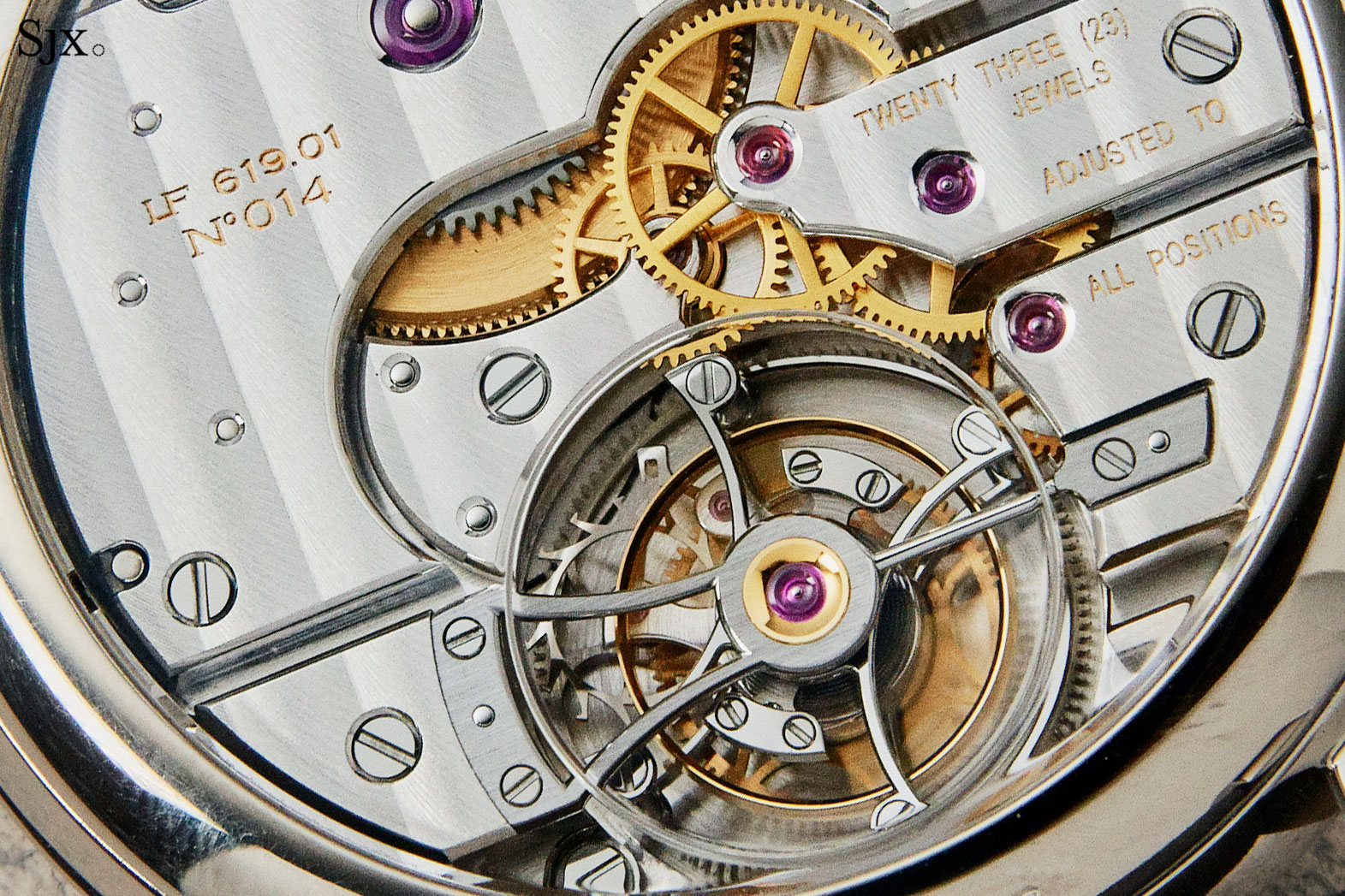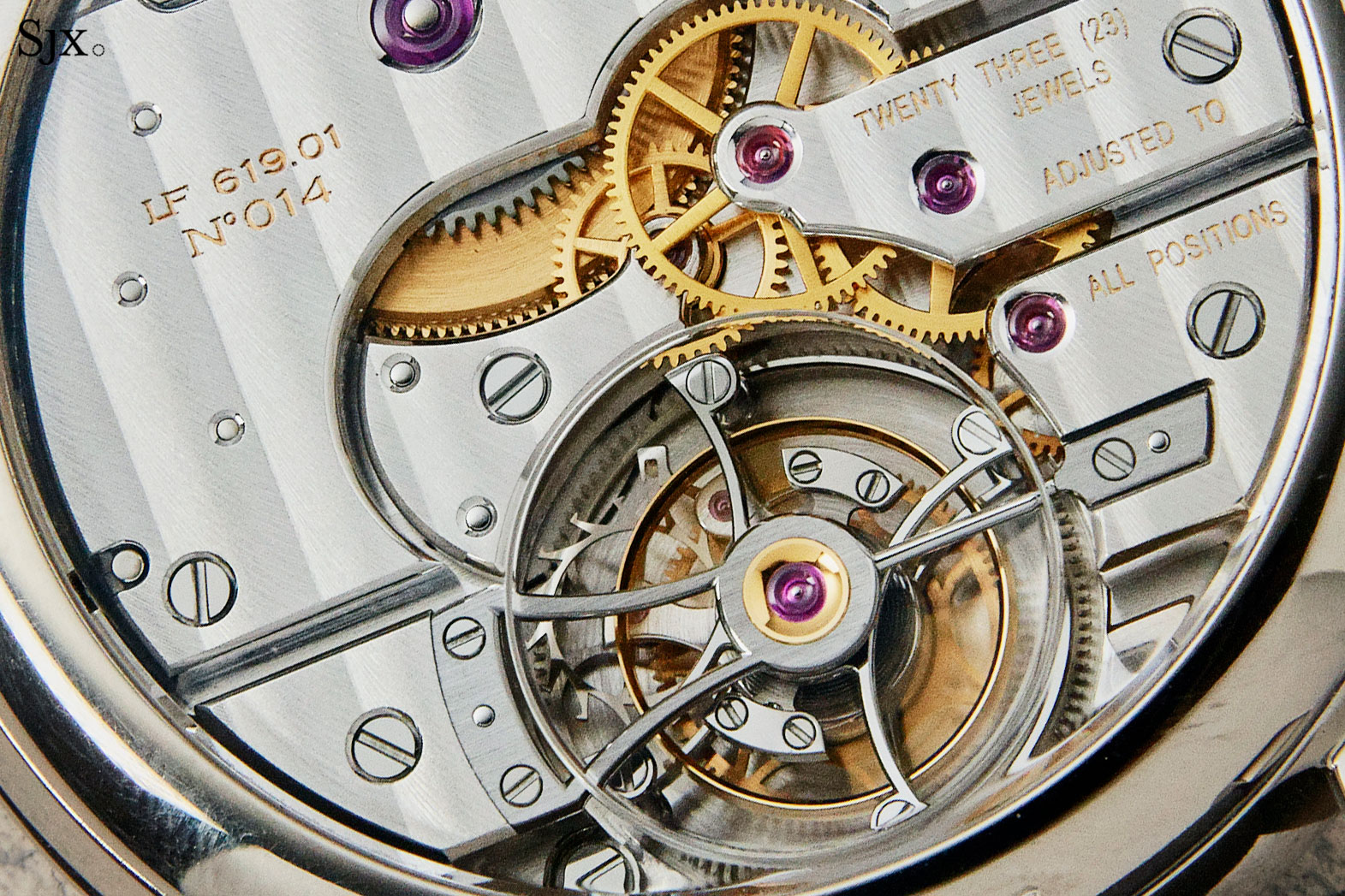 Complete with its original packaging, the watch is in almost pristine condition, appearing to have been worn little, if at all. It's estimate at HK$320,000 to HK$480,000, or US$40,000 to US$60,000.
---
Lot 937 – Omega Seamaster 1000 prototype
This is an uber-exotic diver's watch. It's a prototype saturation diver's watch with a F300Hz electronic tuning fork movement, accompanied by an Omega museum archive extract confirming it being an experimental watch.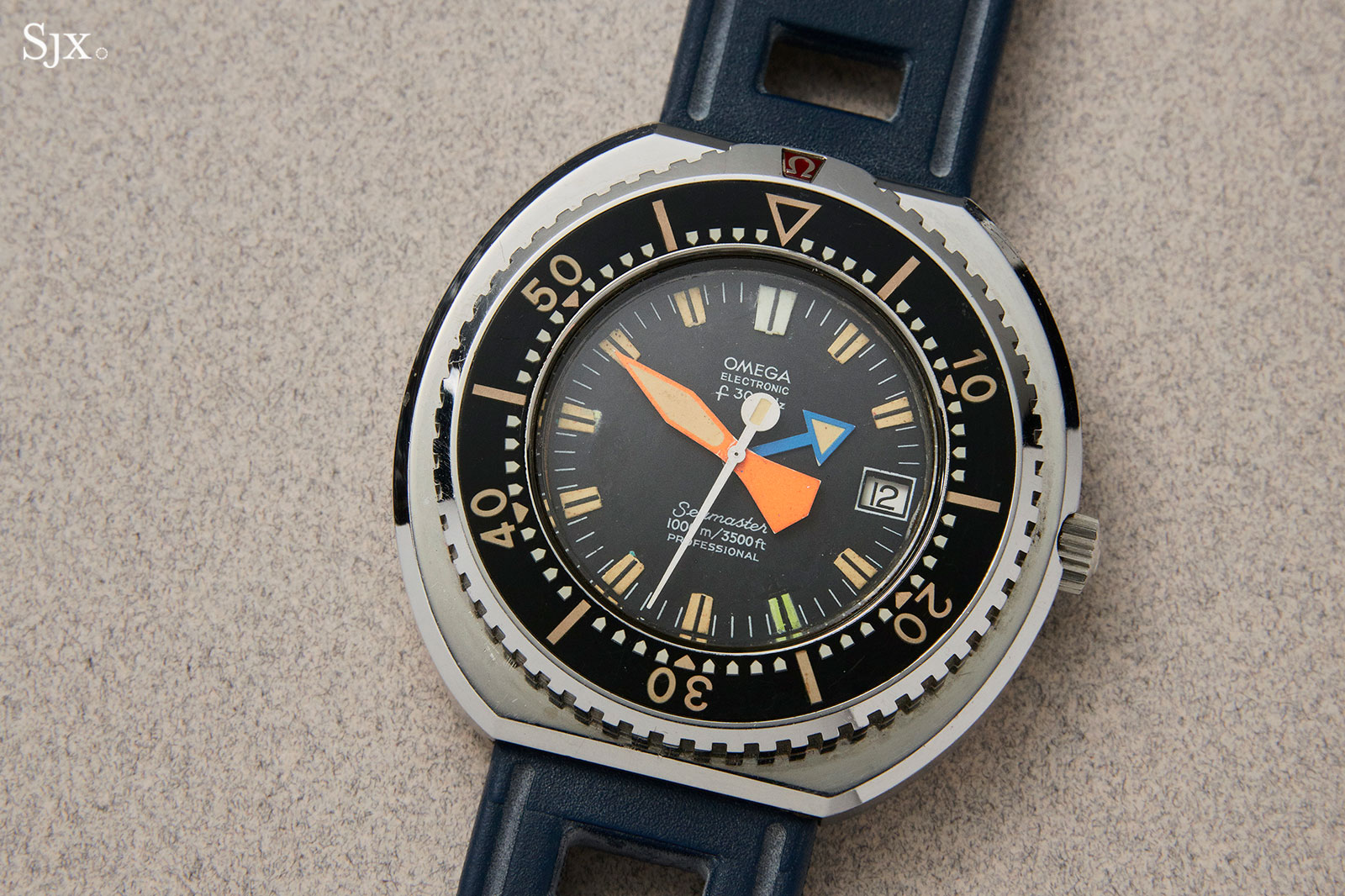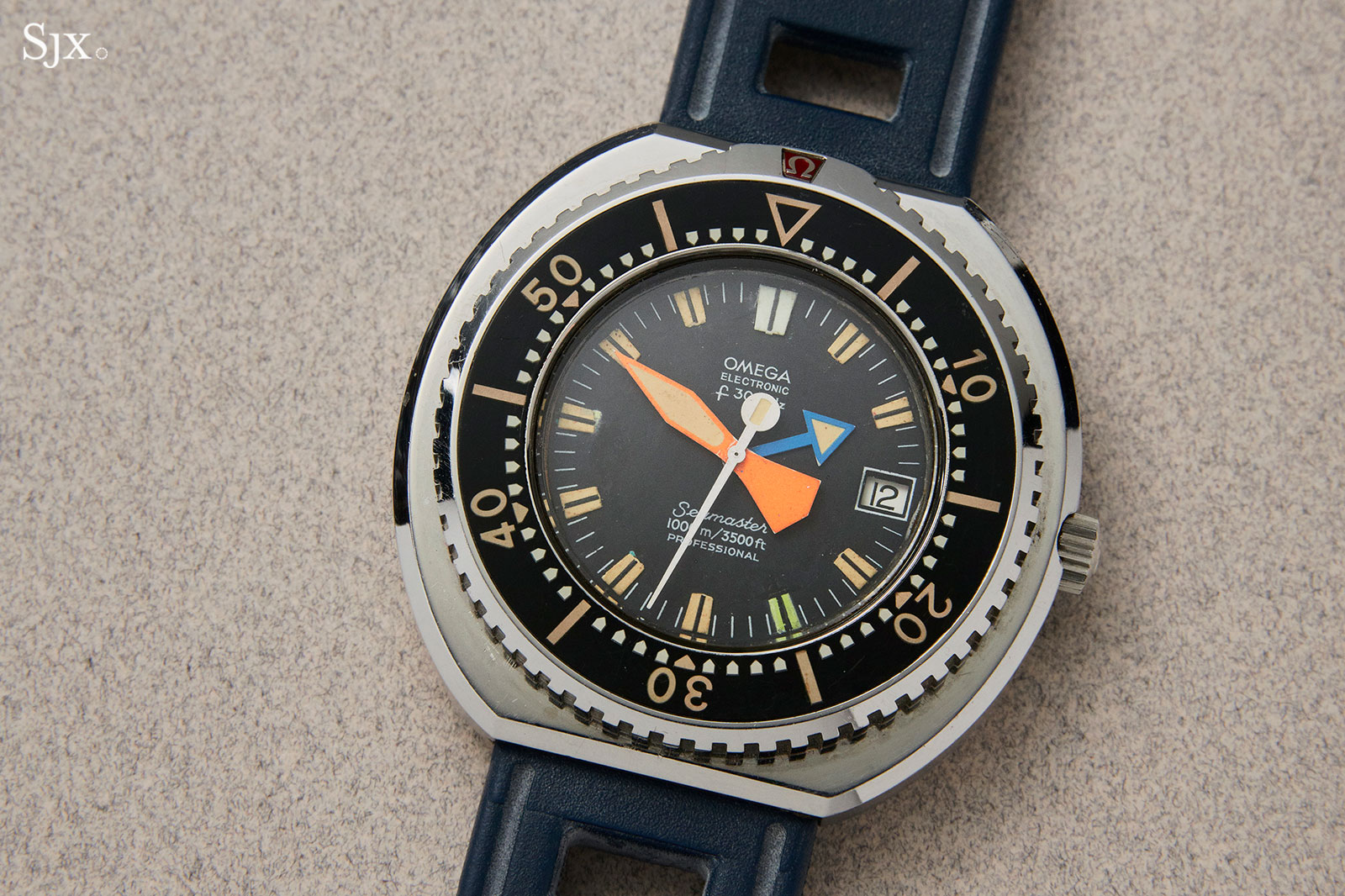 Created in 1974 for an American deep sea diving firm, the watch never made it to production; the saturation dive watches that did make it to market were the Ploprof and automatic Seamaster 1000.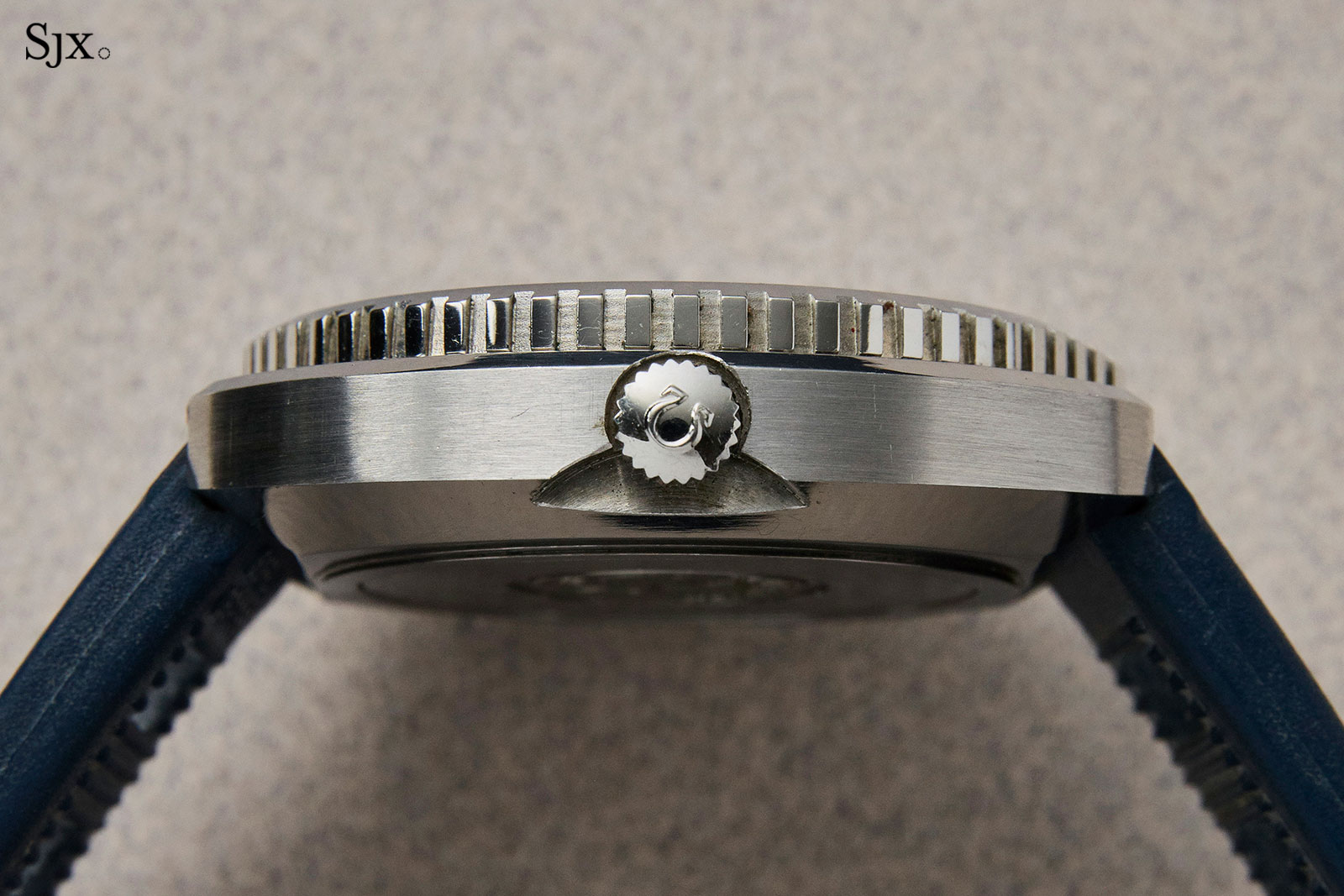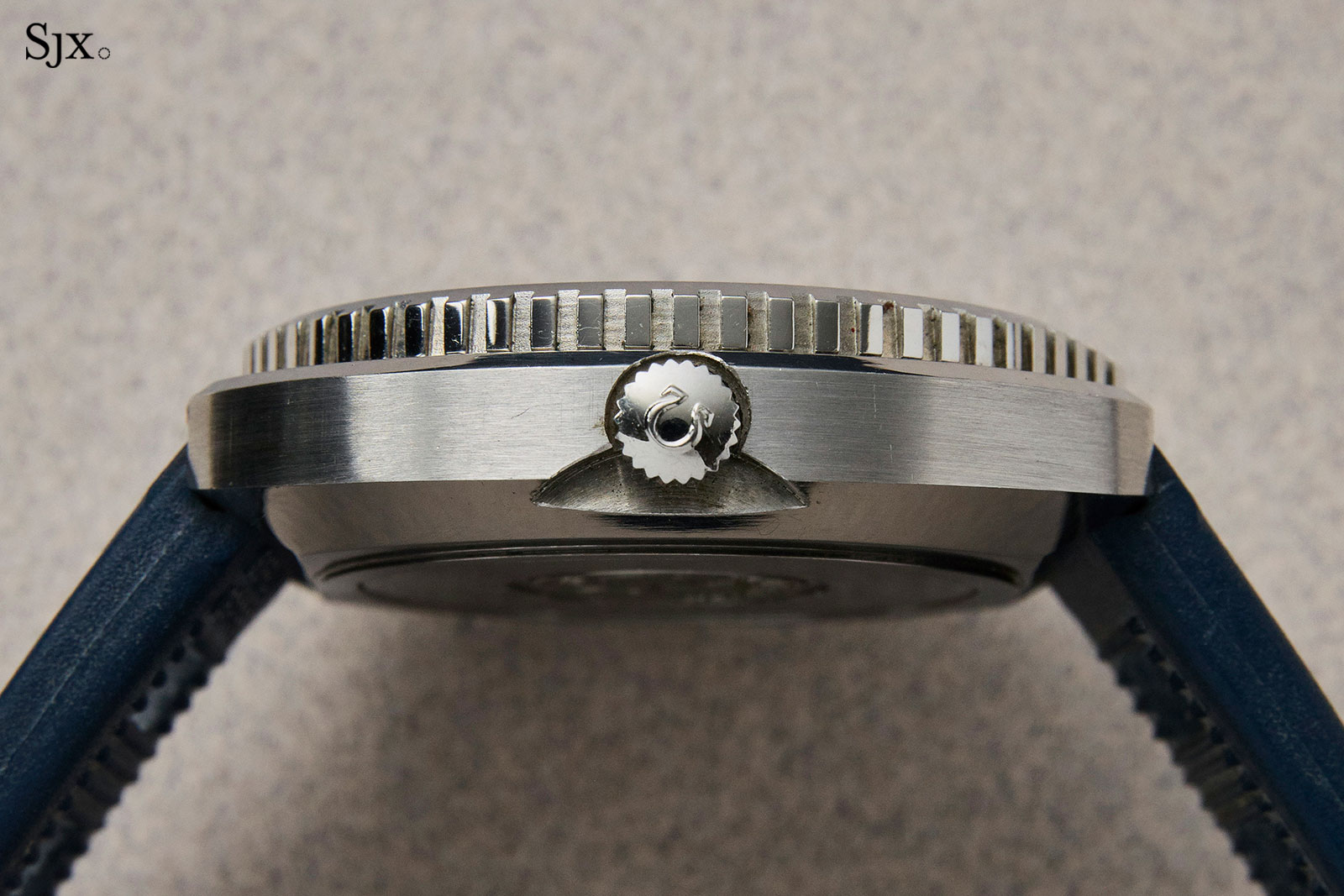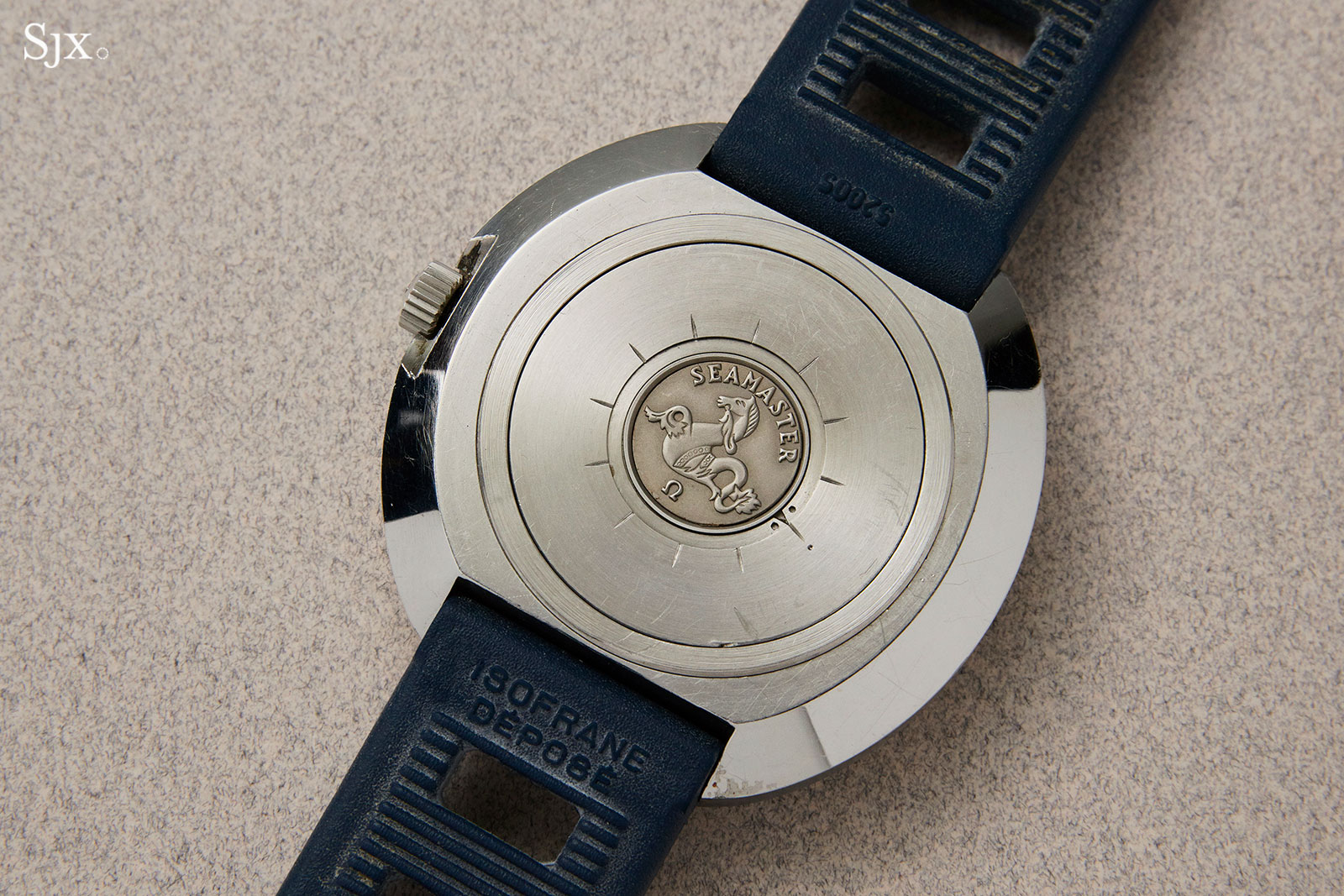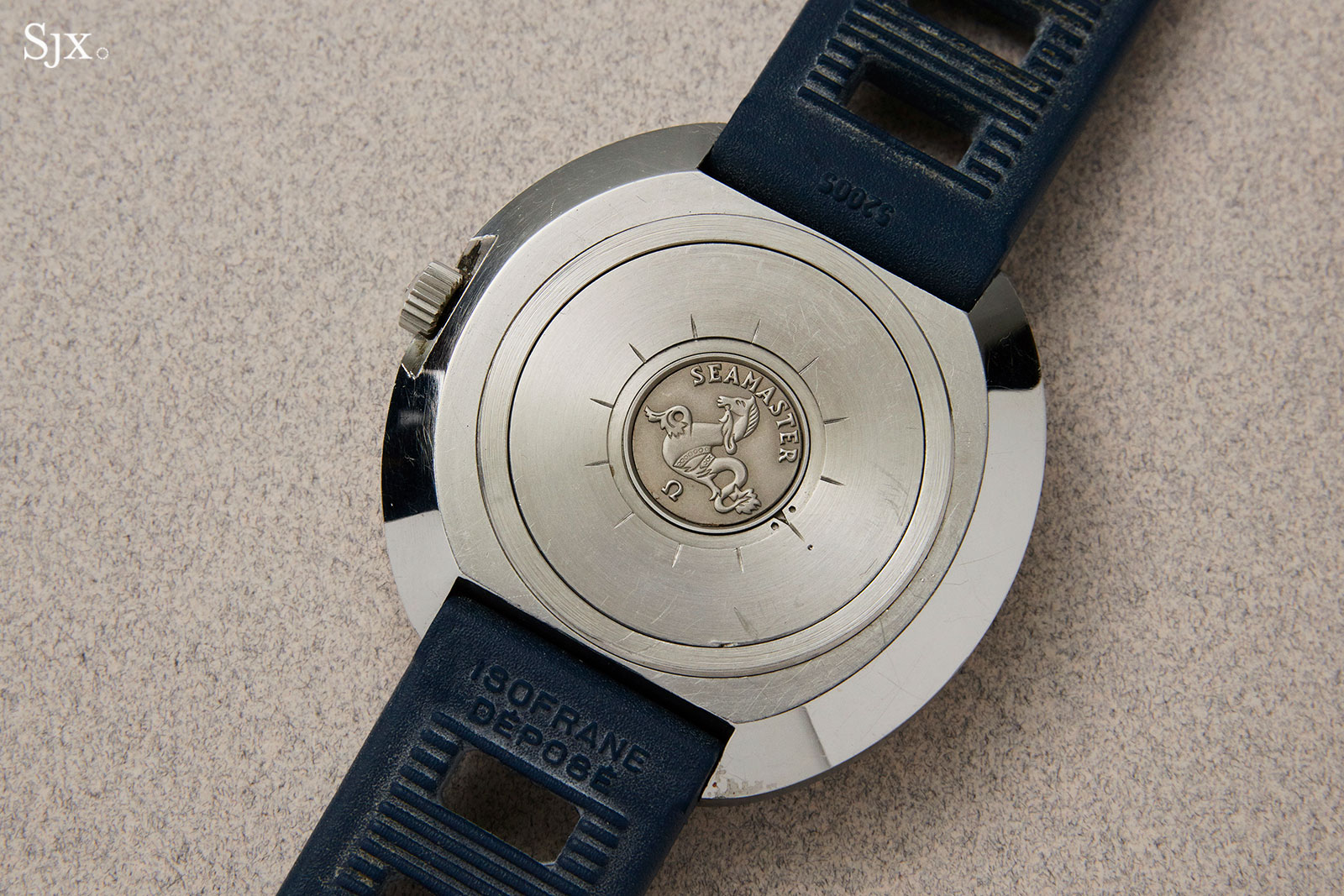 The crown does not screw down, which means the prototype didn't make it to water, while the dial has the five o'clock marker painted in green, in contrast to the others in orange. According to Phillips, it could either be the result of a repainting or done intentionally as a marker for a diving period.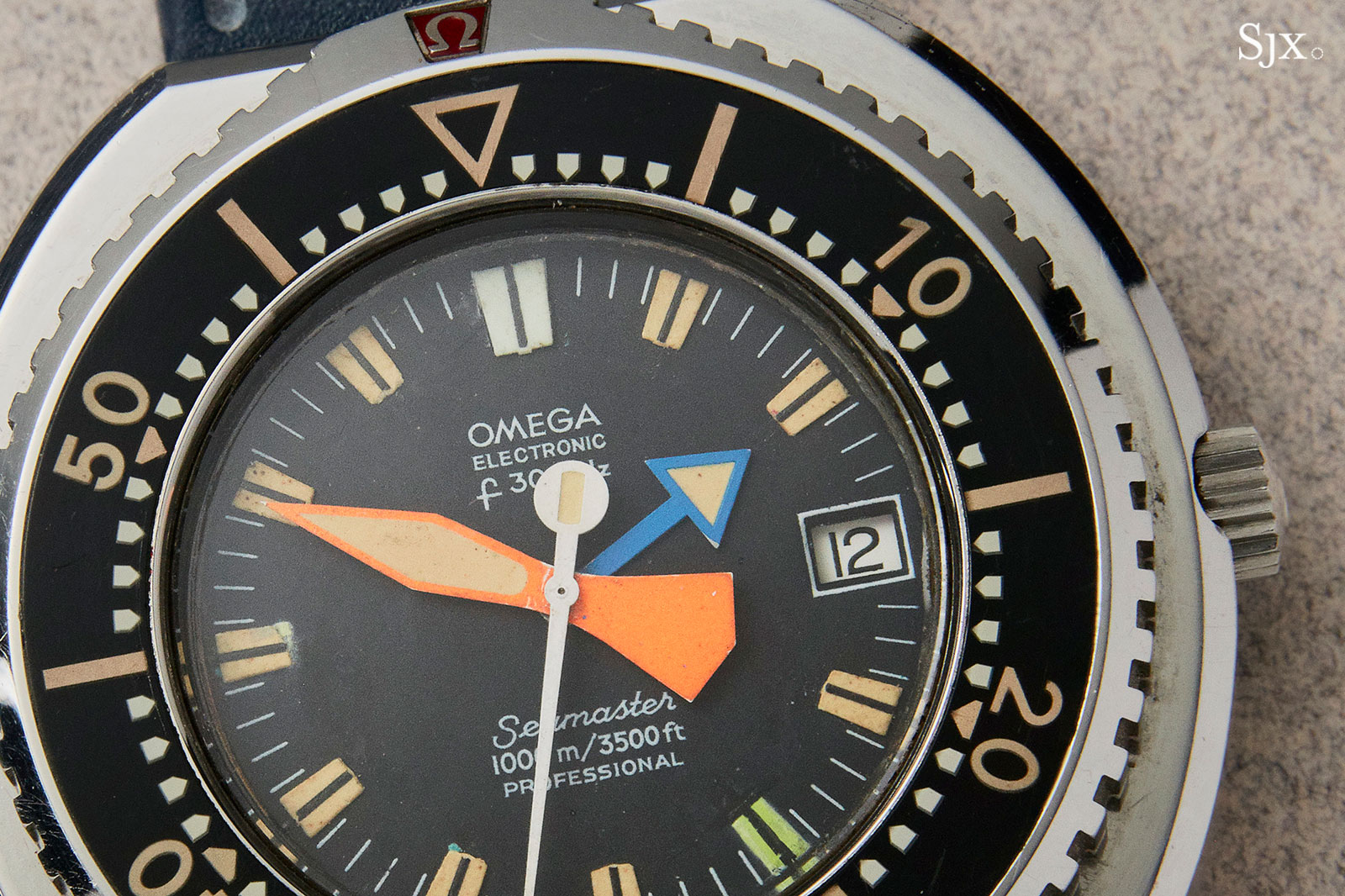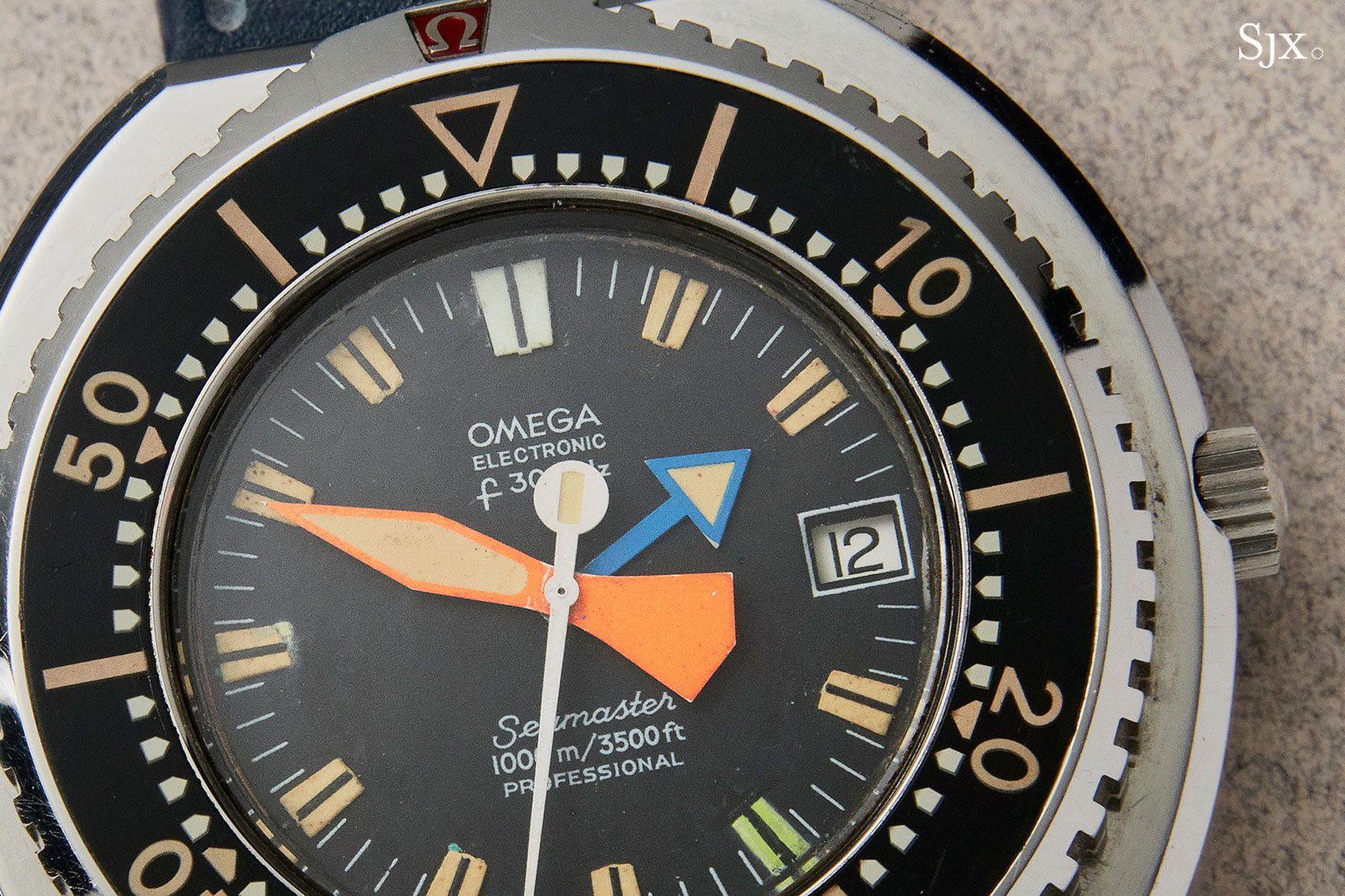 The cal. 1220 inside is powered by a battery, but regulated by a tuning fork instead of the quartz crystal found in modern quartz watches. Consequently the movement has a distinctive hum when in operation, and the seconds hand glides along smoothly.
This has an estimate of HK$120,000 to HK$200,000, or US$15,400 to US$25,600.
---
Lot 943 – Mathey-Tissot Type XX chronograph
While Breguet is the best known maker of the Type XX chronograph made for the French airforce in the 1950s, it didn't actually assemble most of the early watches on its own. Because the airforce required the watches in large numbers, Breguet, then still based in Paris, parcelled the assembly to Swiss firm Mathey-Tissot.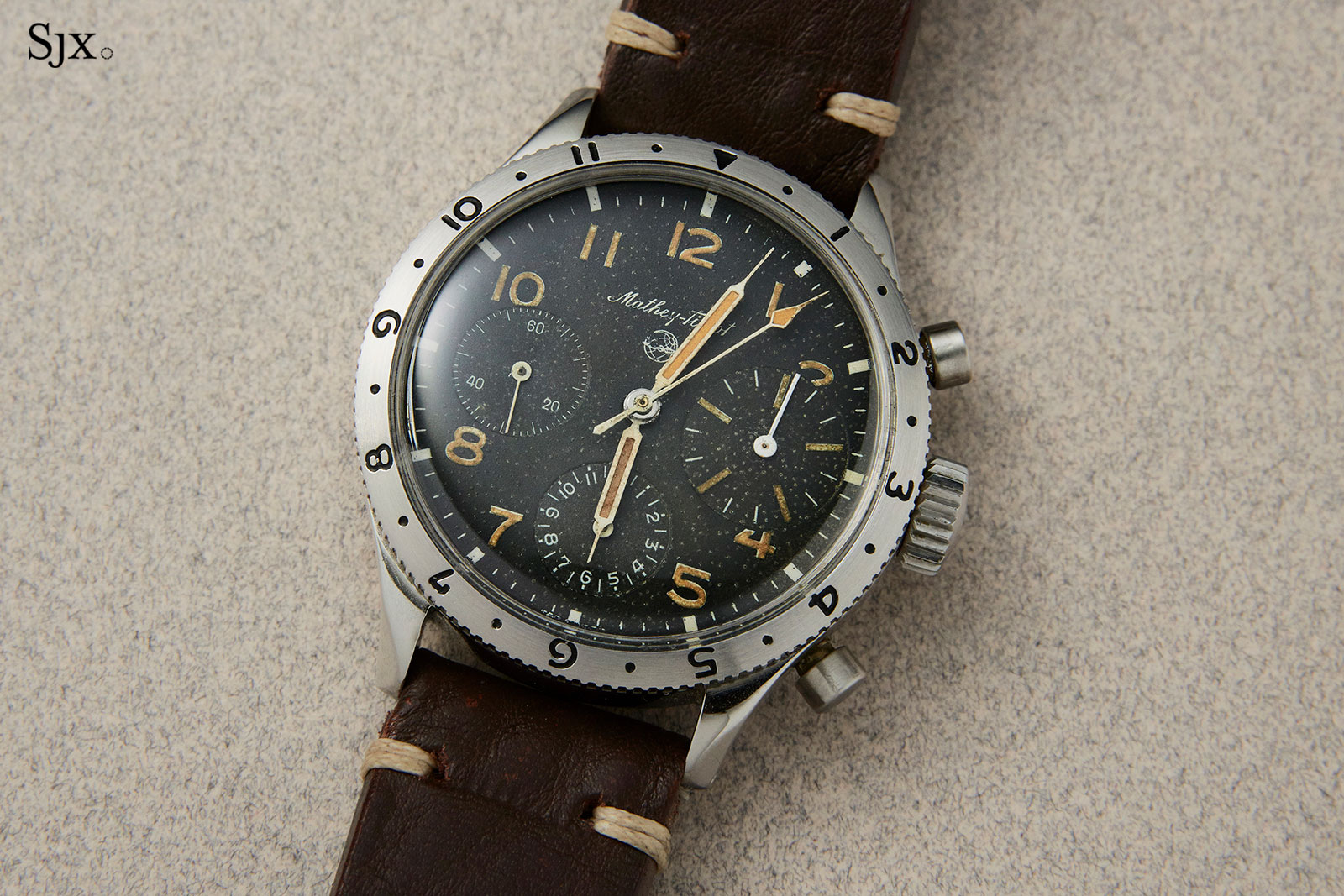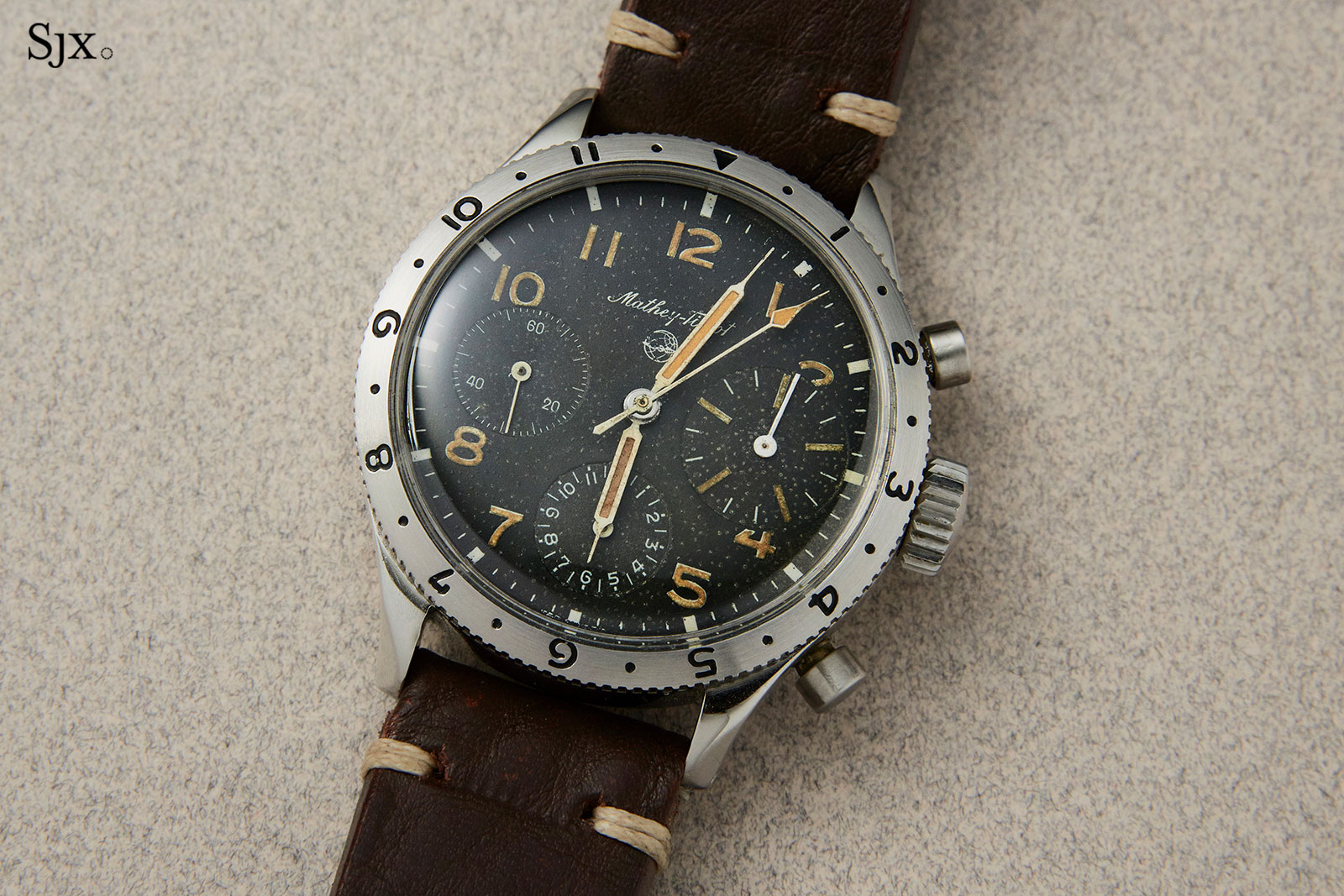 Mathey-Tissot itself produced the Type XX with its own name, resulting in watches like this. According to Phillips only 50 or so Mathey-Tissot Type XXs were produced, making it both a rarity and historical oddity.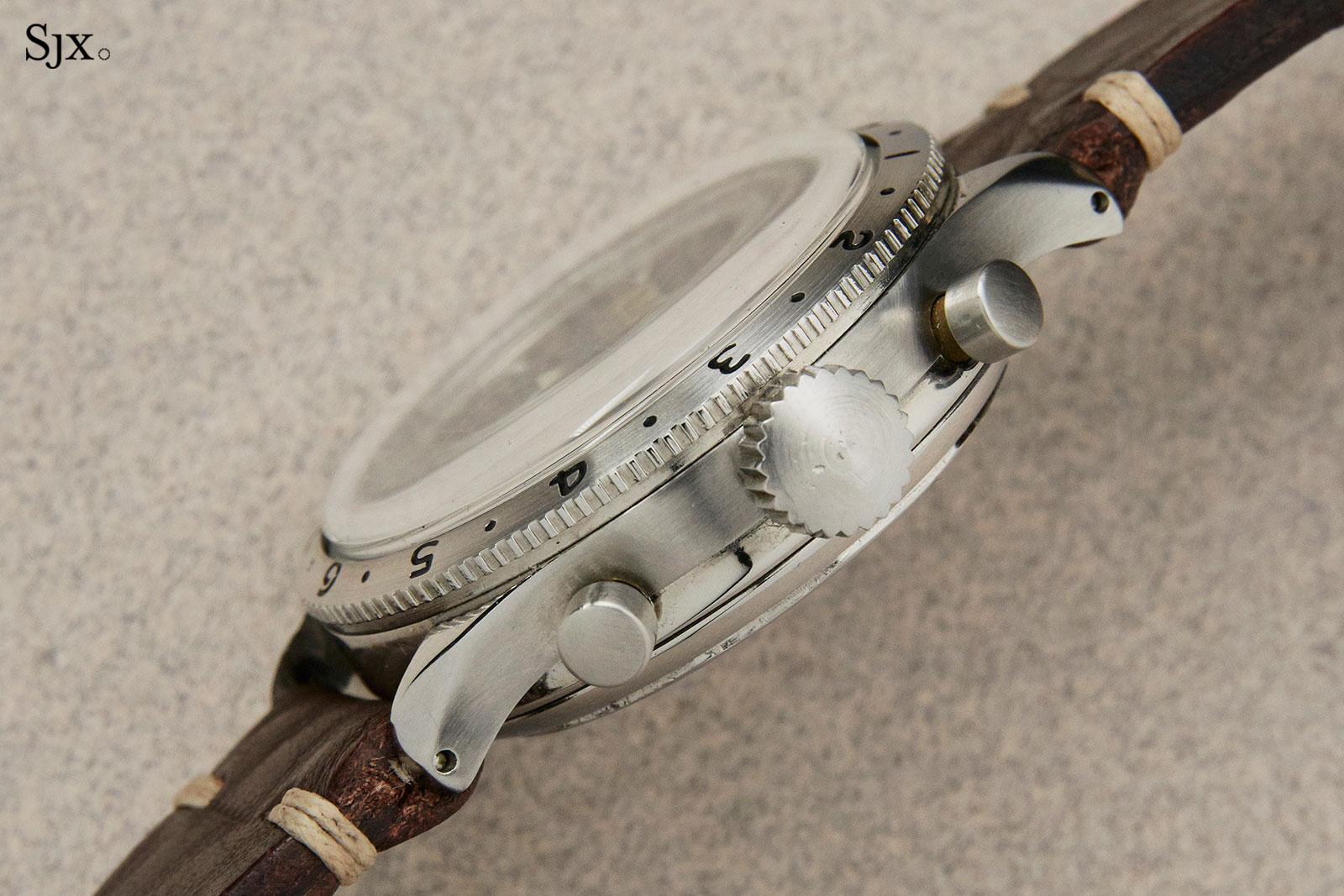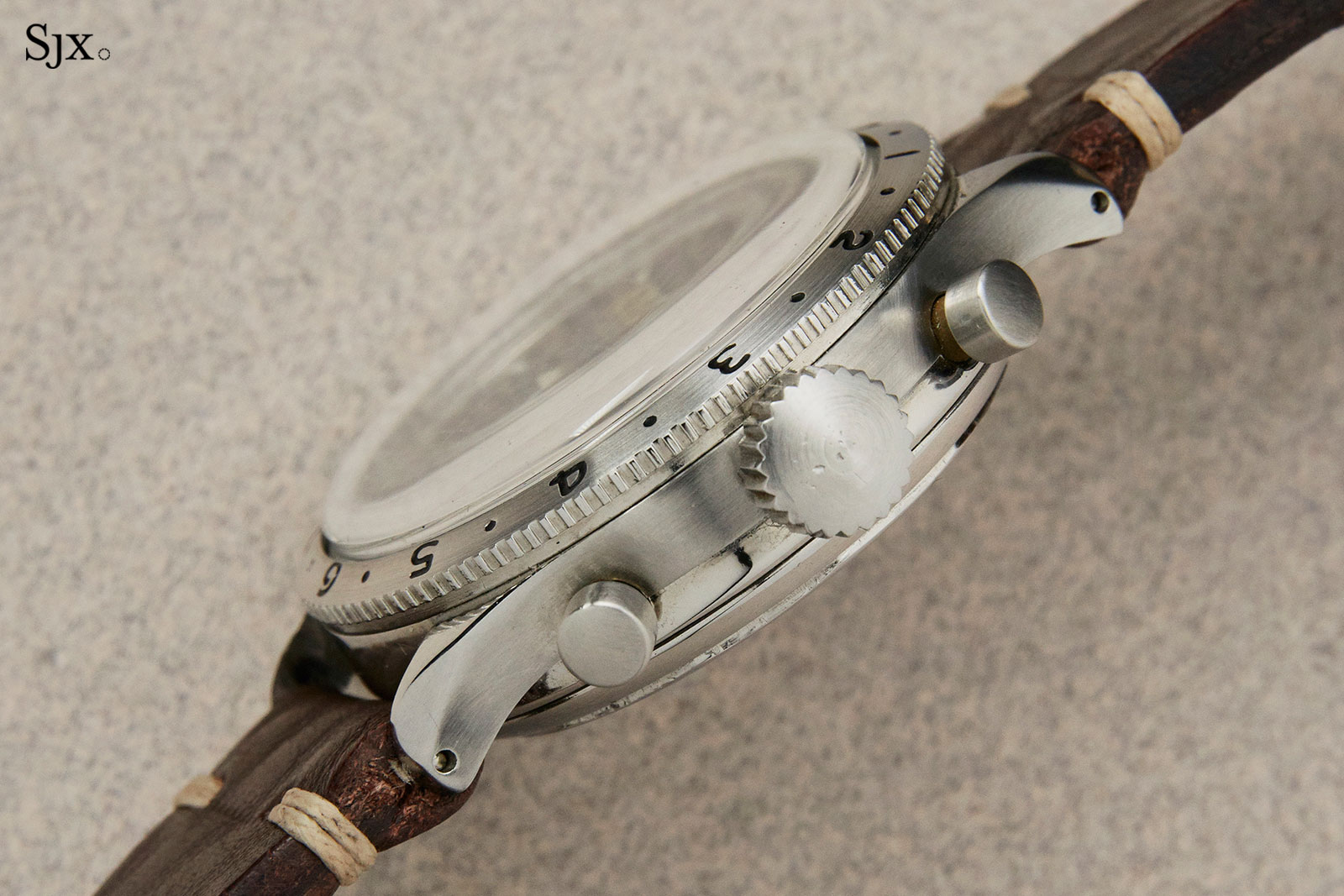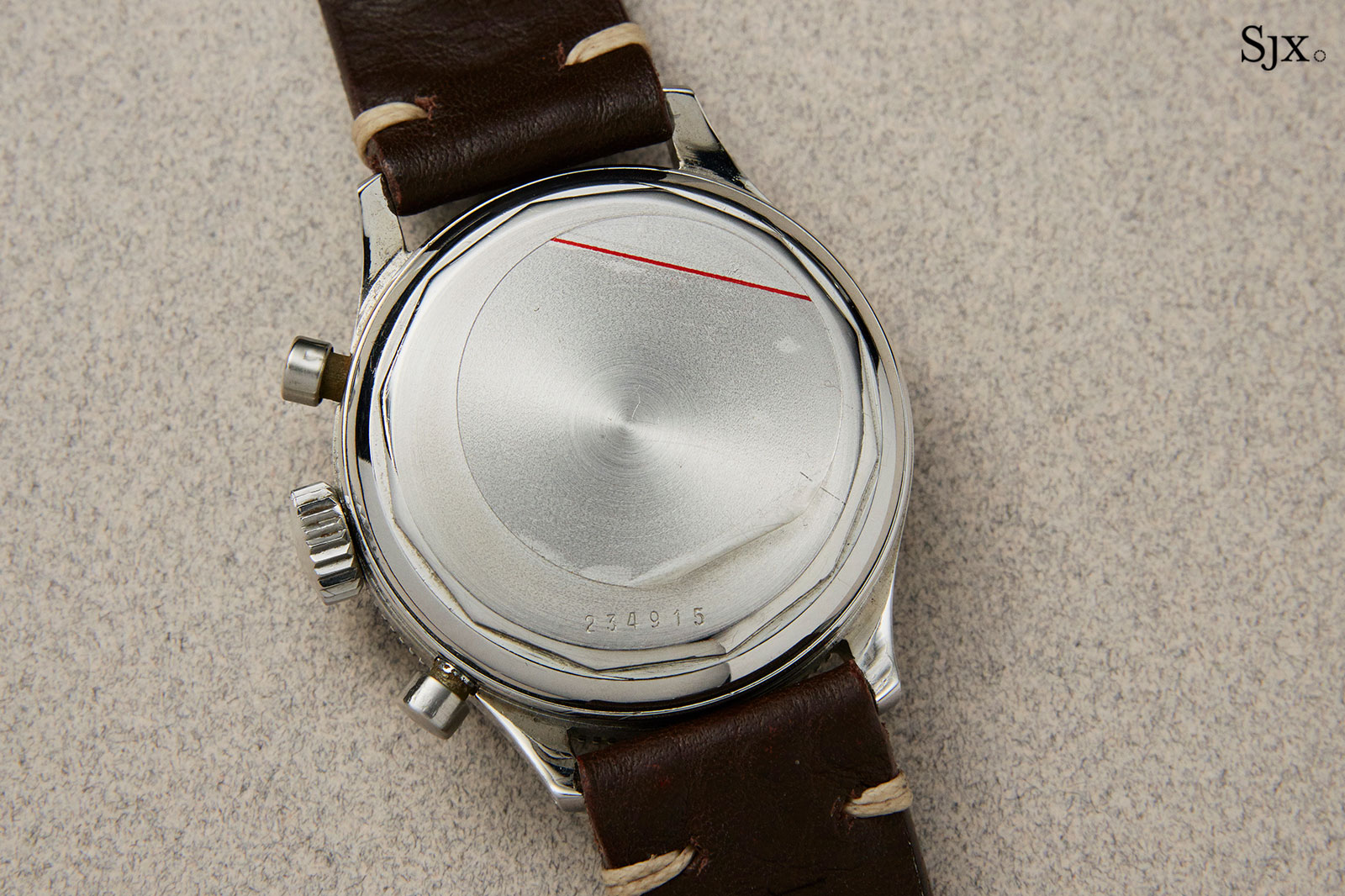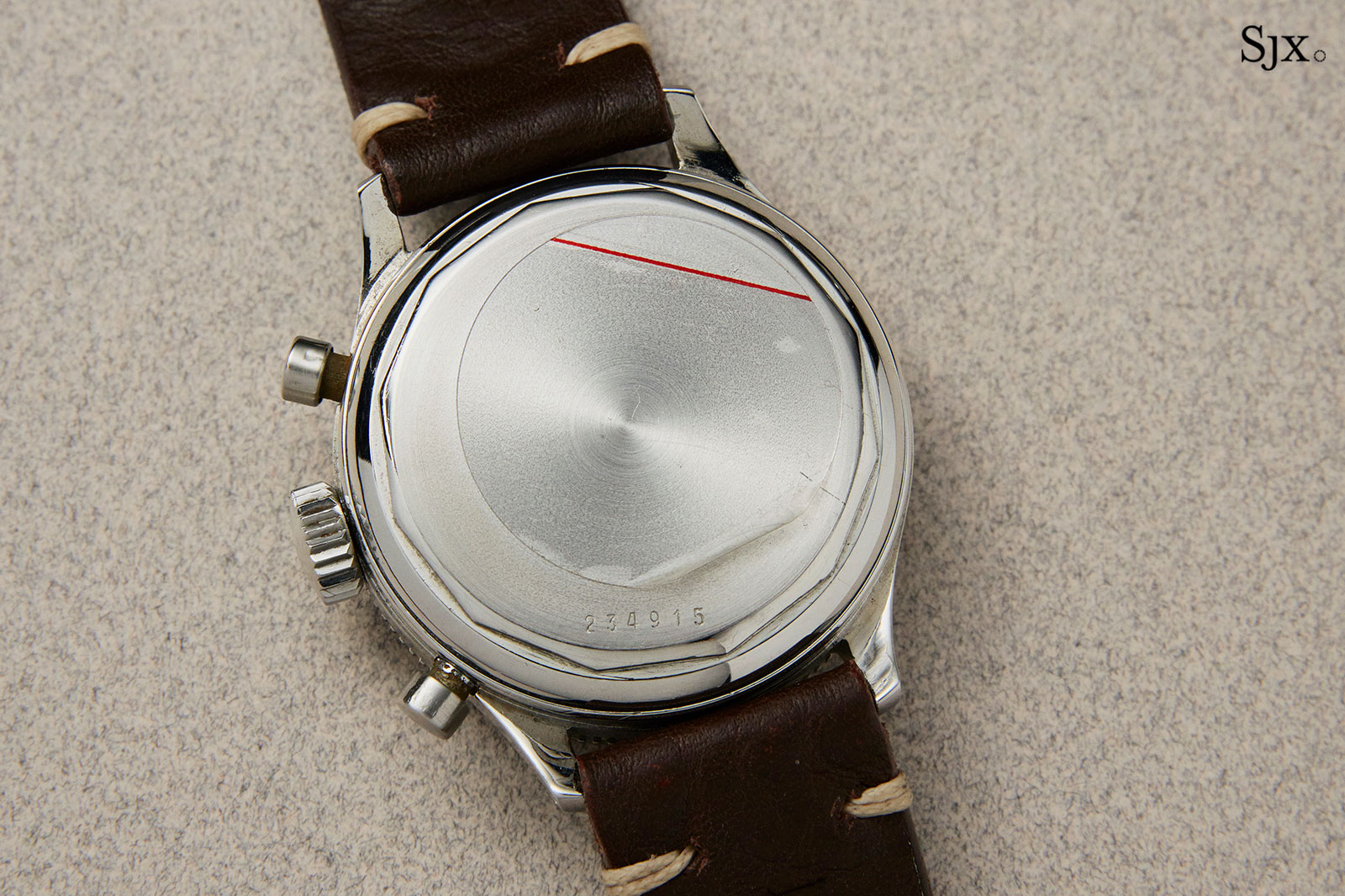 This example is in good condition, looking attractive despite modest signs of age.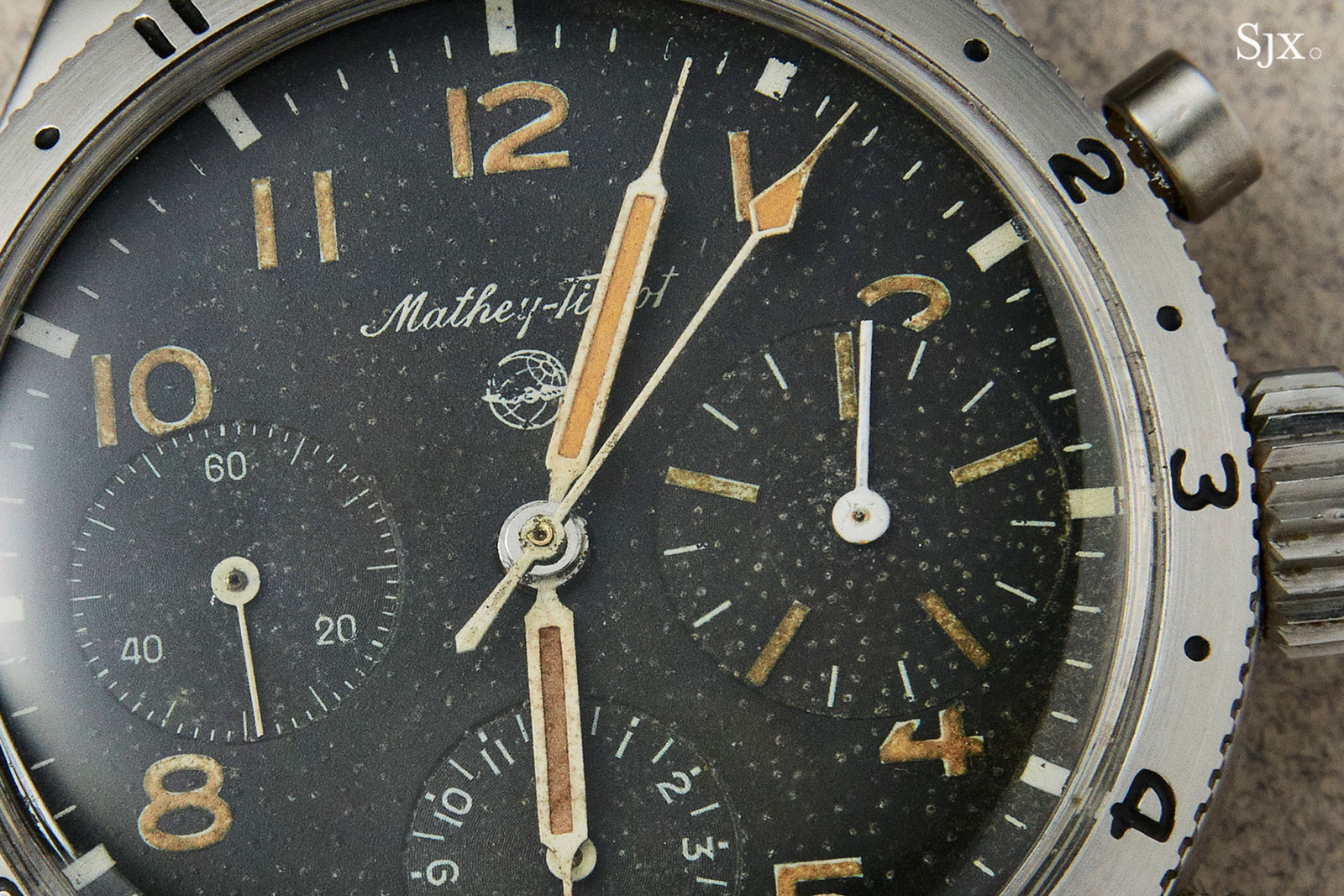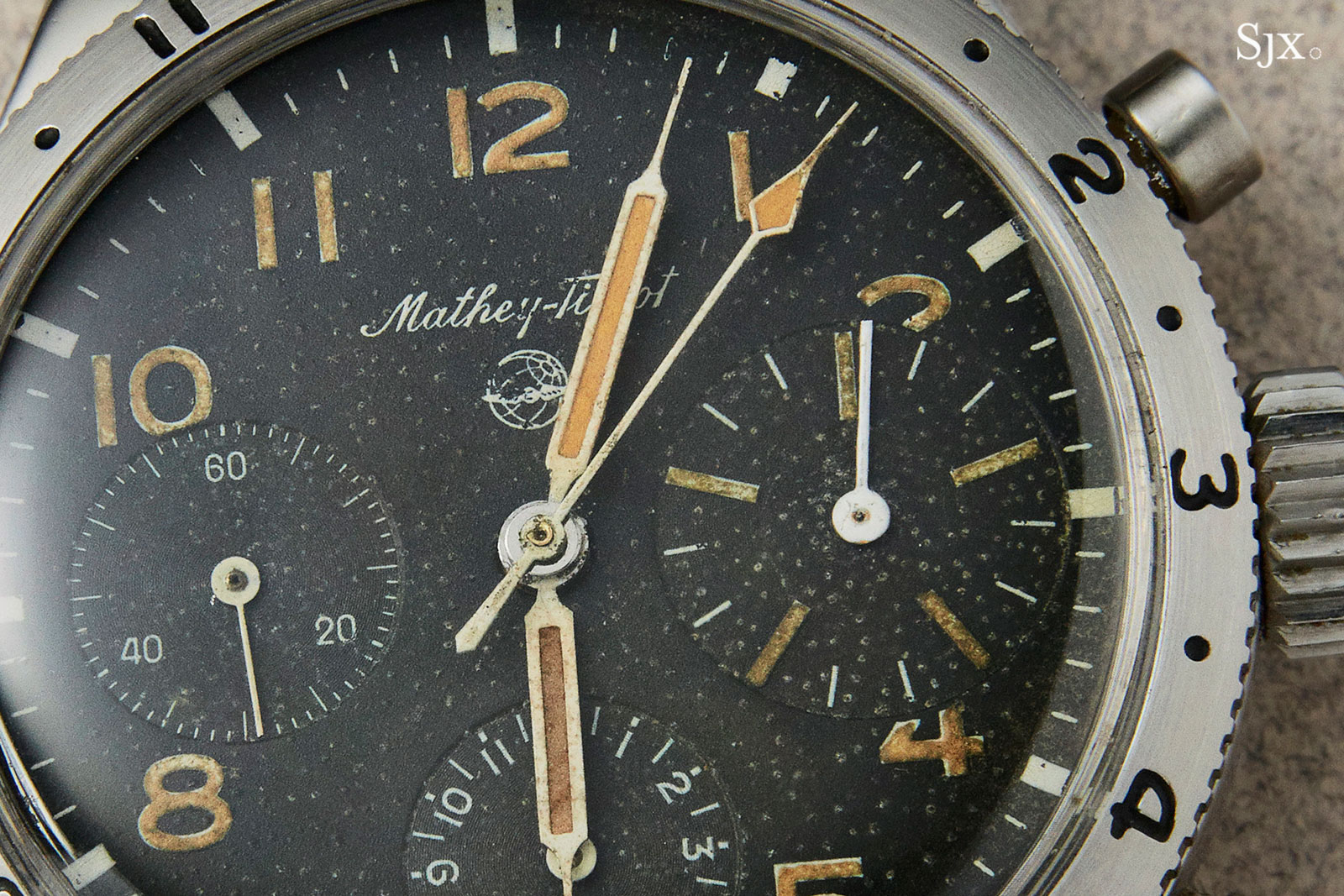 The estimate is HK$120,000 to HK$200,000, or US$15,400 to US$25,600.
---
Lot 944 – Omega Speedmaster ref. 145.022-69ST "tropical"
An example of the Speedmaster Professional post-Moon landing but before the commemorative engraving was inserted onto the case back, this ref. 145.022-69ST is from 1970.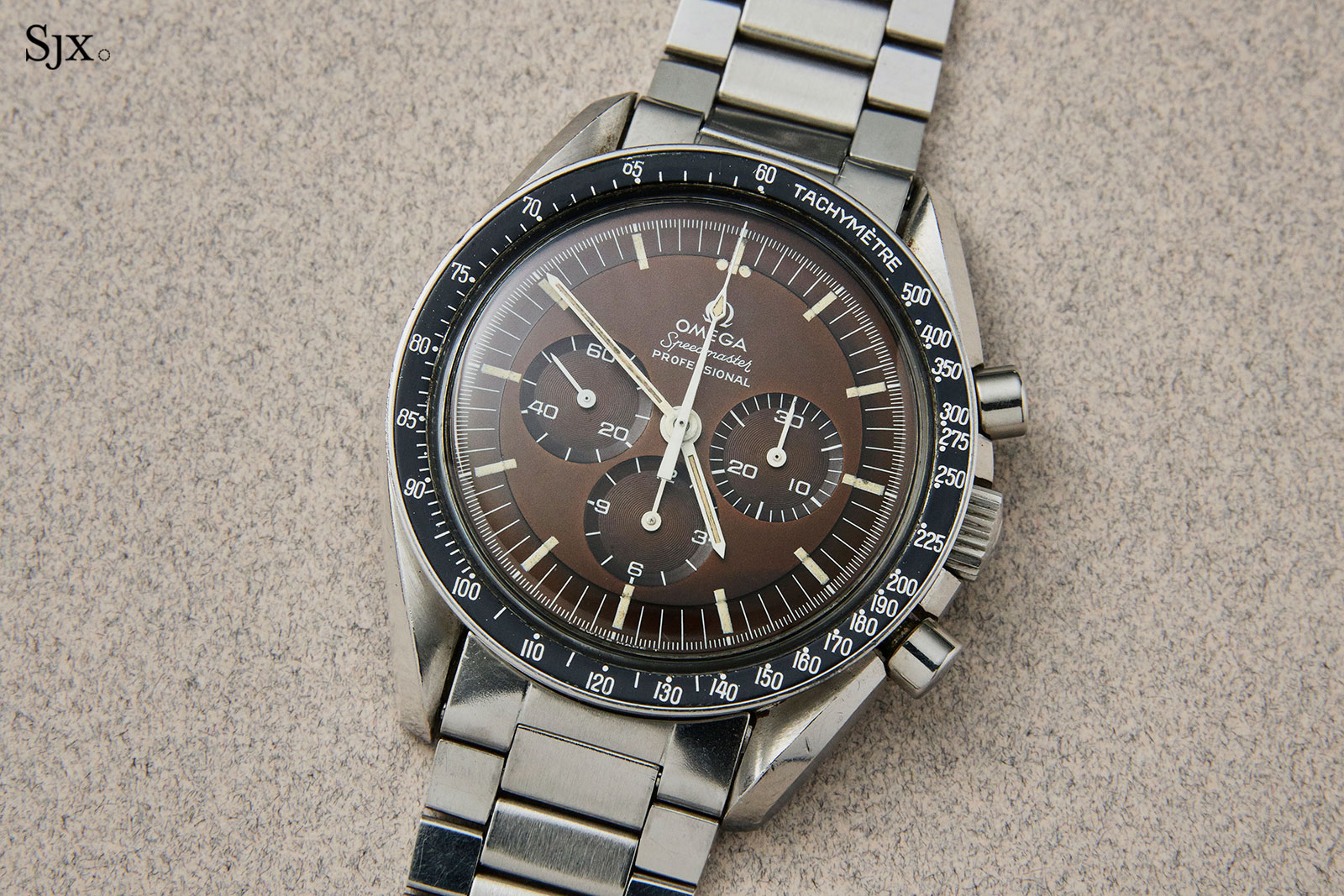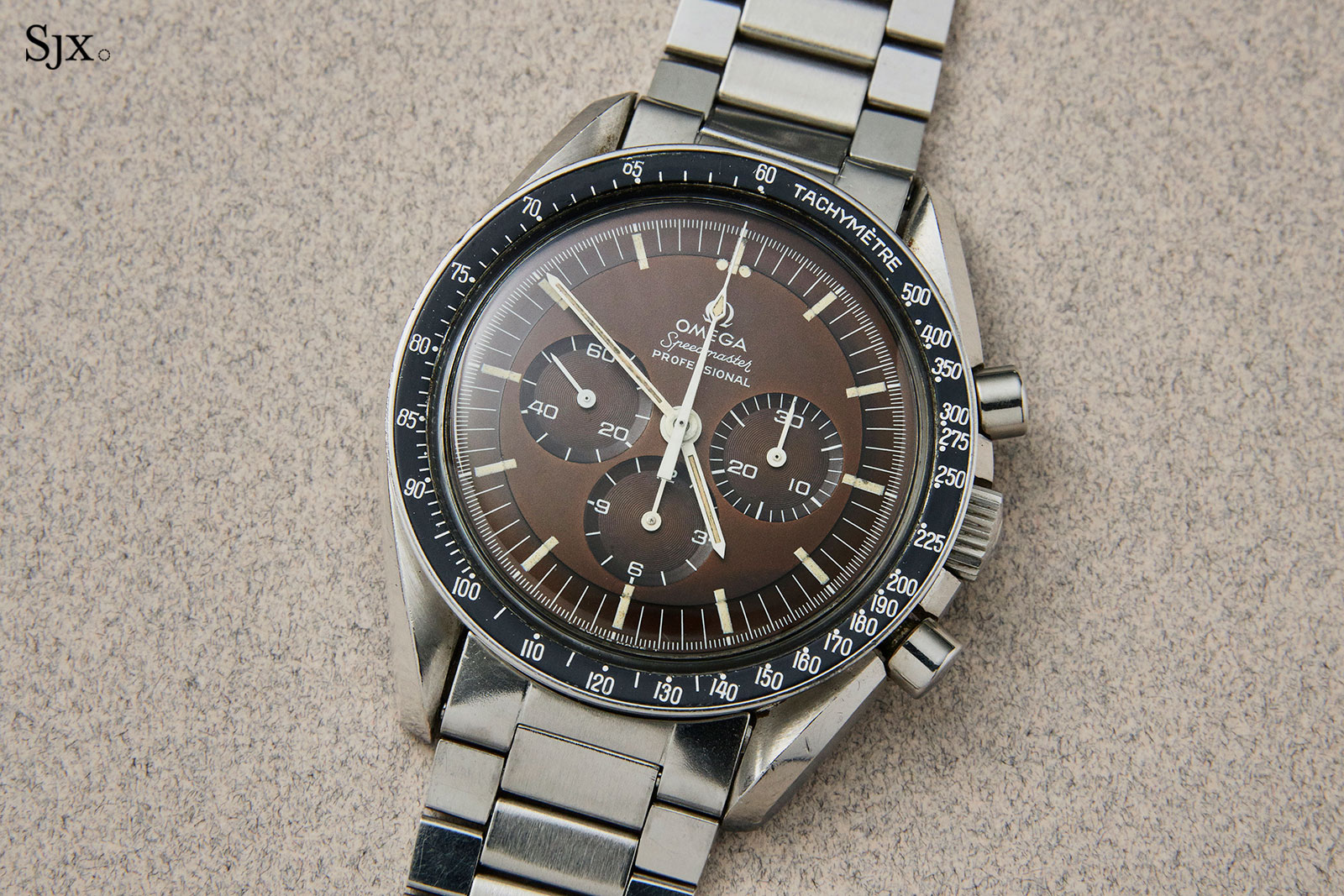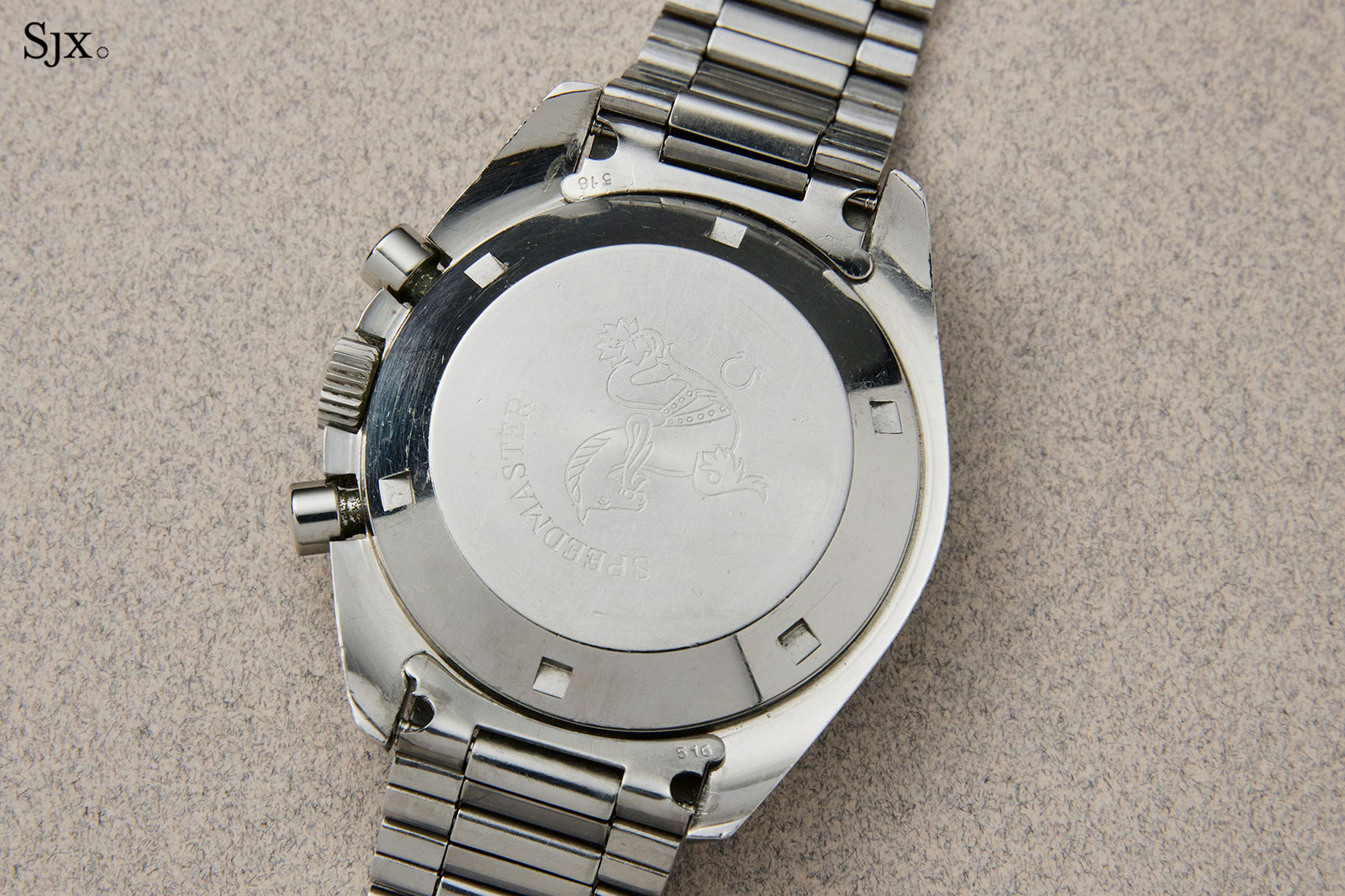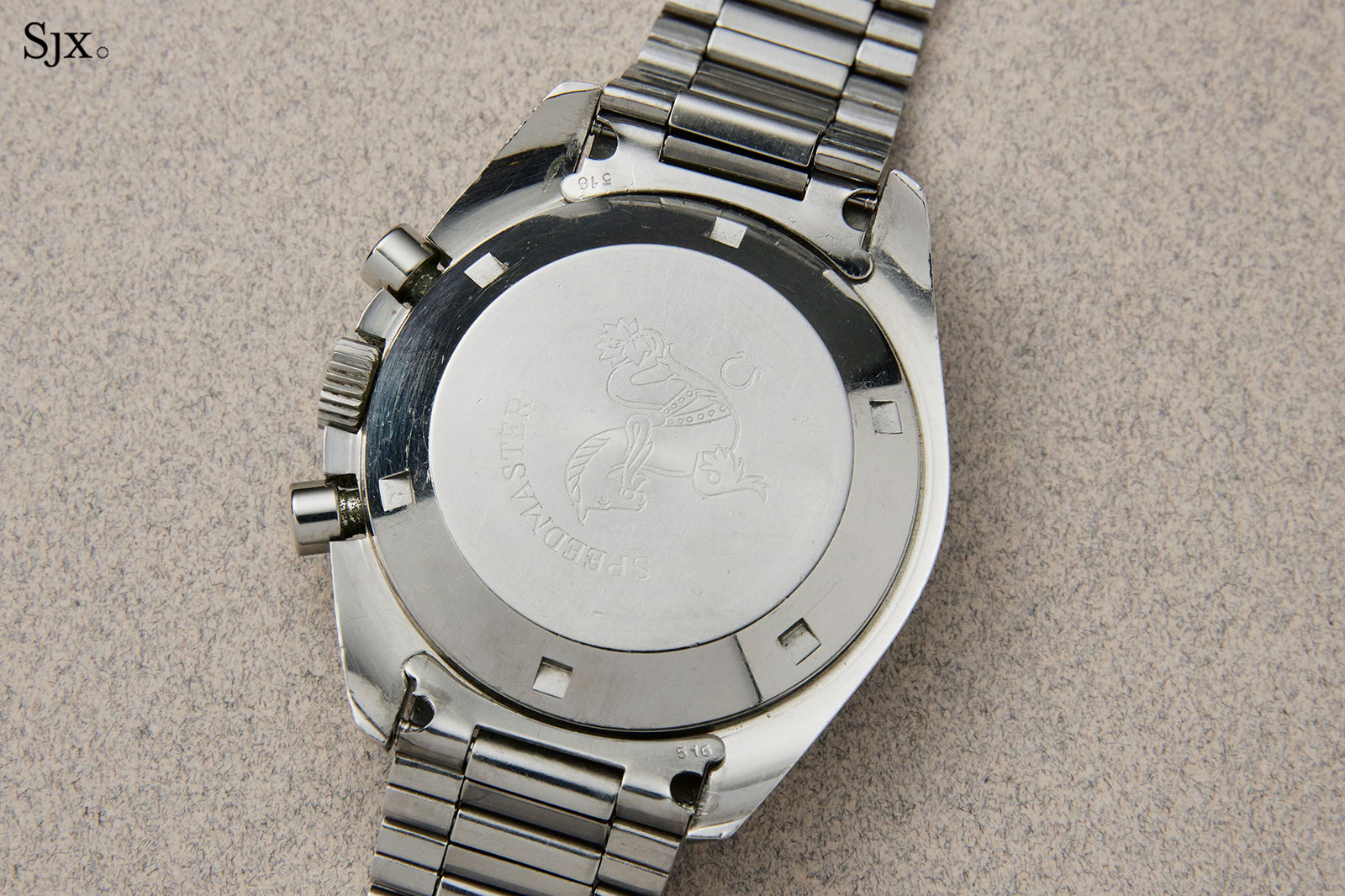 It's a excellent example in good condition, with the correct "dot over 90" bezel and a case that has its original shape.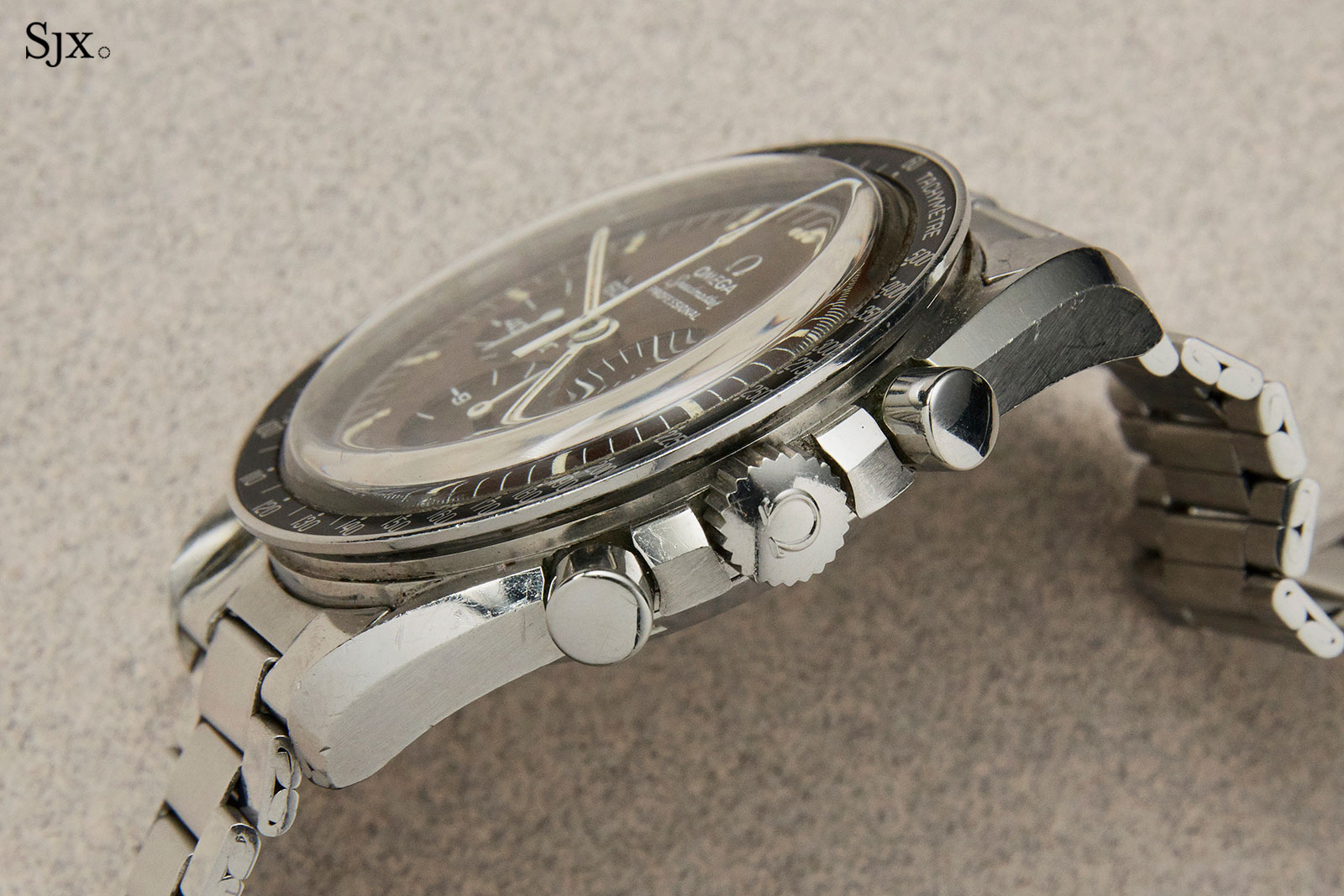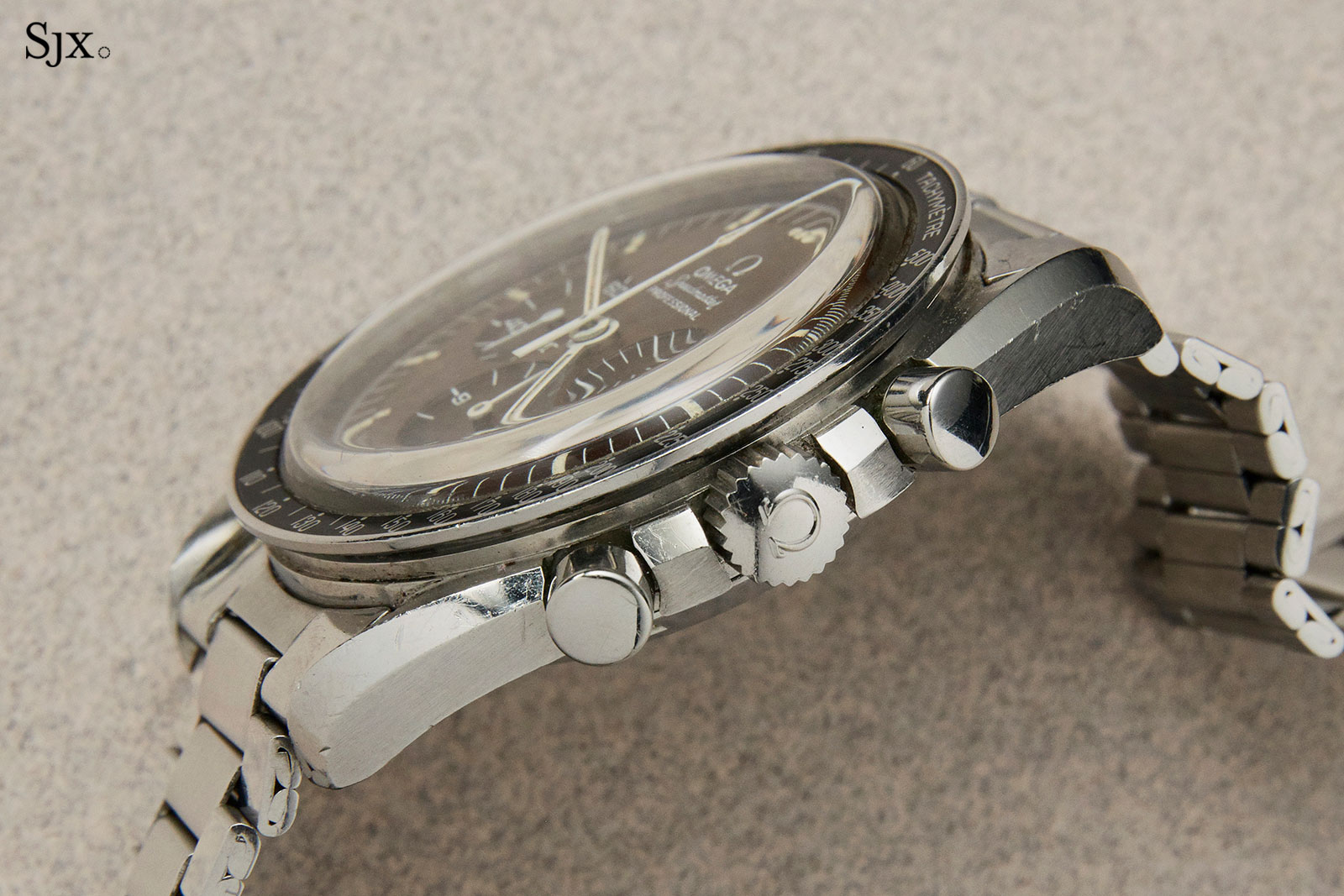 But what really sets it apart is the dial, which has aged to a distinct chocolate brown. Such colour changes often result in large premiums in vintage sports watches, explaining the significant estimate, which will likely be met and maybe exceeded in any case.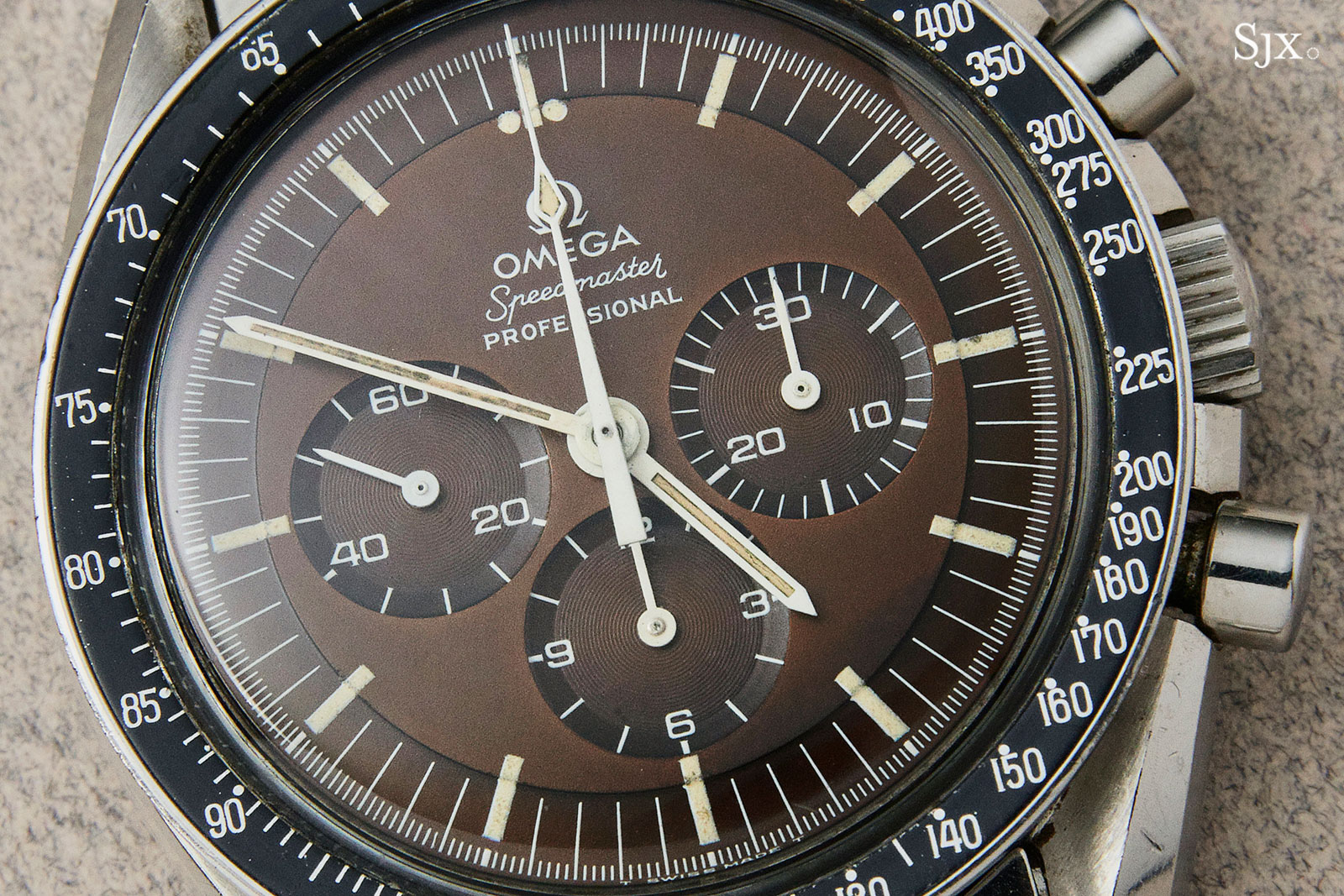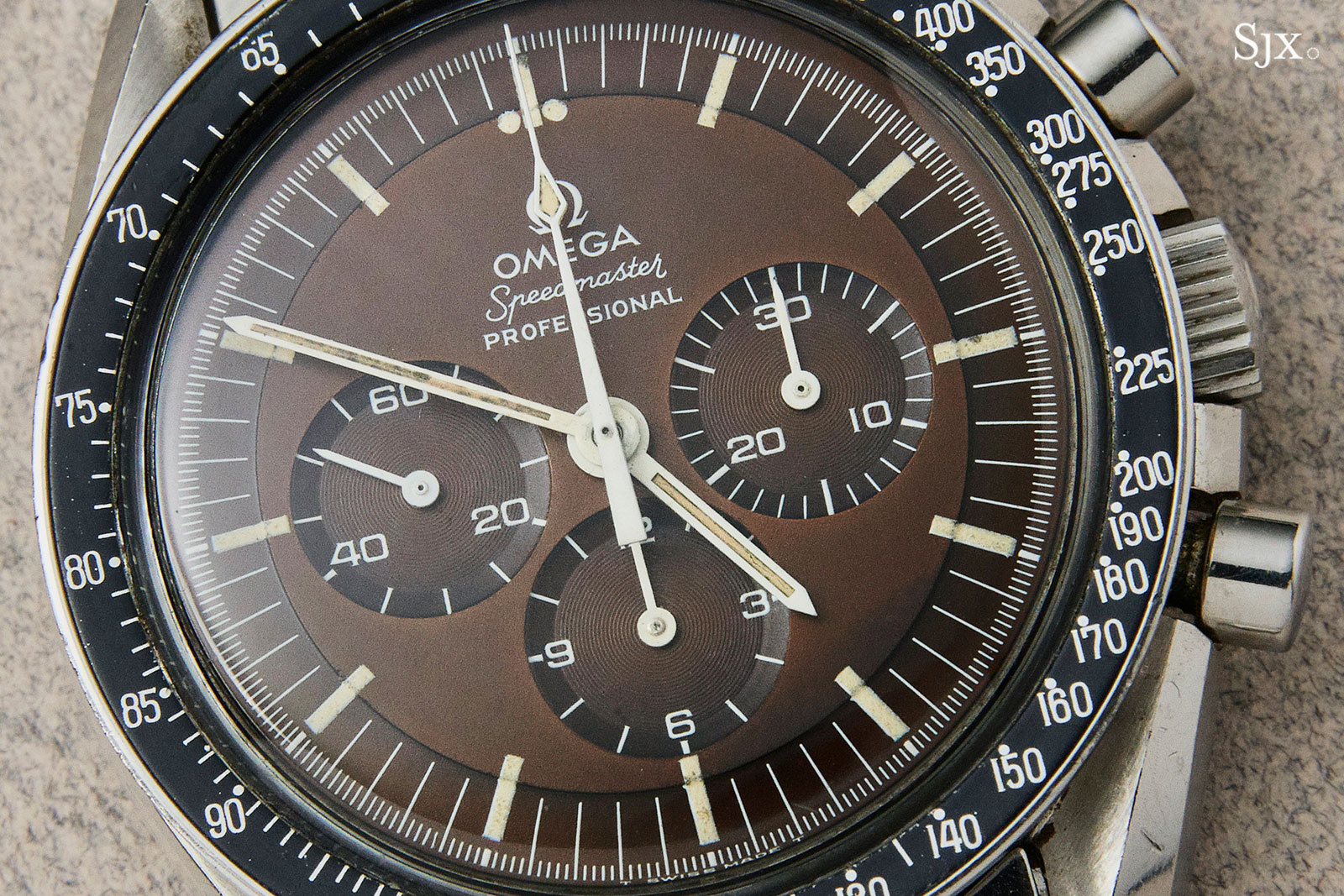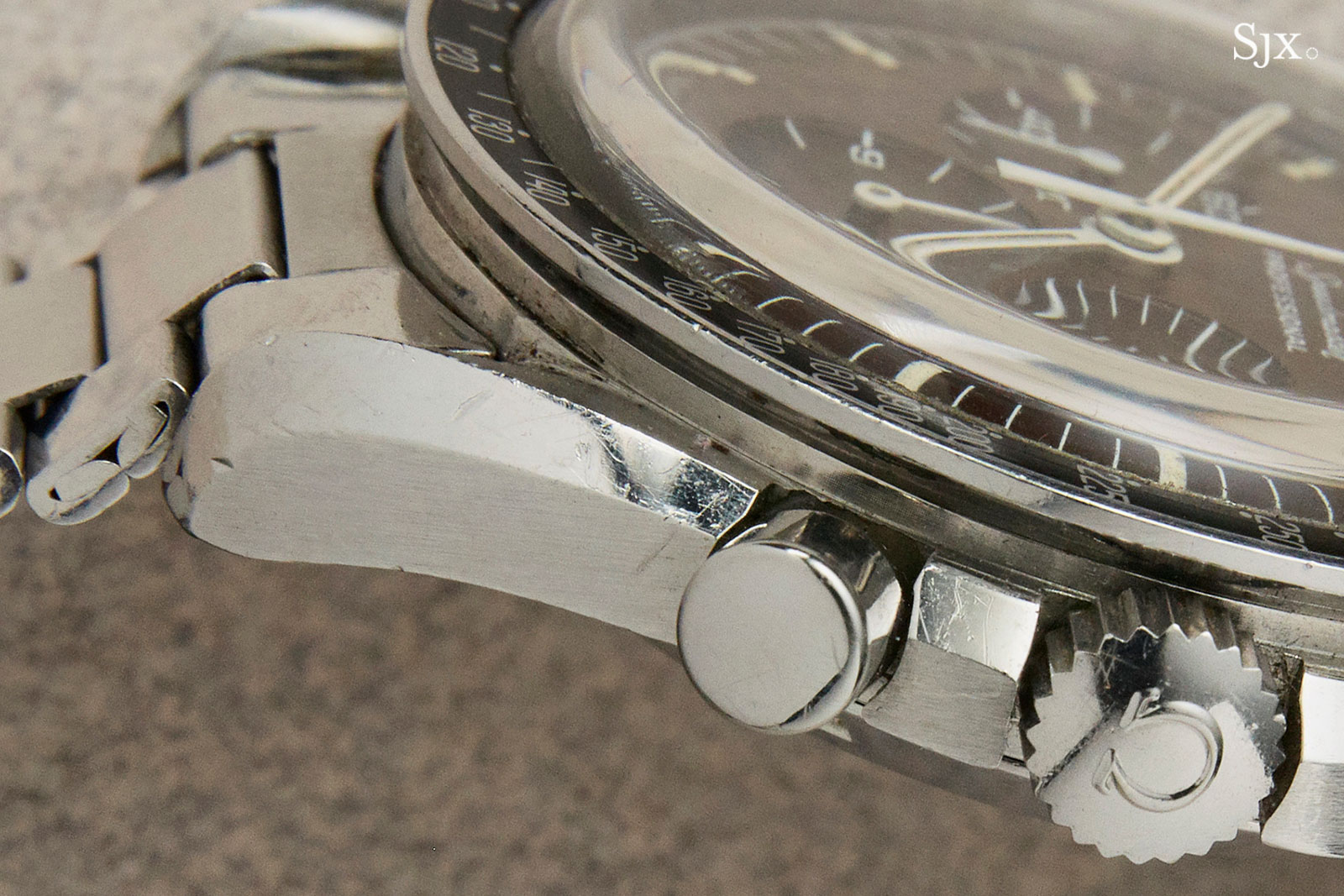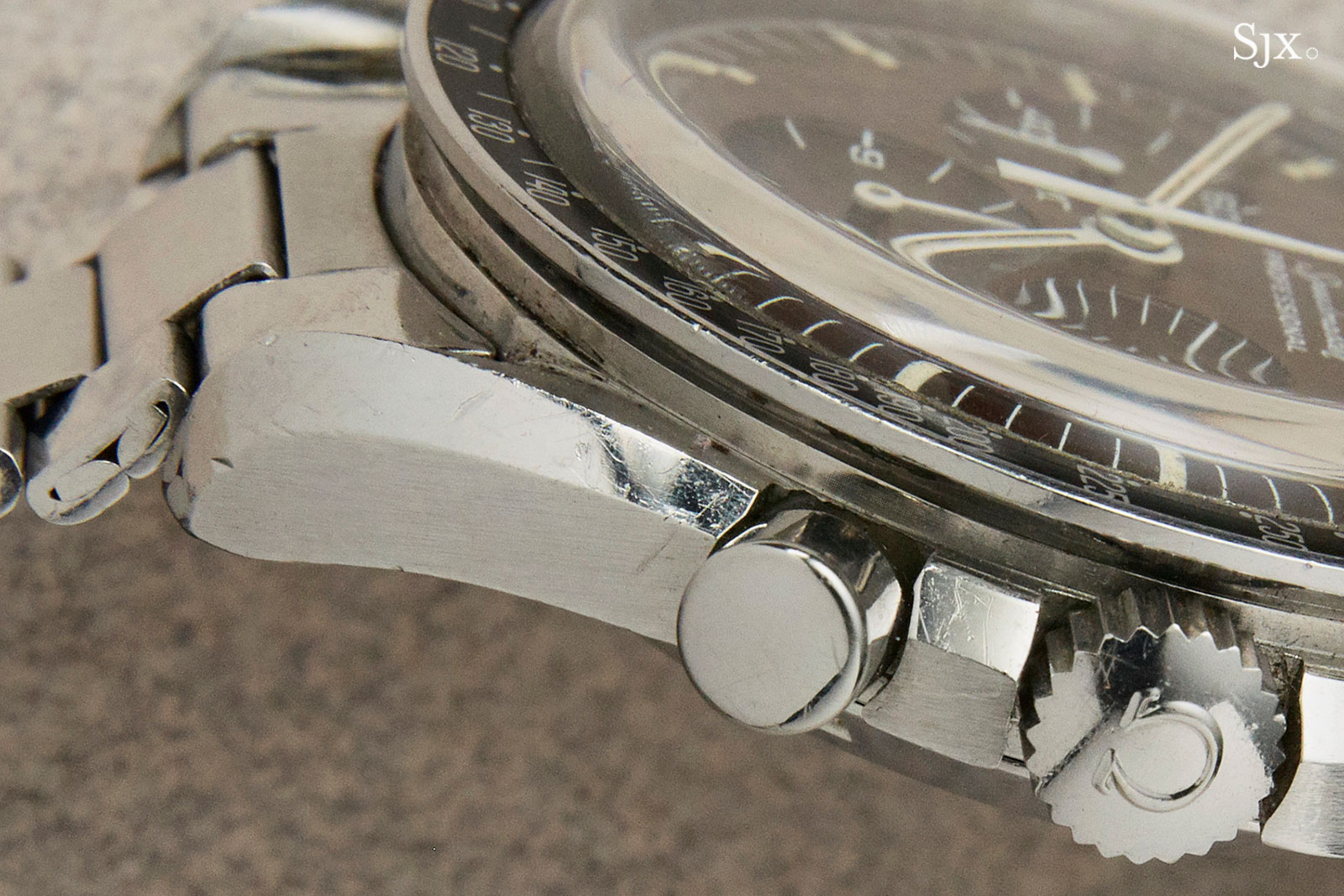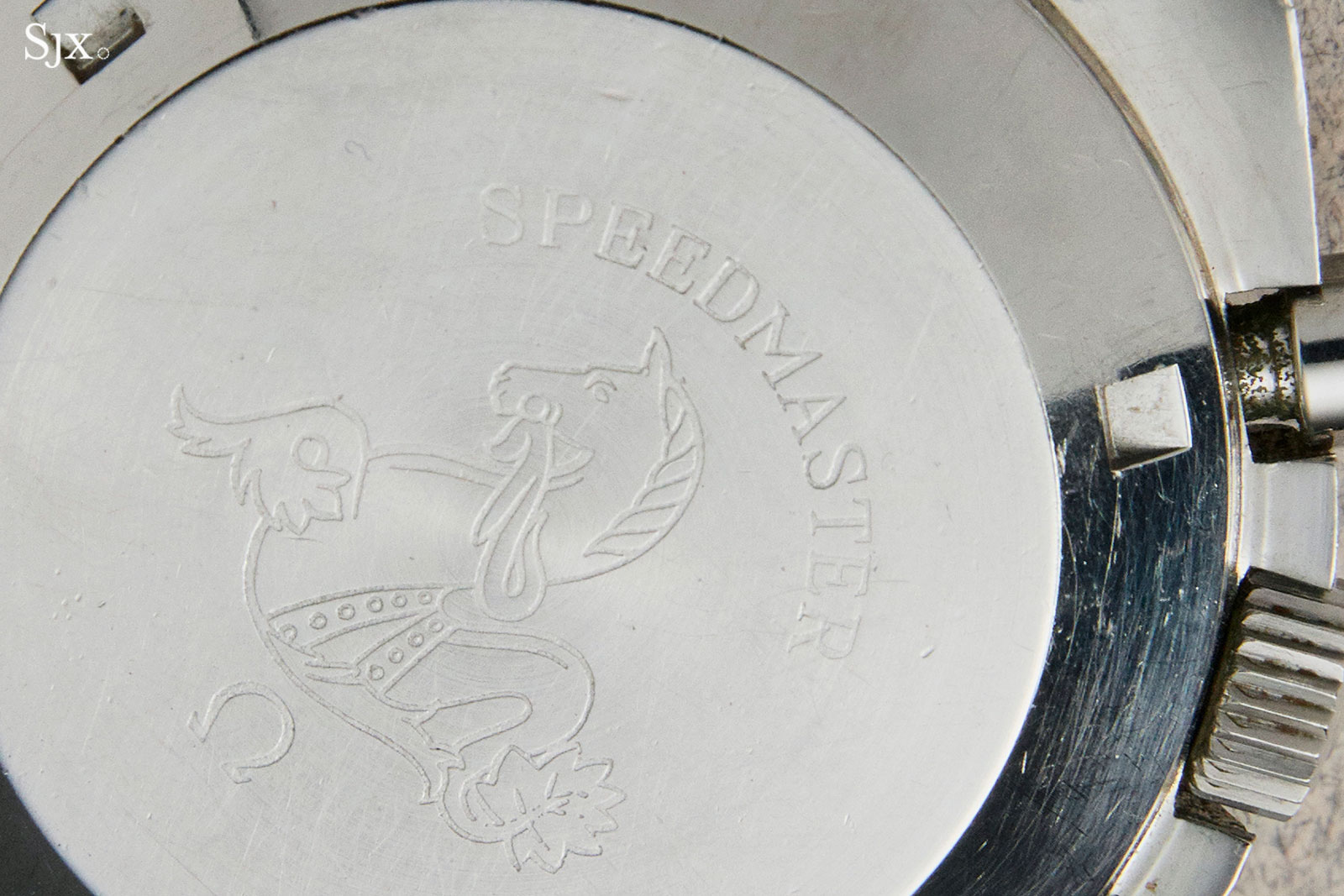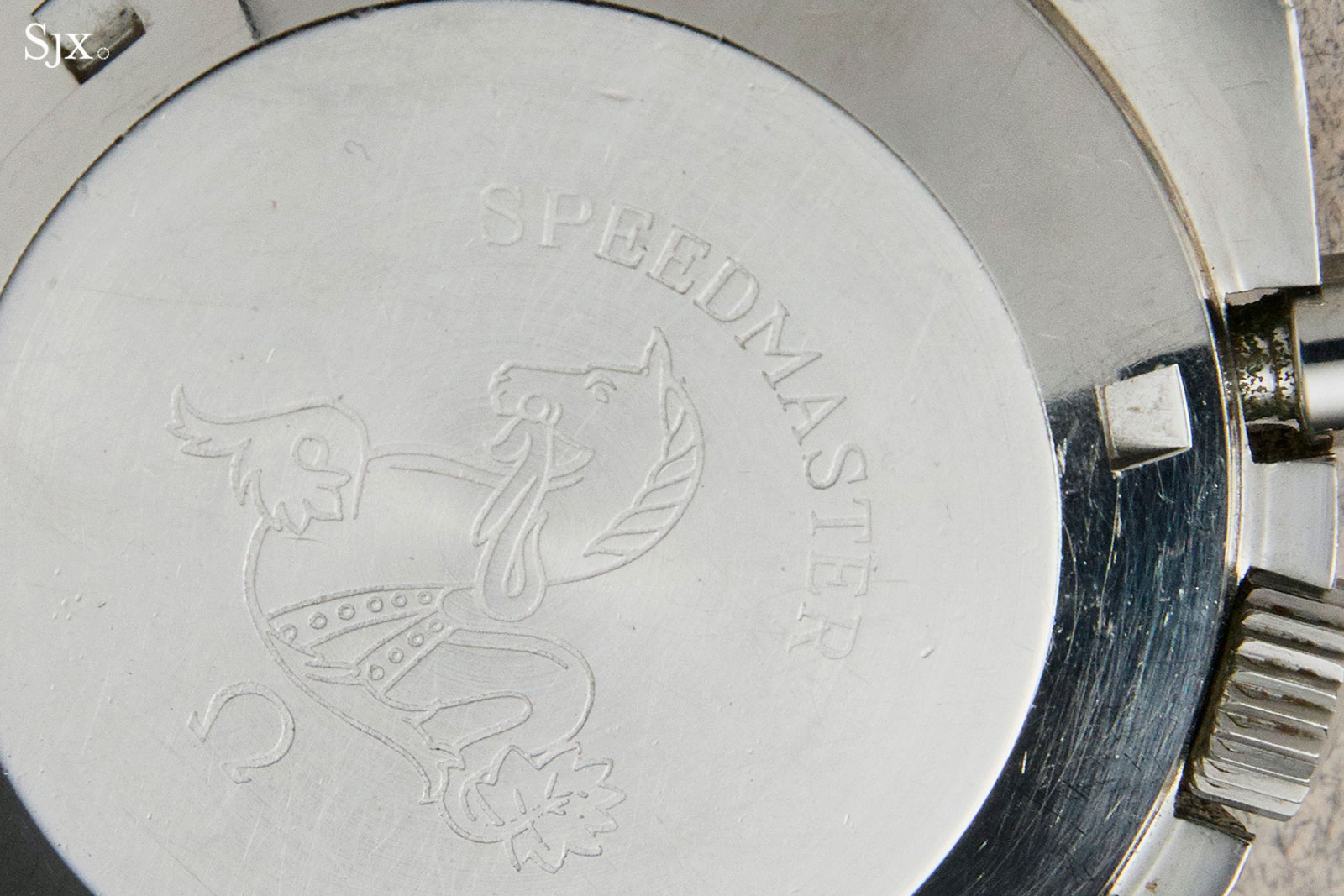 This Speedmaster has an estimate of HK$120,000 to HK$200,000, or US$15,400 to US$25,600.
---
Lot 963 – Cabestan Winch Tourbillon Vertical
One of the most avant-garde watches in independent watchmaking of the early 2000s – conceived by Jean-Francois Ruchonnet and prototyped by Vianney Halter – the Cabestan Winch Tourbillon Vertical has its movement constructed on the vertical plane, meaning the gears and wheels sit drum-like on the base plate.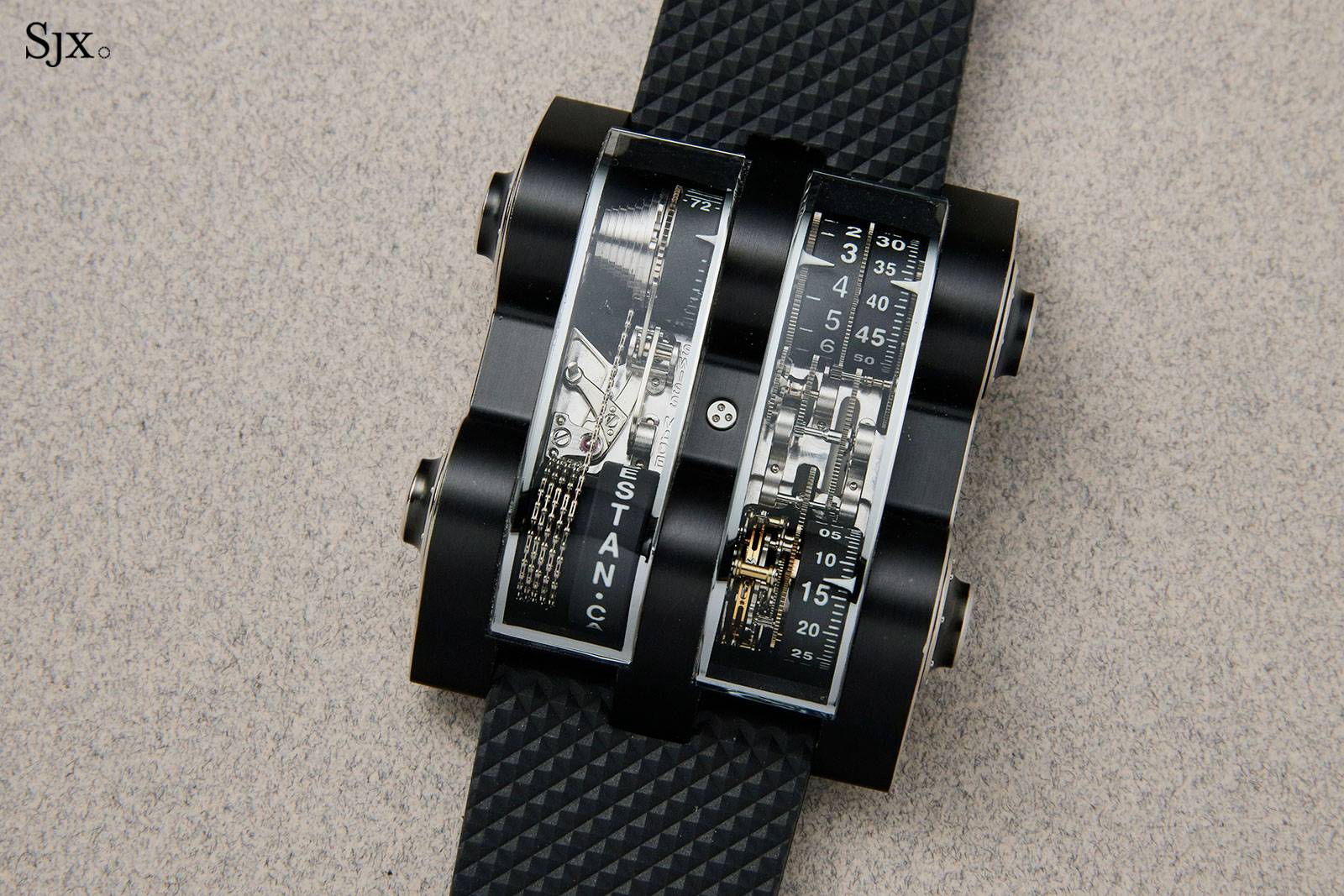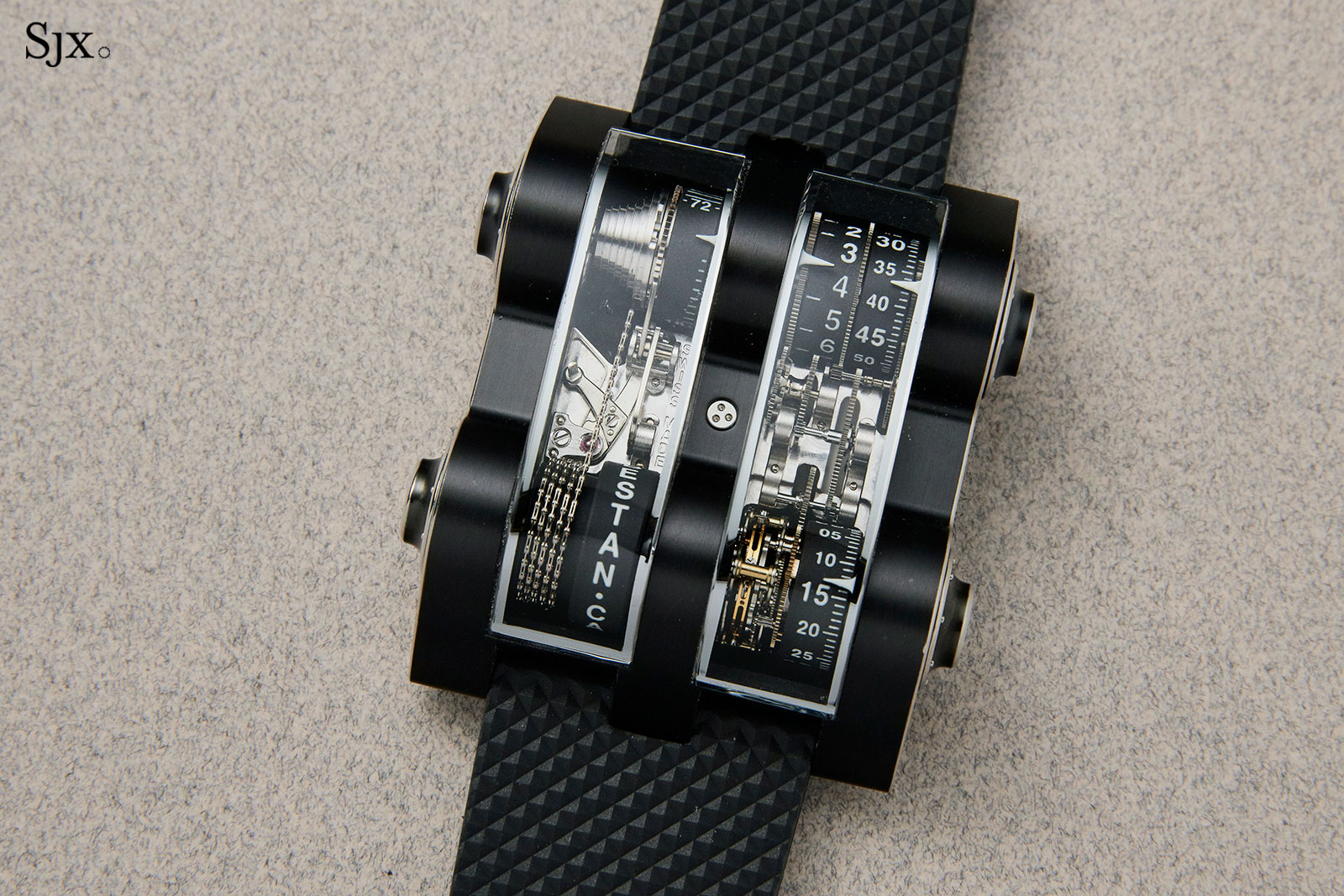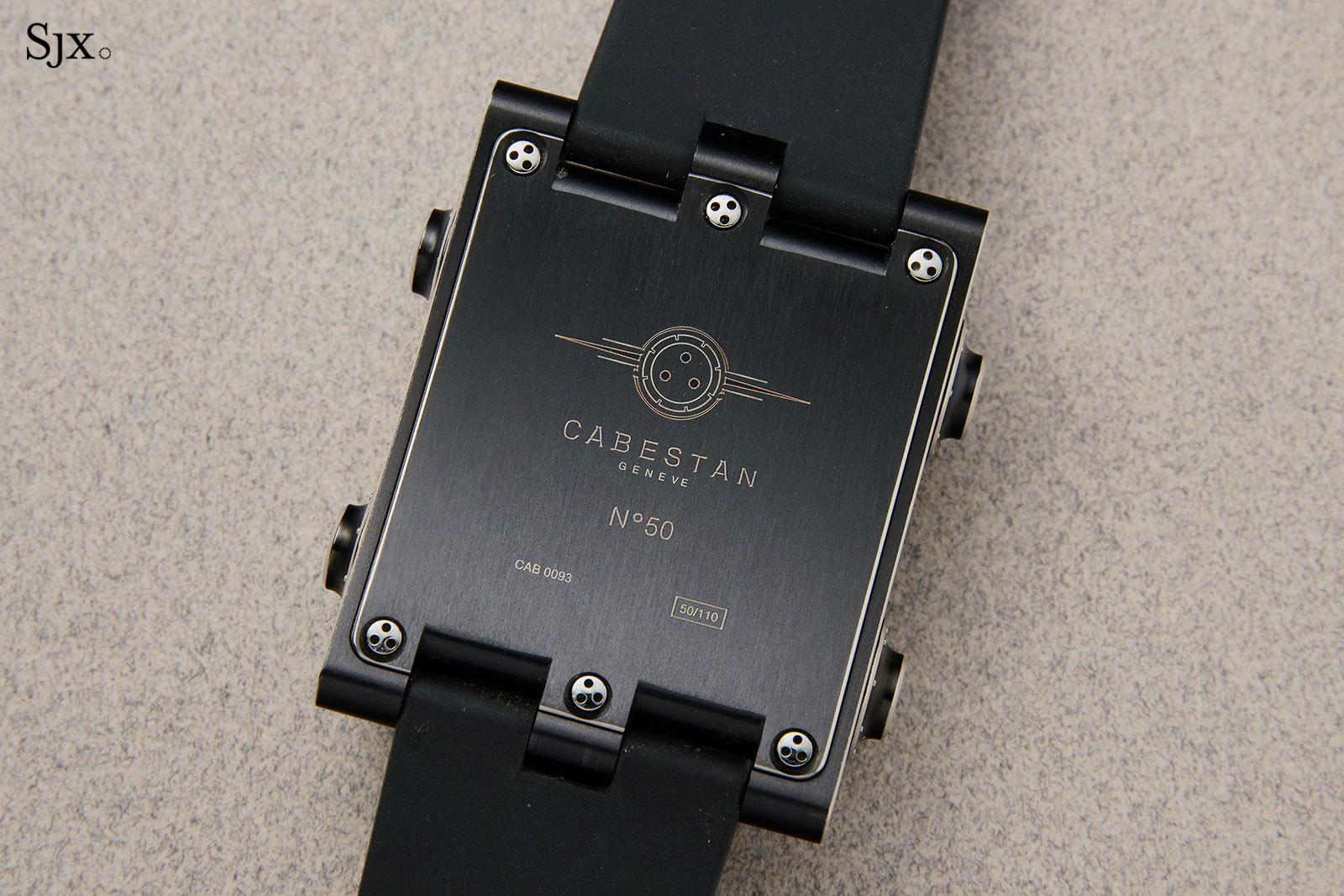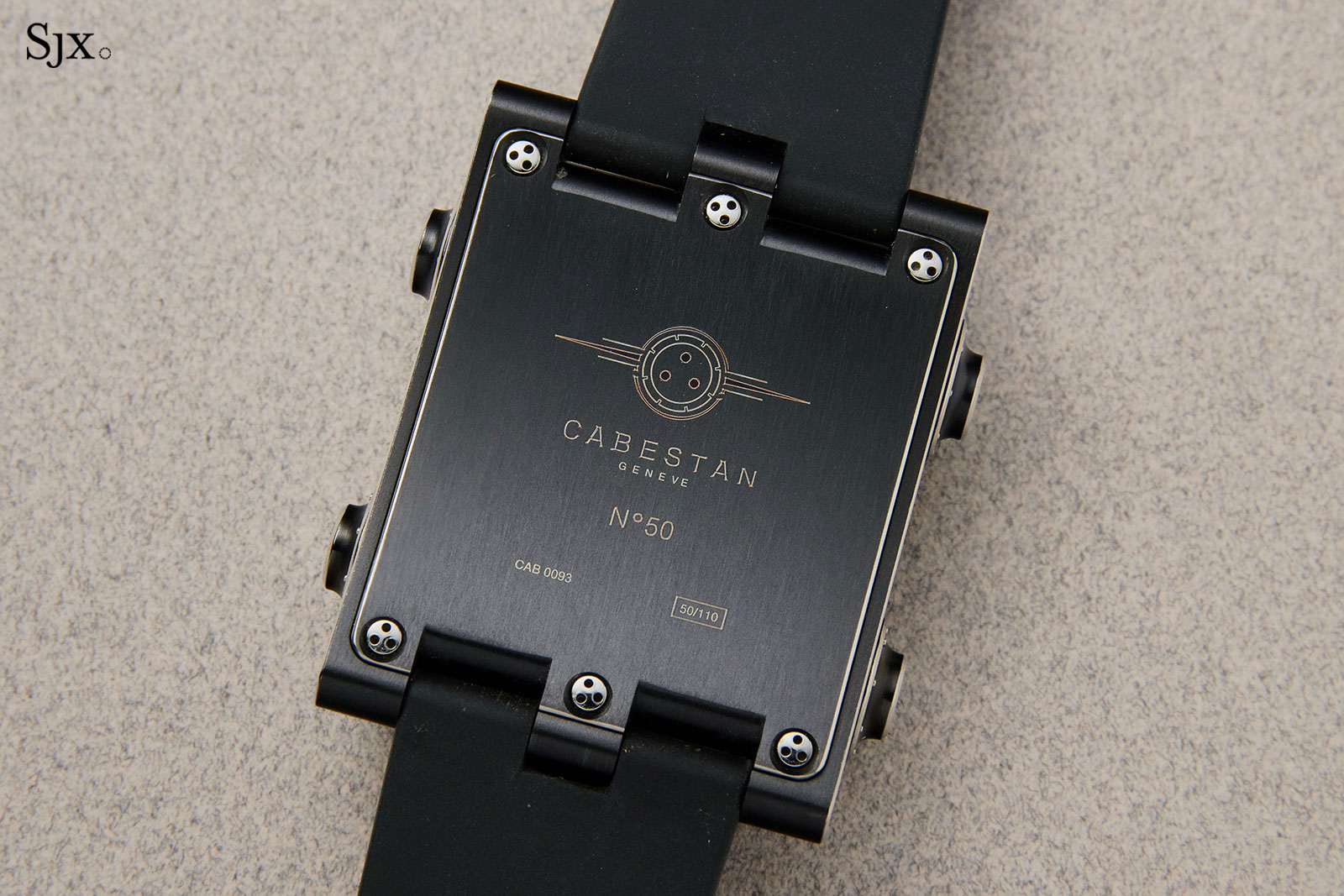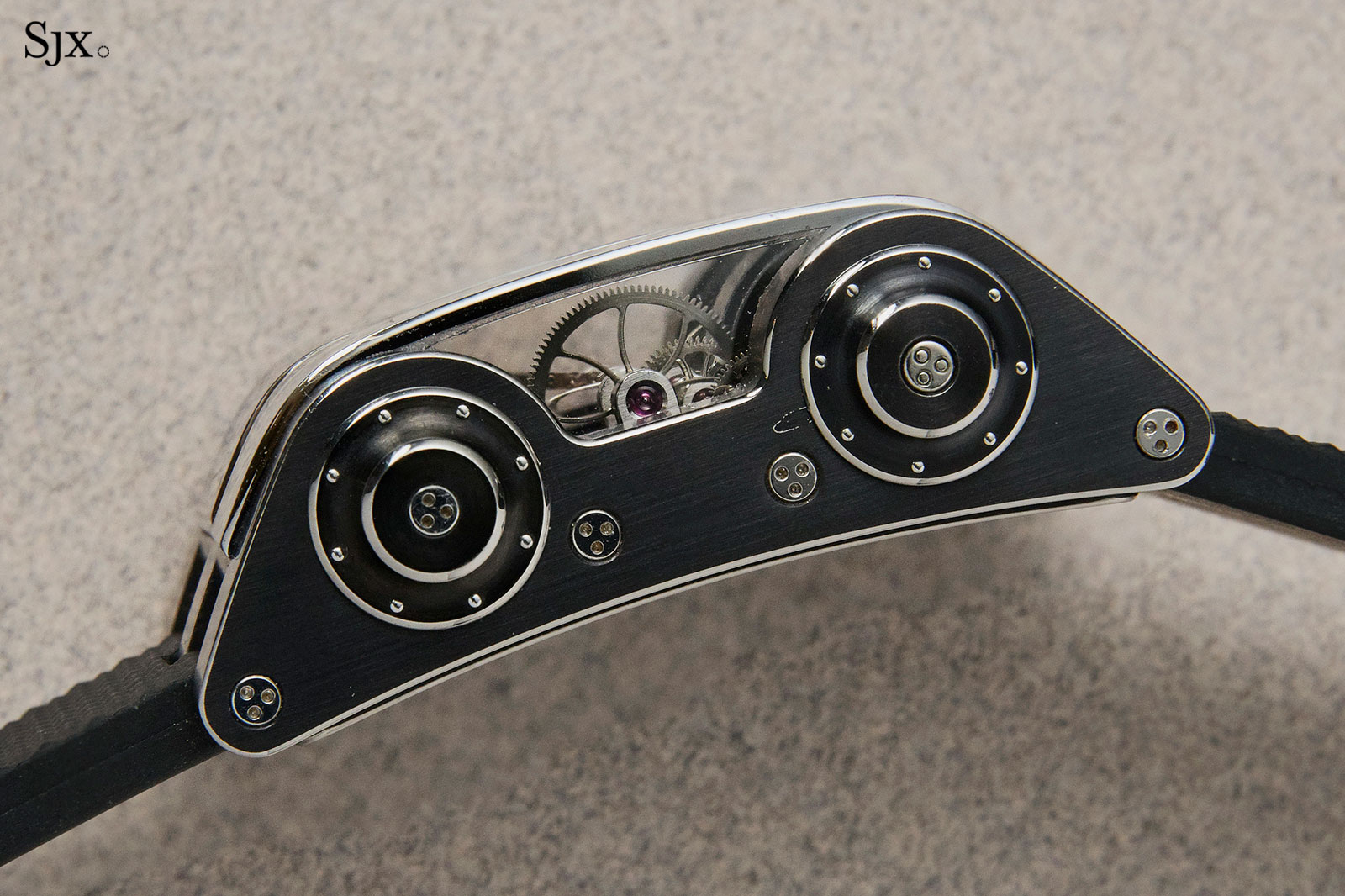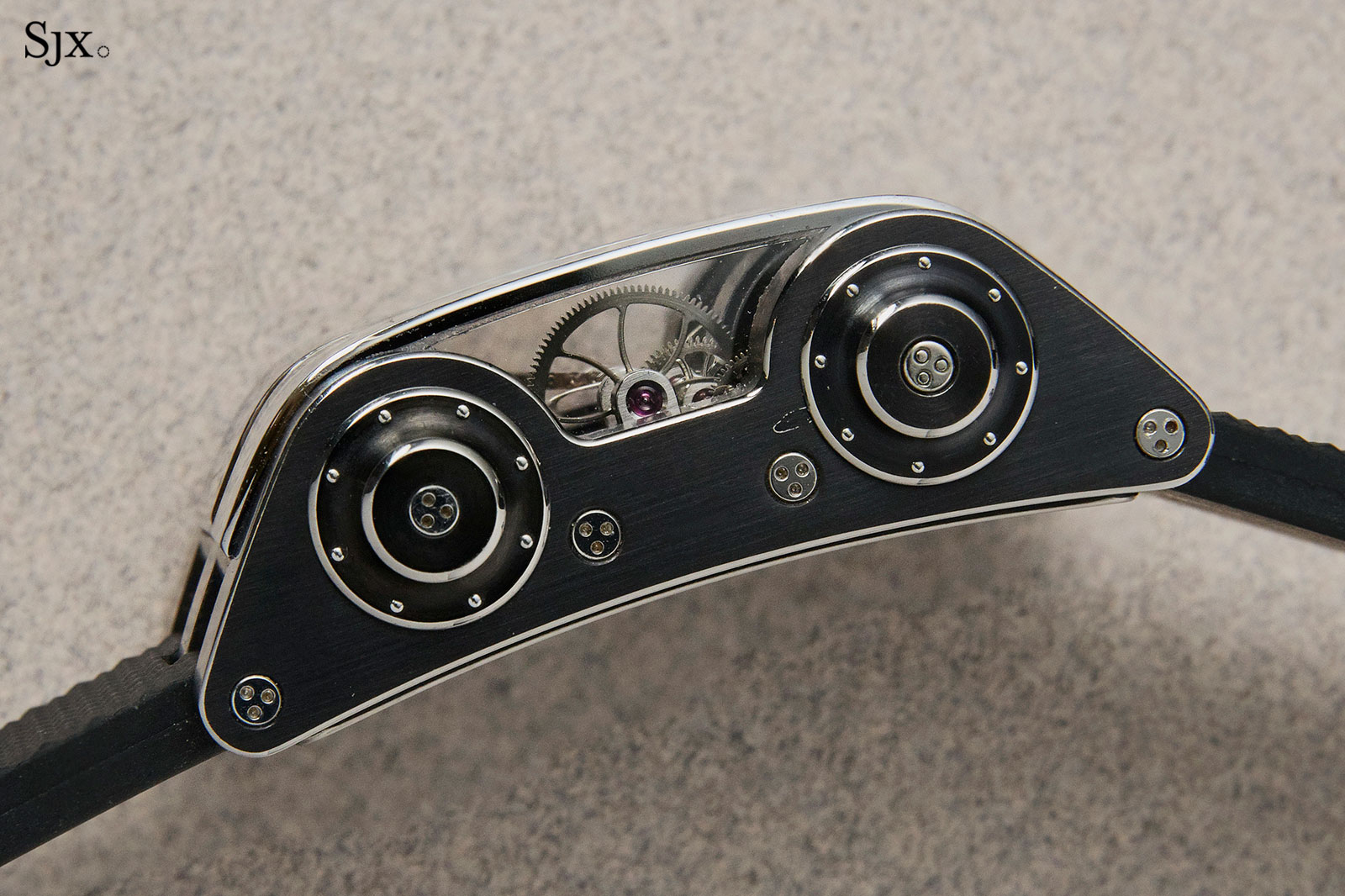 And it also has a tourbillon regulator, as well as a chain and fusee, making it a notably complicated watch, executed in this instance with a black-coated titanium case and rubber strap.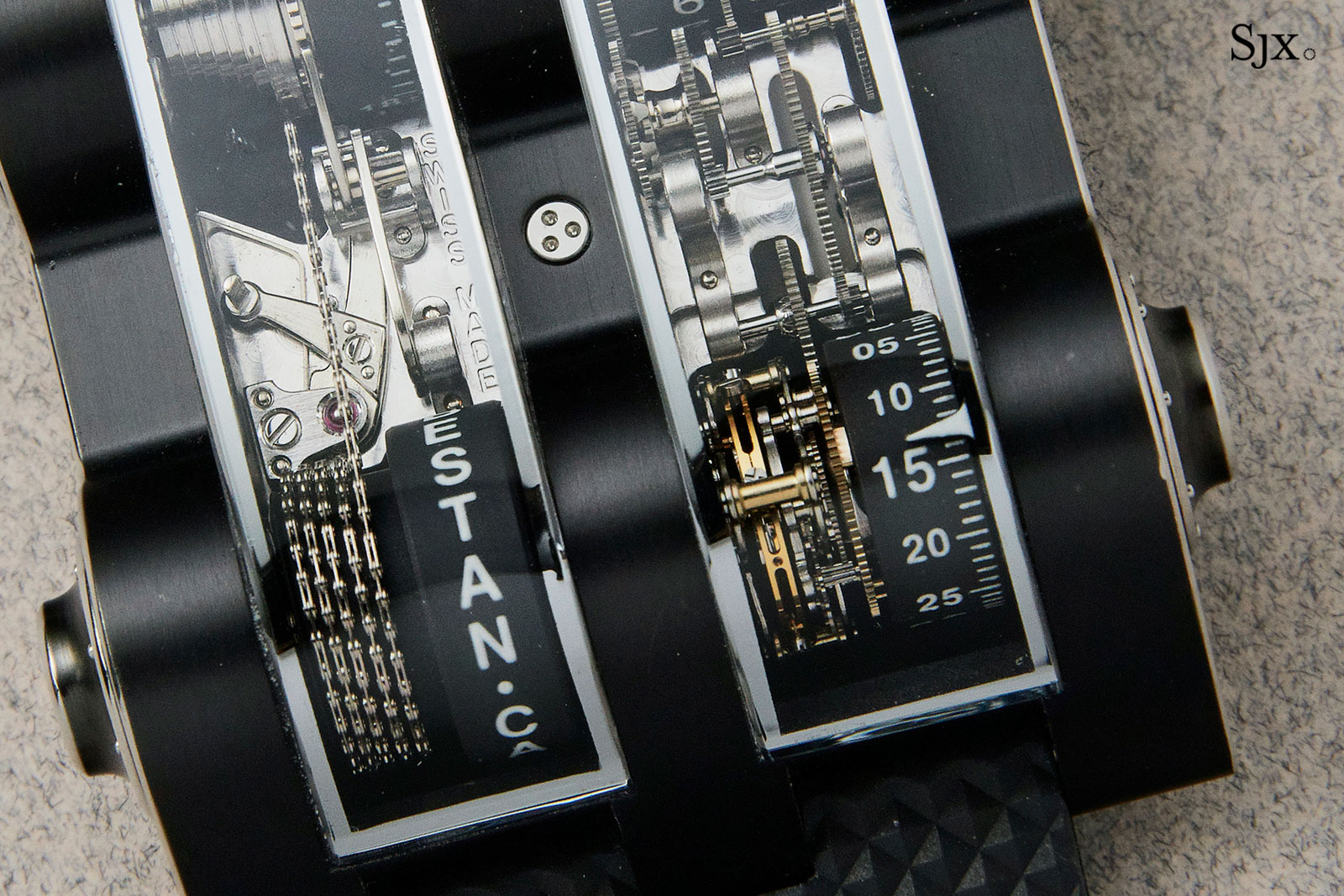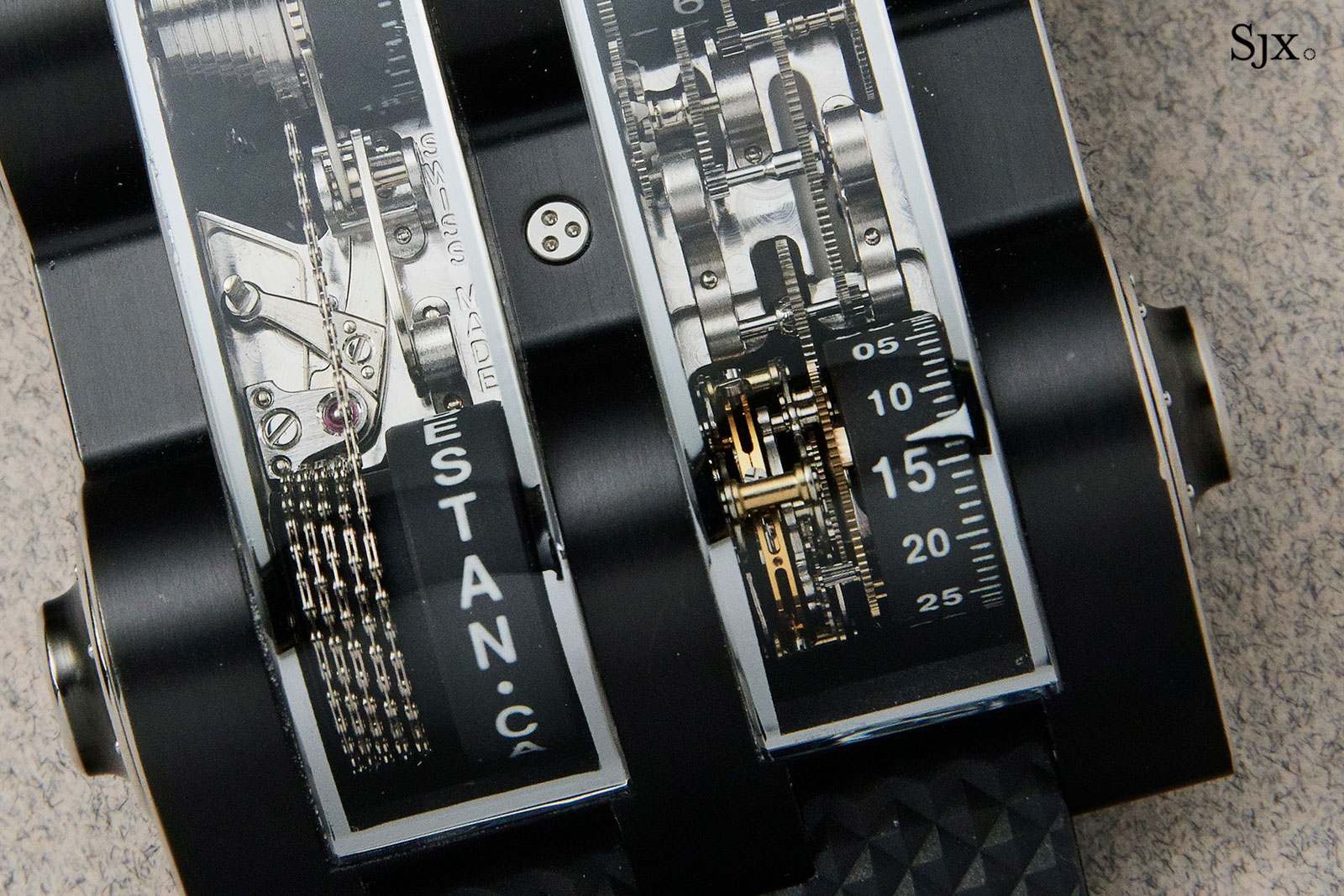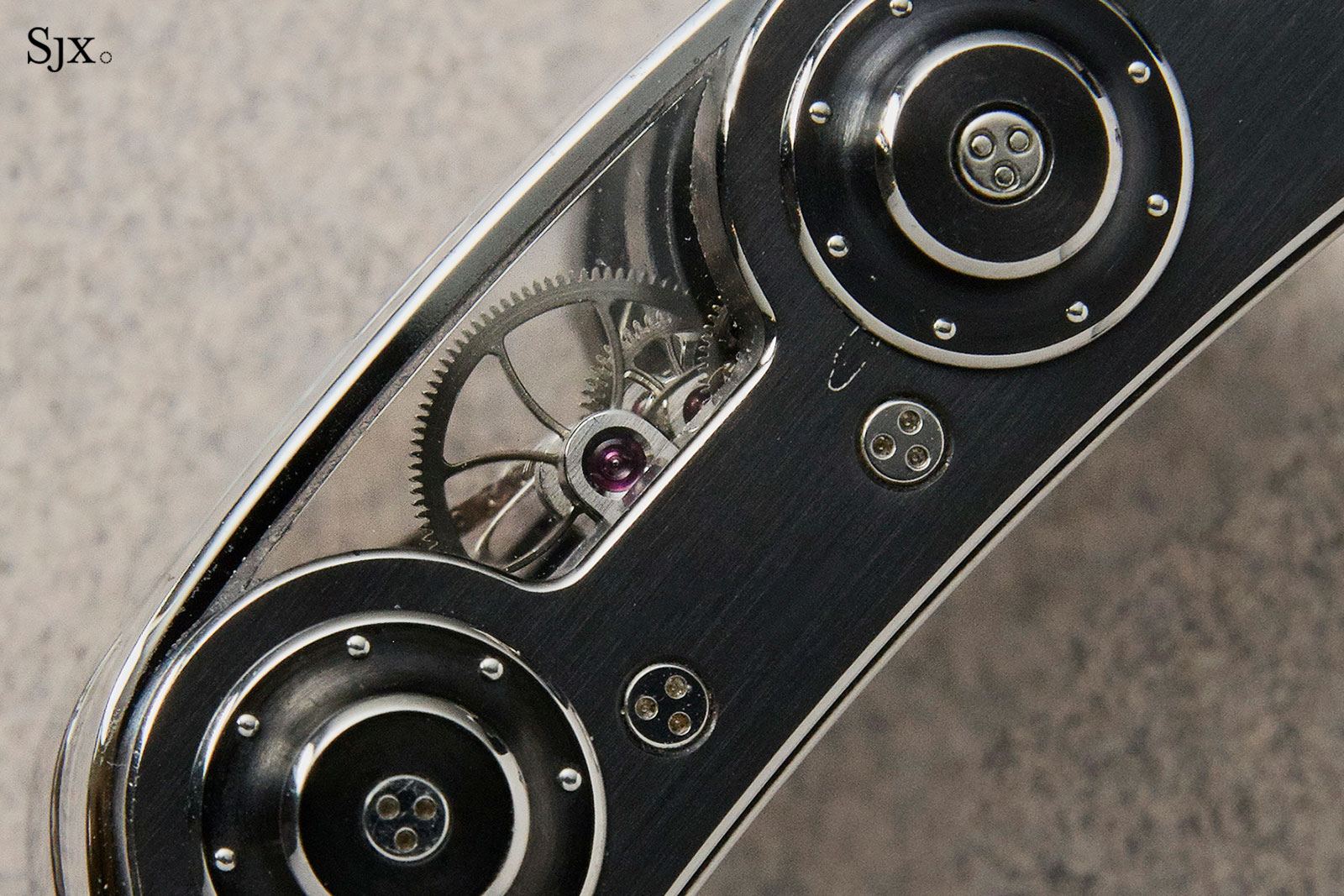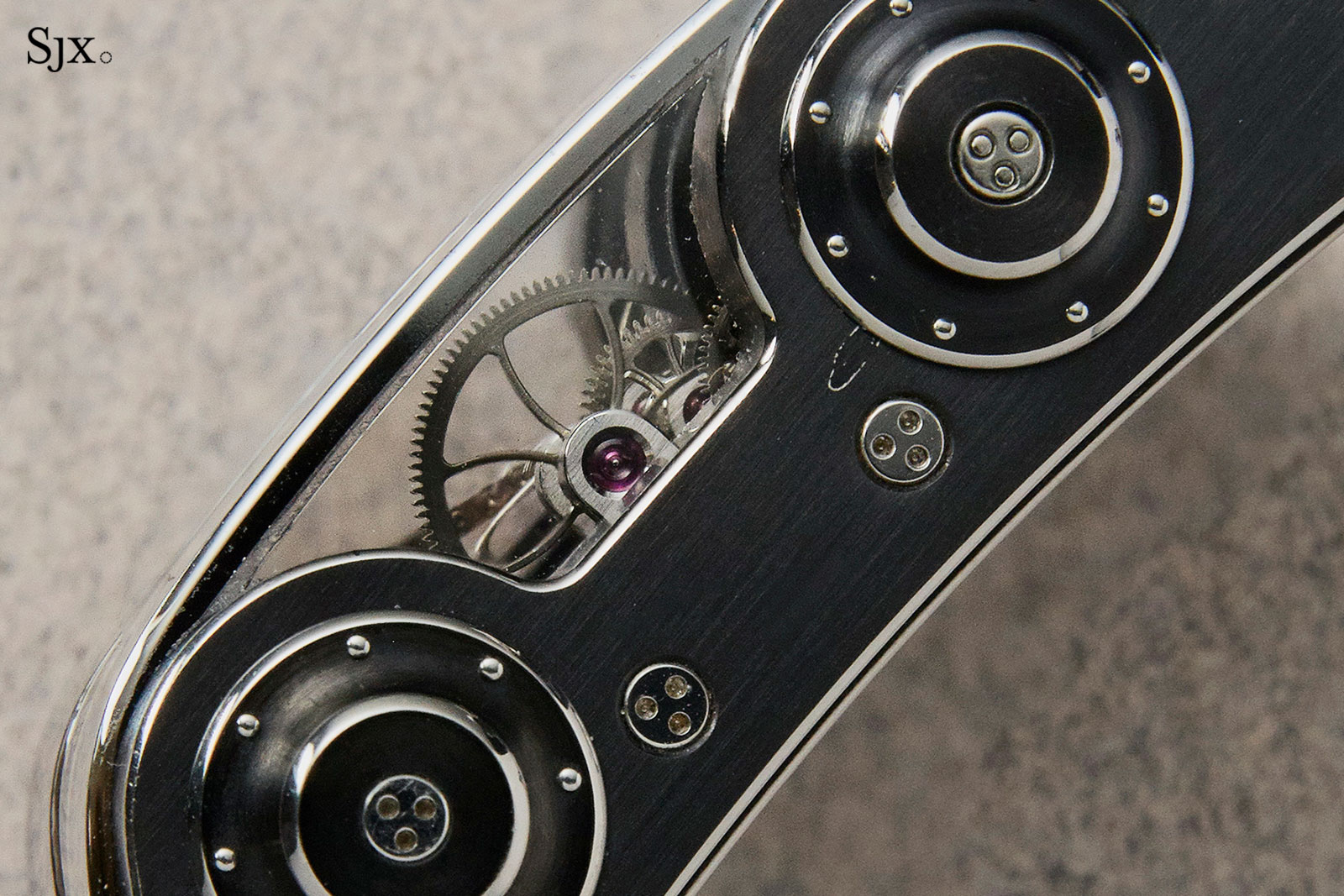 Striking as the product was, the company itself never fared well, having been beset by every problem an independent brand could face, from management to distribution to delays.
That explains why the watch is a strong value proposition as such things go, with a low estimate that's almost an eighth of its original retail price. For the collector who understands the technical qualities of the Cabestan, it is a compelling buy.
The estimate is HK$300,000 to HK$500,000, or US$38,500 to US$64,100.
---
Lot 992 – Omega Constellation ref. 2782 in white gold with black dial
An under the radar watch because of its discreet looks, this Constellation is a rare and beautiful watch.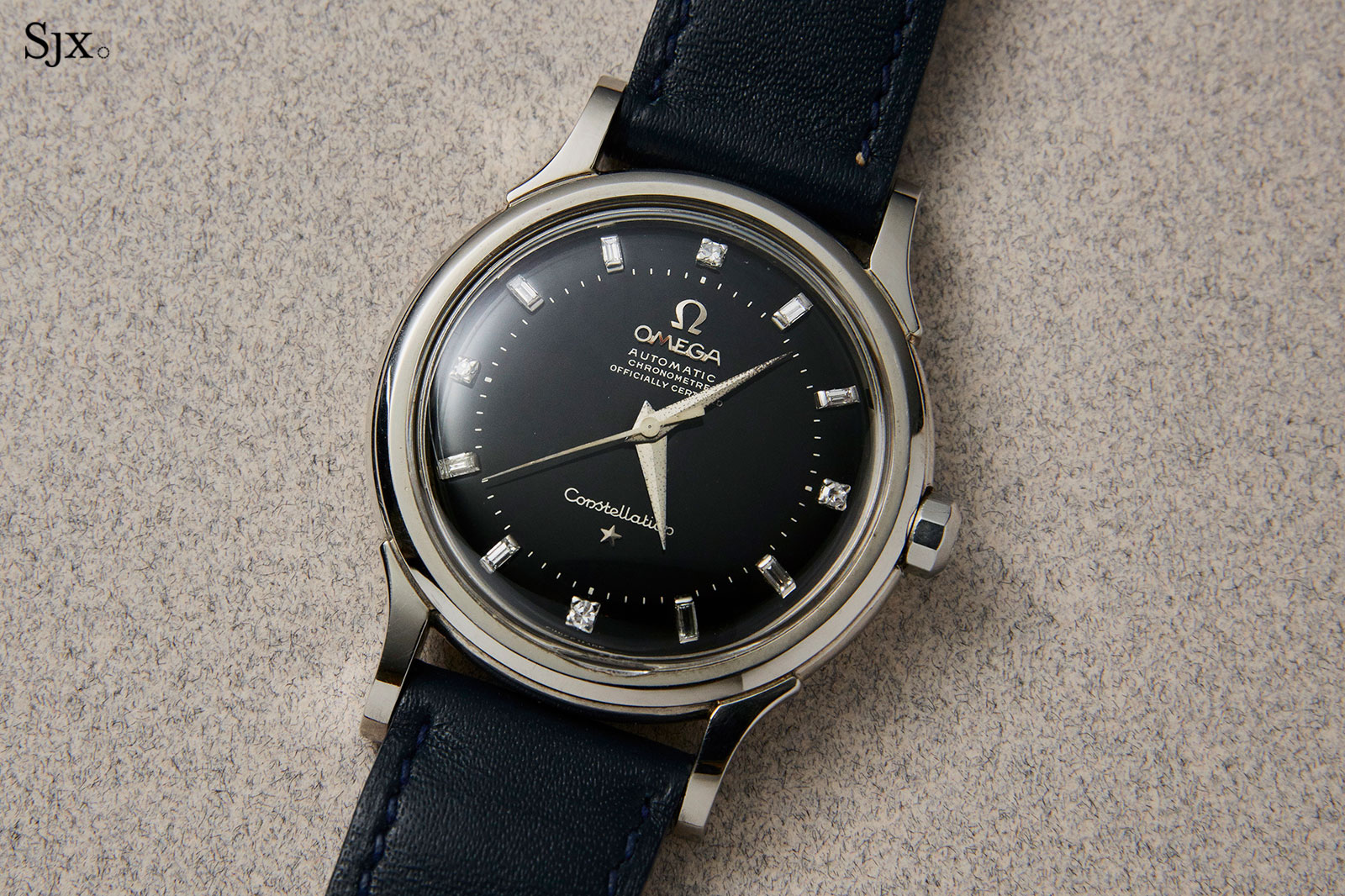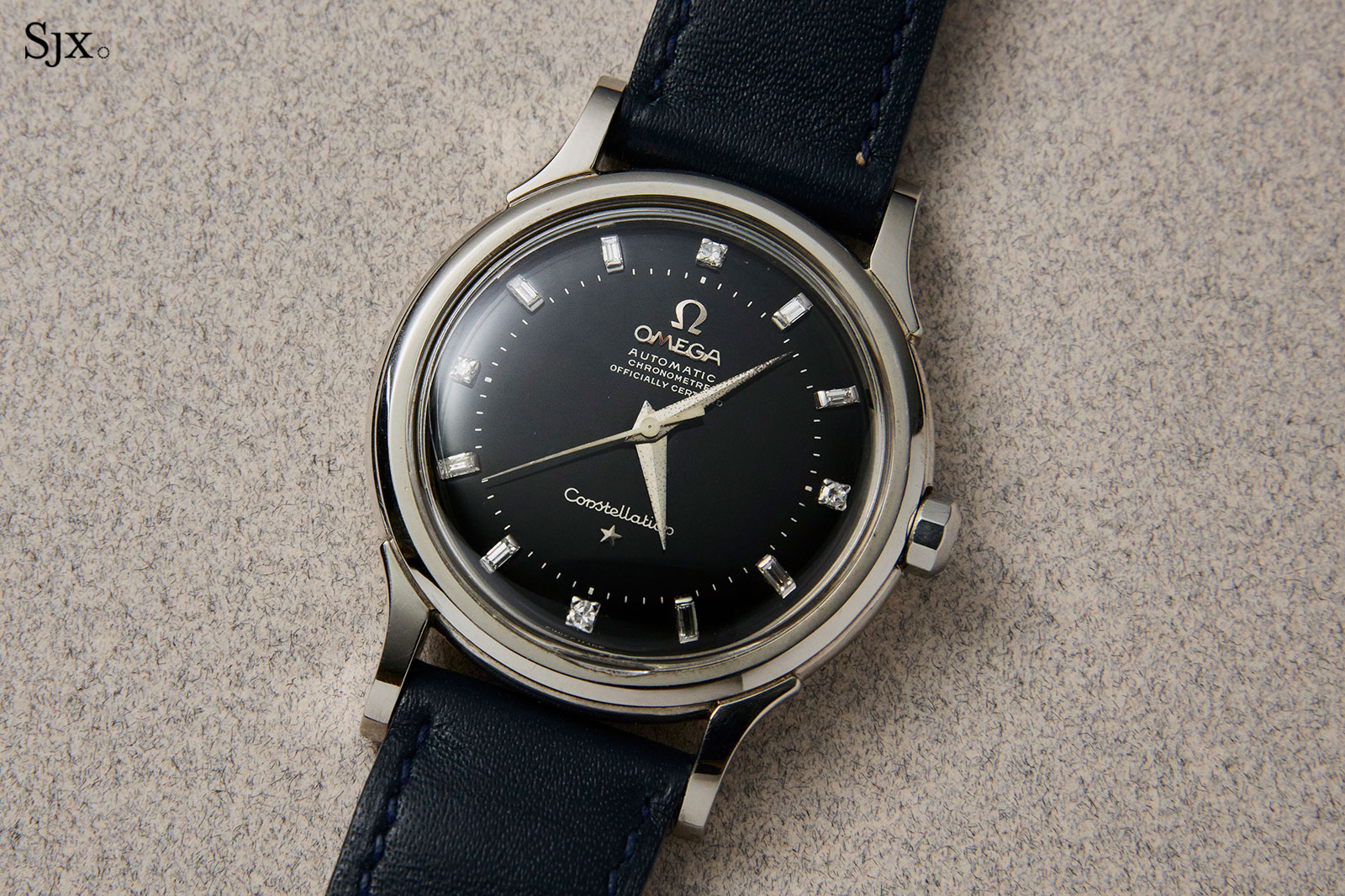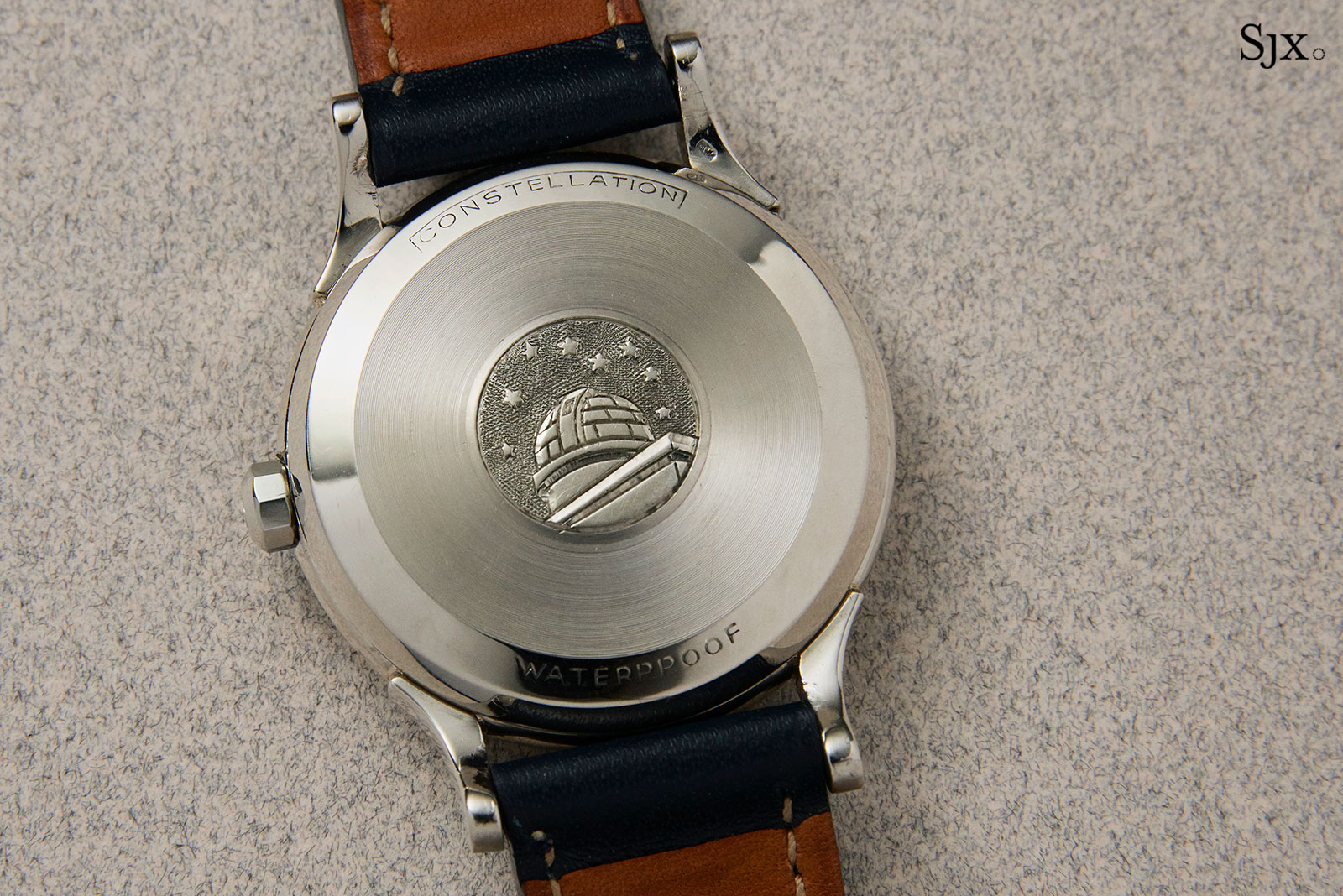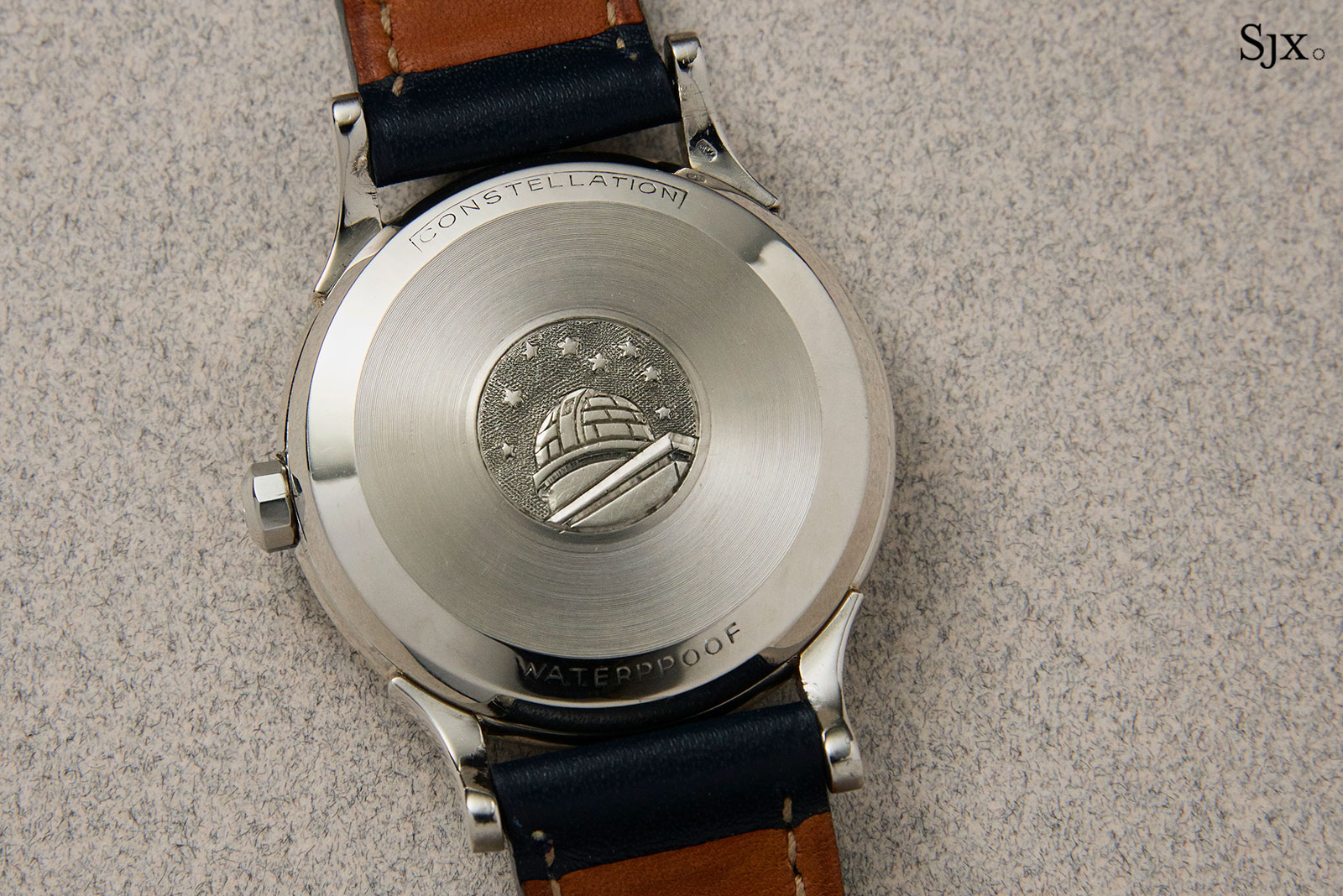 To start with the case is 18k white gold, while most are yellow gold. And the dial is glossy black with diamond markers, in contrast to the usual "pie pan" dial found on the model. Together, they offer the possibility that this watch is unique.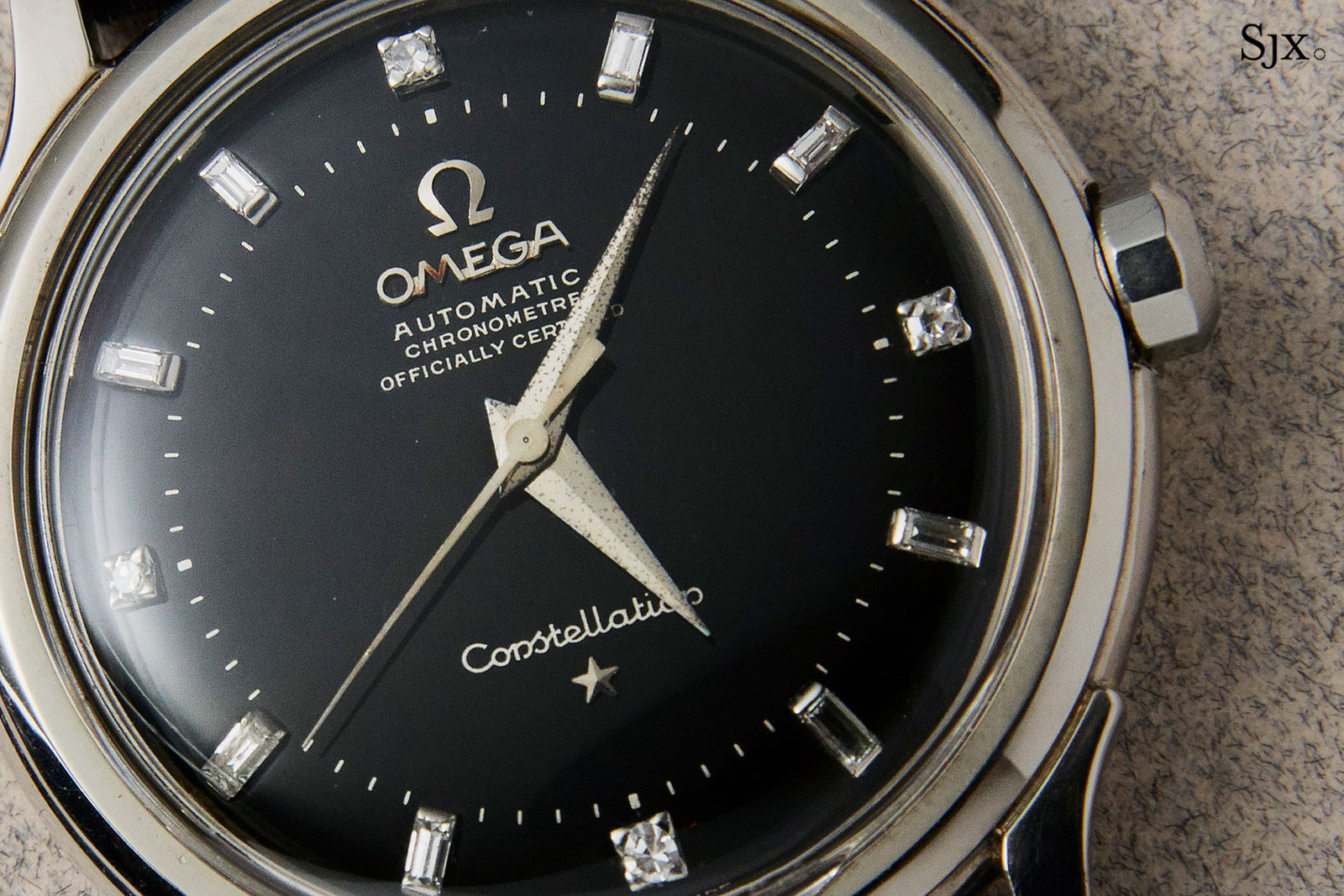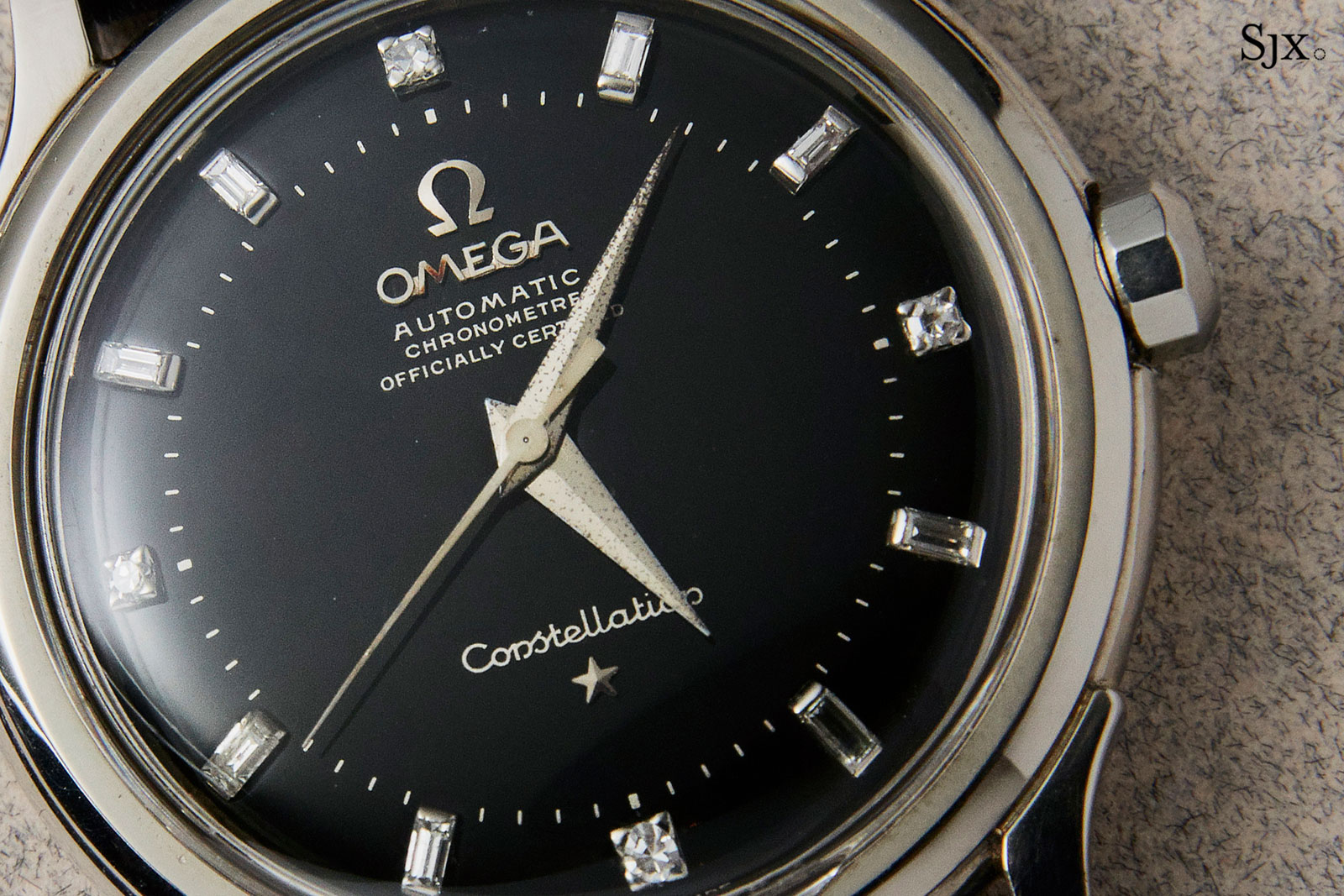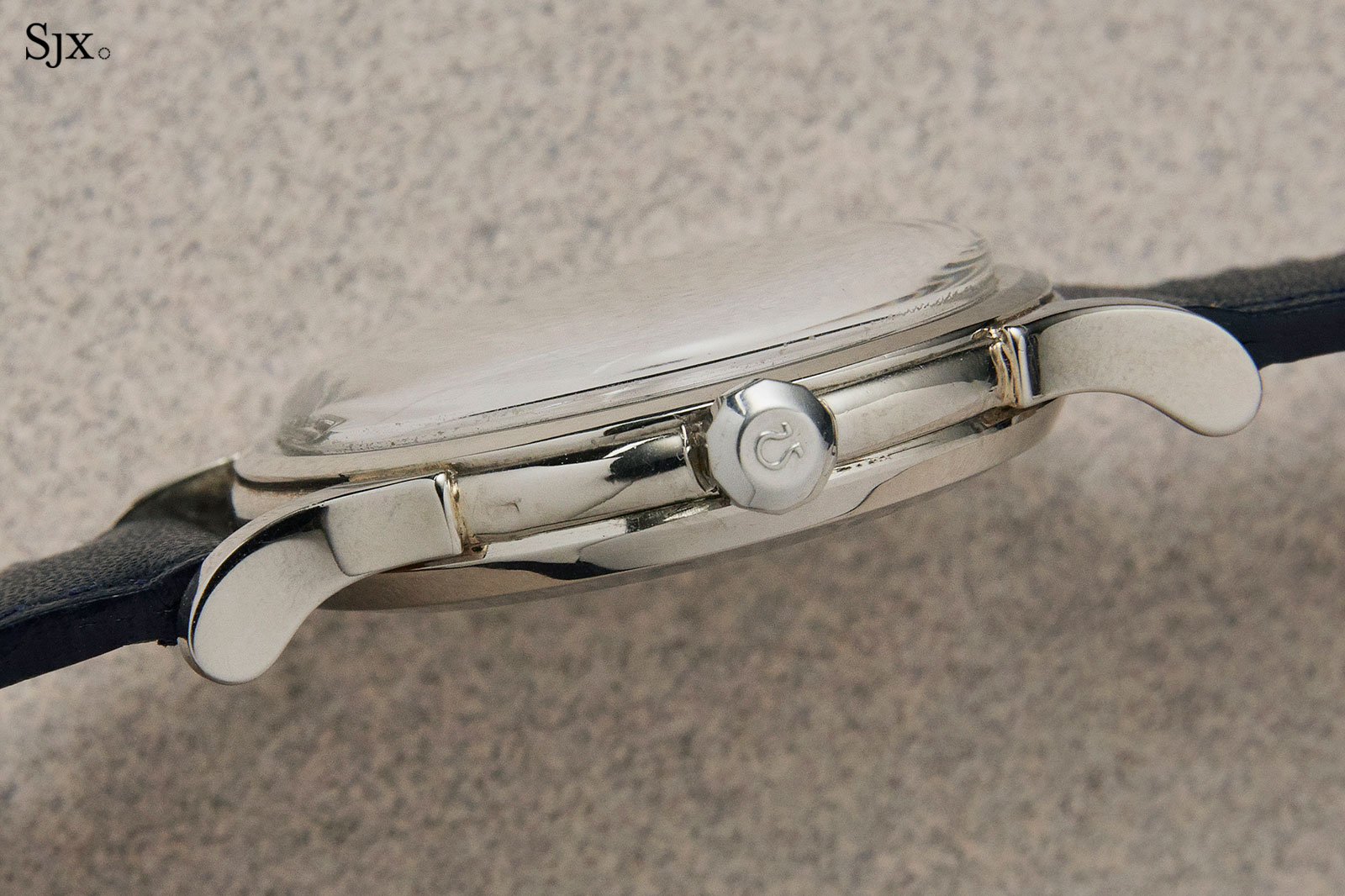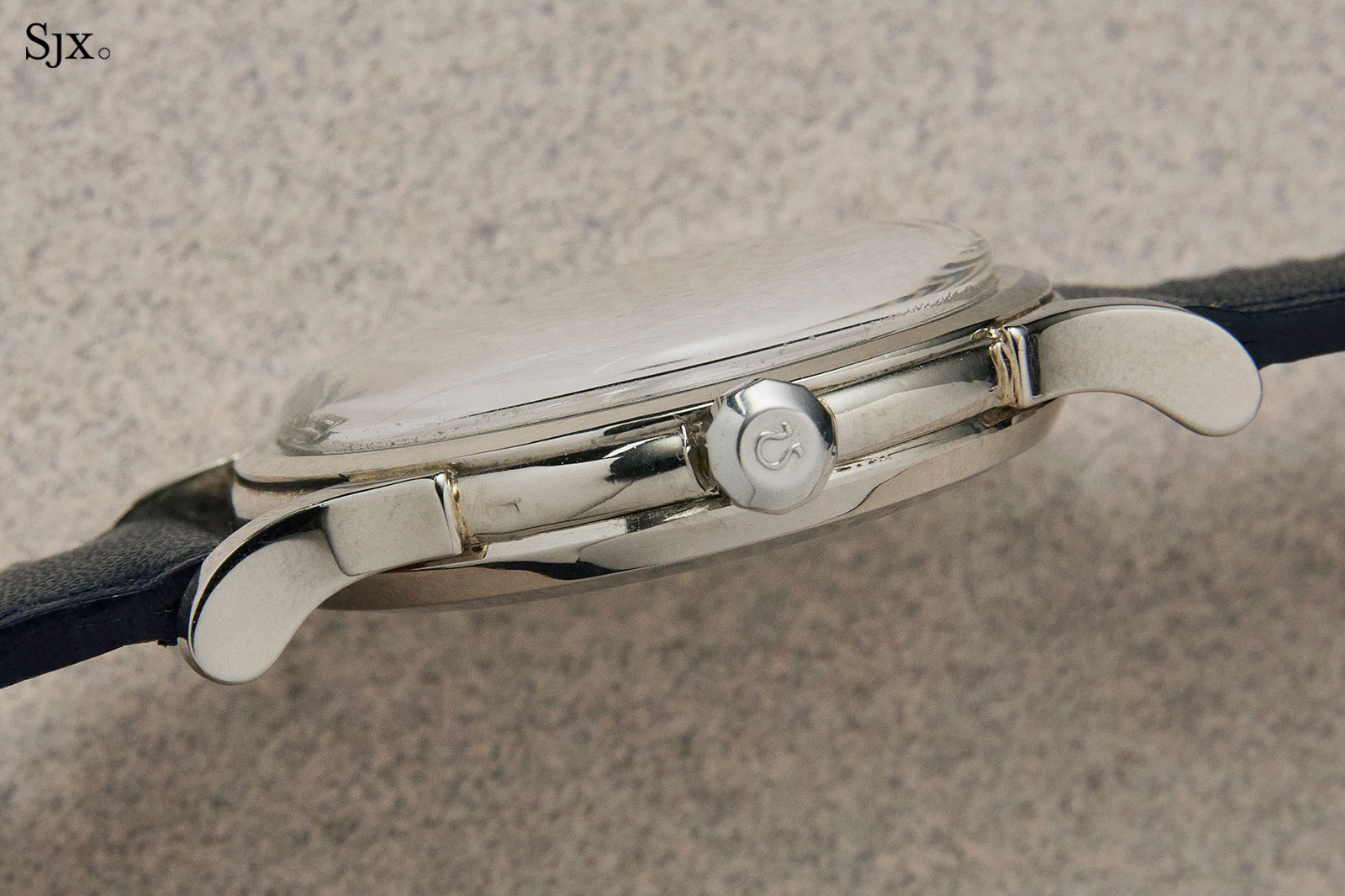 Add to that the fact that the watch is in crisp condition – the observatory medallion on the back remains sharp – and it's a highly desirable Omega.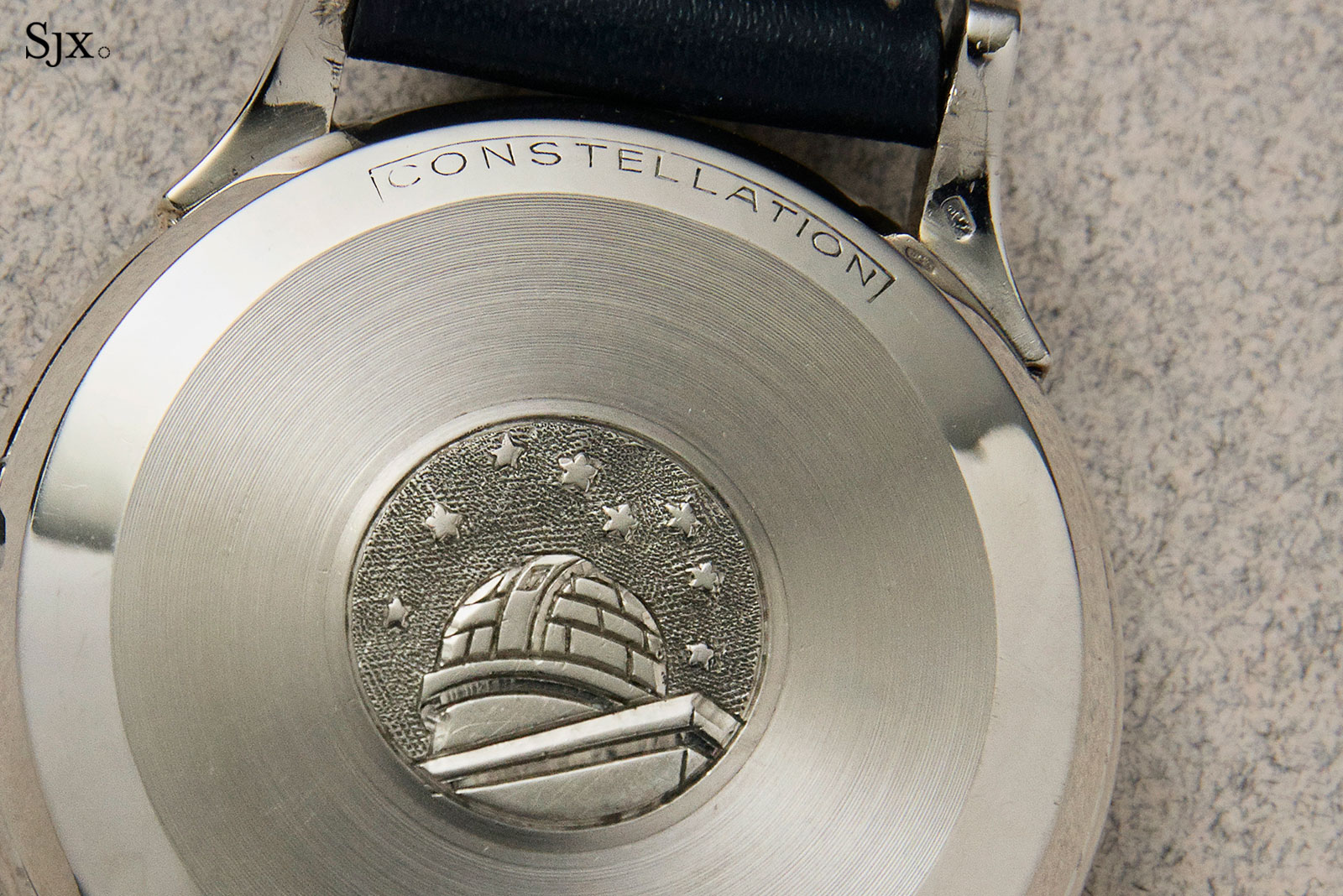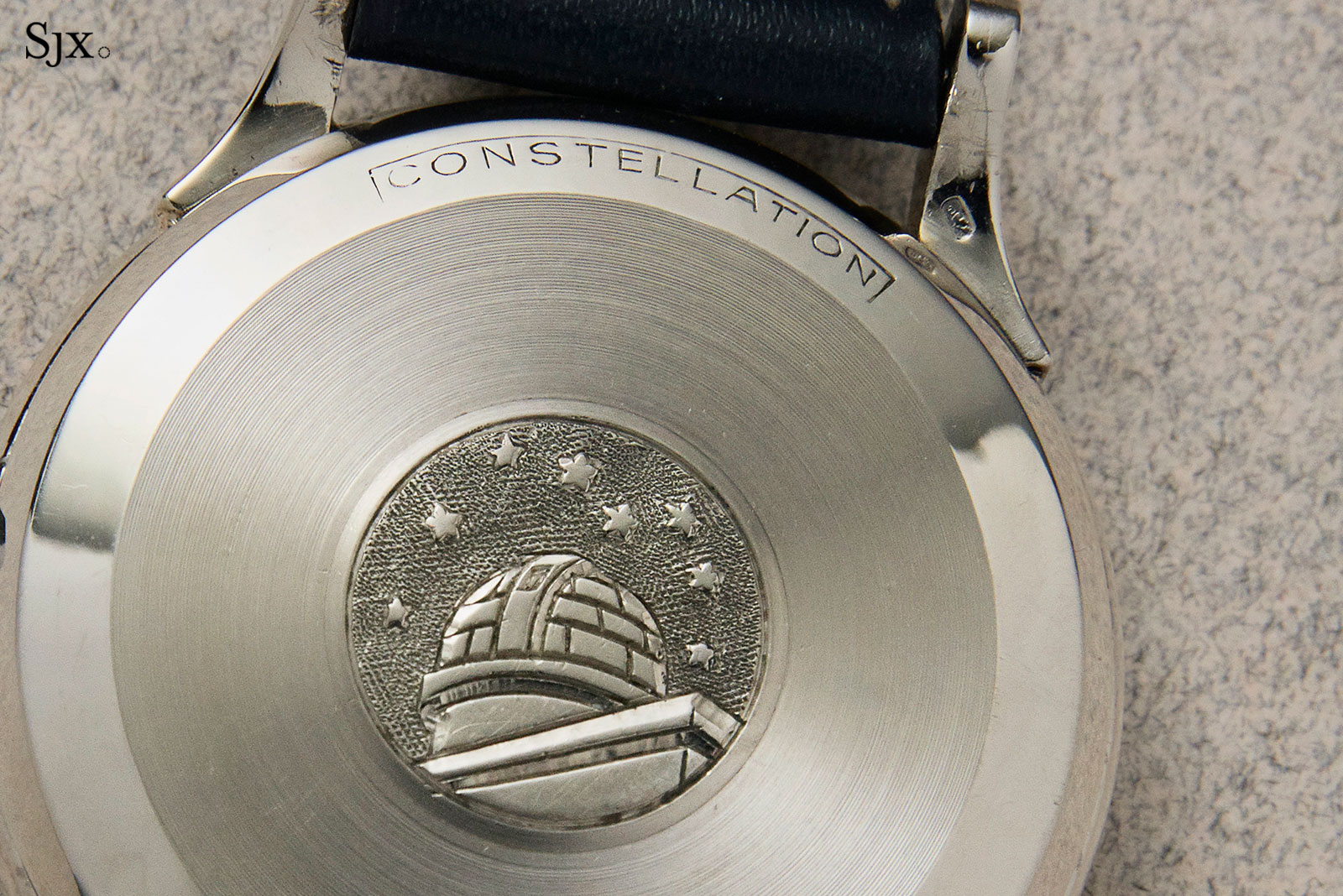 The estimate is HK$240,000 to HK$400,000, or US$30,800 to US$51,300.
---
Lot 996 – Movado ref. 19005 chronograph
Another instance of something interesting that's off the beaten track: a 1935 Movado chronograph with a triple stepped "tre tacche" bezel and a remarkably coloured dial.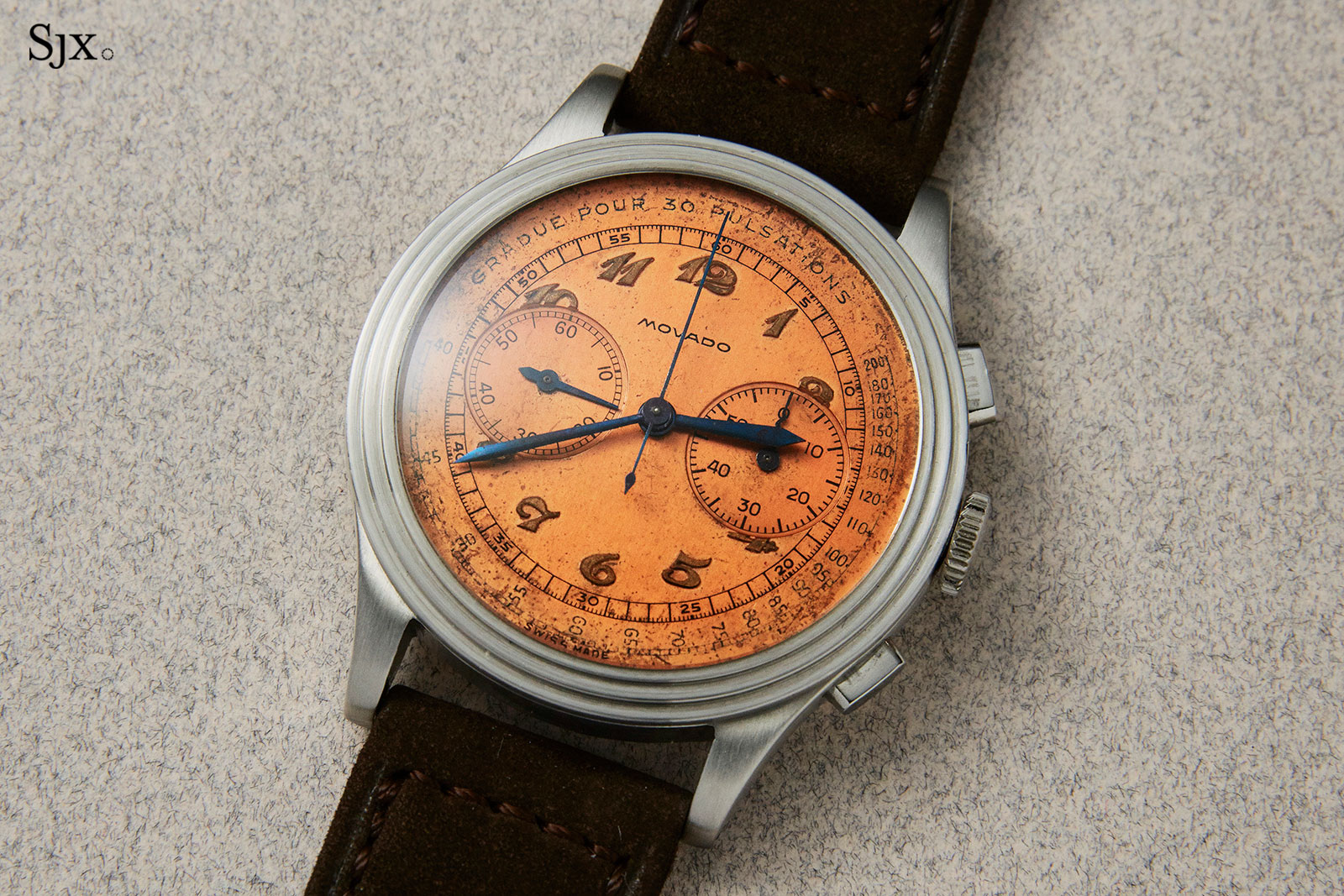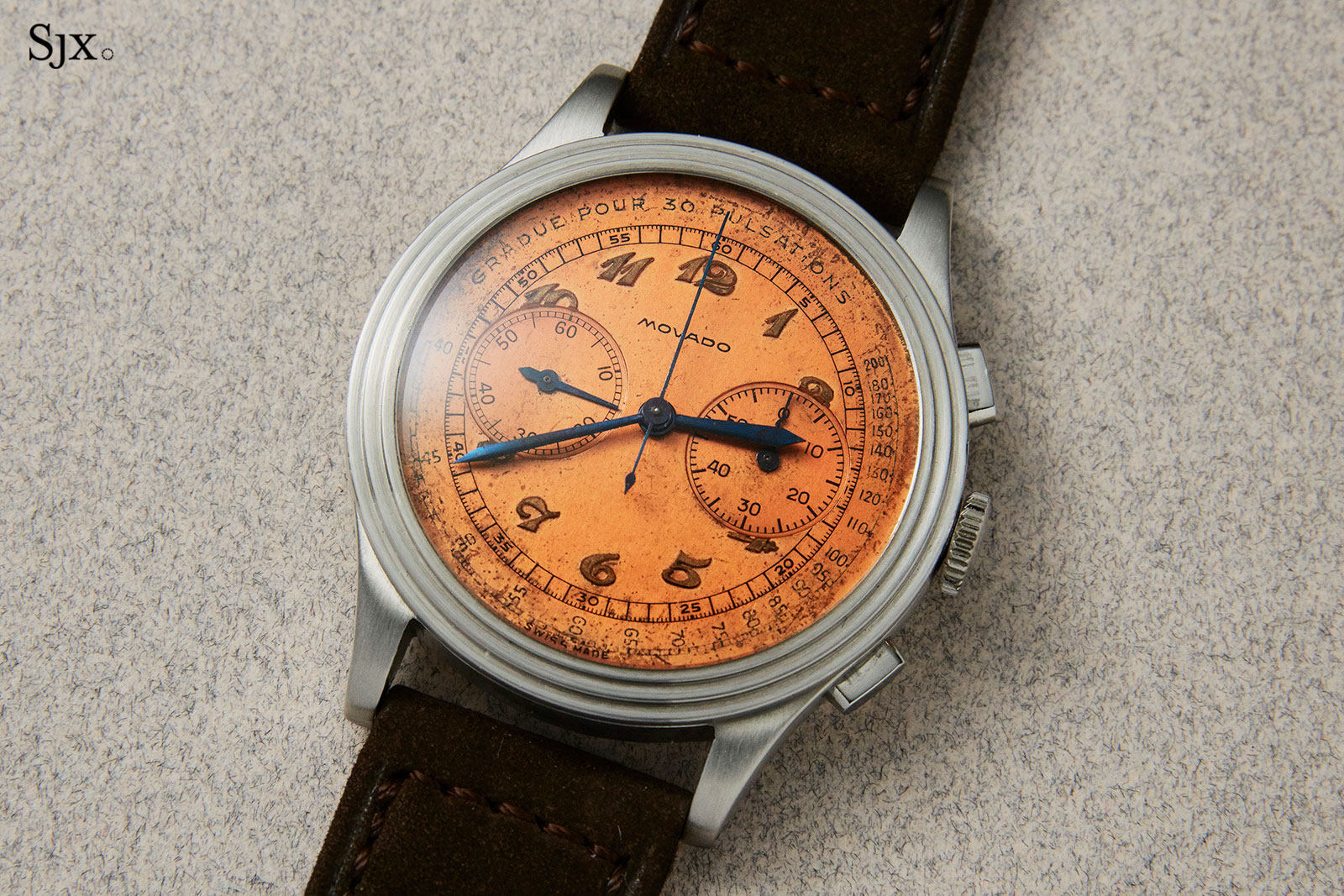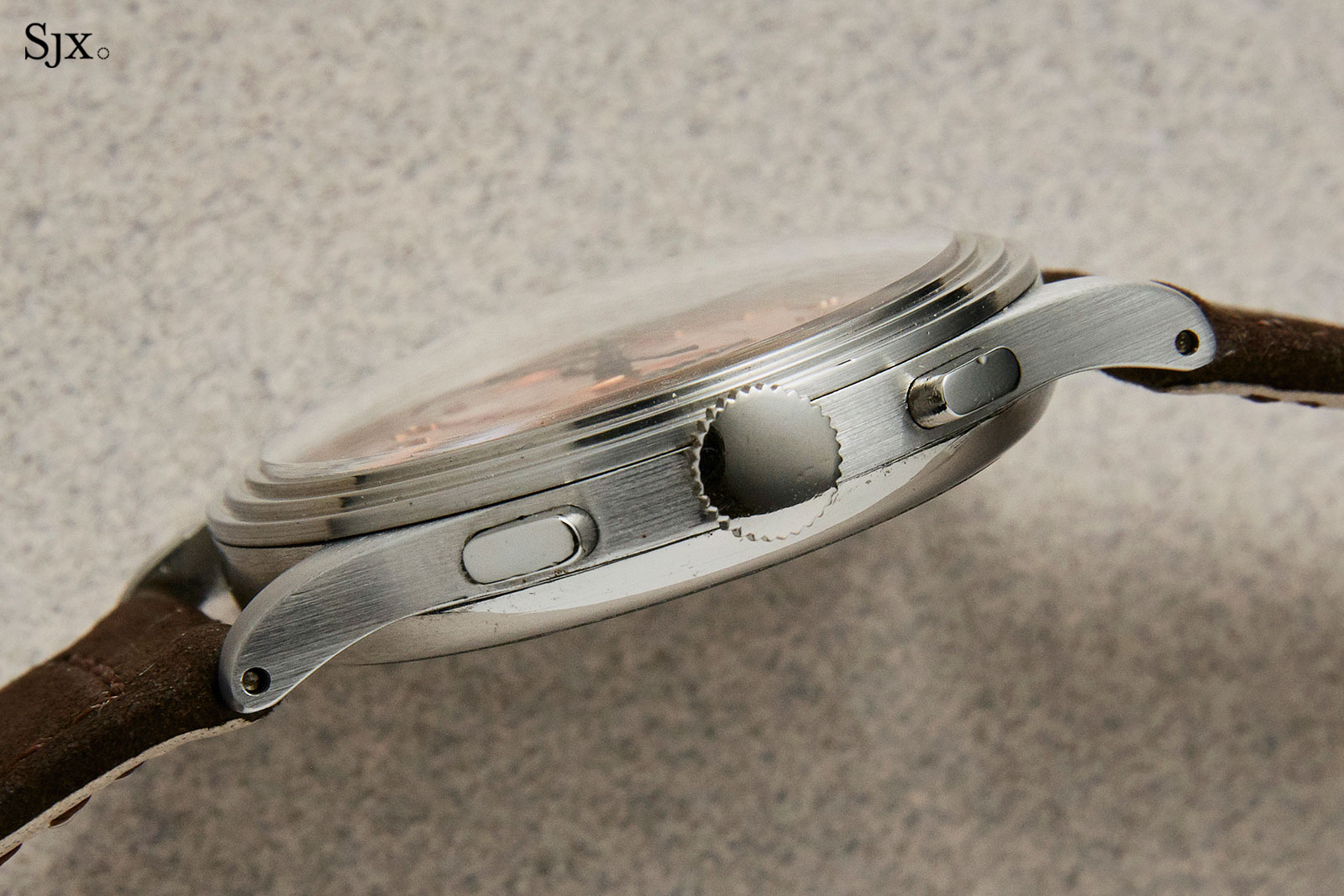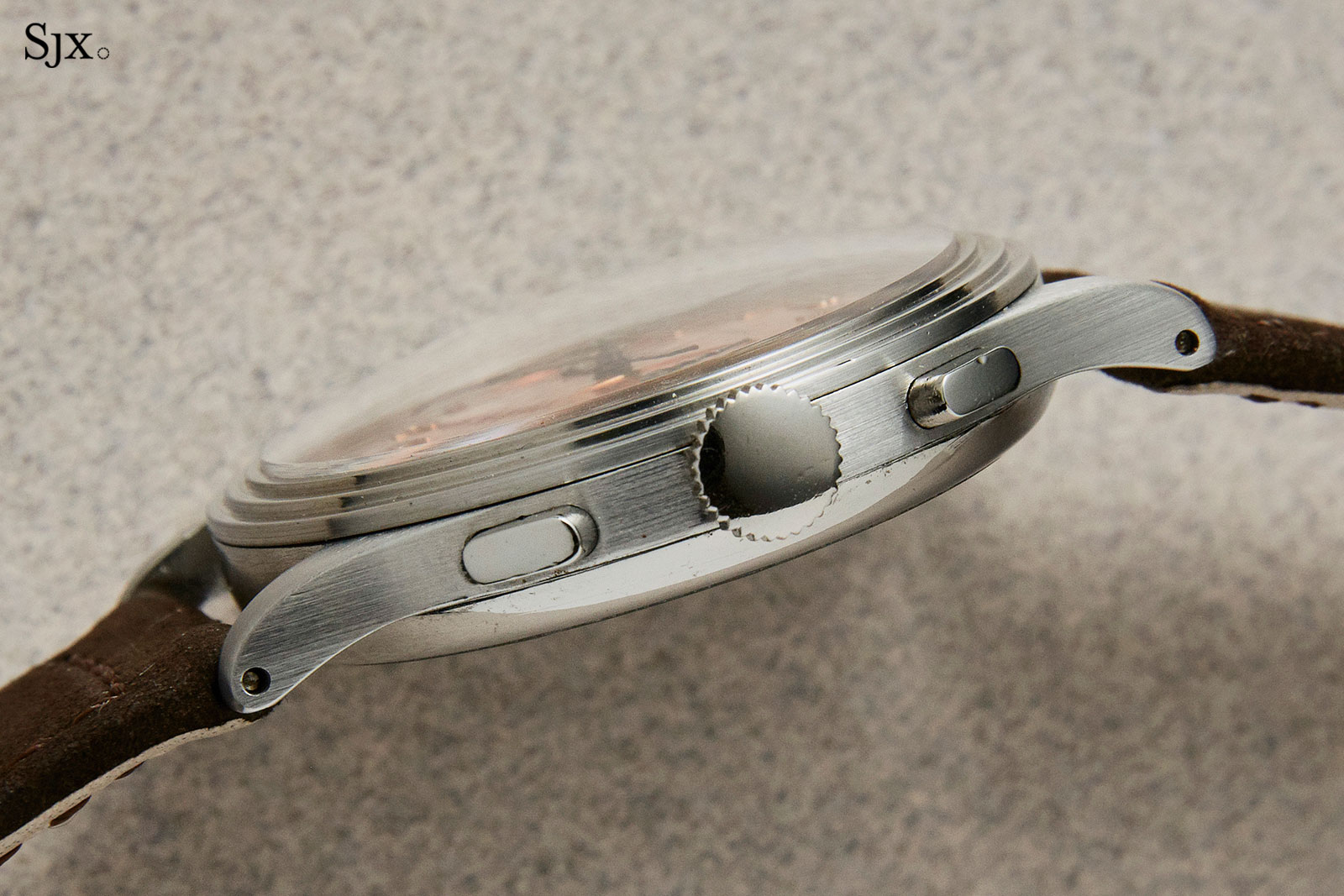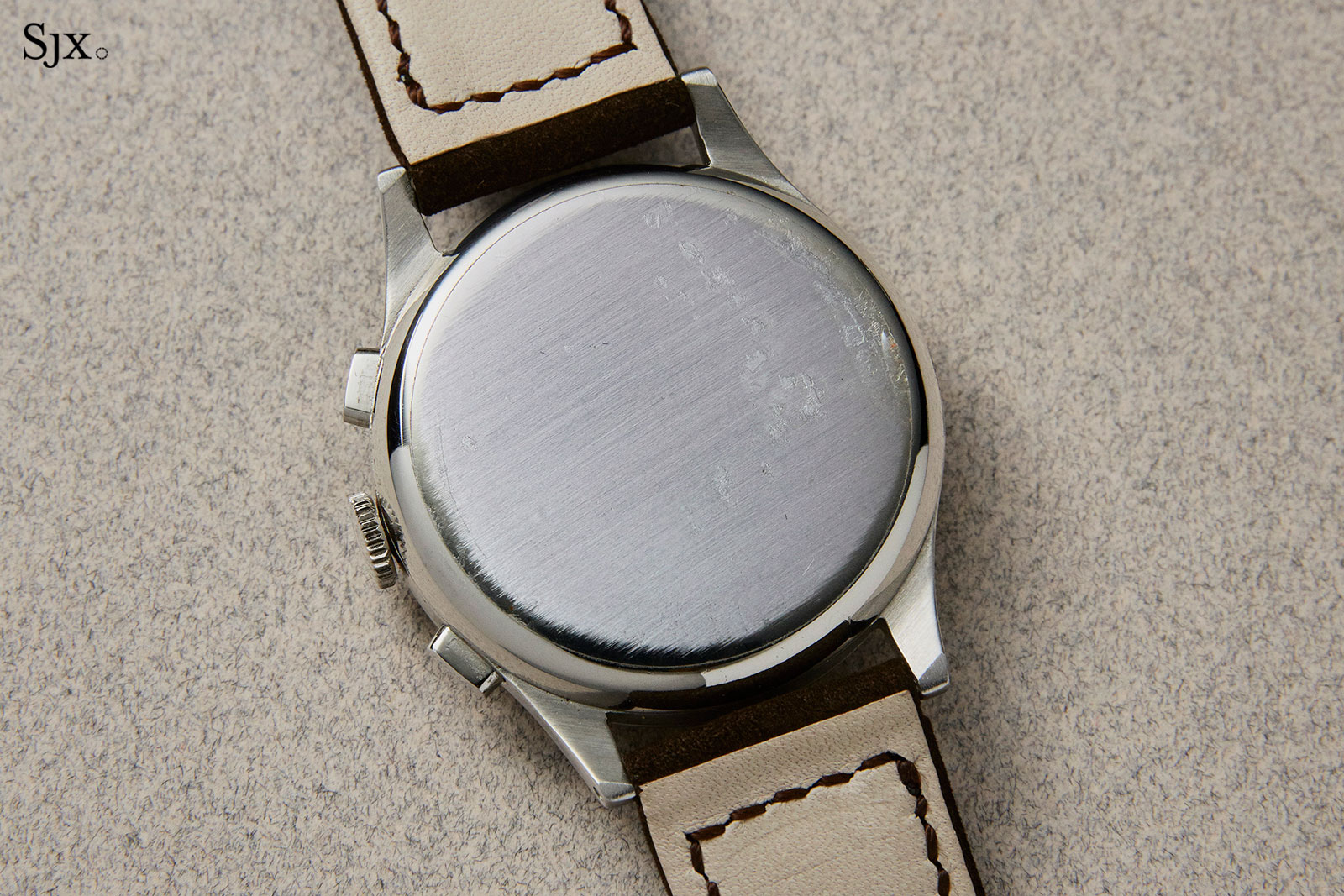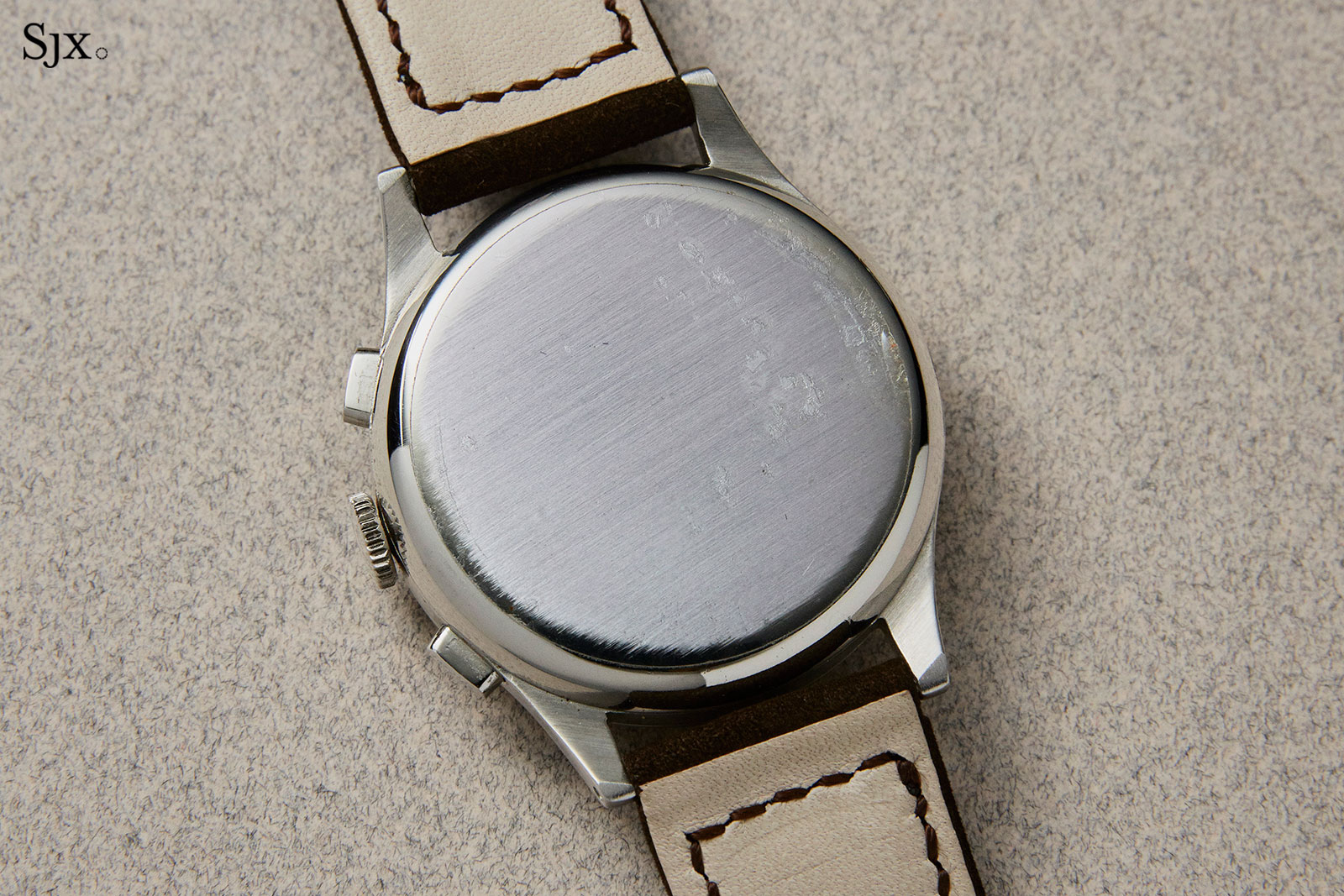 Despite its sorry modern day state, the Movado of old was a significant brand producing fine timepieces.
The dial has Breguet numerals, blued steel lance hands and a pulsometric scale, typically of the period but back in vogue today. Likely silver originally, over time it has acquired a hue that Phillips accurately describes as "tangerine".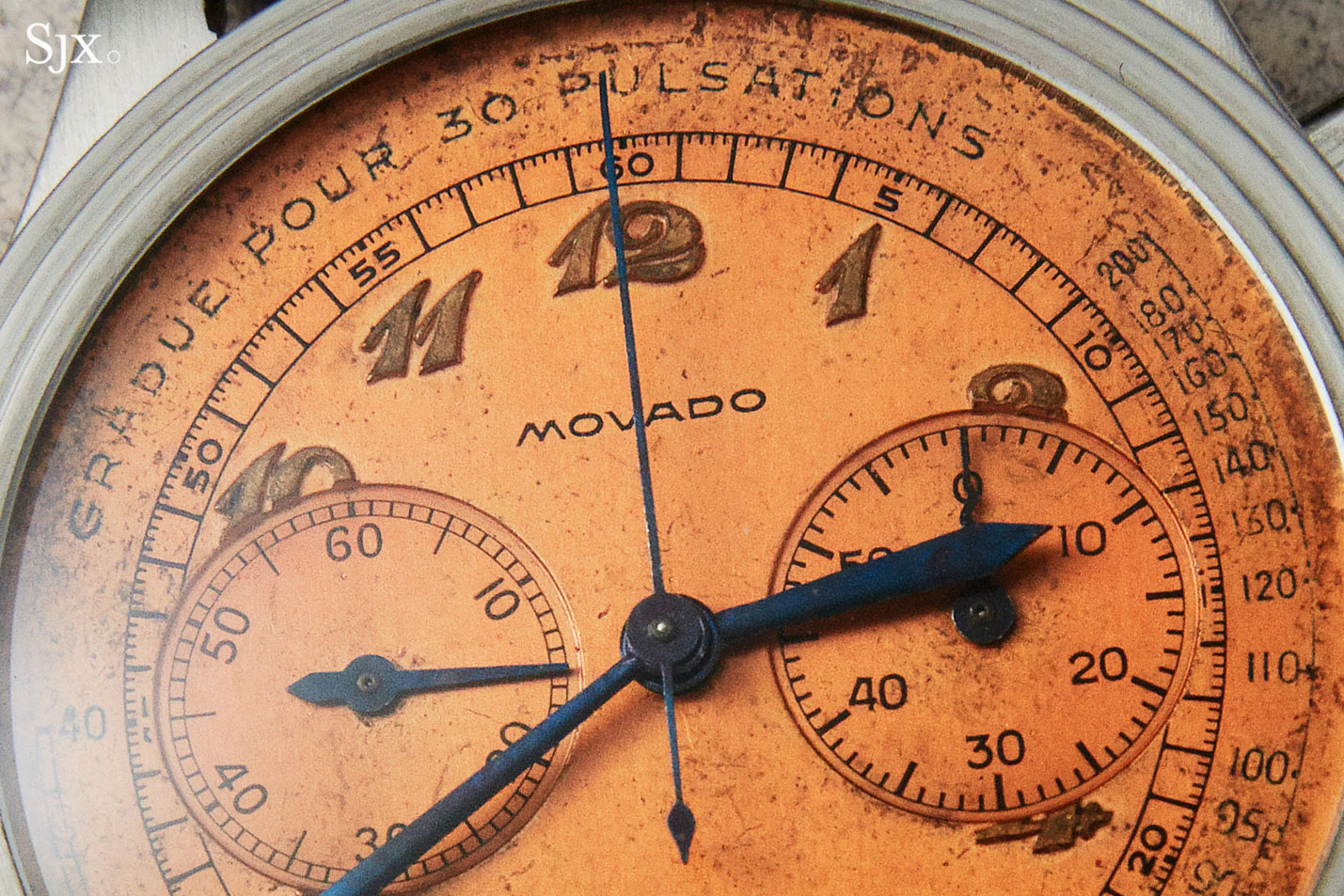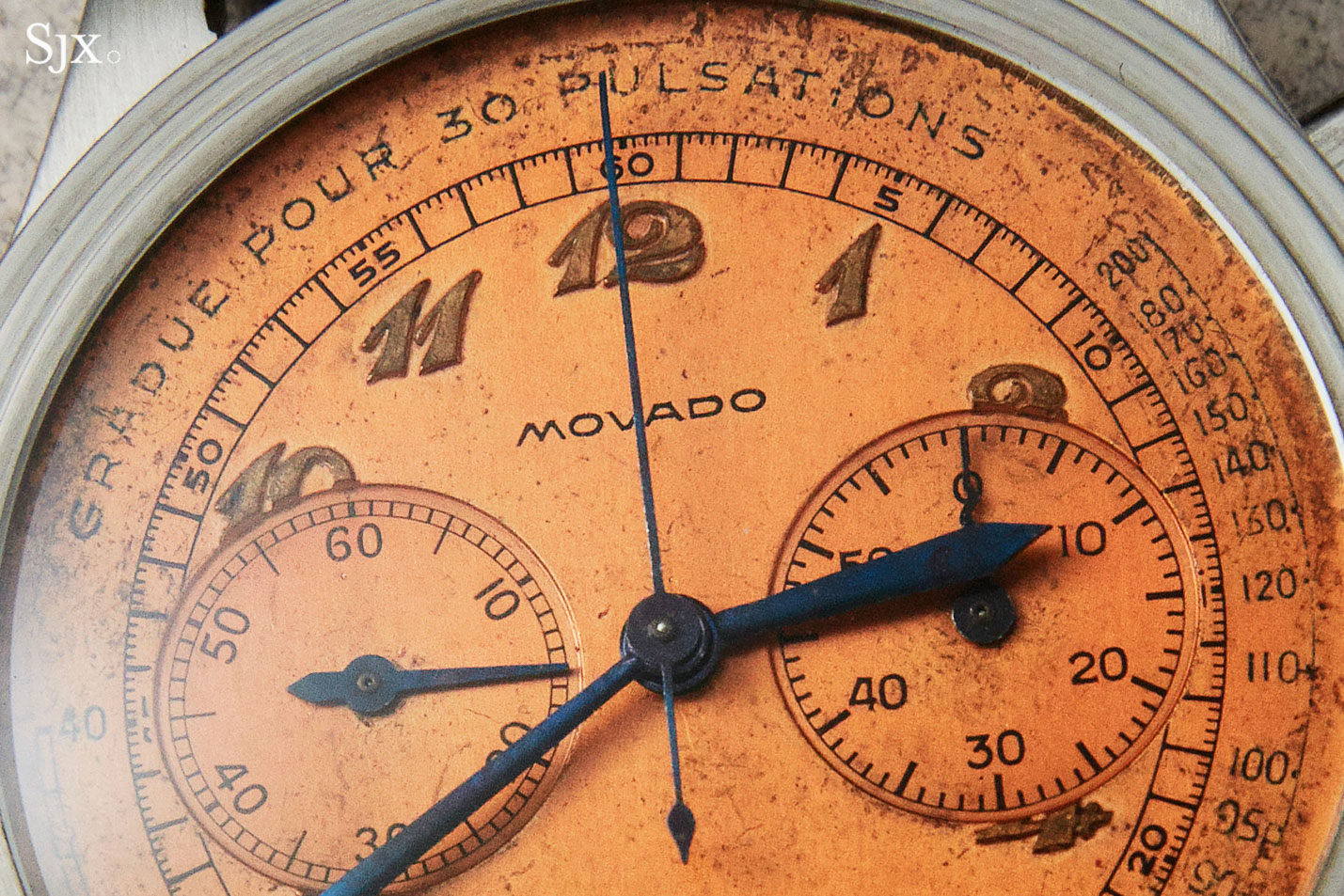 The steel case is a compact 35mm, but nevertheless sporty thanks to the bezel. It is also well preserved.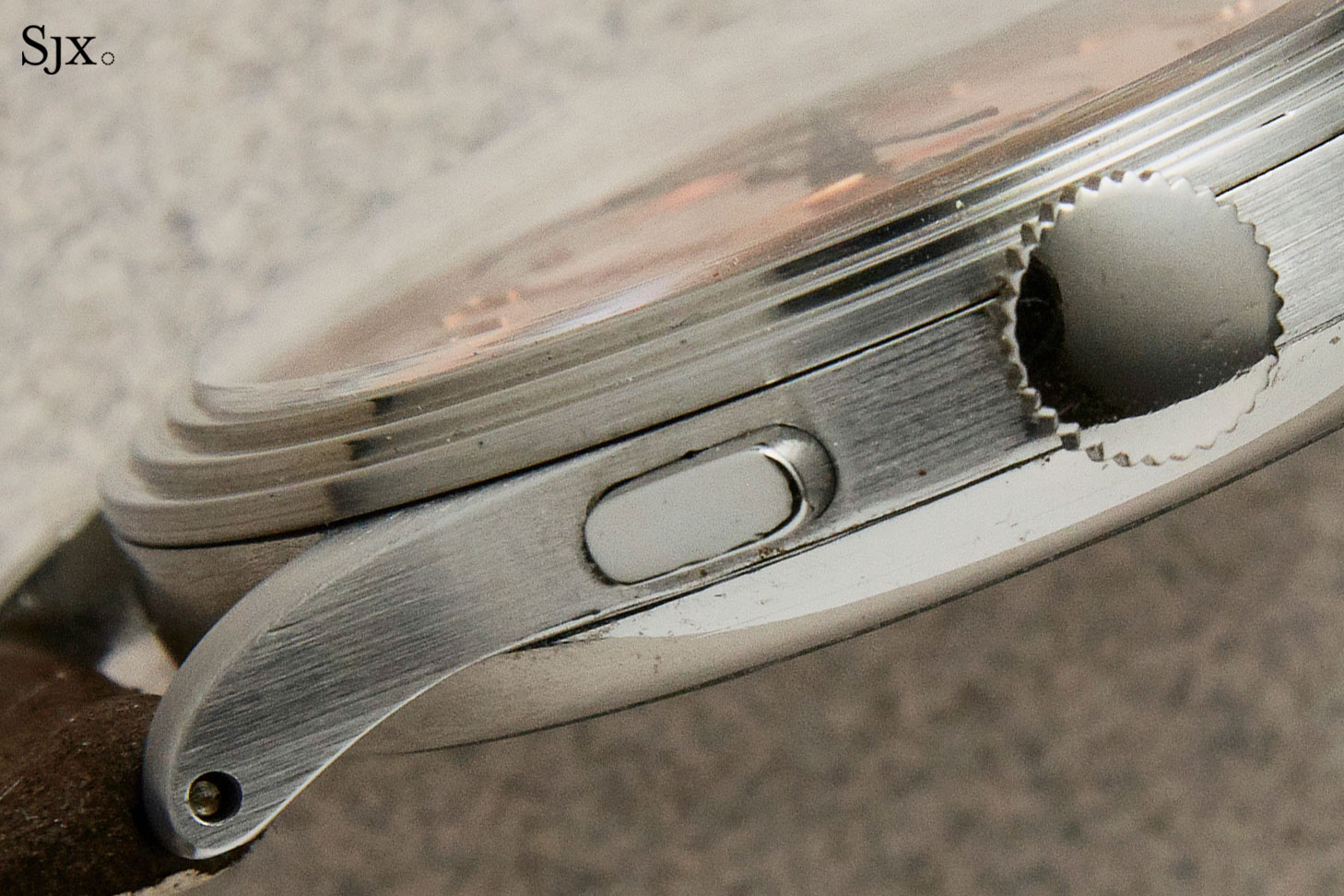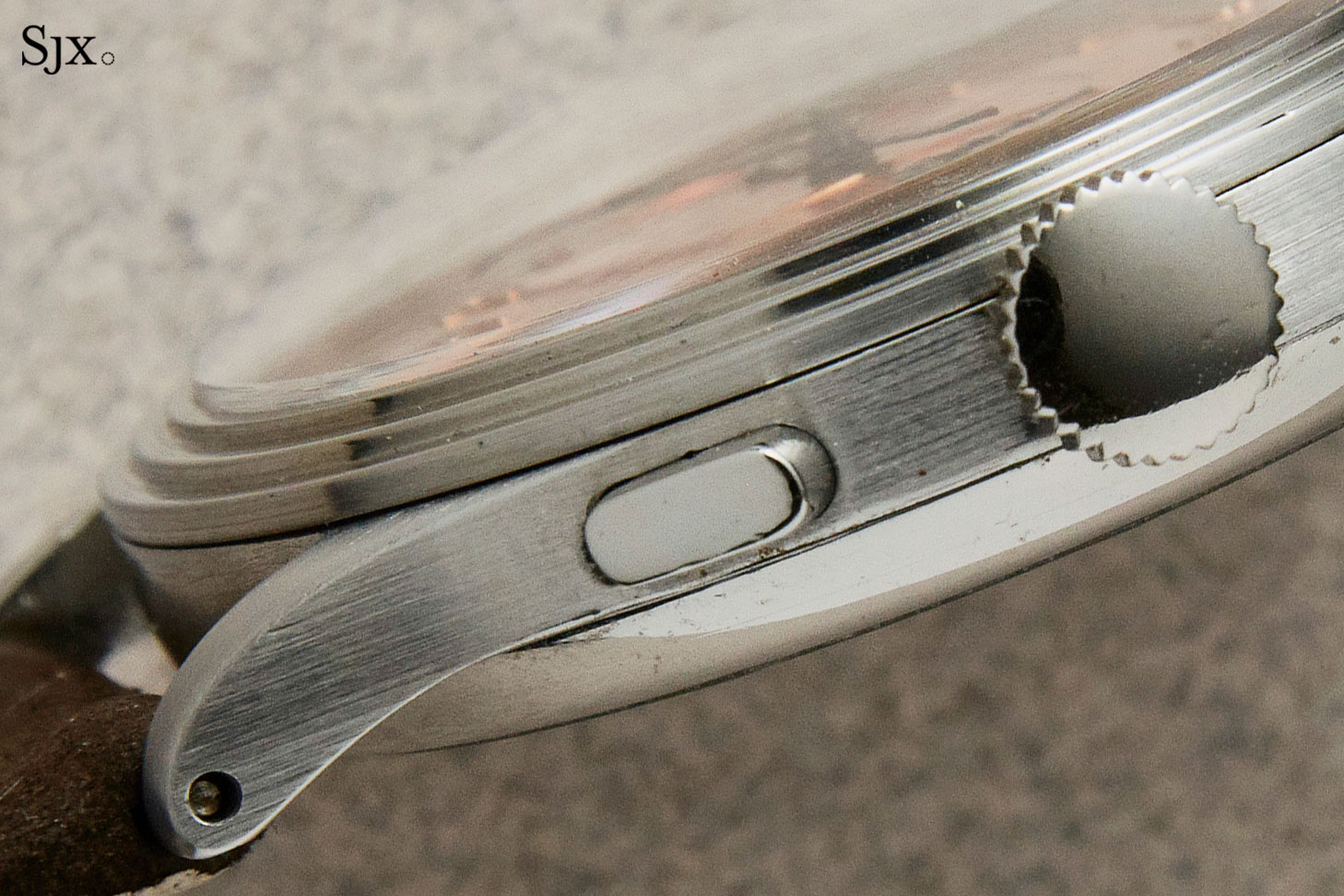 This has an estimate of HK$63,000 to HK$96,000, or US$8,100 to US$12,300.
---
Auction and exhibition
The lots will be on show from May 24 to 28 at the Mandarin Oriental in Hong Kong. All the lots can also be seen online here.
The auction takes place on May 29 at 1pm at the same venue.
---
This was brought to you in collaboration with Phillips.
Back to top.
---
You may also enjoy these.

Starting in Singapore, then Geneva and Taipei.