Jony Ive Profiled in Hodinkee Magazine Vol. 2
Apple's chief designer talks watches.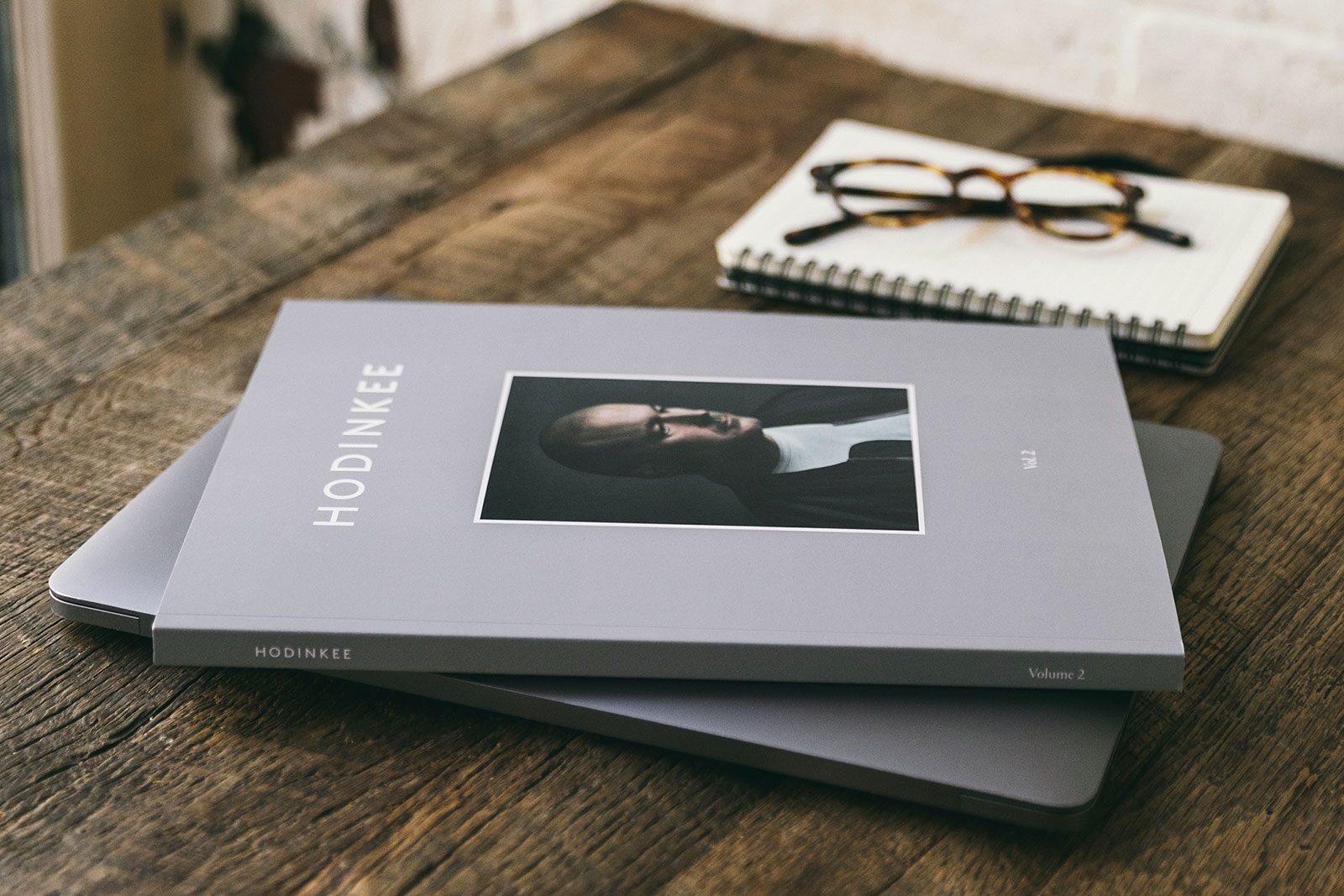 The second instalment of Hodinkee magazine, the paper venture by arguably the world's most successful watch blog, features a pensive Sir Jonathan Ive on its cover.
Inside is a wide-ranging,  16-page story that includes an interview with Apple's chief design officer, a visit to the computer maker's monumental headquarters in Cupertino, and an enlightening look at the development of the Apple Watch.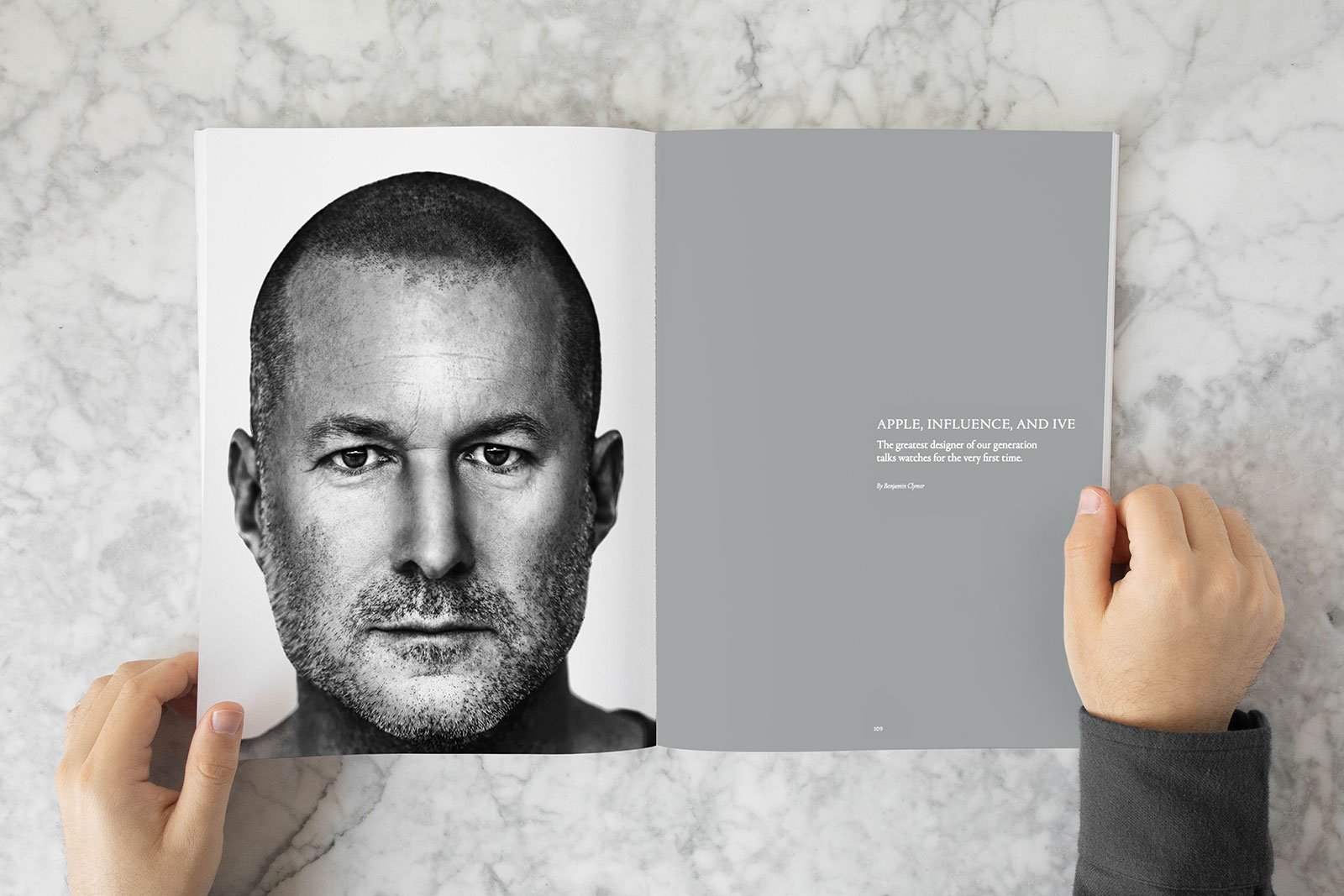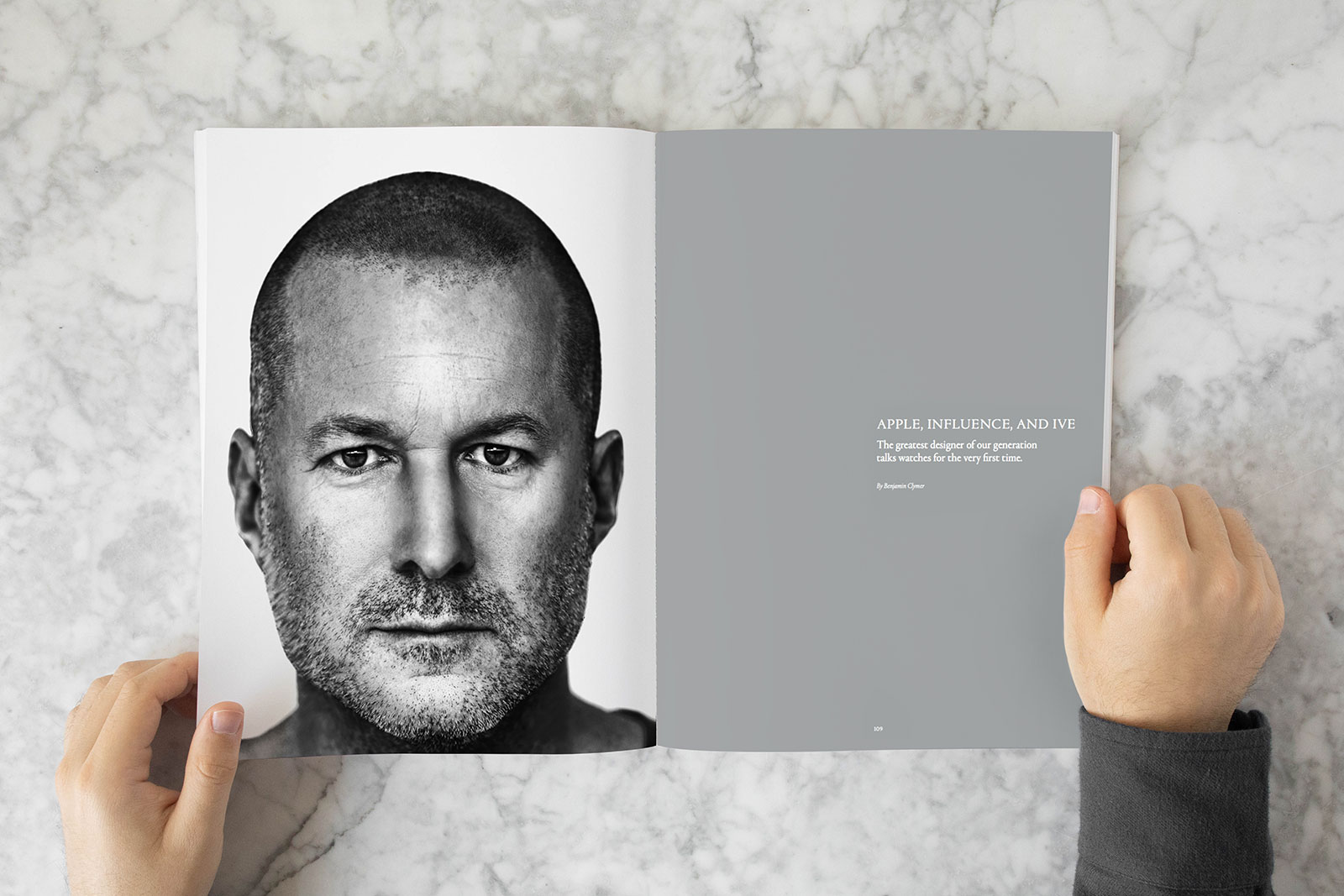 Given that Mr Ive is probably the world's most important designer from a commercial perspective, the interview is quite a coup. Intriguing tidbits include Mr Ive's first Speedmaster (bought in Hong Kong in 1992), the fact that the late Steve Jobs never wore a watch, and a refusal to comment on the number of 18k gold Apple Watches were sold (or not).
The story also identifies the seven experts Apple consulted for its watch, including several well known in horology: author Dominique Flechon, and Grégory Gardinetti, once the archivist at the Musée International d'Horlogerie (MIH) in La Chaux-de-Fonds.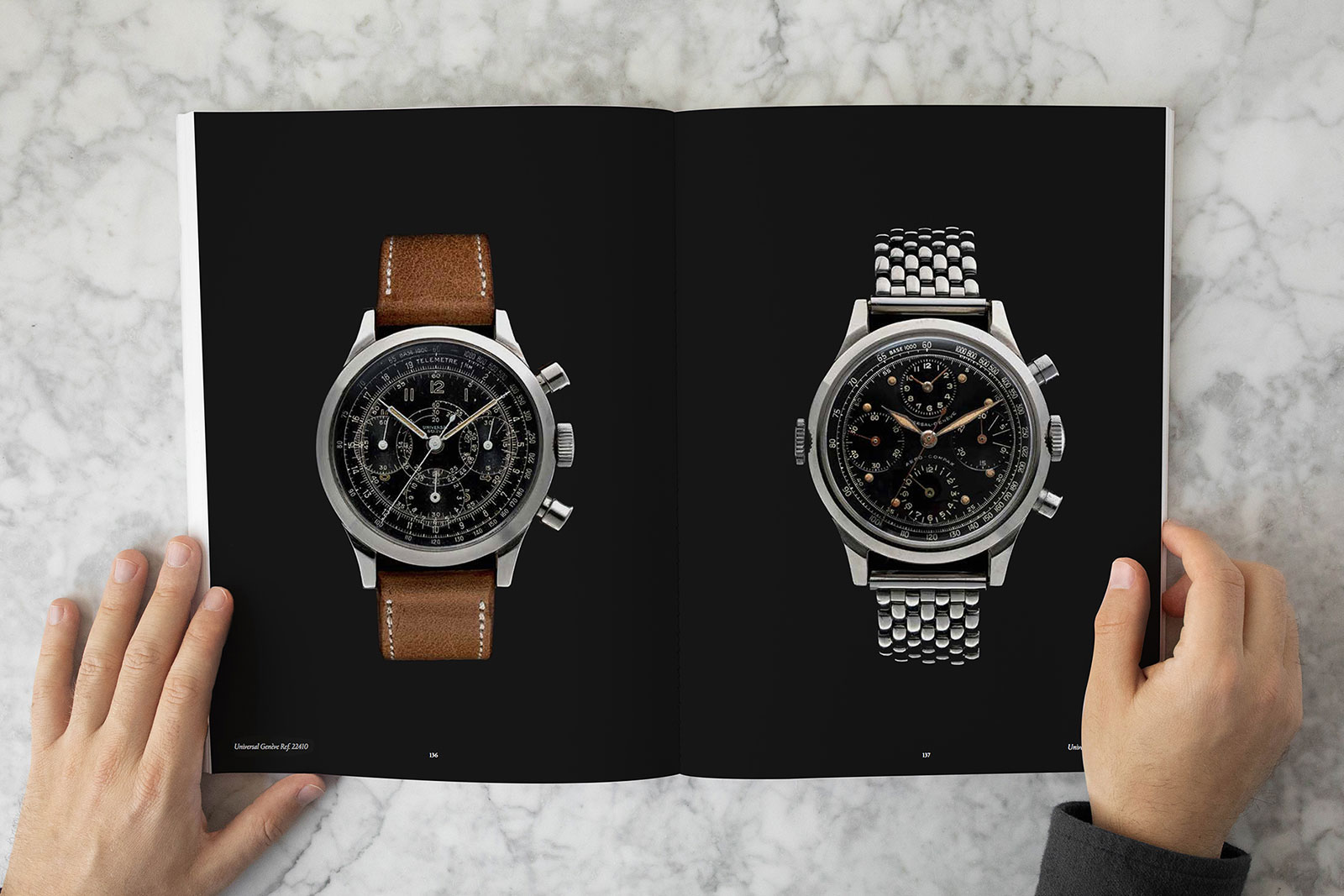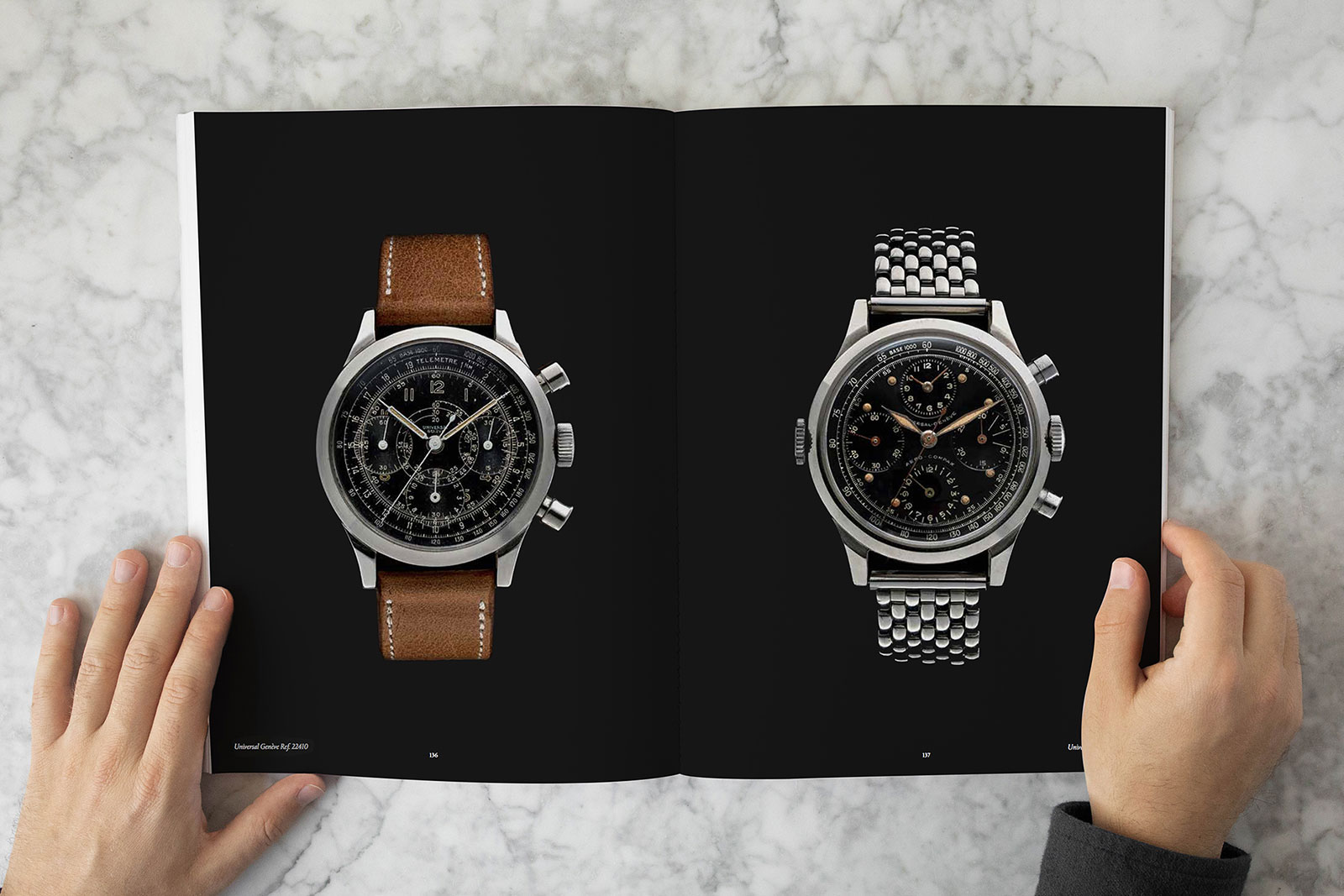 Like its predecessor, Volume 2 also covers a diversity of topics outside watchmaking, including a history of the 1970s BMW M1 and a huge collection of vintage Leica. But it also delves deep in Hodinkee's specialty, vintage timepieces, detailing Hodinkee founder Benjamin Clymer's love for Universal Geneve chronographs.
The magazine is available direct from Hodinkee, at American Express Centurion Lounges as well as select newsstands and hotels.
---
Back to top.
---
You may also enjoy these.