How #LangeNation Started Trending For A. Lange & Söhne
The new generation of Lange connoisseurs.
Lange Nation, or more properly, #LangeNation, is perhaps the first haute horlogerie – genuinely serious, proper watchmaking – community to arise entirely on social media.
"We learned of Lange Nation from their activity on Instagram and were impressed by their passion for our brand," explains Anne Schaal, who's in charge of South-East Asia and Australia for the brand, which is why Lange Nation was part of a recent event in Australia that the brand organised together with its local retailer, Watches of Switzerland. In fact, according to some Lange insiders, even chief executive Wilhelm Schmid checks in on the hashtag from time to time (and Mr Schmid himself is quite active on the social network, with watches and his other passion, classic English cars).
Lange Nation exemplifies two influential forces shaping the watch industry. One is the rise of the young, digitally savvy and well-heeled watch collector (who more often than not is Asian), and the other is the power of social media in propelling the convergence of tastes and preferences.
The idea for Lange Nation had its genesis in late 2014, well before A. Lange & Söhne itself had an official Instagram presence. It was Andy Zhang, an entrepreneur in his late 20s based in Sydney, who got the ball rolling.
After coming to know three other Lange enthusiasts in Australia Andy realised they had similar tastes, though none of them had ever met in person. "It actually started when I realised all of us already knew about the Datograph," says Andy.
"We all had Lange watches and we love Lange watches," explains Glenn Chiang, another of the group's founders. "We knew of each other only through Instagram," continues Glenn, who's a lawyer and restauranteur in his early 30s, "Andy then contacted each of us individually, and we had dinner in Sydney."
"There was Paneristi and all of those other Instagram-social media watch groups," continues Melbourne-based Glenn, "Lange didn't have an Instagram account so we sort of took the responsibility upon ourselves."
At the time, the watchmaker's social media efforts were "pretty bad" in Andy's words. And so the quartet decided to create an informal group, with Andy's wife coming up with the name. "She saw me reading about Lange all the time," says Andy with a laugh.
"We started Lange Nation with around 35 or 36 posts on Instagram," explains Andy, "Now there's about 6000 posts and whoever uploads a Lange photo usually uses the Lange Nation hashtag."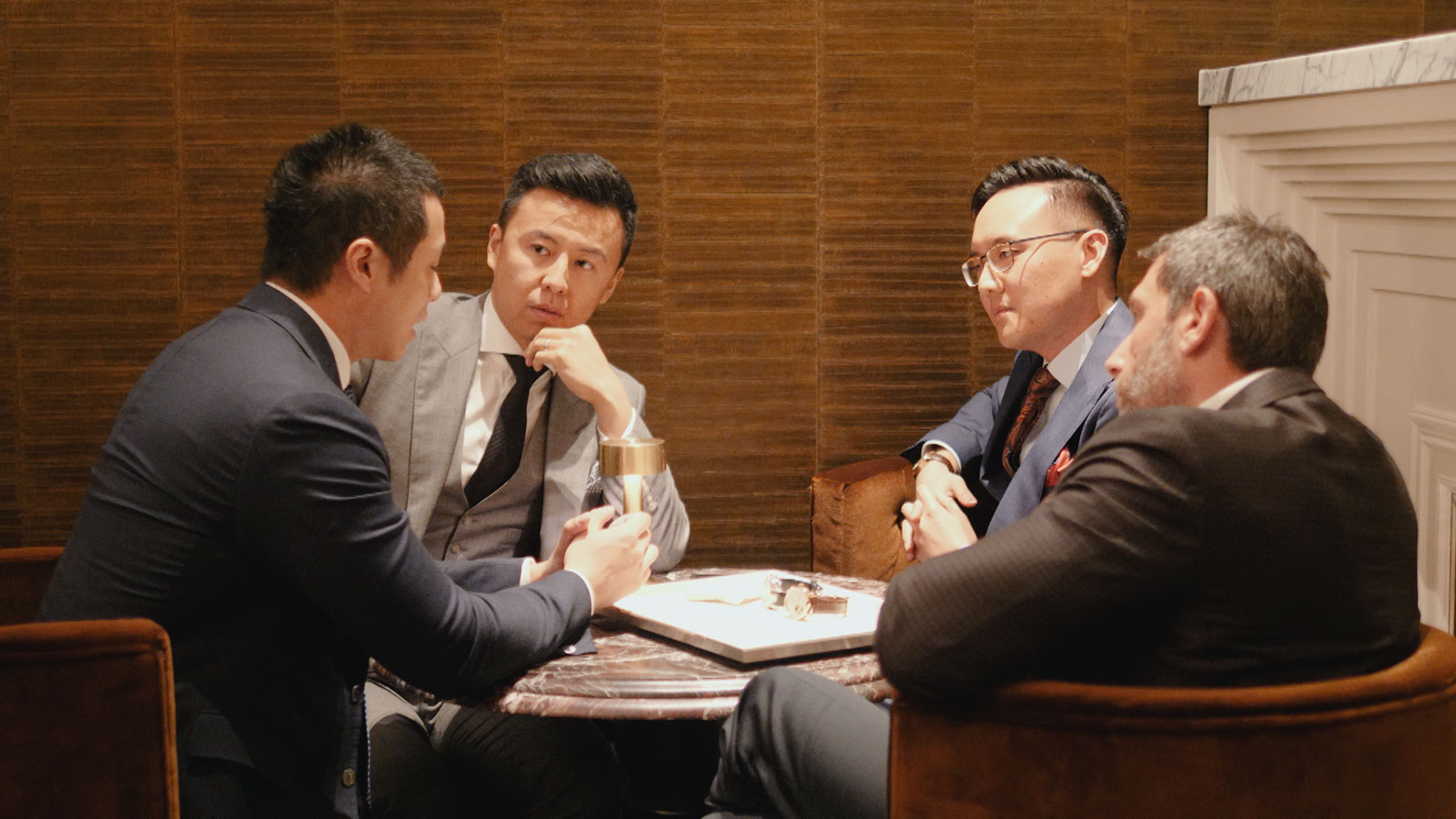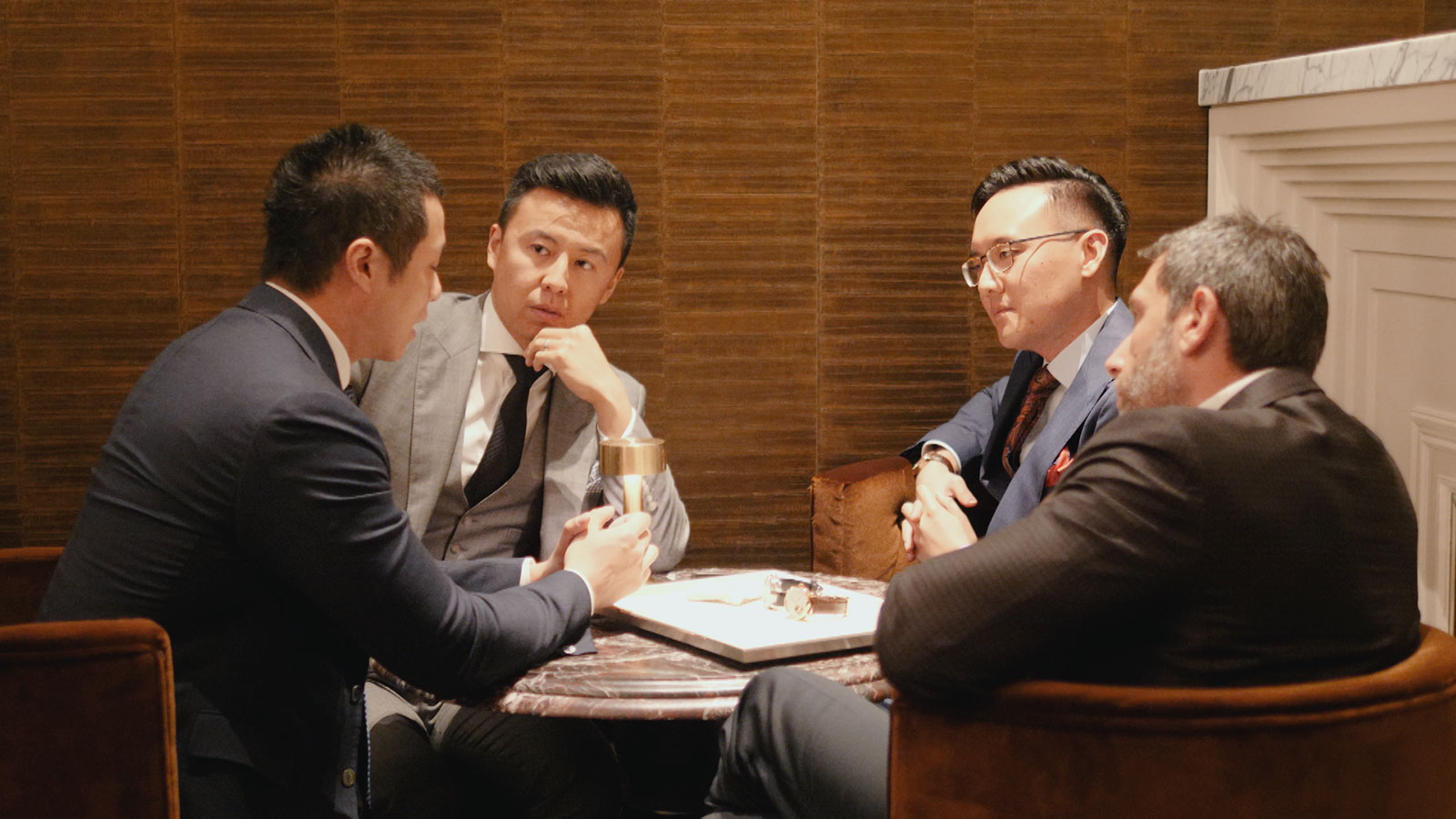 How did a bunch of twenty-somethings become such Lange fans in the first place?
"Purely the aesthetics of the Lange 1 dial. I came across the Lange 1 in a magazine and design was the first thing that drew me in," says Glenn, who also appreciates the brand's restrained tone. "Lange is just understated," explains Glenn, "If we were about recognition, we would buy Pateks or Richard Mille."
Andy singles out the Datograph. "I was collecting Panerai and I moved on to the Datograph. You have chronograph movements but the layout and the design, the balance of the Datograph, is one of the best."
And like many other Lange collectors, Andy is deeply appreciate of the Lange's rigorous emphasis on its mechanical qualities. "The brand focuses all of its effort, industry and marketing on the technical aspects of the watch," says Andy, "Nobody else talks about watches that way, nobody else even tries to explain what's interesting and exciting inside their watches."
---
Back to top.
---
You may also enjoy these.