Announcing the Winners of the Cartier Women's Initiative Awards 2018
Six female entrepreneurs recognised.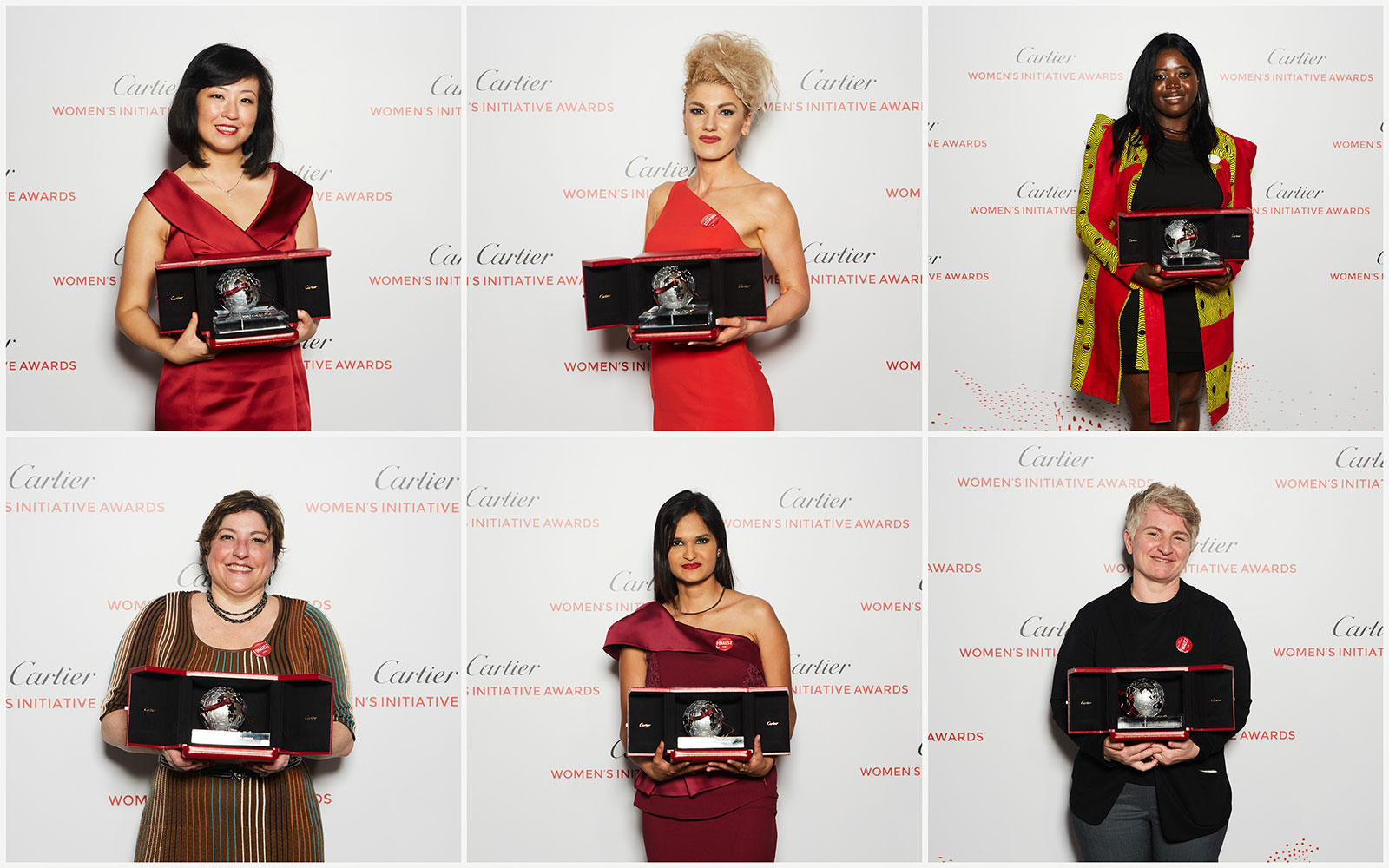 Now in its 13th year, the Cartier Women's Initiative Awards (CWIA) was set up by the Parisian jeweller, McKinsey and INSEAD to develop female entrepreneurs by rewarding "women-run, for-profit businesses" that "create strong social impact". One of the 2013 winners, for instance, started a company that recycles trash in Nigeria. Crucially, winners receive not just a substantial cash prize, but also resources to further develop their businesses, including the chance to attend INSEAD.
Hosted by Cartier chief executive Cyrille Vigneron, the 2018 award ceremony took place on April 26 in Singapore, with almost 2800 applicants from over 130 countries from Austria and Pakistan competing for six prizes, one for each major region.
The 2018 winners are:
Asia-Pacific: Swati Pandey, India
Arboreal Agro Innovations – An industrial scale, vertically-integrated producer of stevia, a 100% natural substitute for sugar.
Europe: Kristina Tsvetanova, Austria
Blitab Technology – A tactile tablet for the blind and visually impaired.
Latin America: Paula Gomez, Brazil
Epistemic – A device that alerts patients and caregivers of an oncoming epileptic seizure up to 25 minutes in advance.
Middle East and North Africa: Siroun Shamigian, Lebanon
Kamkalima – An online platform that uses artificial intelligence and data analytics to help learn and teach Arabic.
North America: Yiding Yu, United States
Twiage – A digital platform that enables the transmission of real-time data from ambulance to hospital.
Sub-Saharan Africa: Melissa Bime, Cameroon
Infiuss – An online blood bank that collects and dispatches blood donations to hospitals.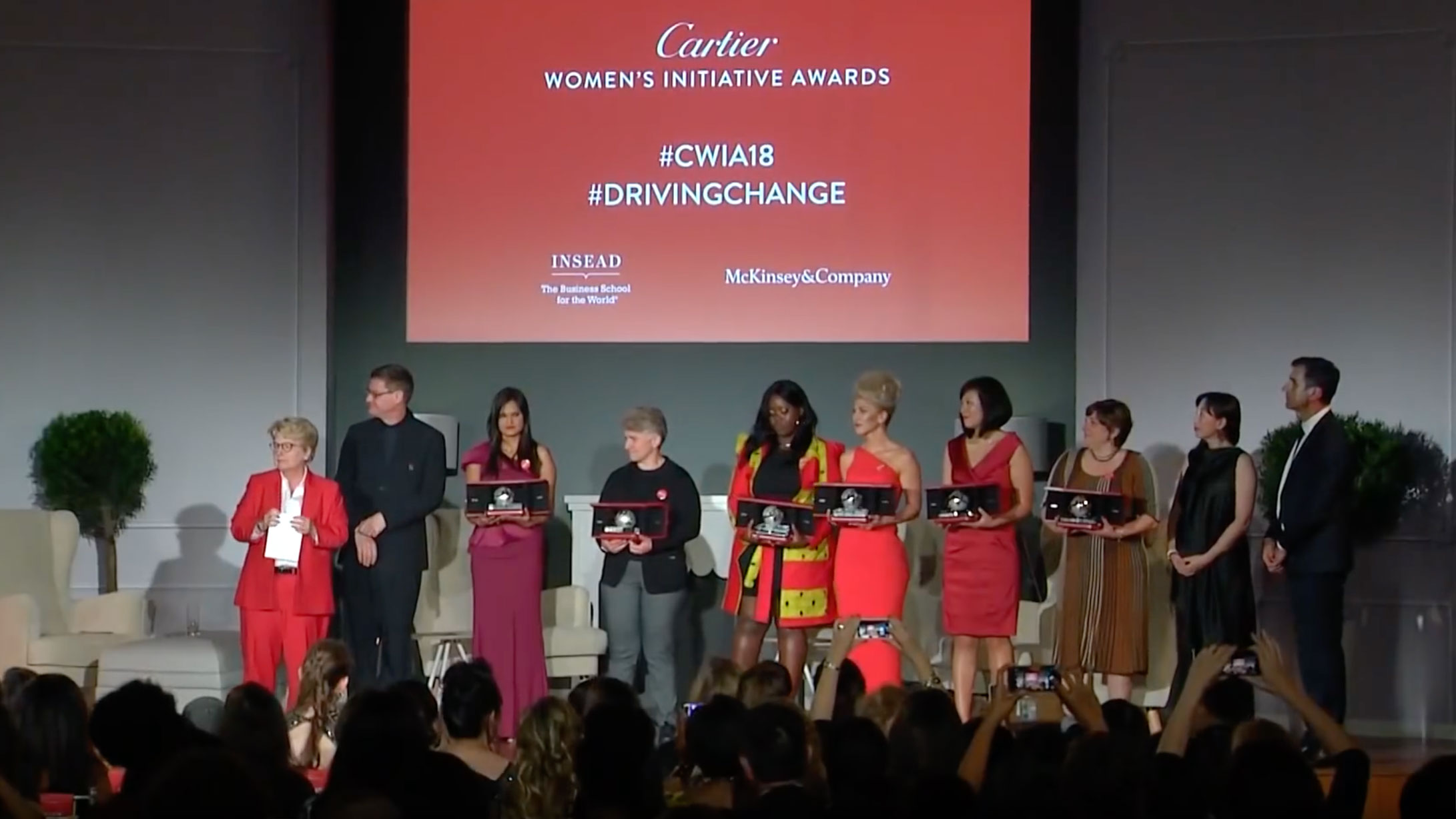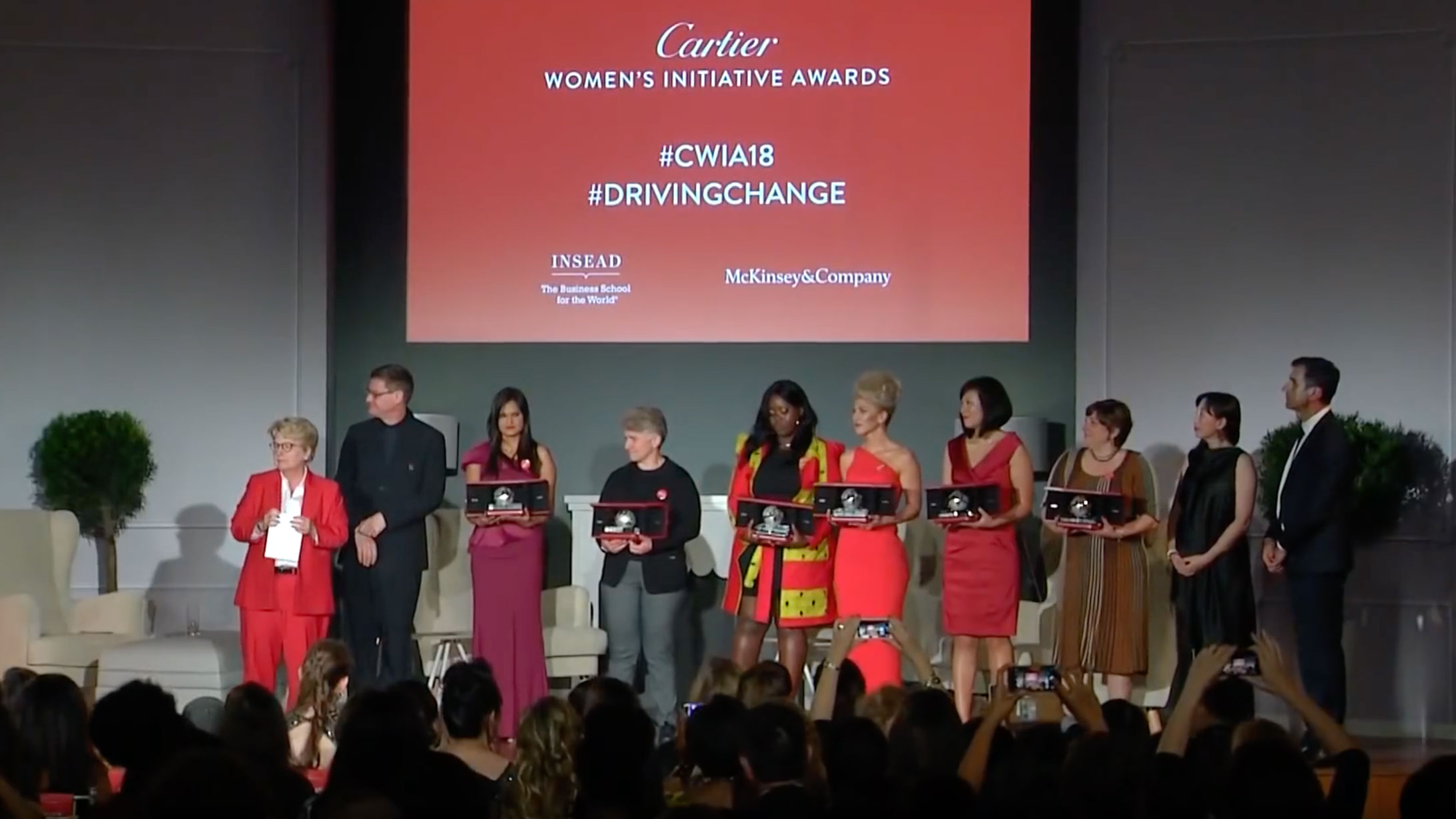 Each of the six winners received a US$100,000 cheque, while the remaining 12 finalists each got US$30,000. Equally importantly, the winners and finalists will all receive business coaching, media coverage and an option to attend an executive education course at INSEAD. For more, visit CWIA.
---
Back to top.
---
You may also enjoy these.

Just like the original, but now mechanical, in small or large sizes.