Baselworld 2018: Introducing the Grand Seiko Hi-Beat V.F.A., and 9S 20th Anniversary Editions
A remarkable precise mechanical watch.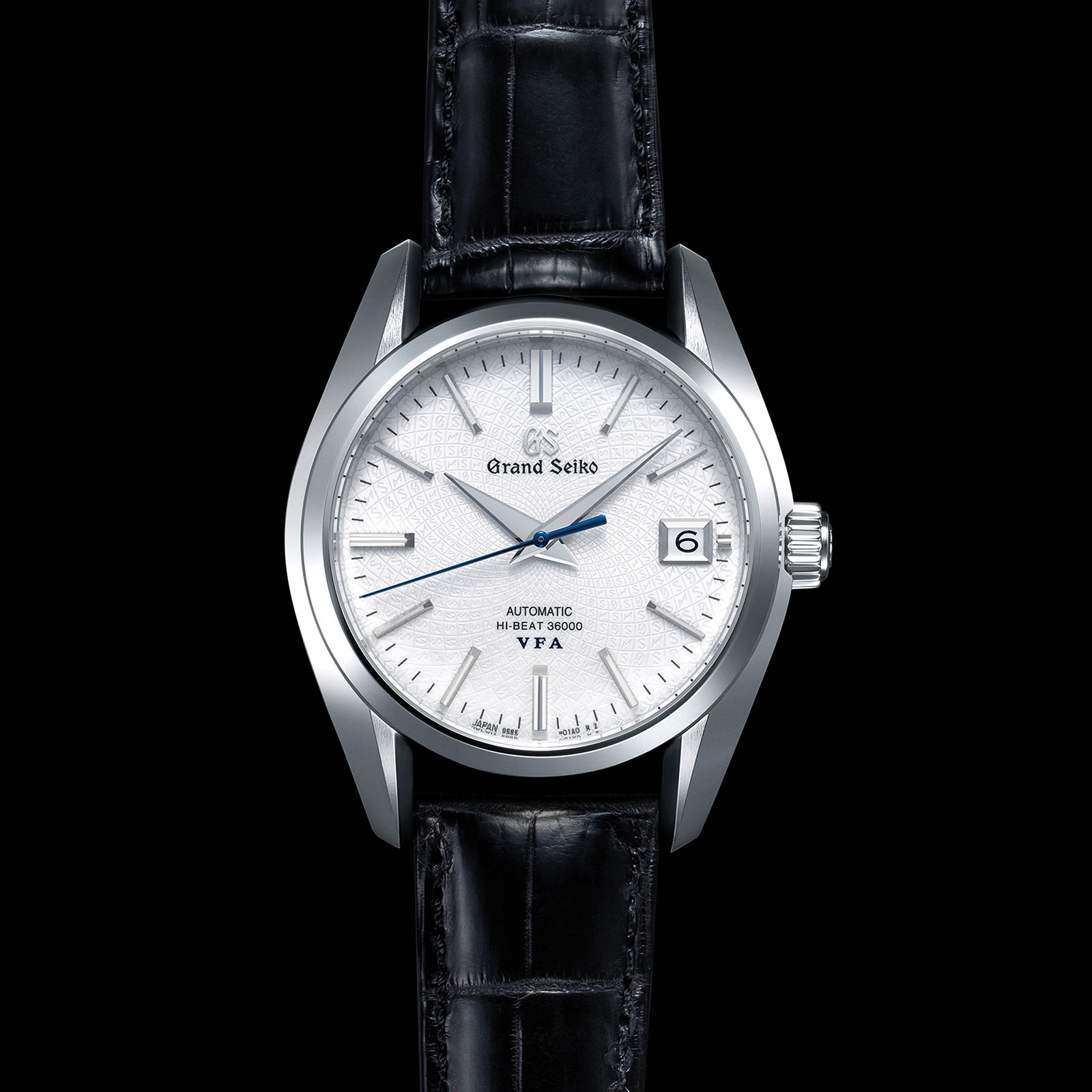 Once upon a time, in the years before the Quartz Crisis, Seiko's very best timekeepers were "Very Fine Adjusted", or V.F.A., mechanical movements regulated to extreme precision.
At Baselworld 2018, almost a half century since the last Grand Seiko V.F.A., the chronometric appellation is back, as one of a trio of limited edition watches created to mark the 20th anniversary of the Grand Seiko 9S movement – the first mechanical calibre developed for the relaunch of Grand Seiko in 1998.
While only the platinum model is V.F.A., all three 9S anniversary editions share the same case and dial design. The cases are all 39.5mm in diameter and 13mm high.
Each edition has differently coloured dial but the same decoration: a spiral guilloche motif that features a repeating pattern comprised of the Grand Seiko and Daini Seikosha logos. Daini Seikosha, now known as Seiko Instruments Inc., developed the first high beat Grand Seiko movement exactly fifty years ago, in 1968.
All three editions will be available starting March 2018, or just about now.
---
The Grand Seiko Hi-Beat 36000 V.F.A. (ref. SBGH265) is a limited edition of just 20 watches in platinum.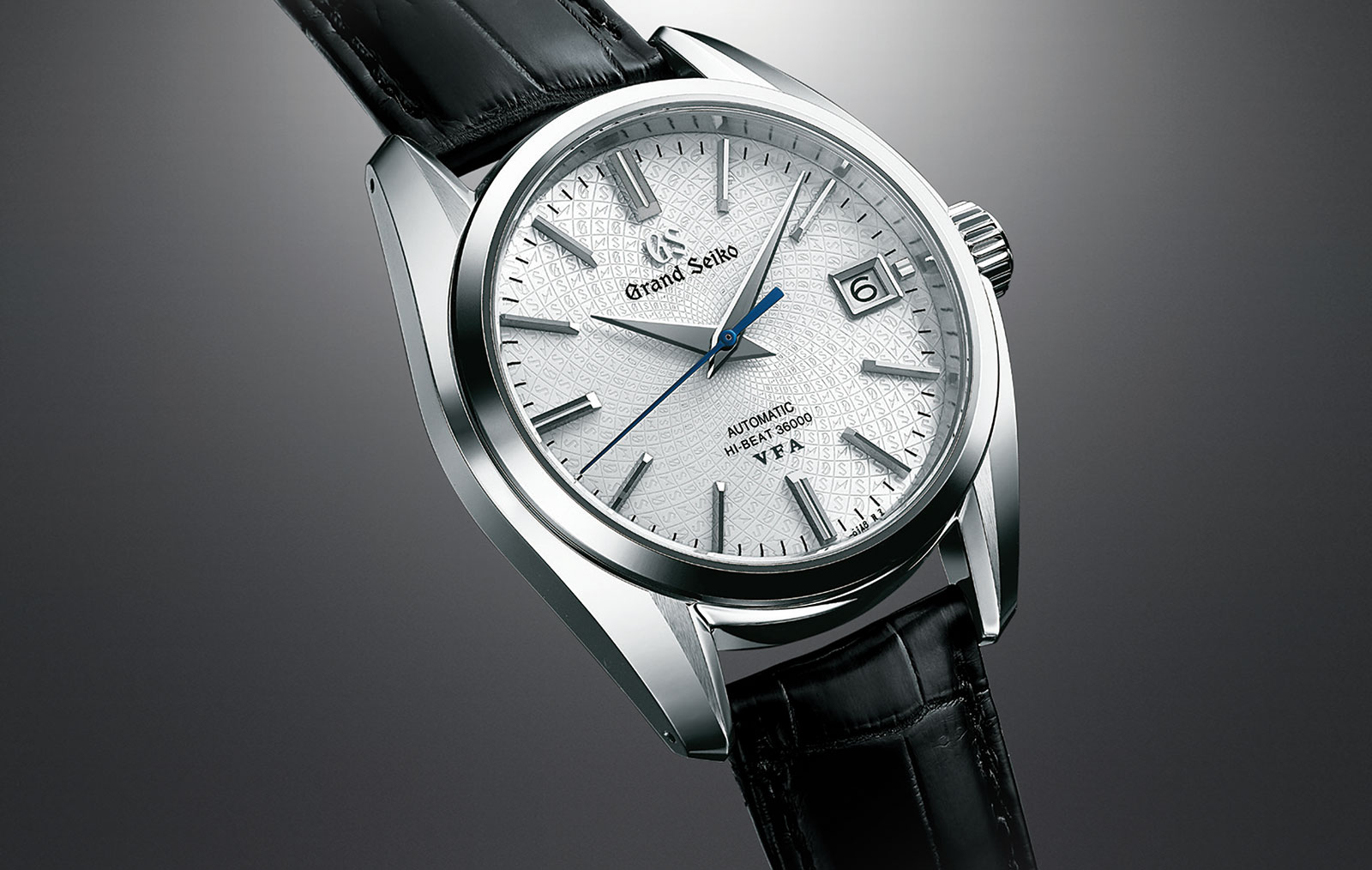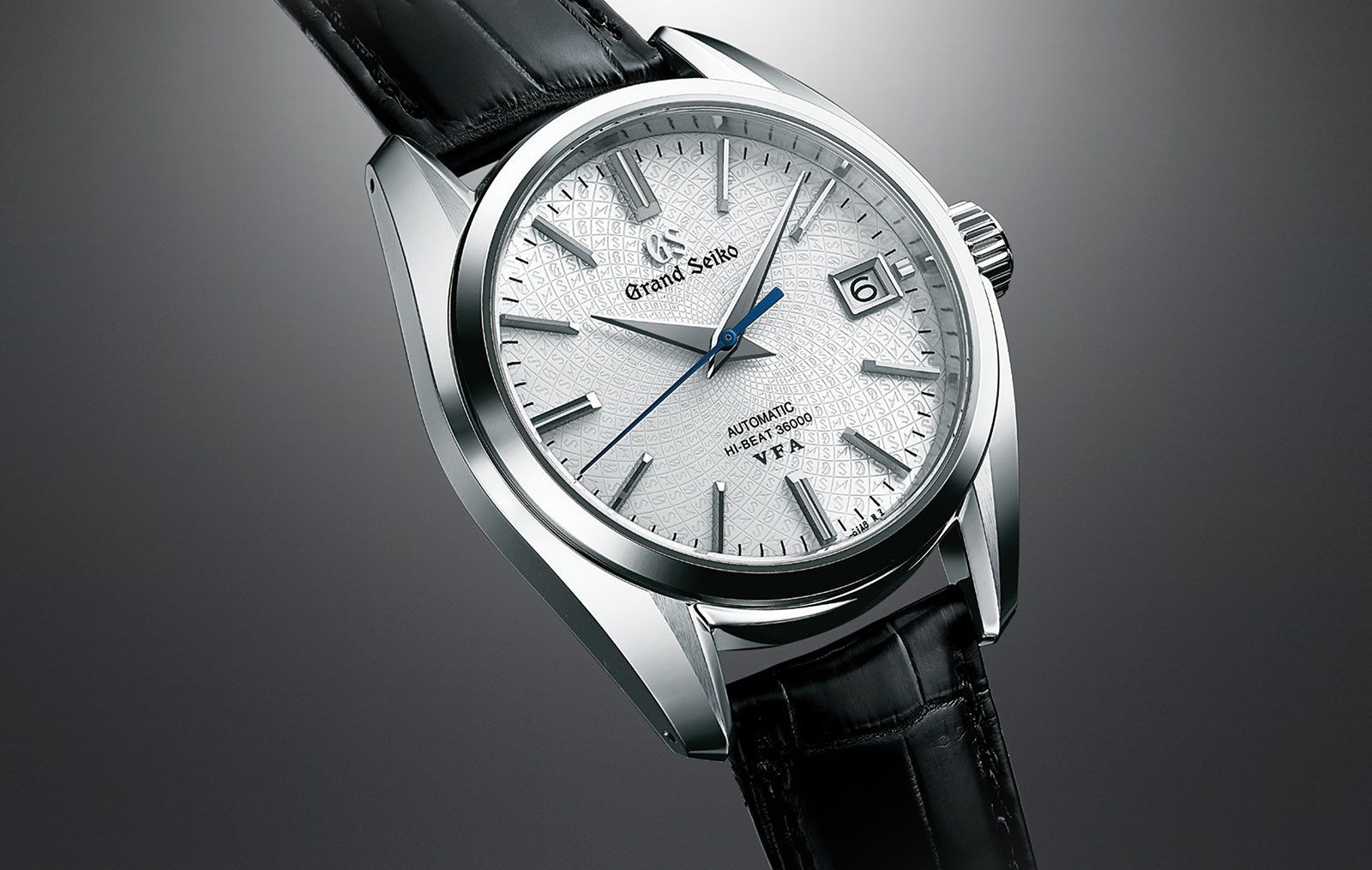 The Grand Seiko V.F.A. is rated to -1 to +3 seconds a day, making it one of the most precise mechanical watches that rely on the traditional lever escapement. The cal. 9S85 inside is regulated and tested over 34 days in order to achieve the V.F.A. standard.
Like most precious metal Grand Seiko watches, the rotor inside the V.F.A. is set with an 18k yellow gold medallion bearing the Grand Seiko lion logo.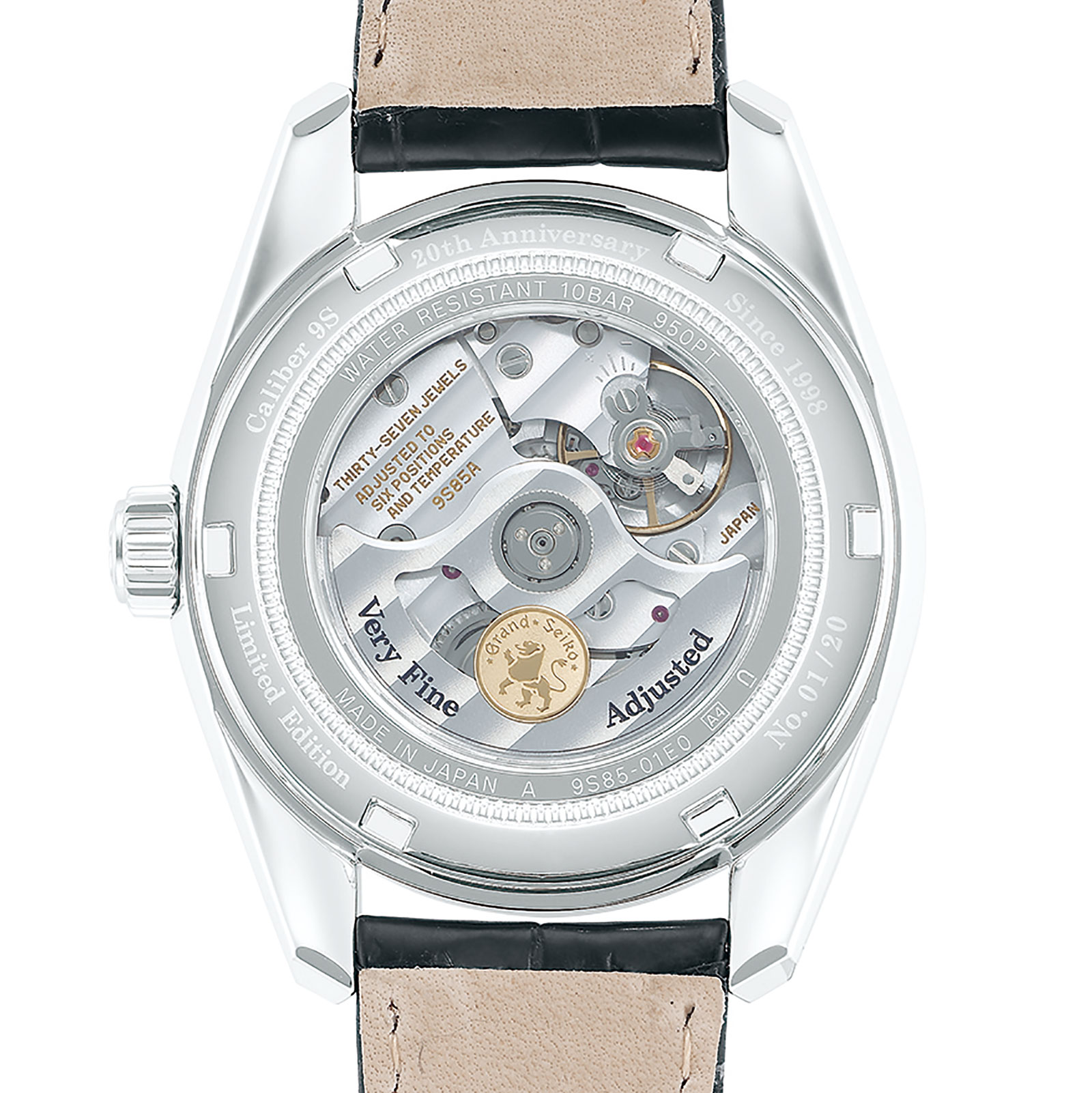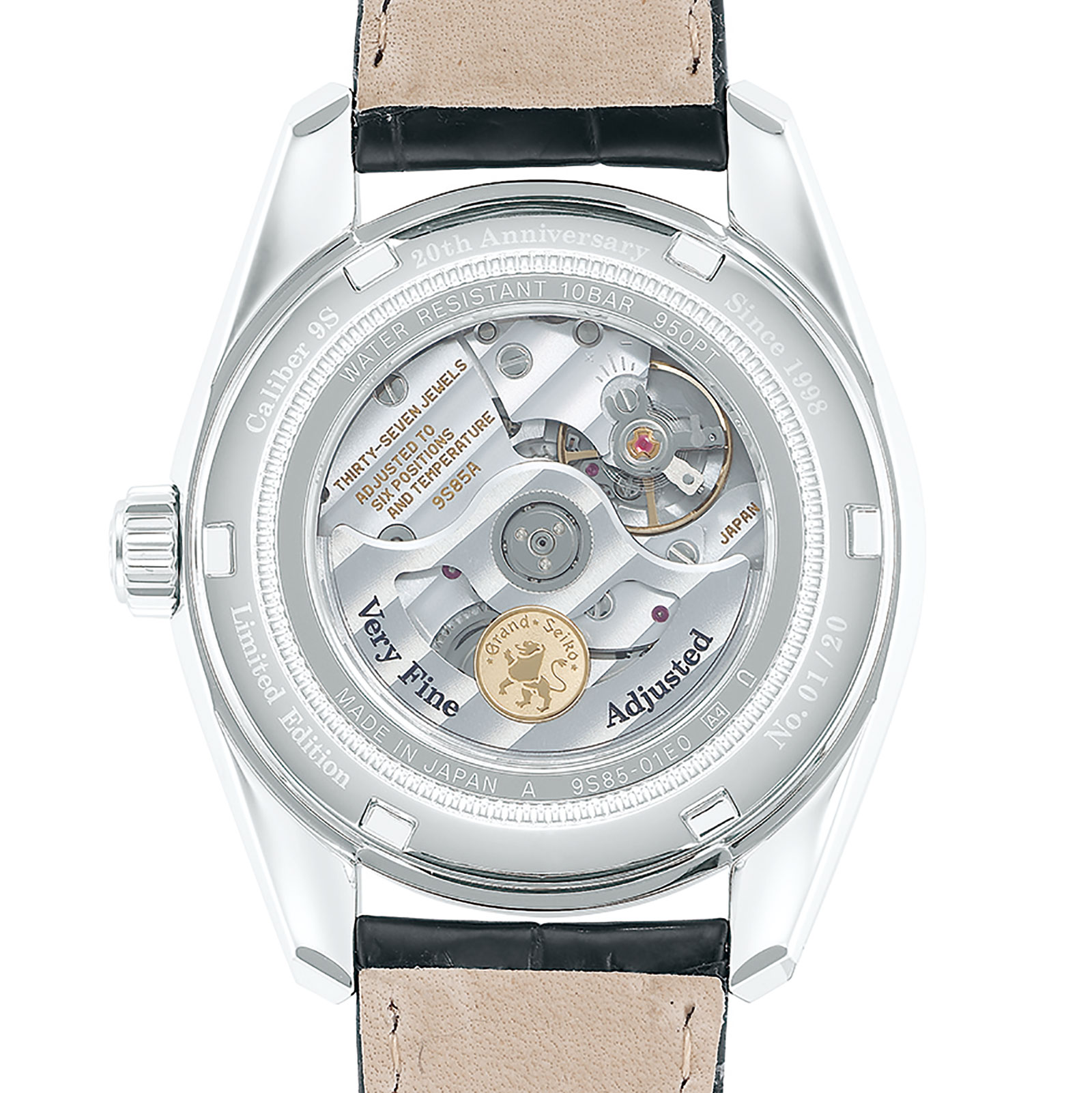 It will cost ¥5.5m plus taxes, or about US$52,300.
---
The Grand Seiko Hi-Beat 36000 Special (ref. SBGH266) is adjusted to the Grand Seiko "Special" standard, or -2 to +4 seconds a day. Just as with the V.F.A., this is equipped with the cal. 9S85, mechanically identical but regulated differently.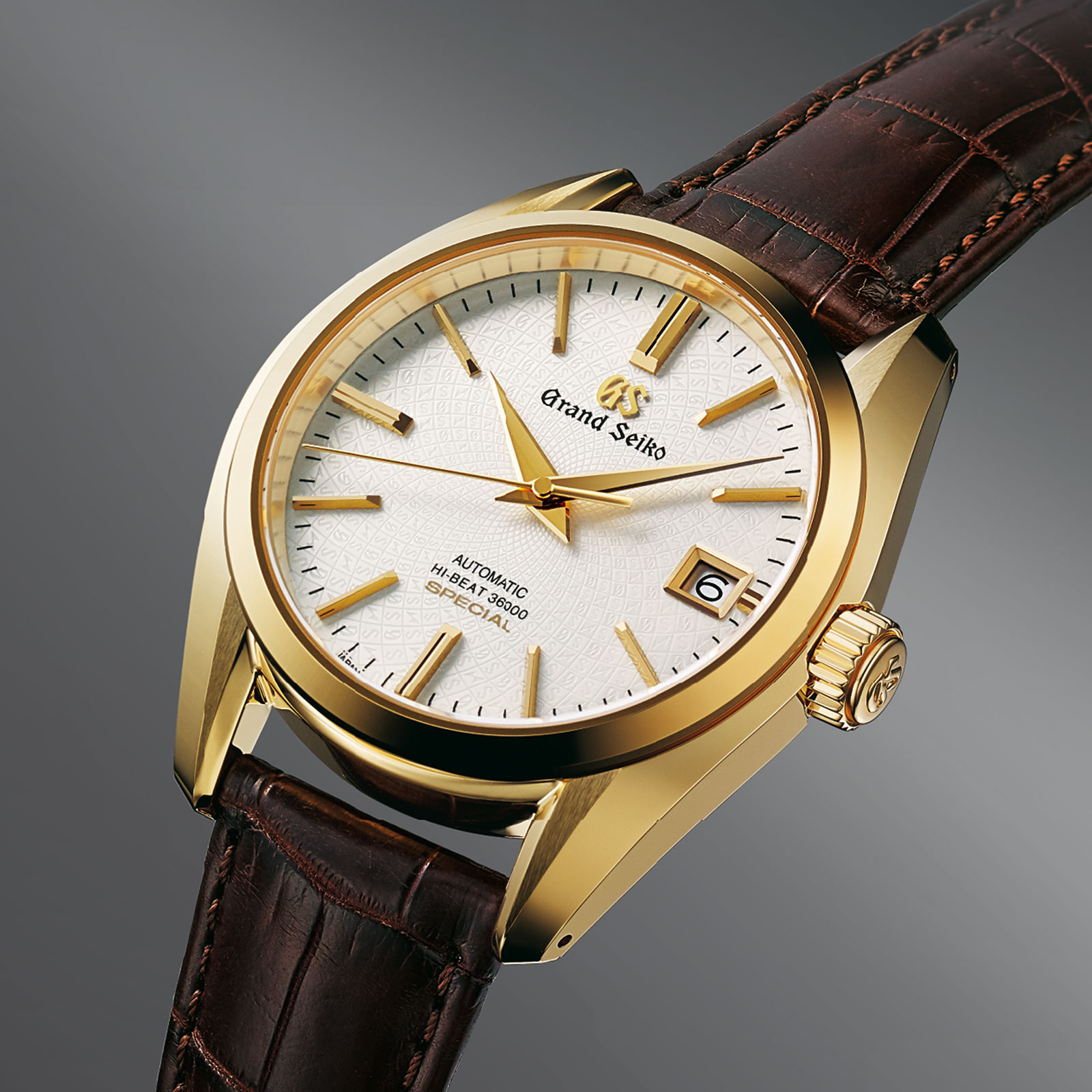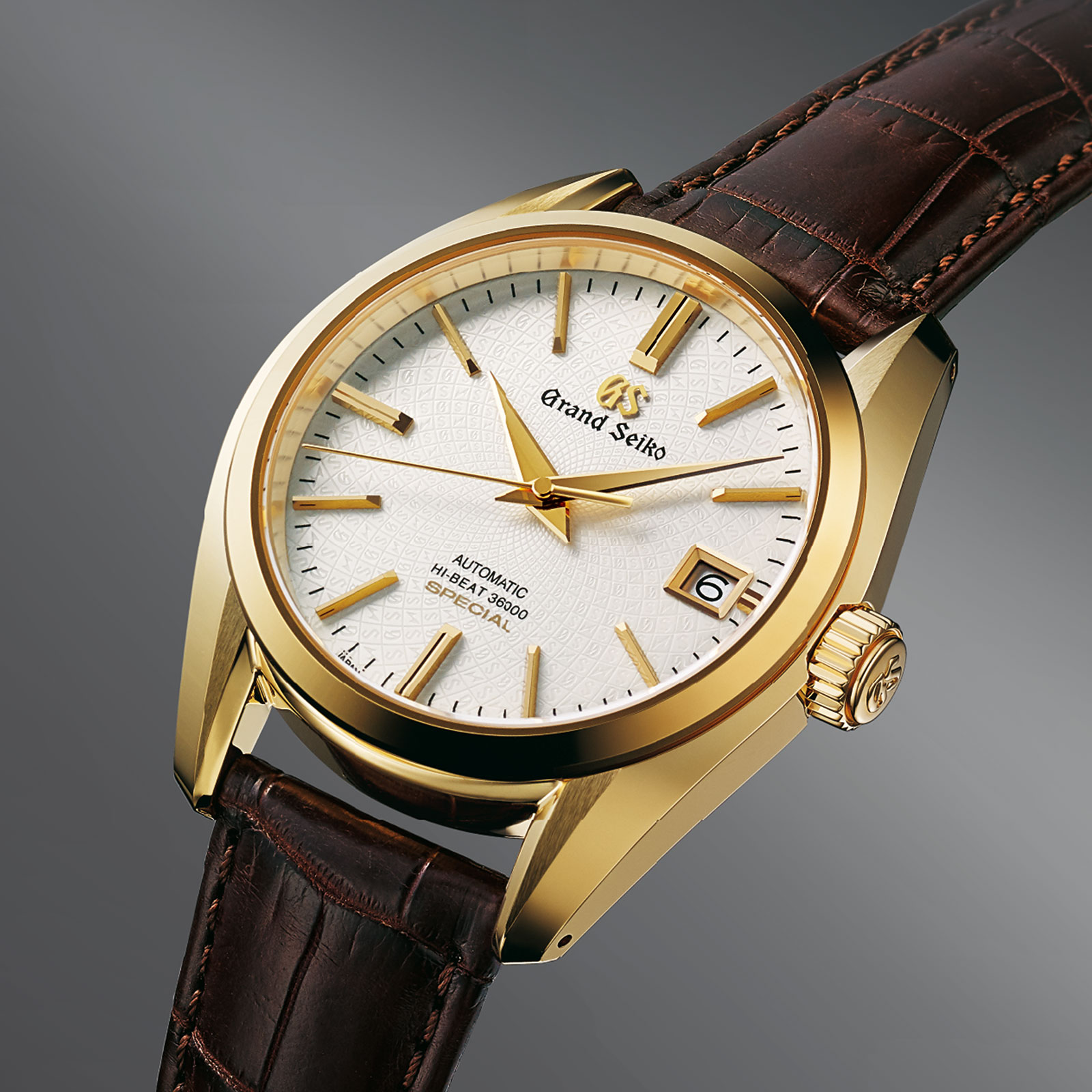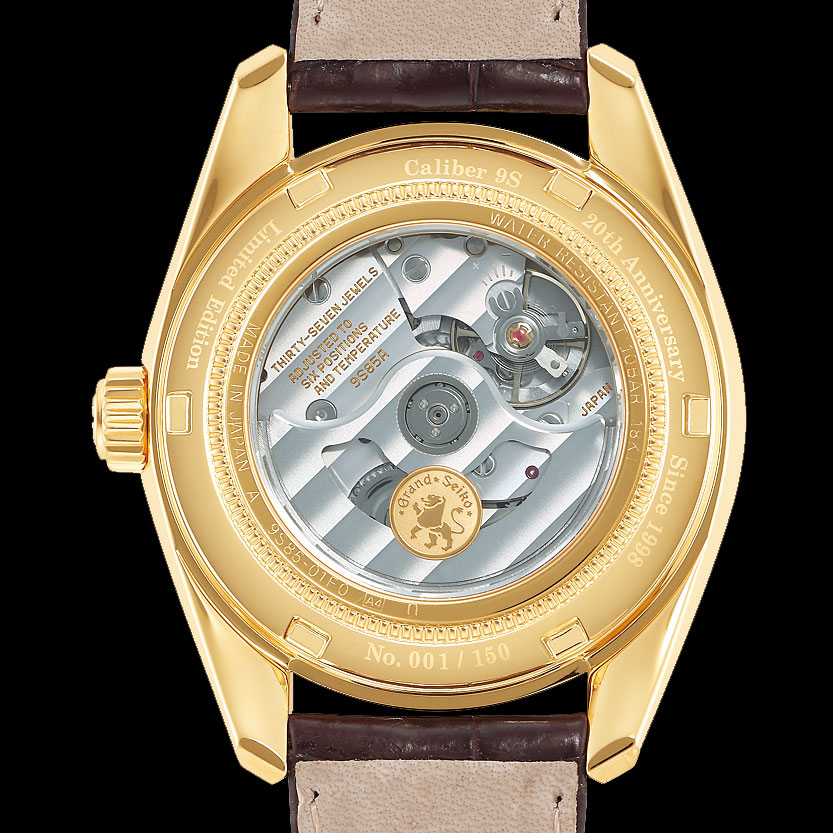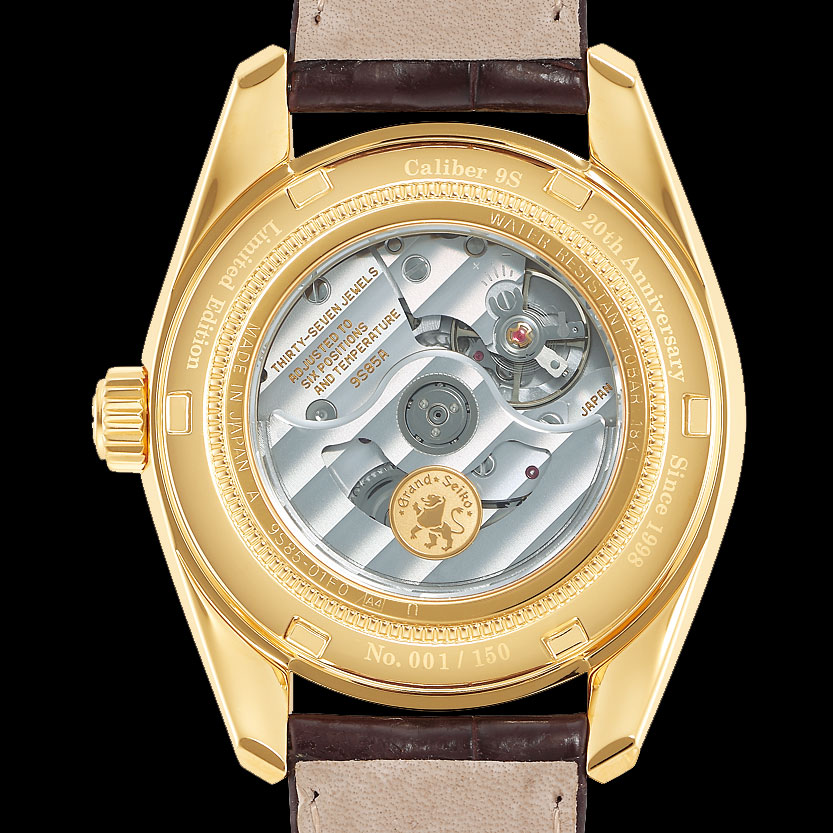 Limited to 150 watches, the Grand Seiko "Special" is in 18k yellow gold. It is priced at ¥2.8m, or about US$26,600.
---
And the most affordable of the trio is in stainless steel with a matching steel bracelet. The Grand Seiko Hi-Beat 36000 (ref. SBGH267) is regulated to -3 to +5 seconds a day, which is the ordinary Grand Seiko standard.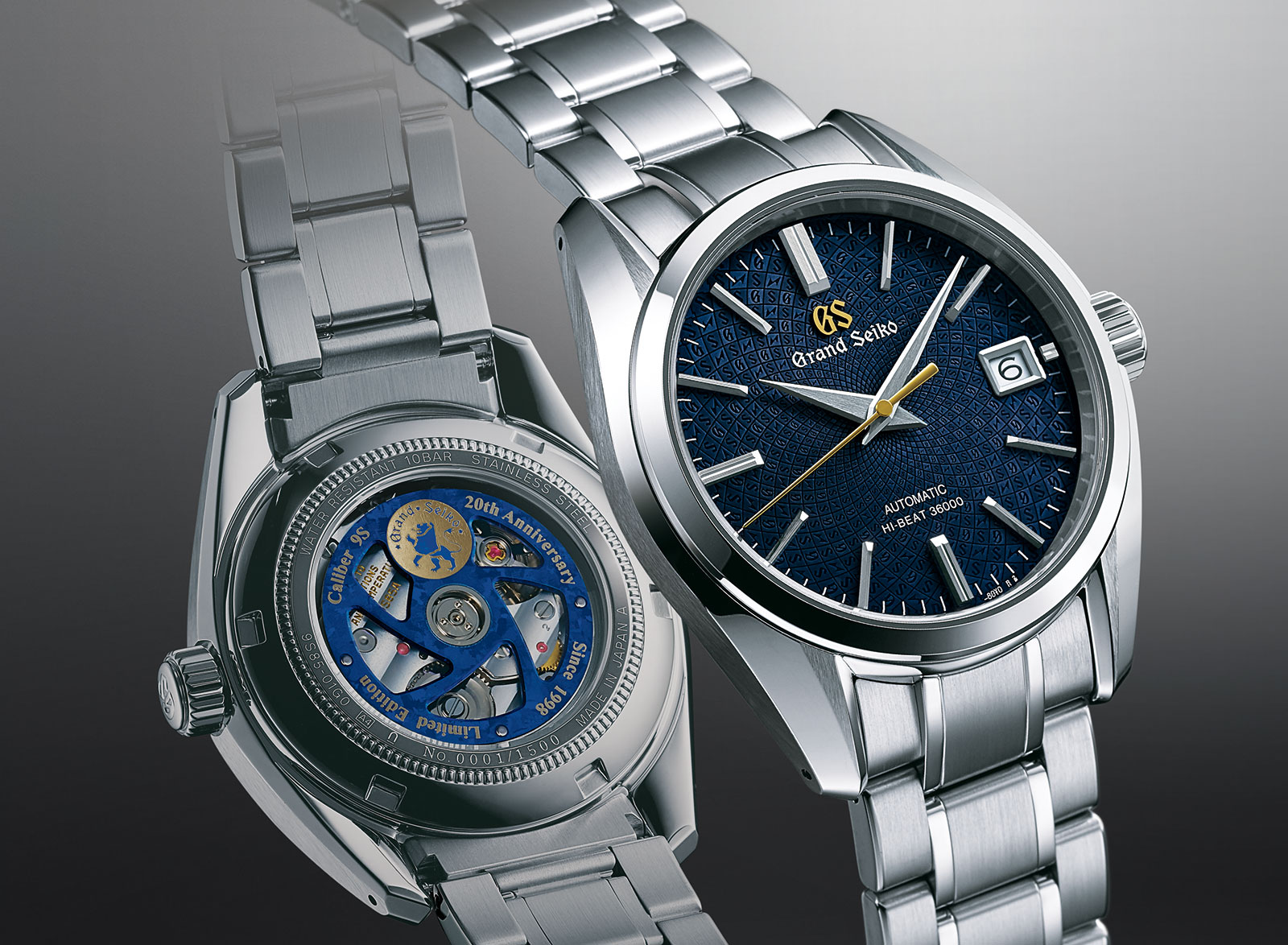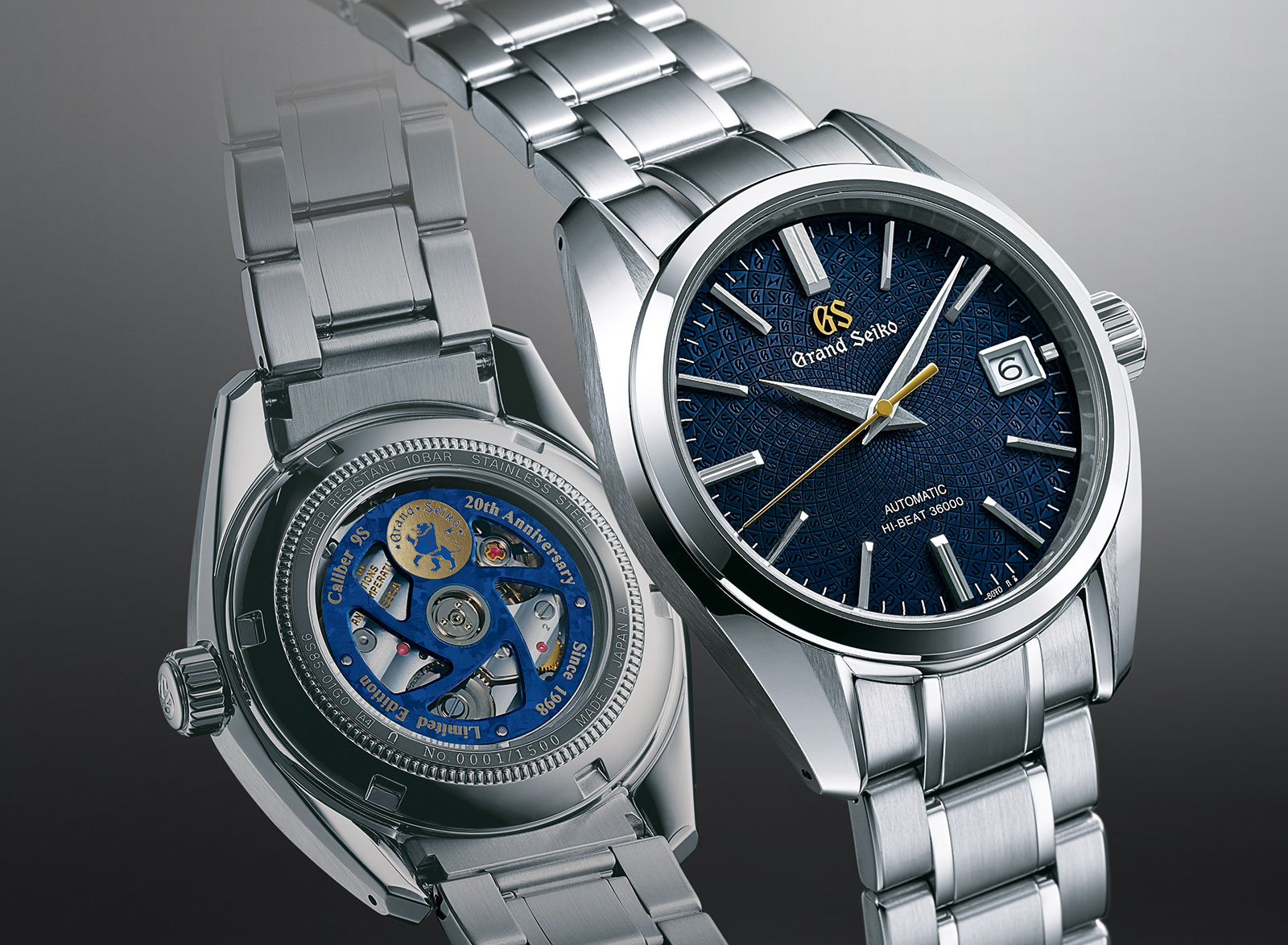 It also differs from the precious metal models with a special rotor found only on a handful of past Grand Seiko limited editions. Shaped like a spiral, the rotor is made of titanium on top and a tungsten weight under. The striking blue finish is the result of electrolysis of the titanium, which creates a surface oxide layer that is blue.
This is limited to 1500 pieces, and priced at ¥650,000, or about US$6200.
---
Back to top.
---
You may also enjoy these.

A limited edition Grand Seiko with a green guilloche dial.