Introducing the Minase 7 Windows Wristwatch
A unique "case-in-case" watch with seven sapphire potholes.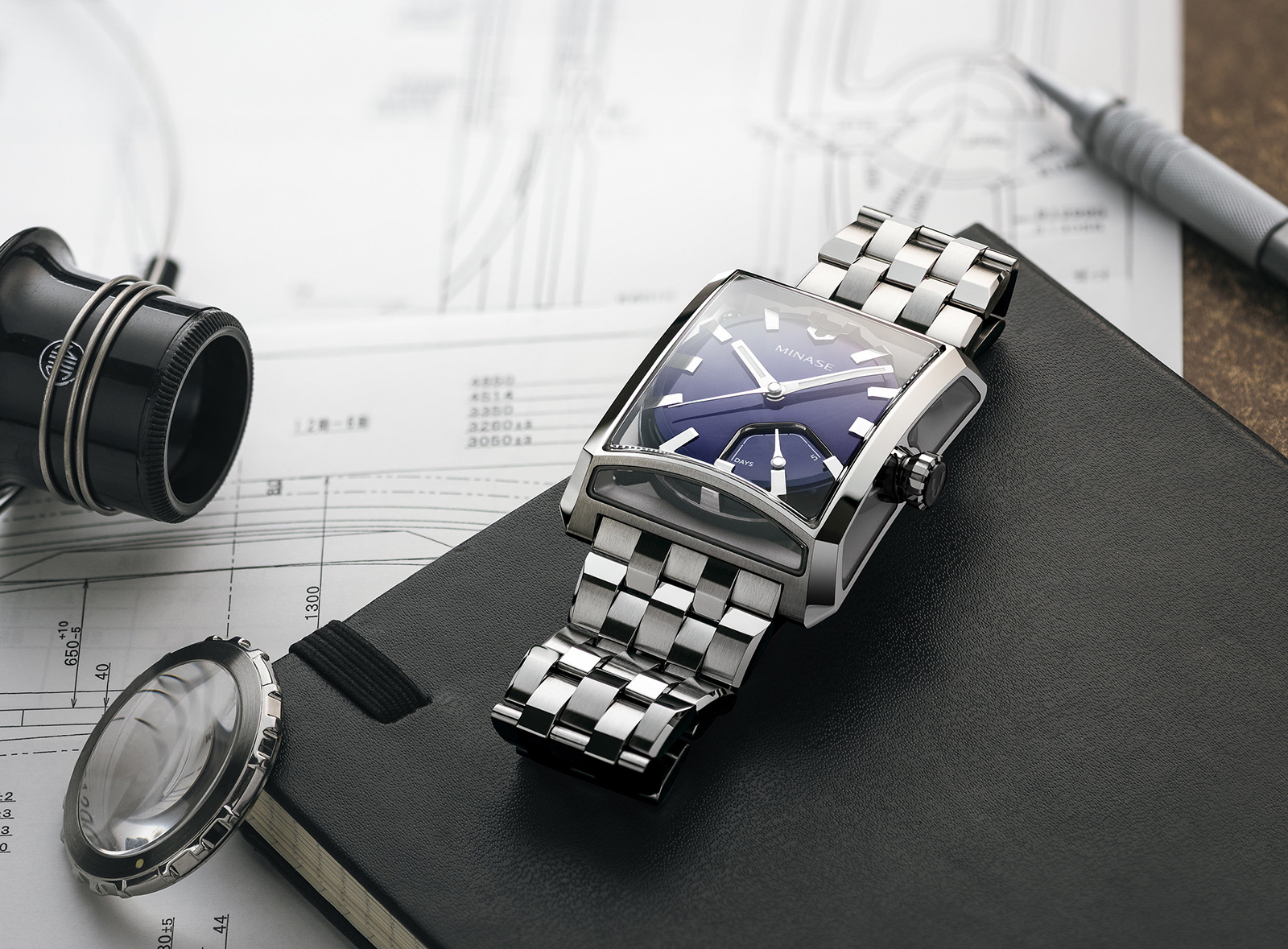 A little known Japanese watch brand specialising in top quality watch cases, Minase recently unveiled the 7 Windows, a wristwatch with seven sapphire windows on all faces of the case.
The unusual and complex watch case is the result of Minase's heritage. The brand is an offshoot of Kyowa Co., Ltd, a tool manufacturer set up in 1963 that eventually diversified into a full-fledged maker of watch cases and bracelets. Notably, several watchmakers in Switzerland still rely on Kyowa for machine tools to produce watch components.
Minase was set up in 2005, and named after the area where Kyowa's factory is located. Today, Minase produces the entire watch – case, crown and bracelet – save for the movement, which is typically Swiss from the likes of ETA and Technotime.
One of Minase's top of the line watches and part of the HiZ line, 7 windows has an intriguingly complex case construction that is ostensibly rectangular, but made up of mostly curved lines and surfaces. Inside the case sits a circular inner case, nestled inside like a Russian doll, which contains the the dial, index ring and movement – with the seven sapphire windows showing off the inner case from all angles.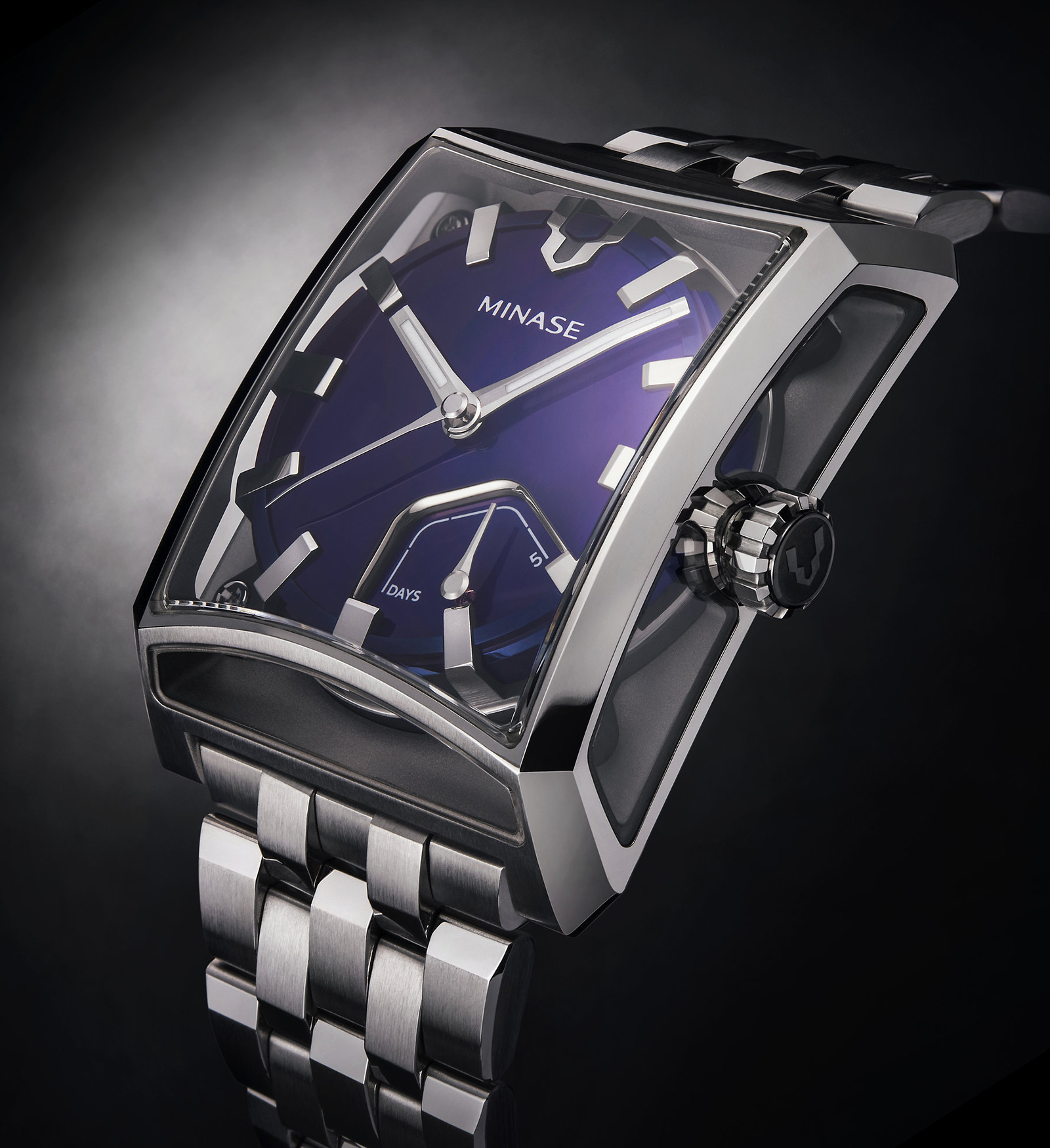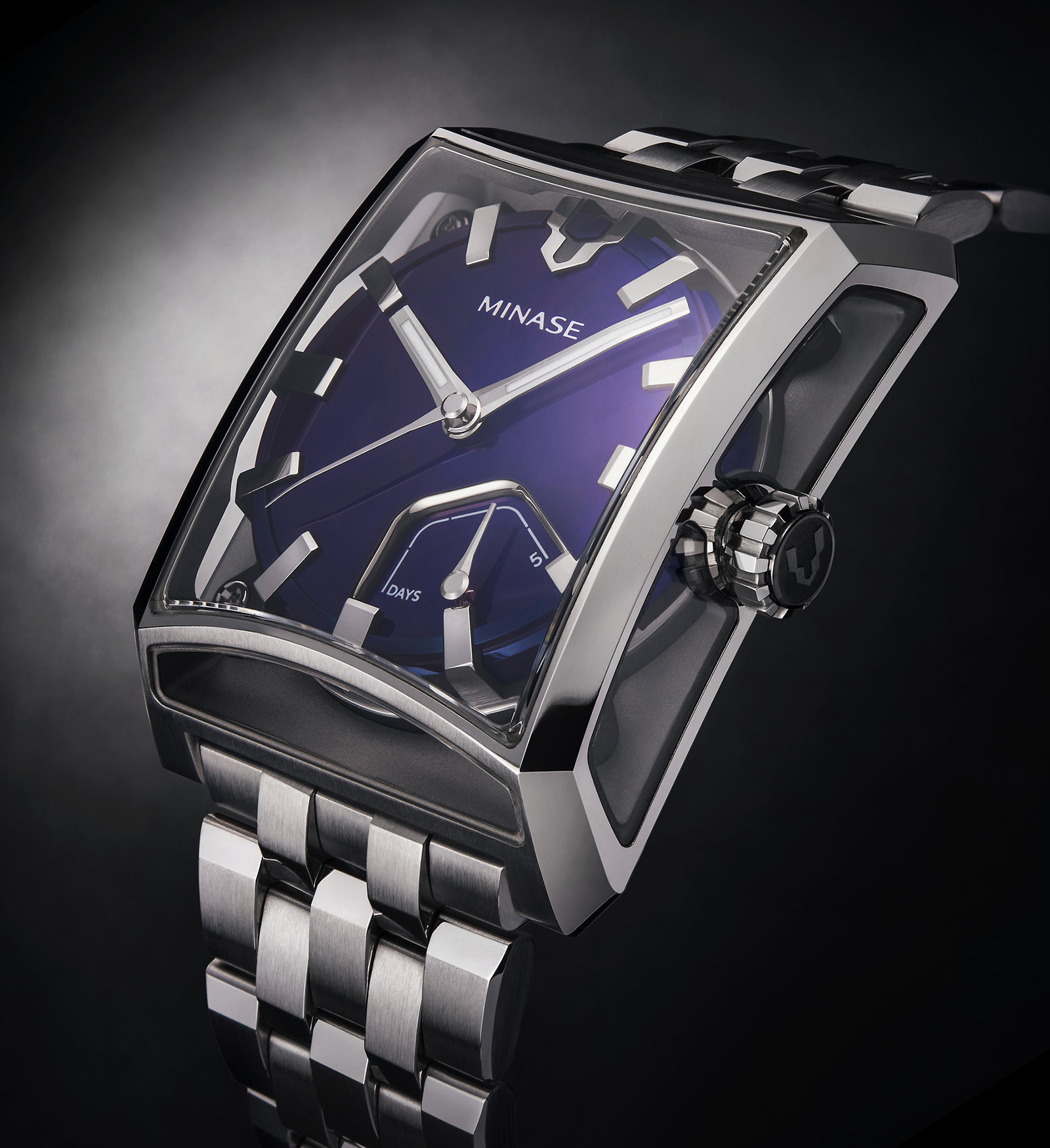 The 7 Windows is a large watch, measuring 38mm wide and 46.5mm long, with a case thickness of 14mm at its highest. It has a "box-type" crystal on the front that's curved on two planes, an exhibition caseback along with sapphire crystals on all four sides of the case, including separate crystals to accommodate the crown, which is two-piece and polished by hand. Despite the complex construction, the watch is water-resistant to 50 metres.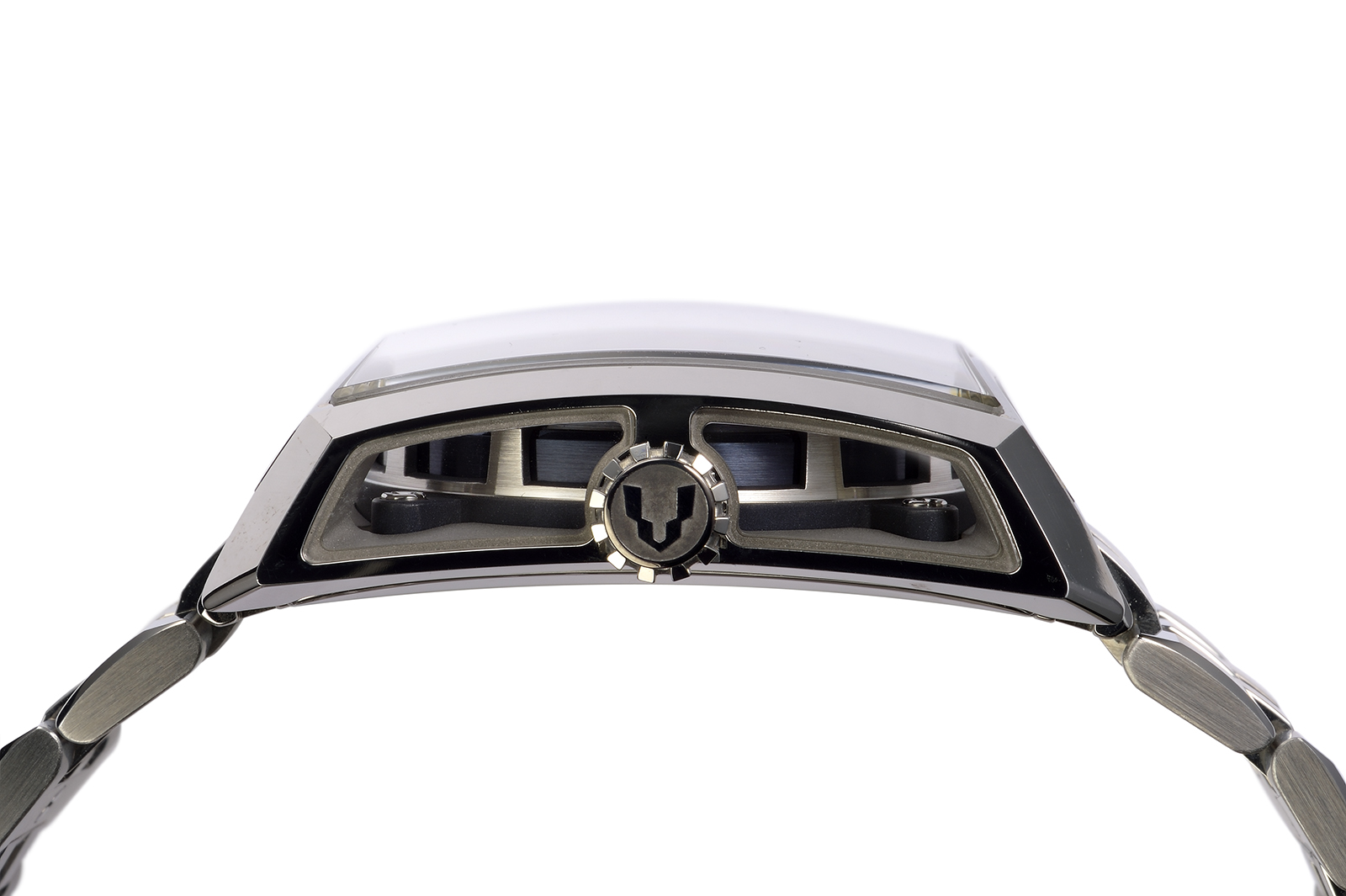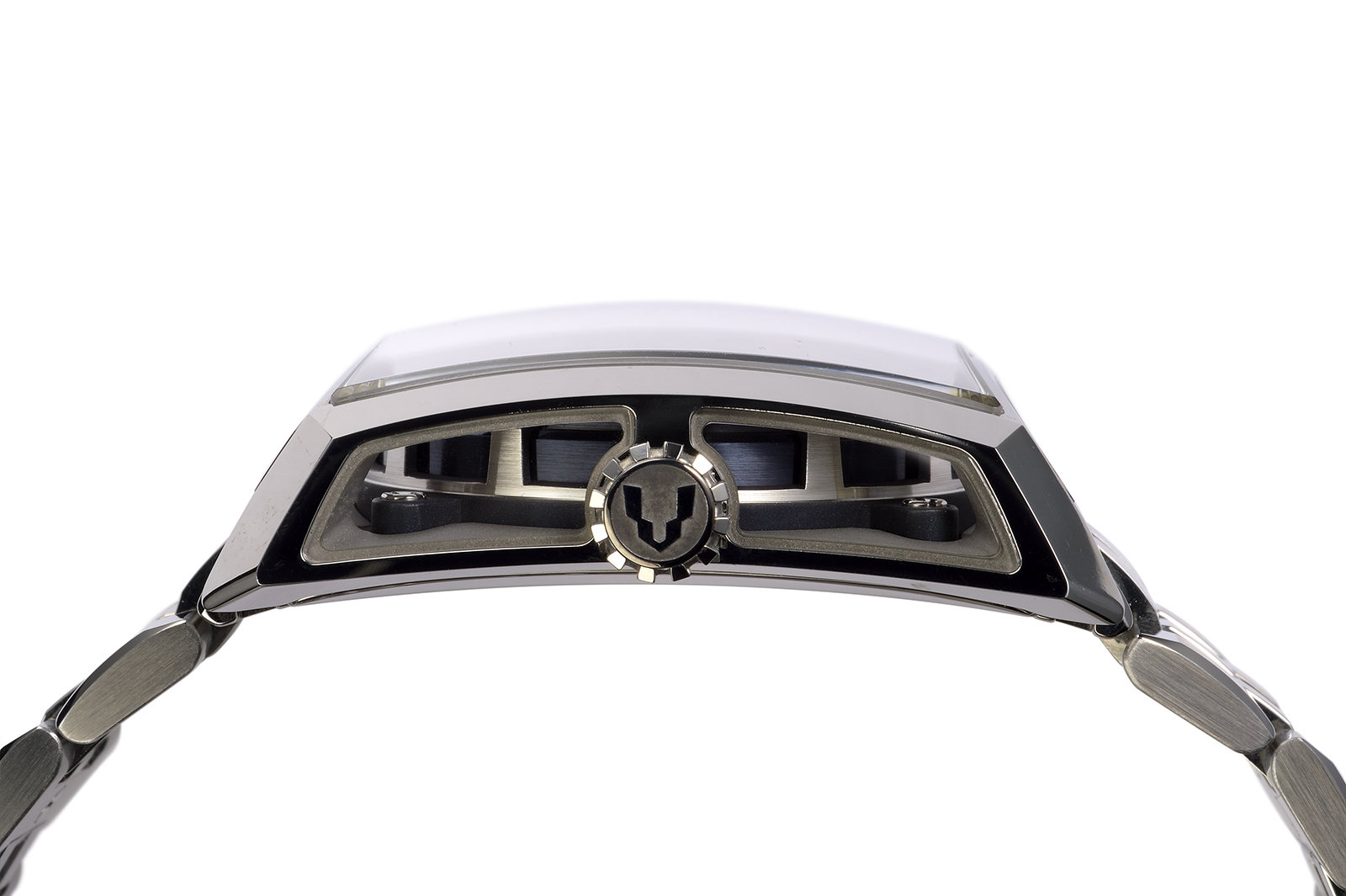 Minase is also amongst the handful of Japanese watch brands that employ the Sallaz polishing technique, also known as Zaratsu (which is "Sallaz" in Japanese). The name originates from a Swiss-German polishing machine maker named Sallaz that supplied equipment to Japanese case maker Hayashi Seiki Seizo, which pioneered the technique in Japan and still makes top quality cases for the likes of Grand Seiko and Casio.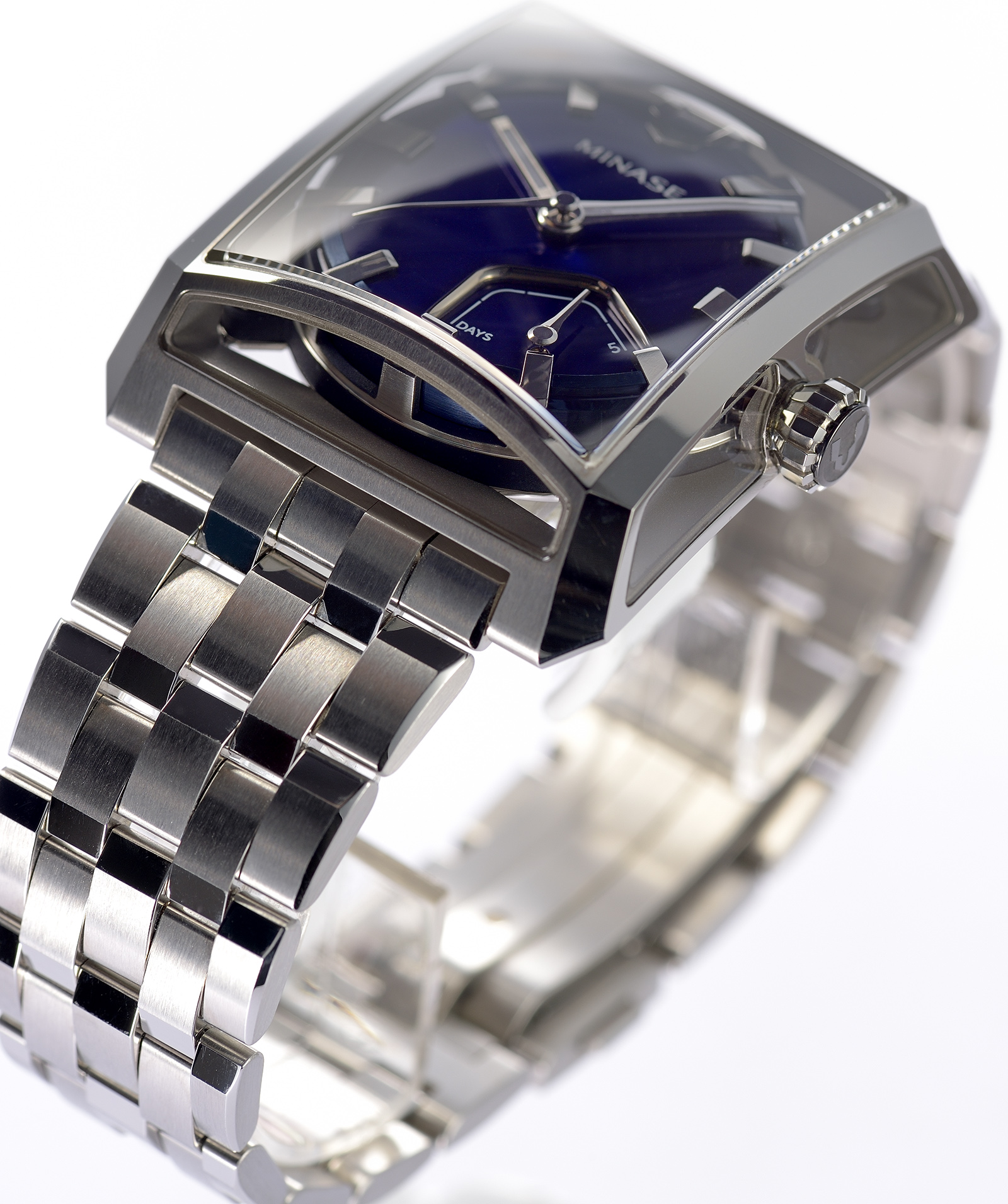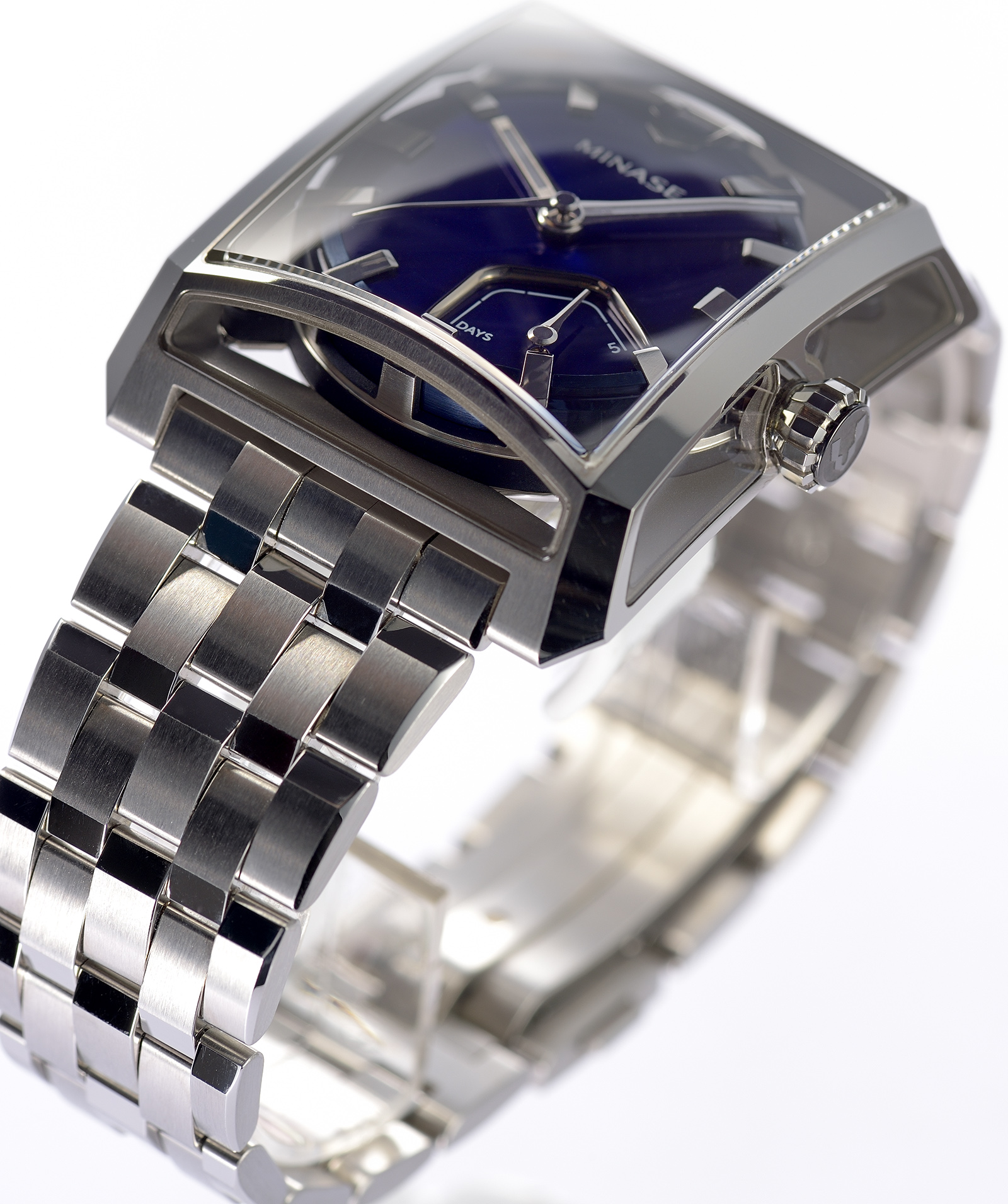 The case blank is first forged – pressed into shape with great pressure and heat – and then annealed to harden it. After sandblasting to eliminate traces of pressing, Sallaz polishing is applied to the case and dial indices as a surface treatment before buff polishing or brushing is applied. When done before mirror polishing, more familiarly known as black polishing, the technique creates an extremely smooth, mirror-like surface with minimal distortion, explaining the sharp and precise edges of the watch case. Minase says that the technique allows watch cases to be polished to a fraction of a millimetre without rounding the edges.
Another highlight is its bracelet. It features five links across with alternating brushed and polished surfaces. It is constructed in a modular manner, something Minase has named "Minase Original Rebuild Equation", or MORE for short, allowing it to be entirely dissembled, with each link being replaceable individually in the event of damage.
The watch is powered by the hand-wound cal. KT5001, based on the TT 718 produced by Technotime, a defunct movement maker that was absorbed by Soprod last year. Decorated in-house by Minase, the movement has hand-finishing on the bridges. It also has double barrels for a five-day power reserve that's indicated at five o'clock on the dial.
Price and Availability
The Minase 7 Windows is limited to 40 pieces and costs €8,980 or ¥1.15m.
---
Back to top.
---
You may also enjoy these.