Horological Art on Canvas
Introducing painter Nicholas W. Starr.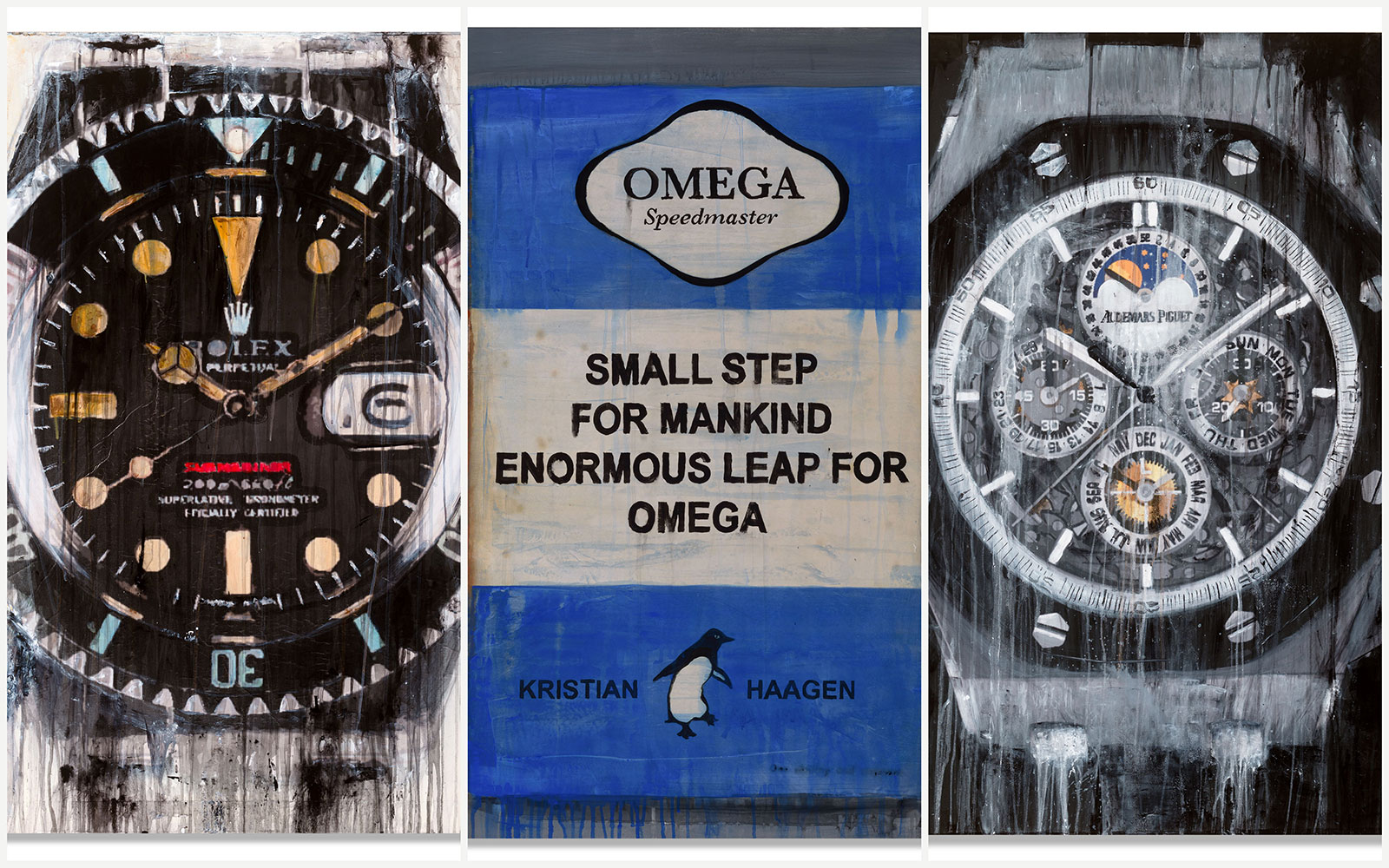 Watch dials (or the occasion case back) have been a miniature canvas on which craftsmen have experimented with contemporary mediums or interpreted ancient ones. But of late, the reverse has been occurring. A growing handful of artists are beginning to incorporate timepieces into art – nothing in the abstract sense like Dali's soft, melted watches, but pure, magnified depictions of timepieces in extreme detail. In this niche junction, some have chosen a clean, technical approach, exploiting the sharpness of pencil strokes while others have produced searingly realistic portrait paintings the old-school way.
Hailing from Orange Country in California, Nicholas W. Starr opts for flux over precision. His paintings are visually dense, fraught with an edgy, exuberant aesthetic predominant in street art. "My art is a combination of heavily blended mediums," he says, "I bring objects of desire to life with aggressive line making and paint gestures."
Mr Starr, who has a degree in fine art from California State University, Fullerton, had left his corporate career last year to become a full-time artist. "I have always had an interest in watches since a very young age. It started with chronographs; the dial layout and design appealed to me."
"After college, I stopped painting for about three years as I pursued a more traditional business career. From there, I garnered a new set of contacts that were equally passionate about watches and my interest in collecting grew larger."
"After my hiatus from all things creative, I decided to paint a vintage Rolex GMT. The large-scale painting of this classic watch was very powerful and exciting, I just wanted to paint more."
Mr Starr often does commissions for watch collectors around the globe. His dynamic, offhand painting style even led to a collaboration with Danish watch expert and author Kristian Haagen.
"After I read [Kristian's] book Hashtags and Watches and saw his creative and humorous approach to what some may say is a serious industry, I knew a collaboration was in order… After a year of idea sharing we decided to create paintings of original book covers that have a brilliant take on the watch industry."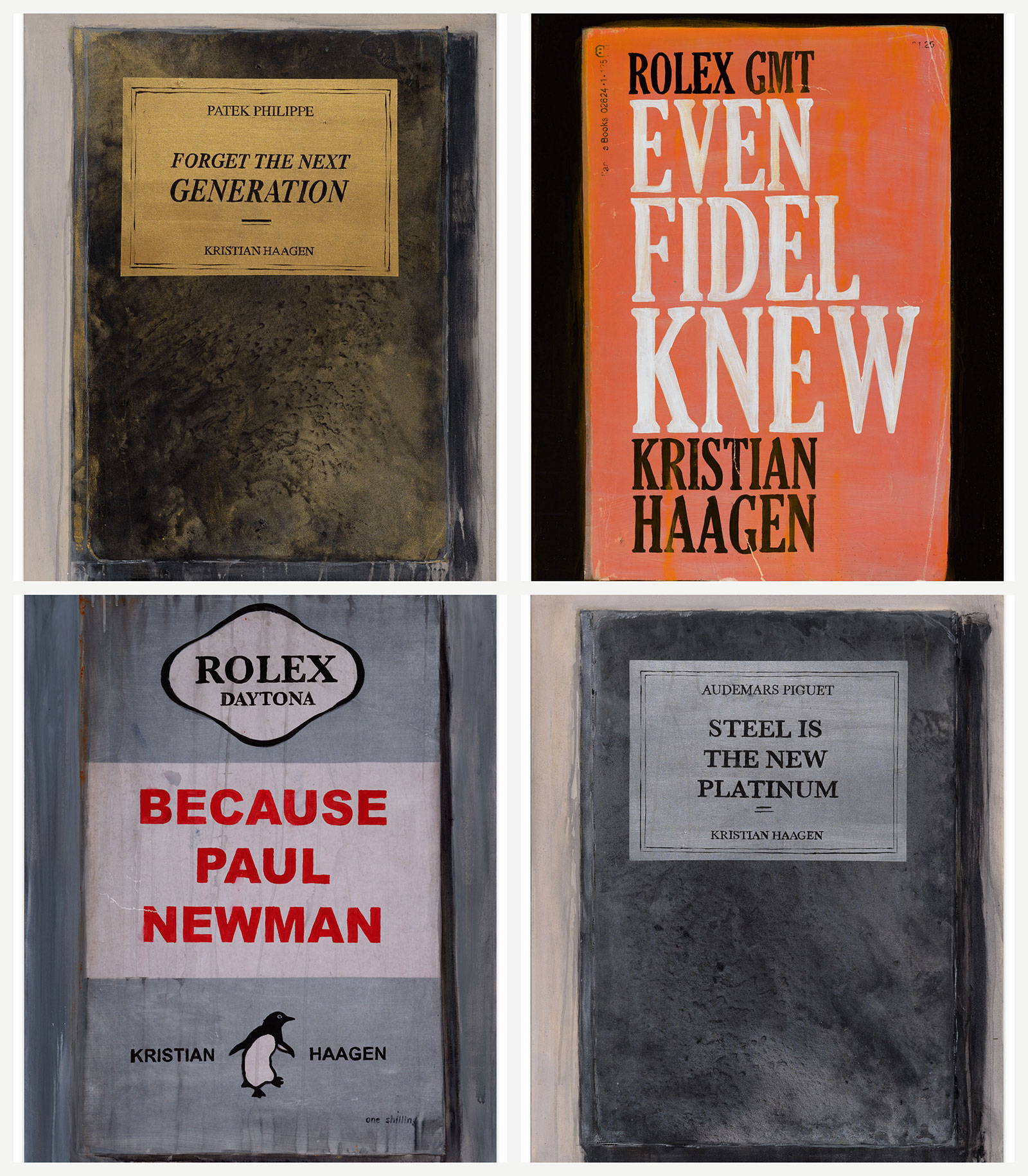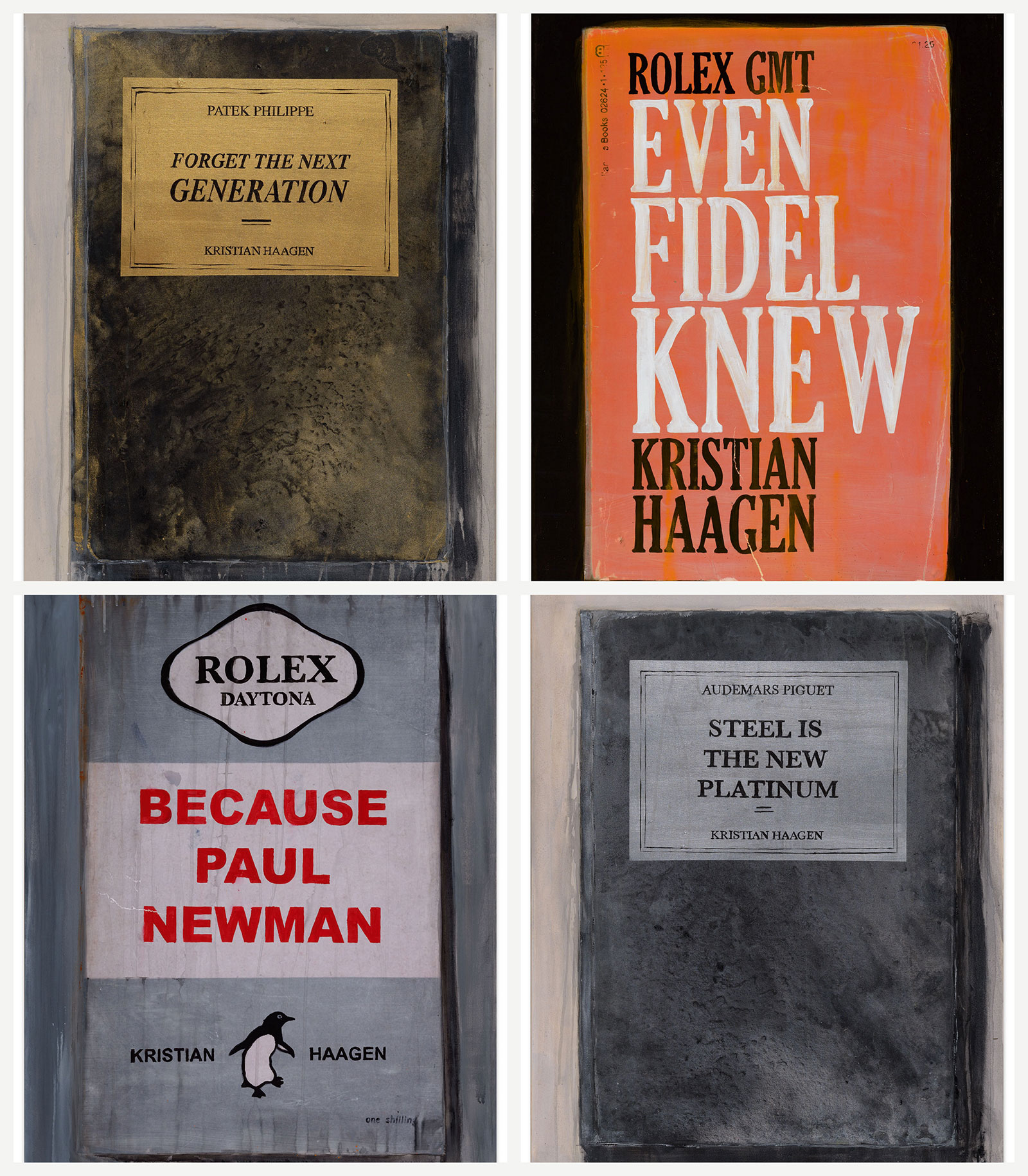 Entitled Time Well Spent, the series consists of six book paintings with spoof titles poised to appeal to connoisseurs, ranging from Patek Philippe: Forget the Next Generation to Audemars Piguet: Steel is The New Platinum.
The original paintings, which measure 30 x 40 inches, cost US$19,480 while artist proof canvas prints, which are limited to 150, are US$4,950, and giclée prints, limited to 250 pieces, are US$680.
They are available direct from the artist.
---
Back to top.
---
You may also enjoy these.