In-Depth: Breguet's Ascent to Leading Watchmaker of the Ottoman Empire
Abraham-Louis Breguet, the imperial favourite.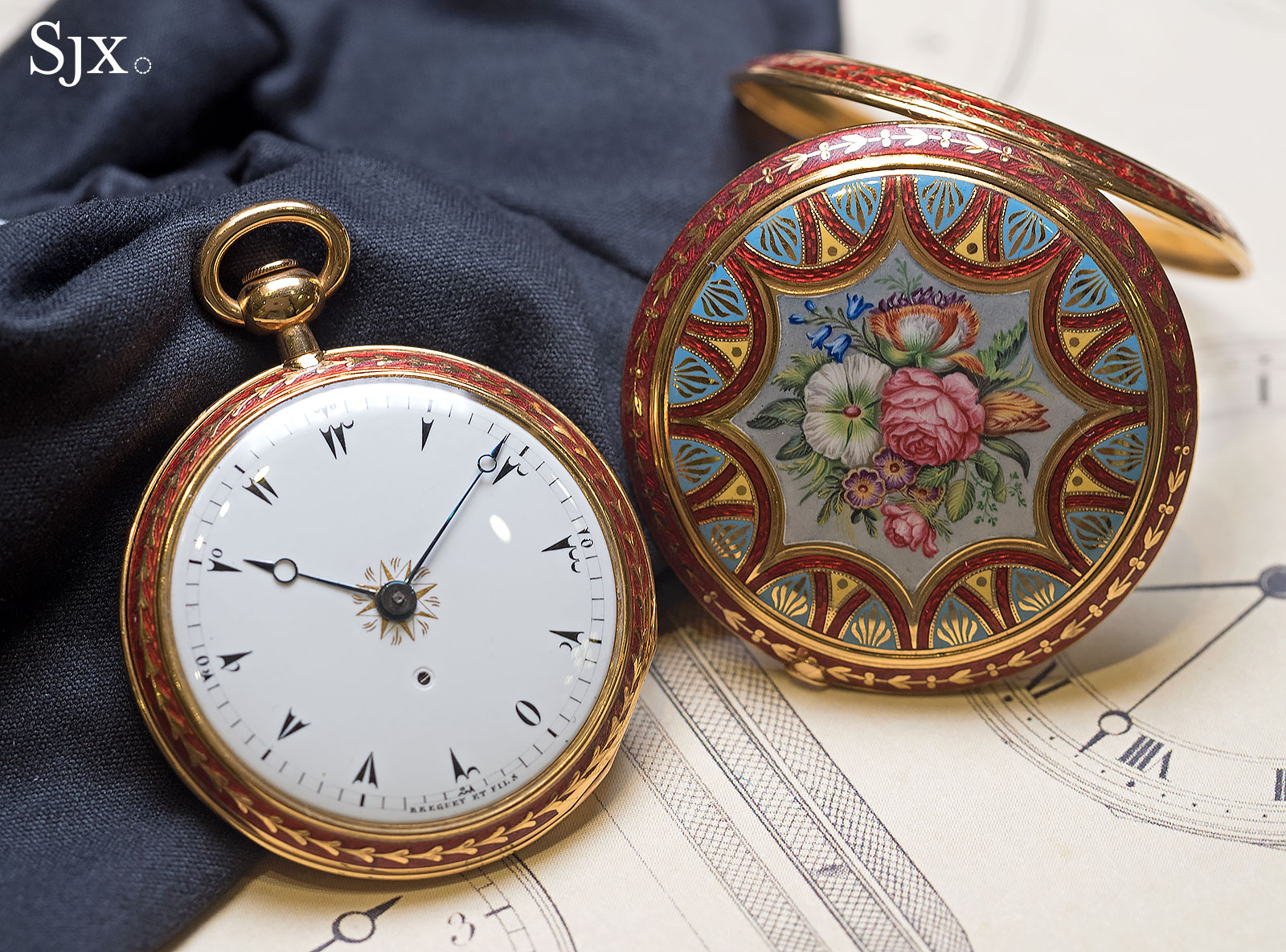 Amongst Abraham-Louis Breguet's fabled contributions to horology, through which he demonstrated technical prowess with an elegance of form, lies a subset of timepieces that stand in marked contrast to the watchmaker's quintessential, classically European style. These florid, richly enamelled pocket watches were created during the early 19th century for the Ottoman Empire – the result of a conflation of historical events and personalities that were singular to A.-L. Breguet.
The brand's early history – Breguet founded his eponymous firm in 1775 – was discoloured by the events of the French Revolution, causing A.-L. Breguet to flee to Switzerland. And while Breguet found favour with Napoleon and the new elite, the Napoleonic Wars had catastrophic consequences on Breguet's trade relations. Exports to its main markets, namely England, Spain and Russia, declined precipitously.
Consequently, A.-L. Breguet turned to the Near East. Turkey was the only great power allied to France during this tumultuous period, while in the early 19th century the country's elite had developed a keen admiration for European watches, which often served as social and diplomatic gifts to Ottoman officials.
Further underpinning this decision was Breguet's personal affinity with the Ottoman Empire, in particular, his friendship with the Ottoman ambassador to Paris, Esseid Ali Effendi. A.-L. Breguet had been introduced to Effendi by the famous French diplomat Charles Maurice de Talleyrand-Périgord.
Effendi then became a patron of Breguet in 1798, and amongst the ambassador's notable purchases was a minute repeating Grande Sonnerie pocket watch in 1799 and a longcase clock in 1801. And after Effendi's return to Turkey in 1802, the watchmaker and diplomat maintained a regular correspondence, during the course of which Effendi commissioned a great number of watches, including ten minute repeating watches between 1804 and 1808 as well as more modest watches equipped with thermometers and barometers.
The watches were shipped from Paris to Istanbul, and Effendi helped spread Breguet's name by reselling or presenting them to the great and the good of the Ottoman Empire. Together with an Istanbul watch merchant named Stephanaki, Effendi demonstrated the potential of the Islamic market for Breguet, and more crucially, convinced the watchmaker to tailor his timepieces to the Ottomans, which opened up a new aesthetic direction for brand.
---
By the 18th century, Western timepieces had become a conspicuous part of elite Ottoman culture and were common in diplomatic gift-giving. This meant that the Ottomans had already developed specific tastes in timepieces, which meant that watchmakers vying for the patronage of the Empire's elite relied on a tried and tested array of styles and materials that catered to the market's unusual preferences.
In his letters to Breguet, Effendi advised that watches for the Ottoman market should feature white enamel dials, as well as a sumptuously decorated cases in vivid colours such as red. More unusually, Effendi also specified that double cased watches were all the rage. "Double-cased watches were a special request to protect the watches, as the Ottomans used to wear their watches outside of their clothes, and not in a special pocket," explains Breguet Museum curator Emmanuel Breguet.
Beyond brightly coloured enamels, Ottoman watches were also often decorated with pastoral scenes and floral motifs – themes that were easily accepted in Ottoman culture. A prime example of a double-case, Turkish market timepiece is pocket watch no. 2592, pictured in the title image above.
And in November 1803, Effendi further specified that all watches should also feature dials with Eastern Arabic numerals instead of conventional Arabic or Roman numerals. These special watches became the only instance in which Breguet departed from his definitive style, in order to please a crucial market.
While the Ottoman watches are superficially similar to the extravagant timepieces Swiss and English watchmakers made for the Chinese market in the second half of the 19th century, they are easily differentiated. Amongst the key differences: watches for the Middle Kingdom were equipped with "Chinese" movements, which tended to be heavily engraved, while some Ottoman watches had bows shaped like a crescent, instead of being round.
In 1804, Breguet received an extraordinary commission from Effendi, who by then had risen to become Minister of the Navy. Effendi ordered the finest possible repeating watch for the Emperor Selim III, whom he referred to in correspondence with Breguet only as "the greatest figure of our nation… so great and so eminent that I cannot utter his name."
The project was a success: a year later the Emperor demanded a second watch identical to the first, leading Effendi to pen a letter in praise of A.-L. Breguet, "Your reputation in Constantinople could not be higher. All the great princes admire your works."
Beyond the watches themselves, equally crucial to Breguet's success in the market was a local agent. Again, at the advice of Effendi in 1802, A.-L. Breguet sent a French watchmaker named Leroy to Constantinople, appointing him the company's local representative.
Breguet would soon be sending him an average of six to eight extremely valuable pieces per year. As skilled enamellers were scant in Paris, Breguet then turned to Geneva, the historical centre of miniature enamelling in Switzerland. There he found workshops that specialised in enamelling and were also familiar with Ottoman motifs, enabling A.-L. Breguet to cater to his Ottoman clients.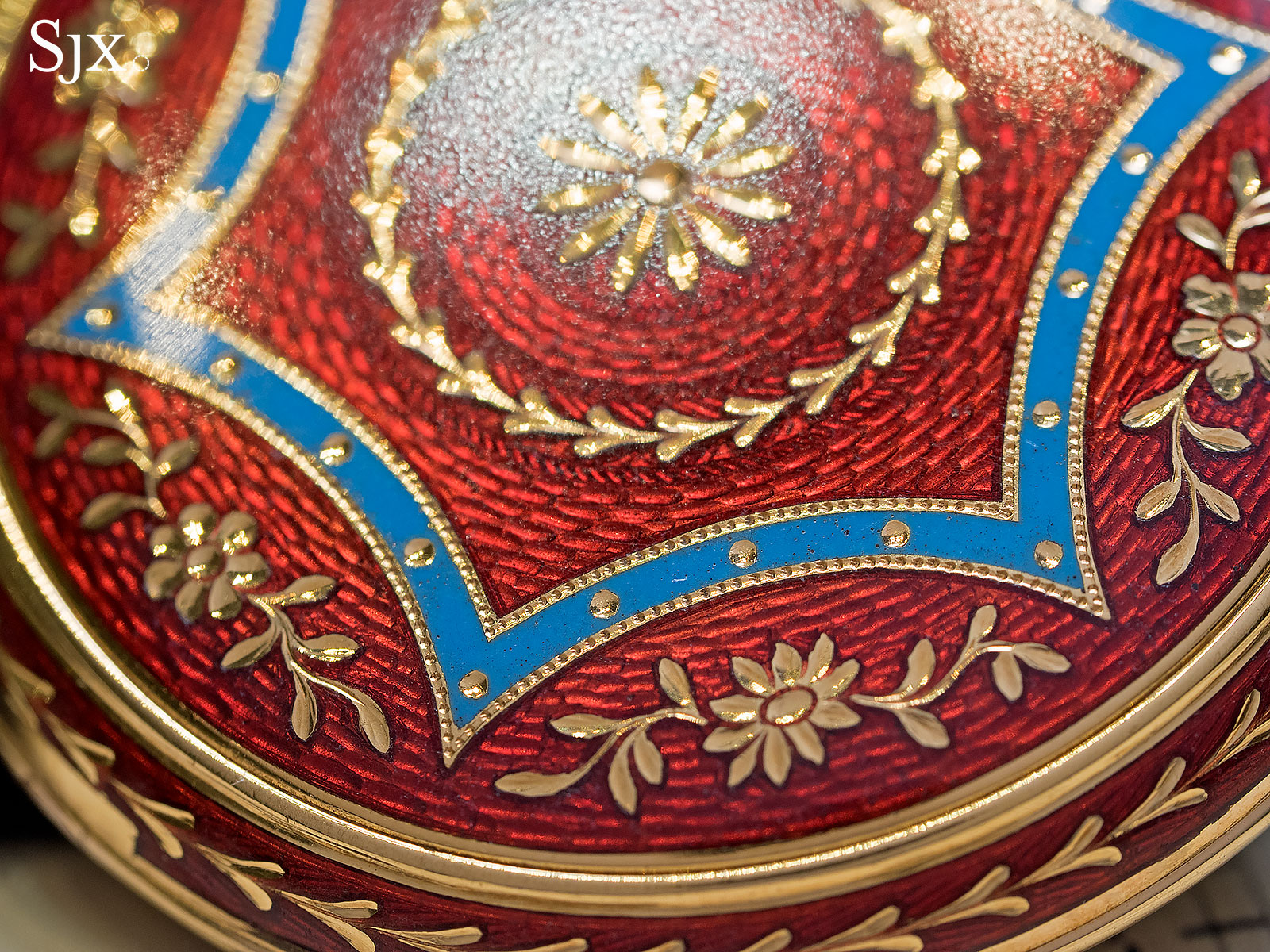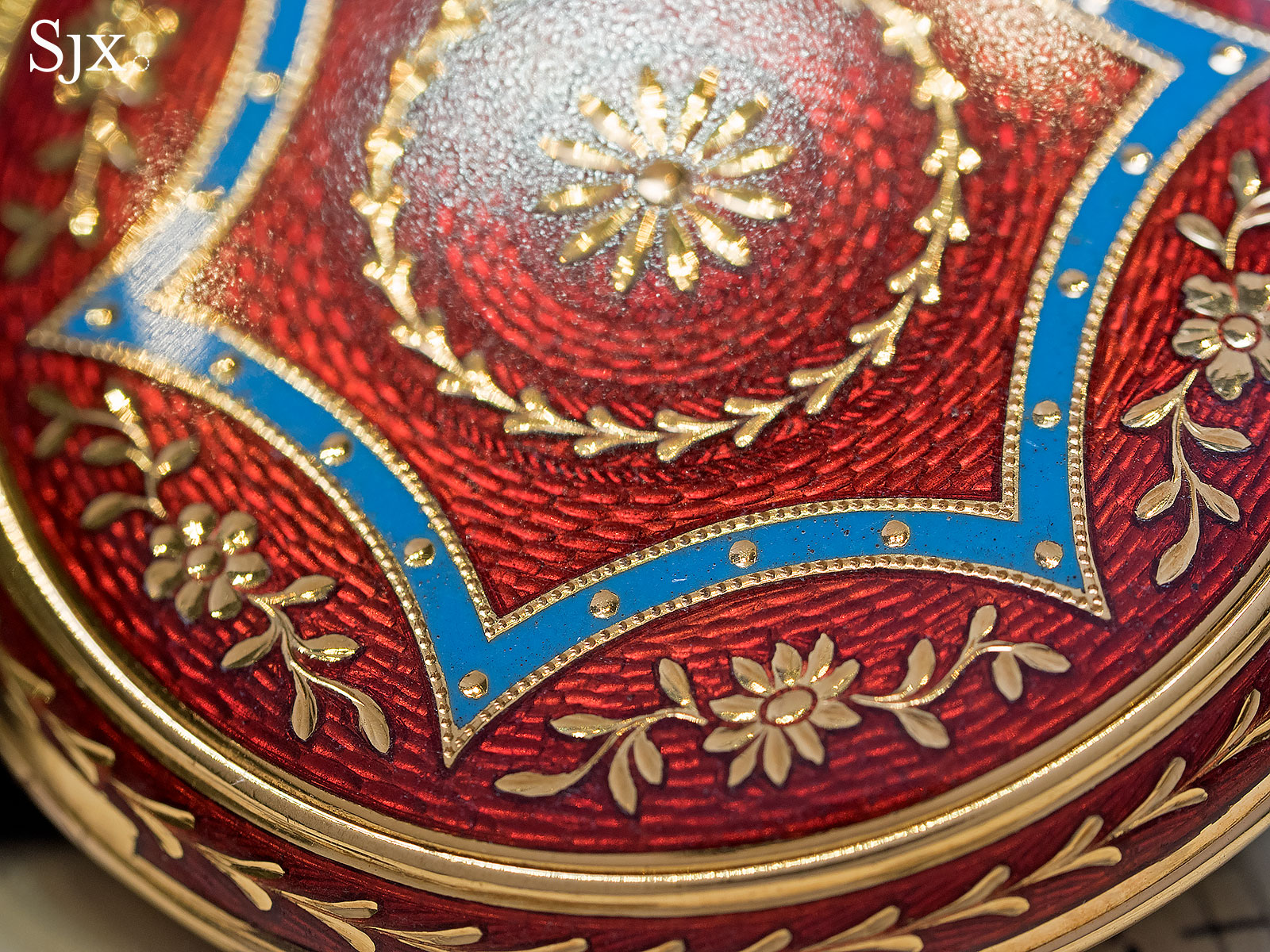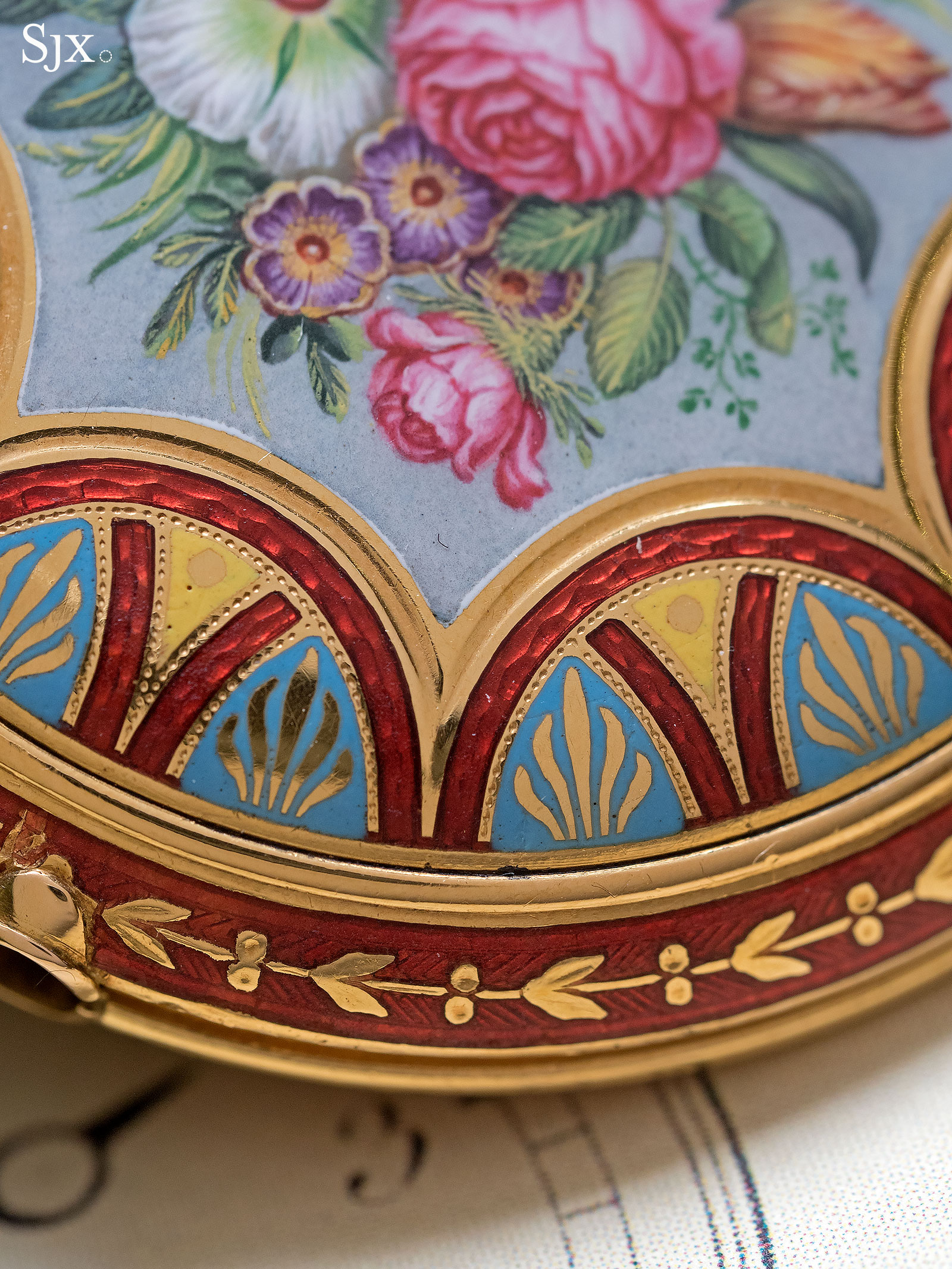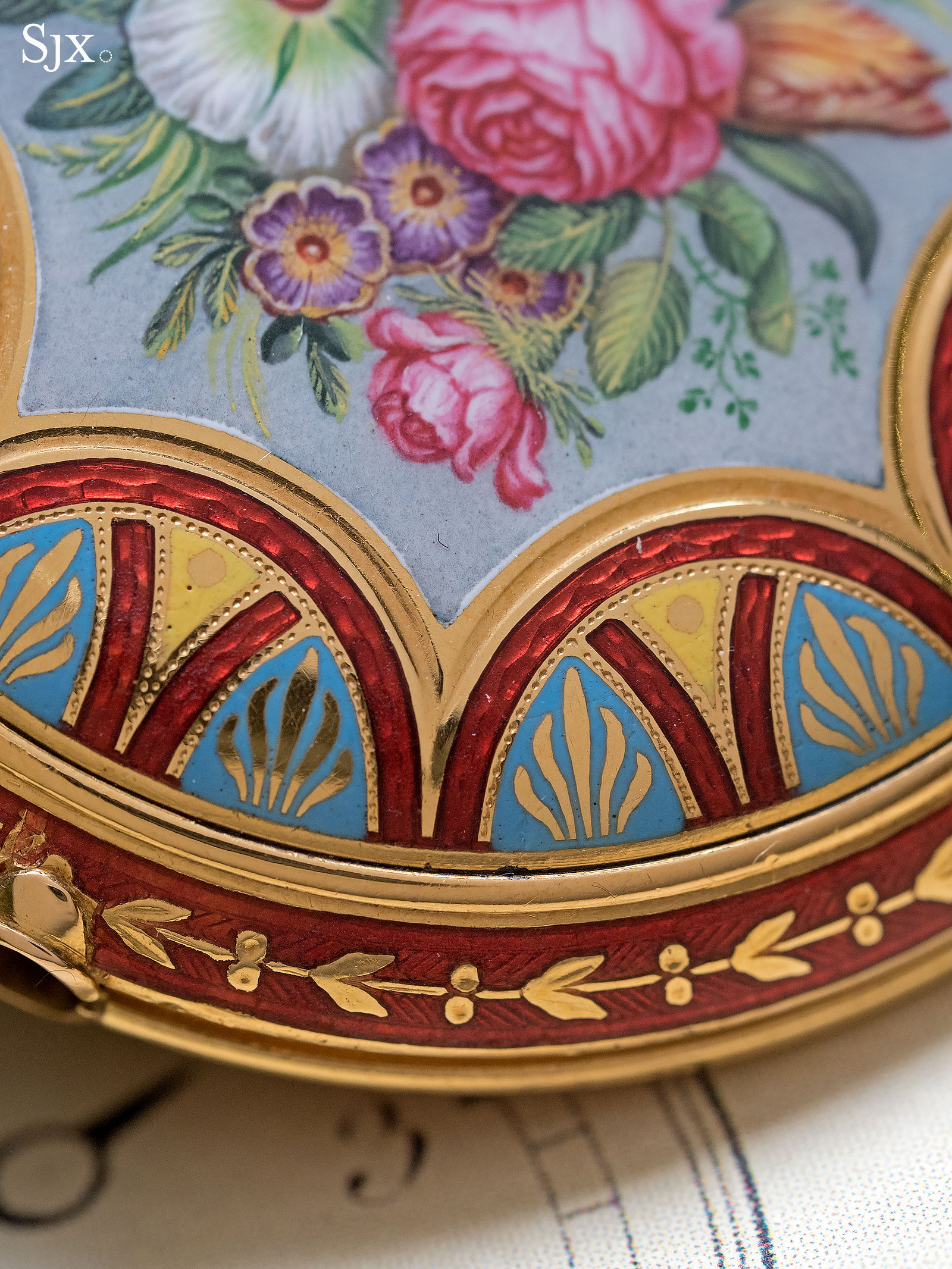 During this period, the French government was seeking a suitable gift for the new sultan, Mahmud II, who had ascended the throne in 1807, succeeding his deposed cousin who had inherited the crown after Selim III was assassinated.
The French eventually chose the most remarkable timepiece by the country's best watchmaker: the Breguet Sympathique clock no. 758, which cost 35,000 francs, or about 20 times what an enamelled repeating pocket watch would have cost. The extraordinary clock winds, sets and regulates a pocket watch that is slotted into the top of clock at the end of the day, leaving the watch ready to use the next morning.
Breguet is believed to have created only 12 Sympathique clocks, of which four were commissioned by the Russian Imperial court, three by the Spanish crown, and one by King George IV of England. All of them are worth millions today; the Duc d'Orleans Sympathique sold for US$6.8m at Sotheby's in 2012.
When the Ottoman Sympathique was delivered in 1813, Mahmud II was so pleased that he summoned Breguet's agent Leroy, presented him with a gift and entrusted him with the maintenance of all the timepieces in Topkapi Palace. The firm of Breguet enjoyed a charmed repute in Turkey until the end of the 19th century, well beyond A.-L. Breguet's lifetime.
---
Today, Breguet's treasures of the Orient are not lost to history. Several of them reside in the Topkapi Palace Museum in Istanbul, including the Sympathique clock gifted to Mahmud II. The Breguet Museum on Place Vendôme in Paris has also acquired several historically important Ottoman pieces over the years, most notably the No. 2090 Grande Complication watch commissioned by Effendi in 1808. Breguet paid RMB4.37m, equivalent to SFr650,000 at the time, in December 2011 at Poly Auction's sale in Beijing, setting the record for a Turkish-style Breguet watch. Just after the acquisition, Emmanuel Breguet had told the New York Times that the record price was "because the antique Breguet pieces, especially the antique Breguet Turkish pieces, have become more and more exciting for collectors."
Almost two centuries after A.-L. Breguet rose to prominence on the Bosphorus, luxury watchmakers continue to cater to faraway markets. In fact, Eastern Arabic numerals have become something of a fad in recent years, with brands as diverse as Rolex, IWC and MB&F having created special editions for the Middle East, proving that history doesn't repeat itself, but it certainly does rhyme.
Many thanks to Emmanuel Breguet of the Breguet Museum for his assistance with the article.
---
Correction January 11, 2018: Breguet was founded in 1775, and not 1887 as previously stated.
Back to top.
---
You may also enjoy these.