Interview: Keeping it Affordable and Functional at Germany's Biggest Watchmaker
Junghans' CEO explains how he got the Black Forest watch brand ticking again.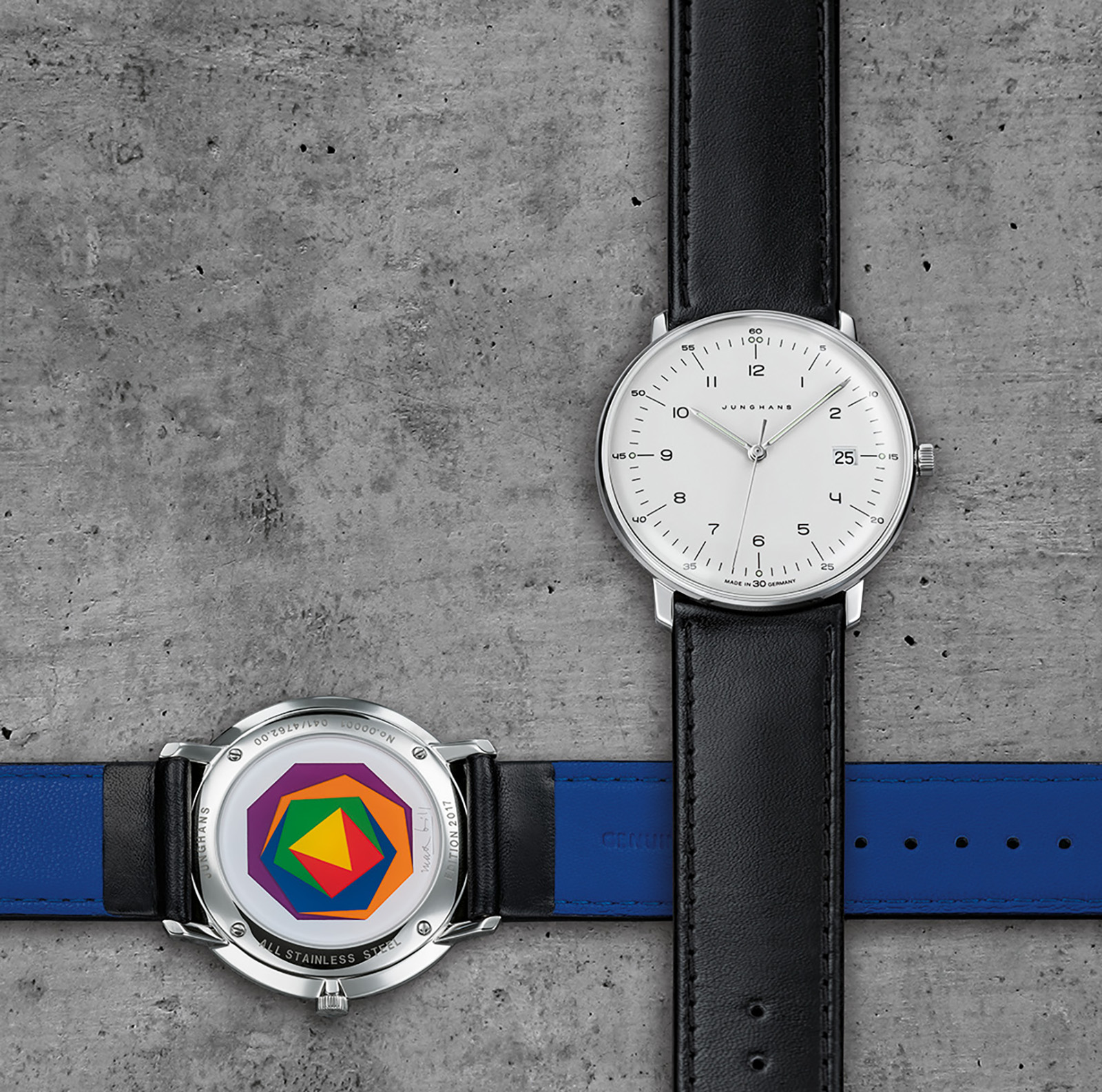 Once the world's third largest maker of wristwatches, Junghans was almost taken down when its parent company went bust in 2008. The watchmaker best known for its Max Bill timepieces was then acquired by a German businessman who installed Matthias Stotz as chief executive, with a mandate to restore the brand's lustre.
Located in Schramberg, a town in the Black Forest, Germany's traditional centre for clockmaking, Junghans has always been a maker of functional timepieces, leaning heavily on the latest technology of the day, starting with mechanical watches and evolving into quartz, radio-controlled and solar-powered movements. In fact, Junghans was responsible for the first German-made quartz watch, the Astro-Quartz, in 1970.
That helped turned Junghans into a mighty industrial giant – at the turn of the 20th century, the firm was the largest clockmaker in the world, producing over three million clocks a year. And in the mid 20th century, Junghans was surpassed only by Omega and Rolex in production of chronometer wristwatches, thanks to a workforce of some 3000 people making 9000 watches a day.
The 21st century was less kind to Junghans, having been acquired by Hong Kong-based luxury group EganaGoldpfeil, which then filed for insolvency in 2008 amidst allegations of financial impropriety. Into the breach stepped Dr Hans-Jochem Steim, a German industrialist whose great-grandfather founded a spring and wire maker that got its start making watch mainsprings – making the Steim family's acquisition of Junghans a return to its roots.
Having been in charge for a decade, Matthias Stotz has put Junghans back on the map as a maker of affordable, practical watches, with annual production averaging 60,000 timepieces a year. Stotz was in Singapore last month to inaugurate Junghan's partnership with retailer Watches of Switzerland and we got a chance to speak with him. Here he explains how he got Junghans back on track, and what the future holds for the brand.
The interview was edited and condensed for clarity.
---
On the turning point from bust to boom
It's been 10 years since I joined Junghans. When I started, it still belonged to EganaGoldpfeil, which went bust at the end of 2008. It was a hard time, and there was the Lehman Brothers crisis, but it was a very good time to reestablish the brand.
I focused much more on traditional design and heritage. The Max Bill watches were already successful then. In 2006 and 2007, we made the decision to focus on wristwatches instead of clocks, and we developed sophisticated mechanical movements in homage to founder Erhard Junghans.
But the turning point came when we introduced the Meister Chronoscope and Meister Chronometer, because it was only then that the DNA of the brand – traditional watchmaking at affordable prices – was truly reestablished.
It was important for me to consider our heritage and values. You can't ignore or change the DNA because a historical brand does not only belong to you. You can move a big brand, but you have to move gently.
What is Junghans?
Max Bill and Meister – these are the pillars of the brand.
Max Bill attracts a very young audience — people in their twenties who identify themselves with the arts, like architects, photographers and designers. They love it. It's a design icon and already 60 years old. Max Bill was an artist, an architect, but many people only know of Max because we make beautiful Junghans watches. But I guess that's a good problem to have.
The Meister attracts a slightly older crowd, people with an interest in traditional watchmaking, so they have more decoration, more hour indices, additional volume to the case. The Meister have open casebacks, but the Max Bill don't because people buy them for the design. The vintage remakes are so important, not just for Junghans but the industry at large, so we can educate the younger generation.
And we also have a variety of technology, which not many brands offer. We have mechanical, quartz, solar, radio-controlled, and they're all part of our heritage. We're also using different case materials such as ceramic and titanium.
Today half of our watches are mechanical, but the quartz watches have the same strong design; they sometimes serve as the first entry point into the brand, where customers can learn about our other watches later on.
Affordable but mechanical, or the latest in high-tech timekeeping
I'm a fourth generation watchmaker, so I really like developing new designs and movements. We are focusing on our brand DNA and we still keep our tradition of radio-controlled movements. It's much better to have a good design and perfect movement from Switzerland than to be expensive and having to disappear eventually.
We have created some in-house movements, found in the Erhard Junghans limited edition. It was very expensive and limited to just 12 pieces. But the core values of the brand are to offer great design, classic and affordable watches.
In the past it was important for many, many brands to produce mechanical movements in-house. But the result was that their prices had to skyrocket and they couldn't survive. Today in the market you can see that some brands no longer exist or they have to go back to outsourcing.
Junghans was always an affordable brand, and in the past we had enough volume to create our own mechanical movements. But today we only make 60,000 watches a year, so we are too small to price it reasonably if we were to bring movement production back in-house.  And besides, there are really good Swiss movements in the market that we can buy.
What we do, however, is produce our radio-controlled movements in-house, doing the full R&D. We do all the programming, PCP, assembly in-house. So we are able to make our own movements, but mechanical — at least not today.
They are a big part of our heritage. Junghans was the inventor of radio-controlled table clocks in 1985, and then radio-controlled watches in 1990. It's a nice story because German industrial designer, Hartmut Esslinger, was the designer of the Junghans Mega 1, the first radio-controlled wristwatch in the world.
In the first year, we produced 800,000 of the Mega 1. Today, we are still producing the antenna, strap, and spare parts for the Mega 1 because there are so many collectors who still keep their watches running. Next year we're doing something very special for radio-controlled movements. We have a new generation of movements coming up.
---
Back to top.
---
You may also enjoy these.