Introducing Rick Hale and His Hand-Made Sculptural Clocks in American Hardwoods
A self-taught clockmaker using 18th century techniques to craft large, mechanical clocks.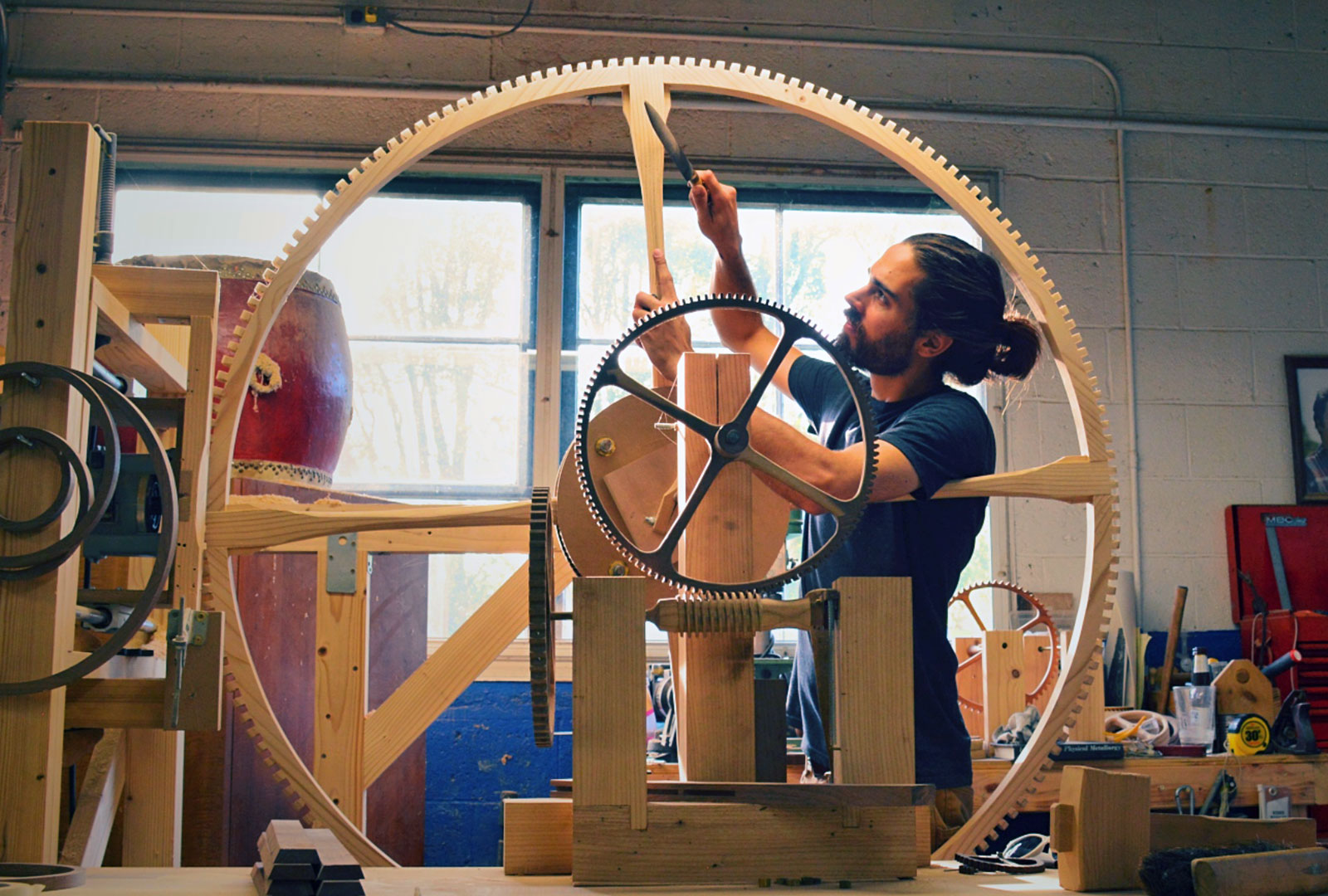 Twenty-seven years old and living in Kalamazoo, Michigan, Rick Hale studied English in college but inspired by his late engineer father, now builds clocks out of hardwoods. Made entirely of natural materials like wood, steel, brass and stone, Hale's clocks take up to 400 hours to complete.
Having named his one-many company Clockwright – a portmanteau of clockmaker and the archaic woodwright – got the business off the ground in a distinctly 21st century way, with a Kickstarter campaign that raised just over US$27,000. Having already completed and sold five, the clocks Hale produces rely significantly on the work of John Harrison, the English clock and watchmaker best known for having perfected the marine chronometer.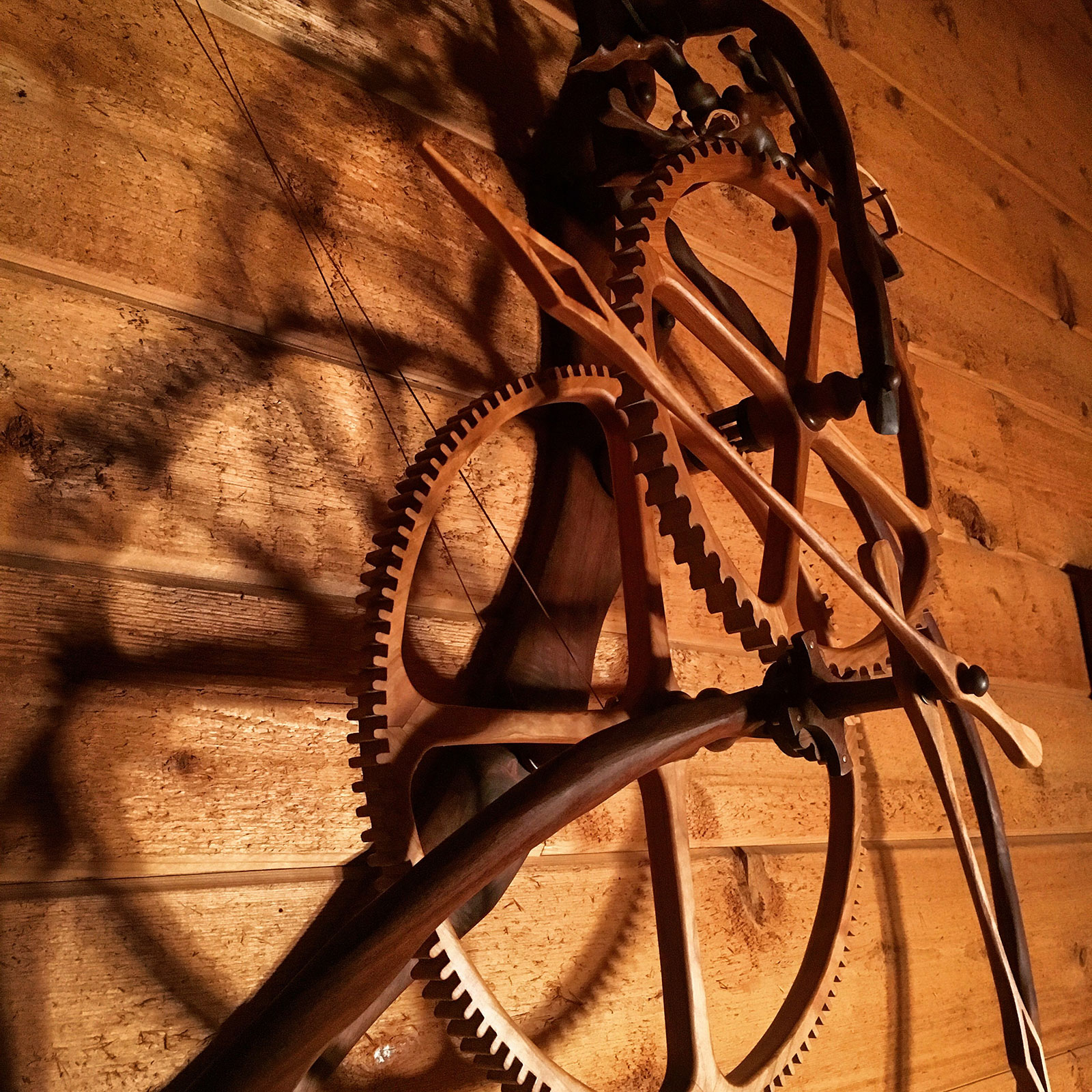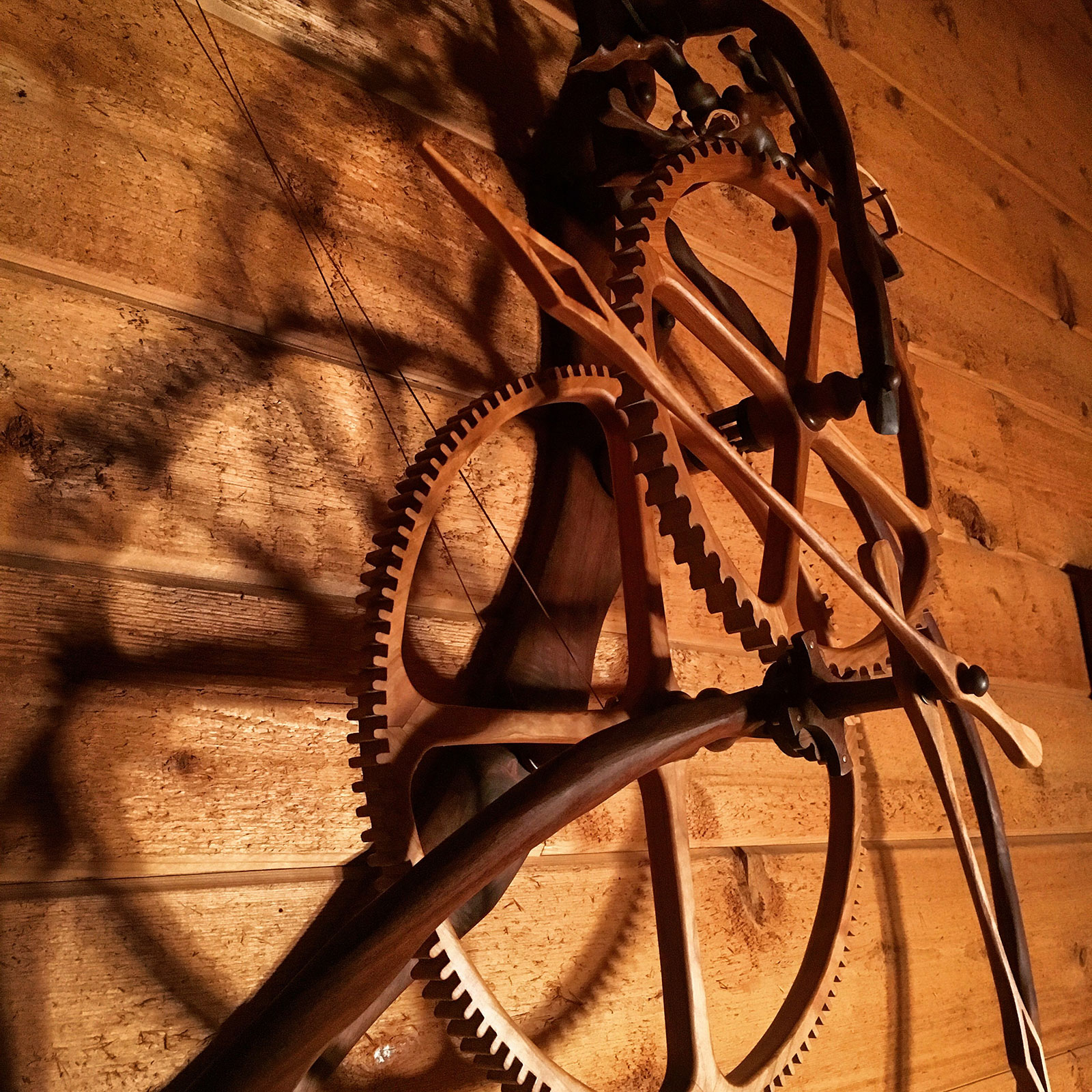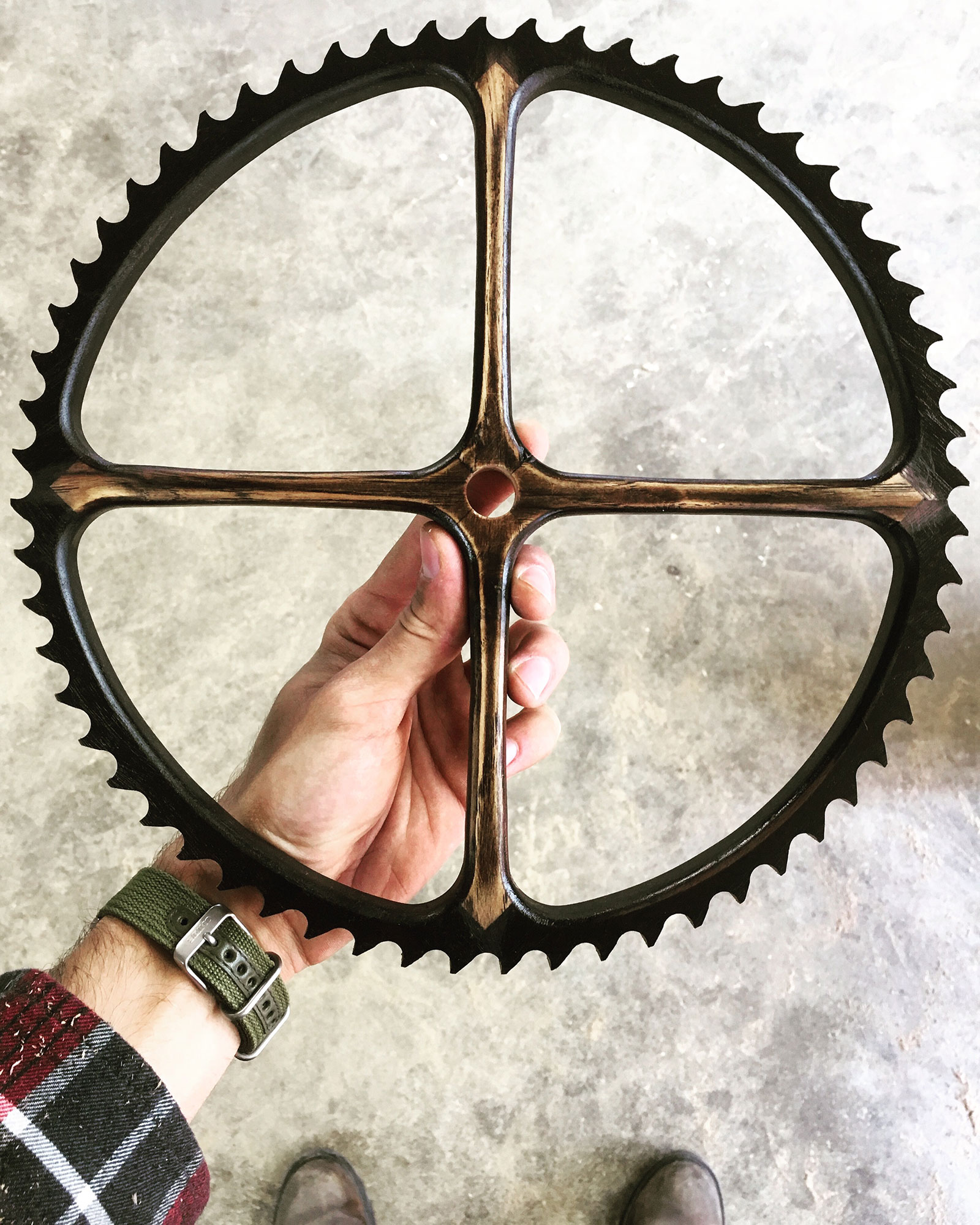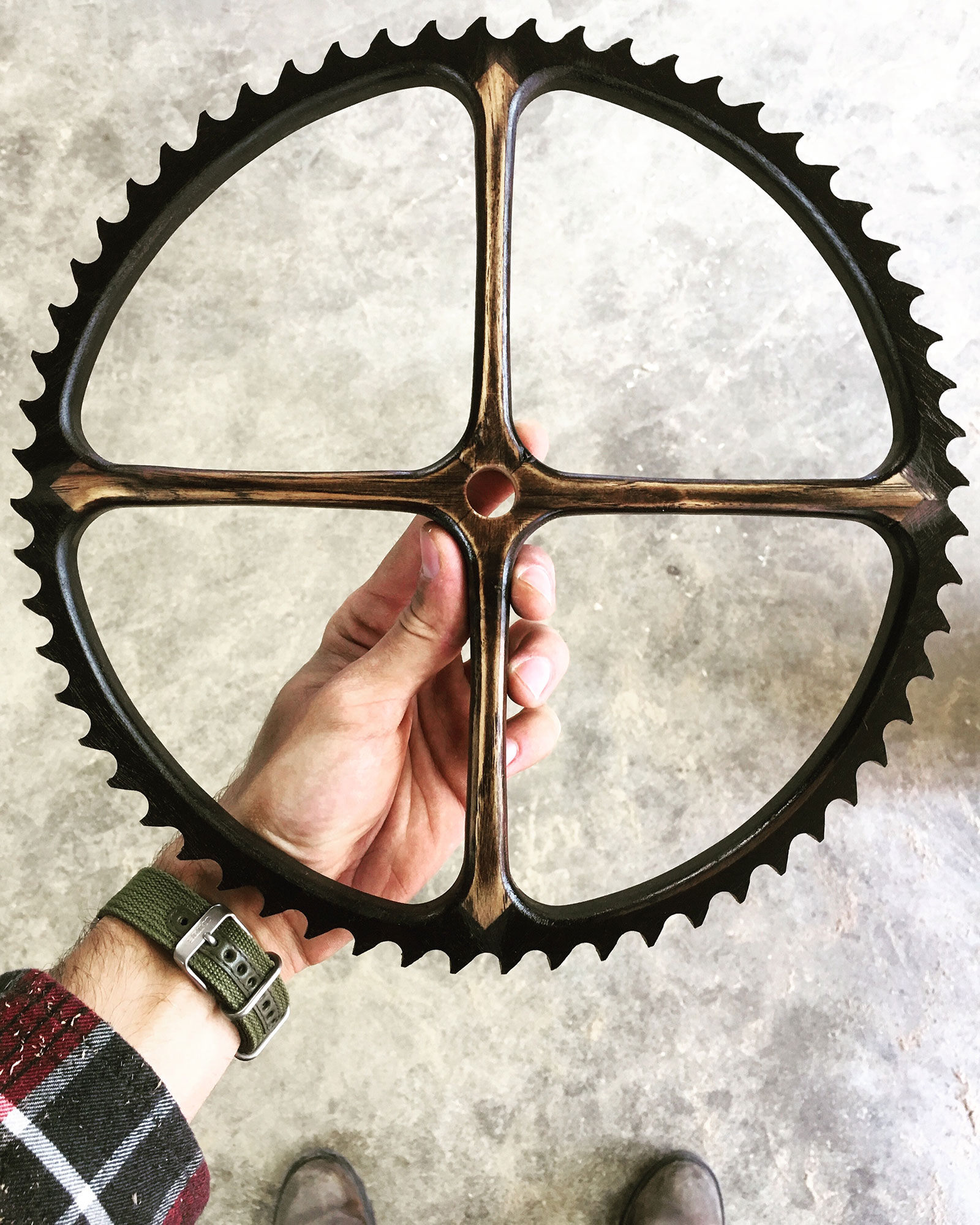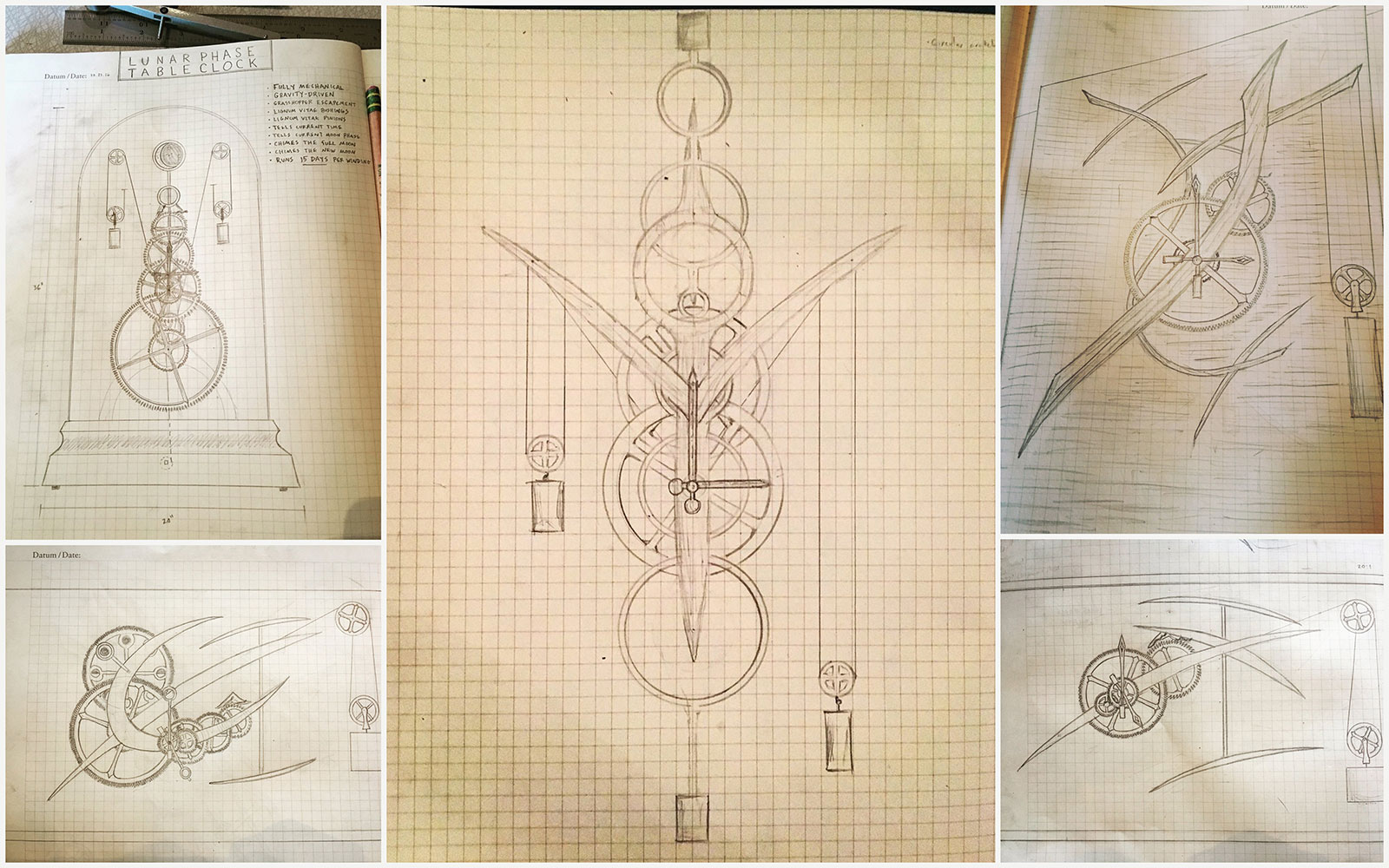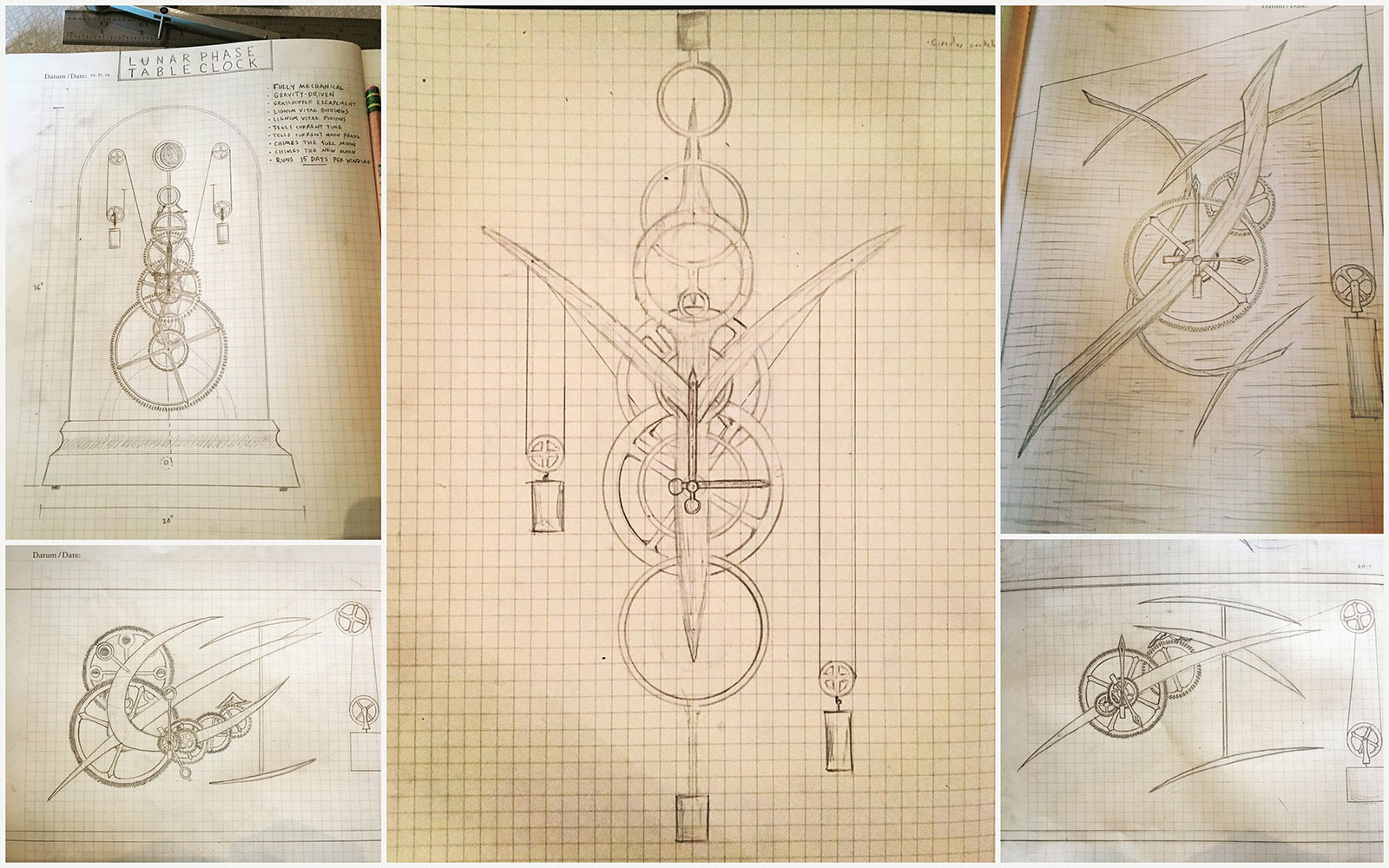 Harrison was a carpenter by profession and a self-taught clockmaker, which is why Hale relies on many of Harrison's methods and inventions, including chordal pitch gear tooth geometry and the low-friction grasshopper escapement. All of the moving parts with friction surfaces, like the pinions and bushings, are made from Lignum Vitae, a wood also known as guaiacum that's self-lubricating.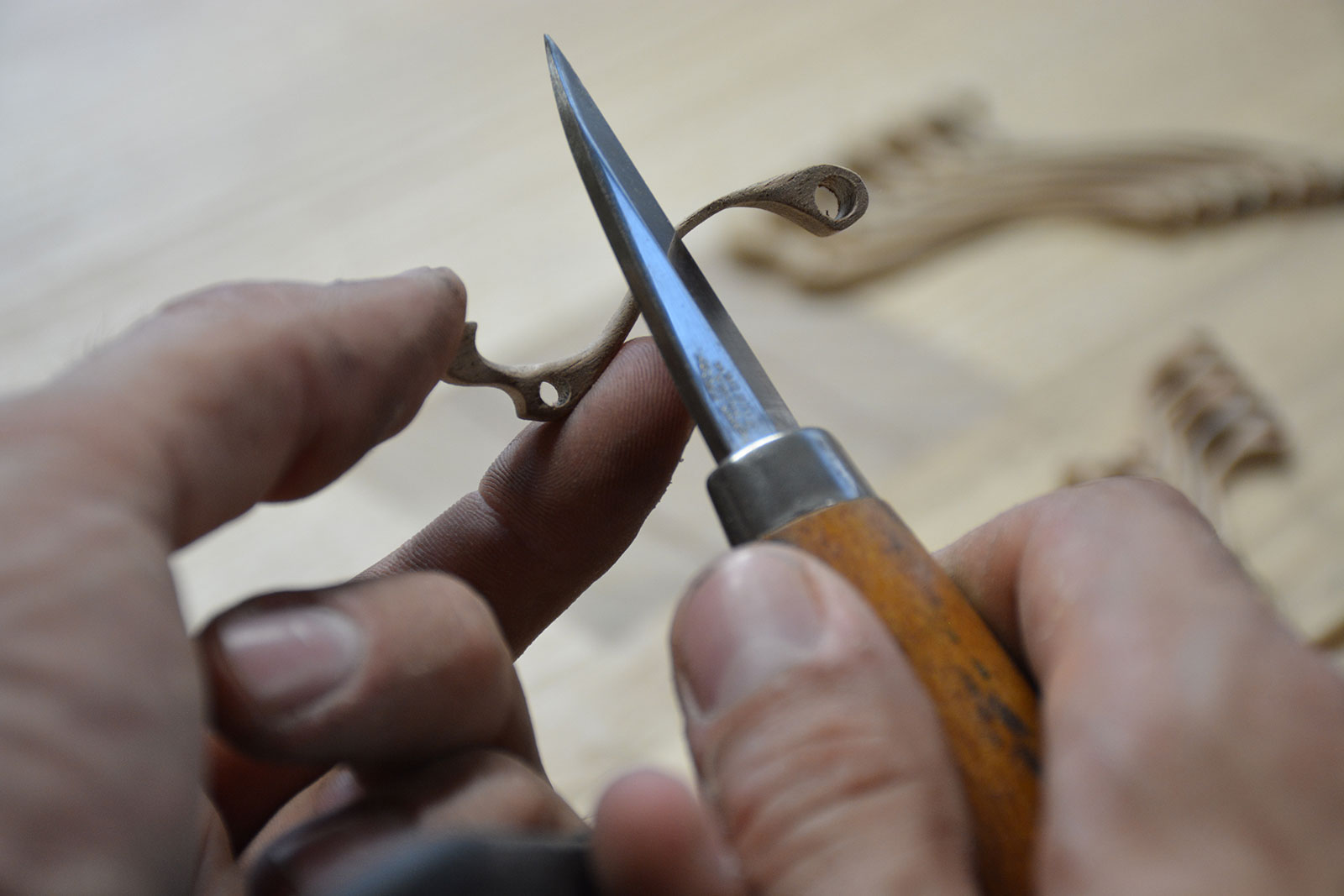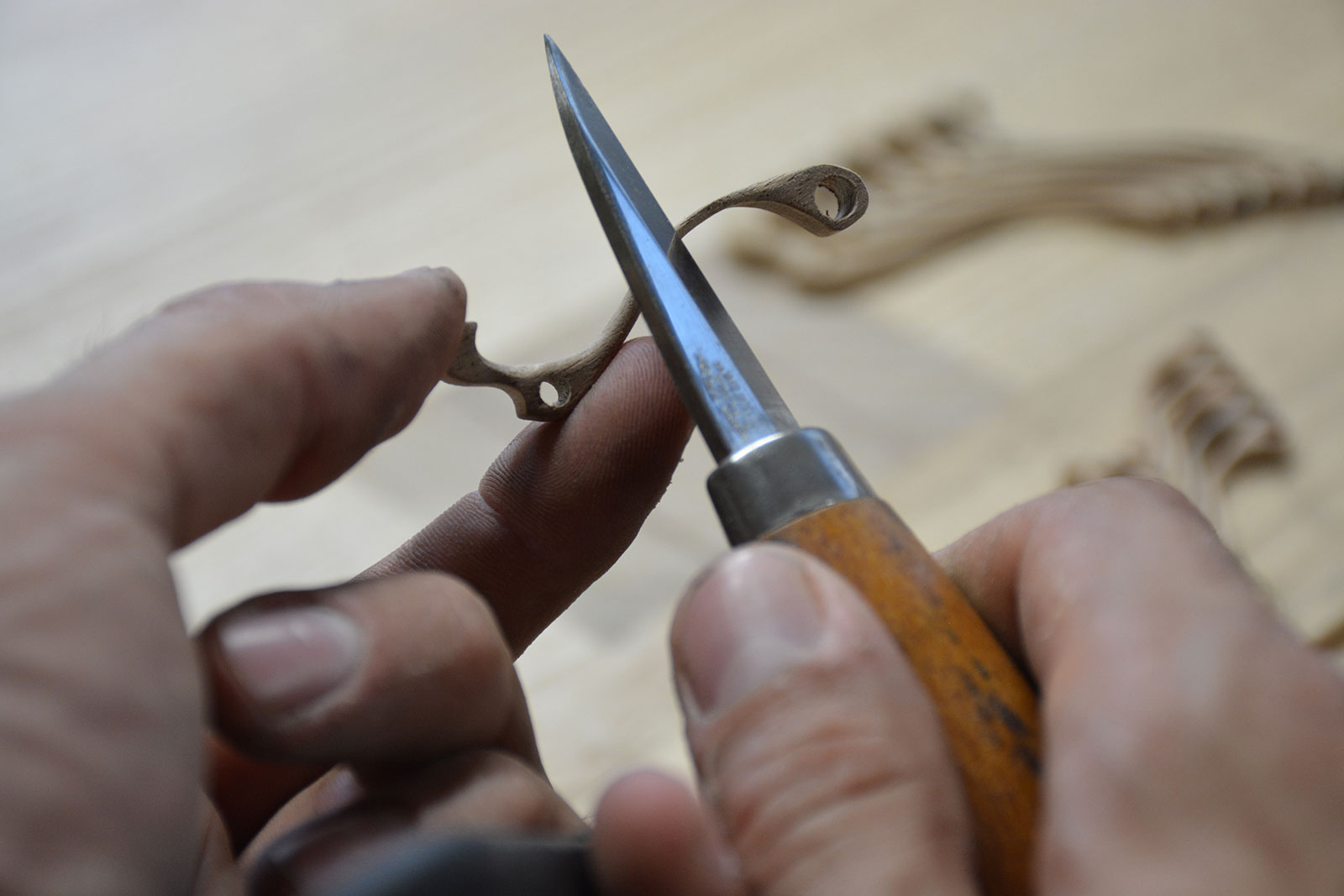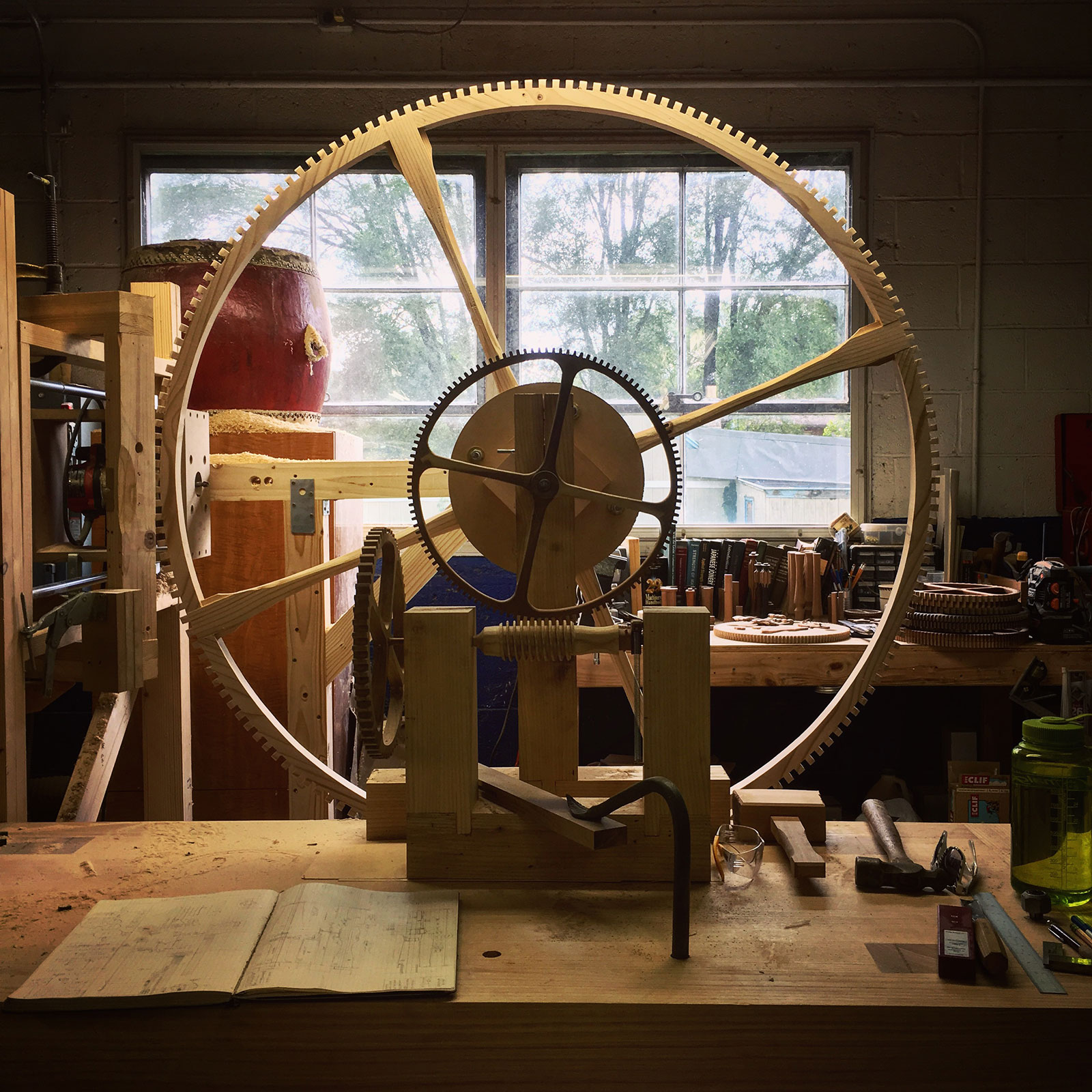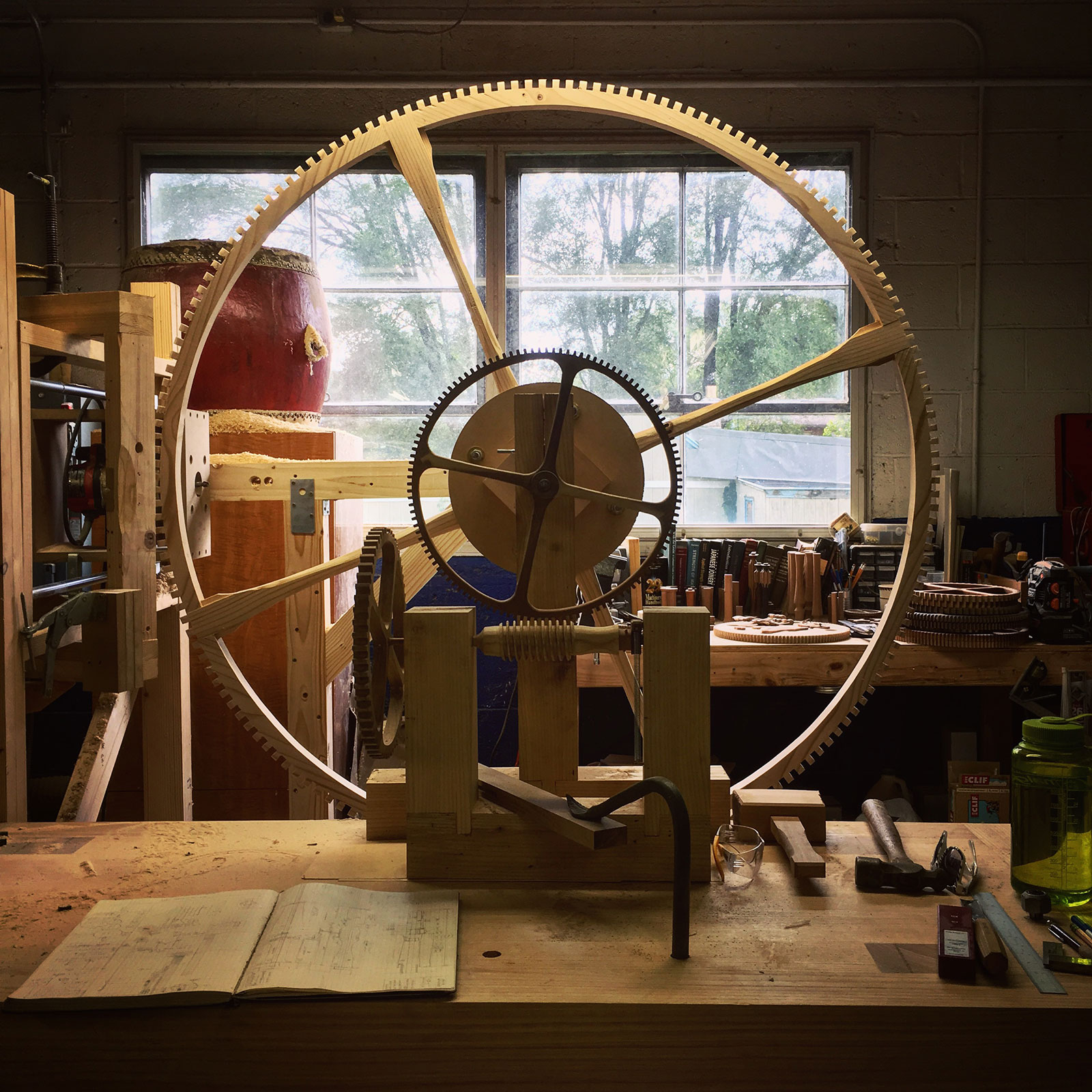 The components of the clocks are created with traditional joinery techniques, seamlessly combining various types of wood.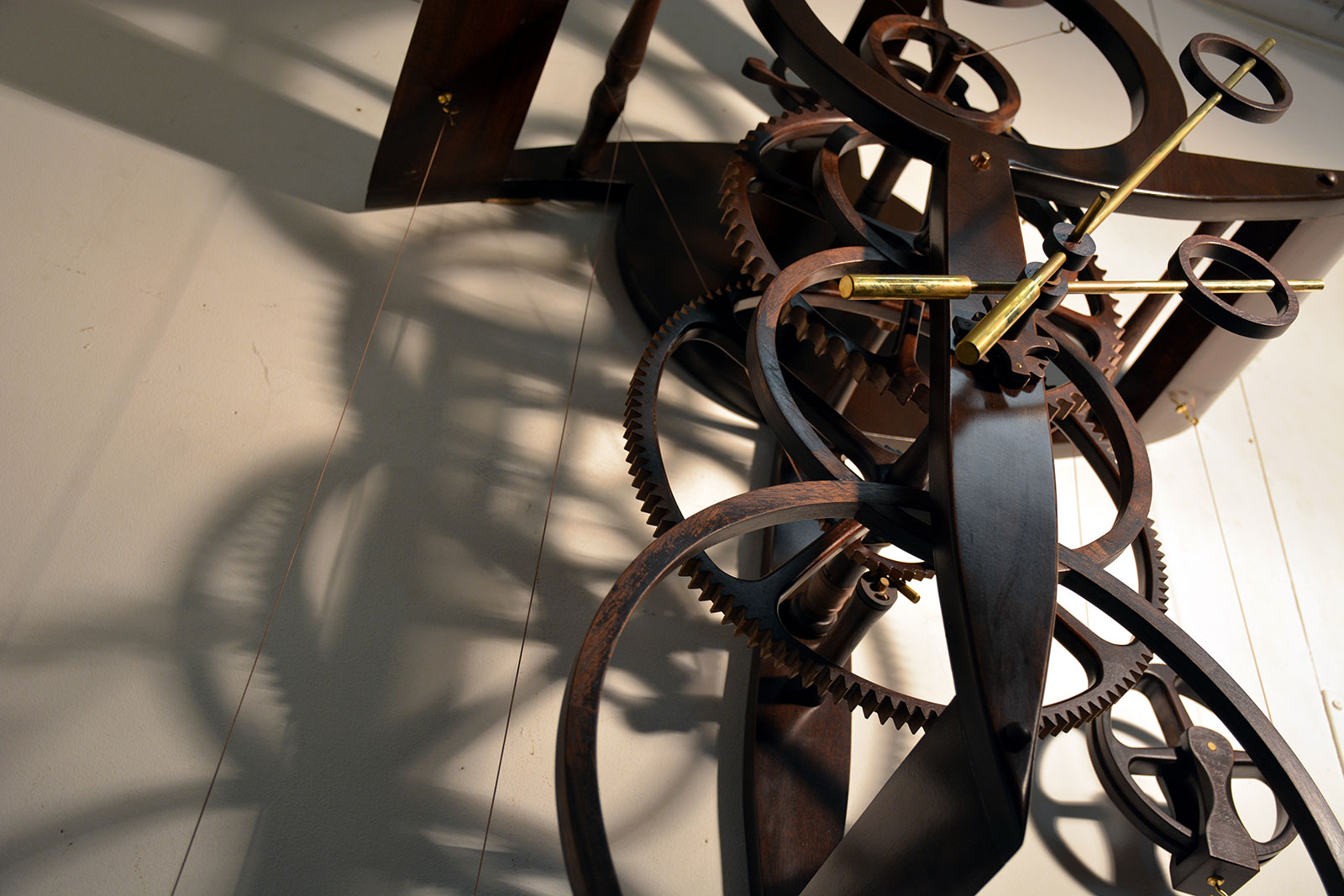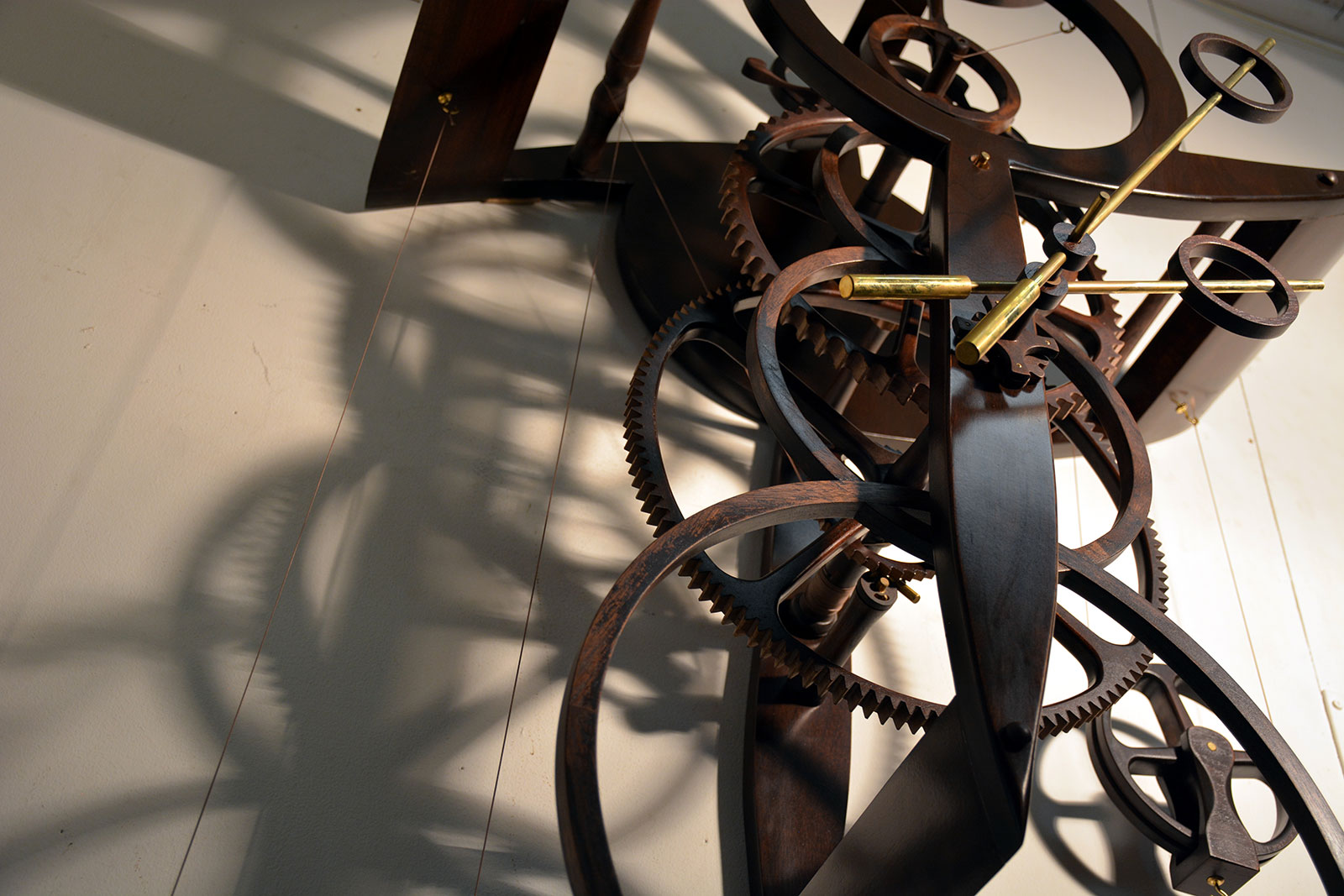 He further explains his work in this video:
Price and availability 
Hale is currently working on three different types of clocks, with the smallest being the L1 moon phase table clock priced at US$9800.
The largest and most complex creation is the B1. It's a full-scale replica of Clock B, a precision clock built by English clockmaker Martin Burgess, completed by Charles Frodsham & Co., and then proven to be the world's most accurate pendulum clock. The B1 costs US$52,400.
Clockwright clocks are available direct from the Hale himself.
---
Addition July 11, 2017: Inclusion of number of clocks sold to date.
Back to top.
---
You may also enjoy these.