Phillips and Christie's Both Offer Ultra-Rare Patek Philippe Ref. 2577 in Pink Gold
Only three are known, and two go under the hammer in Hong Kong head to head.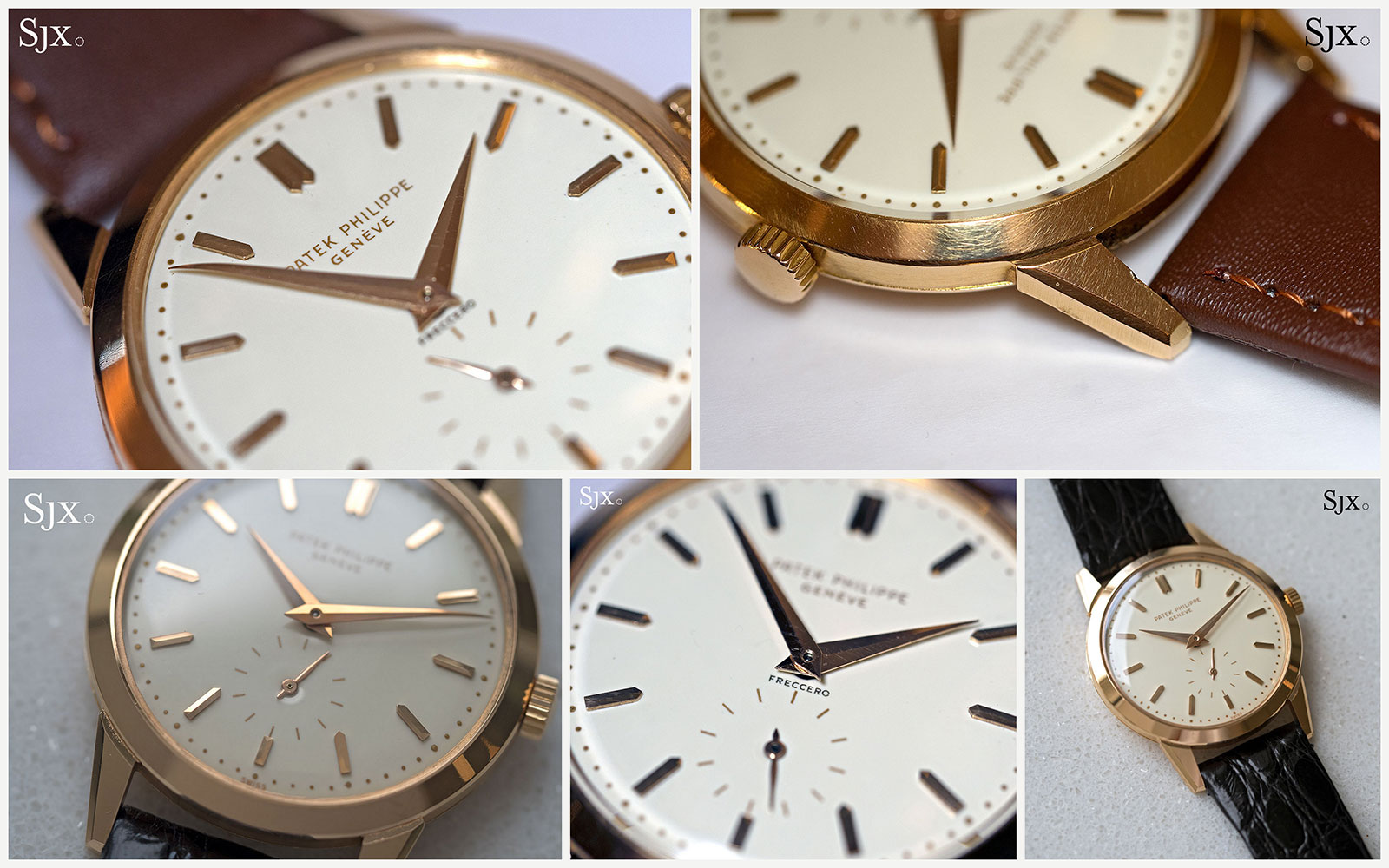 Often described as a prototype or special order watch, the Patek Philippe ref. 2577 is rare – only sixty were made with just three in pink gold – with an angular case that prefigures the ref. 3448 perpetual calendar.
That scarcity is why the ref. 2577 is nowhere near as famous as its cousin, the Calatrava ref. 2526 that was first automatic Patek Philippe wristwatch, characterised by a rounded case form and typically found with a cream enamel dial.
Equipped with an identical and still exquisite enamel dial, the Calatrava ref. 2577 is starkly different from the ref. 2526. Launched in 1956 and produced for only a brief period  (the 2526's run lasted from 1953 to 1960), the ref. 2577 is powered by the hand-wound cal. 10-200, a fairly numerous 10"' movement found in dozens of references.
More unusual is the angular case, with sharply sculptured lugs that extend downwards at a pronounced angle and a flat, sloped bezel. The shape immediately evokes the ref. 3448 perpetual calendar, introduced just a few years later in 1962. Though the case is a smallish 35mm in diameter, its styling allows it to wear slightly larger.
---
Only three pink gold ref. 2577s are known (with case numbers 699'579, 699'584 and 699'585), and by a stroke of luck a pair are going under the hammer within a day of each other during the spring auction season in Hong Kong. It's a rare occasion that watches so uncommon and esoteric emerge at the same time.
Though both are the exact same model, they each have different merits, essentially boiling down to a unique retailer signature against a pristine case.
The first to hit the block is the pink gold ref. 2577 (movement no. 750'597, case no. 699'585) at Christie's Important Watches auction on May 29, which has never been sold publicly before. Circa 1960, the watch is well preserved, with a particularly crisp finish on the case, though the dial has some faint surface spiderwebbing at six o'clock.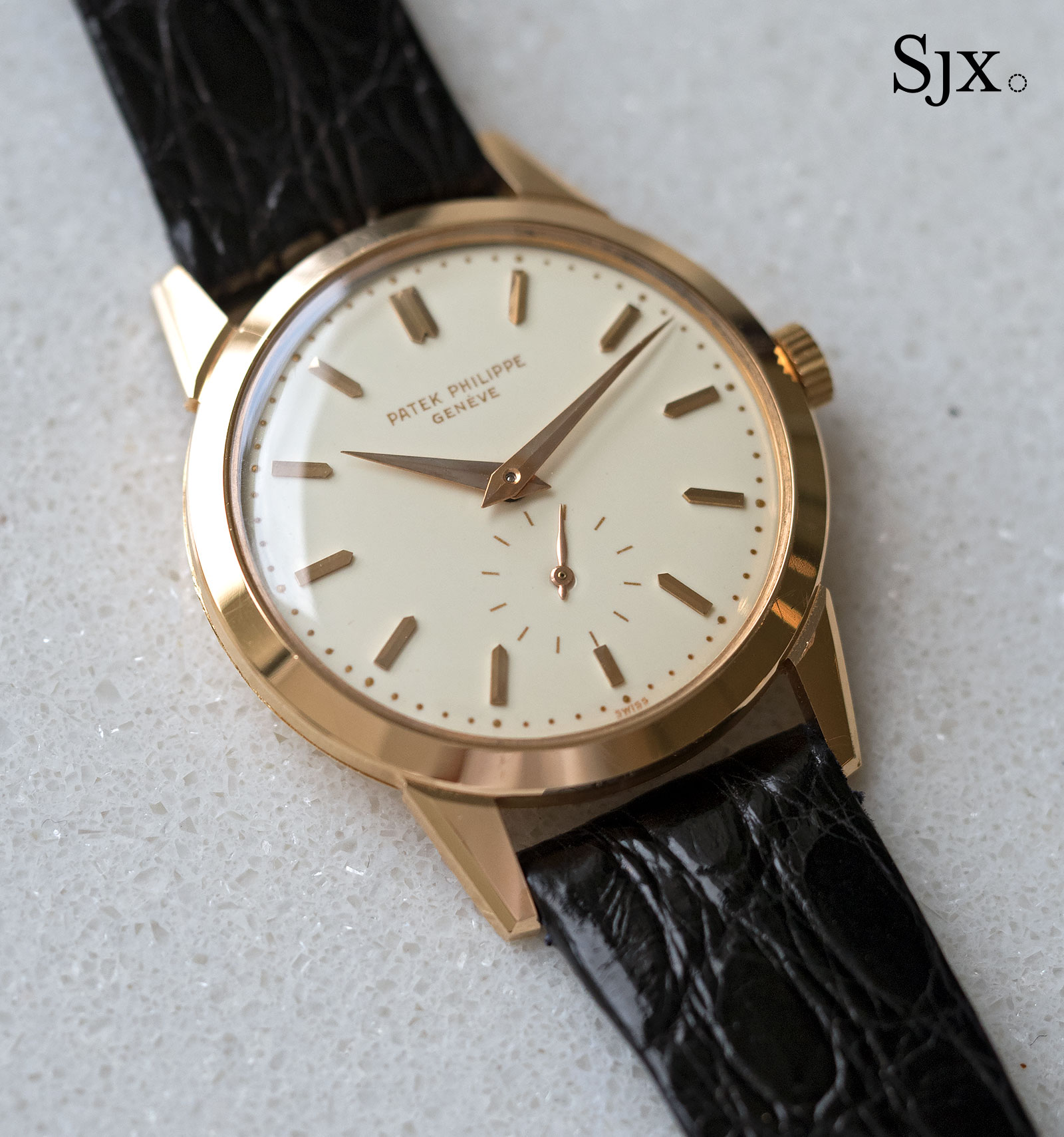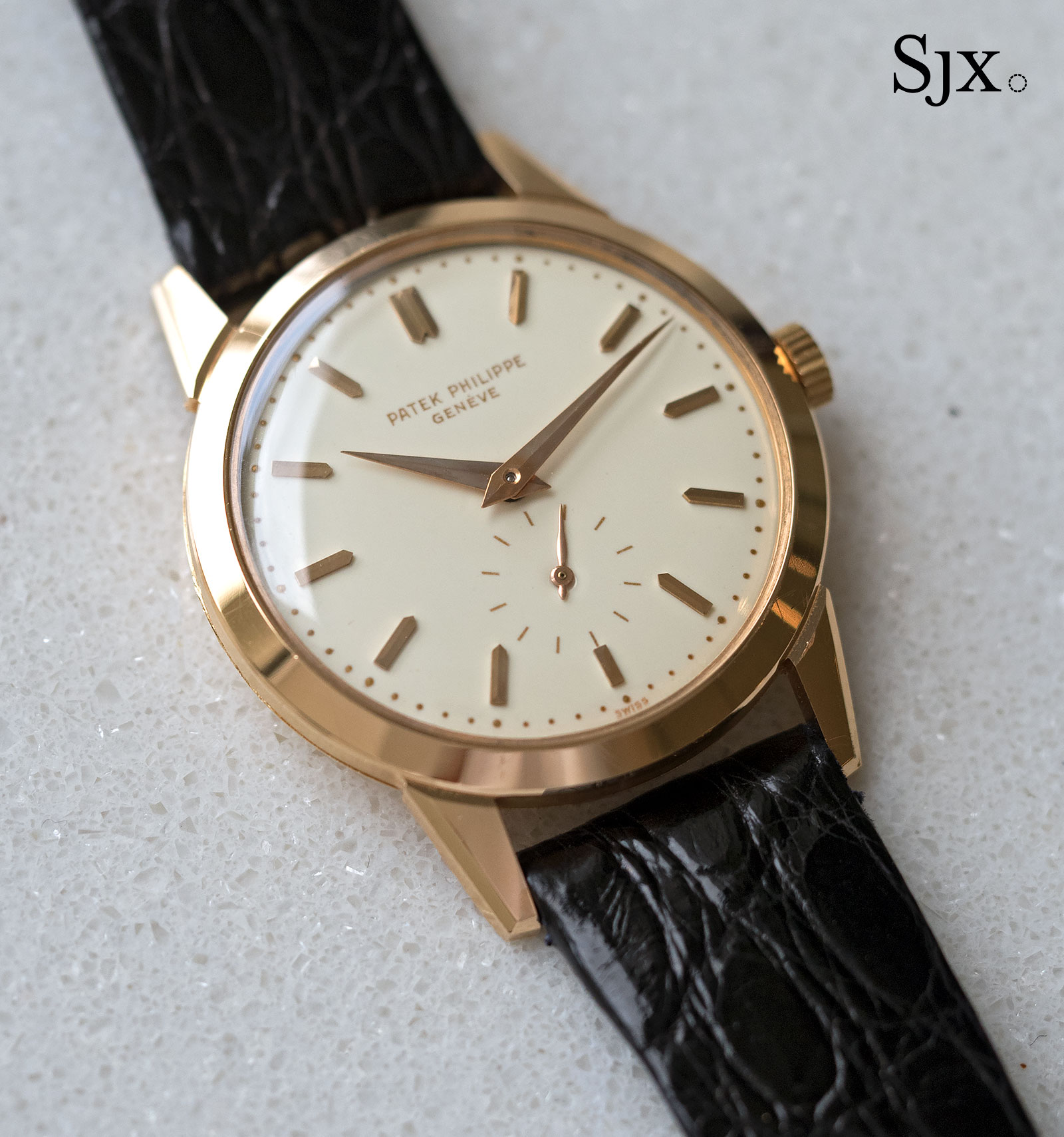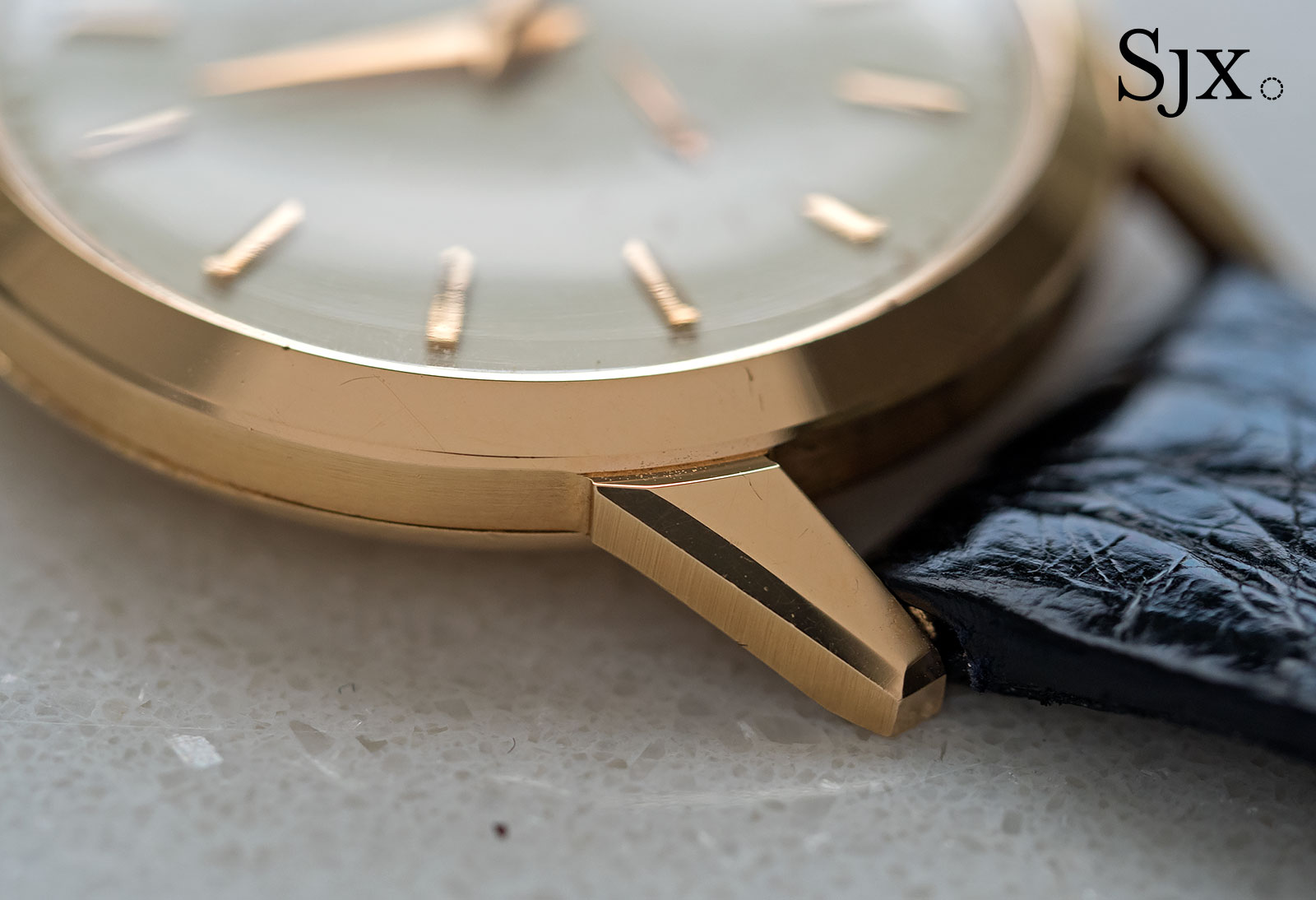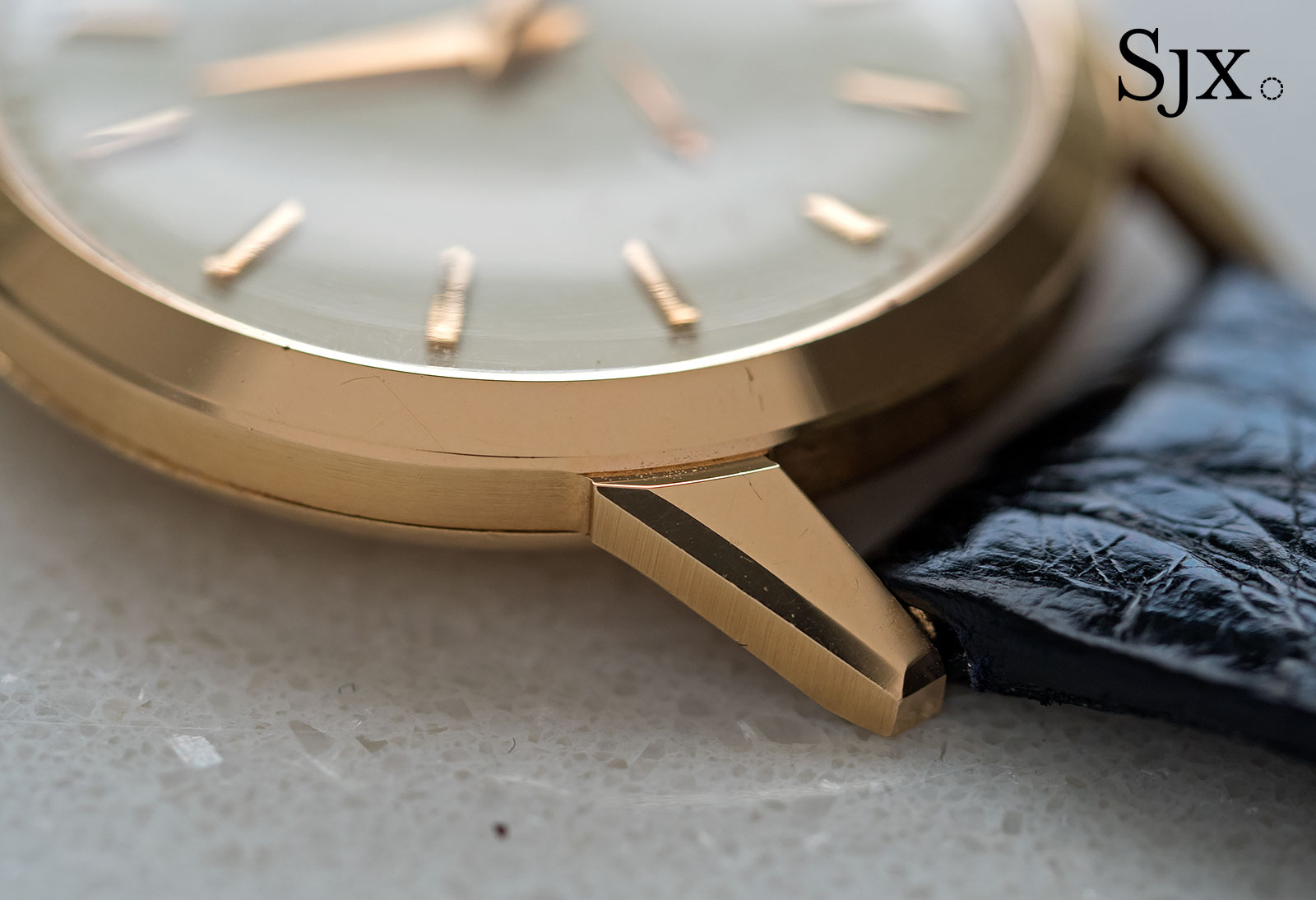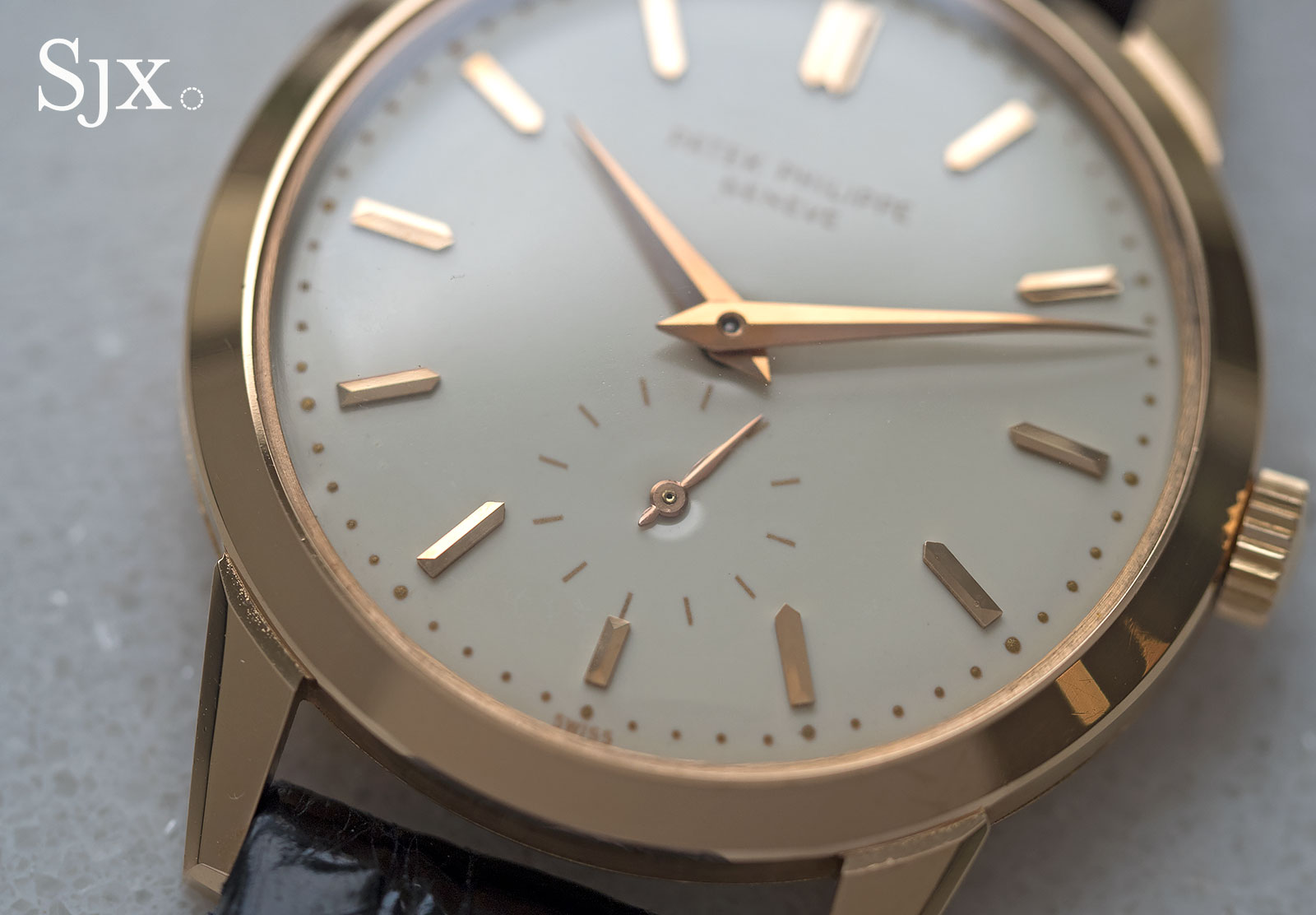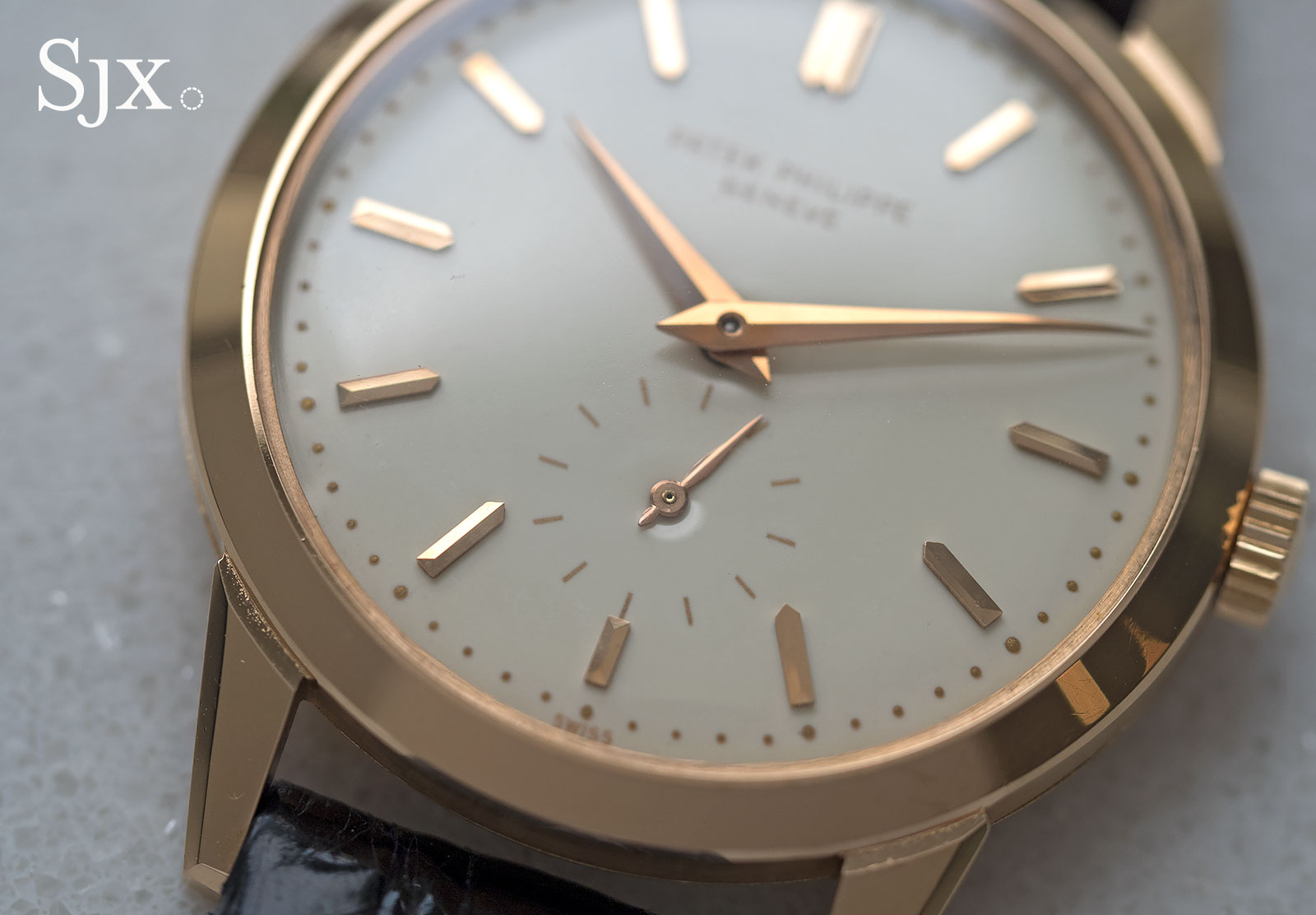 It carries an estimate of HK$240,000 to  HK$400,000, or US$30,000 to US$60,000, which is modest since both pink gold examples that have sold at auction in the past went for well over US$100,000.
---
A day later it's the turn of the 1957 pink gold ref. 2577 (movement no. 747'434, case no. 699'579) at Phillips' The Hong Kong Watch Auction: Four. This is estimated significantly higher at HK$480,000 to HK$720,000, or US$60,000 to US$90,000, a boost attributable to the retailer signature on the dial.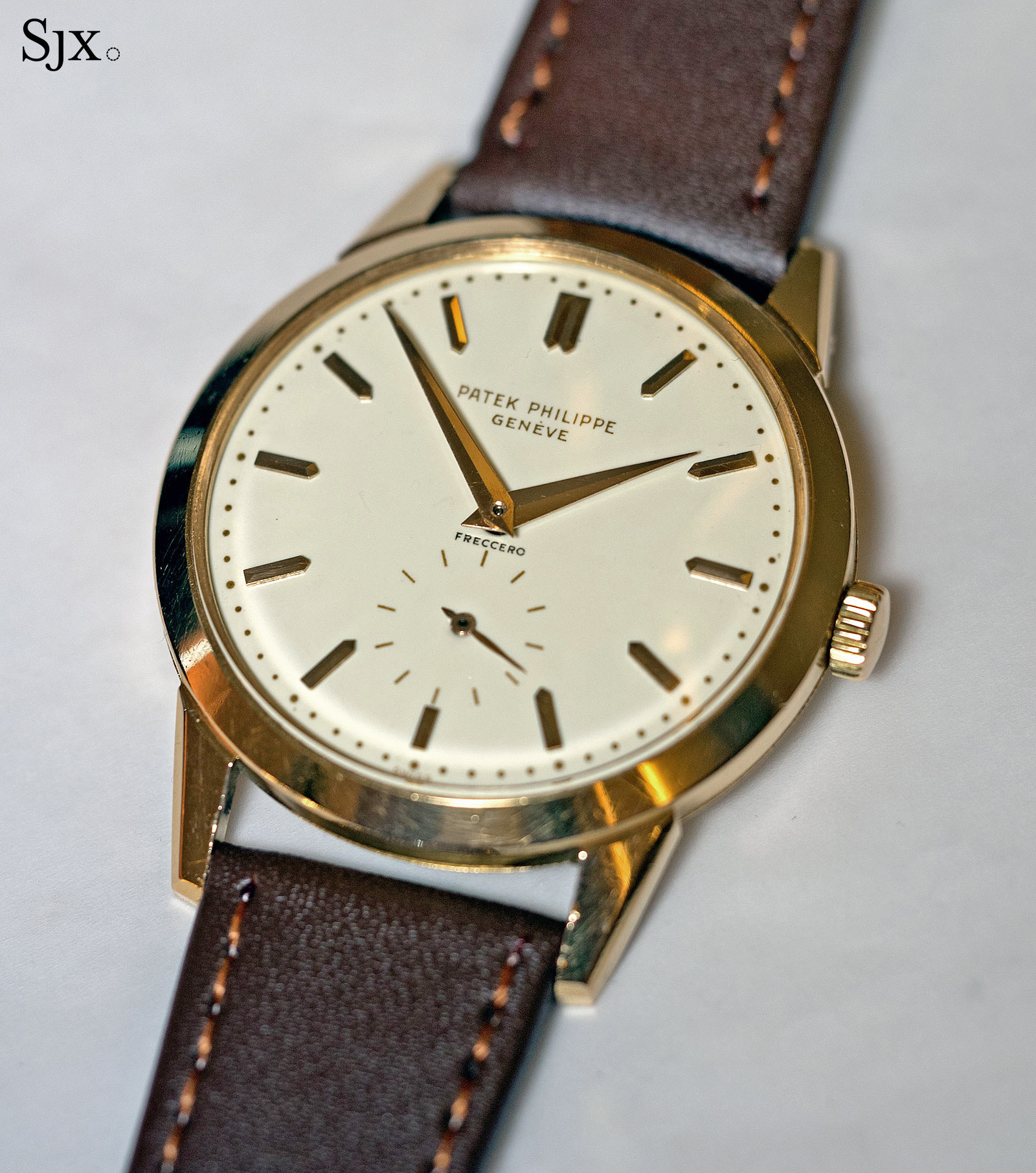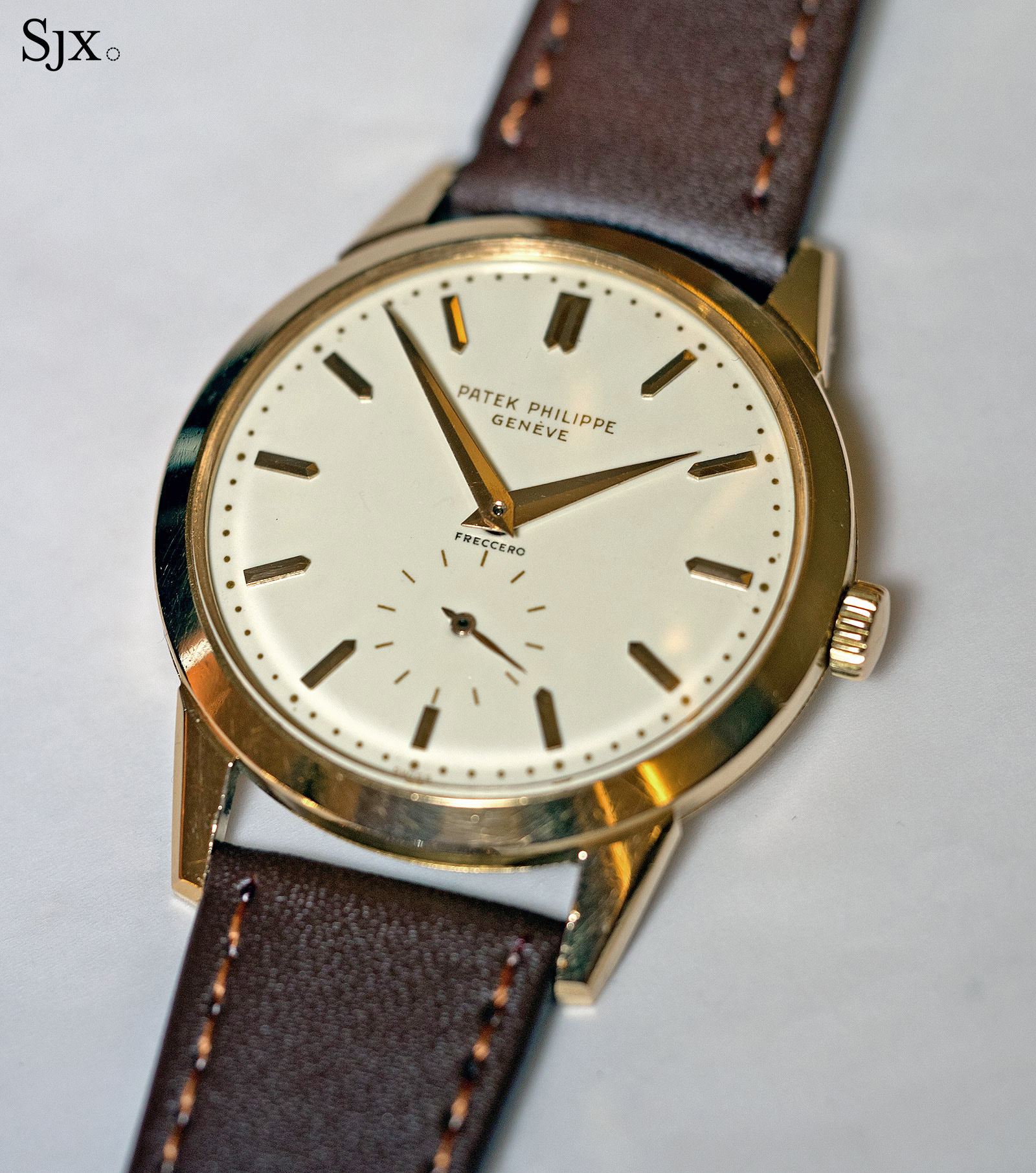 A prominent "Freccero" above the subsidiary seconds in black lacquer – the lettering at 12 o'clock is in gold print – indicates this was originally sold by Freccero y Cia, the jeweller in Montevideo, Uruguay, which is still in business though no longer a Patek Philippe retailer.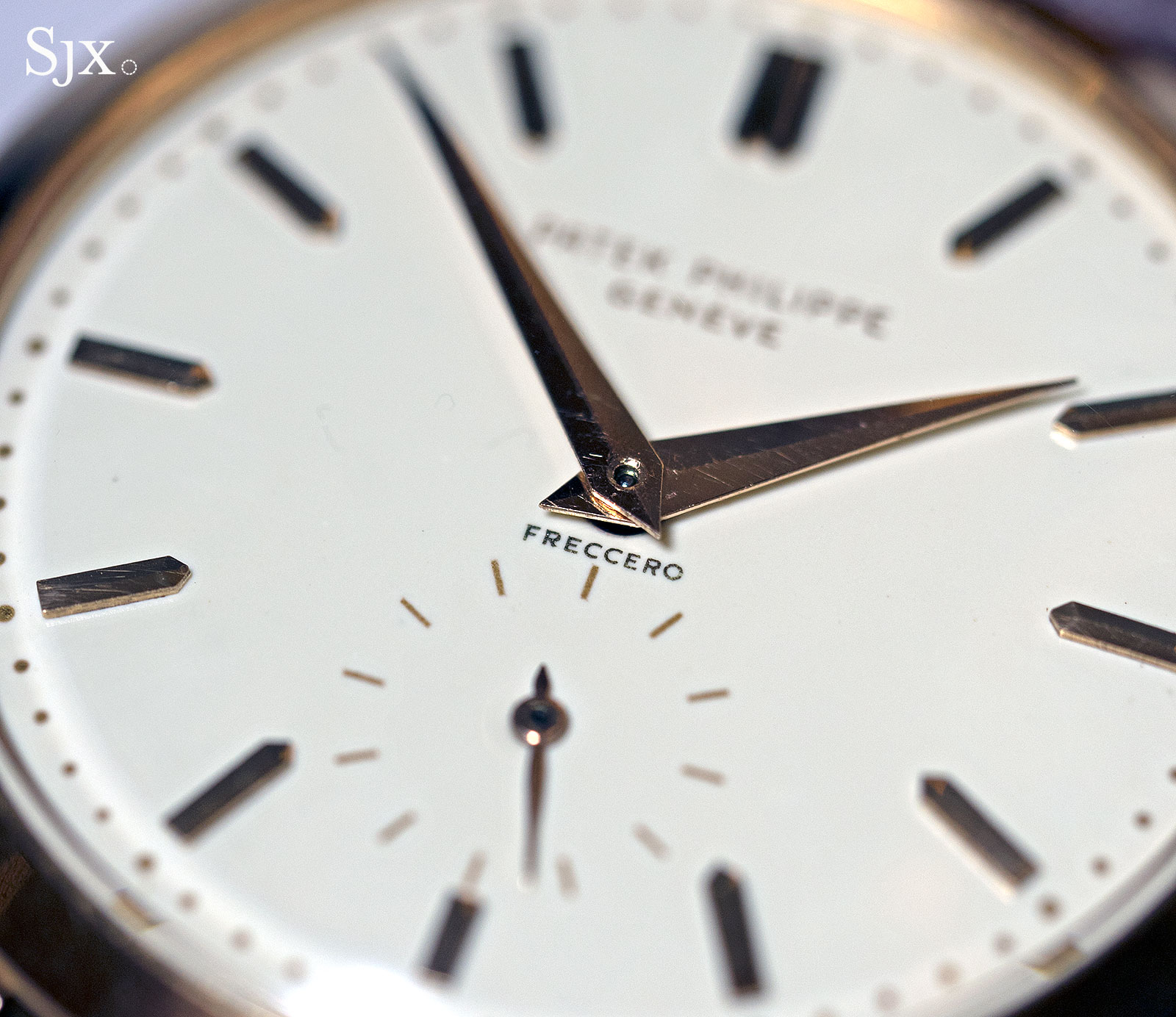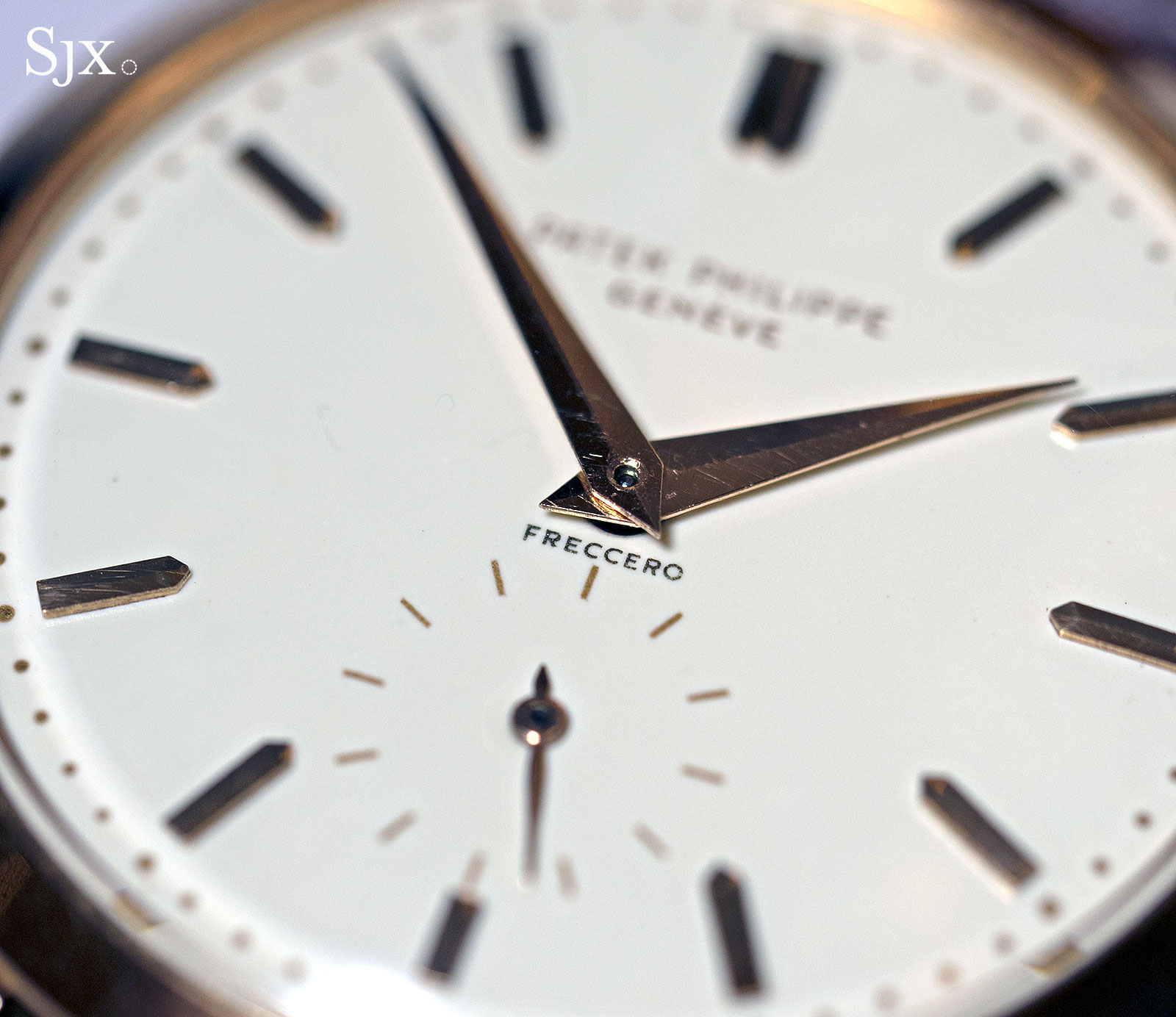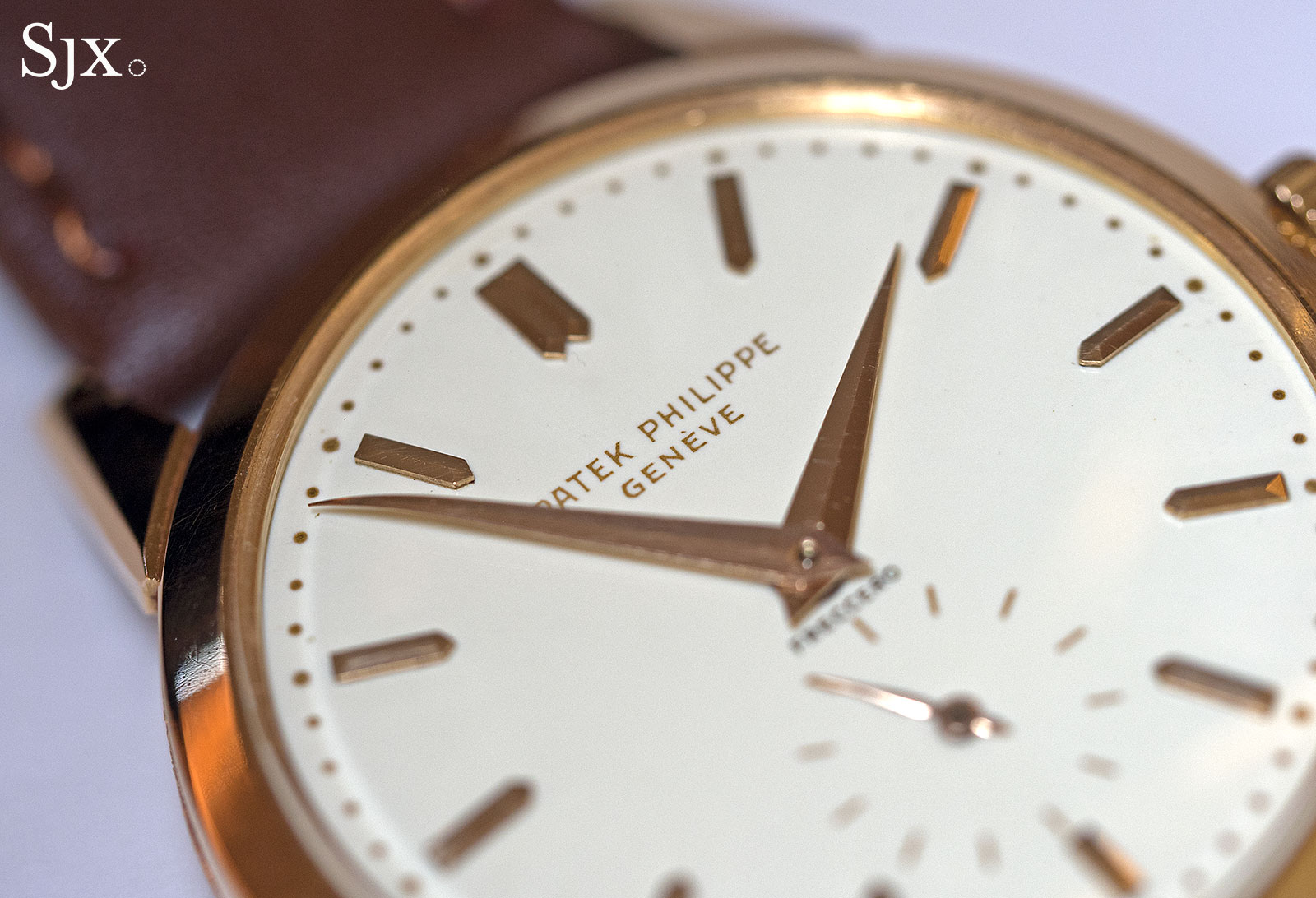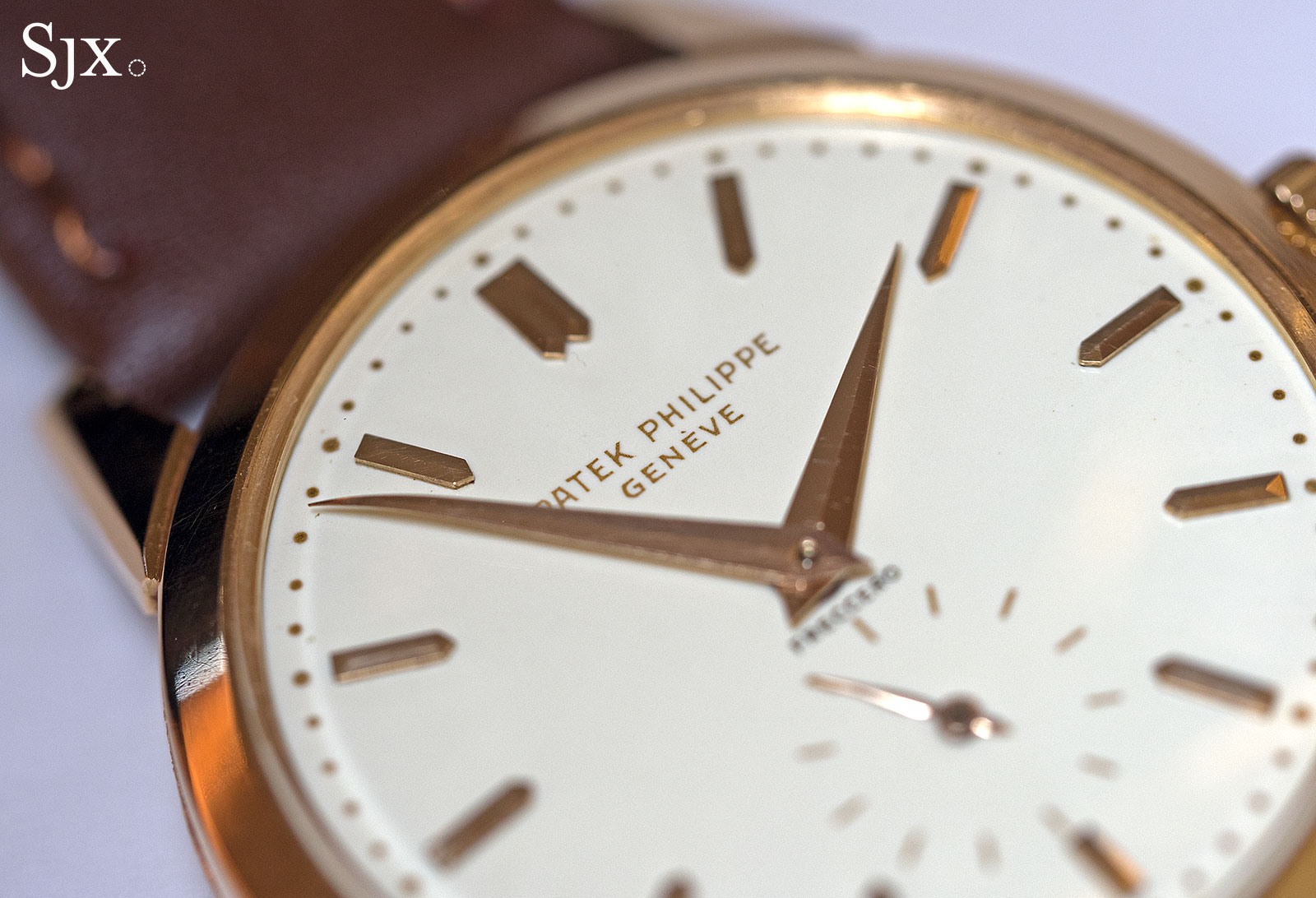 While this is the only pink ref. 2577 that's double signed, the watch shows more age than its peer at Christie's. The case still retains its original shape, including the broad bevels on the lugs and the brushed finished on its flanks, but the surface is covered in scuffs with the occasional, painful dent.
Like the example at Christie's this has a handful of faint but visible flaws on the dial, namely three hairlines on the lower half around the hour markers.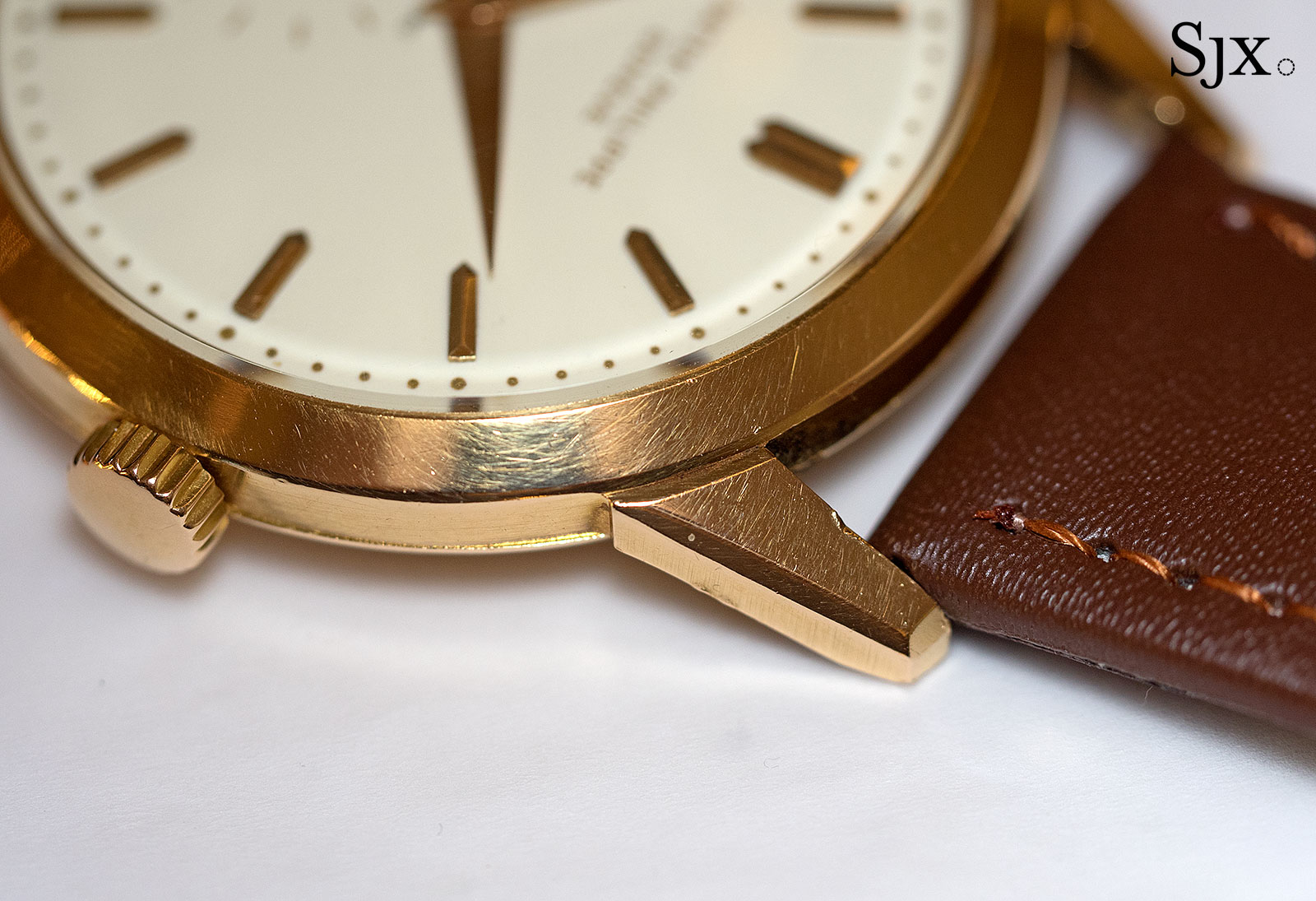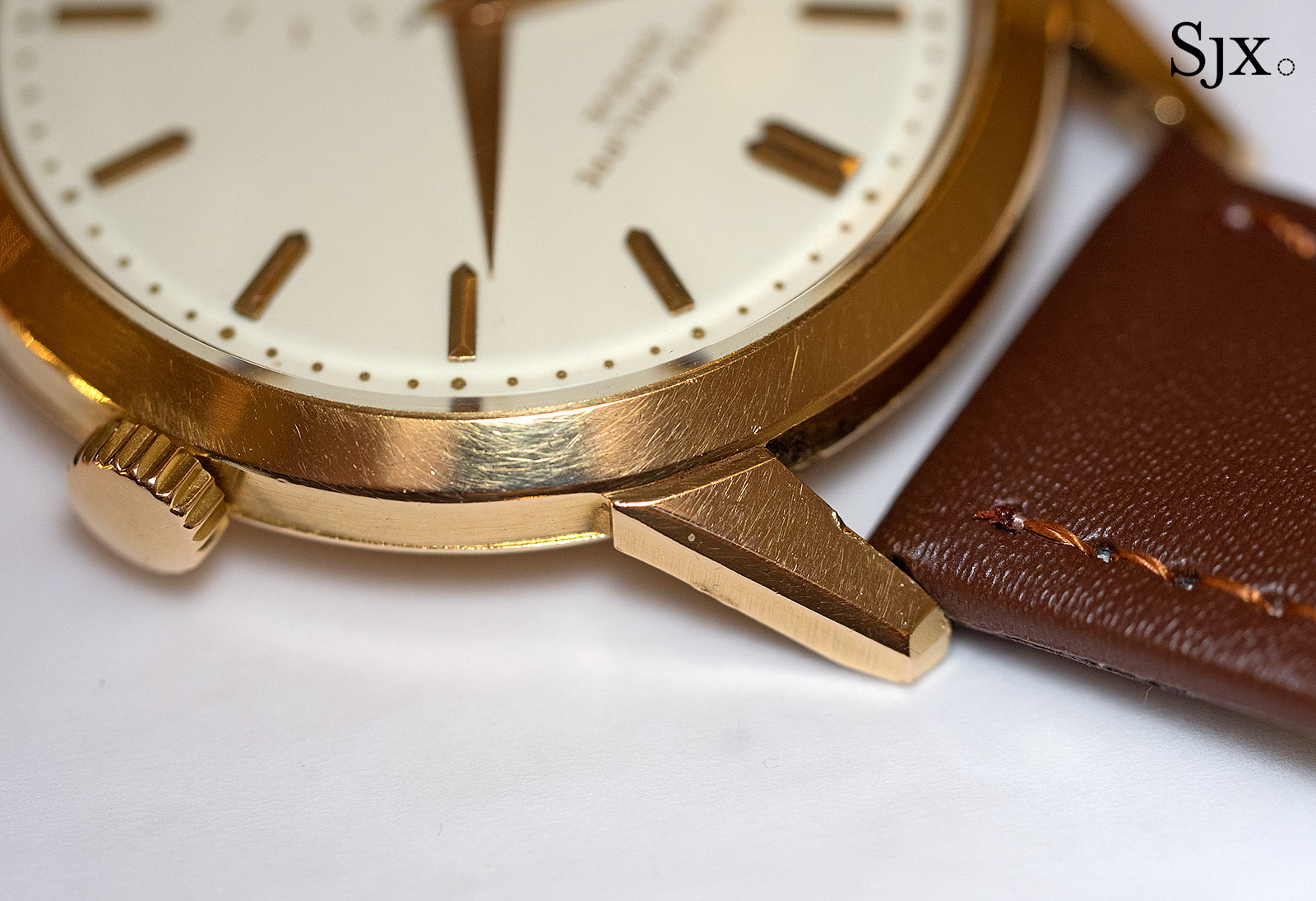 This exact ref. 2577 was last sold at Christie's in 2011 for SFr111,000, or US$124,808, all fees included.
---
Correction May 28, 2017: Imperfections on the dials of both ref. 2577 added.
Back to top.
---
You may also enjoy these.