Introducing the DeWitt Academia Skeleton, Featuring a Jumping, Reversing Seconds
The DeWitt Academia Skeleton features a seconds that sweeps forwards and then backwards, thanks to clever, complex gearing.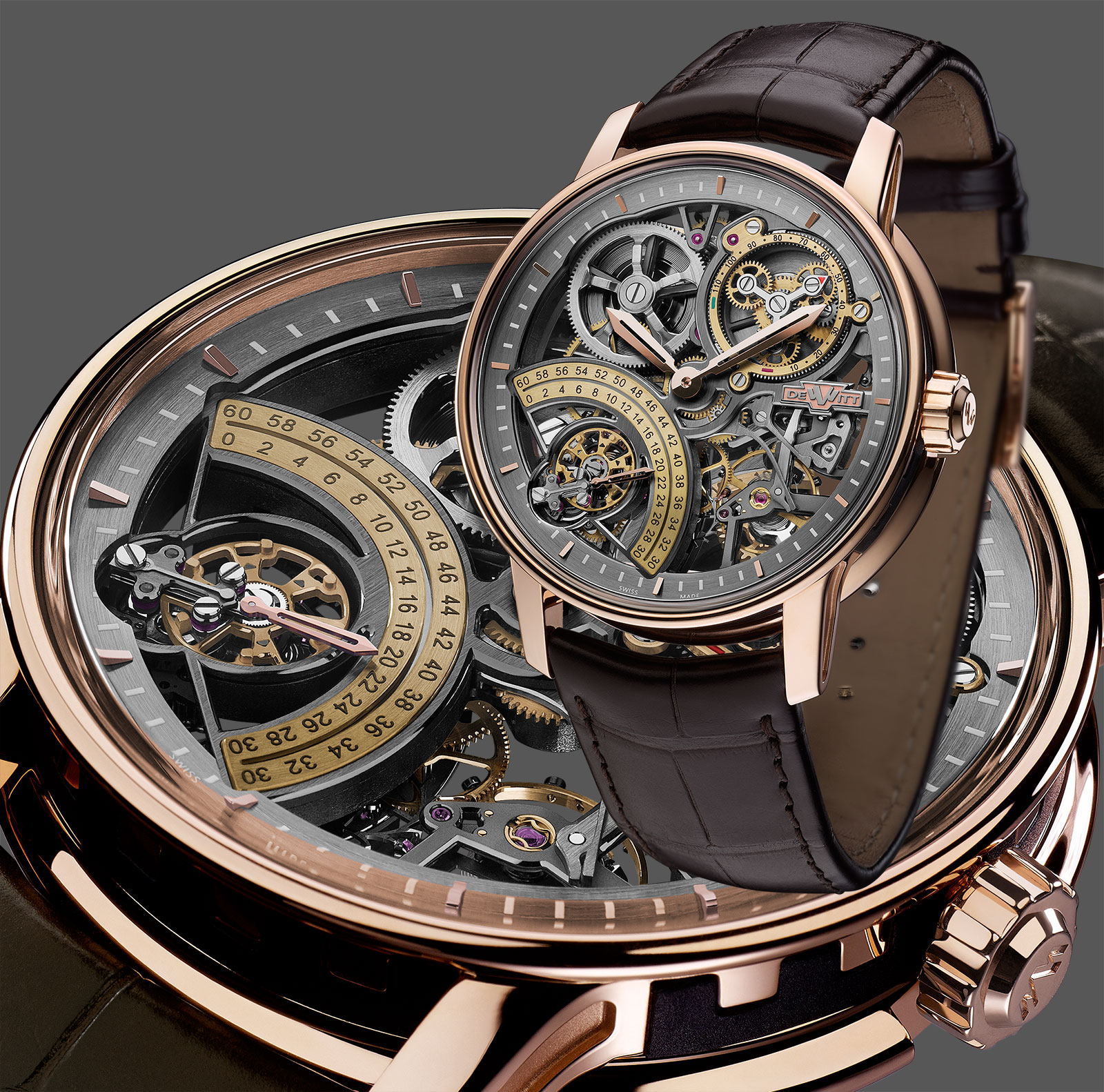 The latest from Geneva-based DeWitt is the Academia Skeleton, which boasts a truly novel seconds hand that travels in two different directions.
Powered by an in-house, hand-wound movement, the key feature of the Academia Skeleton is the seconds display at seven o'clock. The seconds hand points to the seconds on a large, fan-shaped scale running from zero to "60".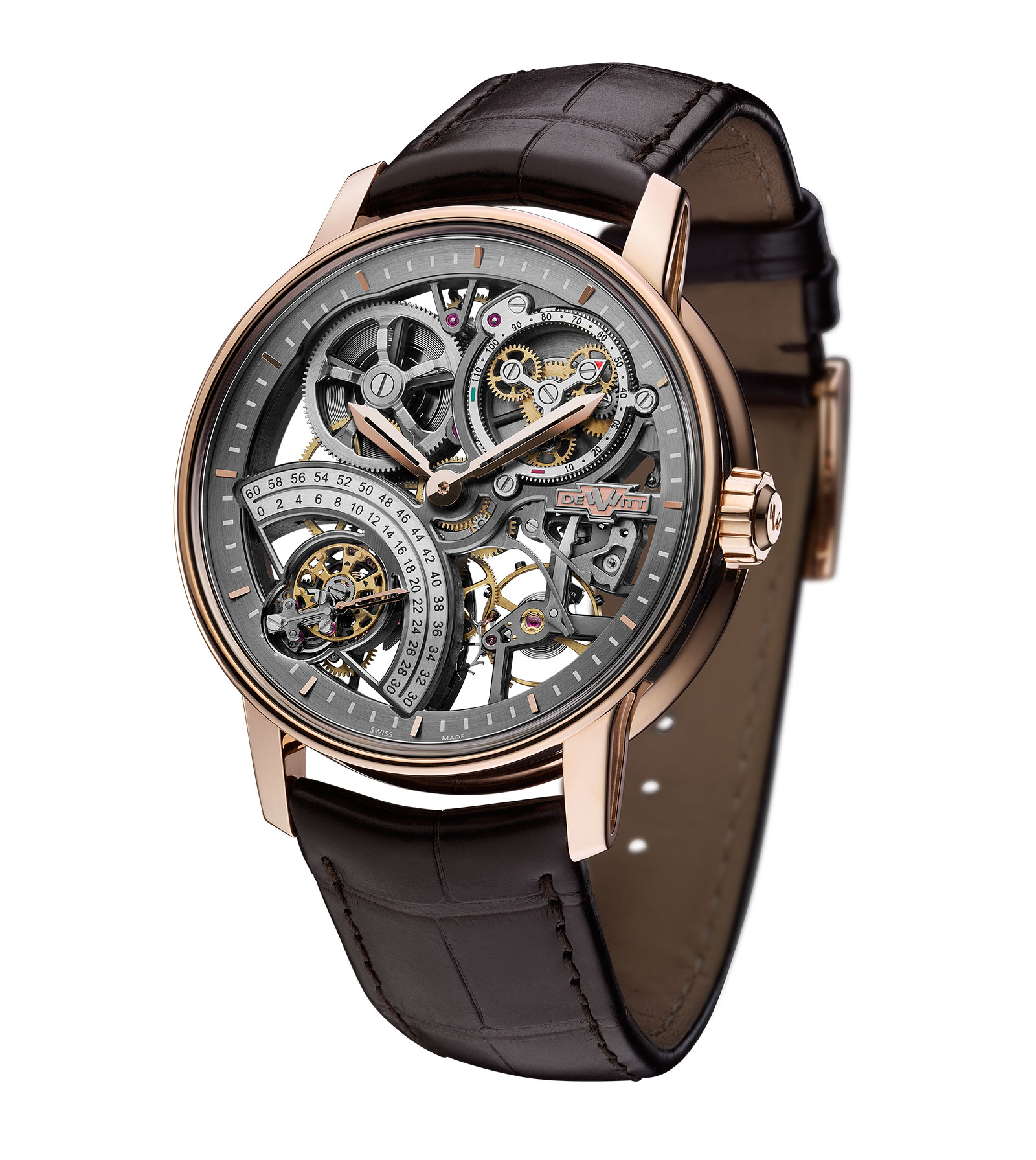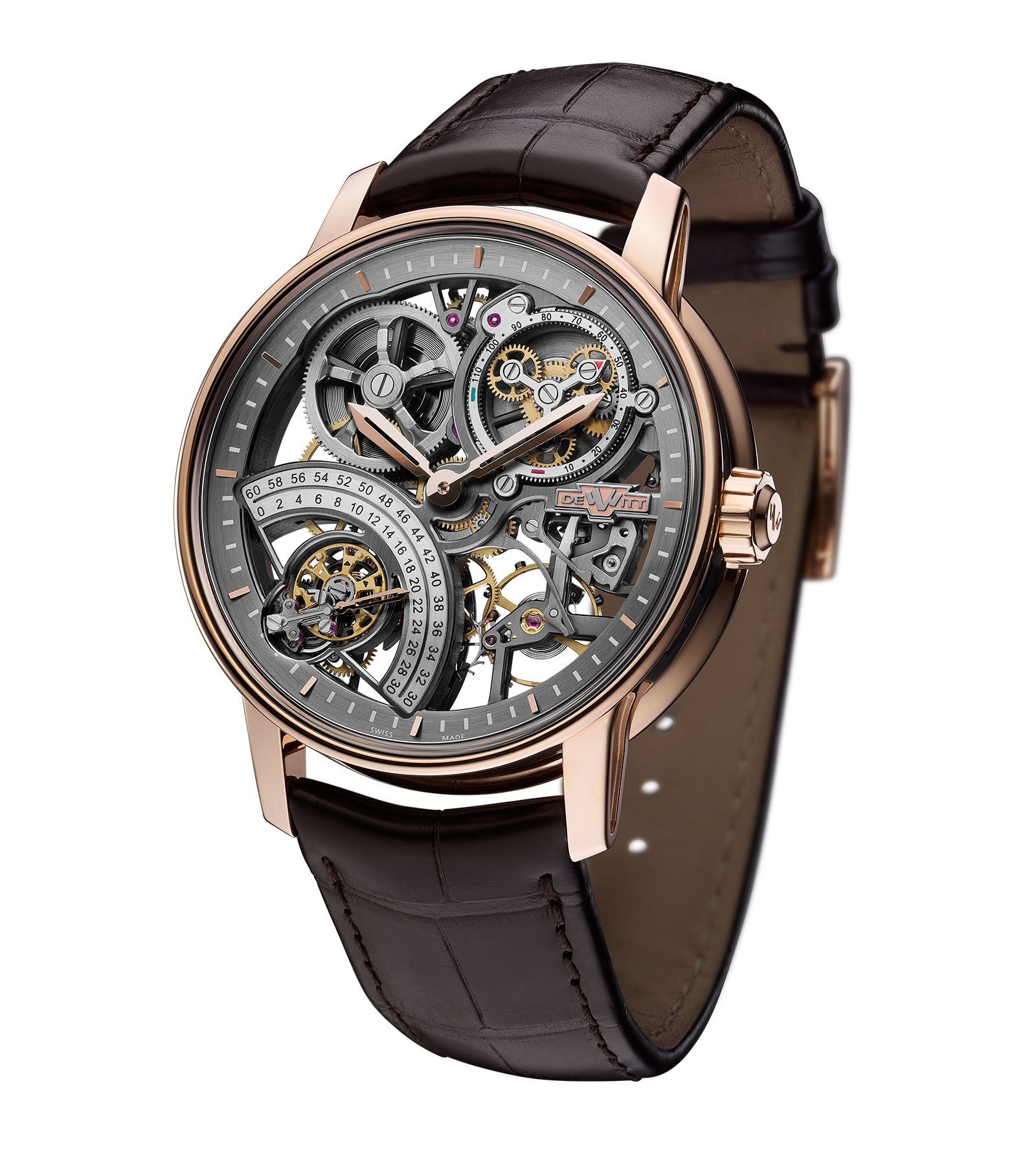 The seconds hand travels clockwise for the first 30 seconds of a minute, going from "0" to "30", after which it jumps upwards to the upper seconds scale. Then the seconds hand reverses direction, going anticlockwise for the next 30 seconds of a minute, a feature DeWitt says is inspired by automobile windshield wipers.
This reversing seconds is driven by two sets of gears, one for each direction. At the 30 second mark the seconds hand is instantaneously disconnected from one and engages with the other, allowing the hand to backpedal.
The power reserve display at one o'clock is also unusual, with an arrow mounted on a set of planetary gears sitting on top of the barrel.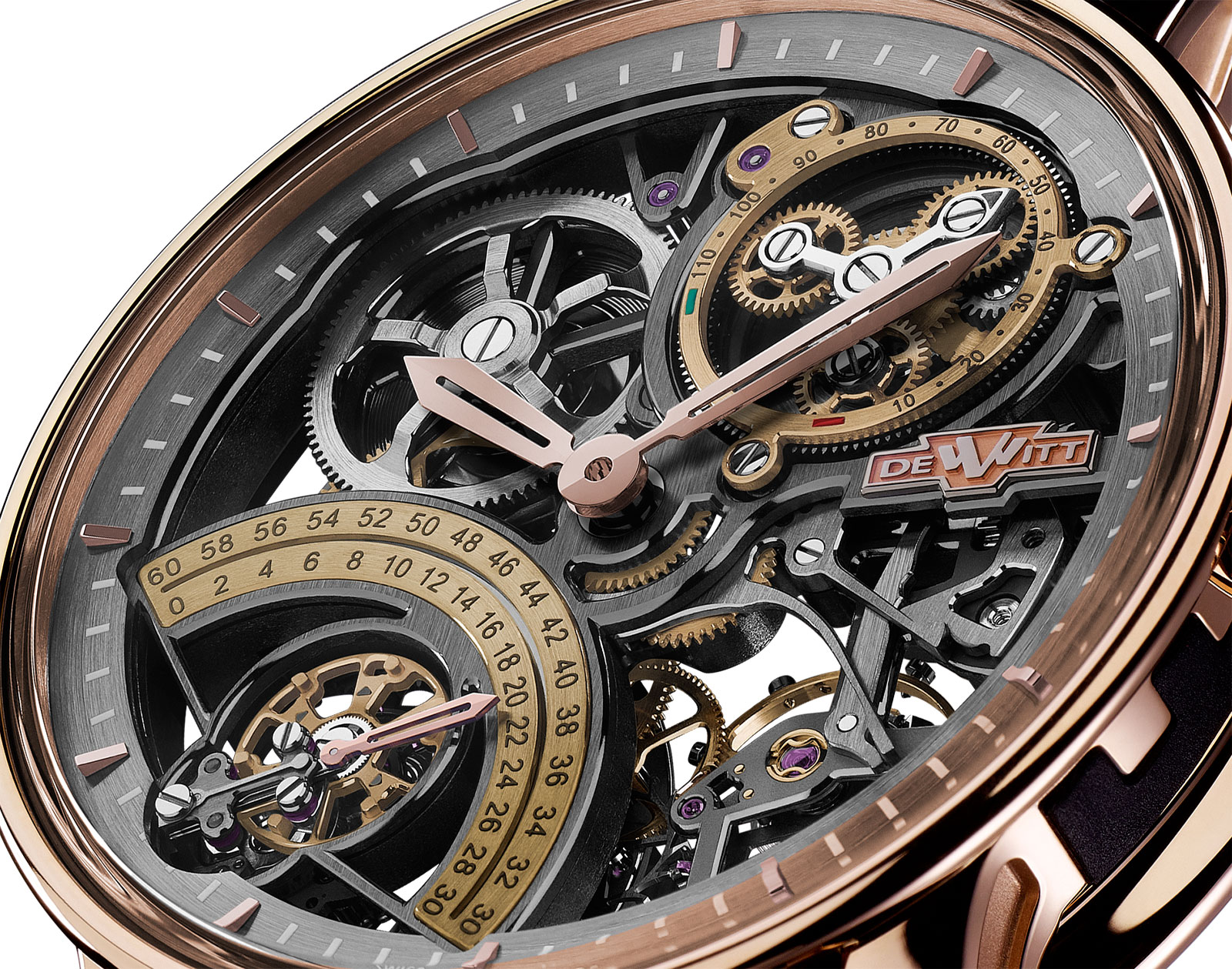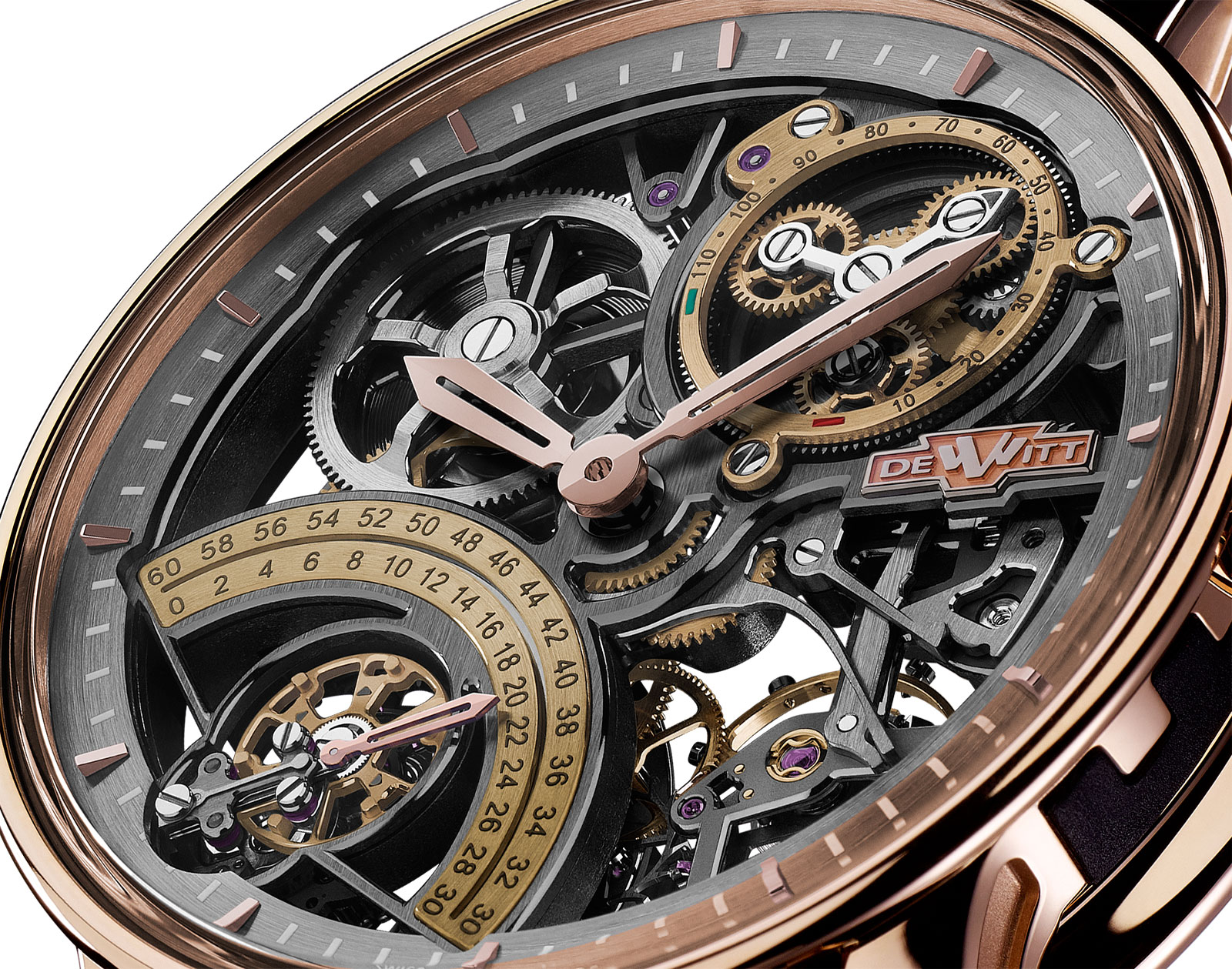 Twin barrels give the movement a 100-hour, or four day, power reserve. Most of the movement is skeletonised, with the bridges and base plate treated black for contrast with the case and hands that are in rose gold.
The 42.5mm case is a new take on the Academia watch case, the signature form of DeWitt, best known for being founded by a descendant of Napoleon's brother, Jérôme Bonaparte. Instead of the relief columns on the flanks of the case that characterised the original style, the new Academia case has rubber inserts on the case sides to simulate columns, giving it a more streamlined look.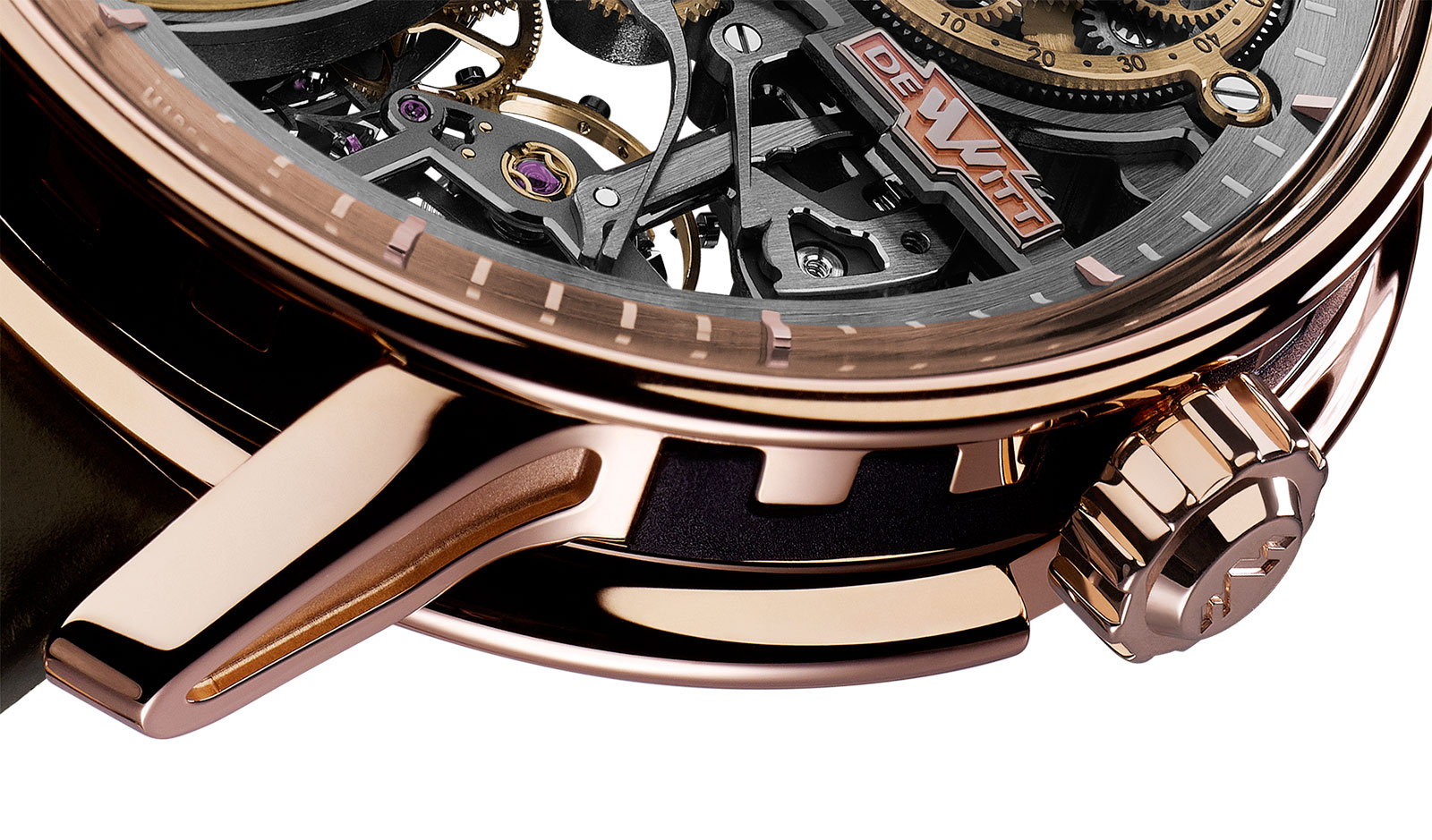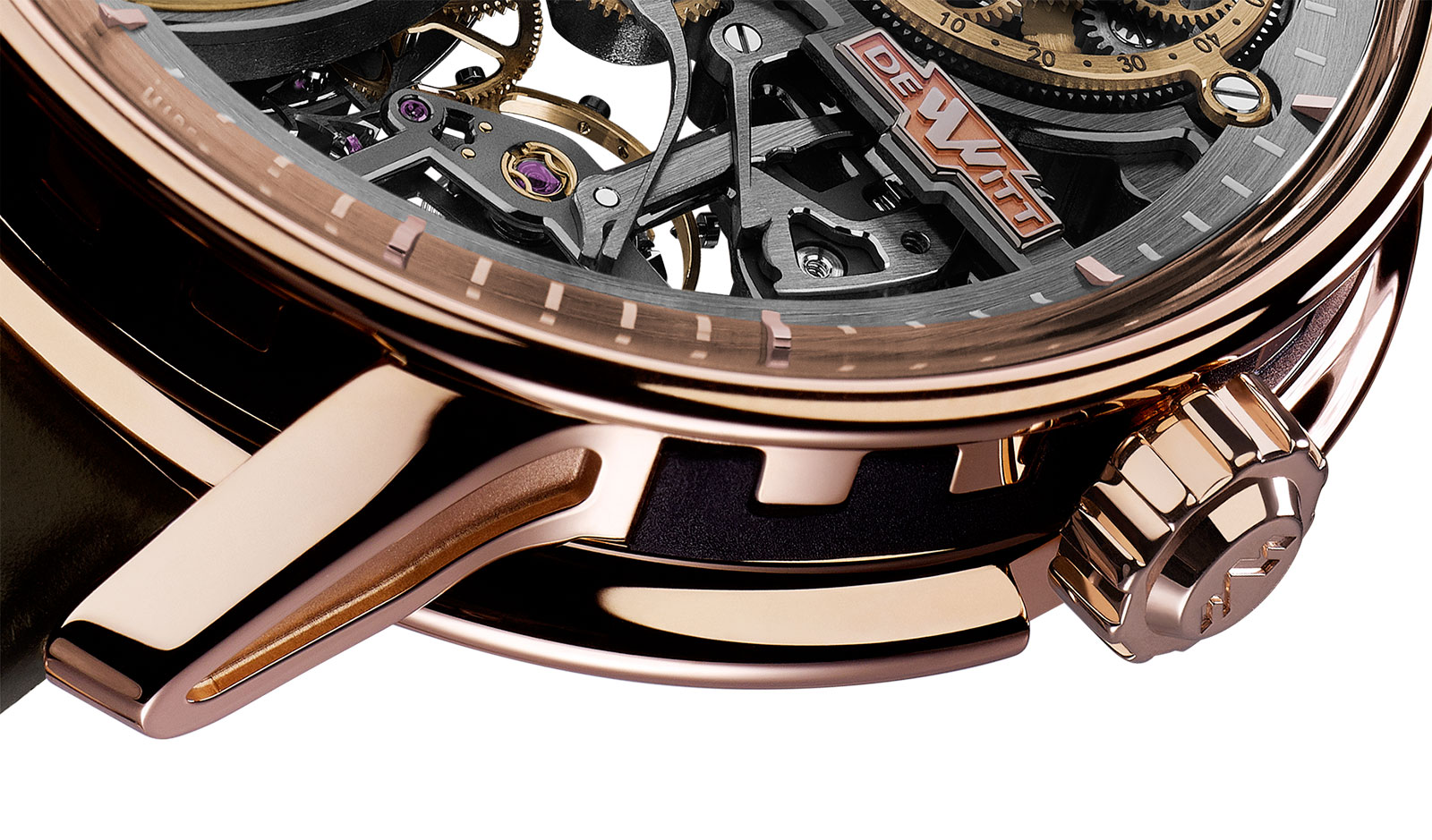 Pricing and availability 
Available starting October 2016, the Academia Skeleton is priced at SFr78,000, equivalent to US$79,600.
Back to top.
---
You may also enjoy these.