Bernard Madoff's Patek Philippe Ref. 130 Chronographs Up For Sale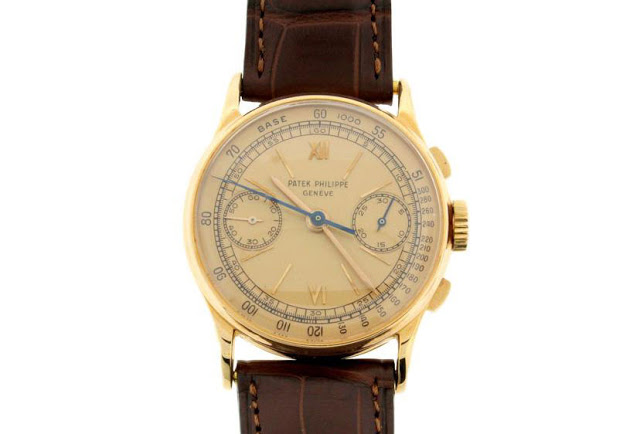 A pair of vintage Patek Philippe wristwatch chronographs once owned by Ponzi schemer Bernard Madoff will soon go under the hammer, along with jewellery.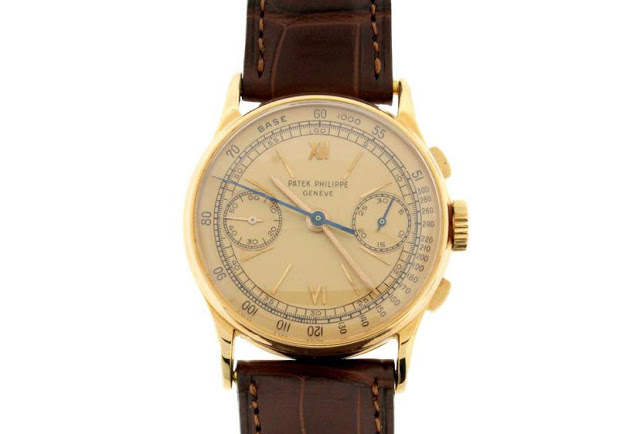 Photo Gaston & Sheehan Auctioneers
Seized by the U.S. Marshals Service from convicted fraudster Bernard Madoff, the two Patek Philippe ref. 130 watches will be sold at auction on February 16, along with jewellery that once belonged to Madoff's wife.
A modest 33 mm in diameter, the ref. 130 was the signature Patek Philippe chronograph in the 1930s and 1940s, an important chapter in the brand's chronograph history. Both of Madoff's watches have refinished dials, though the black dial ref. 130 is the worse of the two. As of writing, the black dial ref. 130 is at US$21,450, while the champagne dial specimen is US$25,900.
These are the remnants of Madoff's possessions, with much of it, including several dozen watches, having been sold in 2009, shortly after his Ponzi scheme collapsed. The items are being sold by Gaston & Sheehan Auctioneers in Texas. Proceeds will go to the restitution fund for Madoff's victims. Bidding can be done via the online catalogue.
Back to top.
---