Artisanal Crafts Take Centre Stage with the Vacheron Constantin Fabuleux Ornements
Vacheron Constantin combines skeletonised, ultra-thin movements with enamel, precious stone inlays and delicate hand-engraved in the Métiers d'Art Fabuleux Ornaments.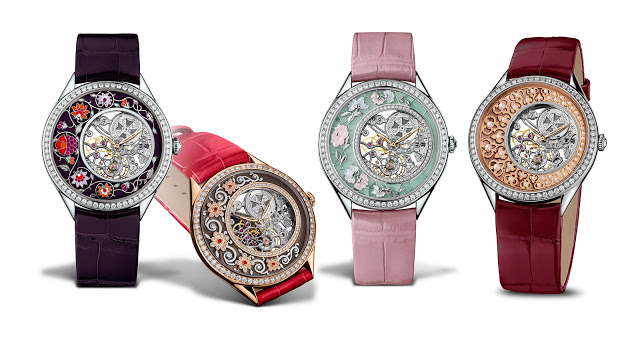 While the recent SIHH 2016 preview revealed the Métier d'Art Year of the Monkey intended for men, the Fabuleux Ornaments is something for the ladies. Comprised of four elaborately decorated ladies' watches, the Métiers d'Art Fabuleux Ornaments "New Horizons" combines various artisanal techniques favoured by Vacheron Constantin, including enamelling and open-working of movements. Each model in the Métiers d'Art Fabuleux Ornaments collection is inspired by specific decorative themes, namely Ottoman architecture, Chinese embroidery, Indian manuscripts and French lacework.
The wristwatch inspired by the Ottomans for example combines a hand-finished, floral gird made of gold and decorated with pearls, set on a mother of pearl base. Located off-centre at two o'clock is the skeletonised calibre 1003, the calibre that's the benchmark ultra-thin movement from Vacheron Constantin, standing just 1.64mm high.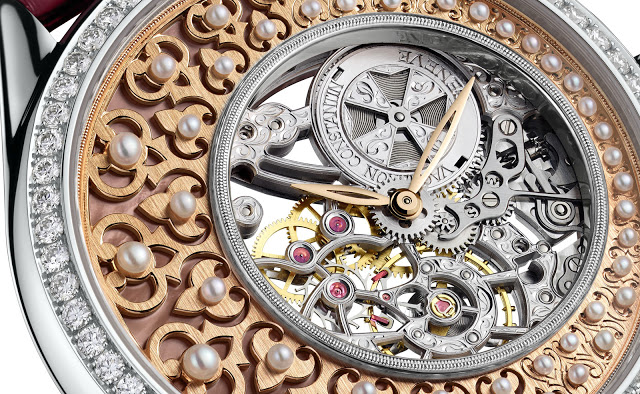 "Ottoman architecture"
Originally conceived by Jaeger-LeCoultre in 1955 but now made by Vacheron Constantin, the calibre 1003 is now in its 60th year, proving that there are limits to the slimness of a movement. Each of the other watches in the Fabuleux Ornaments collection are equipped with the same movement, but decorated differently.  The "Chinese embroidery" model, for example, has the dial base set with jade inlay, then topped with flowers made of mother of pearl and pink opal.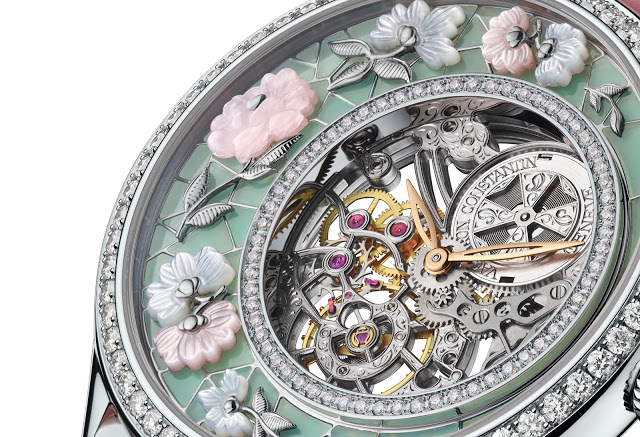 "Chinese embroidery"
The Fabuleux Ornements watches are 37mm in diameter, with the case made of either white or pink gold. Though the dial decoration varies, each is set with 64 diamonds on the bezel.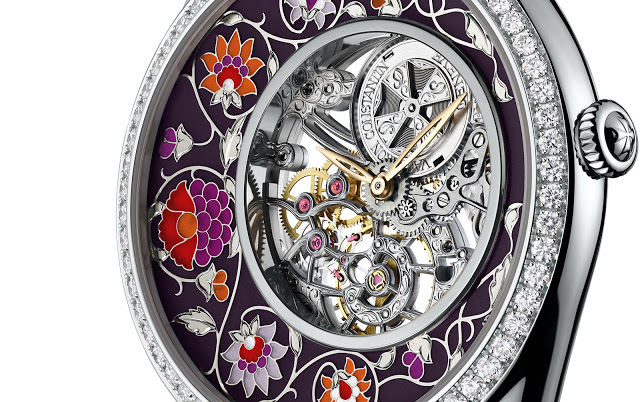 "Indian manuscript"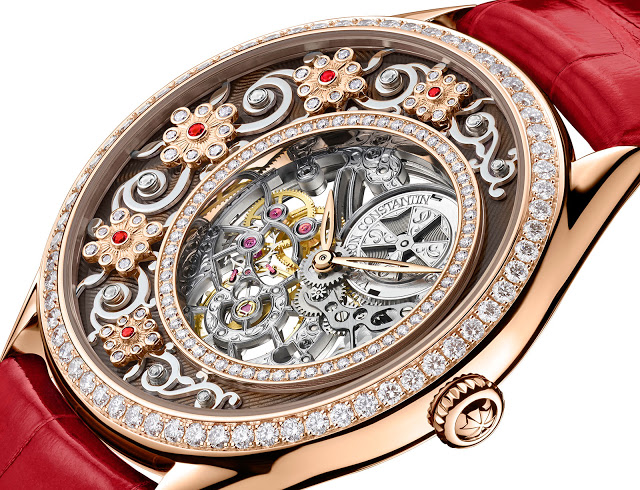 "French lace"
The Métiers d'Art Fabuleux Ornements is limited to just 20 pieces in each guise, available only at Vacheron Constantin boutiques. They are priced at S$208,000 in Singapore, equivalent to US$146,000.
Back to top.
---
You may also enjoy these.