How Good is Jaeger-LeCoultre's First Ever Ladies' Minute Repeater?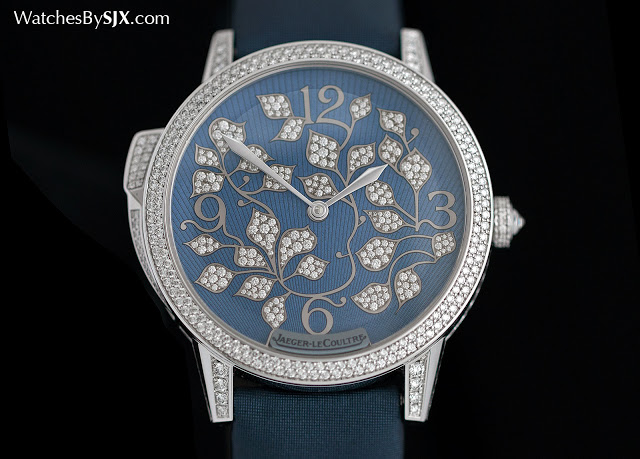 Complicated ladies' watches designed from the ground up are uncommon, but the Jaeger-LeCoultre Rendez-Vous Ivy Minute Repeater is exactly that.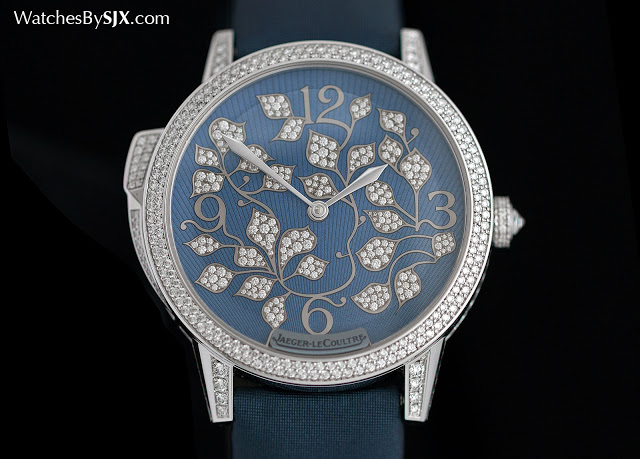 Complicated watchmaking is still a world dominated by men, which is what makes the Jaeger-LeCoultre Rendez-Vous Ivy Minute Repeater rare. It's a minute repeater freshly conceived for the female client, instead of being a smaller version of a men's watch. Moreover, rather than using a movement from a men's minute repeater wristwatch, the Rendez-Vous Ivy Minute Repeater is equipped with a new movement designed to fit into a smaller case (albeit a very thick one). Floral with a hint of Art Nouveau, the blue dial is made of a disc of solid gold and engraved with a floral motif in relief, with the leaves set with round diamonds. The recessed area is engraved with a fine radial guilloche, and covered in pale blue vitreous enamel, essentially glass melted and fused in an oven.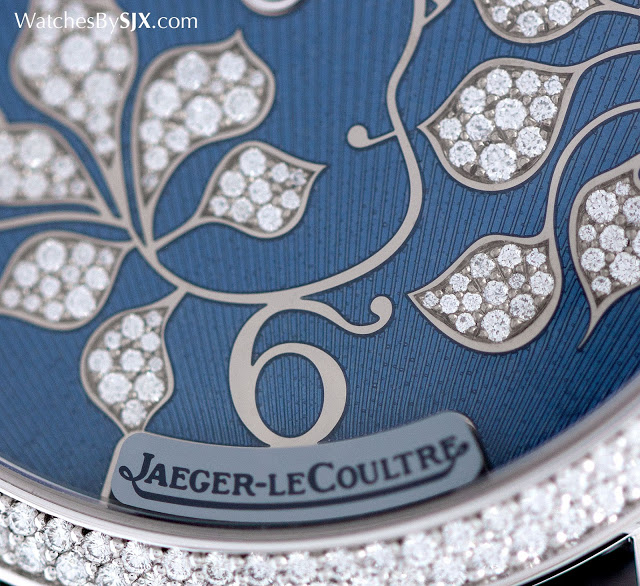 The tiny bubbles visible in the enamel prove it's fired enamel and not merely lacquer, though the proliferation of bubbles is explained by the fact that it's a prototype
Diamonds are also found on the case, lugs, crown and even the button for the minute repeater. The case is white gold and a modest 39mm in diameter, but a substantial 12.2mm thick. In fact it's nearly as thick as a Lange Datograph, a substantially sized men's chronograph that's 13.1mm high. The height is apparent from the profile of the watch, which reveals a wide case base and unusually thick bezel on top of it.

The reason for the case height is the movement, developed to suit the smaller diameter of a ladies' watch. The calibre 942 inside is a modular construction, meaning the minute repeating mechanism is a plate added on top of an ordinary base movement, hence the height.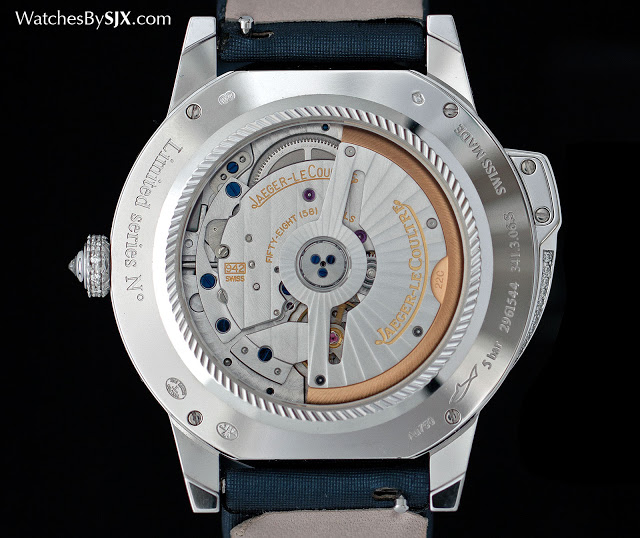 The button is shaped like a slide
The downside of such a construction is not just thickness – the intricacies of the minute repeater mechanism are hidden. In a typical minute repeater with an integrated mechanism everything is revealed on the reverse, like on the Vacheron Constantin calibre 1731.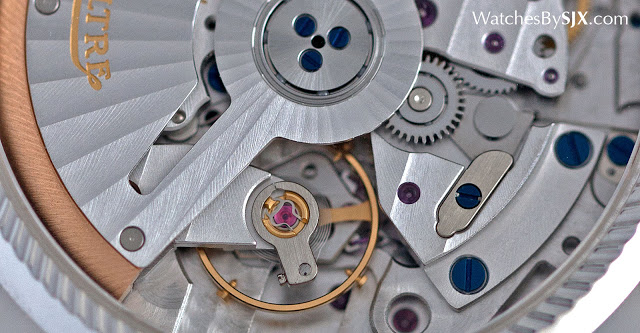 Visible from the display back, the view of the 942 is essentially the same as what you see in Jaeger-LeCoultre's entry level men's watch, the Master Control Date since the base movement is the same. It's a robust movement that's the latest in family of movements that have evolved since the 1980s.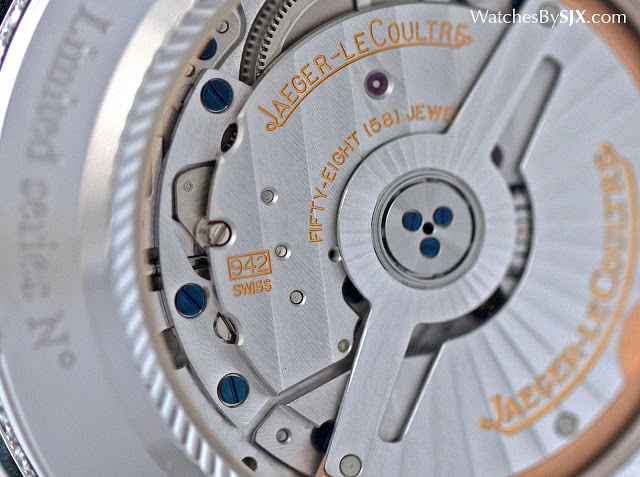 Jaeger-LeCoultre's first minute repeater for female clients could have been better. By comparison, its closest competitor, the Van Cleef & Arpels Poetic Wish, is far more elaborate in concept and execution. Admittedly the Poetic Wish costs double the Ivy but justifiably so. The Rendez-Vous Ivy Minute Repeater is a limited edition of 88 pieces, priced at €202,000 before taxes.
Back to top.
---