Five Things to Know the Girard-Perregaux Turnaround, Straight from its CEO
Less than a year into the job, Girard-Perregaux chief executive Antonio Calce has embarked on an all-encompassing new strategy to revitalise the haute horlogerie watchmaker. He explains his vision here.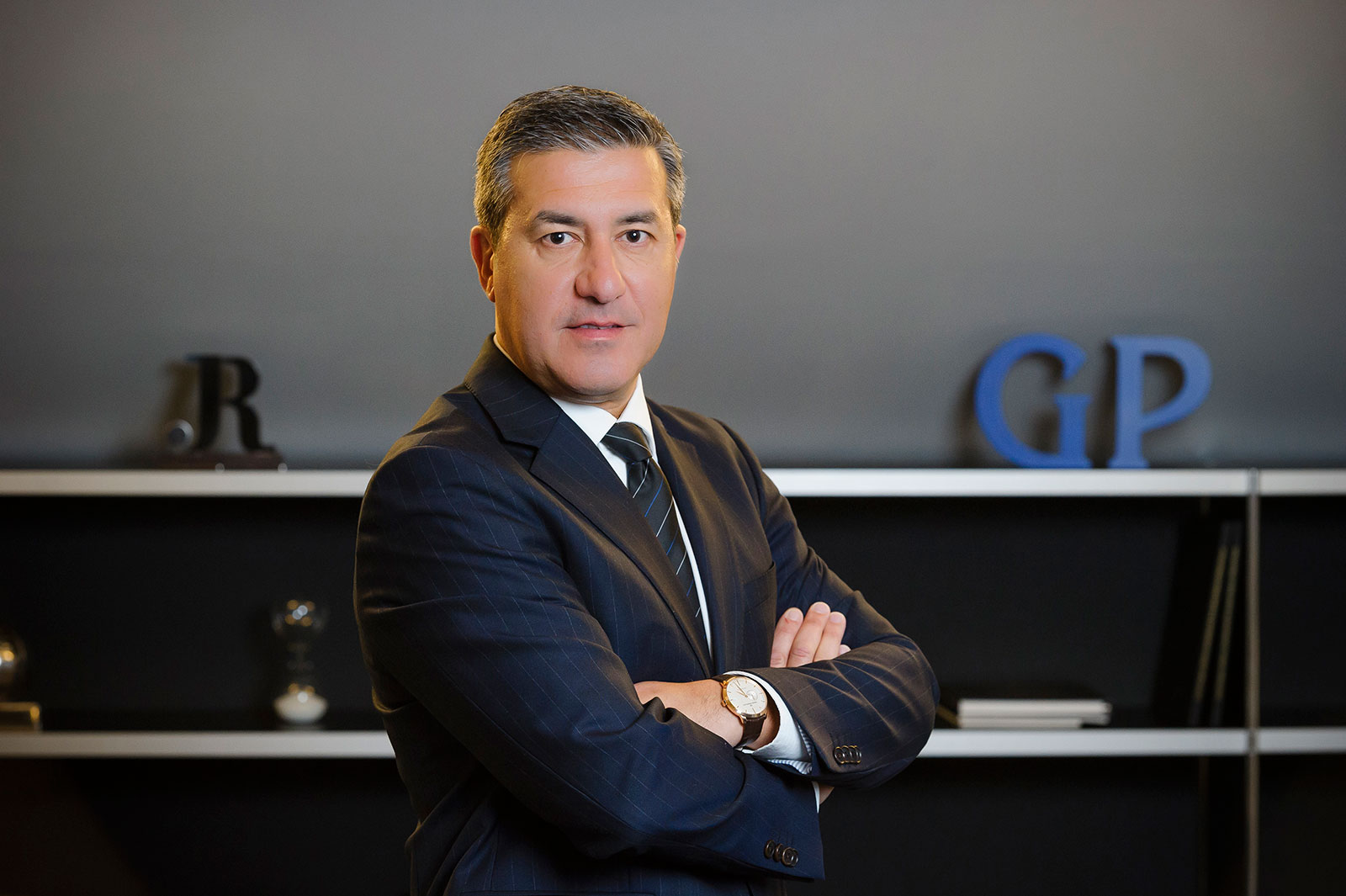 At the helm of Girard-Perregaux since the start of 2015, Antonio Calce has already begun his revamp of the company and its products to restore the brand to its rightful place as a preeminent high horology watchmaker.
Established over 200 years ago, Girard-Perregaux is the flagship high horology brand of luxury conglomerate Kering, which also owns Ulysse Nardin, but it's a brand that has been drifting for several years.
Formerly the chief executive of Corum, Calce's turnaround plan is product-centric: "The products are the stars of GP. The focus will be on the products' coherence and structure of the collection."
The strategy includes using the gold bridge of the brand's signature Tourbillon with Three Gold Bridges as an element in a wide range of timepieces. At the same time Calce is also making Girard-Perregaux more affordable, with a new line of entry-level watches in steel.
Here he tells us about the five key elements of his strategy.
Using the arrow-shaped bridge from the iconic Three Gold Bridges tourbillon across a diversity of products
"When you have this identity you cannot have only a tourbillon. We'll improve the bridges. We'll play with one, two, three bridges, with different functions, but with the same identity.
The three bridges will be dedicated to only the tourbillon, while the basic complication will only be with one bridge. You have a real family [of watches], each in right price segment."
Emphasising the value proposition
"Value for money is crucial, and it's really part of our strategy in the future. And price segment is also very important. Both are really a priority. We must be present with the right collection in the right price segment. Because today the people know about product, about the watch, and you have to respect that.
The entry level will be the 1966 [in steel] at SFr7600. And it's not only one reference; it's a real family with different movements, with moon phase, annual calendar, with diamonds for the ladies. But one quality [across the brand] – it's not because we touch another price segment that we change the quality of the product. The quality of GP is the same for each product; that's very important."
On broadening the brand's offerings to appeal to a wider clientele
"Thanks to our history and heritage, we are not a normal product brand. We have legitimacy in different segments. We have many competitors, it depends on what segment you talk about. With our haute horlogerie collection [that includes the Tri-Axial Tourbillon], we are in competition with Greubel Forsey for example. At the end of the day, we are Girard-Perregaux, we have our own identity and we have to capitalise on it."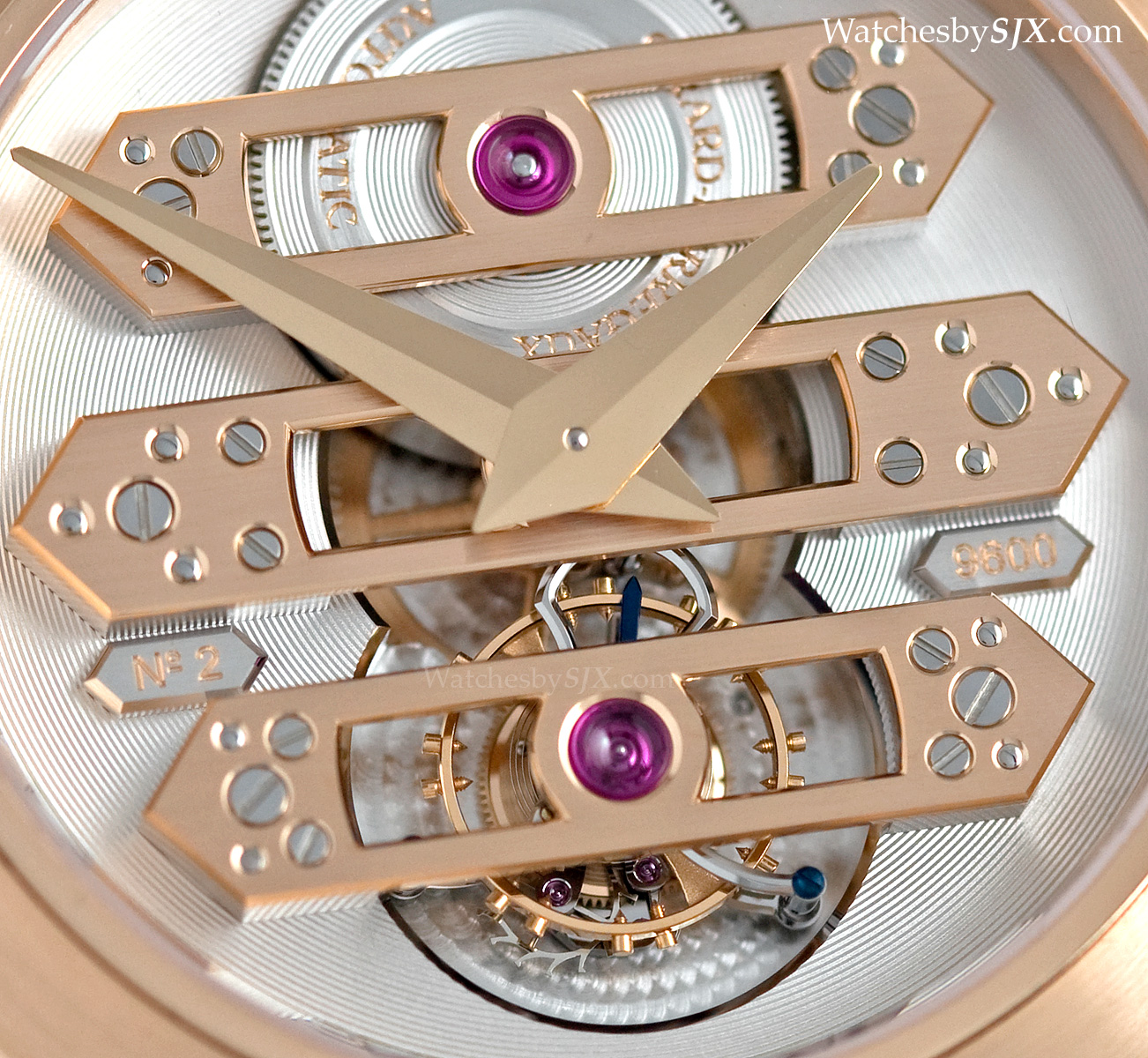 Tourbillon with Three Golden Bridges
On supplying Girard-Perregaux movements to other brands
"As a real Swiss manufacture, Girard-Perregaux is well know for its expertise in movements. According to that we did beautiful collaborations with our peers in the past, notably through the private-label [watches and movements].
As of today, Girard-Perregaux' s long-term vision is to create value around the brand, show its legitimacy and uniqueness by focusing all efforts on our own [timepieces]."
Streamlining the distribution network
"We have to be more exclusive. We don't want a lot of doors, and I started to reduce [the number of retailers] since February 2015. It's important to be exclusive because we don't produce 100,000 pieces a year. This is why we are a real manufacture. It's a unique part of the brand. And that's why we don't need a lot of doors."
---
Corrections September 14, 2015: Edited to amend facts concerning movement supplies.
Back to top.
---
You may also enjoy these.