Introducing the Atop World Time, a Clever and Practical Travel Watch for $120 (with Original Photos & Price)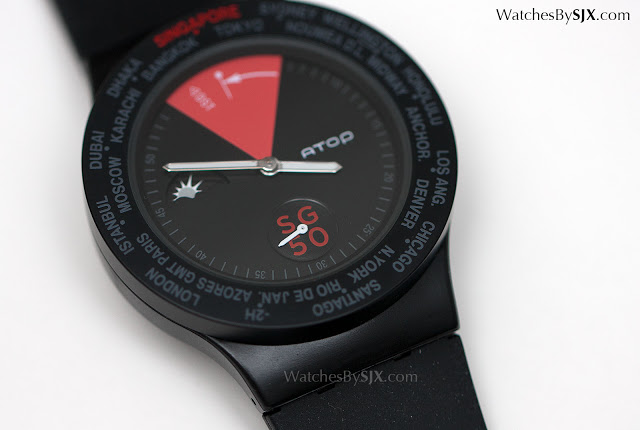 Simultaneously clever and practical, the Atop World Time is an affordable travel watch set via an aluminium bezel that can also account for Summer Time, and is now available in a 100 piece limited edition for Singapore's 50th National Day.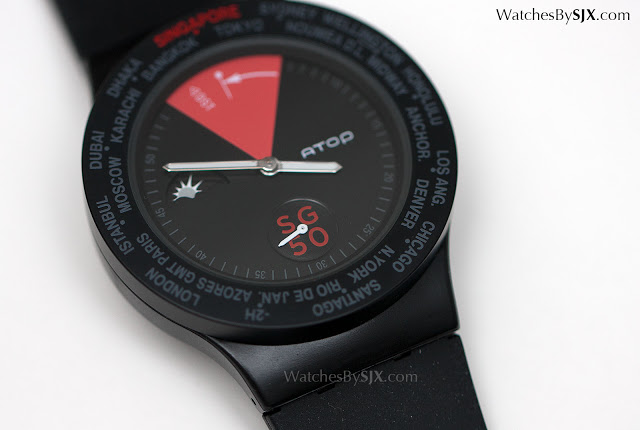 Few inexpensive watches are clever, but the Atop Time Zone is both ingenious and practical. Established by a Taiwanese engineer and his wife, Atop has only one product – a convenient world time – in both wristwatch and travel clock form. The world time works on a simple principle: the hands are synchronised with a world time bezel showing cities representing the 24 time zones in the world. So turning the bezel anticlockwise moves the hour hand forwards in one hour increments. The city at 12 o'clock shows local time, while Daylight Savings Time requires the local time city to be set to 11 o'clock as indicated on the dial. A disc with a sun and moon at nine o'clock acts as the day and night indicator. The movement is quartz, but the world time mechanism is mechanical. All its functions are summed up in the company name, which is short for (take a breath first) – "Automatic setting in one easy step, Twenty-four pre-set destinations' time, Operates worldwide with total reliability, and Patented precision movement".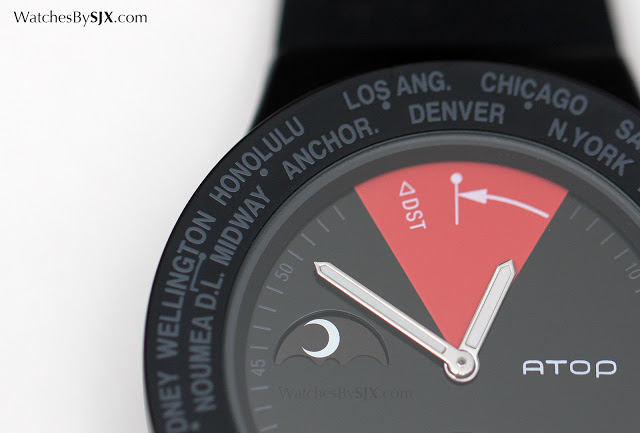 Because the watch has no crown, setting the time requires removing the screw back, quickly done with the key supplied with the watch. That allows access to a small crown on the movement for setting, as well as replacing the battery.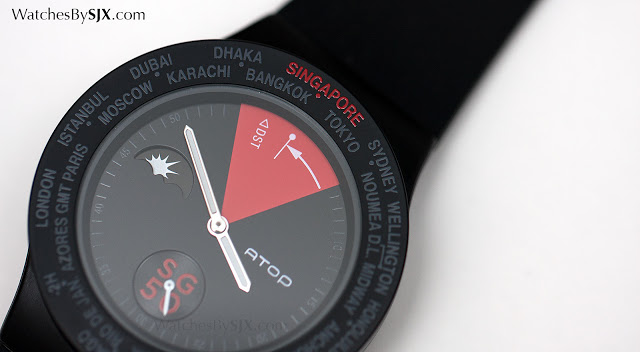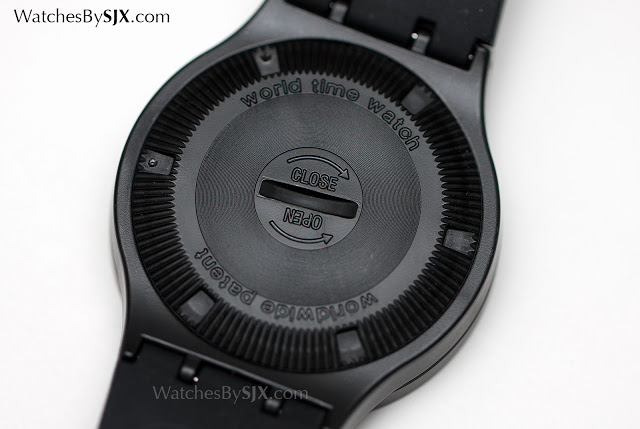 Available in a wide combination of colours, the basic Atop Time Zone has a hard plastic case, aluminium bezel and silicone strap. It feels inexpensive, but it starts at only S$167 (or about US$120). Versions with steel cases are also available, priced at about double the plastic models.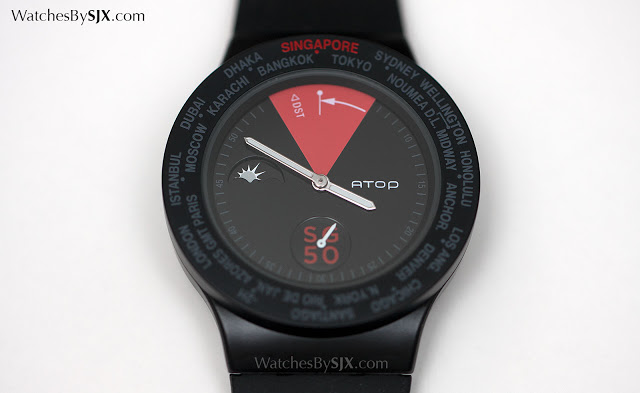 A limited edition of 100 pieces has been made for Singapore's 50th anniversary (SG50) since independence, priced at S$193. The Atop Singapore Edition has the SG50 logo on the seconds sub-dial at six o'clock, as well as "Singapore" in red on the cities bezel. It's also numbered on the rim of the bezel. The Singapore Edition is available at Red Army Watches.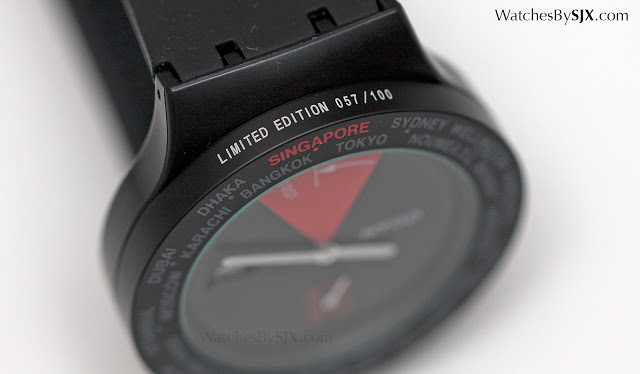 Back to top.
---