Hands-On with the Parmigiani Bugatti Type 370 Revelation – the Final Edition of the Original Sculptural Movement (with Original Photos & Price)
Introduced in 2005, the Parmigiani Bugatti Type 370 featured a surprising and original cylindrical movement. Having reached the end of its production, Parmigiani is ending the run with three unique pieces, including the Bugatti Type 370 Révélation.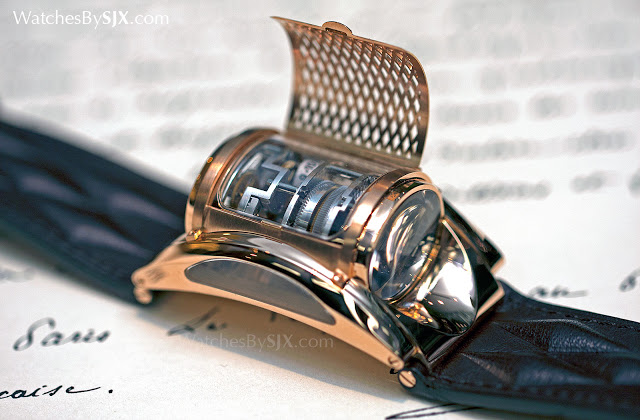 The Parmigiani Bugatti Type 370 was unveiled in 2005, the year Urwerk created the Opus V for Harry Winston and well before MB&F presented its first wristwatch. With a transverse movement featuring its gears mounted vertically, the Bugatti Type 370 was one of the original sculptural movements.  To mark the 10th anniversary of Parmigiani's partnership with Bugatti as well as celebrate the end of its production run, three unique pieces of the Bugatti Type 370 wristwatch have been created, one of which is the Bugatti Type 370 Révélation, with a case and dial inspired by the grille of the Bugatti Veyron.
The case is in the familiar form of the Bugatti Type 370, long and tubular with the dial at one end. Despite its radical form, the Bugatti wristwatch measures only 48mm long and 32.4mm wide, modest by contemporary standards. The case is made of rose gold, with a finely wrought honeycomb grille on the top. Hinged along one edge, the grille can be lifted to reveal the calibre PF370 inside.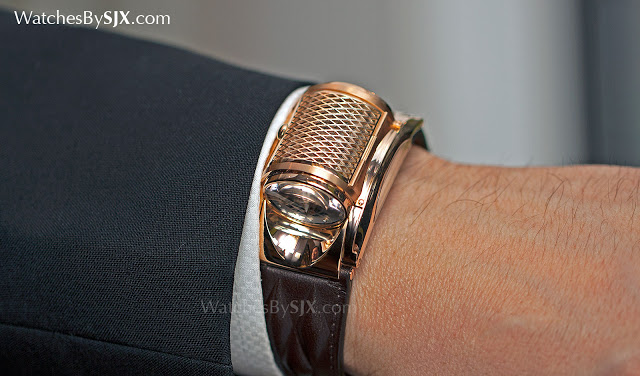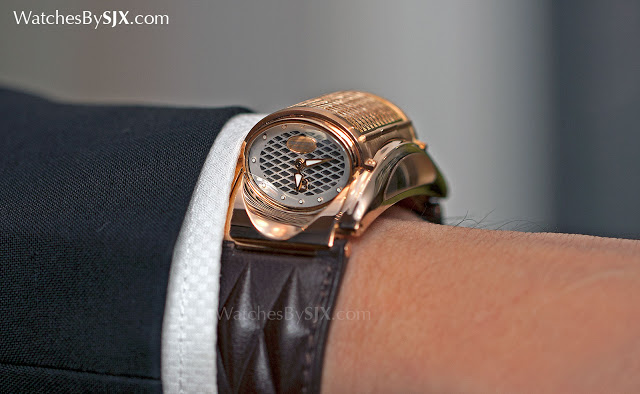 Comprised of some 314 components (nearly as many as the Patek Philippe calibre R TO 27 PS  minute repeater tourbillon movement), the PF370 is inspired by the gearbox of an automobile. In fact it was the first ever transverse movement, coming to market some eight years before the Hublot LaFerrari.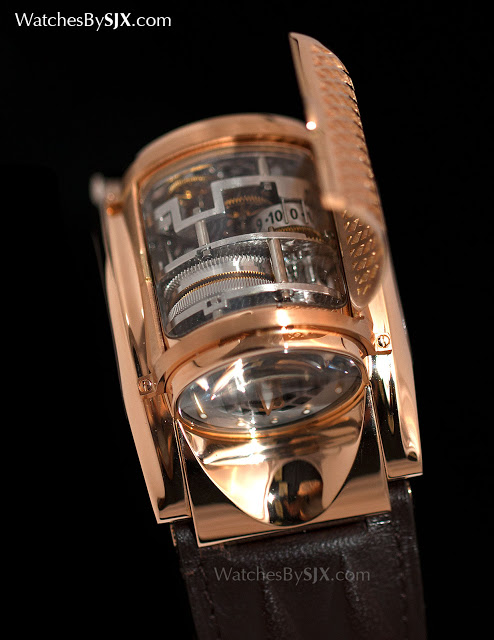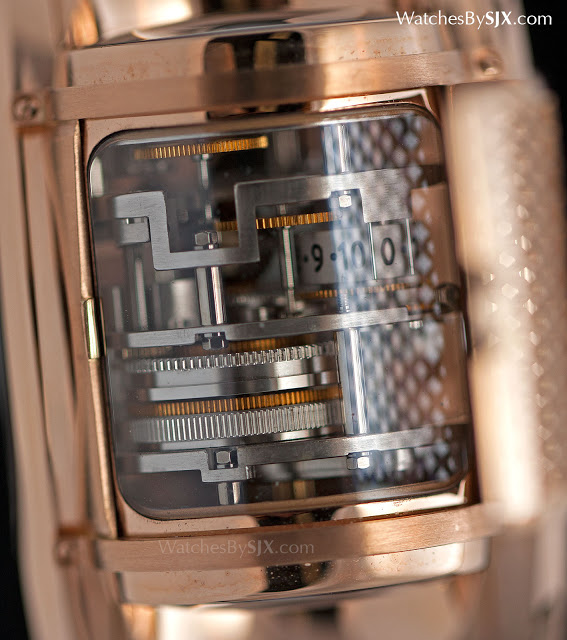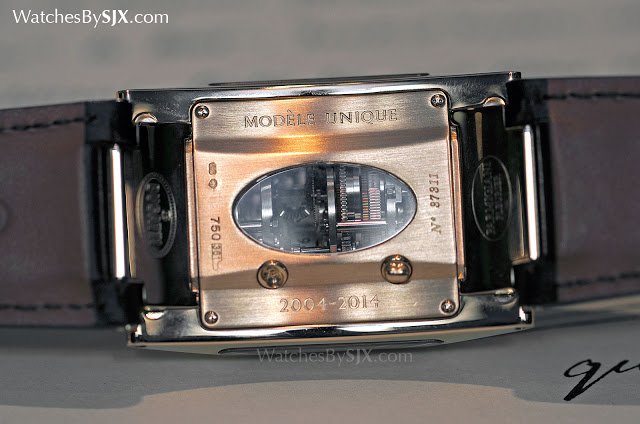 Manually wound with twin barrels and a 10 day power reserve, it's wound with a dynamometric key shaped like a pen via a socket on the back. A drum visible through the sapphire window on the top indicates the power reserve.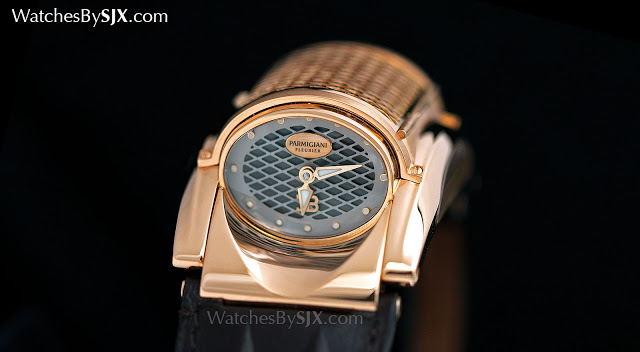 The dial is on the end of the watch (the other end reveals the regulator), making this a driver's watch. Like the hinged cover on the case, the dial has a honeycomb grille, a motif taken from the Bugatti Veyron.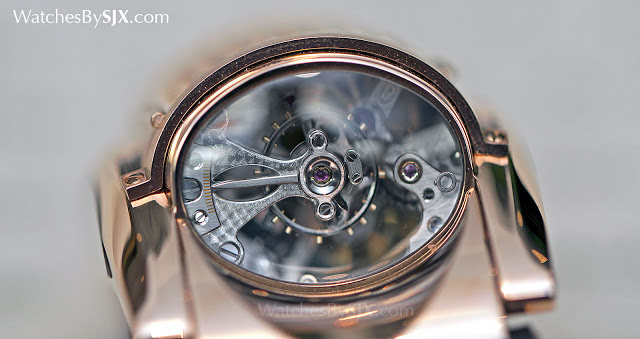 Some 200 Bugatti Type 370 watches were made during its decade in production, and the 10th anniversary trio represent the last three to roll off the production line. The Bugatti Type 370 Révélation is one of the three, and it's priced at SFr345,000.
Back to top.
---
You may also enjoy these.