Linde Werdelin Introduces the Oktopus Frogman, Developed Together with Denmark's Naval Special Forces
Developed for members of the frogmen corps of the Royal Danish Navy, the Oktopus Frogman is a pared down, no-nonsense version of Linde Werdelin's diver's watch.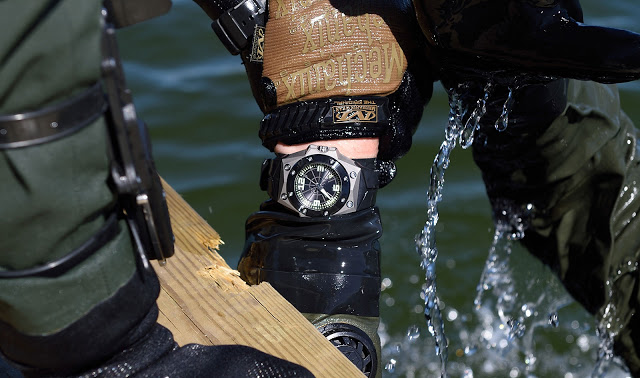 Danish sports watch maker Linde Werdelin has developed a titanium dive watch for the members of Frømandskorpset, the Danish Frogman Corps. An elite force of combat divers, the Frogman Corps helped develop and test the Oktopus Frogman, available exclusively to current and former members of the corps. Linde Werdelin collaborated with Conventus Ranae, an association of current and alumni members of the Frogman Corps, resulting in a stripped down, yet enhanced version of its Oktopus dive watch.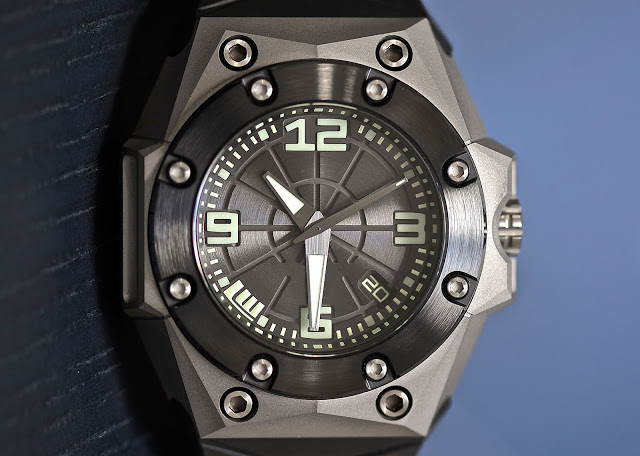 All the complications available on the civilian version of the Oktopus (like the moon phase or big date) were removed, leaving the dial clean with only a date function. And while regular versions of the Oktopus have open-worked dials, the military version is designed for functionality, with large numerals at the quarters and prominent minute markings. It appears to lack any markings at all, but the Linde Werdelin logo is cleverly camouflaged in between seven and eight o'clock.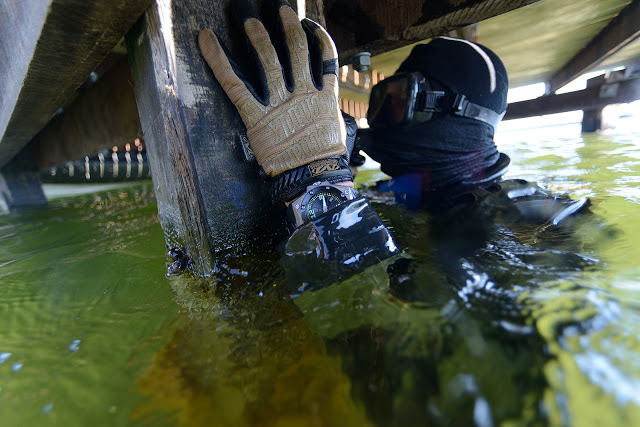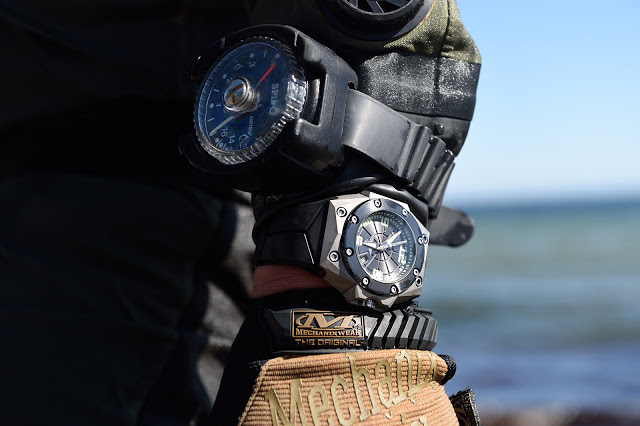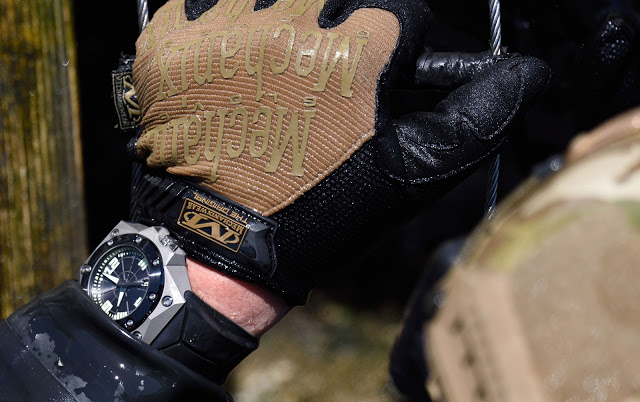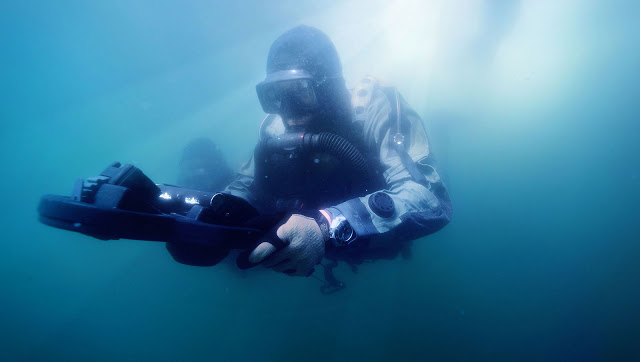 The changes also extend to the case construction: instead of a conventional three part case (comprised of bezel, case band and back), the Oktopus Frogman has a monocoque case in titanium for improved water resistance.
The Oktopus Frogman was tested by members of the Frogman Corps and passed. But it's still hard to imagine members of the corps wearing a pricey wristwatch (the most affordable civilian model retails for SFr9200) on top secret missions. But perhaps the Oktopus Frogman serves another purpose, as explained by an F-15 pilot in an earlier interview, to "to make a statement about our profession".
Available only to members of the corps, each Oktopus Frogman sold will be engraved with the member's service number. Civilians have to content themselves with the regular Oktopus line-up.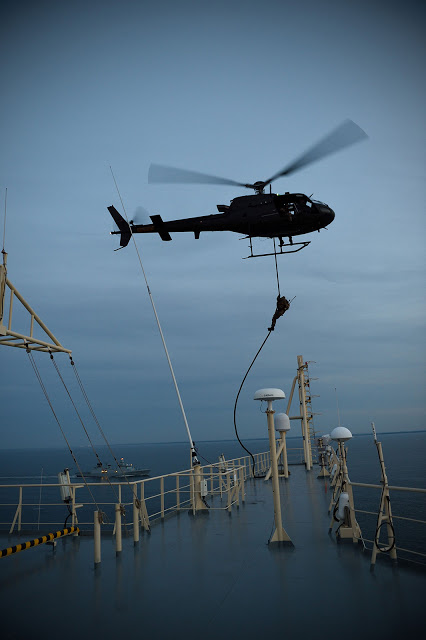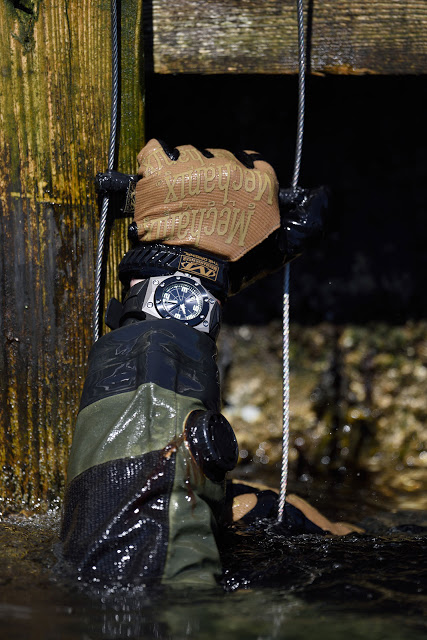 Back to top.
---
You may also enjoy these.