Bulgari Introduces the Limited Edition Lucea High Jewelry, Set with Over 400 Baguette-Cut Precious Stones (with Pricing)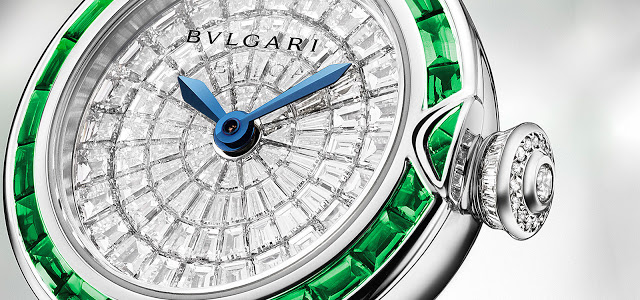 Bulgari has added a massive dose of sparkle to its flagship ladies wristwatch, the Lucea, with various stone settings, including diamonds, rubies and emeralds.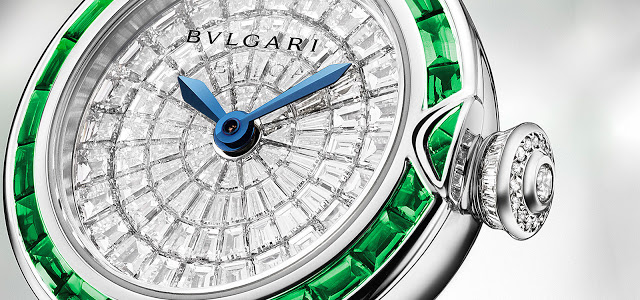 Unveiled just last year, the Lucea is Bulgari's new signature women's watch, distinguished by a prominent crown and a bracelet inspired by its trademark Serpenti bracelet watch. The Lucea High Jewellery adds lavish precious stone setting to the mix, with each of the three versions set with over 400 baguette-cut gemstones. Setting each Lucea High Jewellery takes over 192 hours of work, with the dial requiring 84 diamonds in five different sizes to create a radial pattern. Even each link of the bracelet, which is meant to resemble a snake, is set with 15 stones.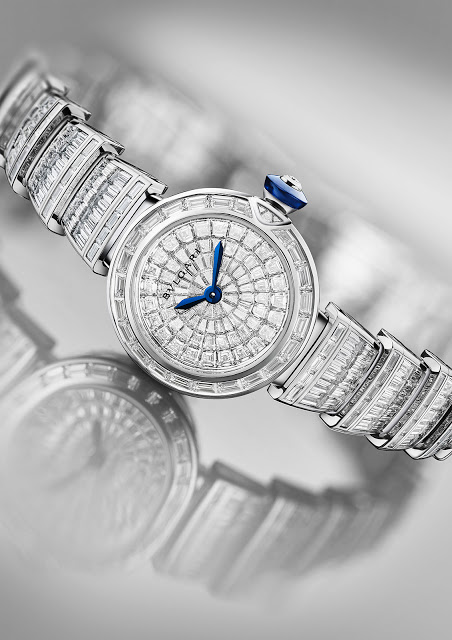 Three versions are available: entirely diamond set, or set with a combination of diamonds and emeralds, or diamonds and rubies. The ruby and diamond model features the most stones by weight, it is set with 448 stones totalling some 19 carats.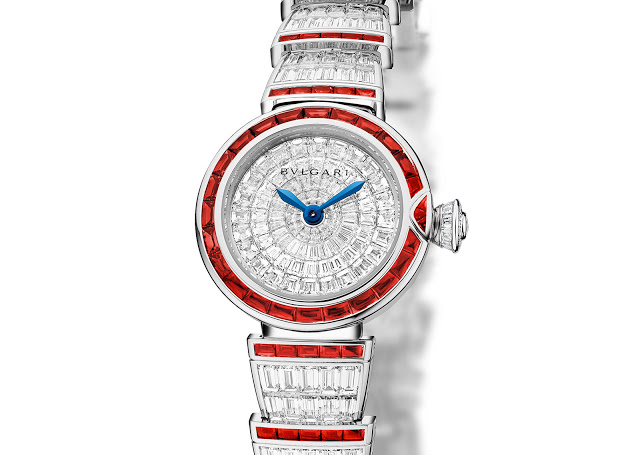 All three are in white gold, with a 23mm cases containing quartz moments. The all-diamond model is limited to five pieces, while the emerald and ruby versions are limited to three pieces each. Prices for the Lucea High Jewellery starts at US$457,000 or S$652,000.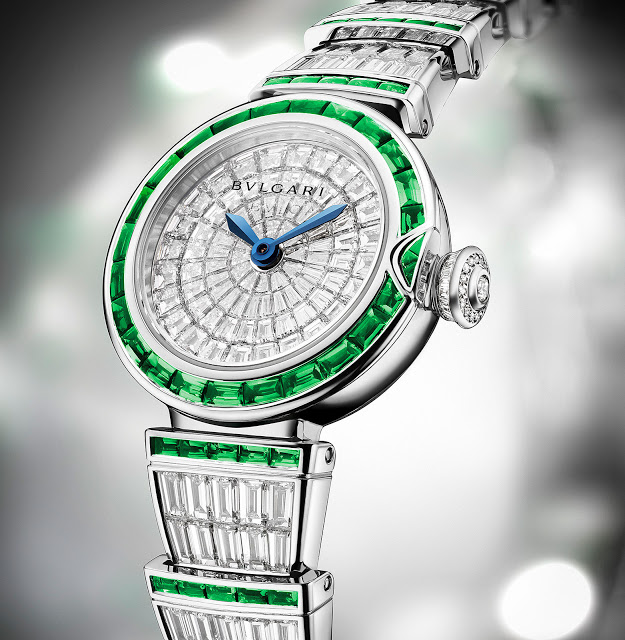 Back to top.
---