Visiting La Fabrique Du Temps Louis Vuitton In Geneva
Over a decade Louis Vuitton has been growing its watchmaking facilities, culminating in the opening of La Fabrique Du Temps Louis Vuitton in Geneva. Dedicated to movements and dial production, the manufacture is revealed here for the very first time in an exclusive tour.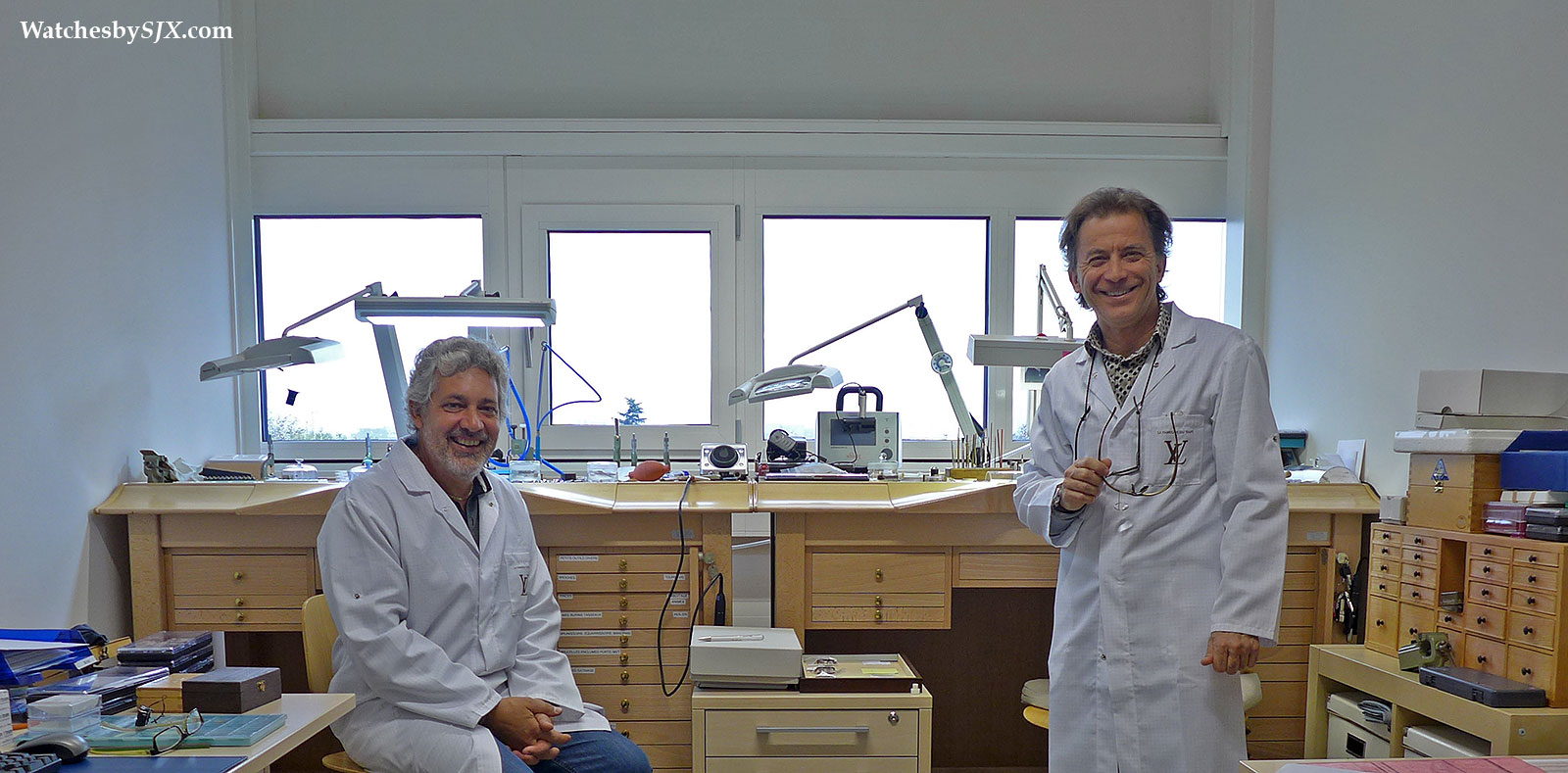 A maker of luxury goods with stores that seem to mimic art galleries and bookstores, Louis Vuitton was easy to underestimate as a watchmaker, until it acquired complications specialist La Fabrique du Temps in 2012, led by the respected duo of Michel Navas and Enrico Barbasini (pictured above at their workbenches).  Louis Vuitton combined all its watchmaking operations and moved them into the gleaming new La Fabrique du Temps Louis Vuitton manufacture in late 2014. Now movement development and production, as well as dial making, are all under one roof. This is an exclusive, first-hand walk through the facility.
Louis Vuitton established its intent to compete seriously in high horology when it took over La Fabrique du Temps. A specialist in complicated movements, the firm was founded by Navas and Barbasini, an imaginative and talented pair best known for the classically extravagant movements they conceived for Laurent Ferrier. Both boast impressive resumes, including stints at Gerald Genta at its peak in the nineties and Patek Philippe. They lead the operations at La Fabrique du Temps in Geneva, while the watchmaking division of Louis Vuitton is run by Hamdi Chatti, who held the same job at Harry Winston. From modest beginnings…
What used to be a small workshop when La Fabrique du Temps was independent has morphed into an expansive and modern building in Meyrin, an industrial suburb of Geneva home to many numerous watchmaking enterprises. La Fabrique du Temps moved into the building in October 2014, becoming the the sole watch manufacture of Louis Vuitton, integrating both complicated movement production and dial manufacturing.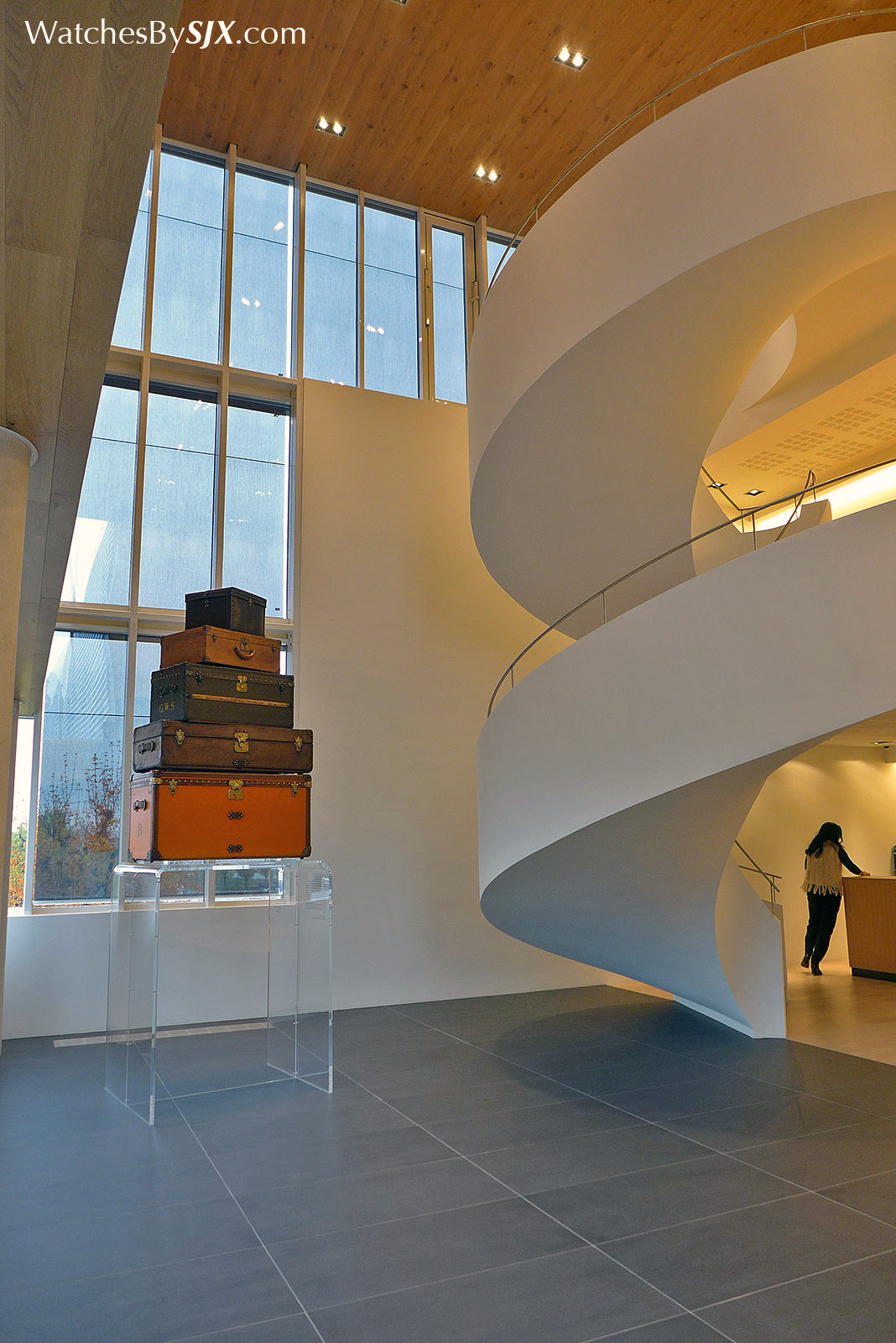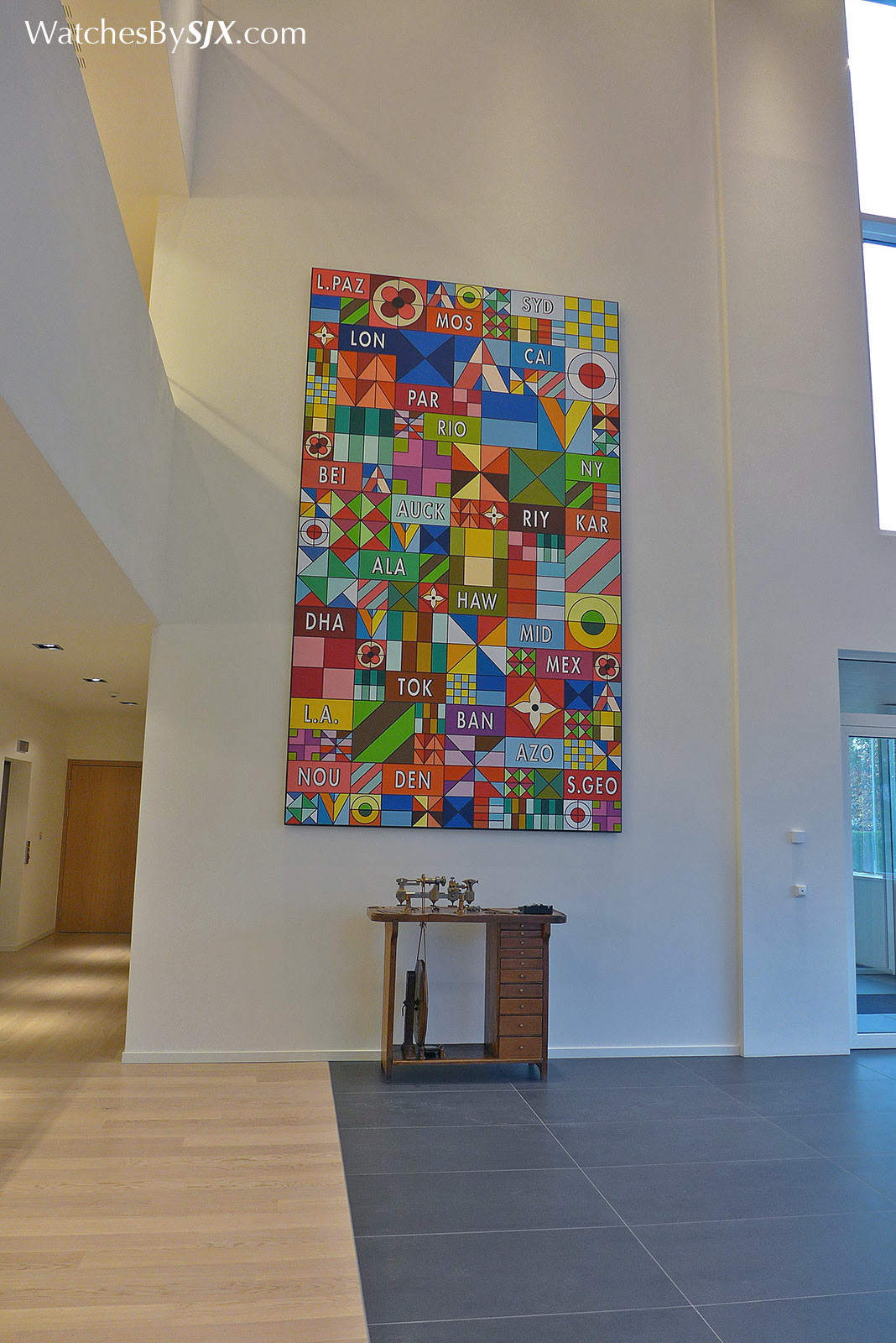 The reception hall
The Meyrin manufacture is a far cry from Louis Vuitton's start in watchmaking. The firm might be a giant in luxury goods, but its watchmaking began in a modest manner back in 2002. That year Louis Vuitton set up a workshop in La Chaux-de-Fonds with just four employees, on premises that were requisitioned from its sister company TAG Heuer, which has a major presence in the town. This quartet of watchmakers essentially assembled watches with components from external suppliers.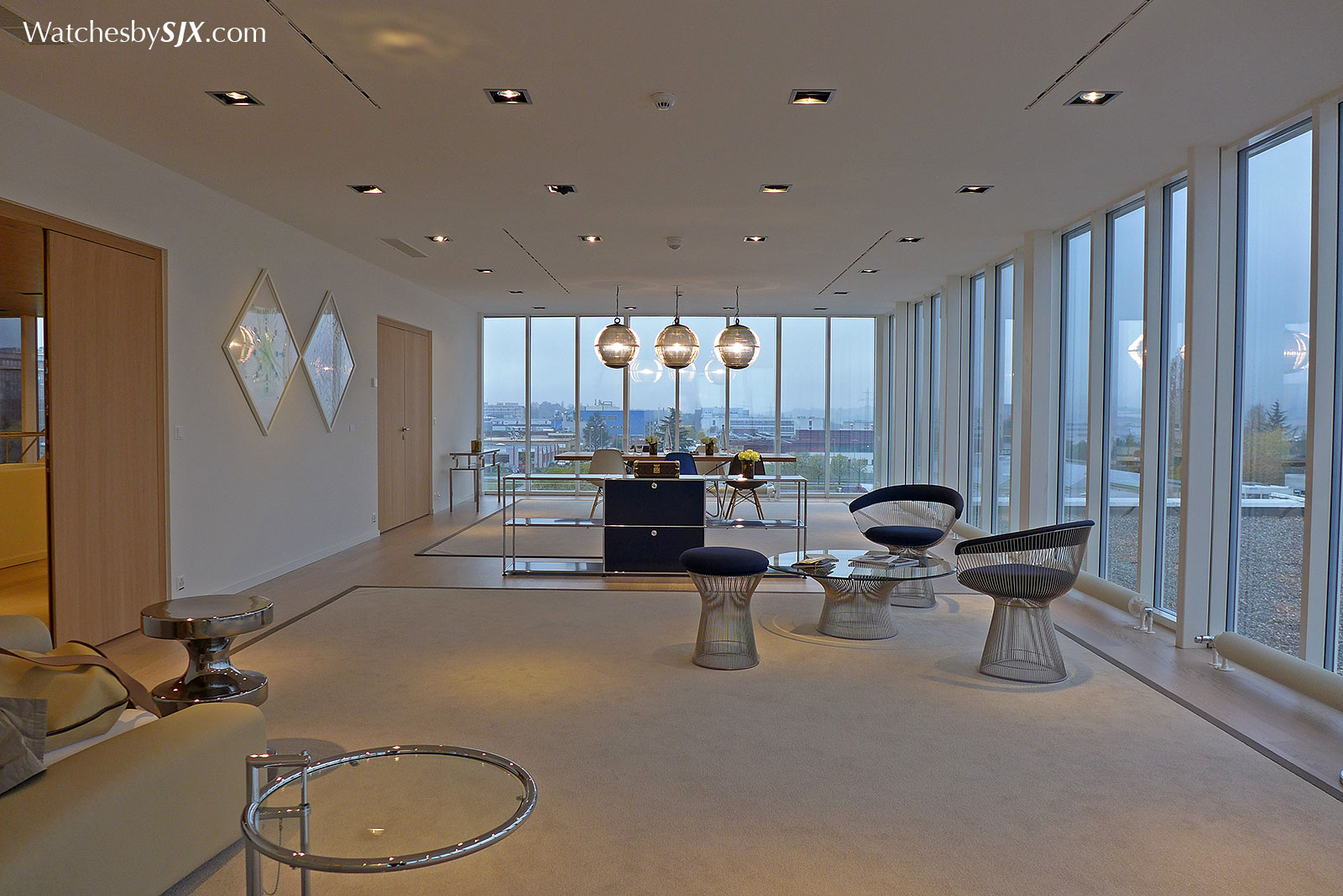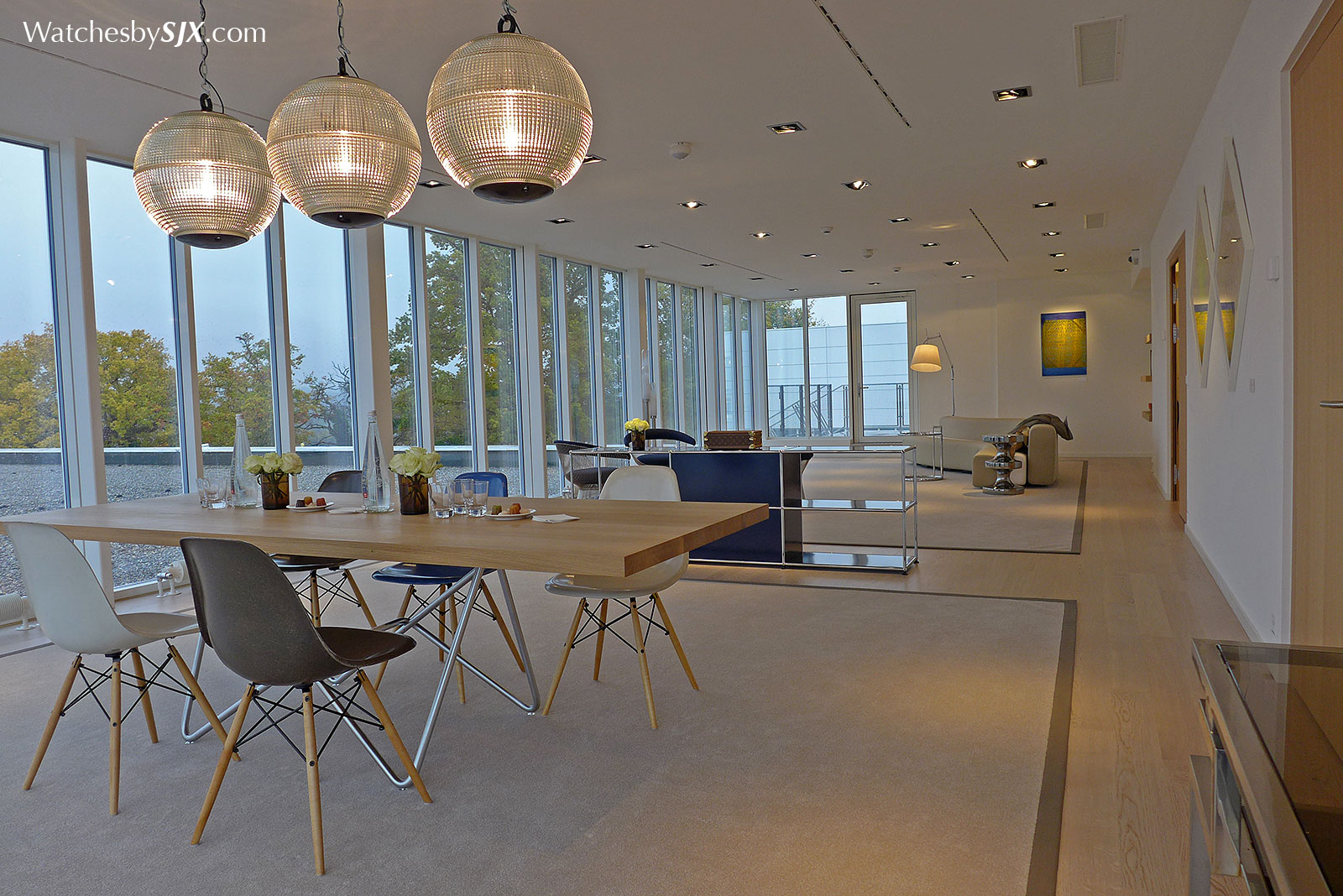 That La Chaux-de-Fonds grew exponentially, but it was closed when the Meyrin building opened as the consolidated production centre for Louis Vuitton watches. Some 90 people are employed at La Fabrique Du Temps Louis Vuitton, working in four specific areas. Watchmaking The first is the assembly and quality control of entry level and mid-range timepieces. Most of the components for these watches come from external suppliers so every component, from dial to movement, is scrupulously checked before being put together.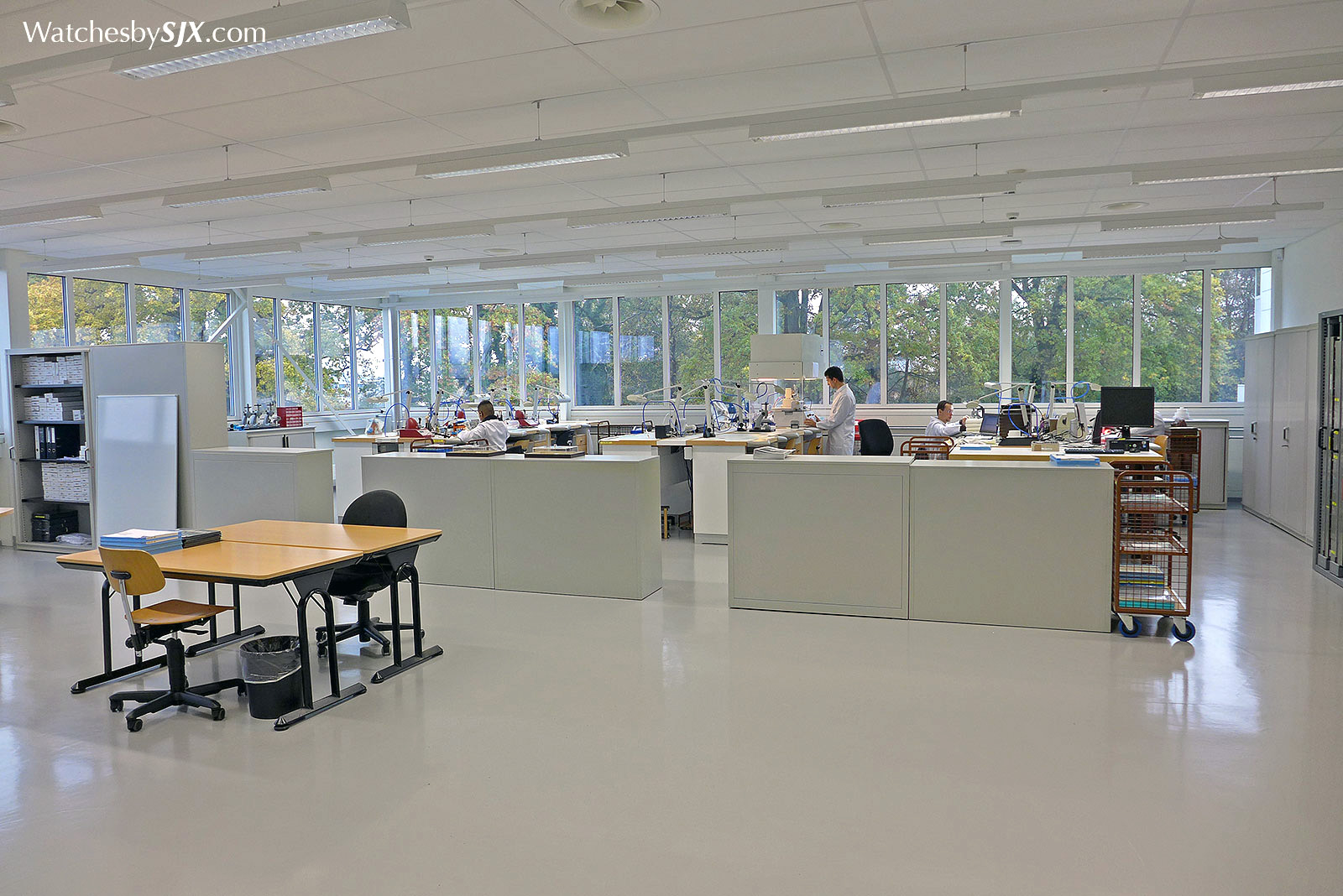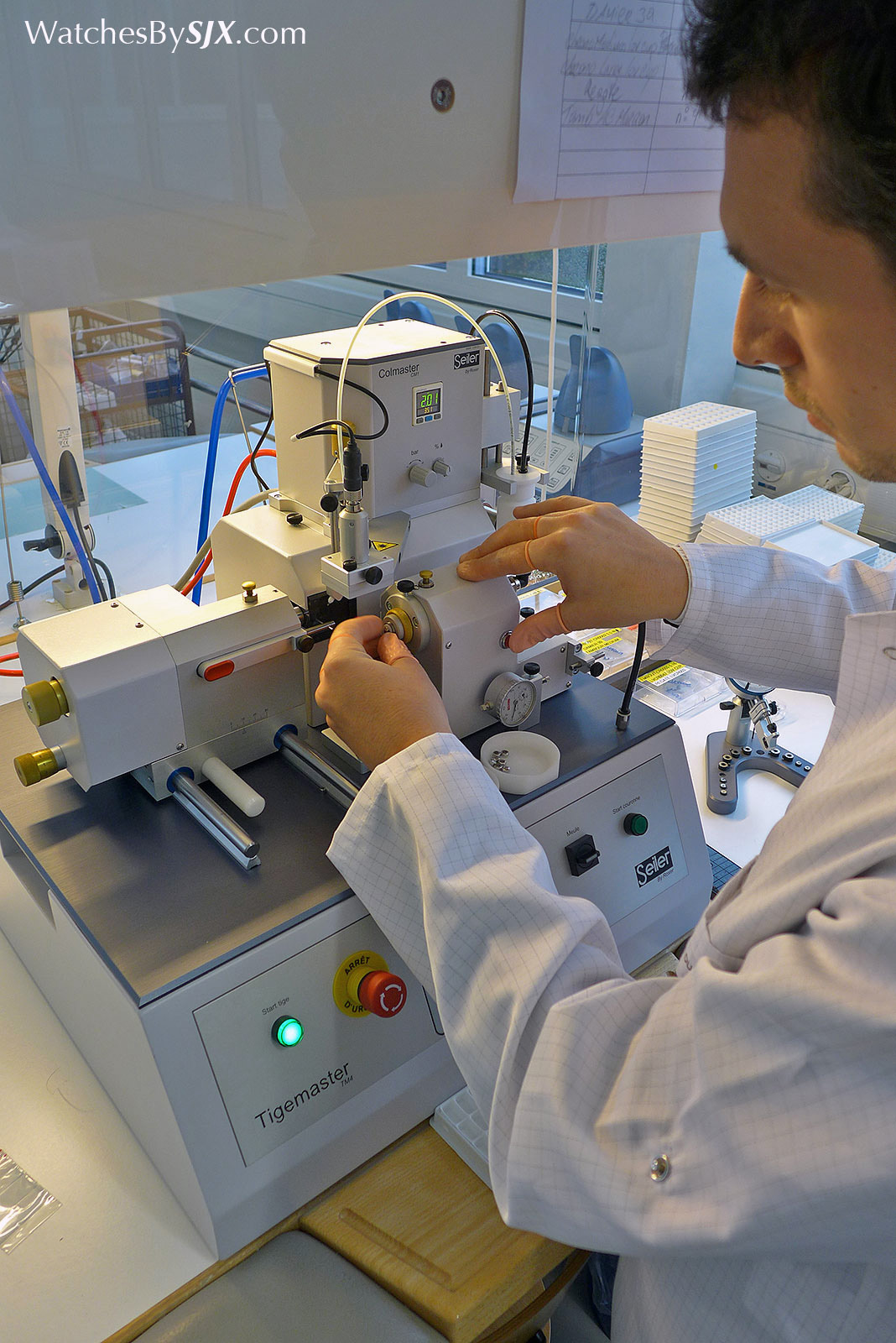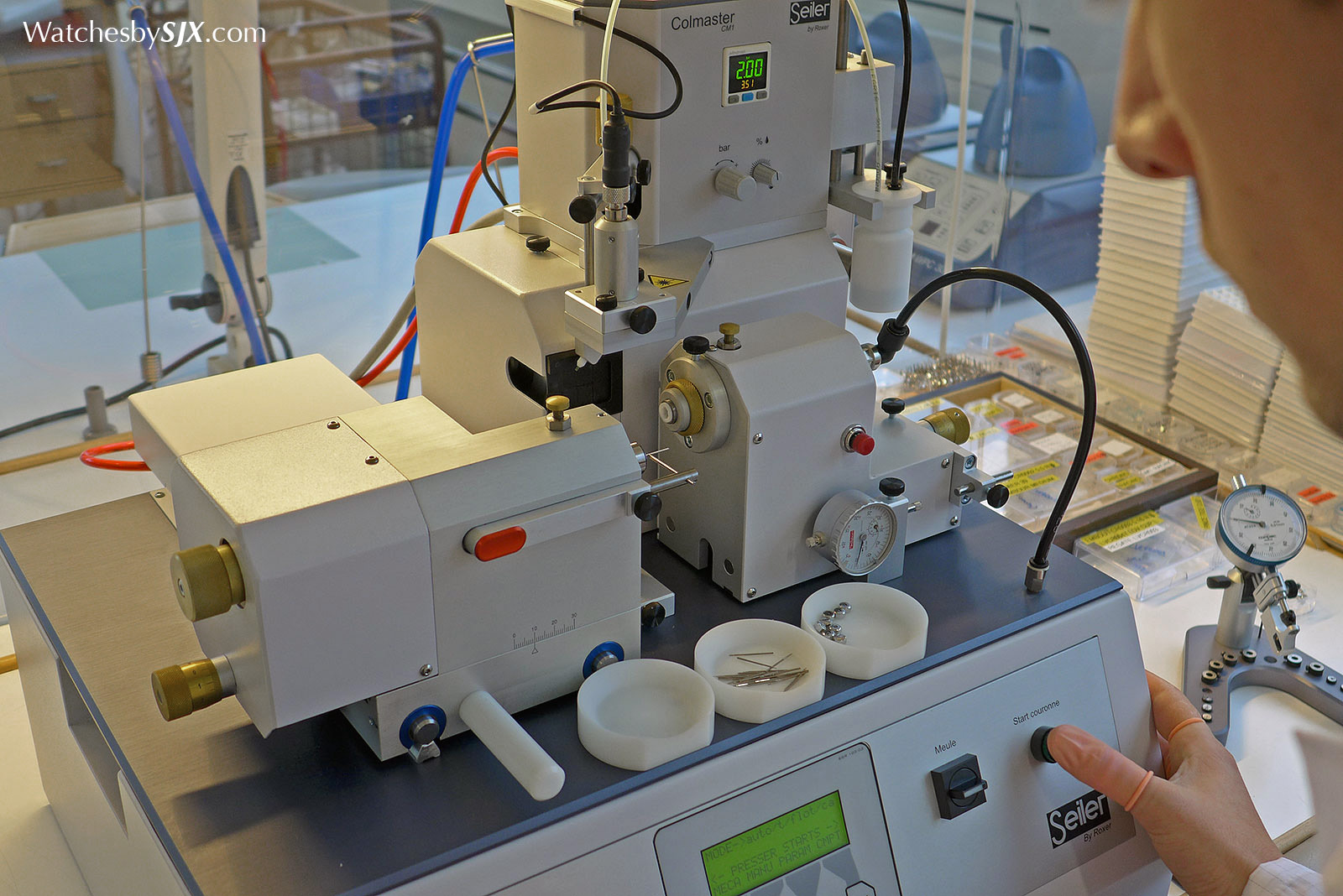 Automated assembly of crown and stem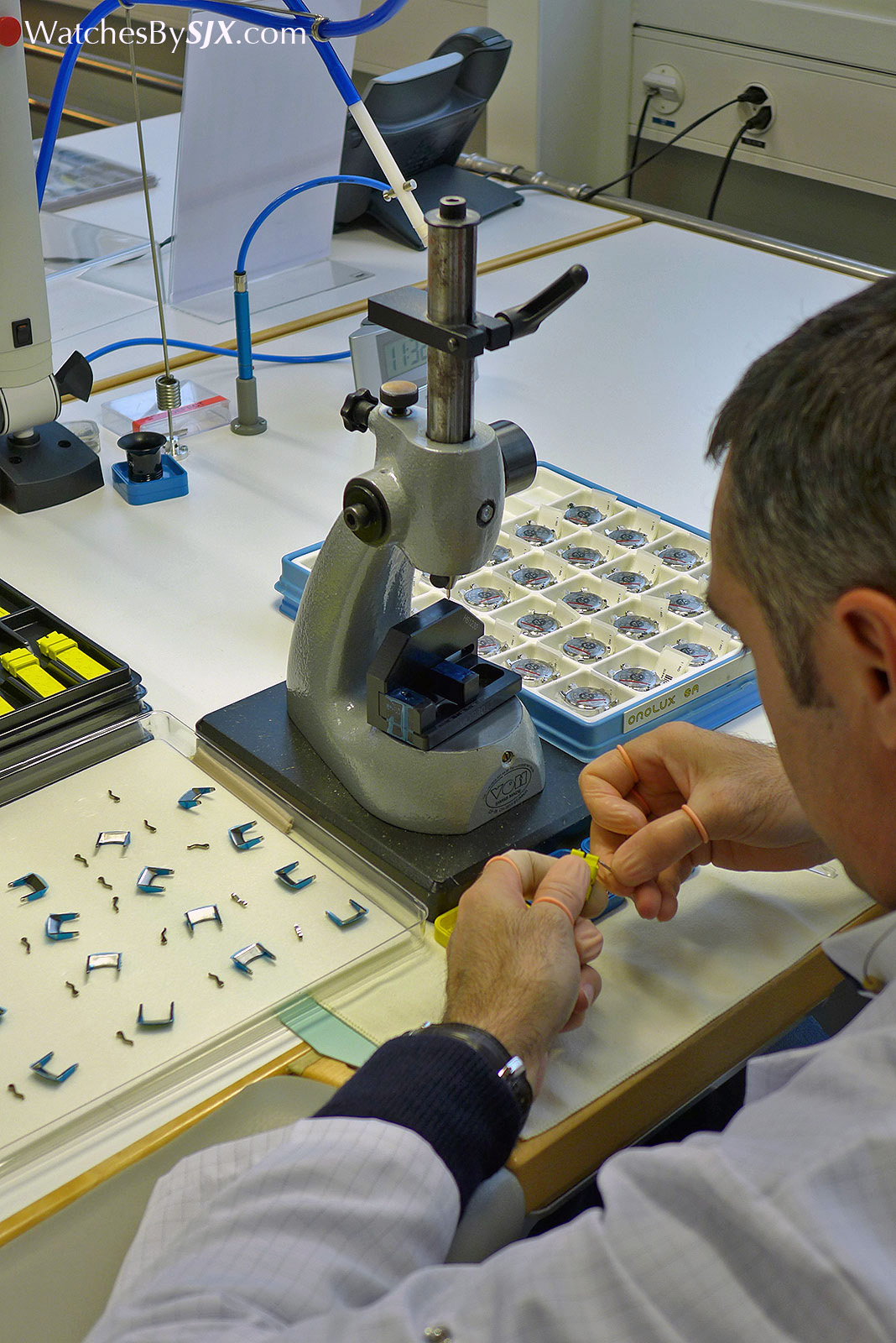 Strap and buckle assembly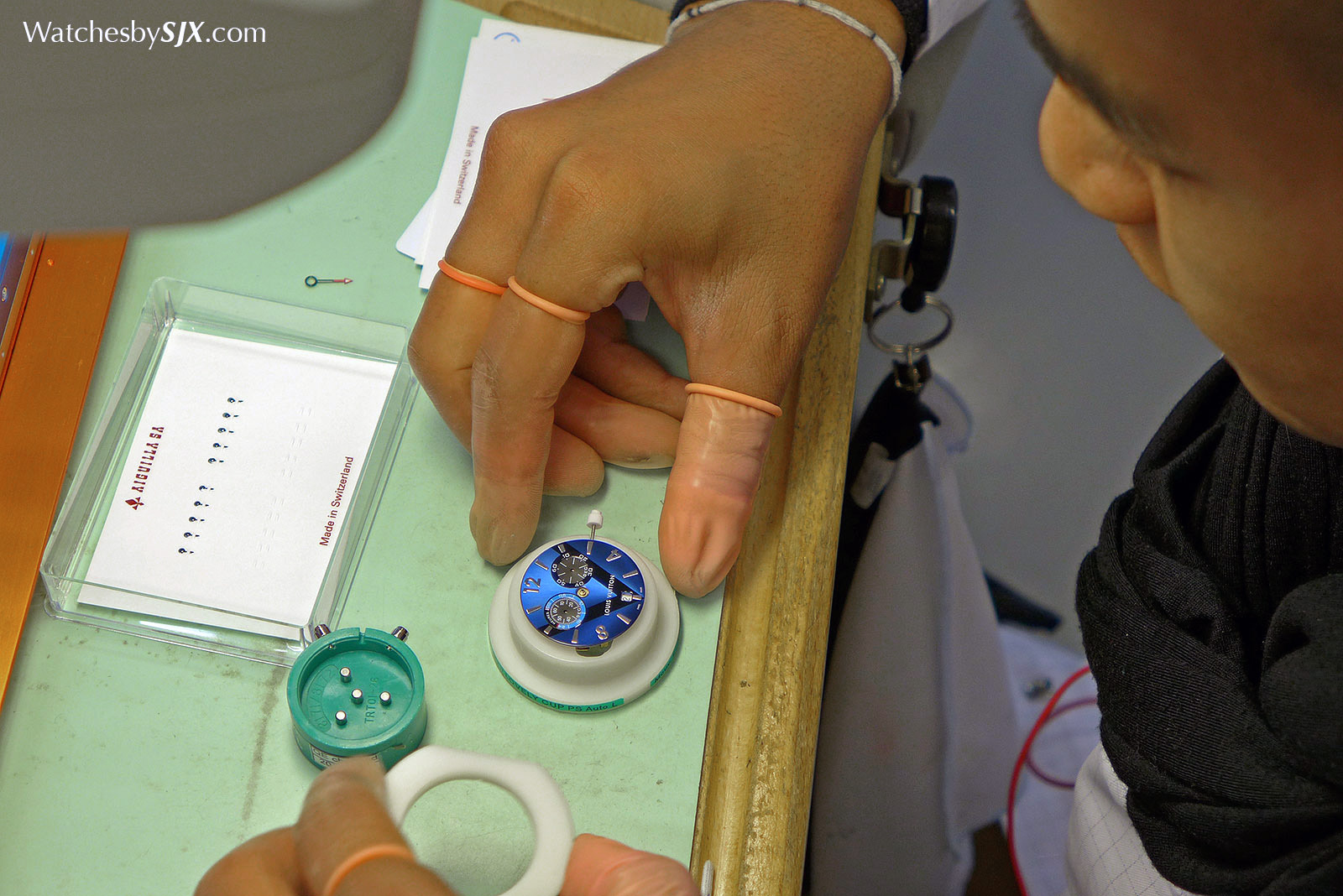 Installation of hands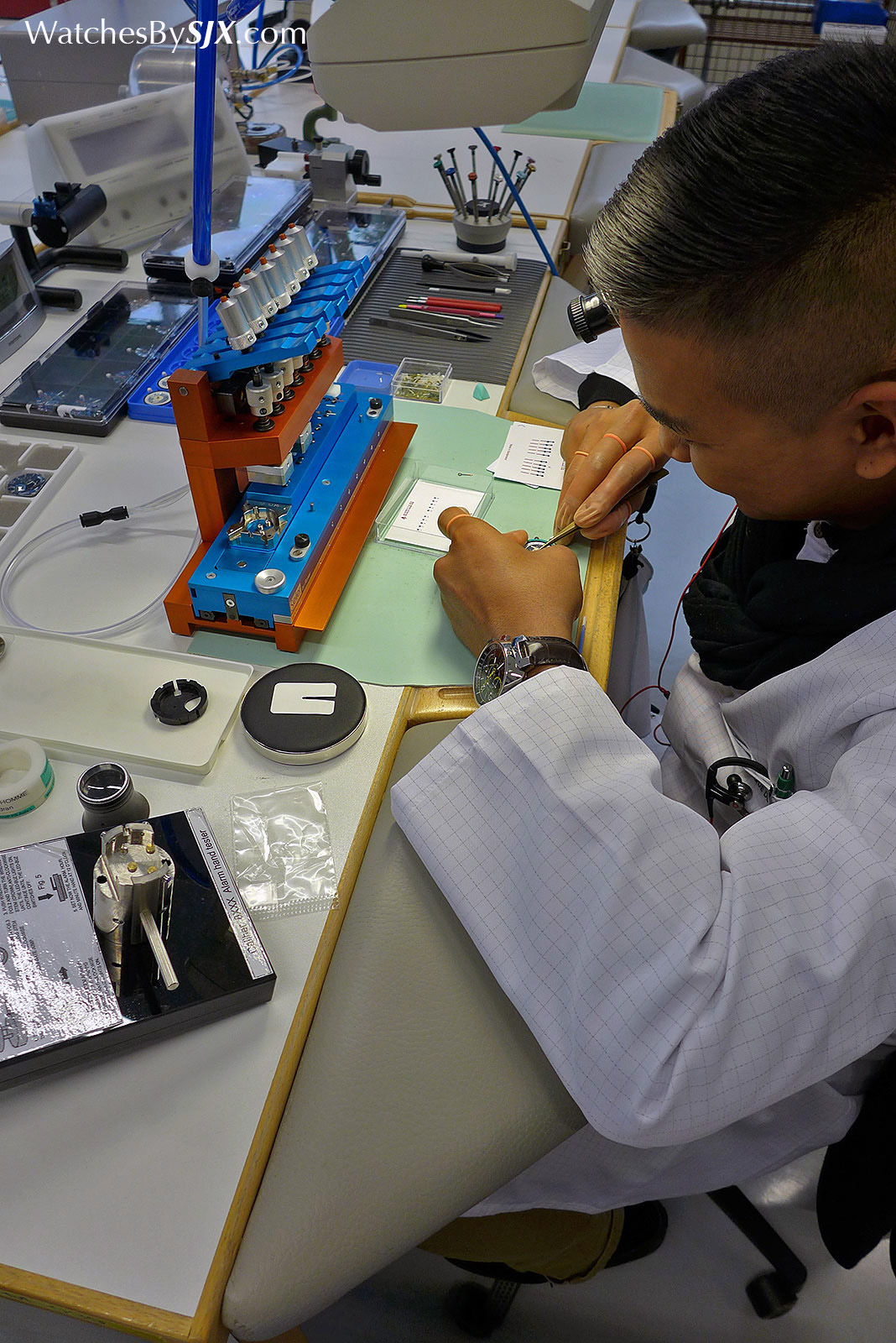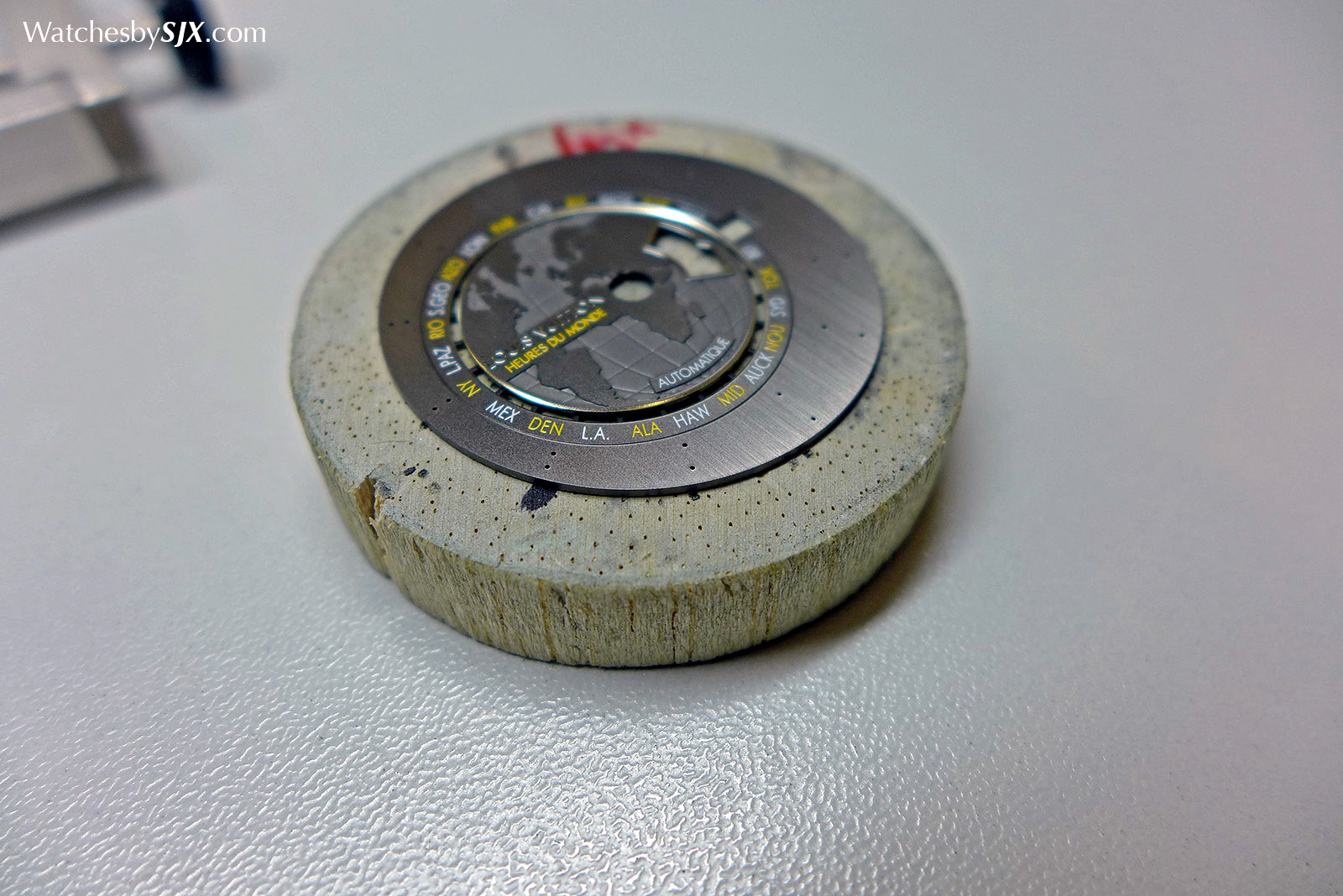 A dial before the numerals are attached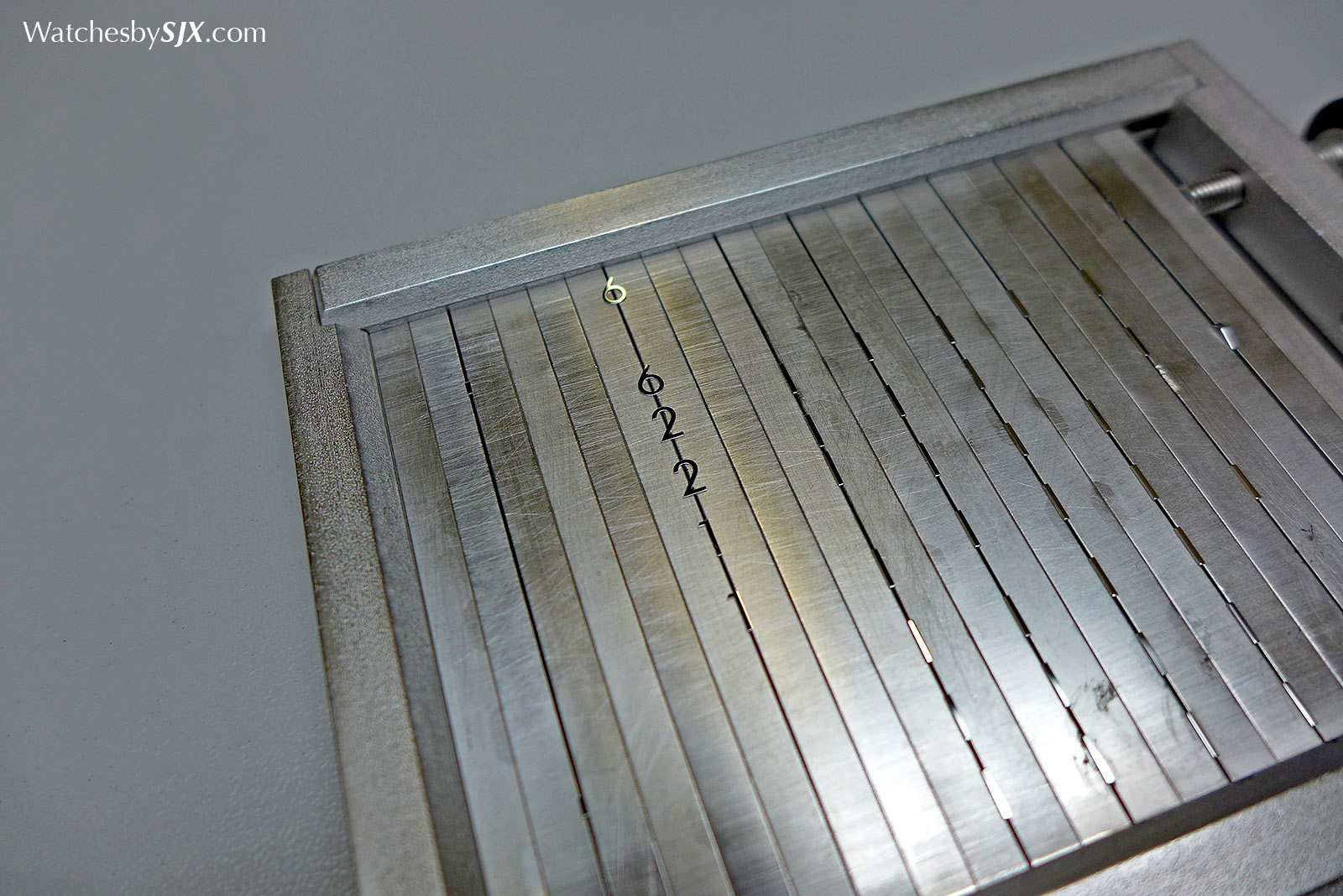 Applique numerals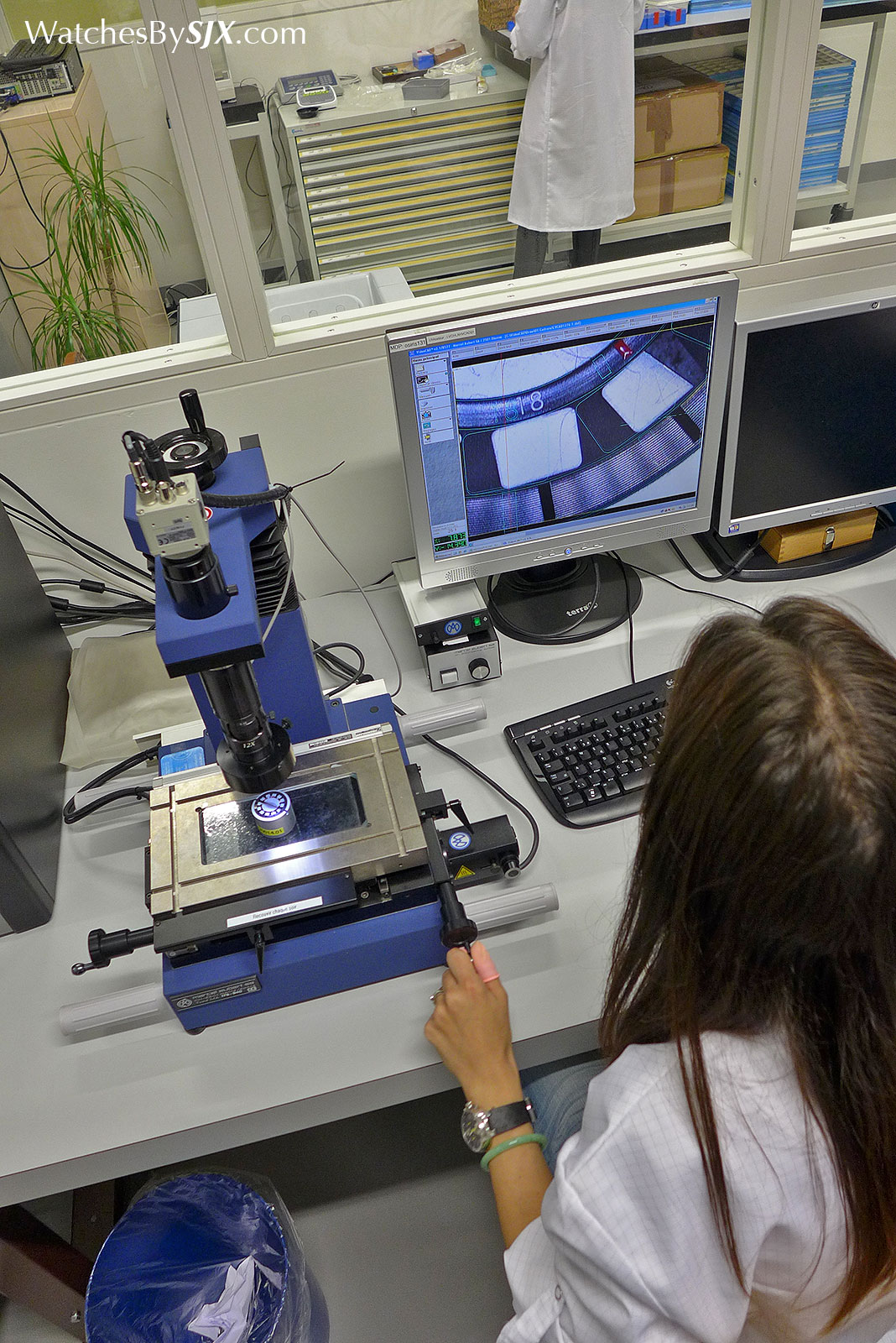 Ensuring a dial meets specifications with a microscope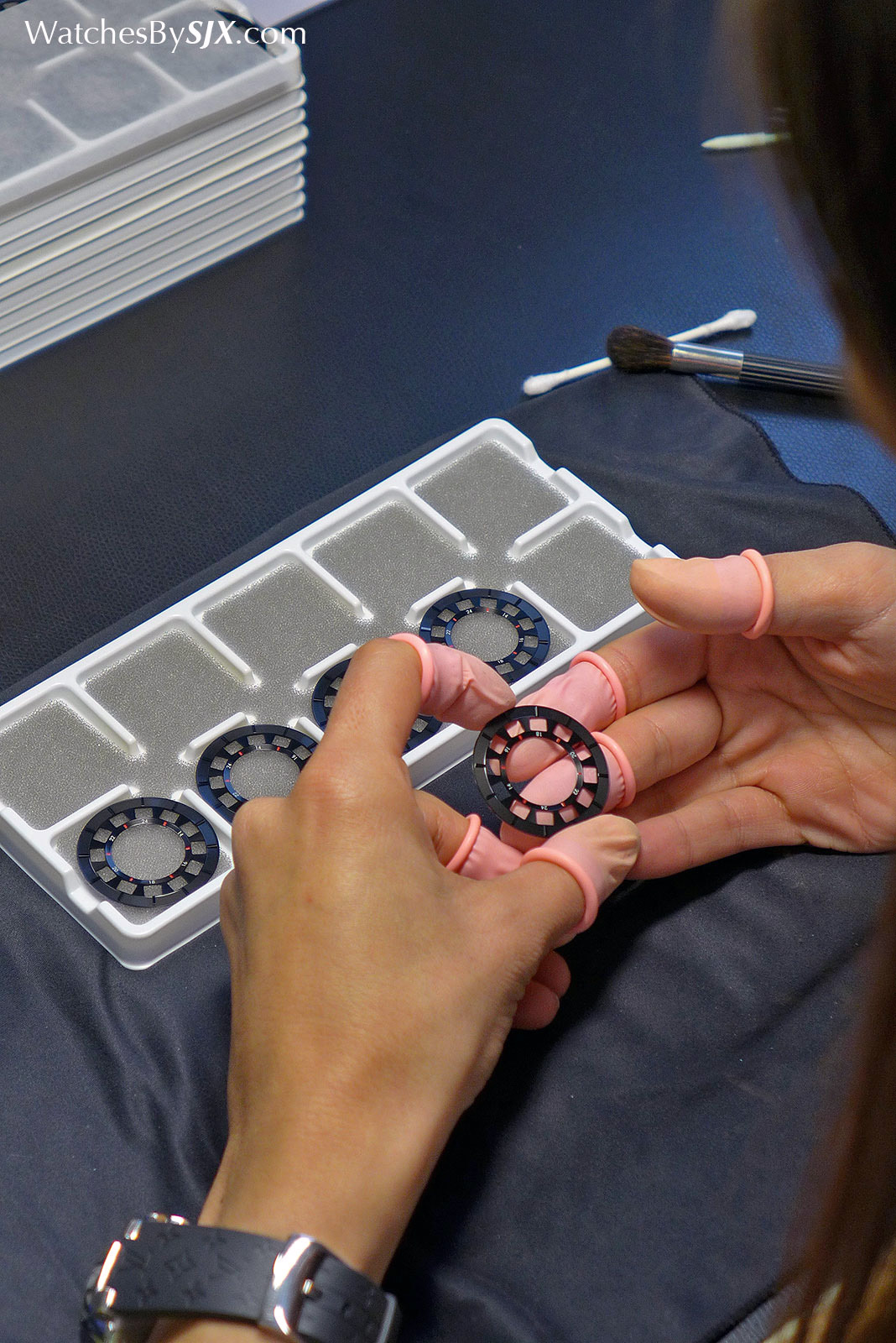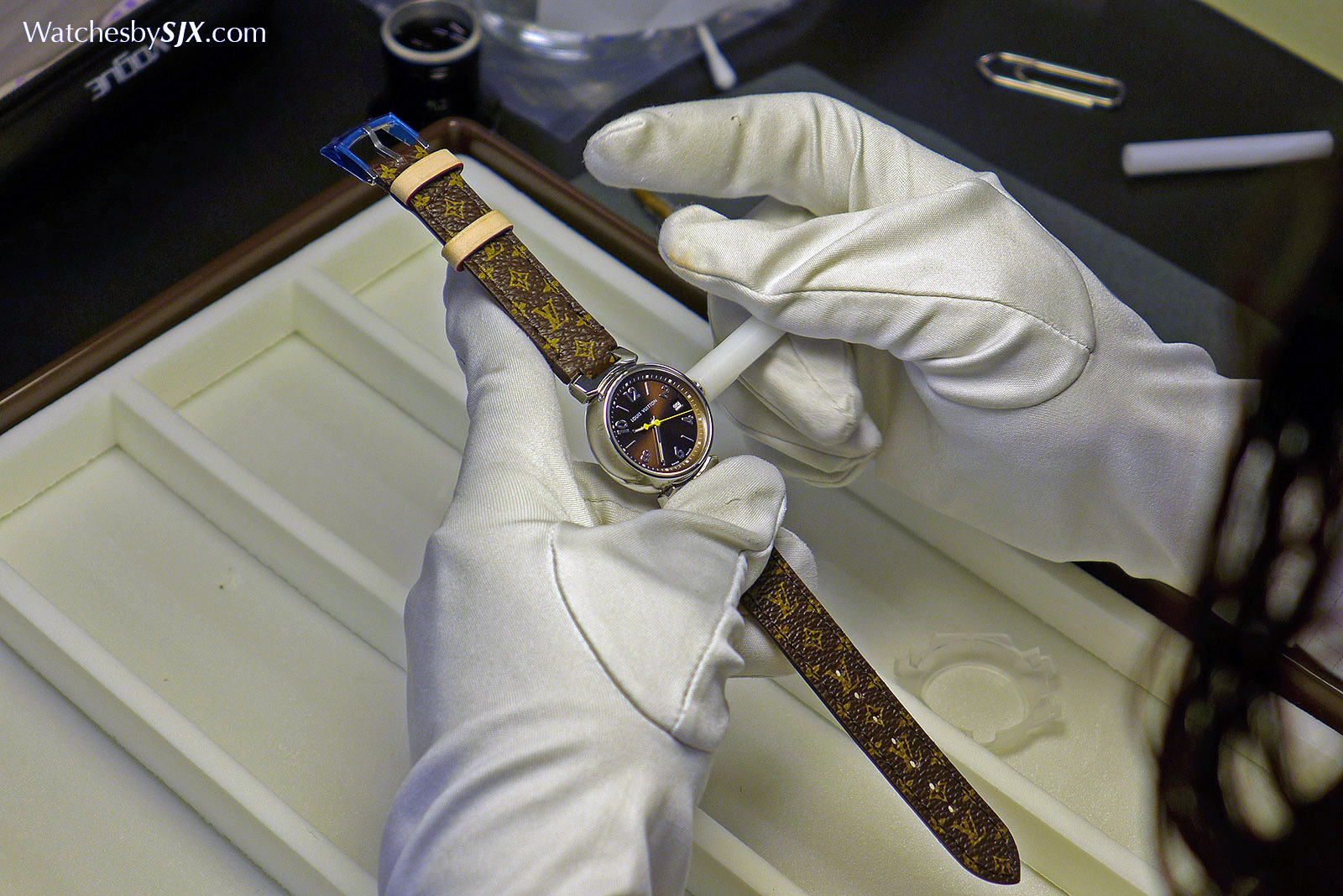 Testing of hand setting and date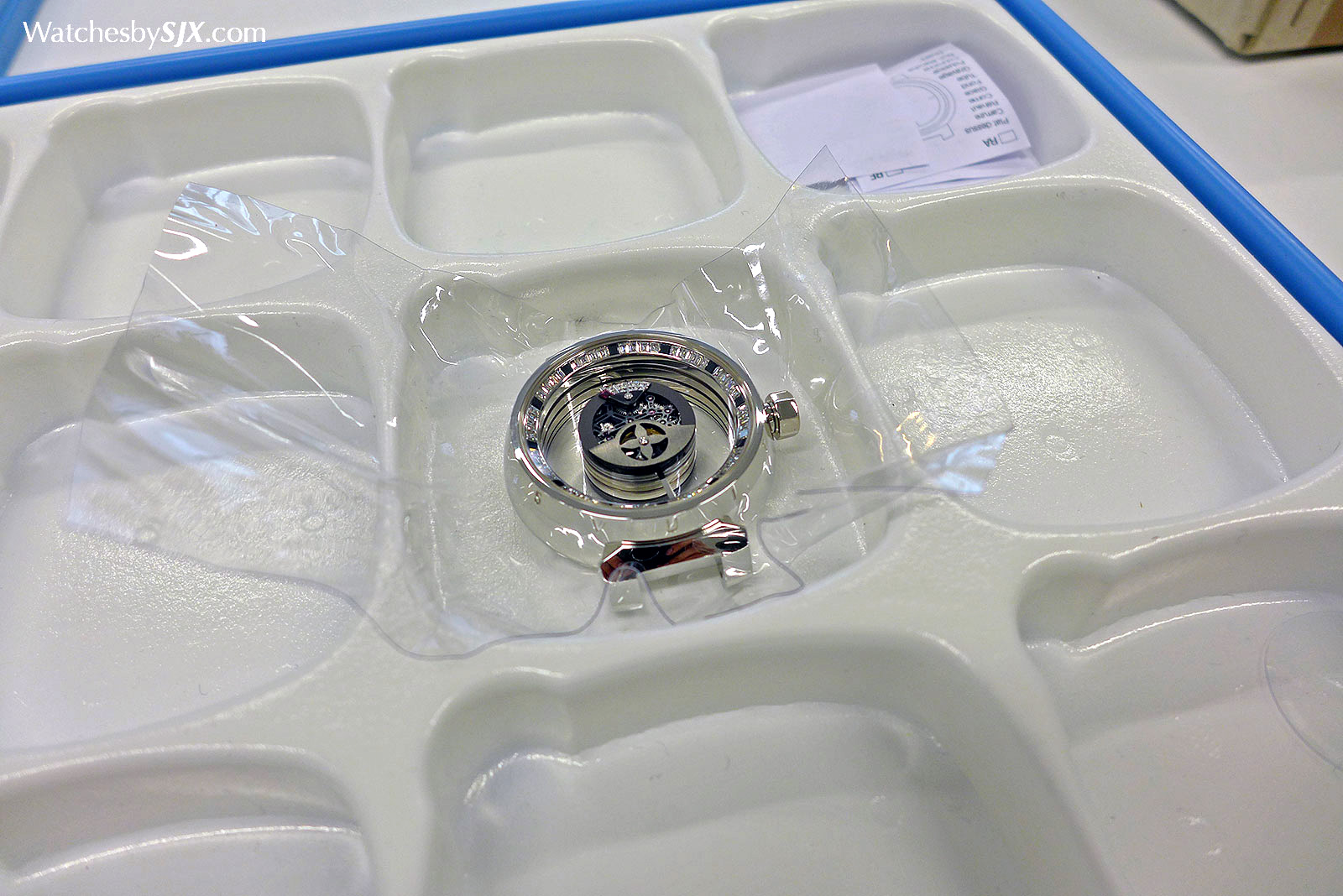 The Tambour Mysterieuse
And because leather goods are the founding identity of Louis Vuitton, the same is done for leather straps, which incidentally come from a French manufacturer rather than Louis Vuitton. Leather straps for every single watch, regardless of price, are carefully inspected for imperfections, a process I have never encountered at another watchmaker.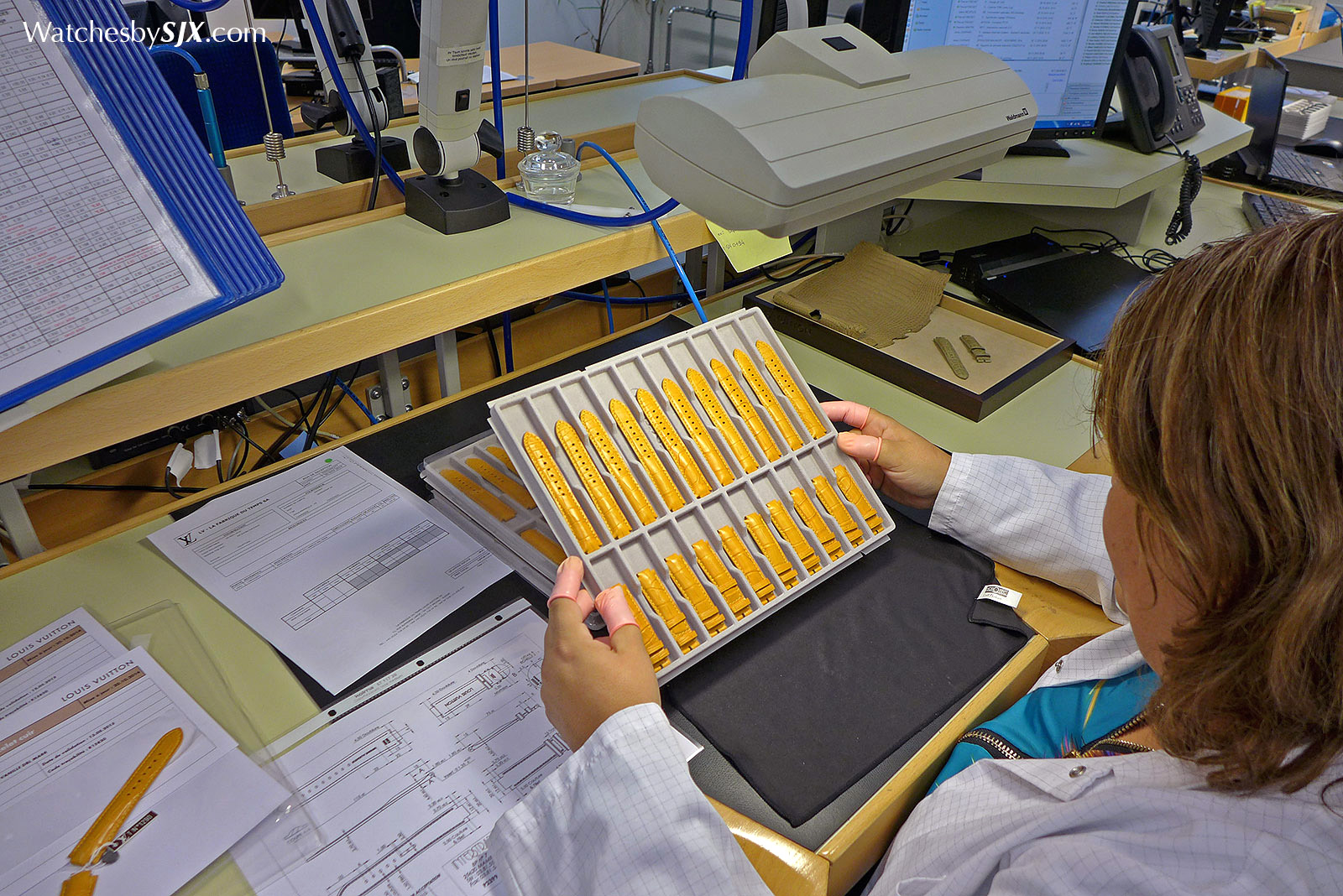 And complicated watchmaking La Fabrique Du Temps develops all of the watches for Louis Vuitton, including the entry level stuff, but more significantly it conceives, manufactures and assembles the movements found in the brand's top of the line complications.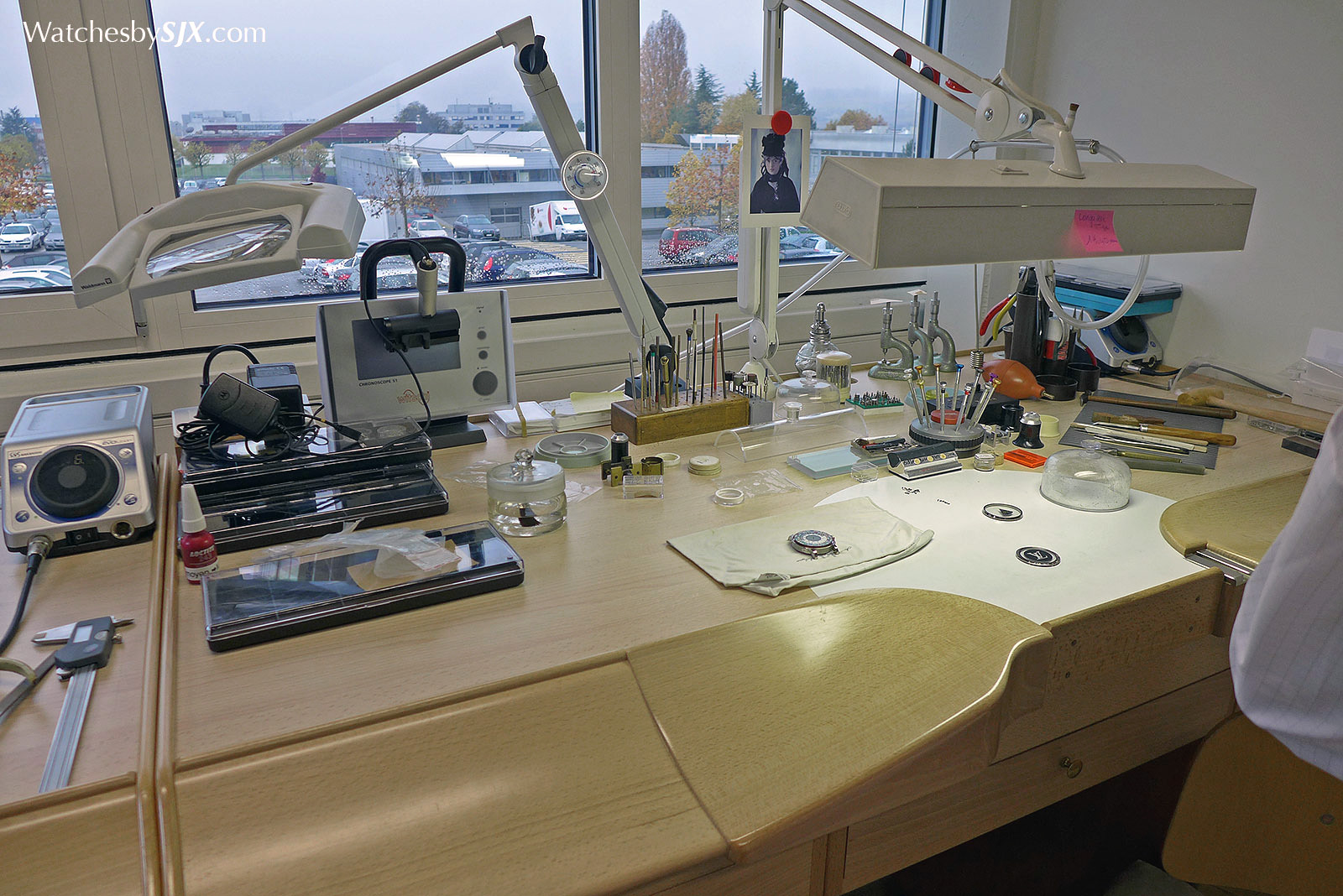 Michel Navas' workbench, which he jokes gives him a view of his competitors every day
It is in this department that Michel Navas and Enrico Barbasini work, on adjacent desks overlooking drab industrial buildings hiding yet more watch manufacturing facilities (the district has nearly 2000 people employed in the watch industry). Navas and Barbasini are both hands-on watchmakers, and at the time of the visit in late 2014 were working on assembling the first batch of Escale Worldtime watches. According to Navas, the pair complete the initial run of any new complication, just to ensure everything works and also to understand the assembly process, refining it along the way.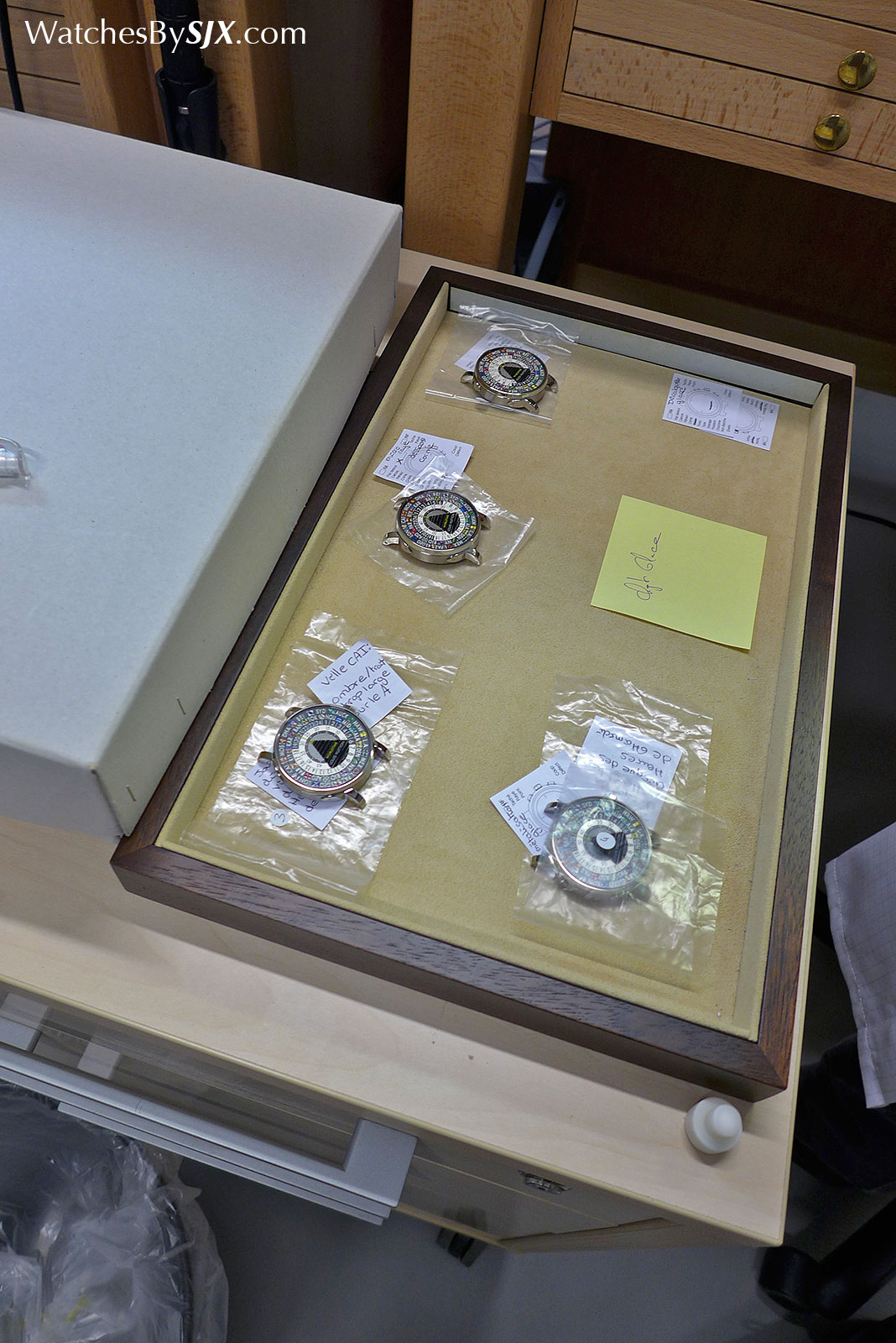 Freshly completed world time watches
Both sit in the technical department, alongside colleagues who develop new watches and movements, first on computers and then with resin model and actual prototypes. The resin models allow the developers to get a feel for the size and shape before moving on to a prototype in brass or steel.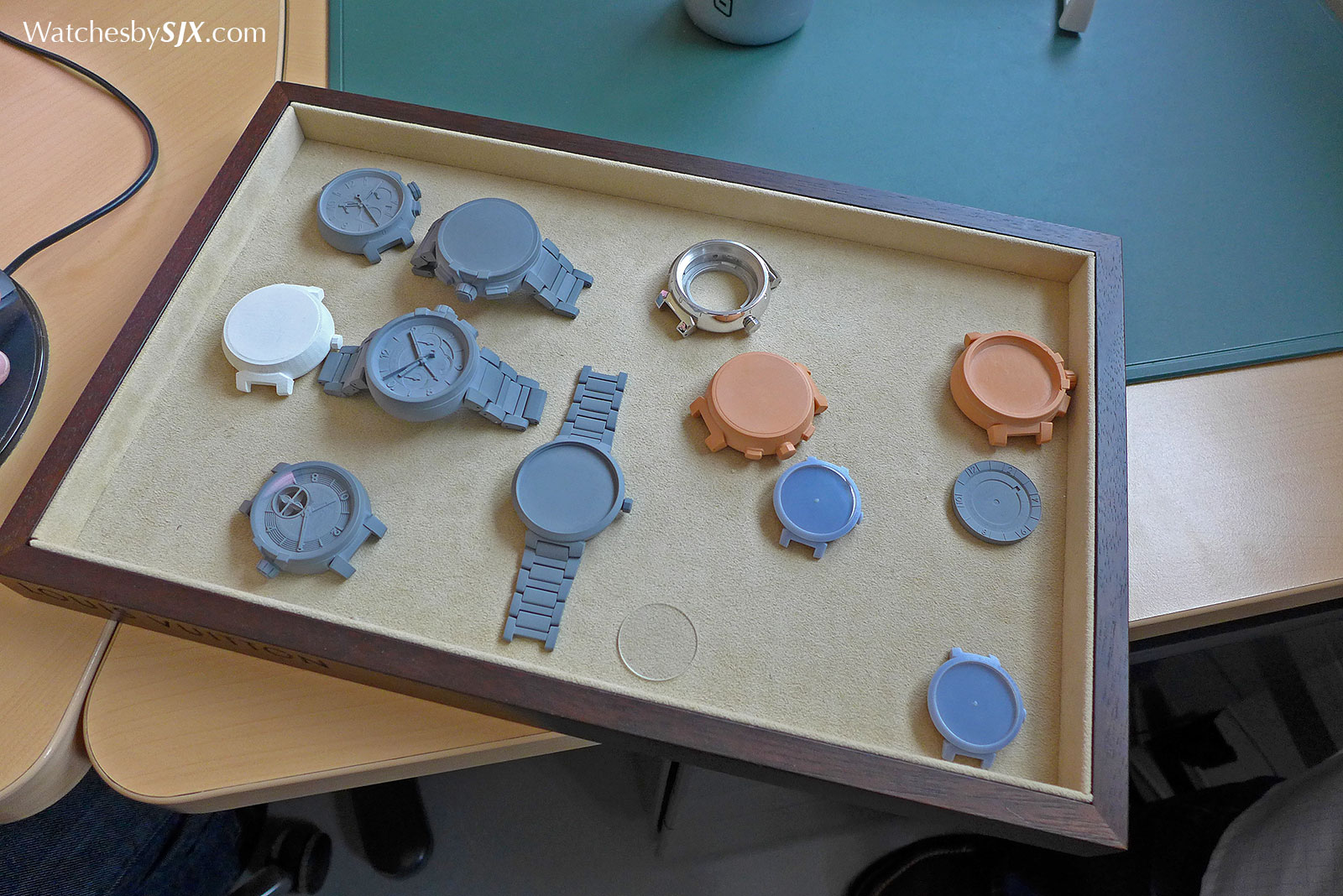 Resin models made via three-dimension printing
In some cases it creates the movement from start to finish, as in the case of the Twin Chrono and minute repeaters, or it manufactures the complications modules like those found in the Escale Worldtime.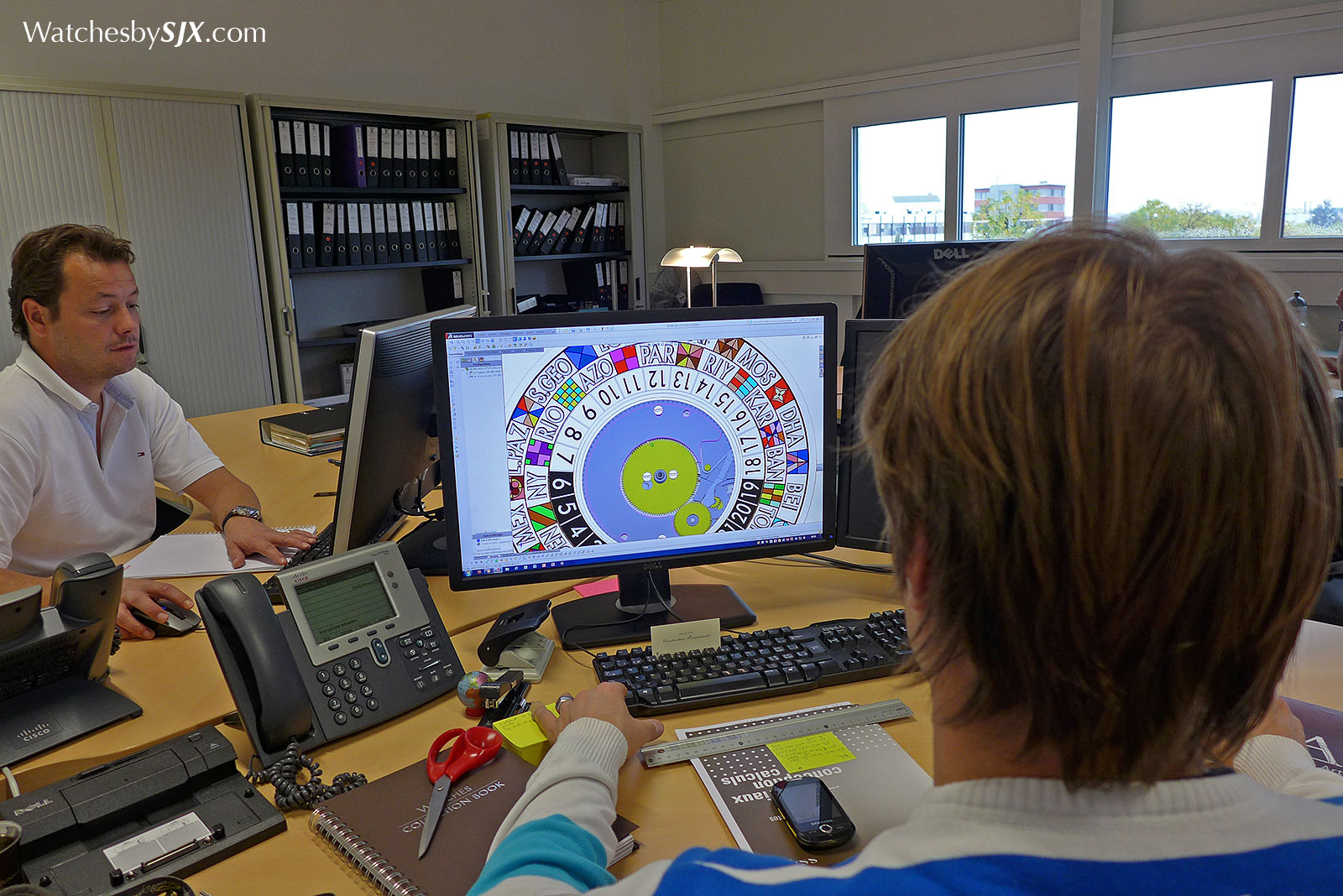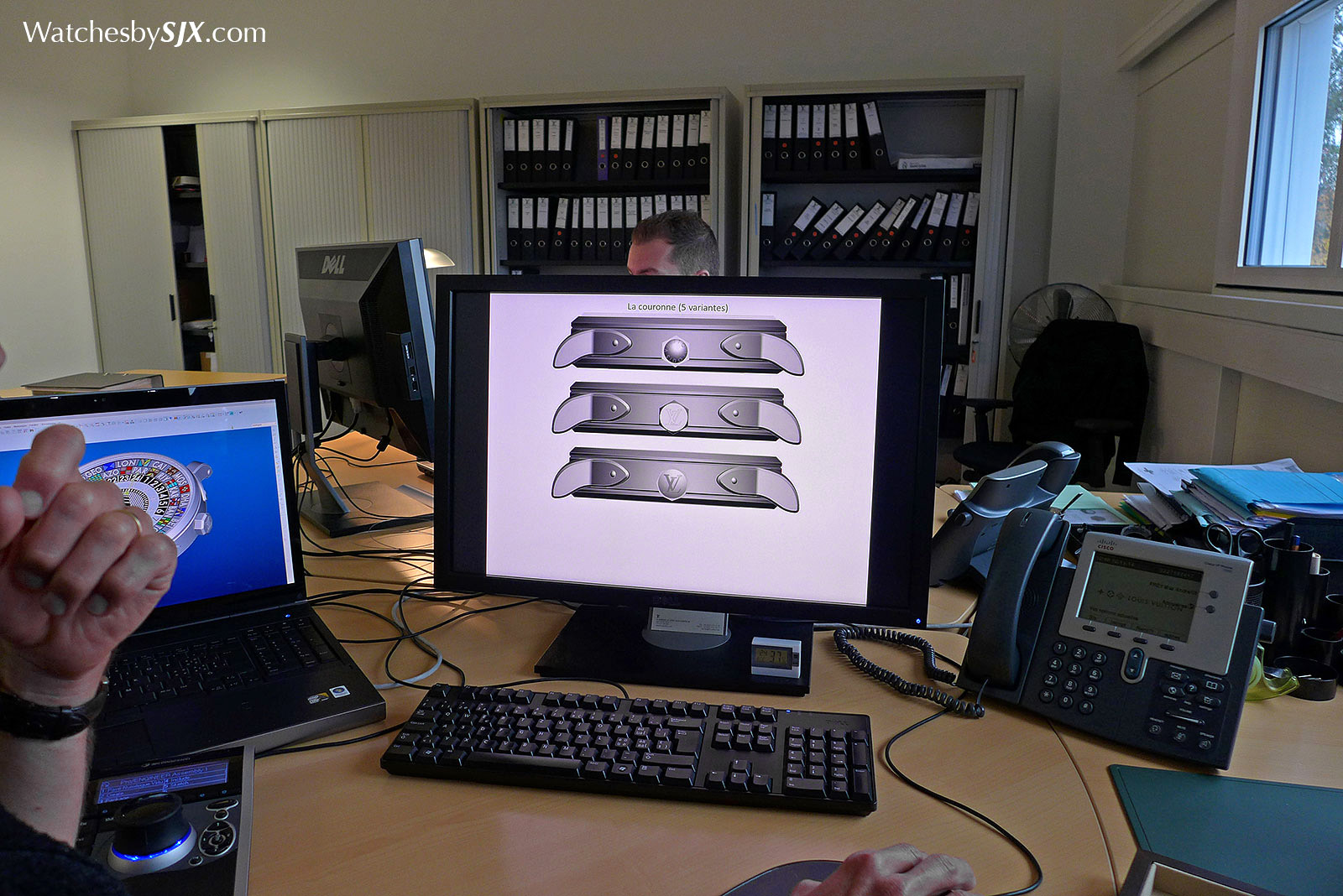 Diagrams showing various options for the world time crown
The neighbouring rooms are home to watchmakers putting together complicated watches. This department is segregated in two, one for complicated watches (think chronograph or world time), and another for exceptionally complicated watches (minute repeaters and the like).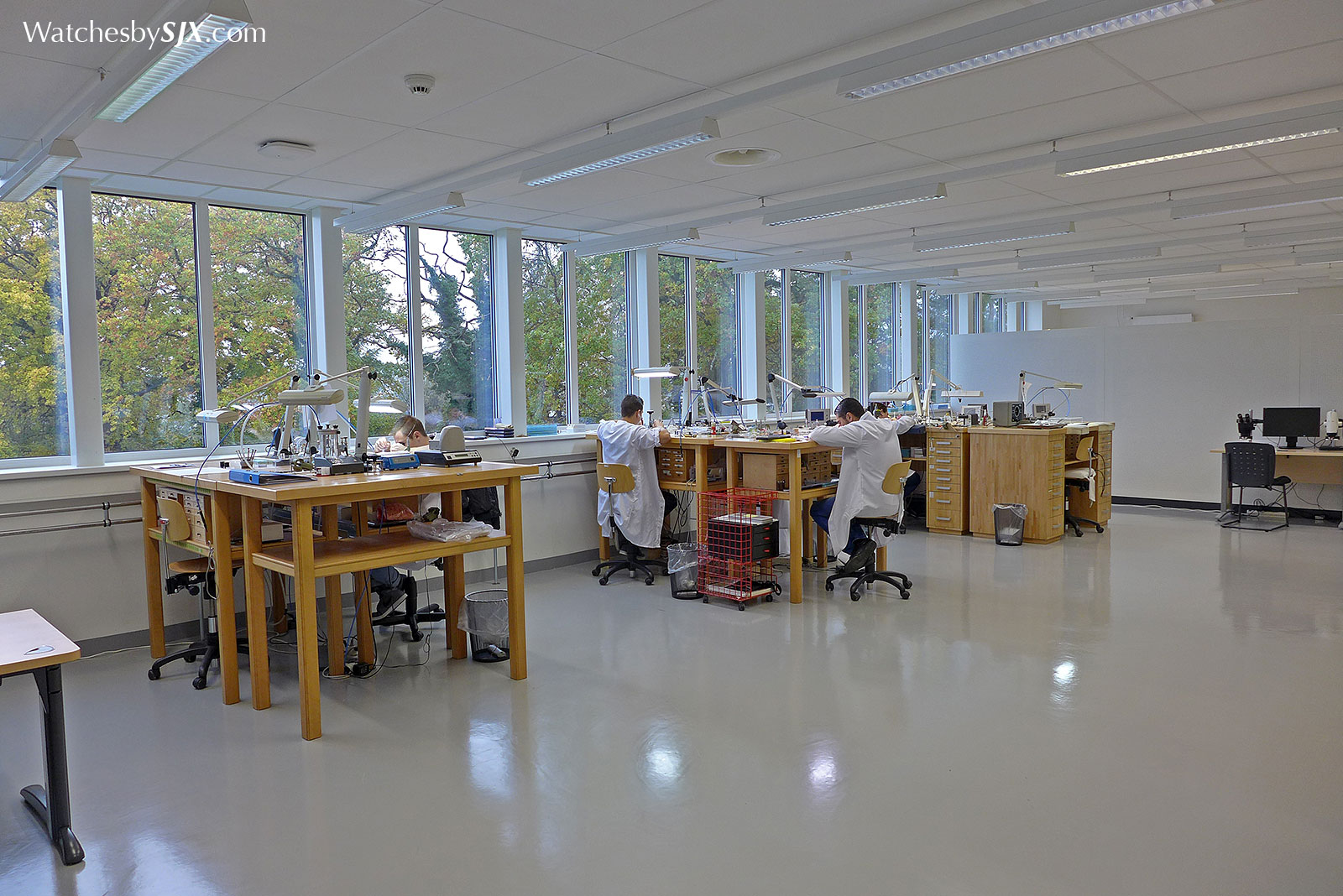 The complications workshop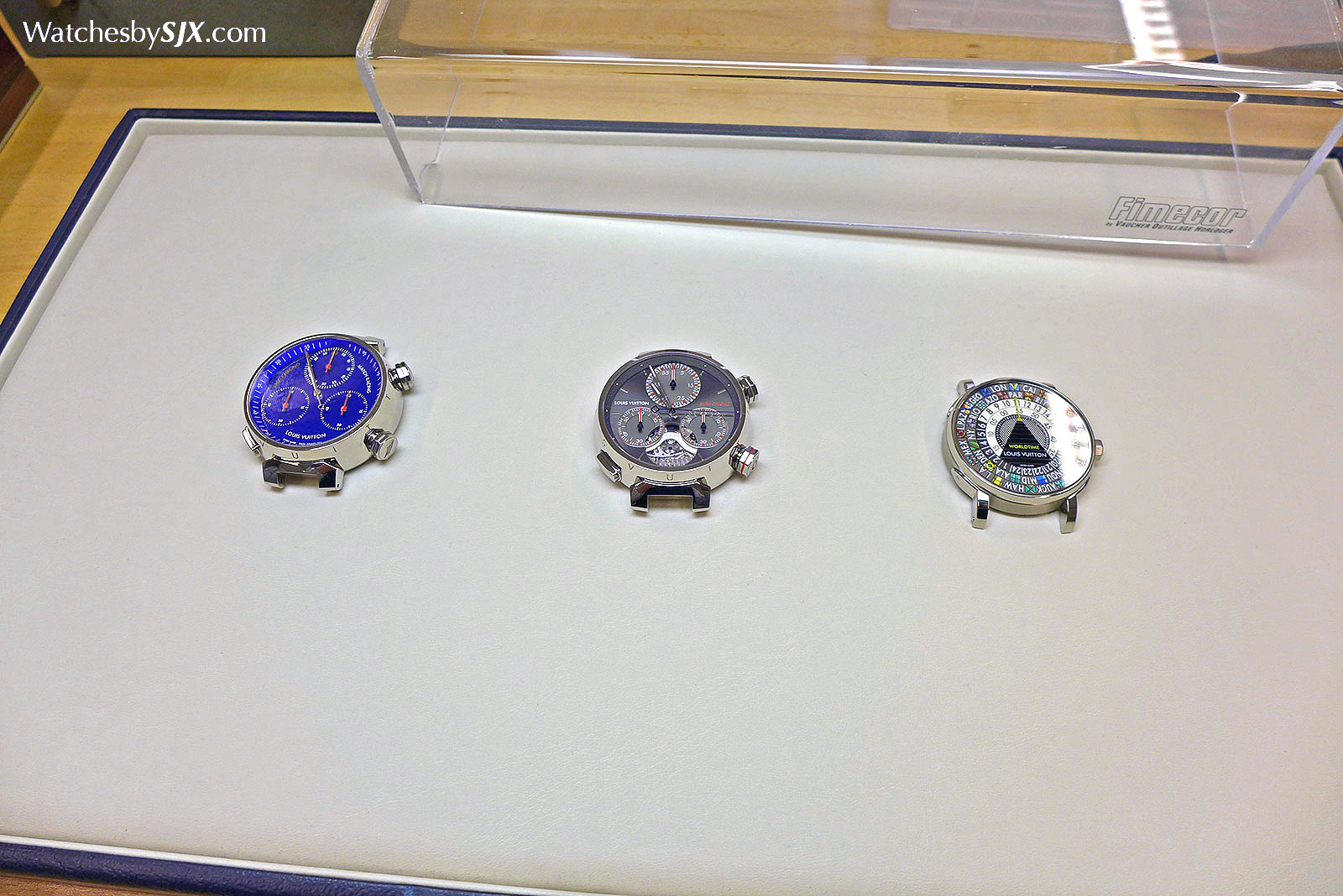 From left: Two generations of the Twin Chrono, and the Escale Worldtime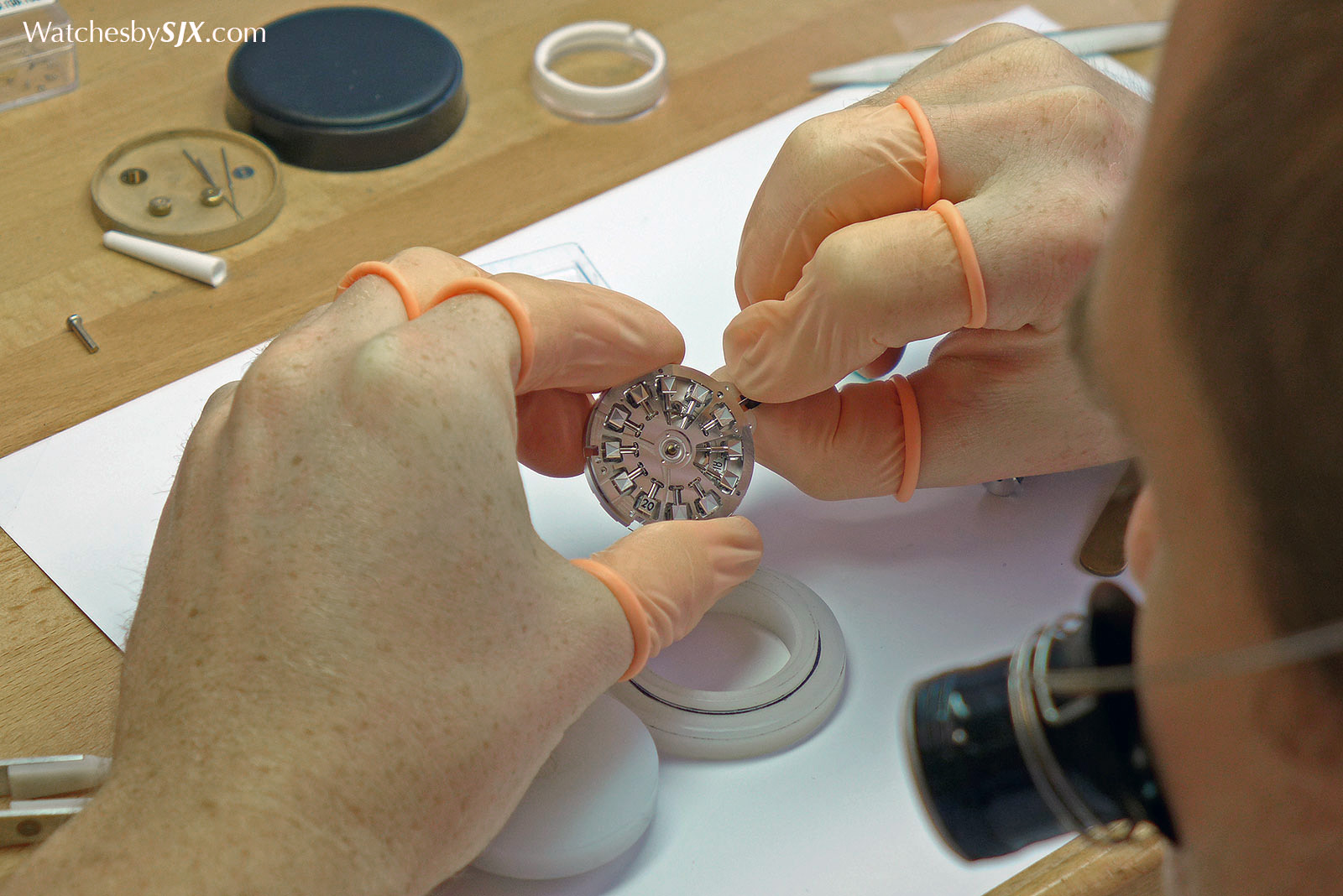 Putting together the Spin Time
Each complicated watch made at La Fabrique du Temps is the responsibility of a single watchmaker during assembly, and also for after-sales service – the watchmaker that put the watch together has to fix it.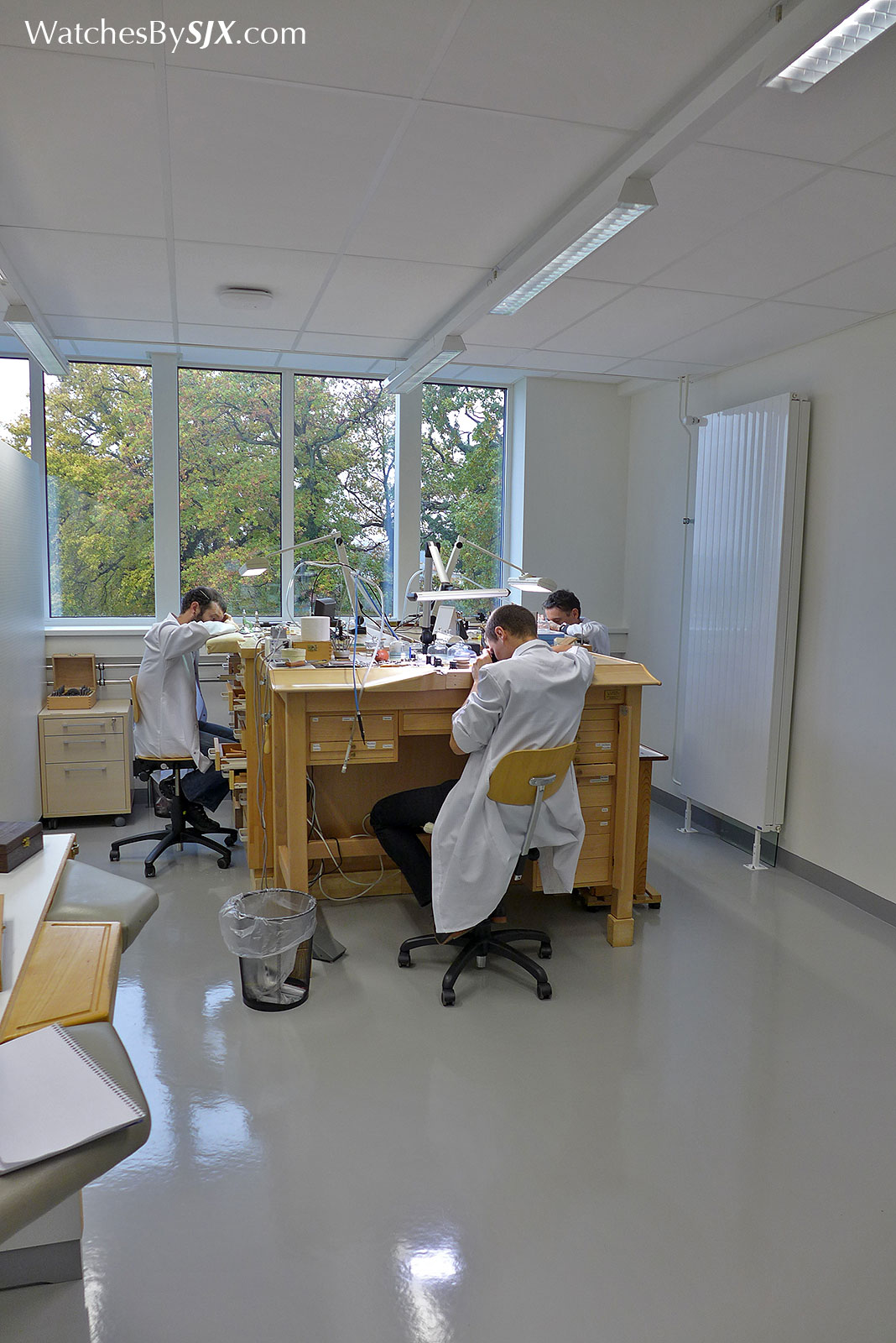 Grand complication assembly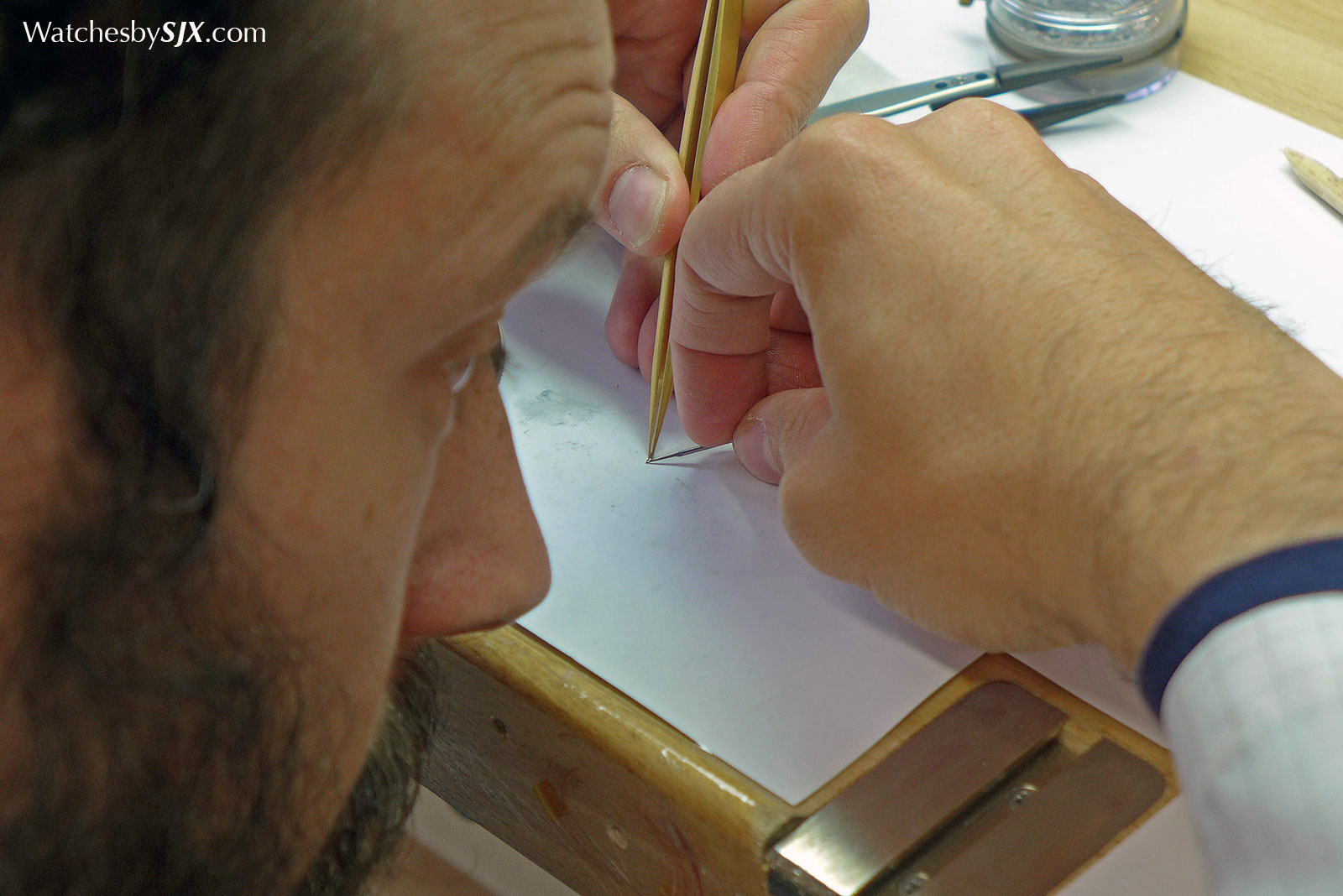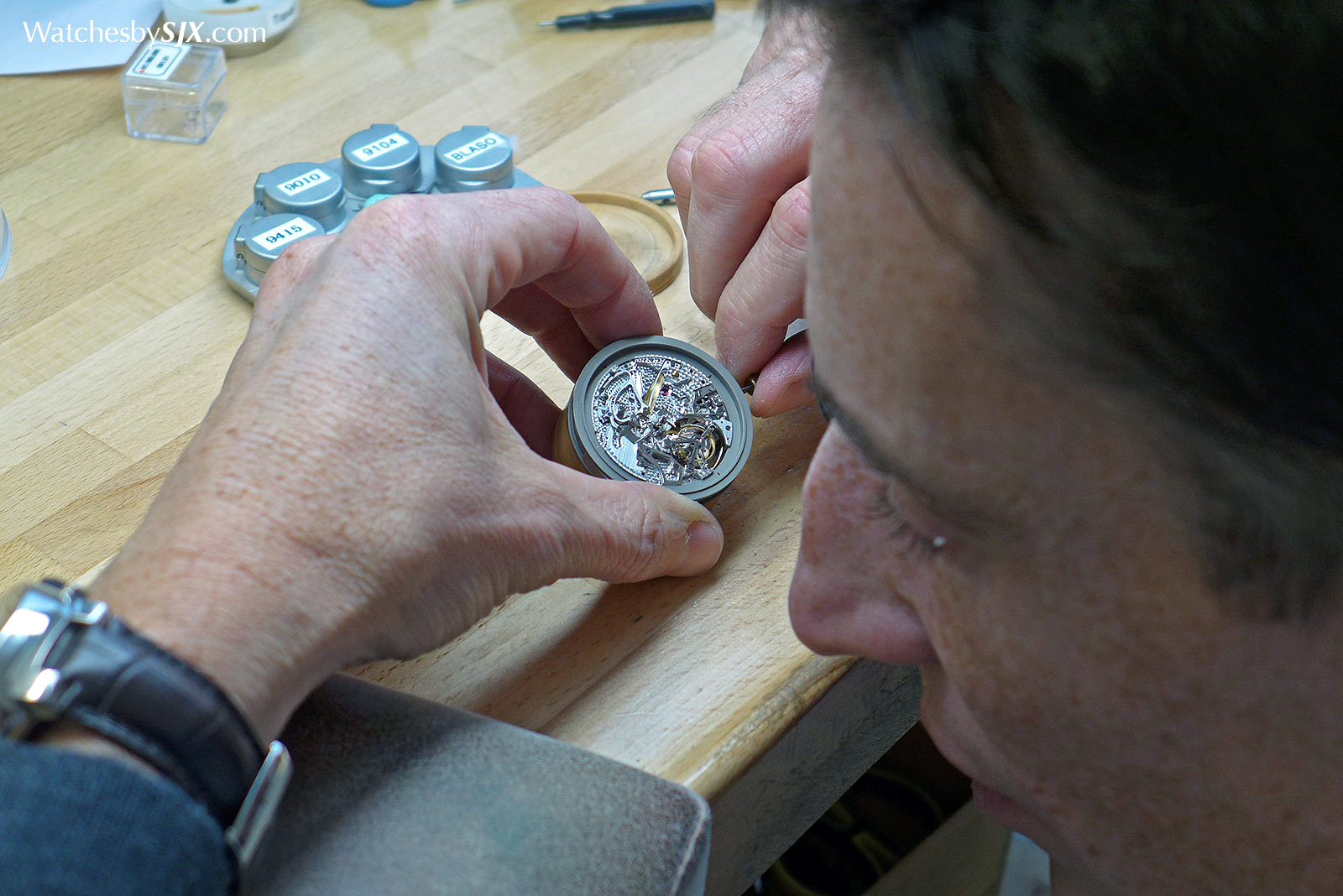 Minute repeater assembly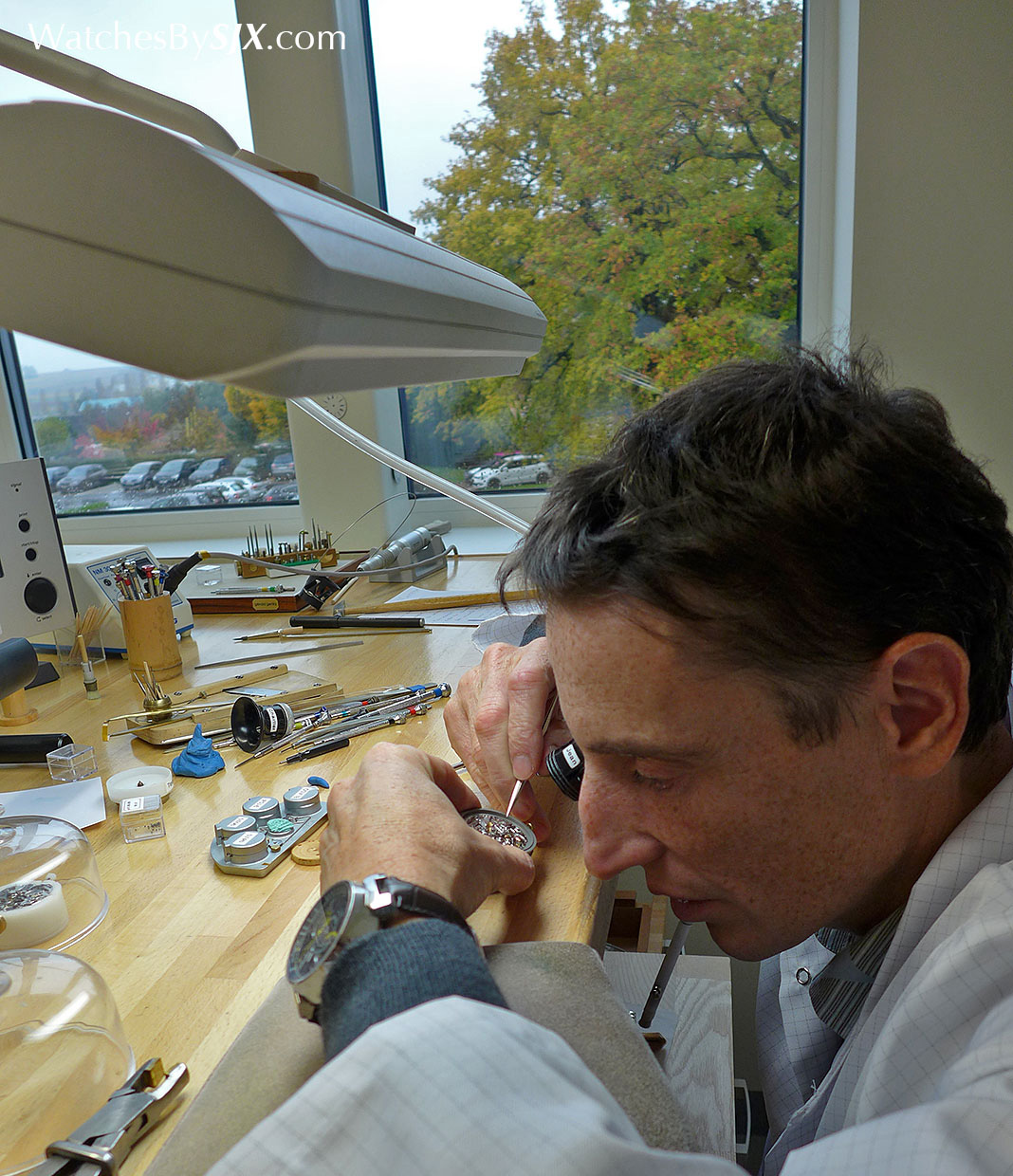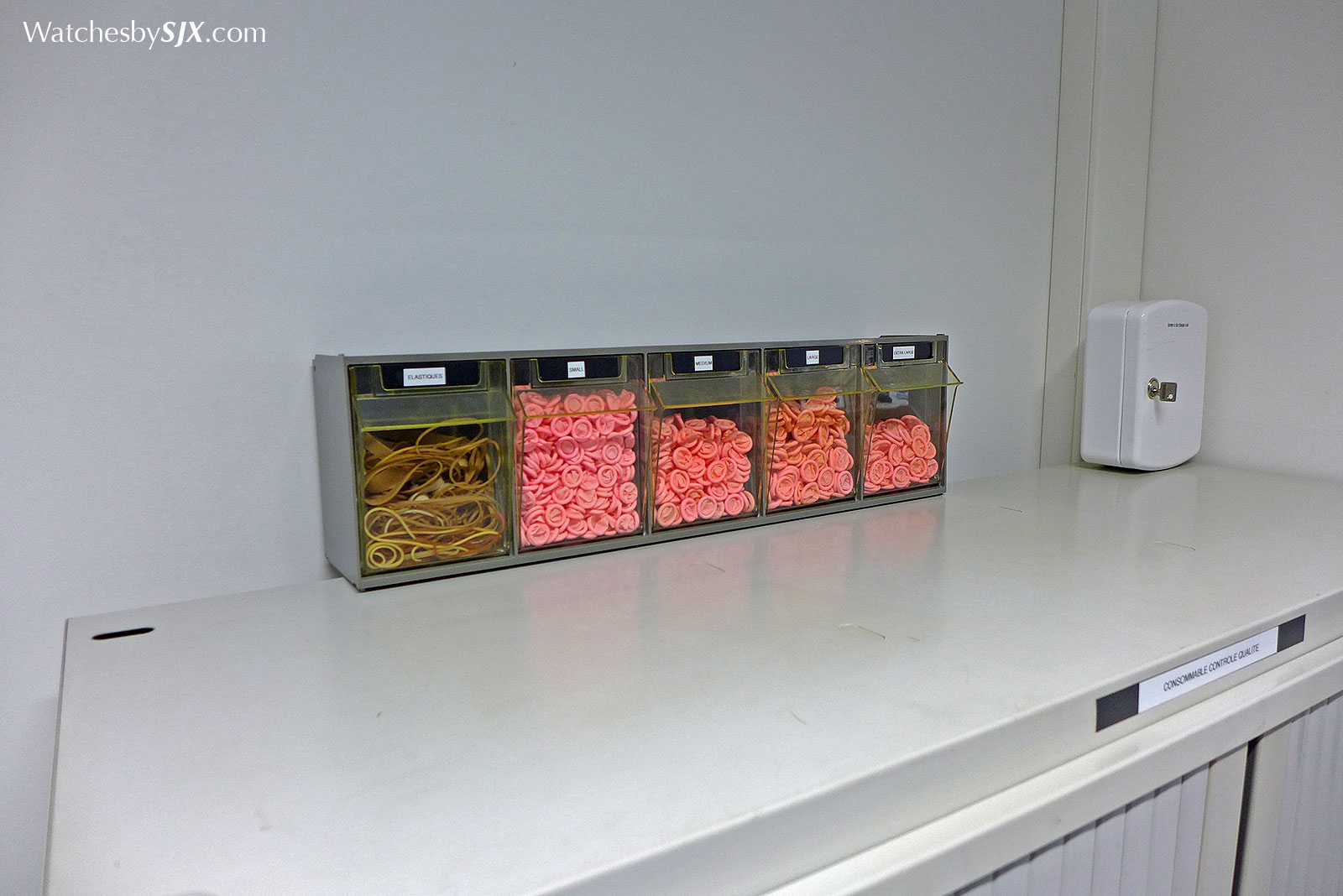 Vital equipment for watchmakers
Dial manufacturing Most intriguing is the dial manufacturing department, a rare sight in a watch factory. Most watch brands outsource dial production because it is a specialised, complex process that requires many toxic chemicals for the plating and coating processes. La Fabrique Du Temps can produce a dial from scratch, starting with a brass blank that's milled by a CNC machine. The brass disc is then finished, often with a sun ray brushing, before undergoing several layers of galvanic coating to get the metallic colour typically found in watch dials. Even the dial printing and applied numerals are done in-house, as are the delicate mother of pearl inlays found on some models.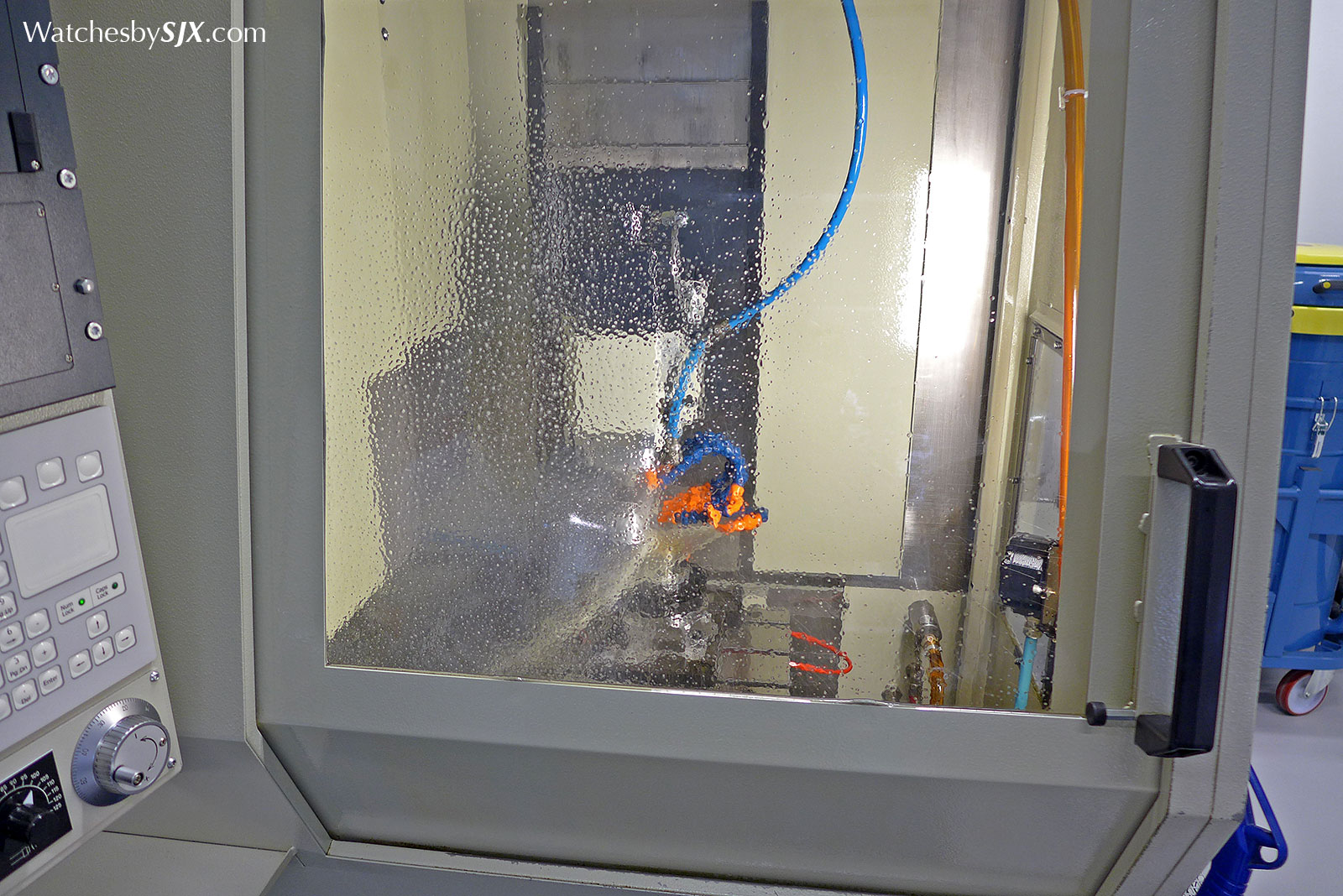 Dial blanks being machined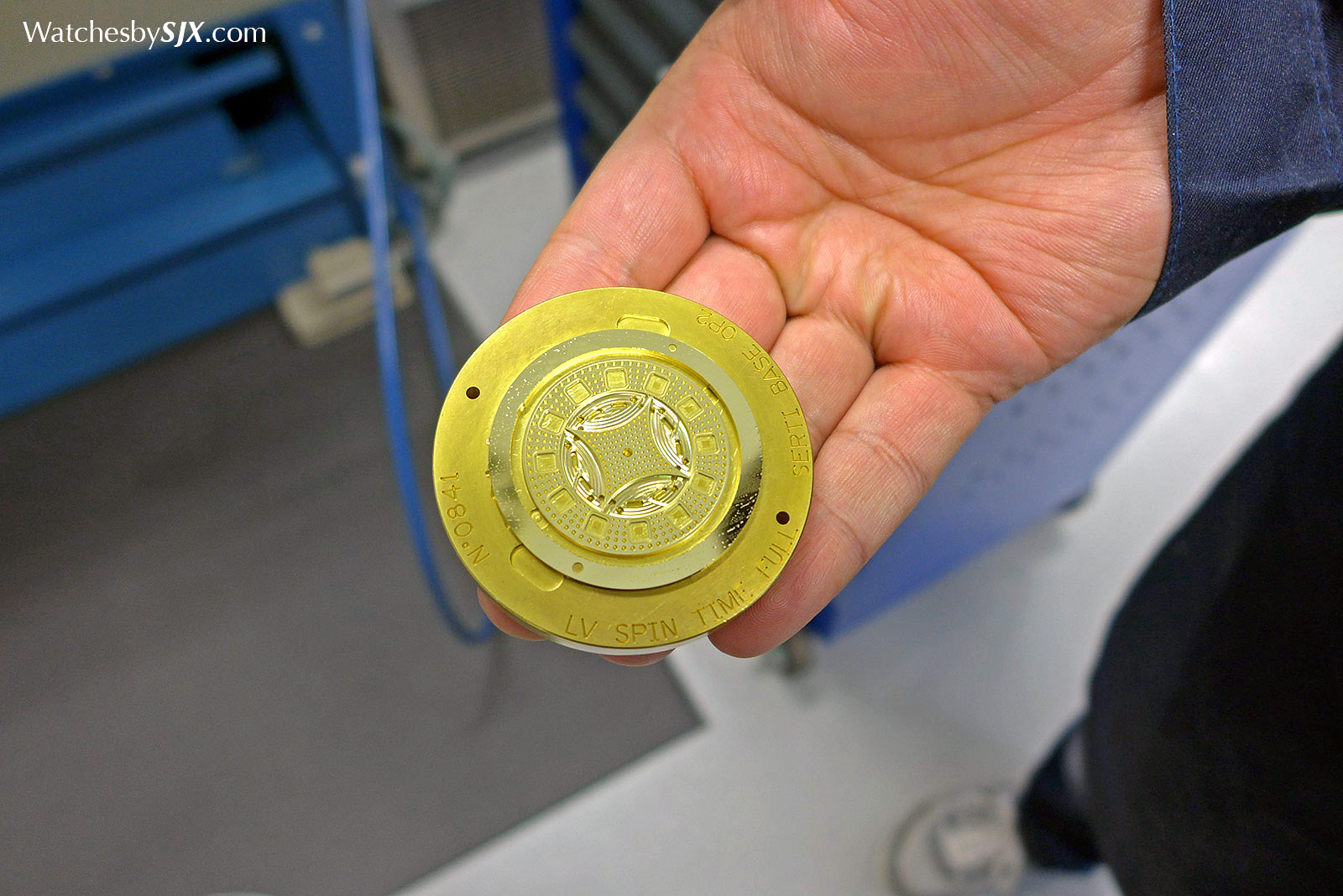 The dial blank in brass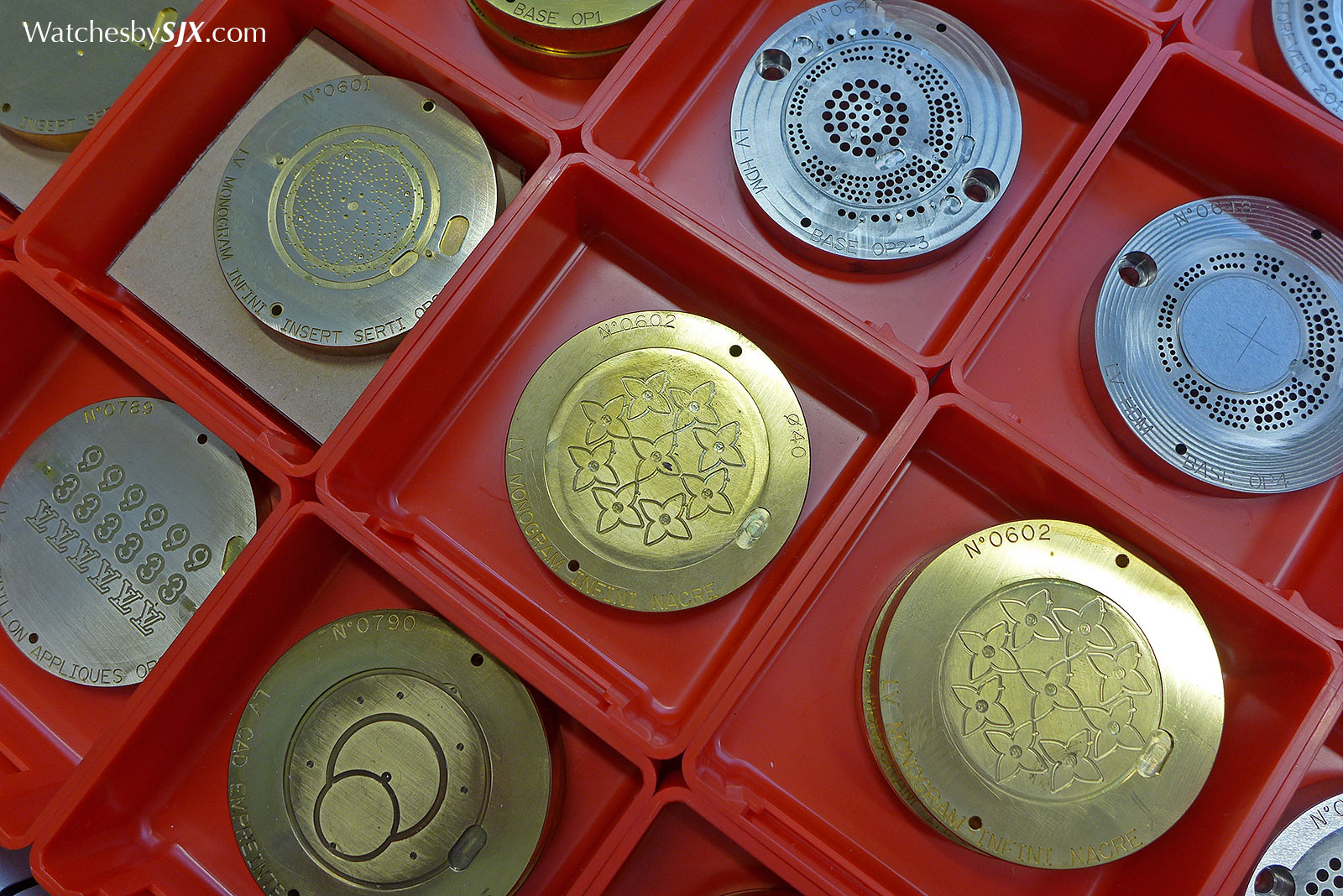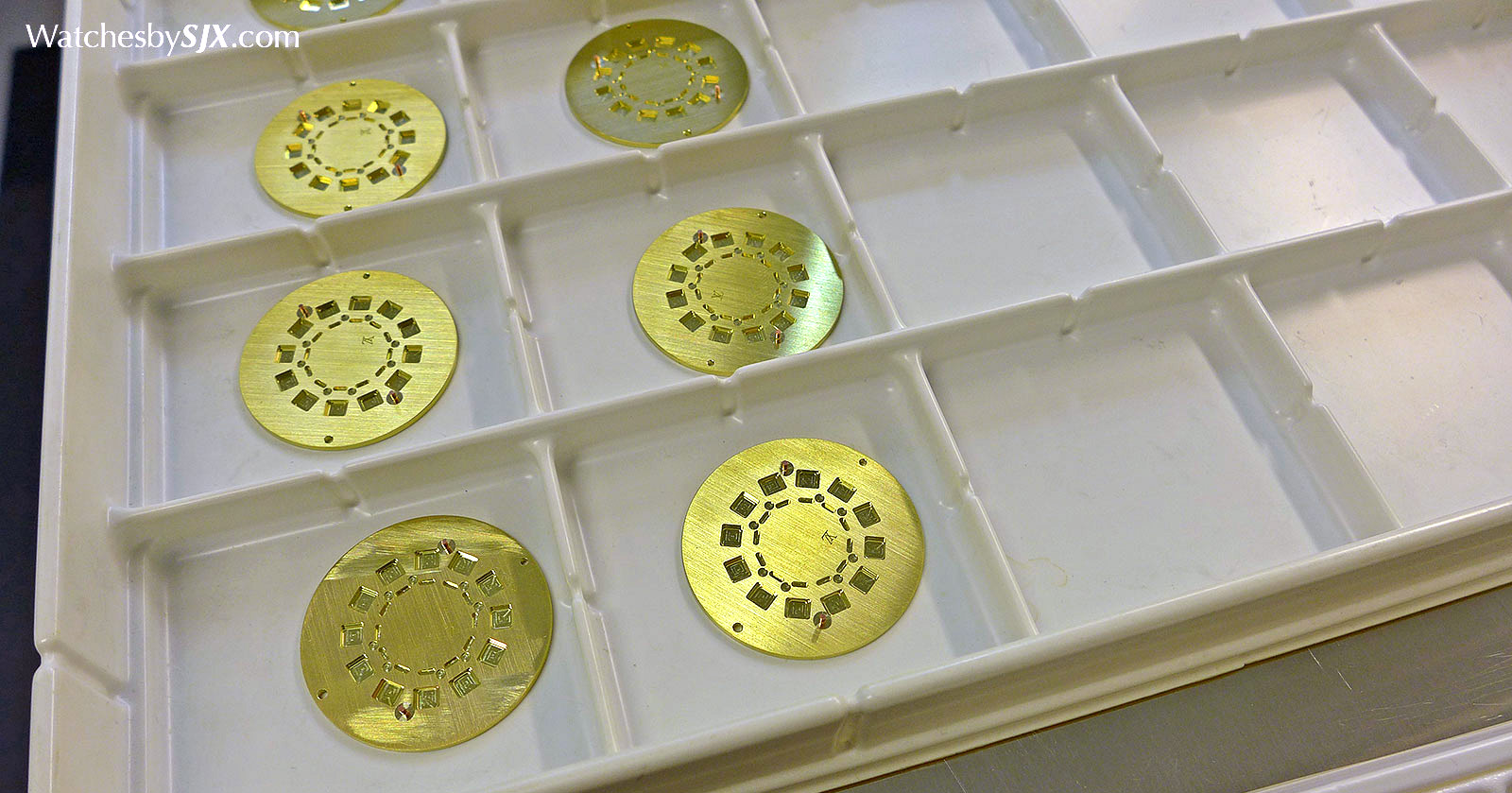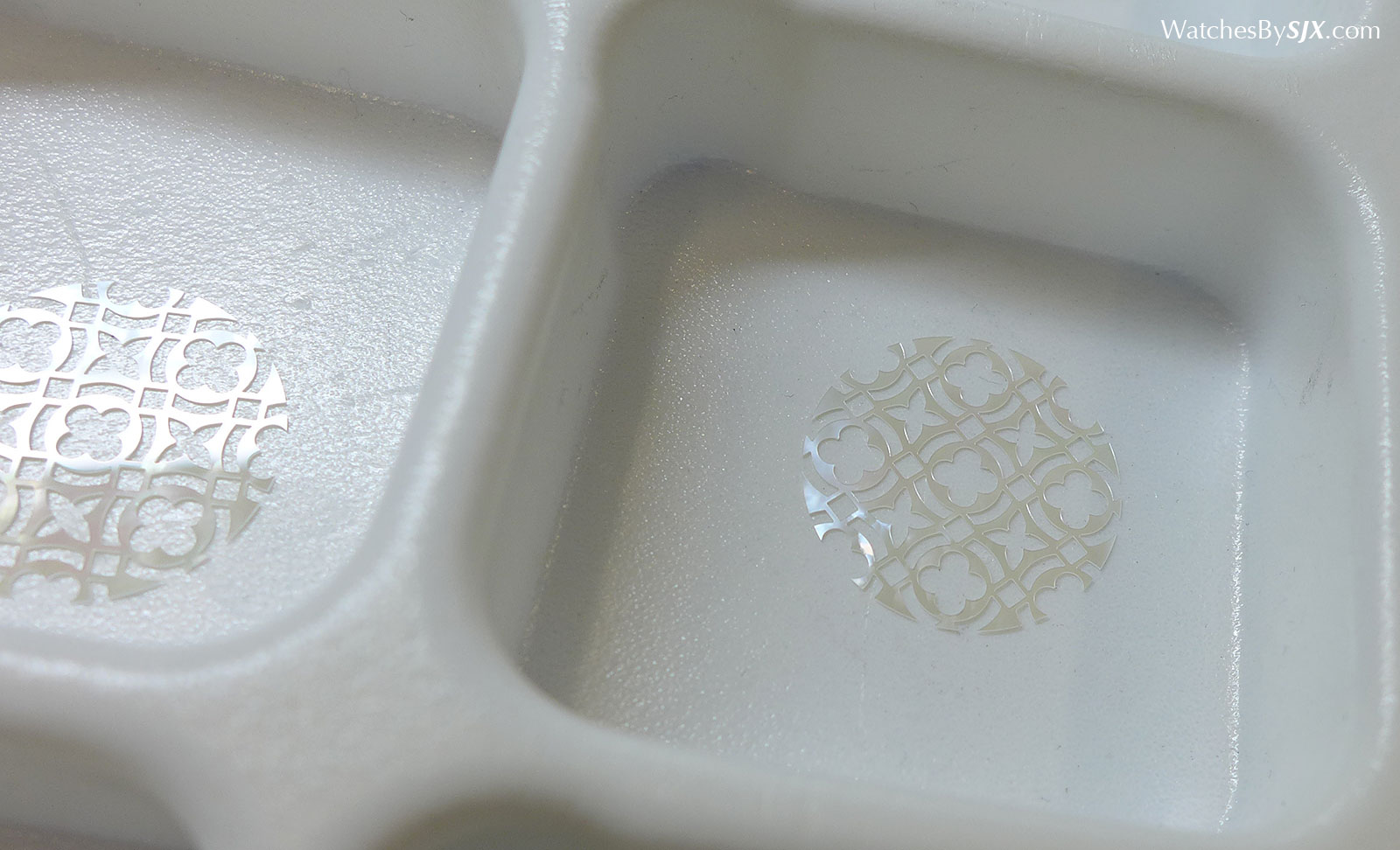 Mother of pearl dial inlays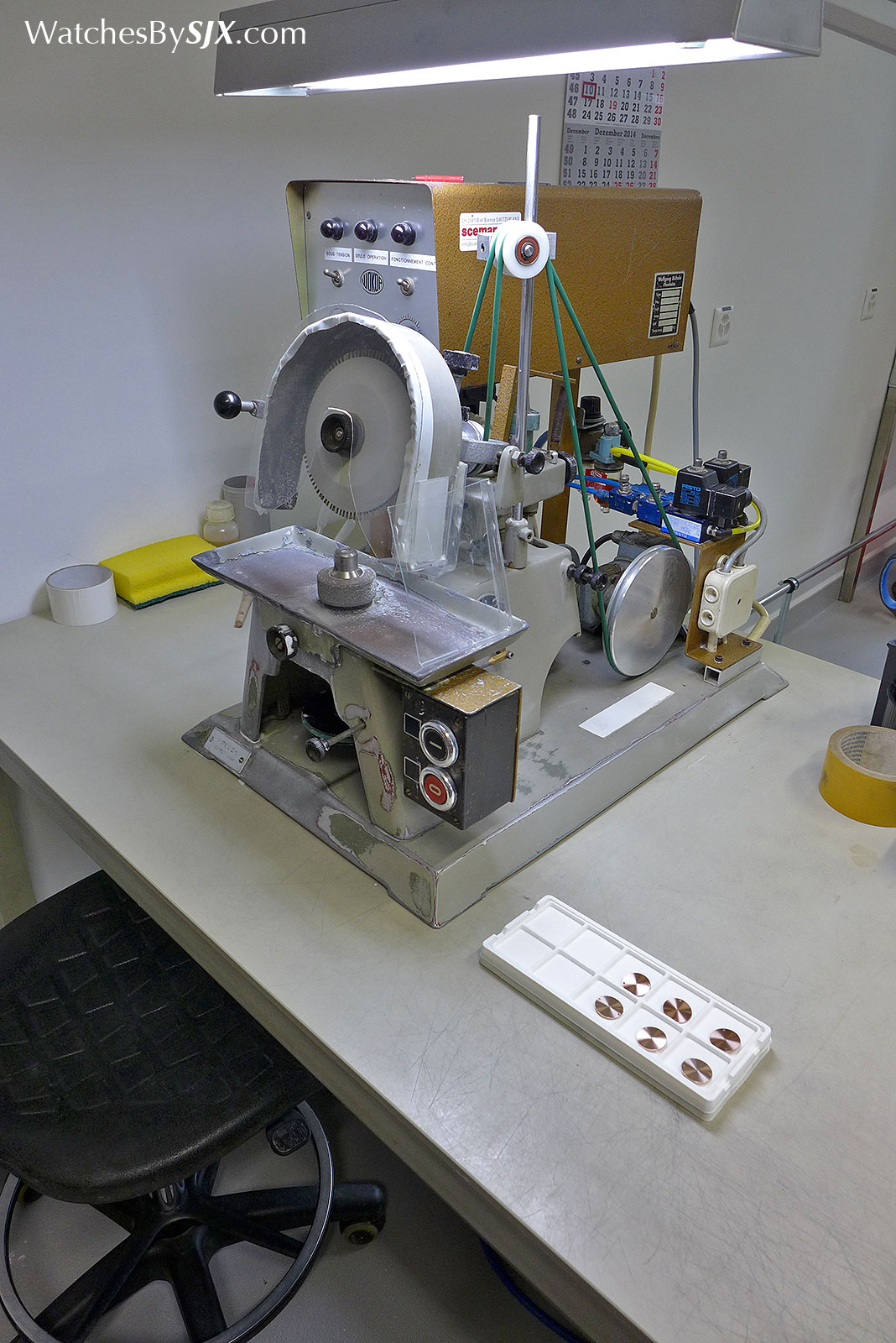 A spinning wheel used to apply the sun ray finishing to dials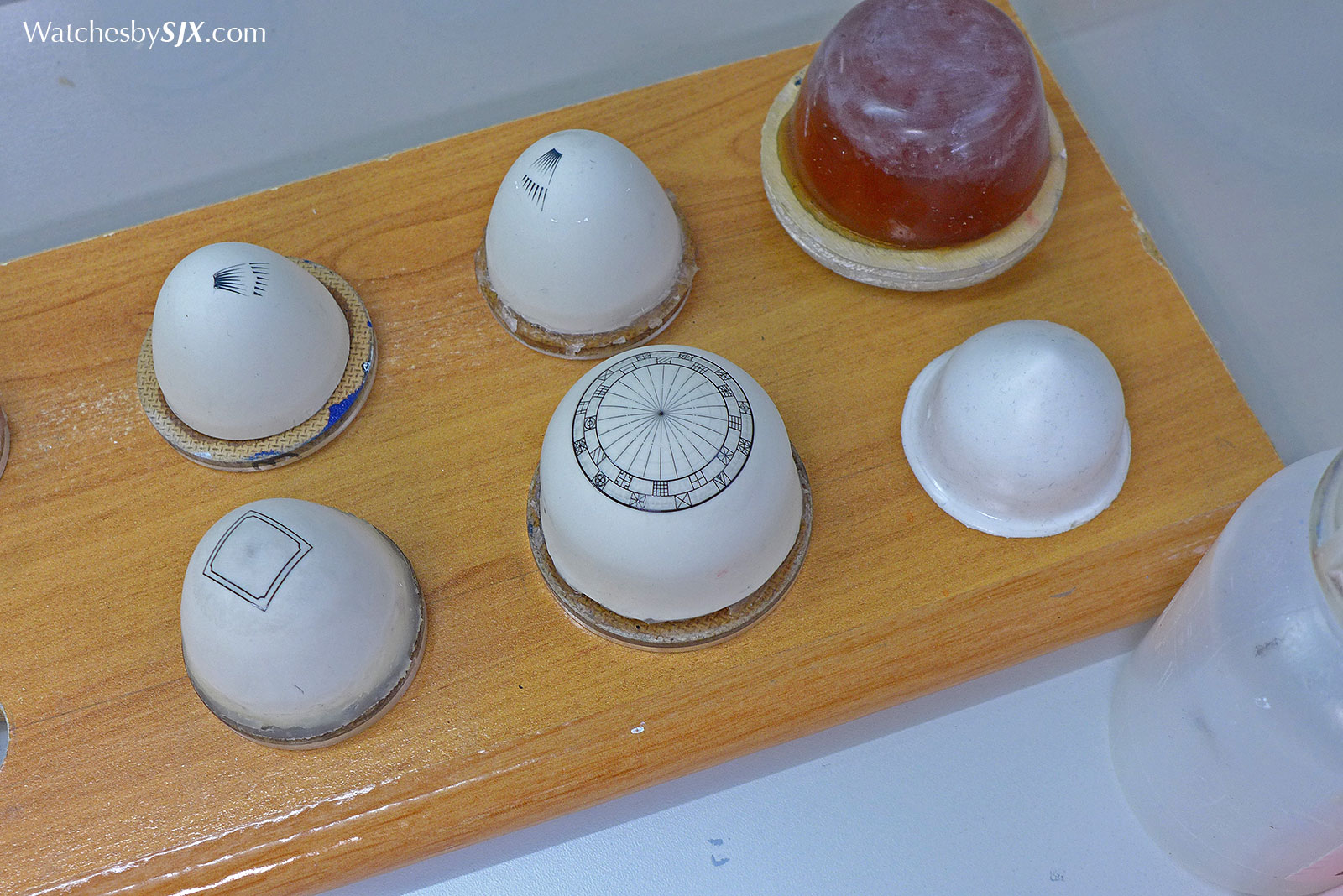 Tampons for printing text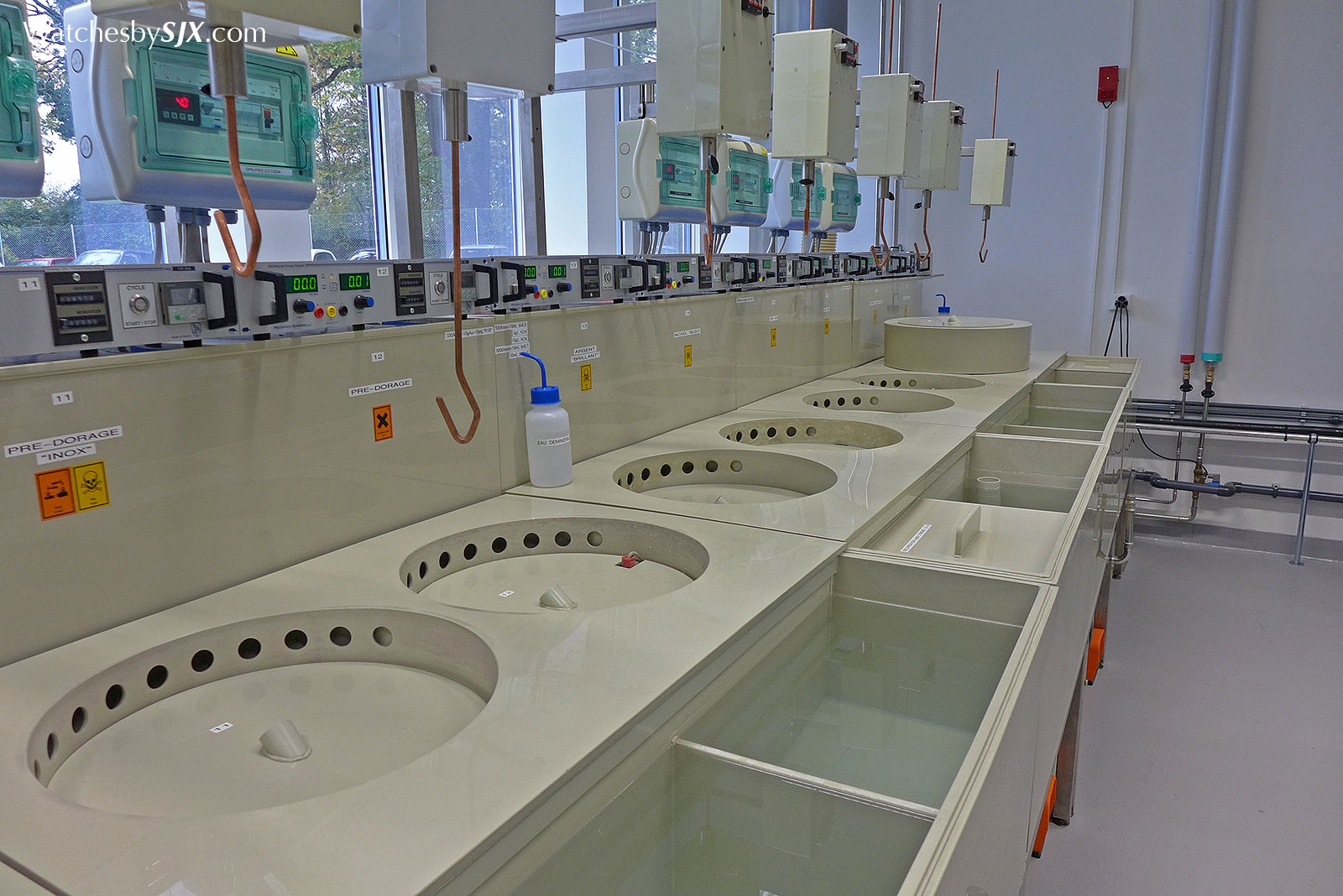 Chemical baths for galvanic coating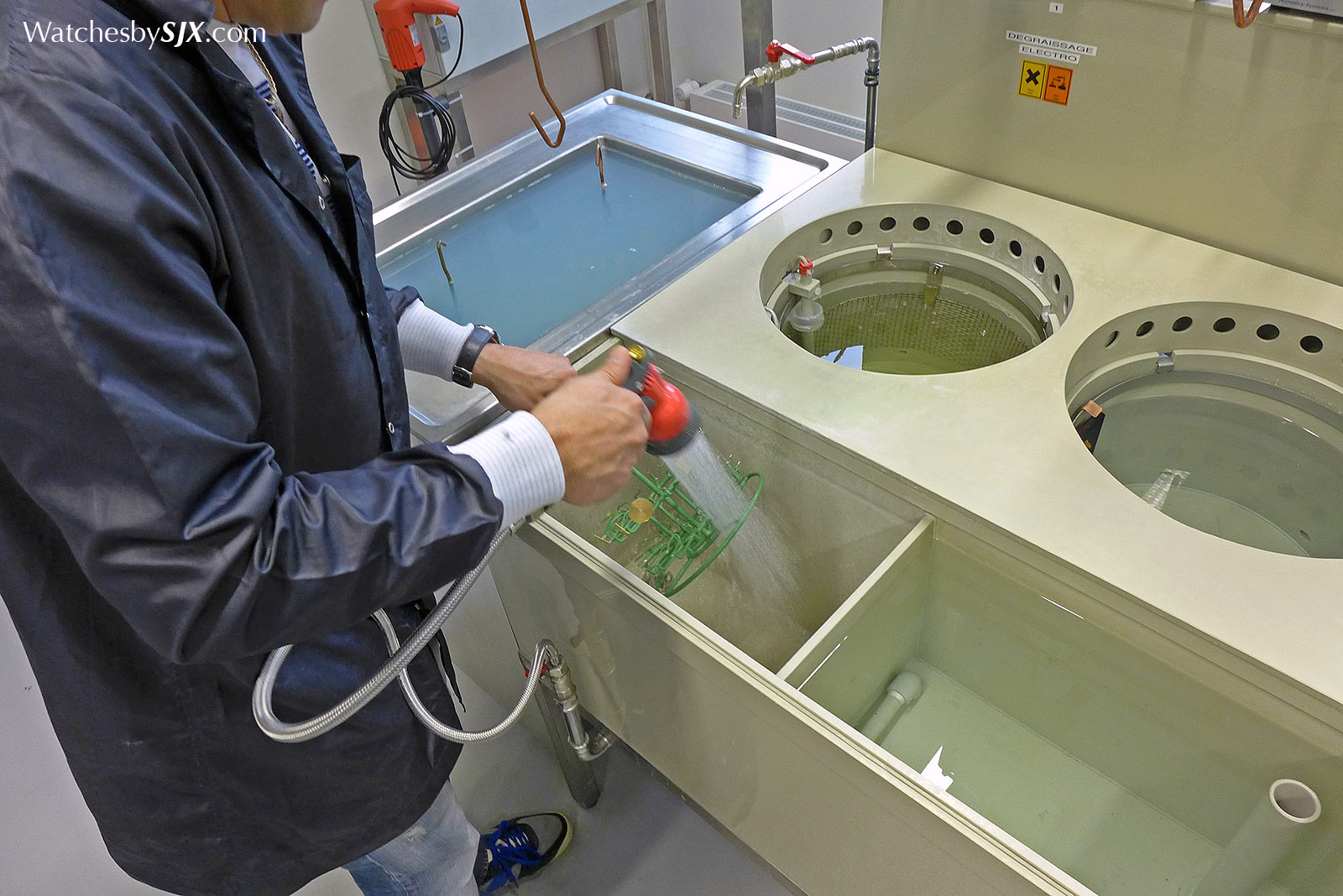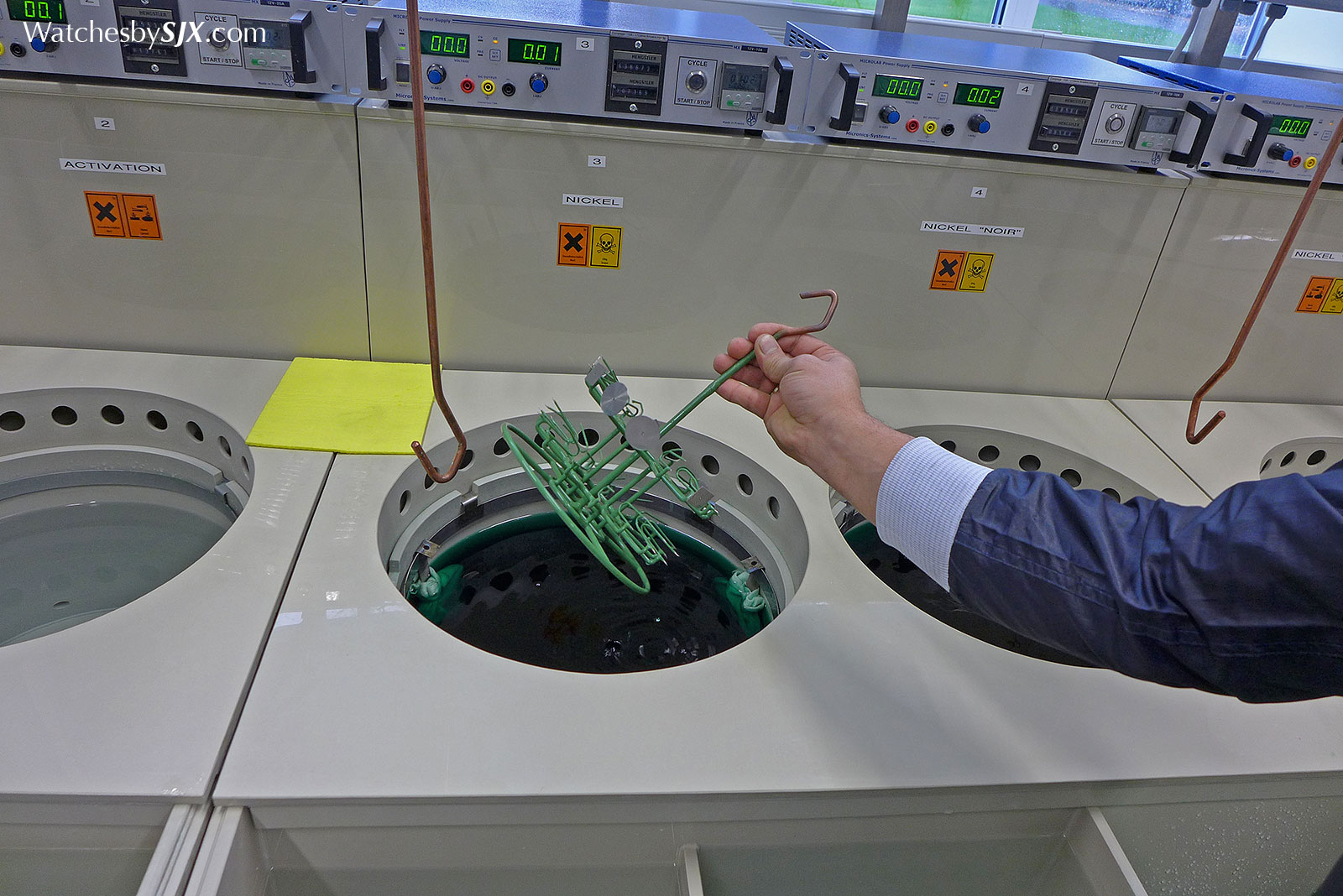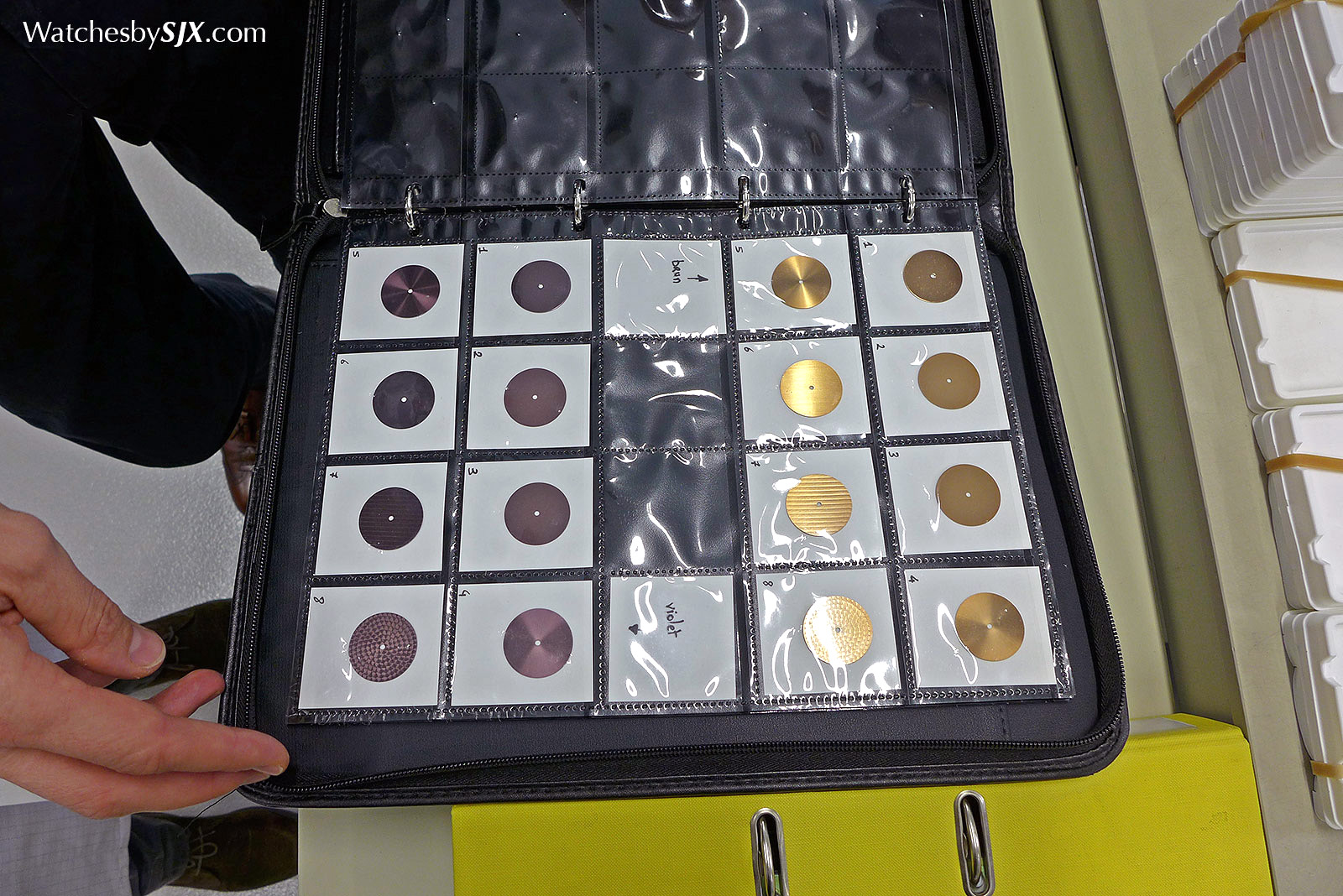 Thousands of colours are possible with an in-house plating facility
One artisan specialises in painting the technicolour dials of the Escale Worldtime, with an incredibly fine brush and a steady hand. 30 colours are applied to the dial before it is fired in an oven to harden the paint.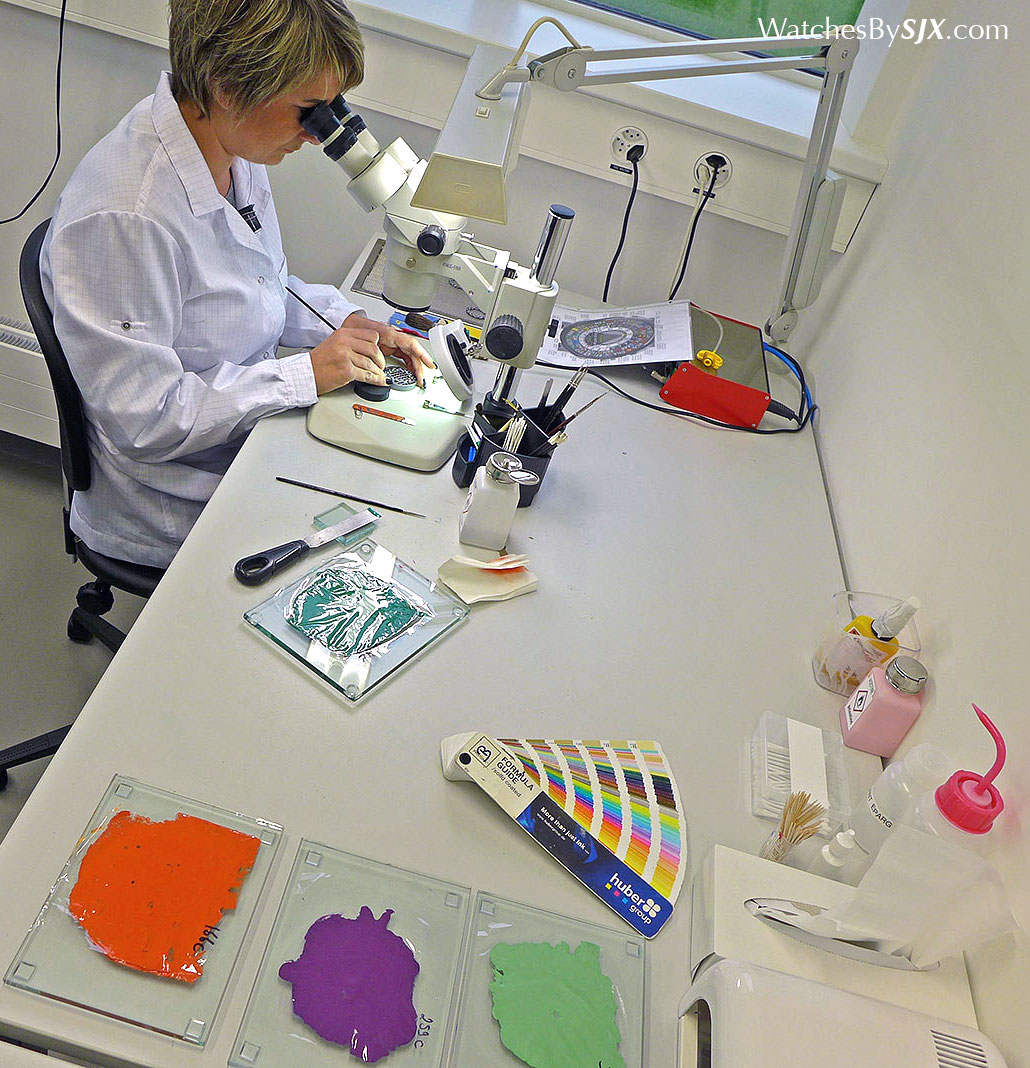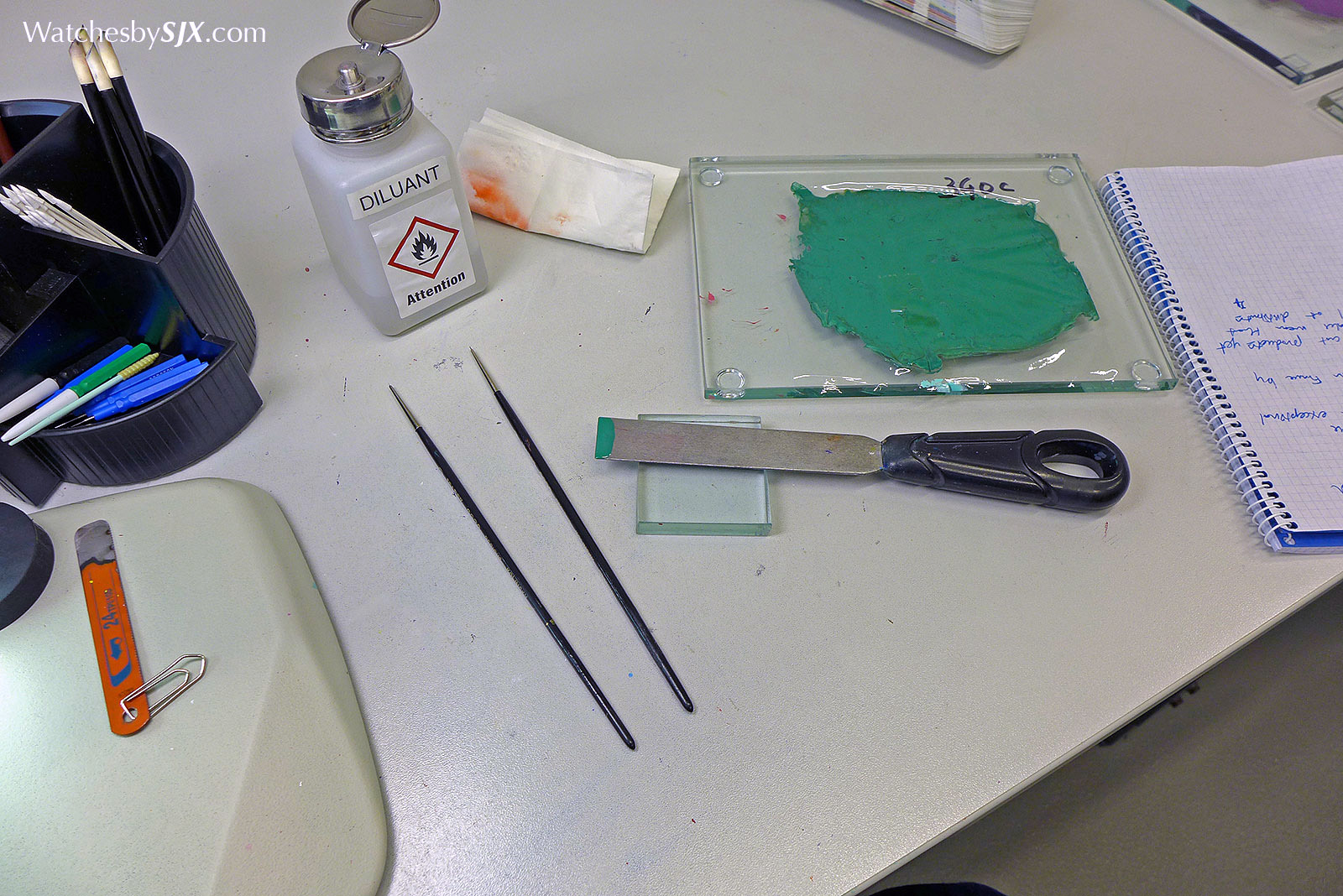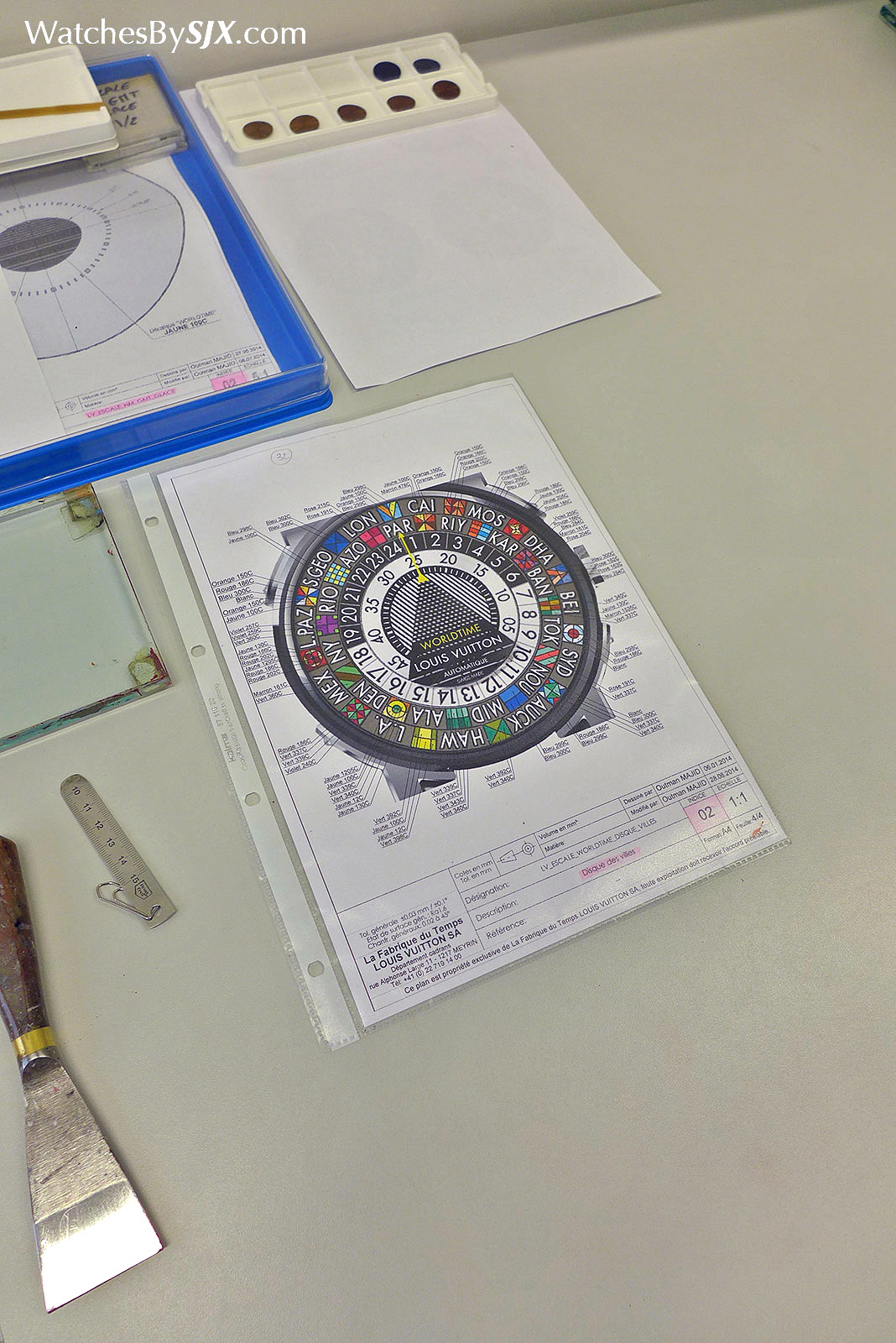 The template for painting the world time dial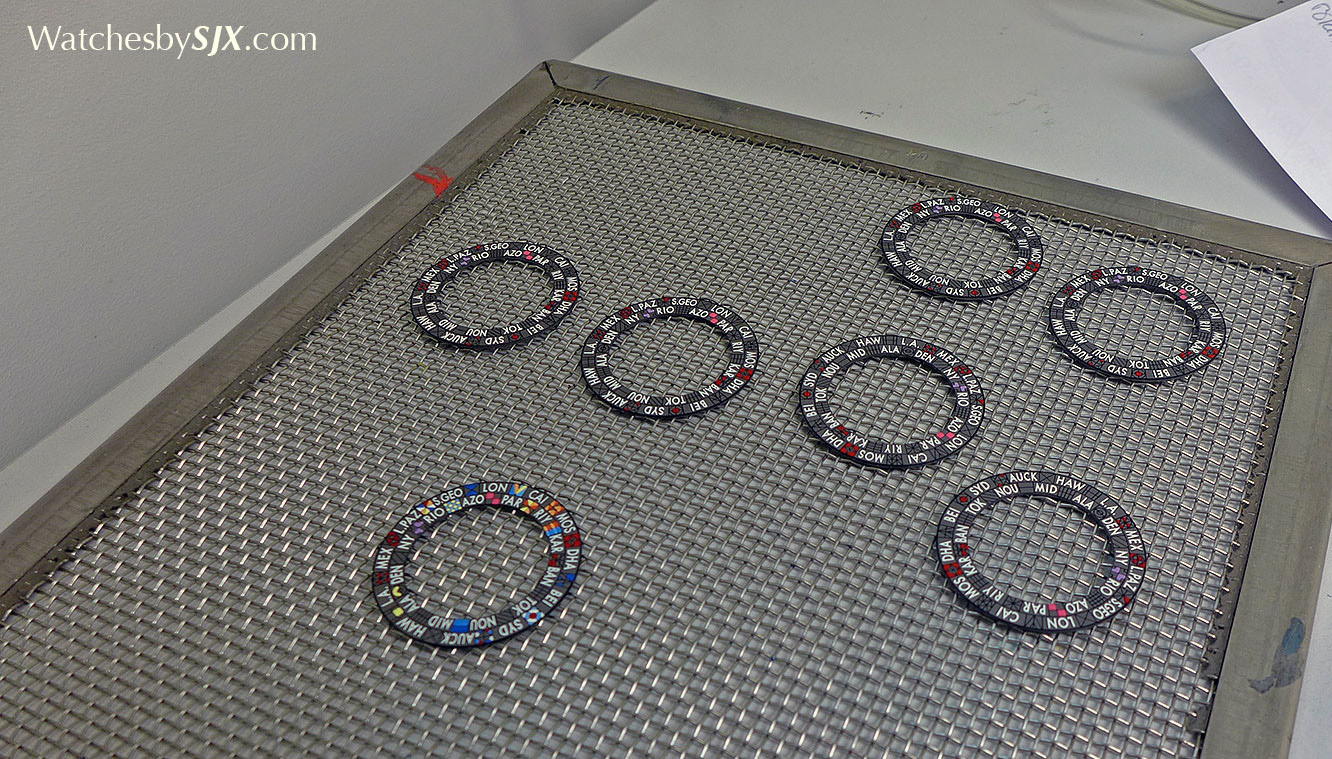 Works in progress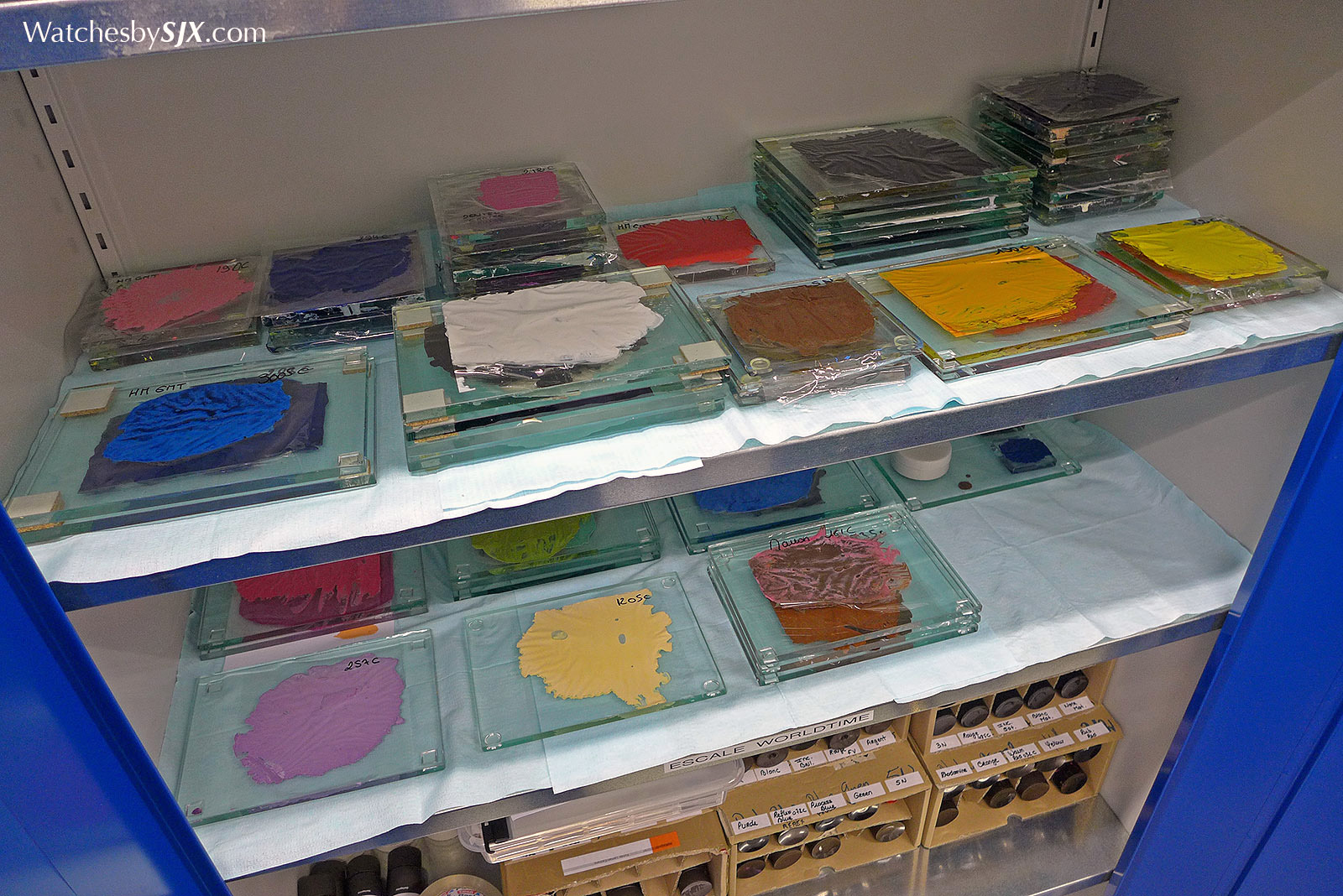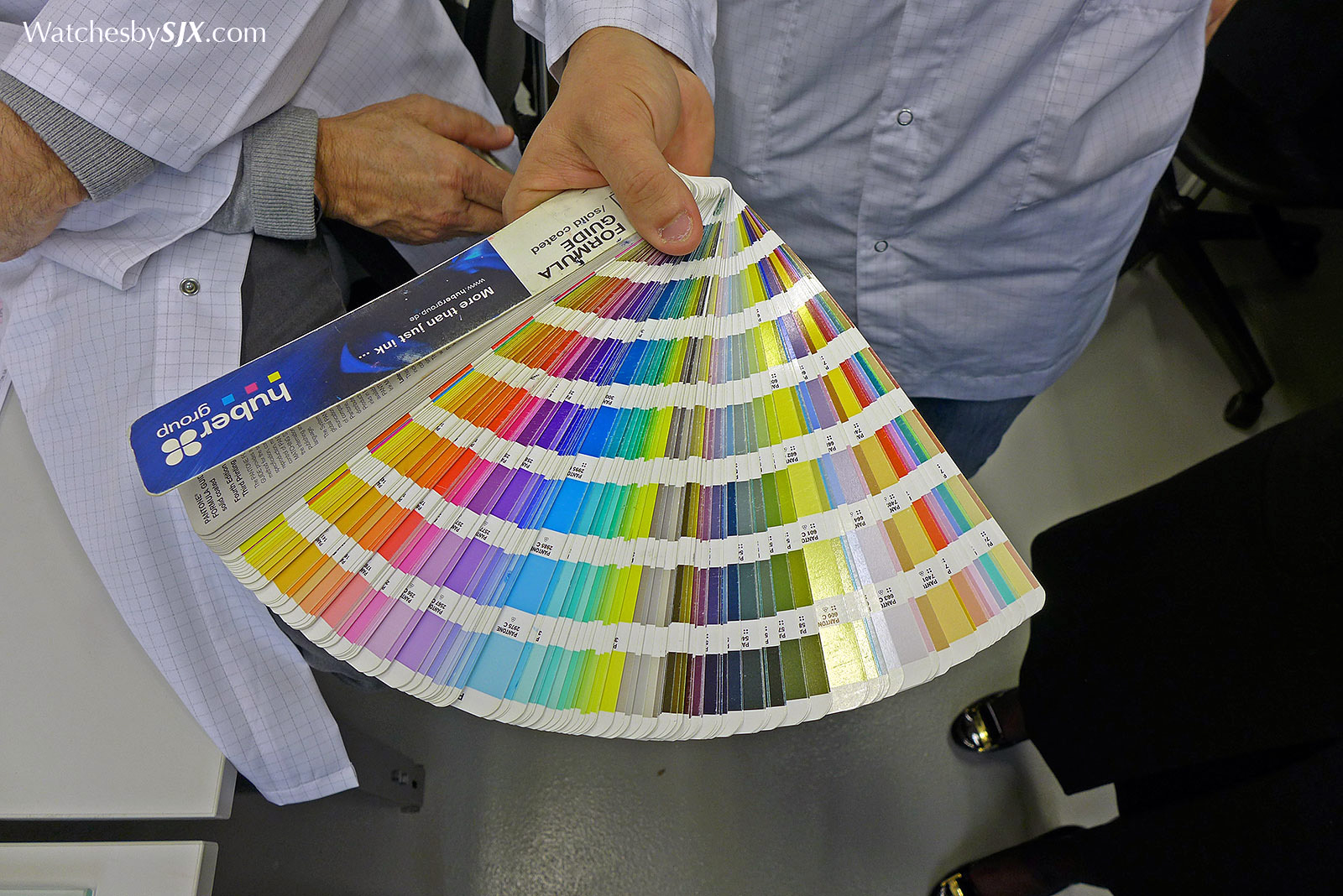 The vast spectrum of colours available
Your correspondent tried his hand at painting the dial – and failed. Fortunately the paint can be wiped off while wet.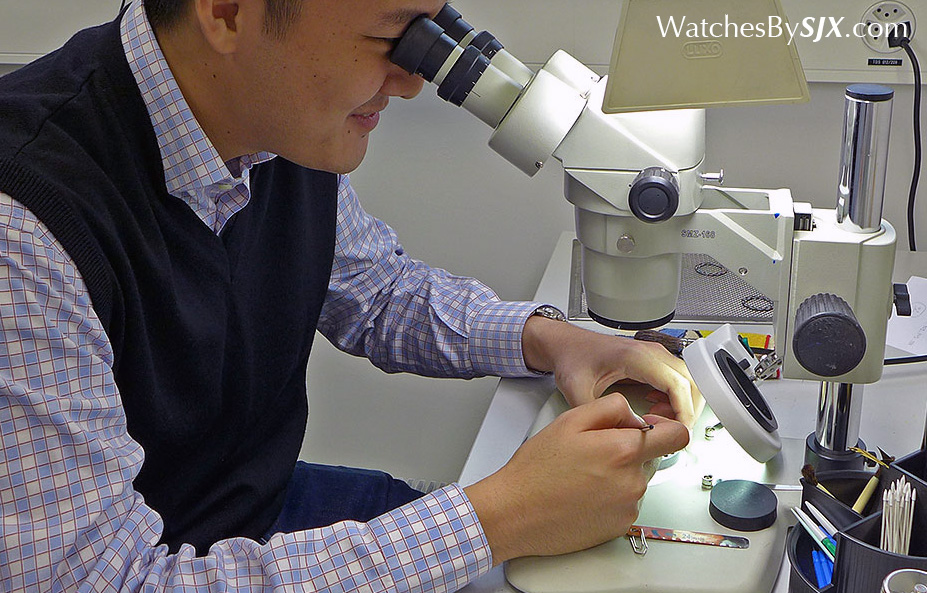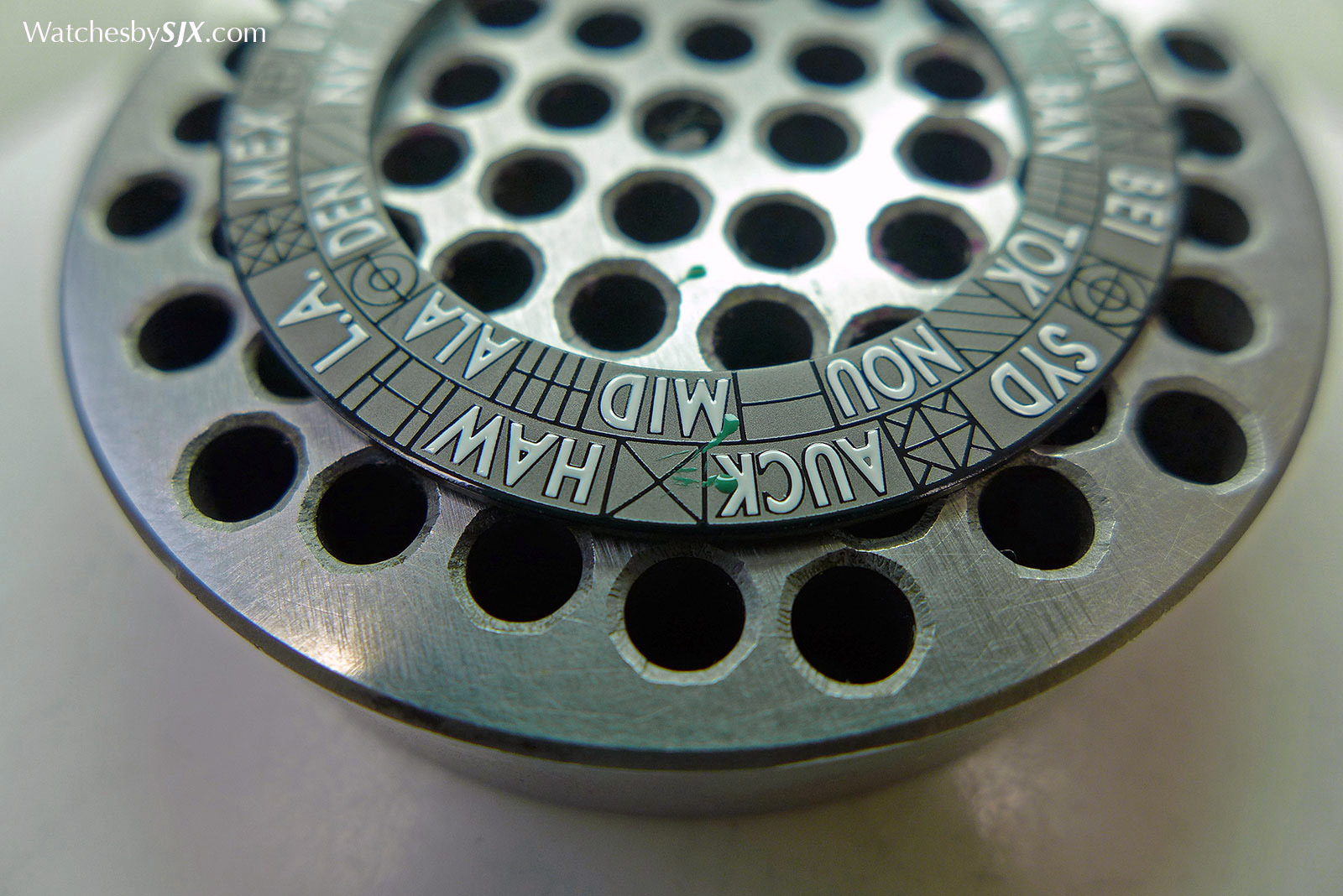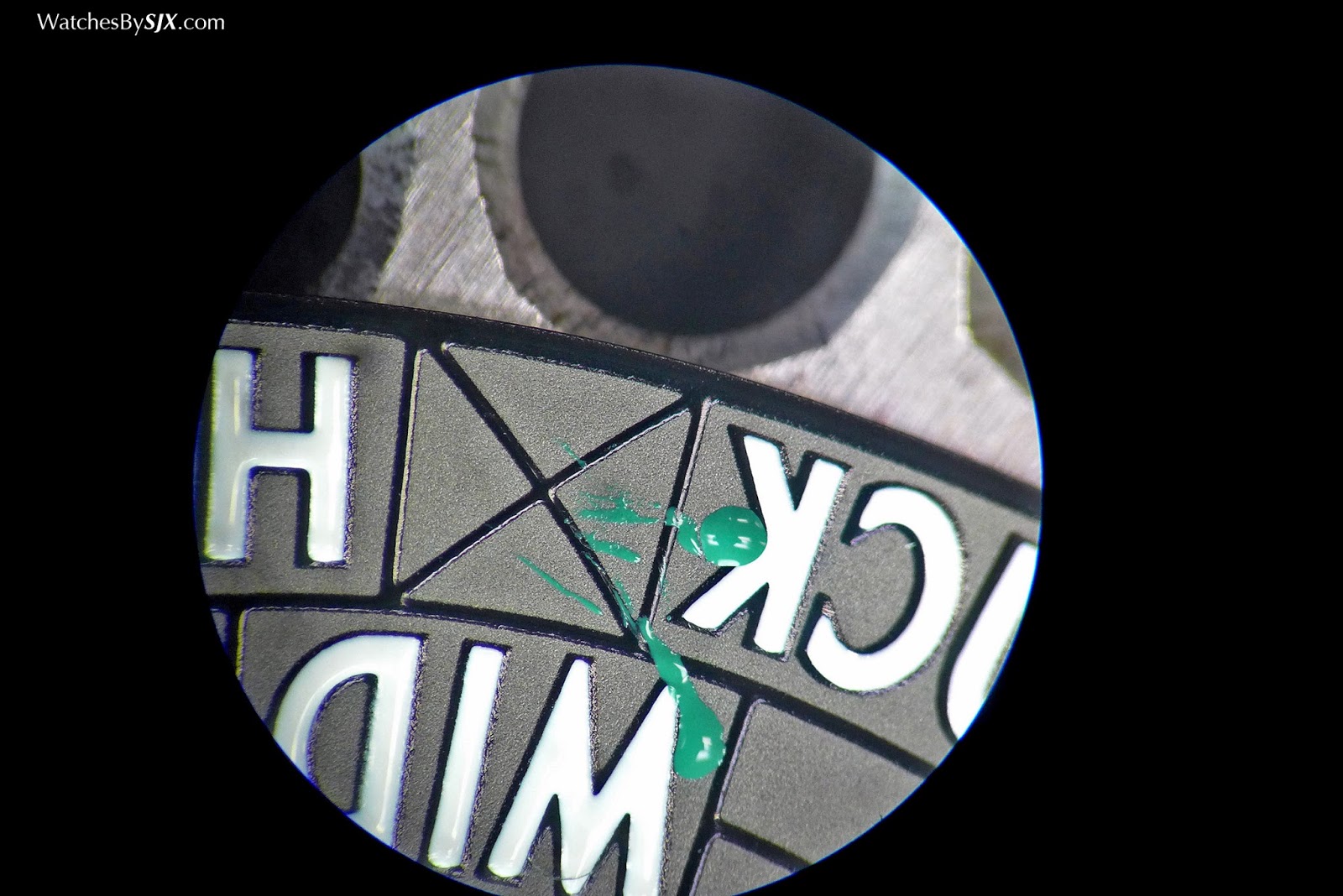 Louis Vuitton has ambitious plans for La Fabrique du Temps, particularly with complications and artisan crafts like dial painting. And more importantly  Michel Navas and Enrico Barbasini are busy dreaming.
Back to top.
---
You may also enjoy these.