Up Close With The McGonigle Tuscar One in Ten (With Explanation And Original Photos)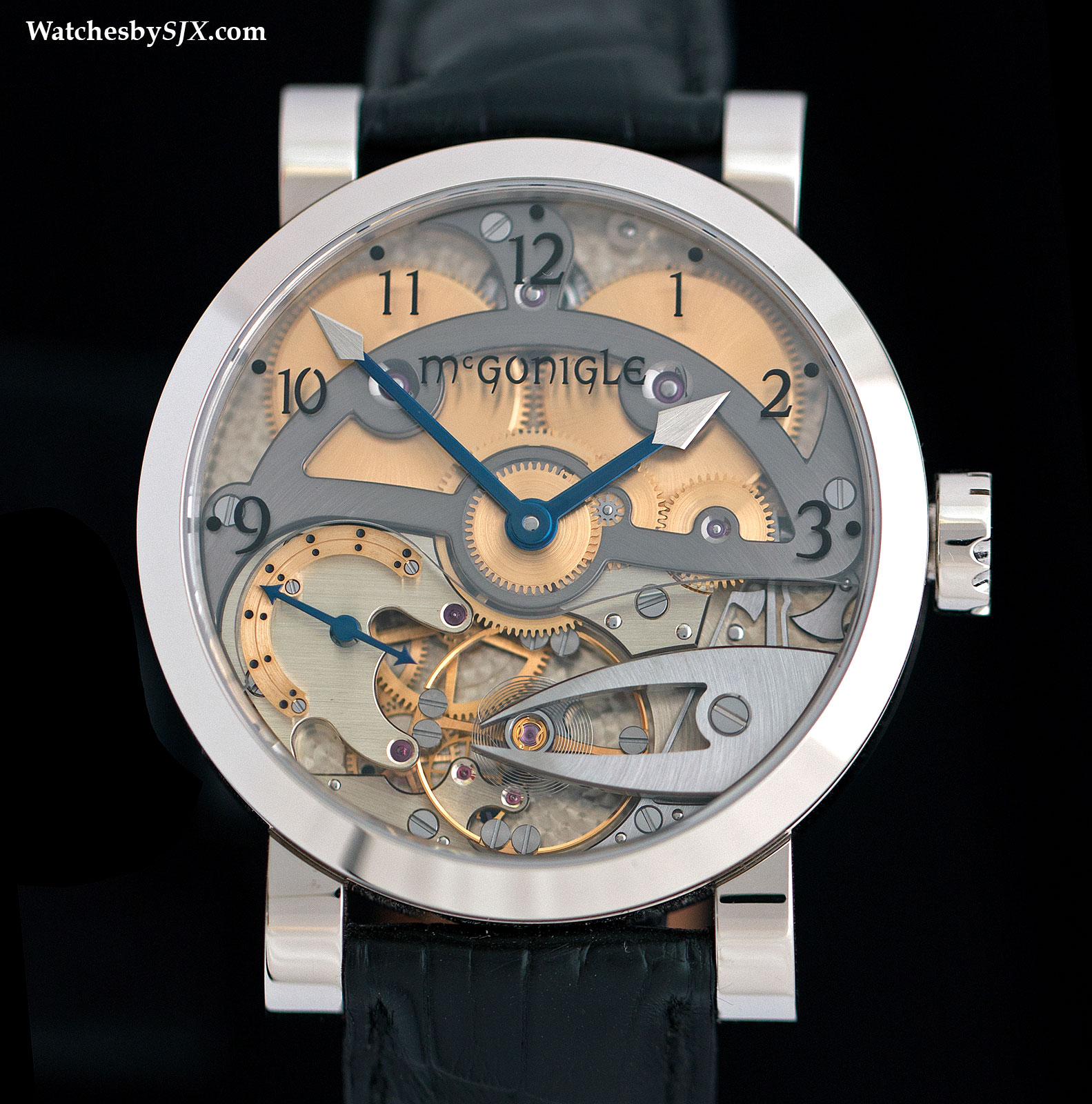 Born of Irish roots but made in Switzerland, the Tuscar was the first time-only wristwatch from the McGonigle brothers, and first introduced as a limited edition of 10 pieces, one of which is presented in all its glory right here.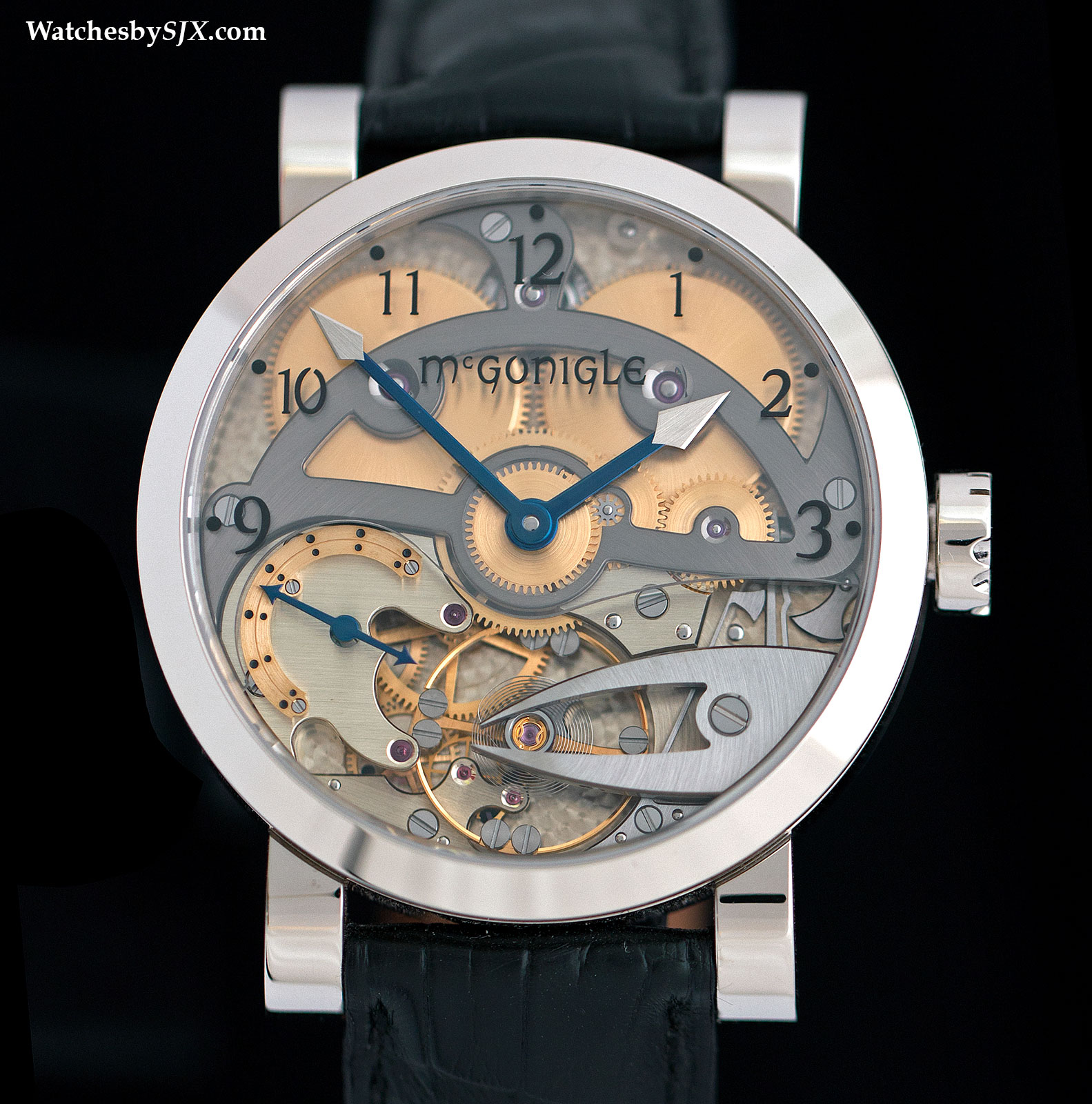 McGonigle comprises two brothers, John and Stephen, both accomplished watchmakers who gained experience with complications at firms like Audemars Piguet and Christophe Claret. While the McGonigle brothers' first timepiece was a tourbillon, their second was the Tuscar, an elaborately finished, three-hand wristwatch. The Tuscar was announced at Baselworld 2010 as a limited edition of only ten, resulting in a quick sell-out. This is one of the ten. it's 41 mm in diameter and in white gold (the currently available Tuscar Bánú is in rose gold), with an open dial that reveals movement and its intriguingly shaped bridges.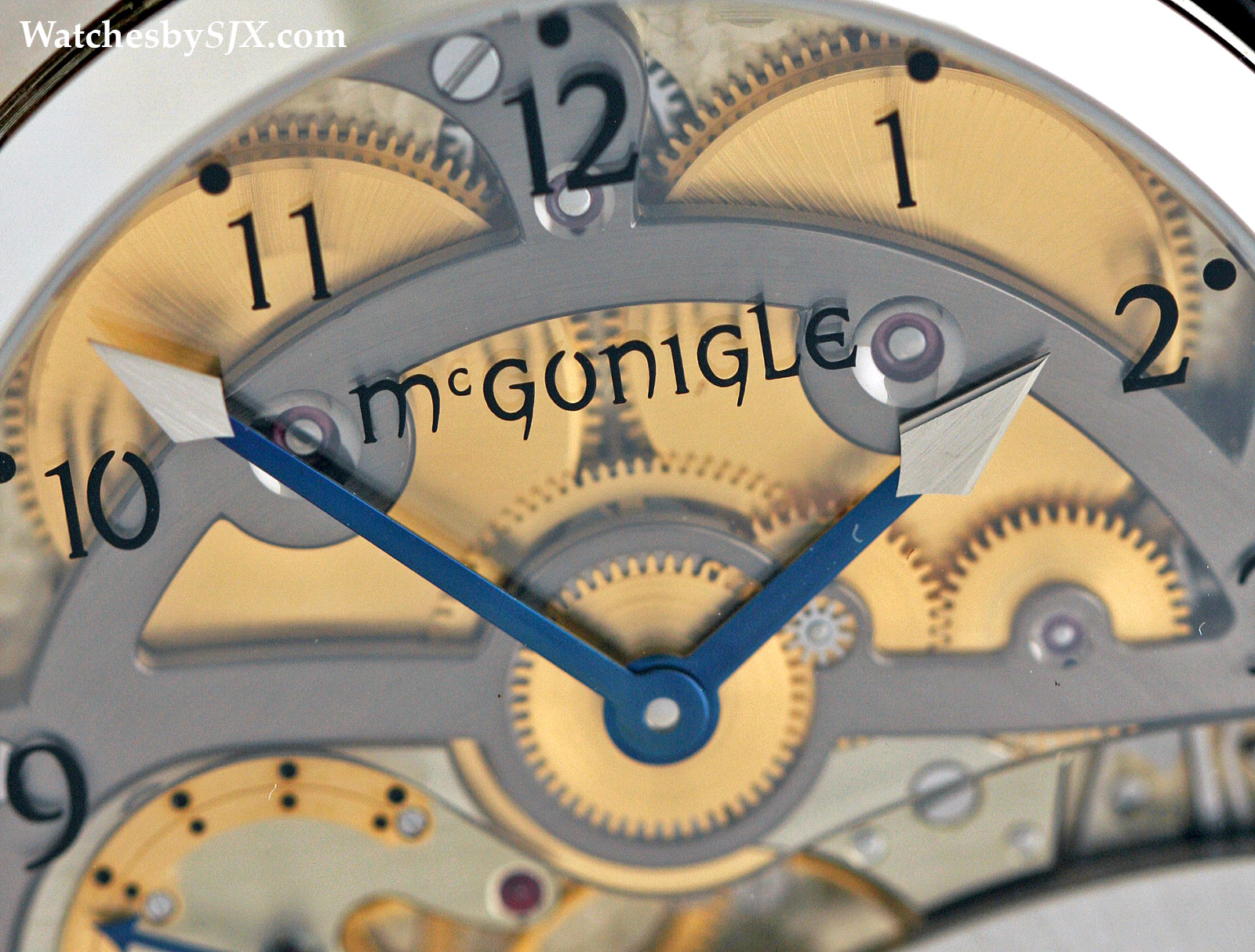 Despite the unusual aesthetic, the movement is constructed in the manner of classic chronometers. It is manually wound, with twin barrels (visible at the top) that give it 90 hours or nearly four days of power reserve. And the balance wheel is free sprung and oversized for stability (12.8 mm in diameter).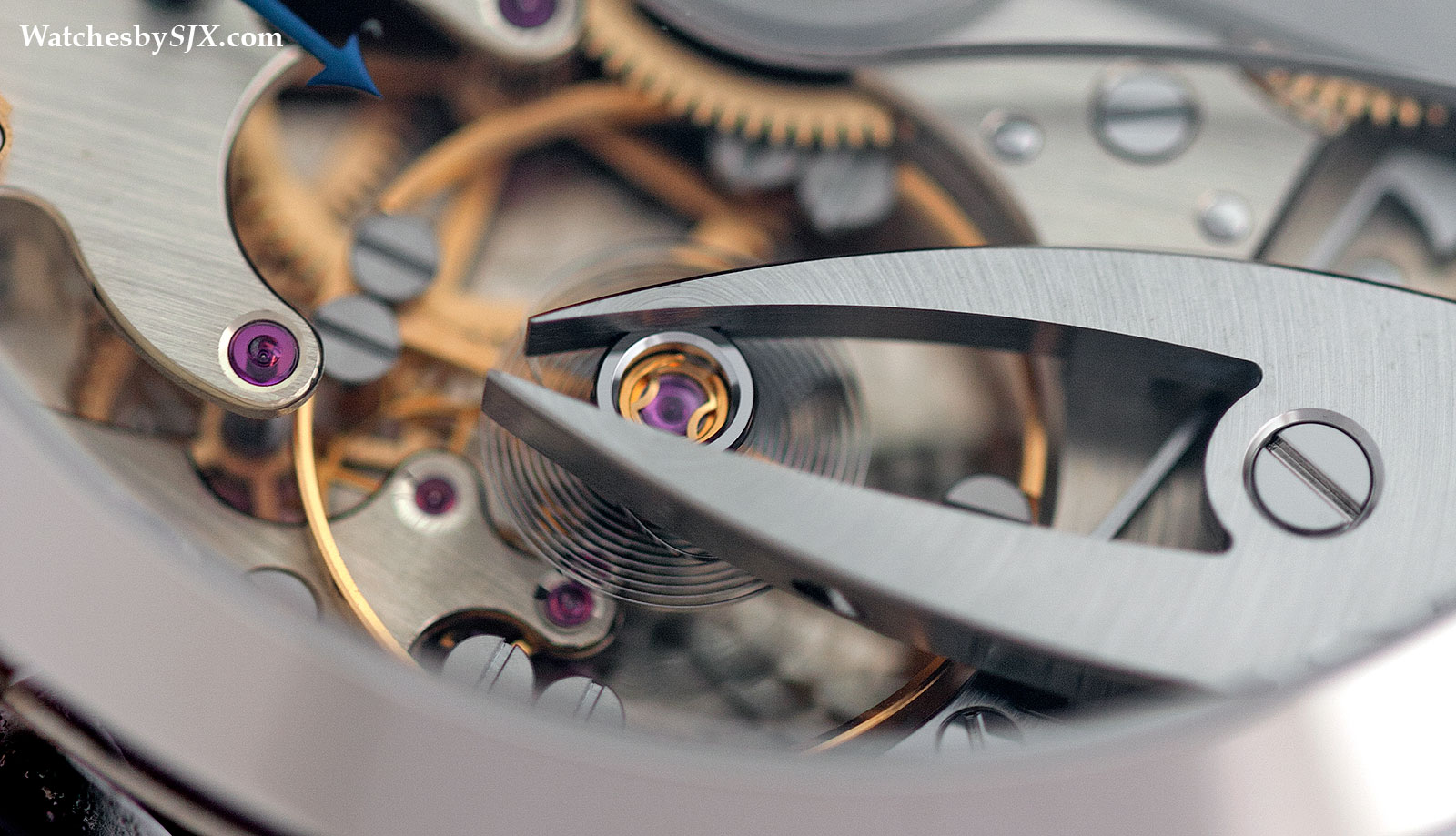 The balance cock is a pincer-shaped and most unusually, made of titanium, while the barrel bridge is black polished steel, hence the colour difference between the two. The grey and silver tones of these parts provide a useful contrast with the yellow-silver tone of the untreated German silver bridges.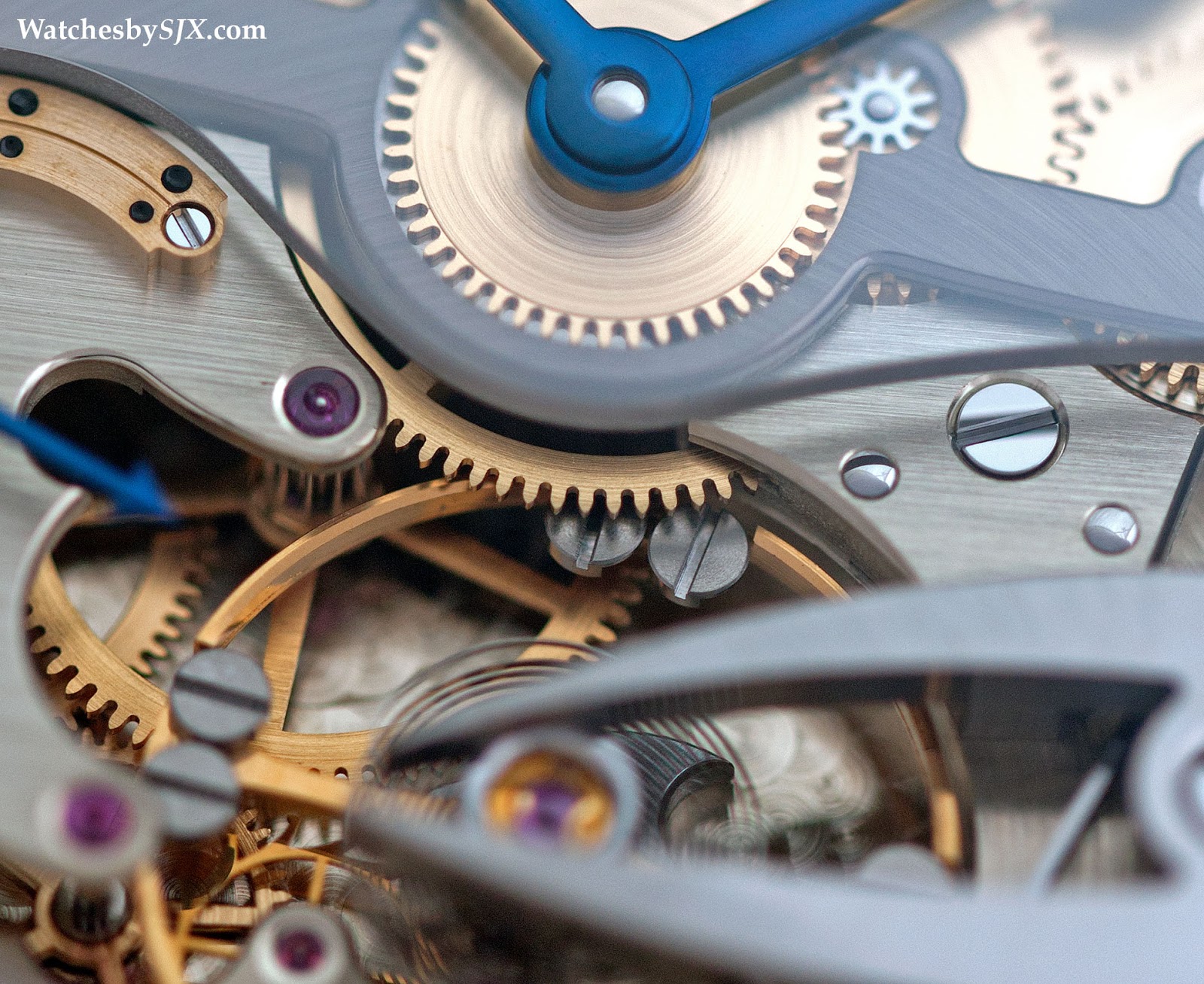 Though appearing modern from a distance – the bridges are straight grained rather than frosted or striped as is traditional – the movement decoration is beyond reproach up close. It is obvious it has been expensively constructed and finished.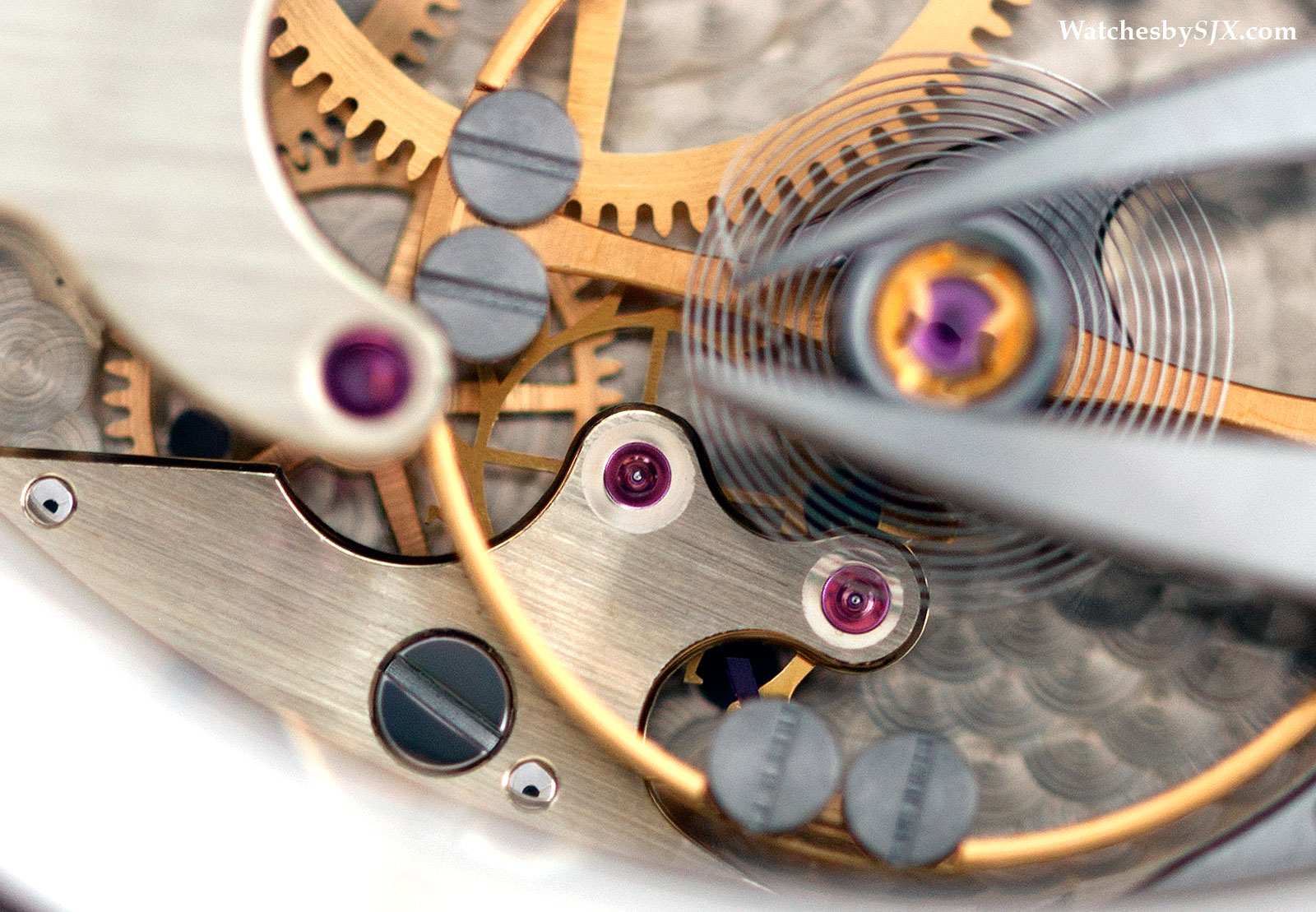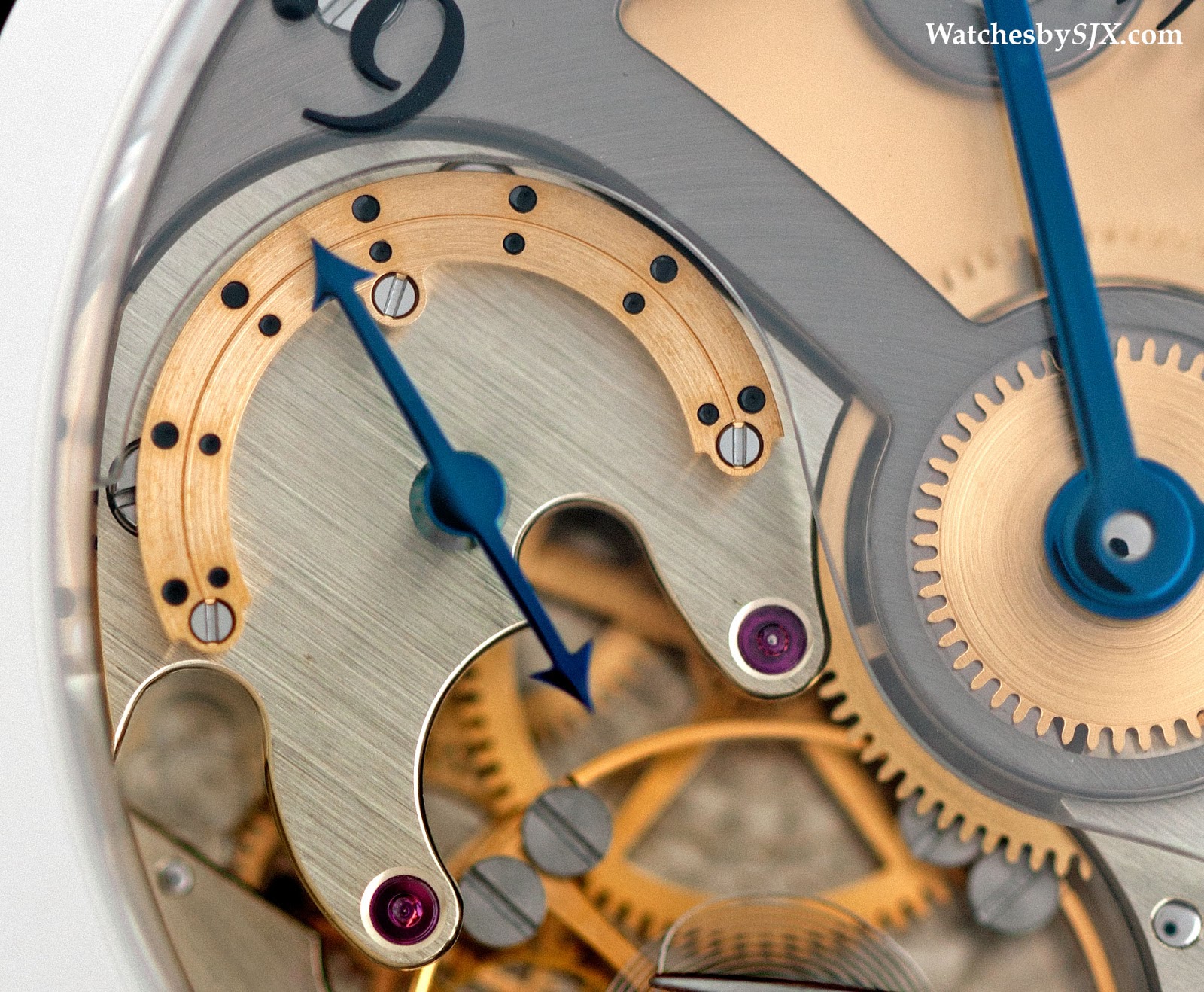 Flip it over and the view from the back is less lavish, but still carefully executed. A Celtic motif is hand engraved on the plate, but as with many movements, it is the details that are revealing.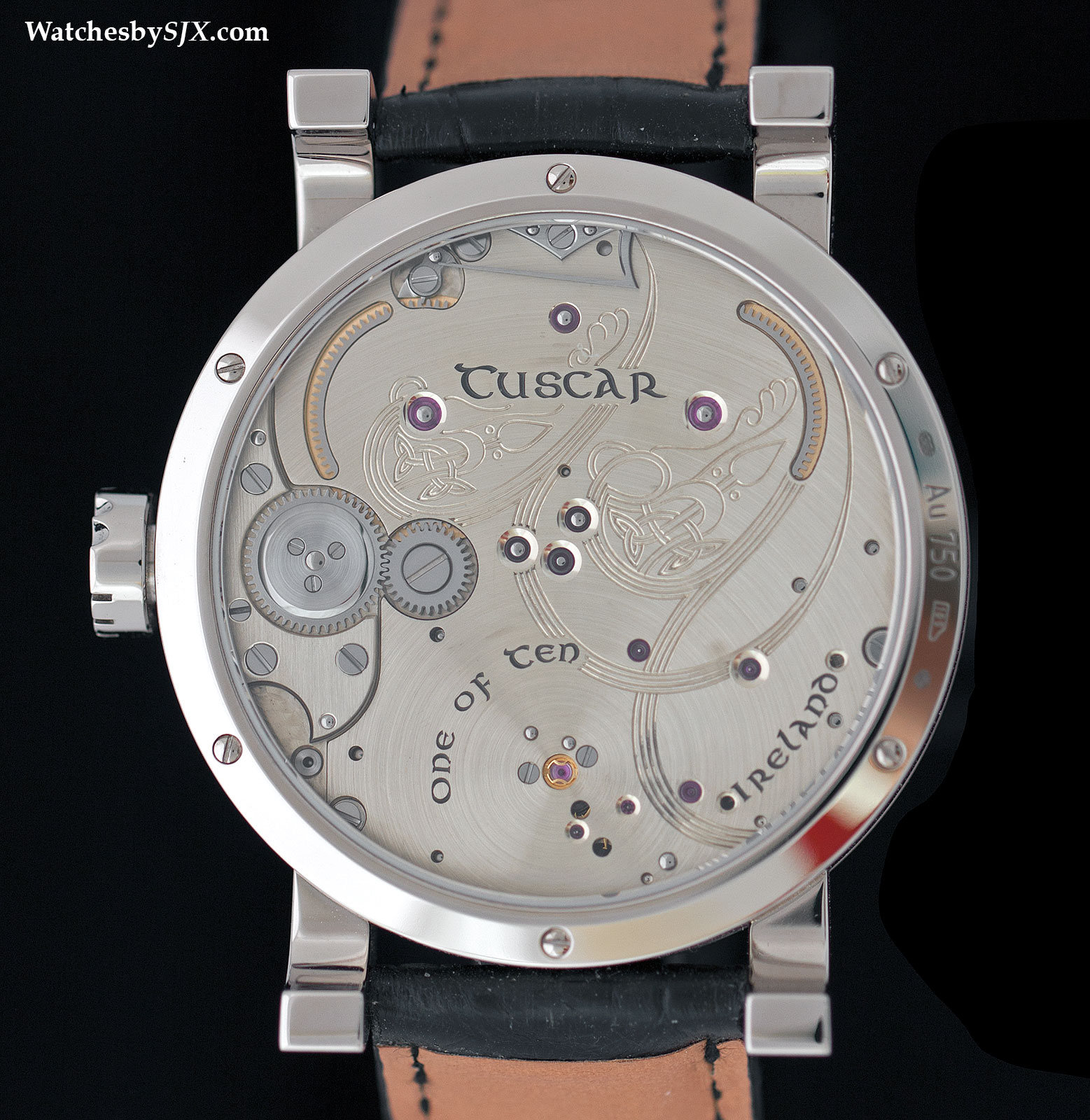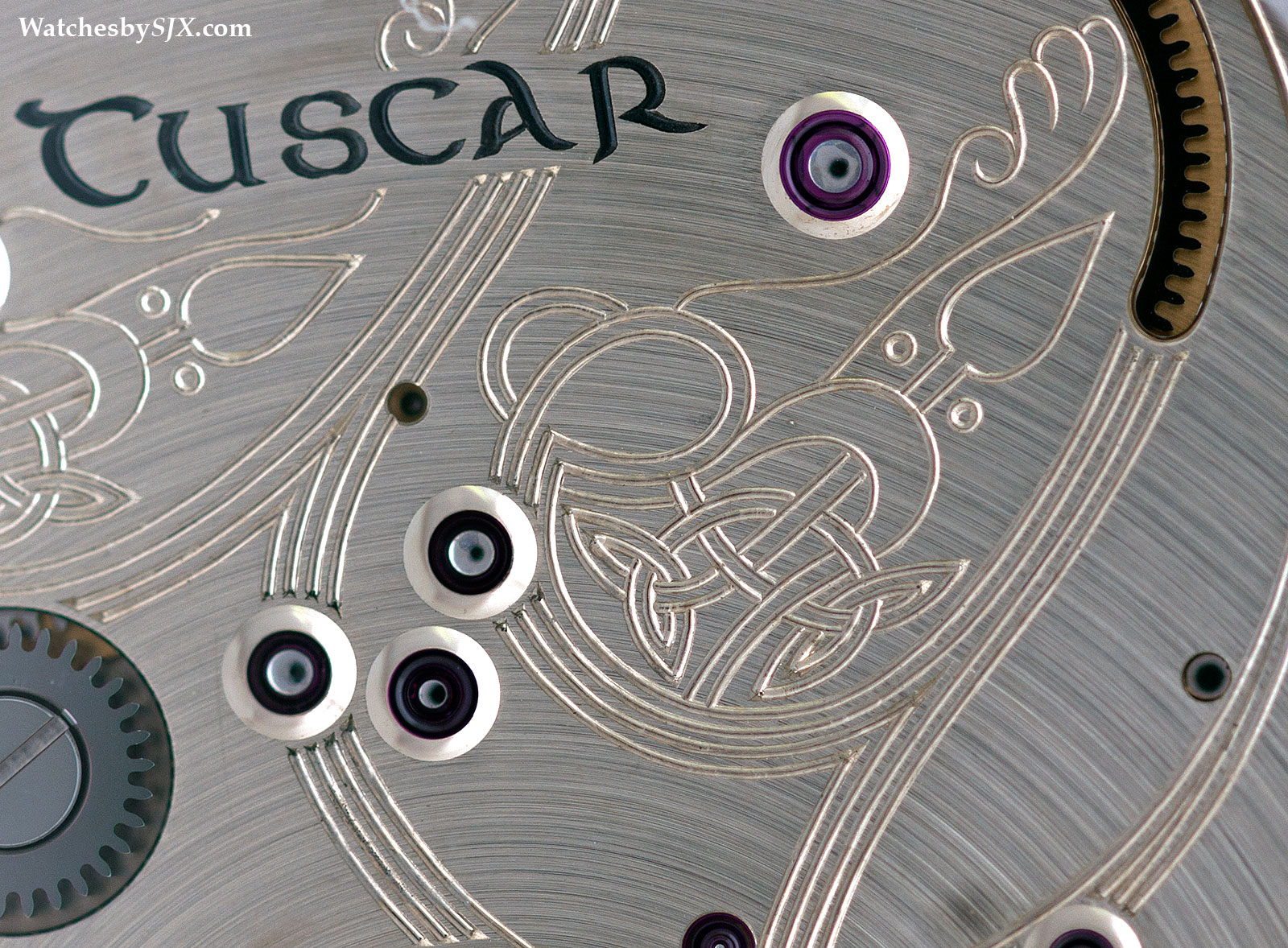 The steel click spring for winding is wonderfully shaped, as is the bridge for the winding mechanism.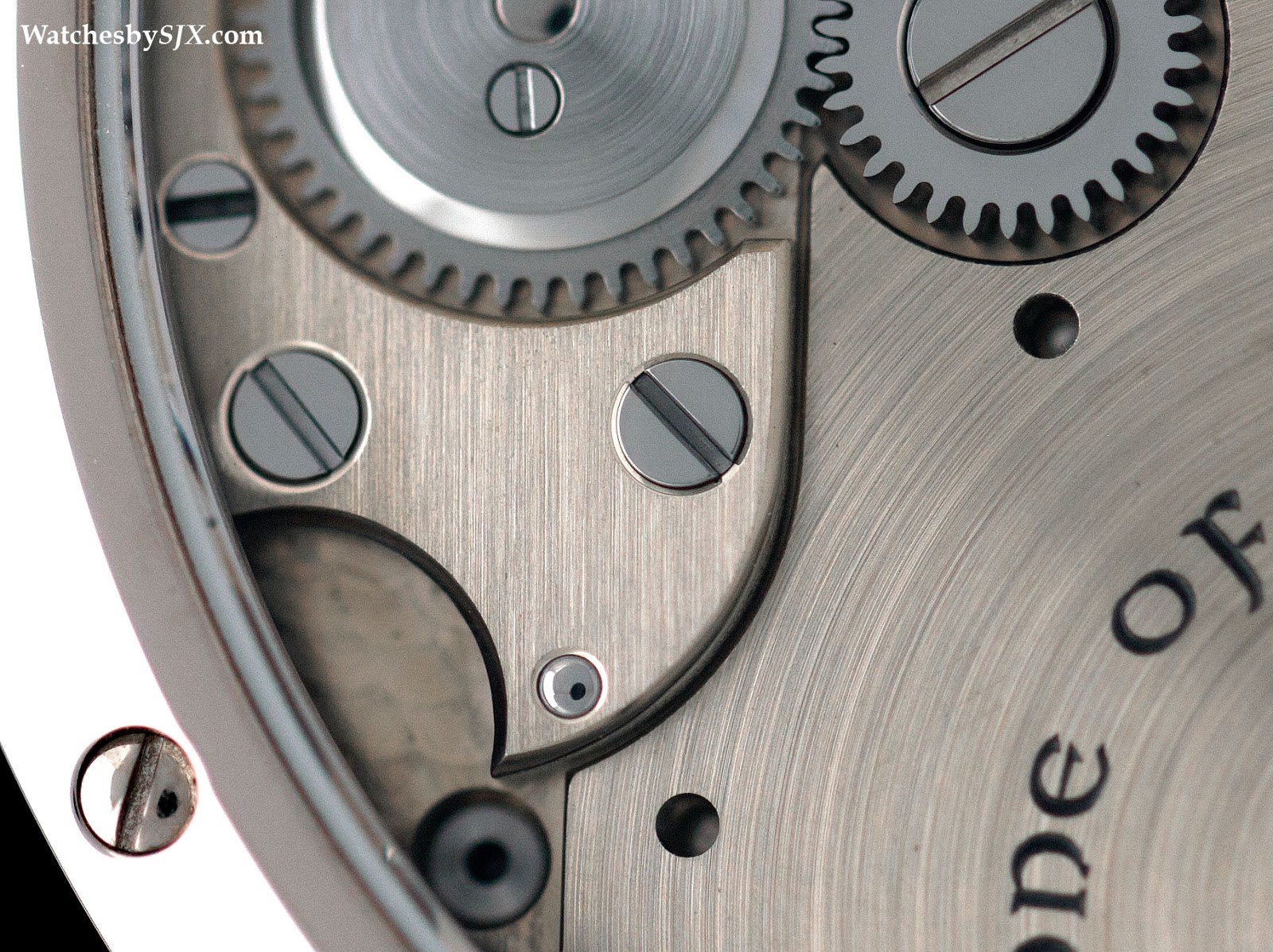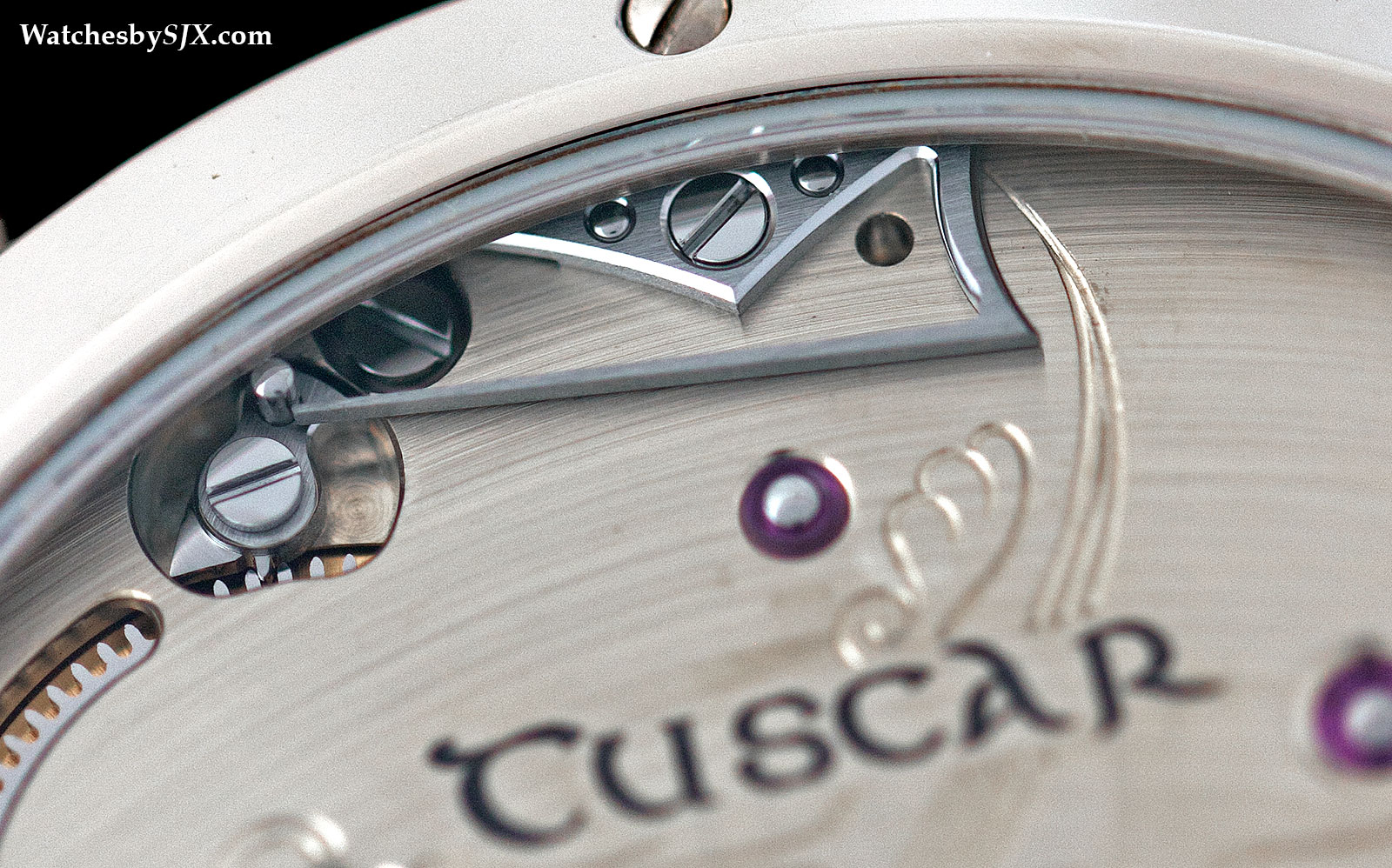 Though the case appears simple from the front, its profile reveals an asymmetric crown as well as unusually shaped lugs.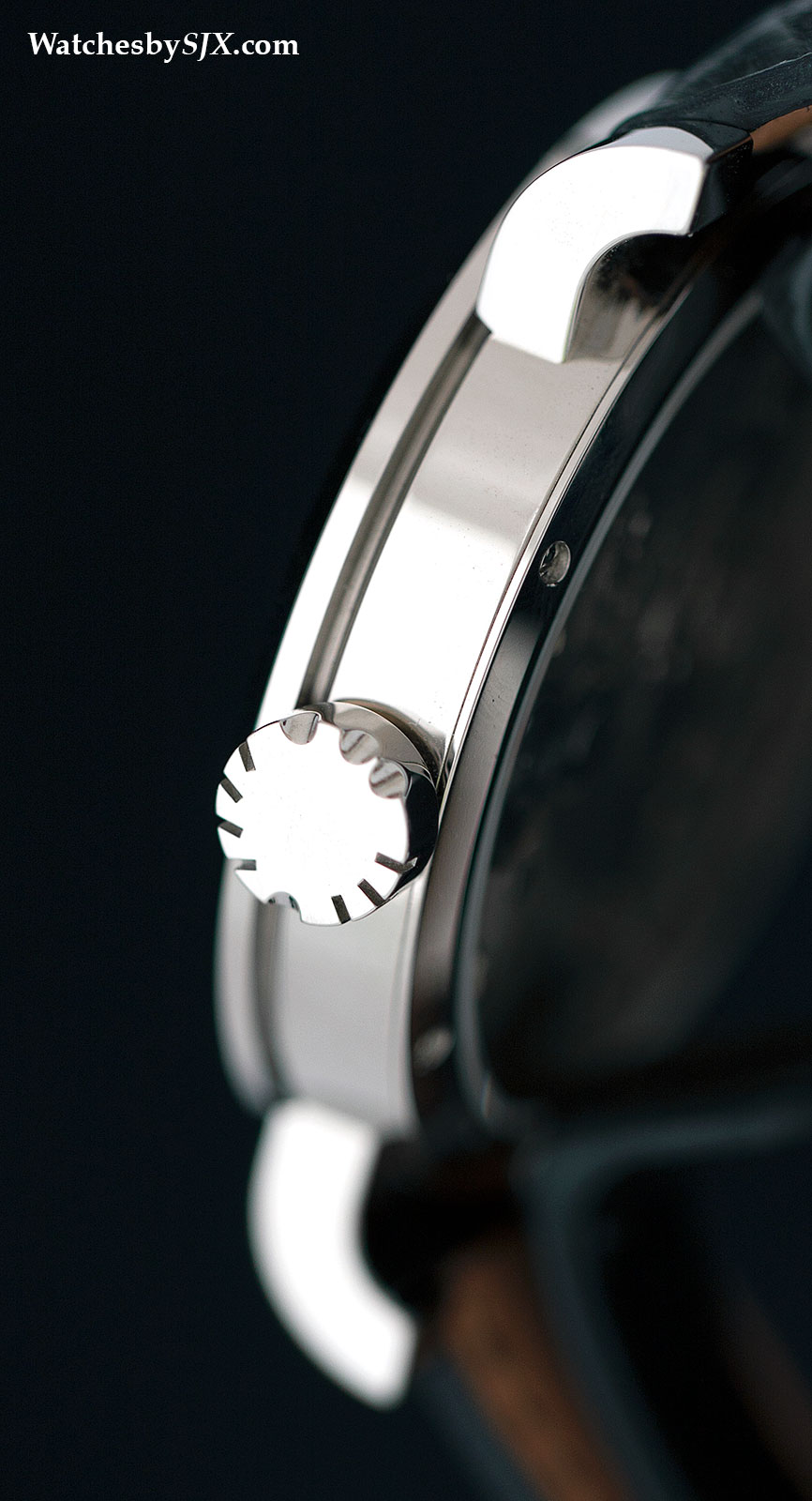 The Tuscar One in Ten is sold out, but the Tuscar Bánú, essentially identical save for materials and colour, is still available from McGonigle.
Back to top.
---
You may also enjoy these.