Factory Visit: Mastering The Artisanal Crafts At The La Maison des Metier d'Art of Cartier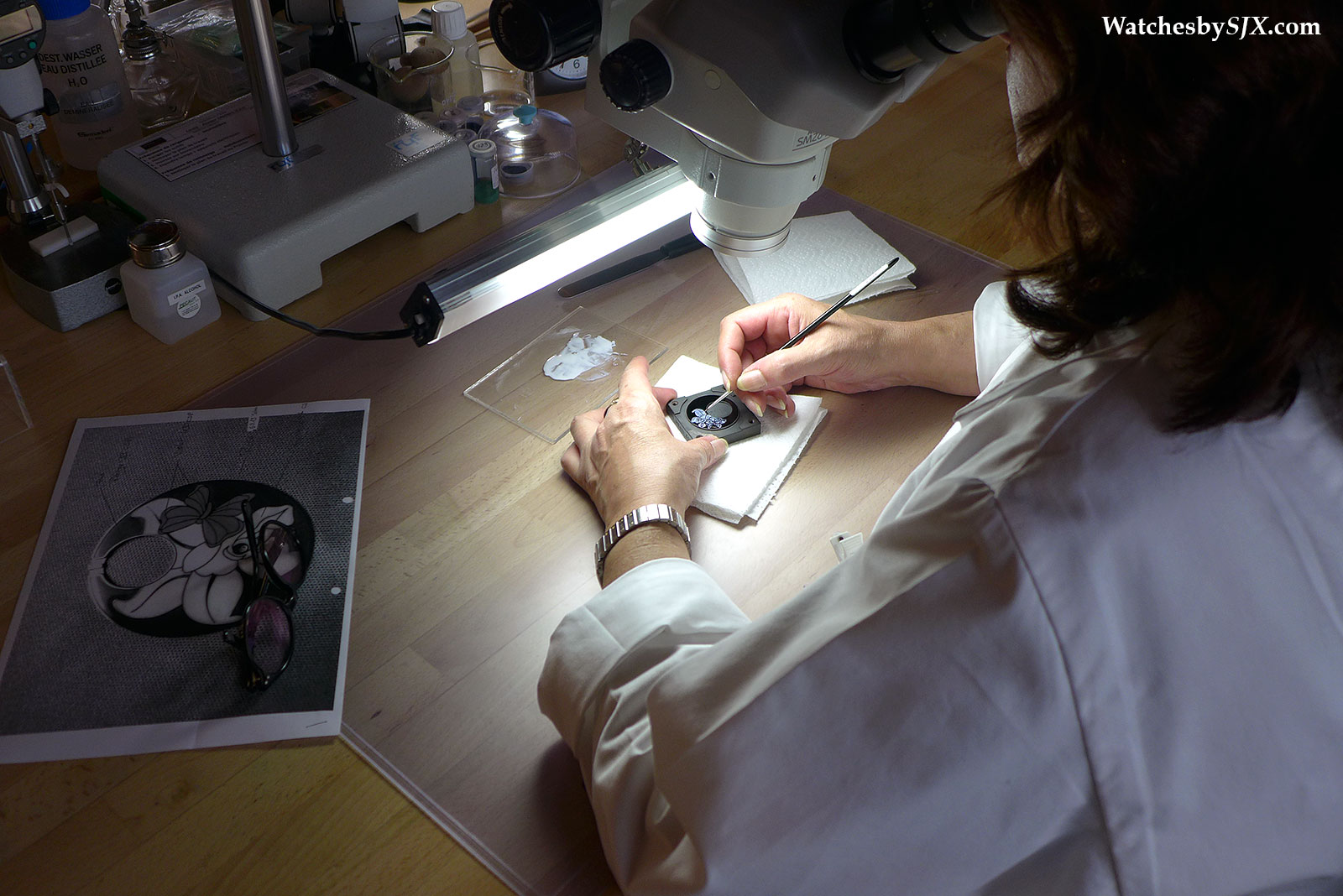 Cartier recently opened La Maison des Metier d'Art, a farmhouse converted into an ambitious, multi-disciplinary workshop dedicated to the decorative arts, focused not just on product creation but also the revival of lost techniques and the developing new ones.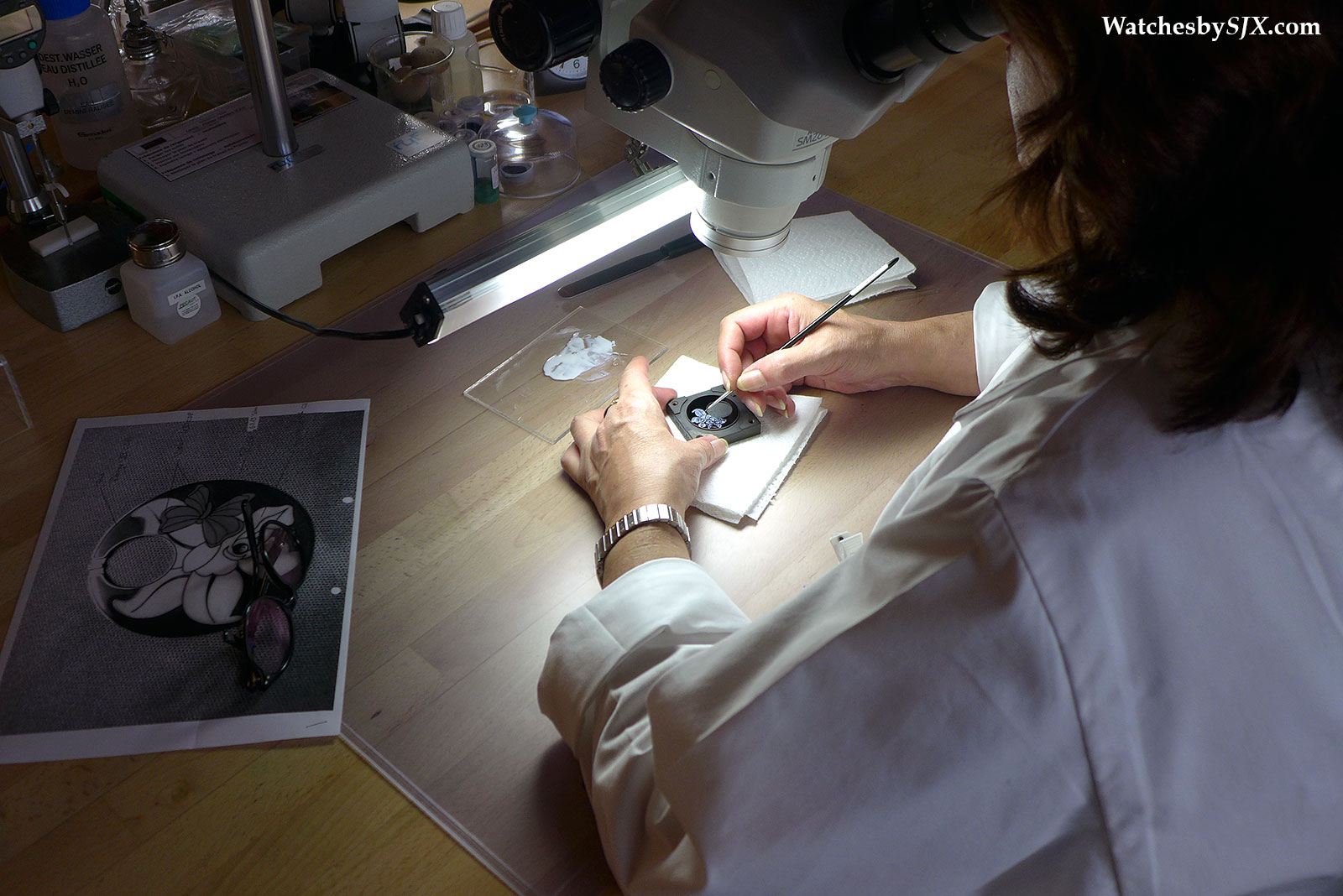 Sitting right next to the expansive Cartier manufacture in La Chaux-de-Fonds, La Maison des Metier d'Art is decidedly decidedly diminutive – an appropriate comparison since what takes place inside is miniature in size and scale. Originally a nineteenth century farmhouse, La Maison des Metier d'Art is now the centre of all metier d'art for watchmaking at Cartier. It is an impressive collection of rare artisanal talent, assembling dozens of craftsmen and women who work wonders with their fingers. Loosely translating as "artisan", metier d'art refers to the decorative techniques employed on timepieces, most commonly enamelling and engraving but also more exotic crafts like flower marquetry and Etruscan granulation. Though metier d'art watches are not exclusive to Cartier, it was one of the early movers in the segment, having unveiled its metier d'art collection in 1999.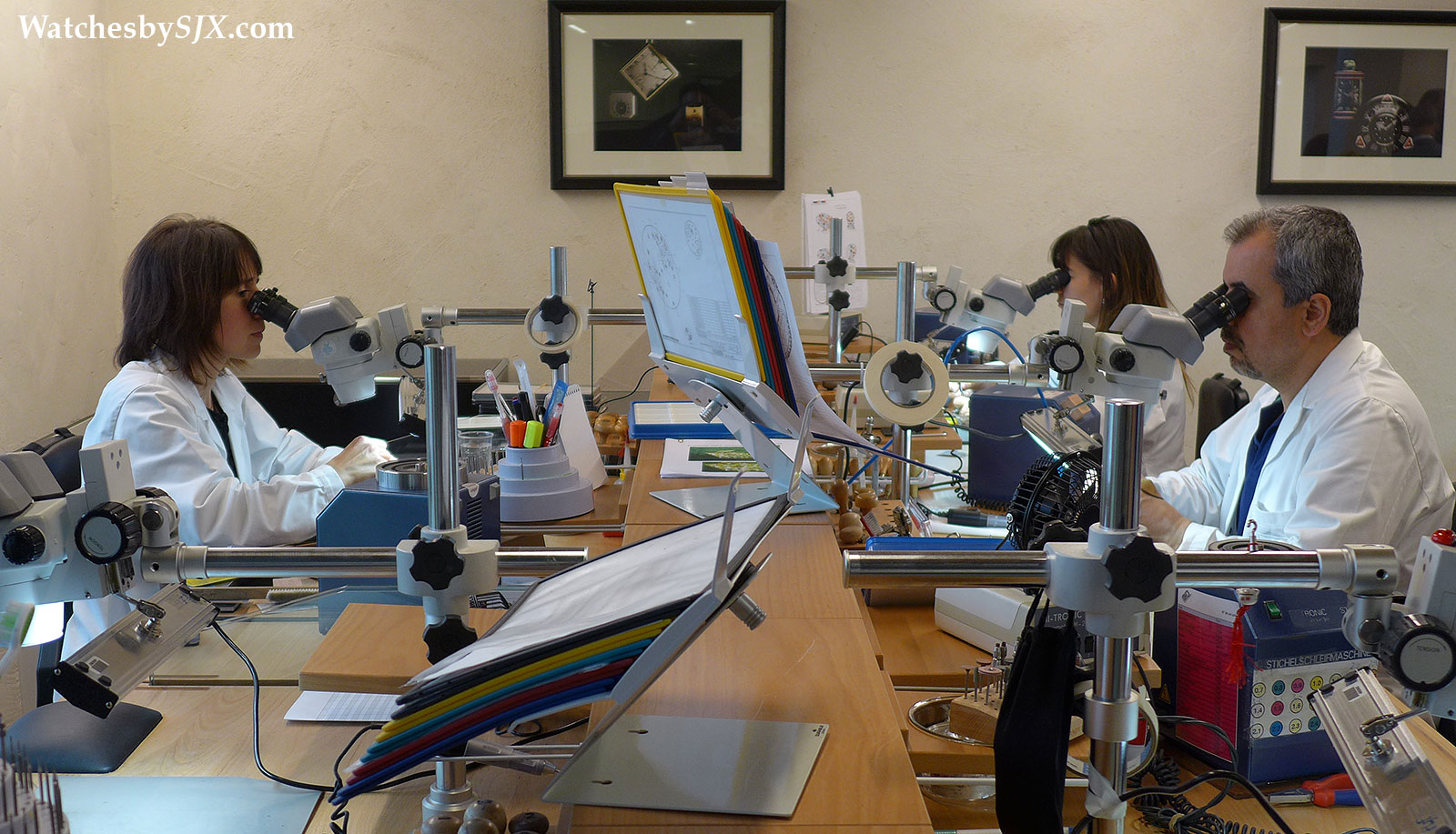 The goal of setting up the La Maison des Metier d'Art was threefold, to preserve the traditional arts, spread the knowledge, and also develop new techniques. The building itself appropriately juxtaposes old and new, with the facade preserved as it was in the nineteenth century, and the interior a mix of glass and wood panelling.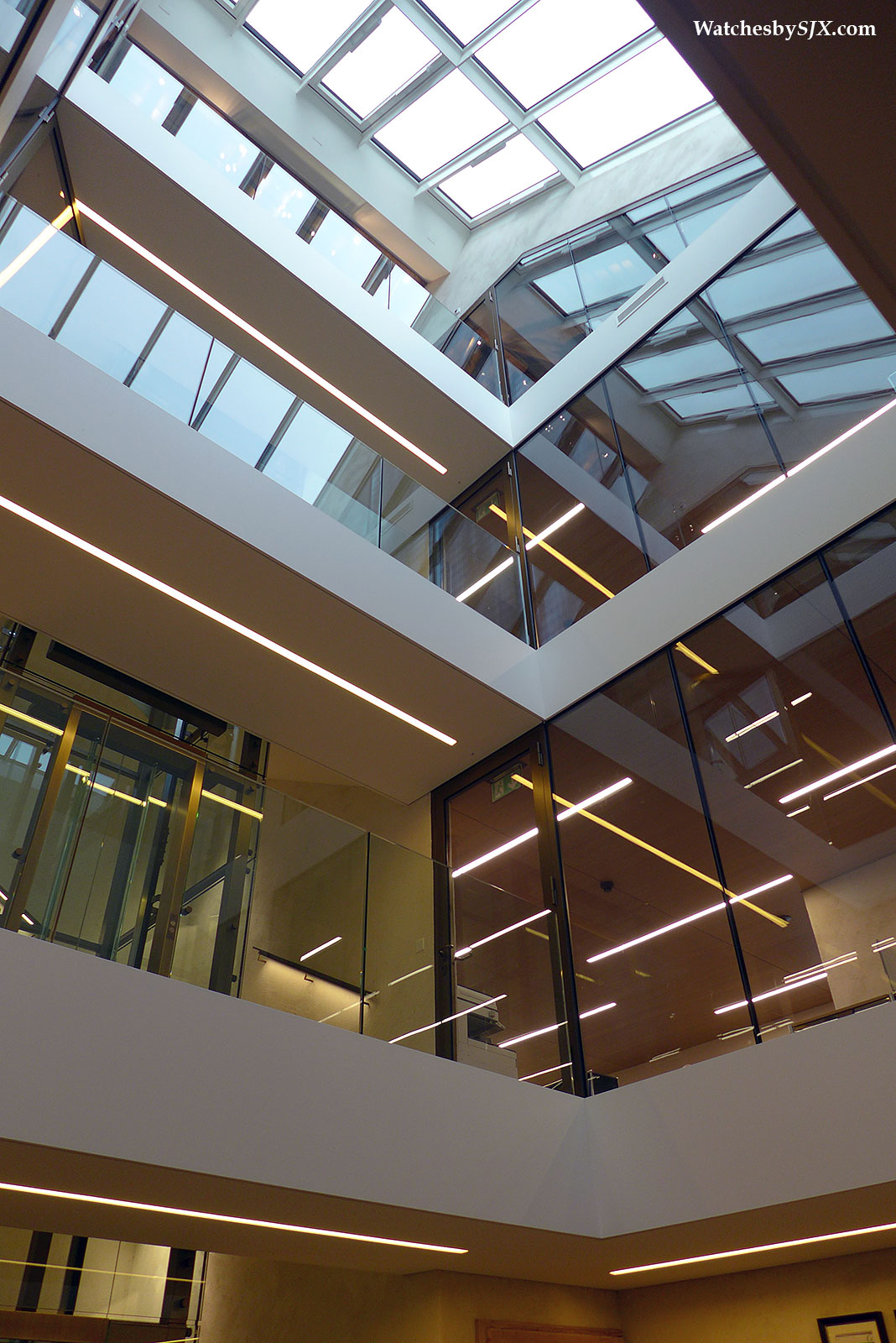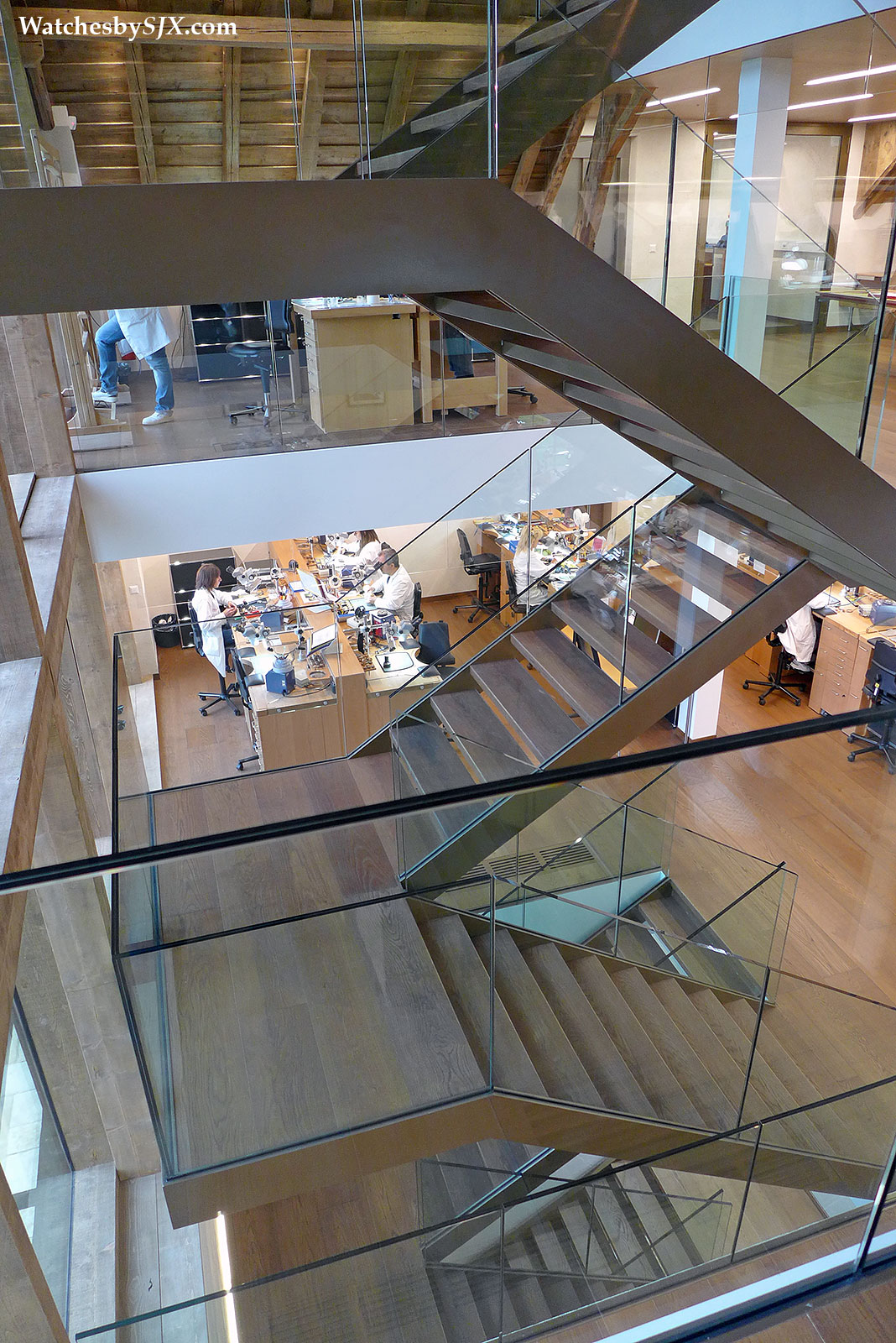 Hands at work Understanding what is done at the workshop calls for observing the hands at work – doing what they do steadily, carefully and quietly.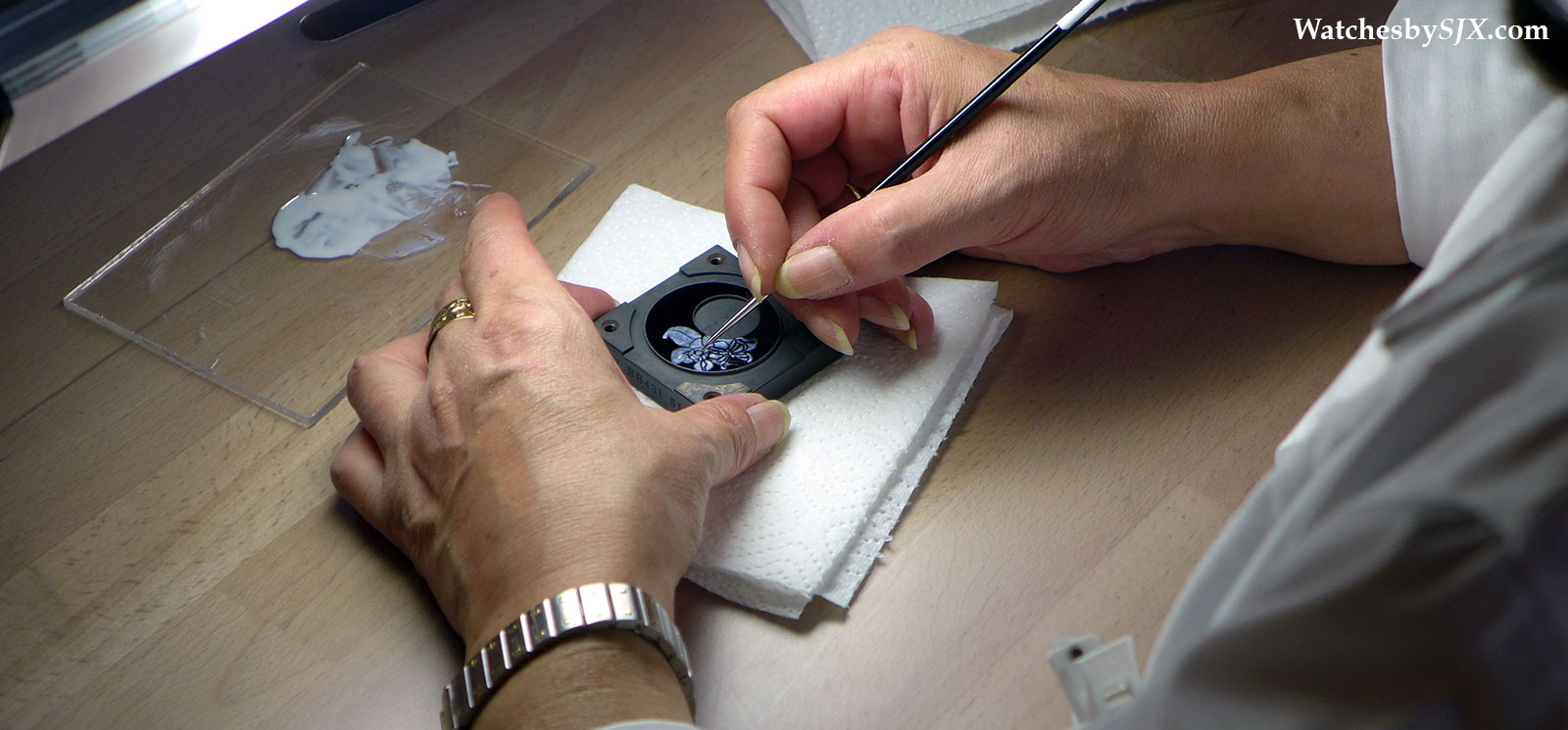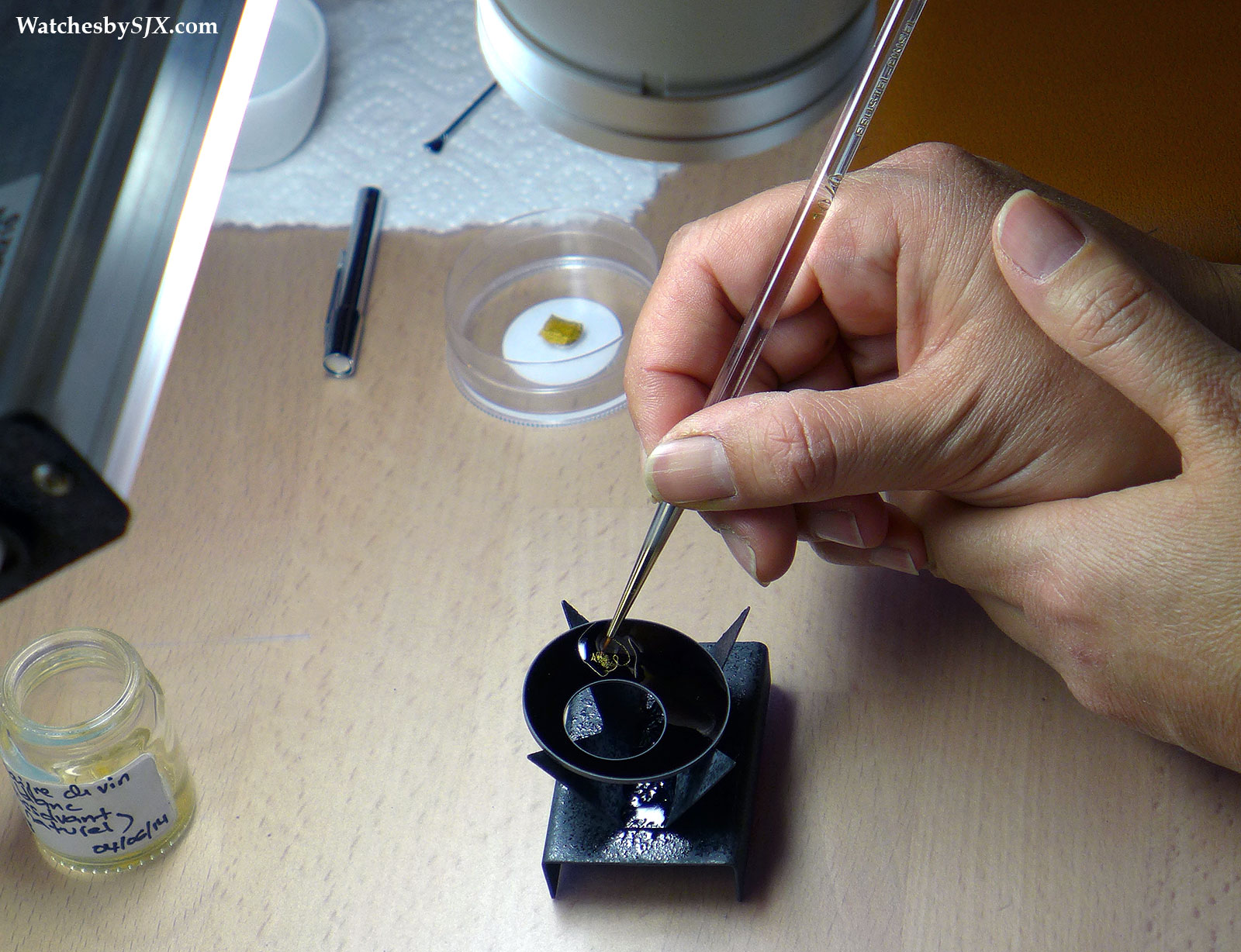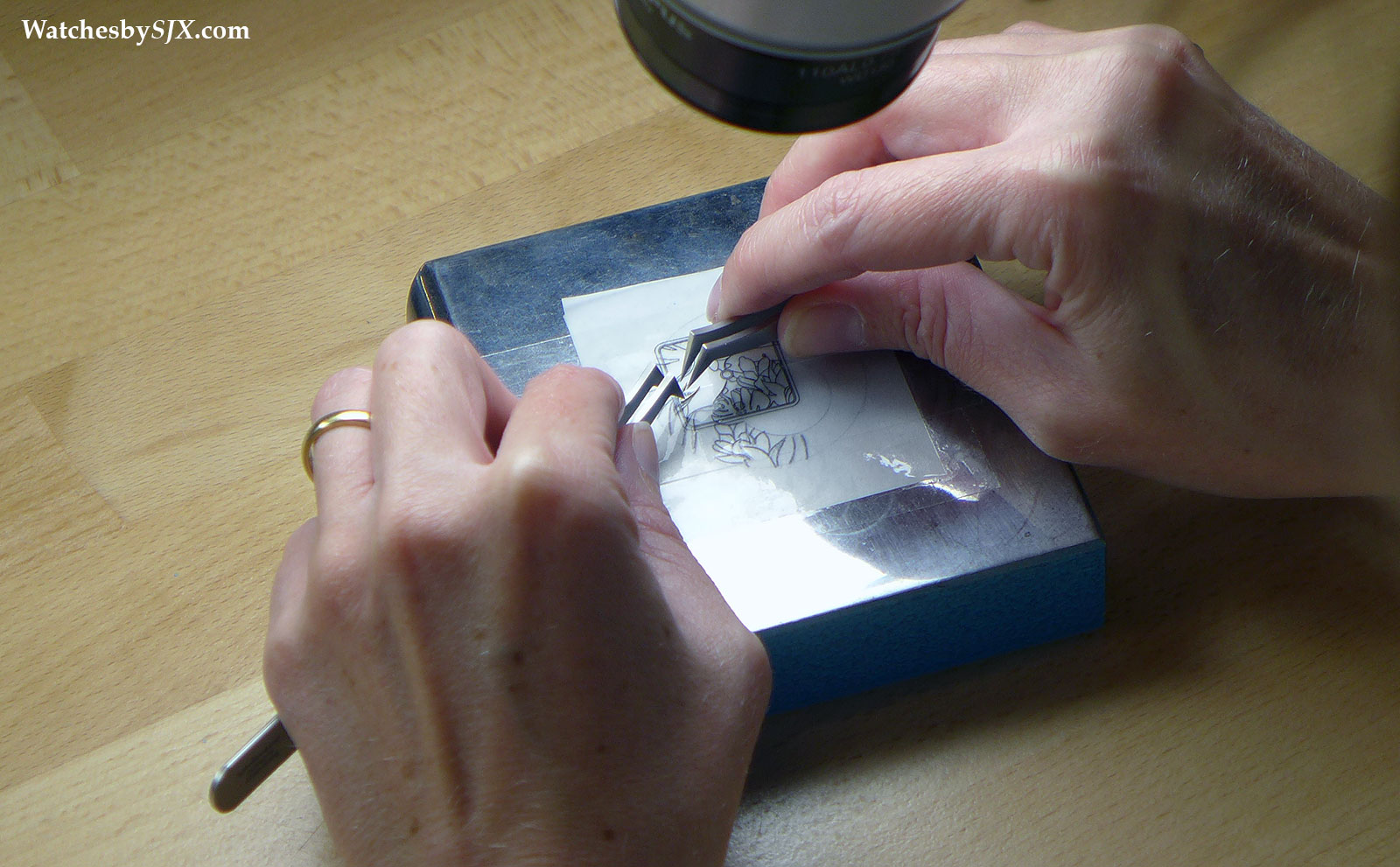 The techniques mastered by the craftsmen and women at the workshop can be segmented into three categories: enamelling, marquetry and jewellery.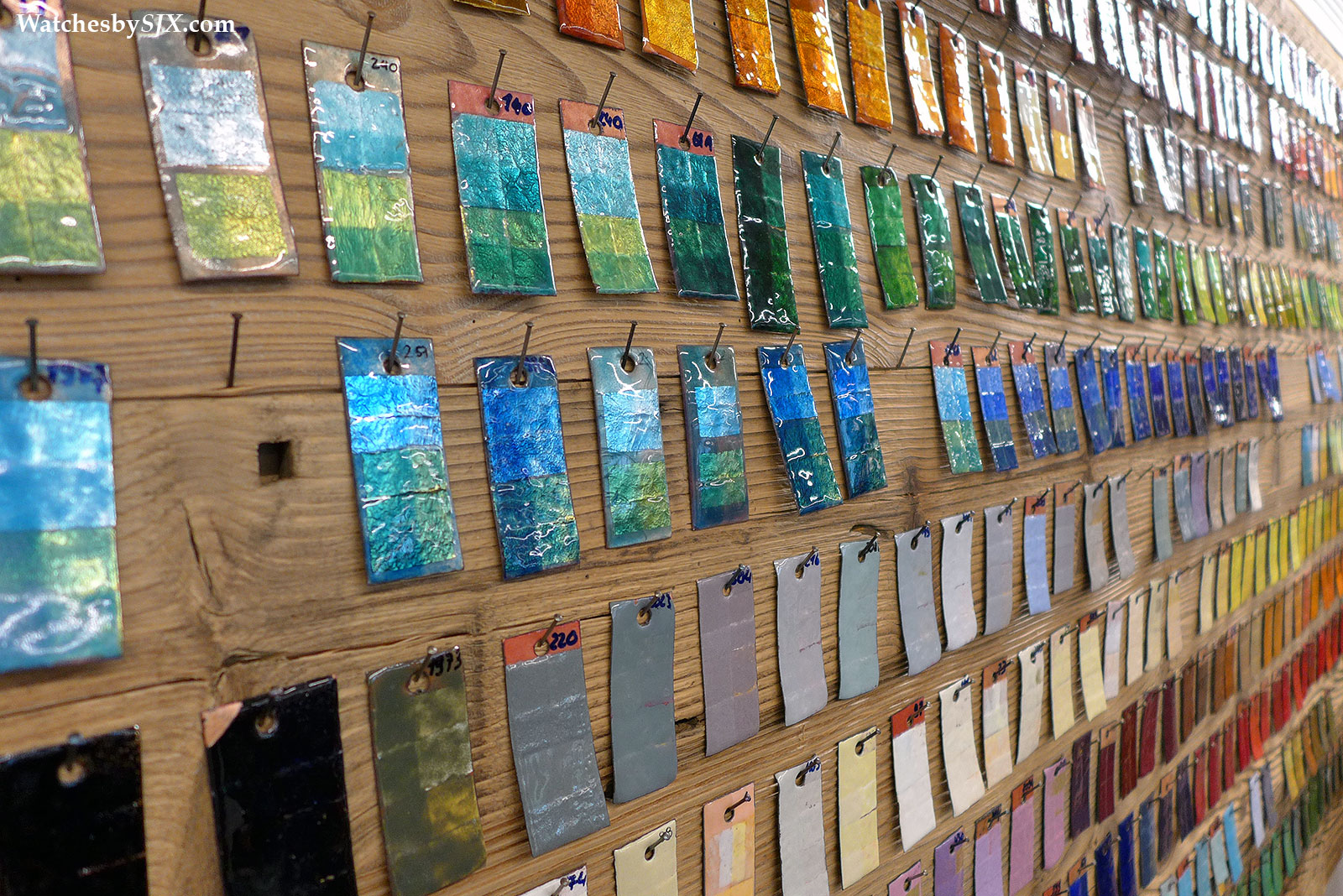 Samples of the enamels available
Enamelling is by far the longest established and most commonly used decorative technique, but by no means easy or swift. Essentially coloured glass powder that has been melted onto a surface, enamel is an ancient technique prized for its rich colours and fade resistance. Enamelled objects a thousand years old still look as bright today as they did when they were new.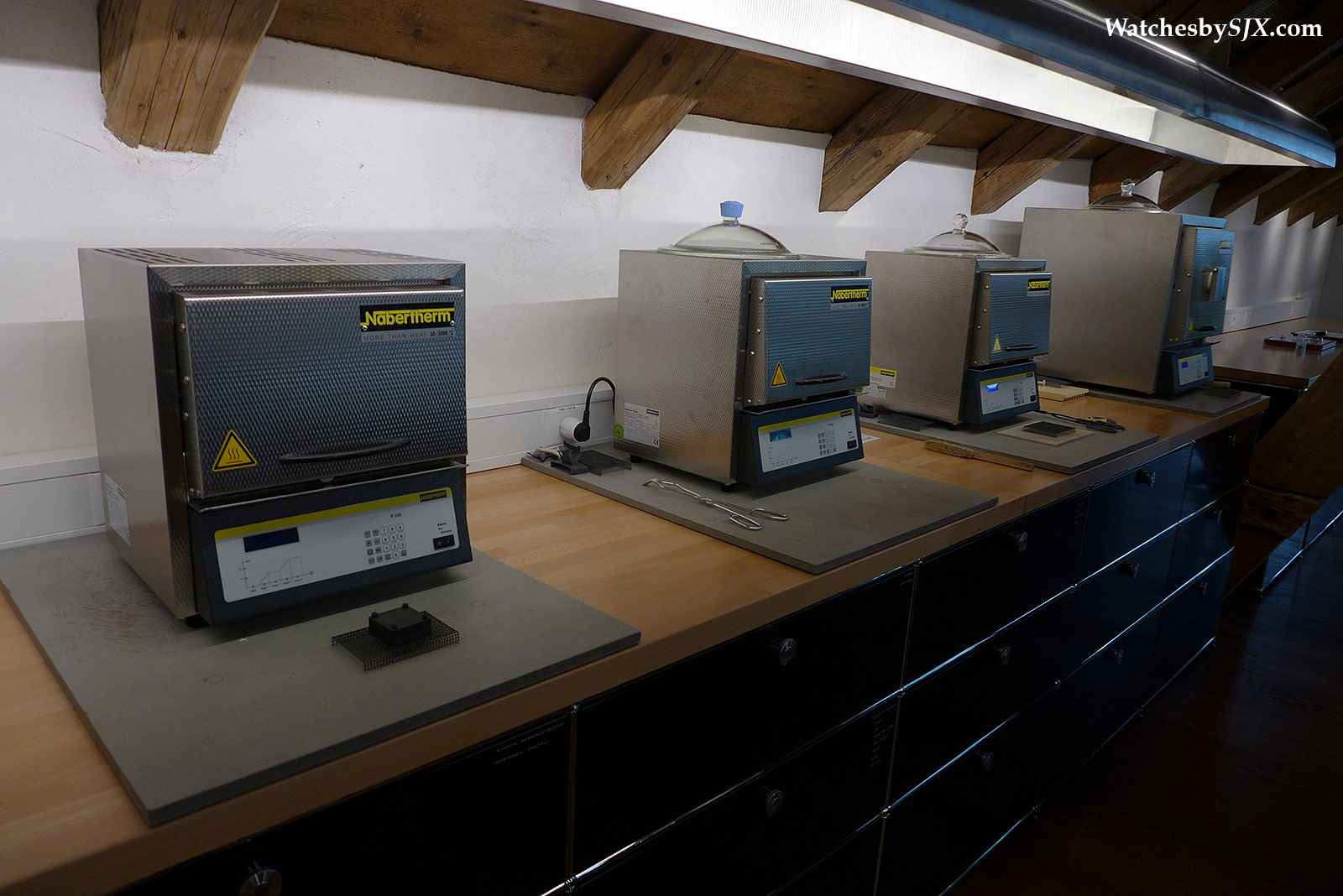 Ovens to fire the enamel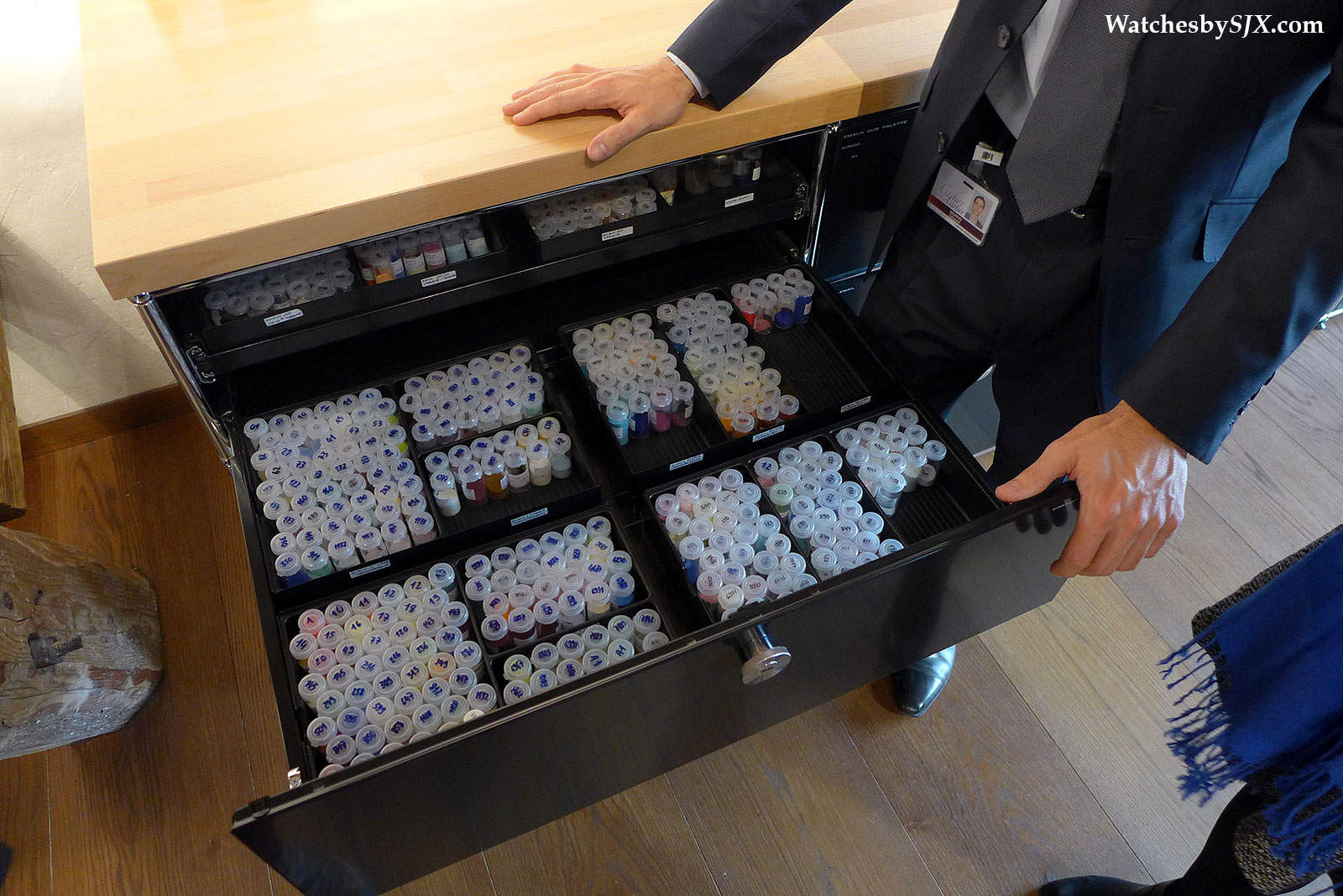 A treasure trove of enamel powder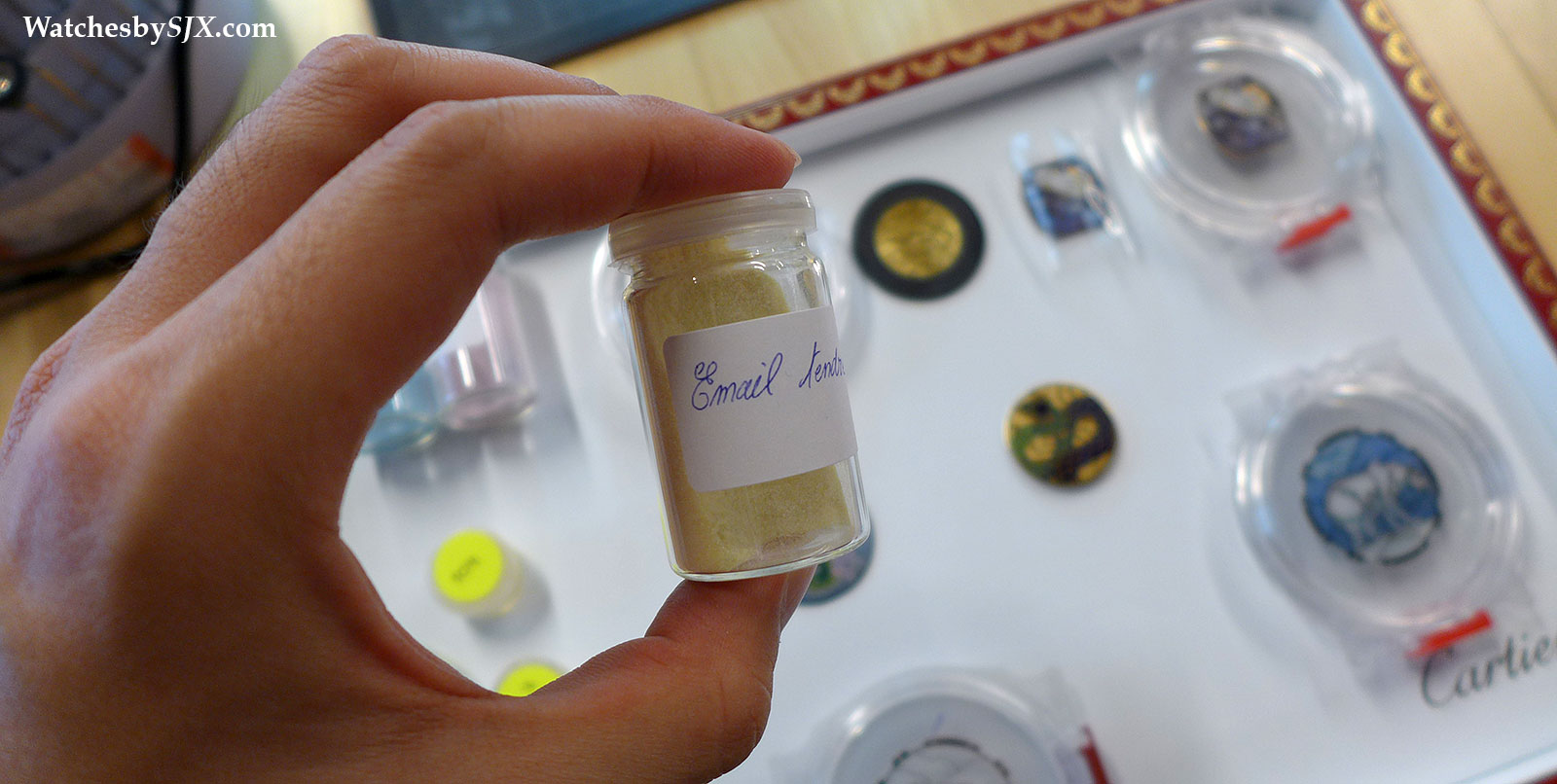 Magic in a bottle
Cartier's very first metier d'art wristwatch in 1999 was enamelled, and the palette has grown exponentially since then. Not only in terms of colours but enamelling techniques, which now extend to uncommon crafts like grisaille enamel.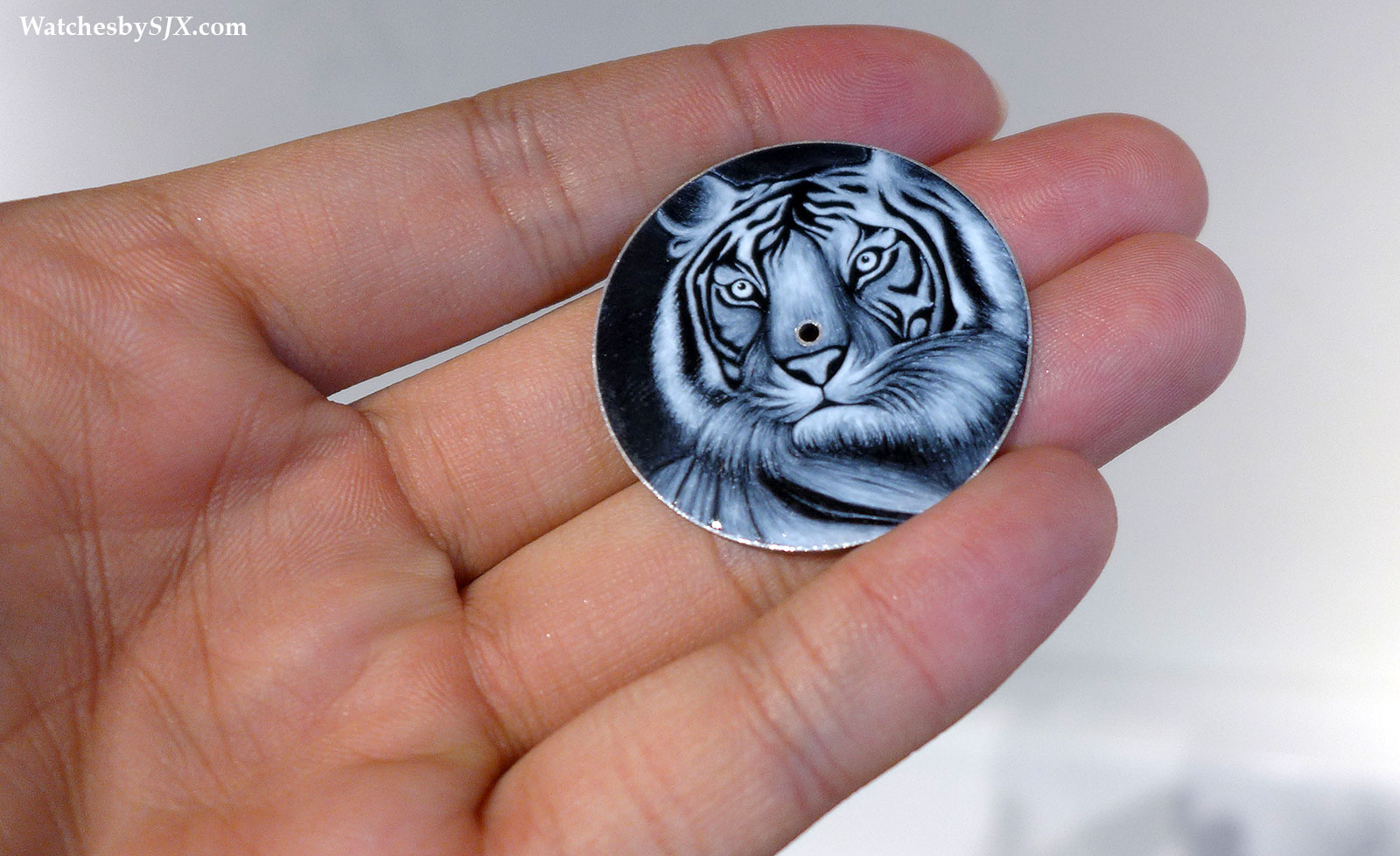 Grisalle enamel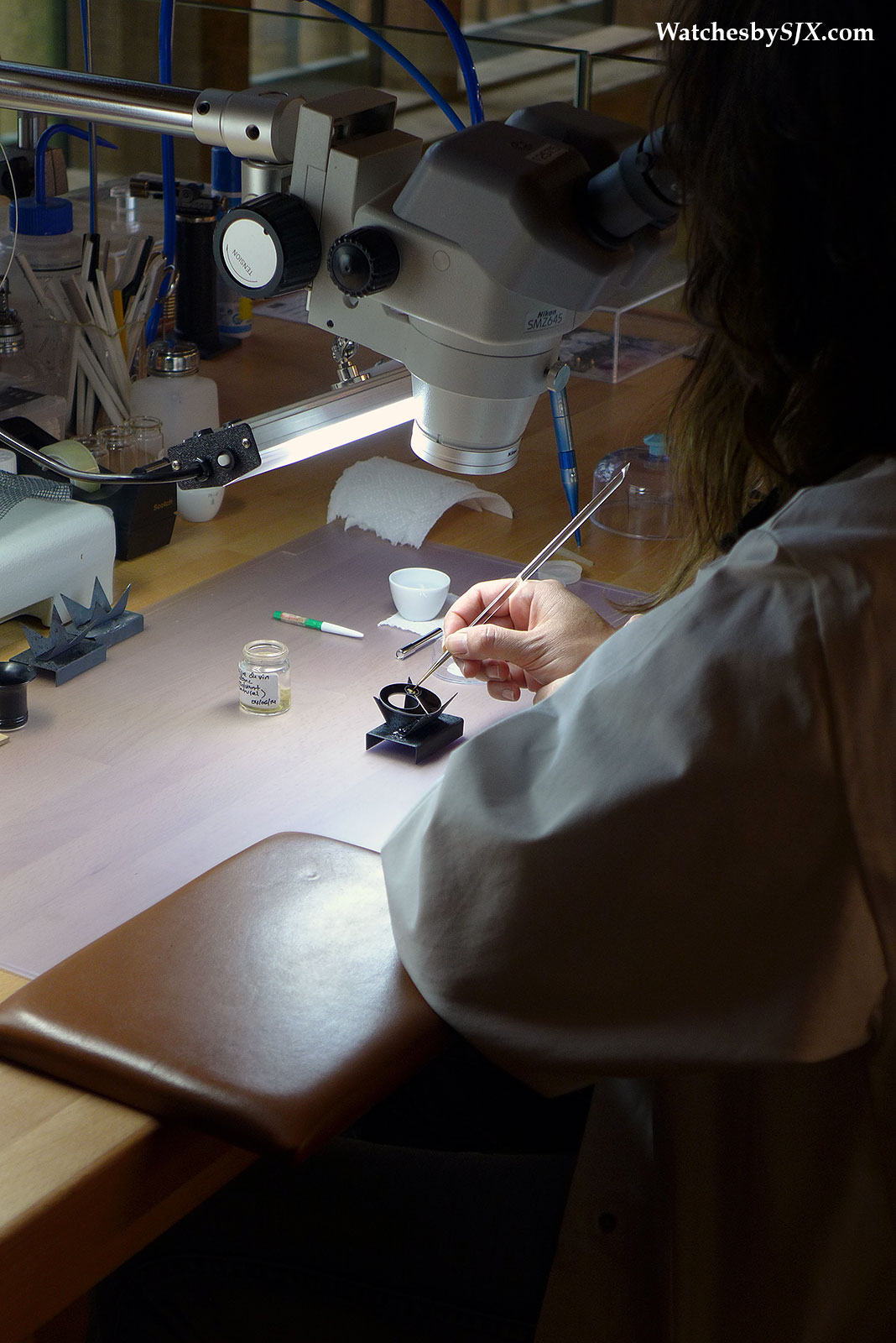 Marquetry is the craft of using small pieces of veneer to form a motif, with wood being the most common material. Thin slices of exotic woods are cut into tiny pieces and then secured in place to form a motif.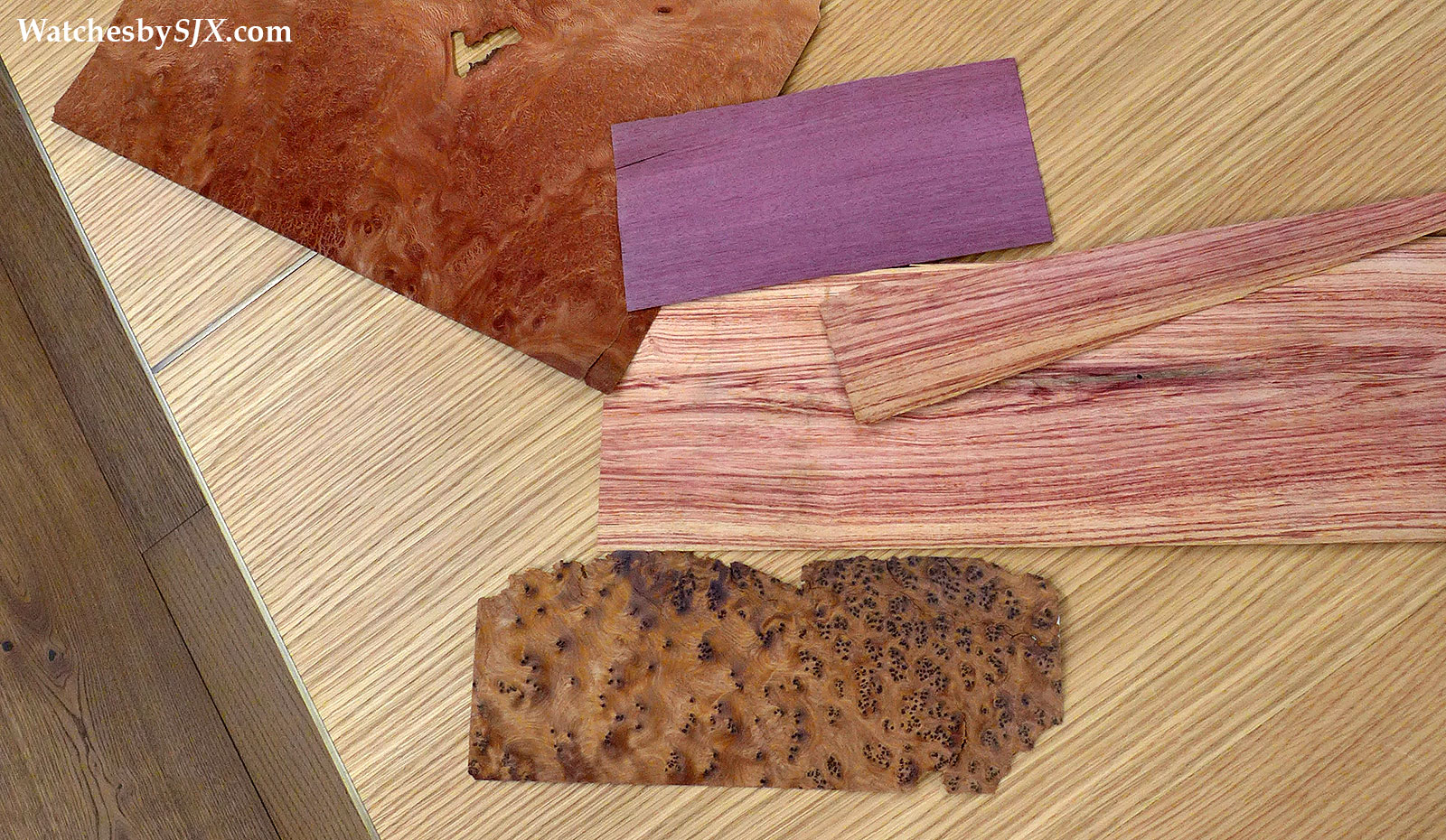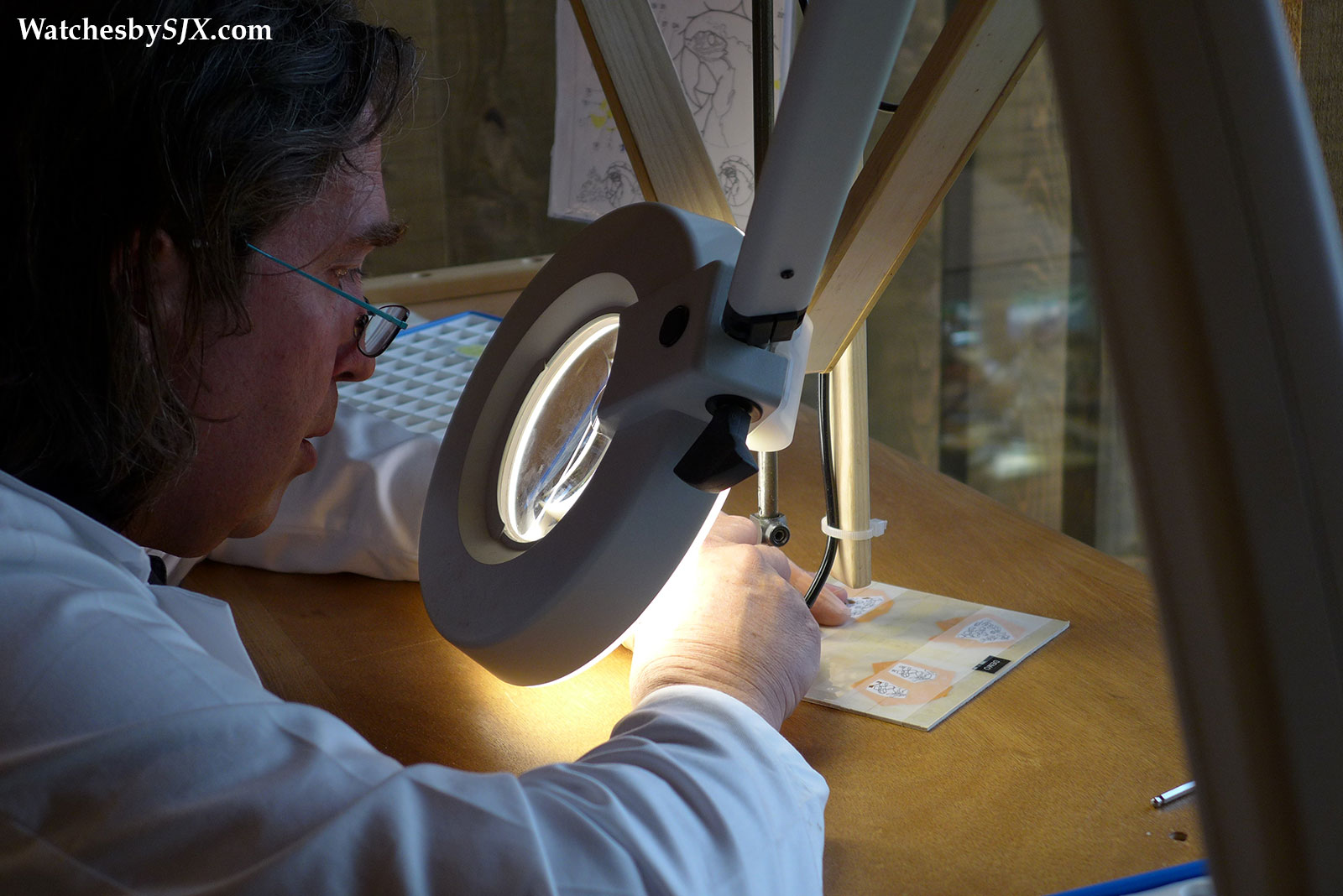 Cutting the wood into the desired pieces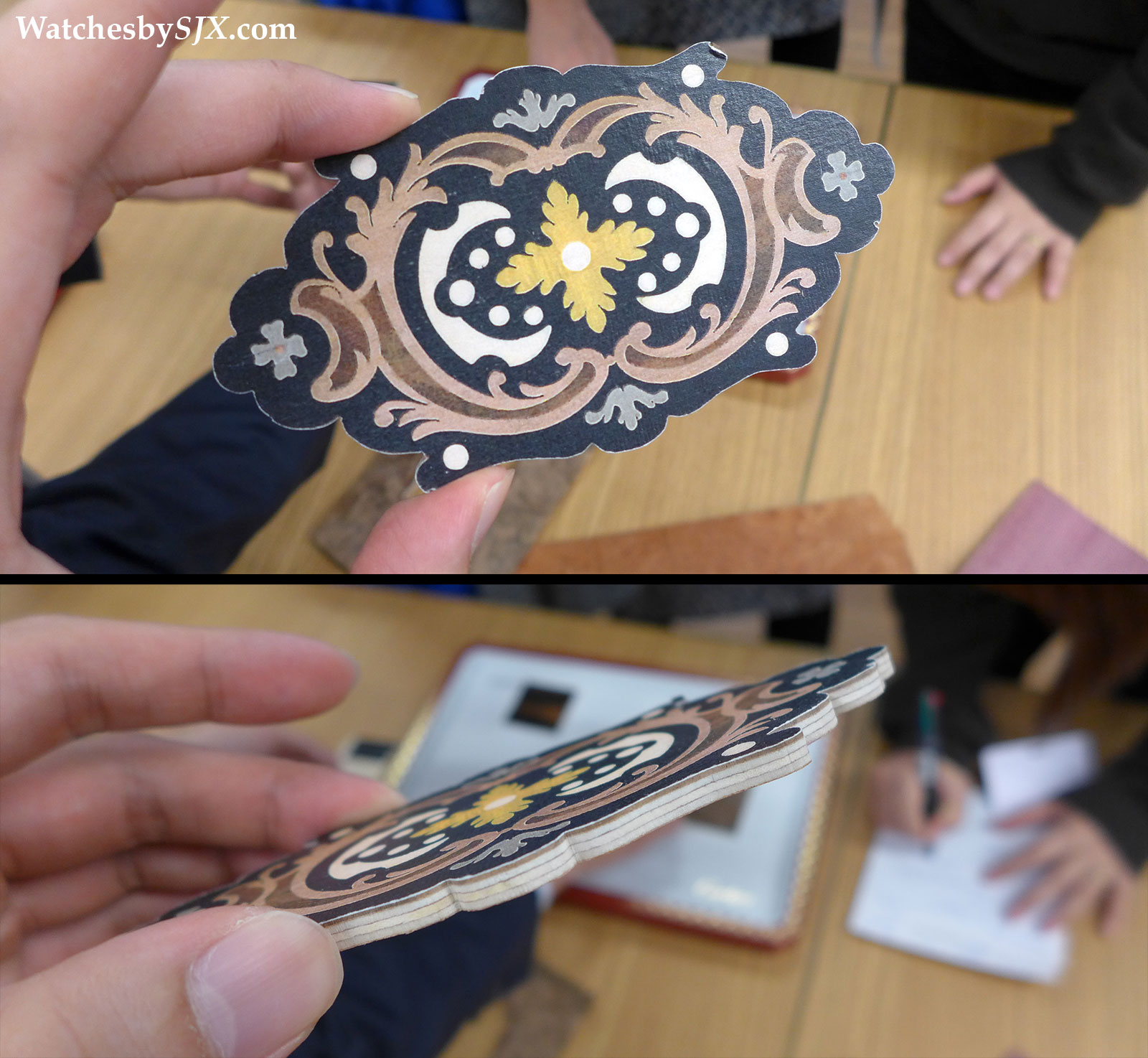 An example of marquetry
More recently Cartier has experimented with floral marquetry on a handful of timepieces, using tiny pieces of exotic flowers to form a parrot, with the texture of the petals a perfect representation of feathers.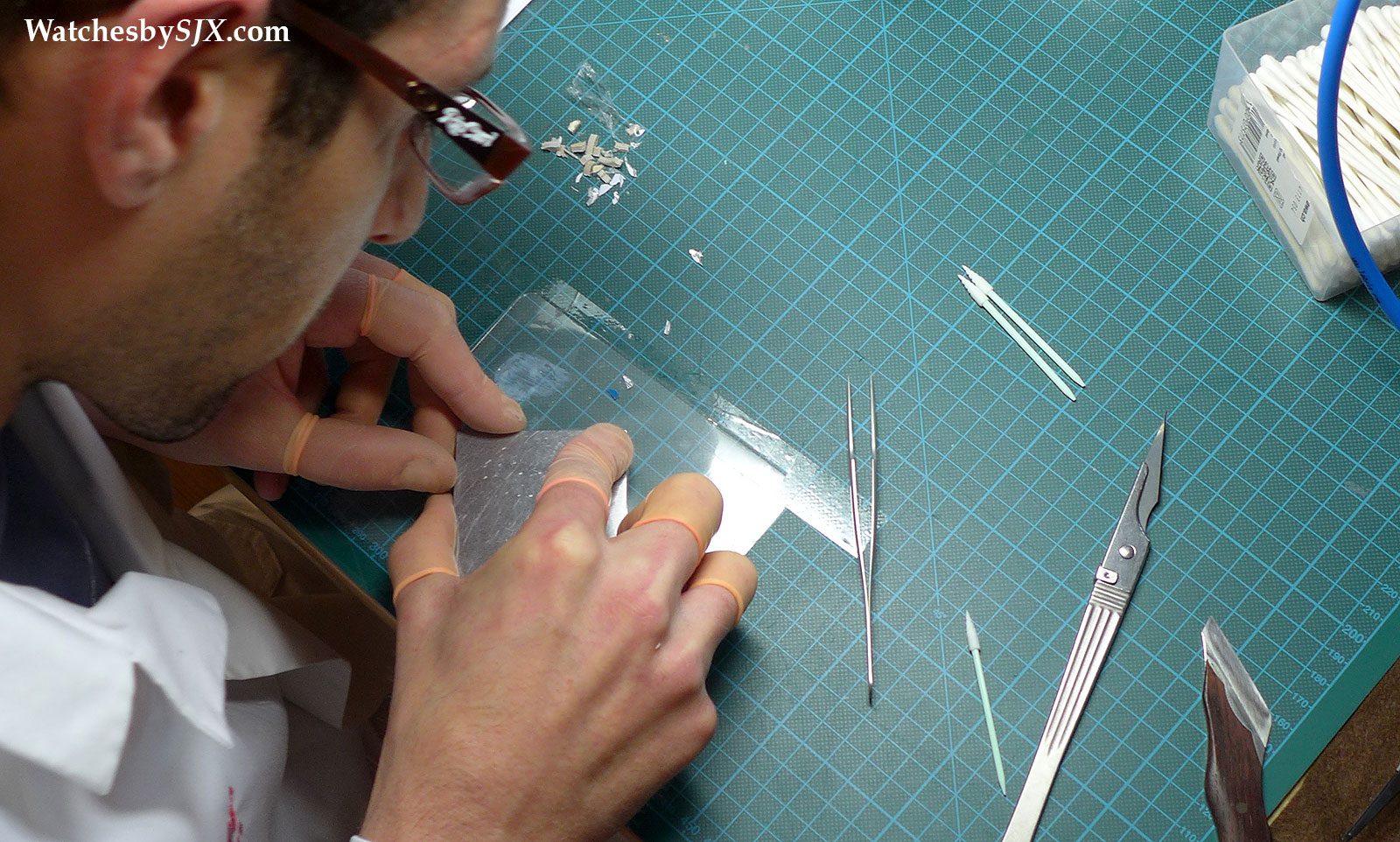 Chopping up the flower petals for application onto the dial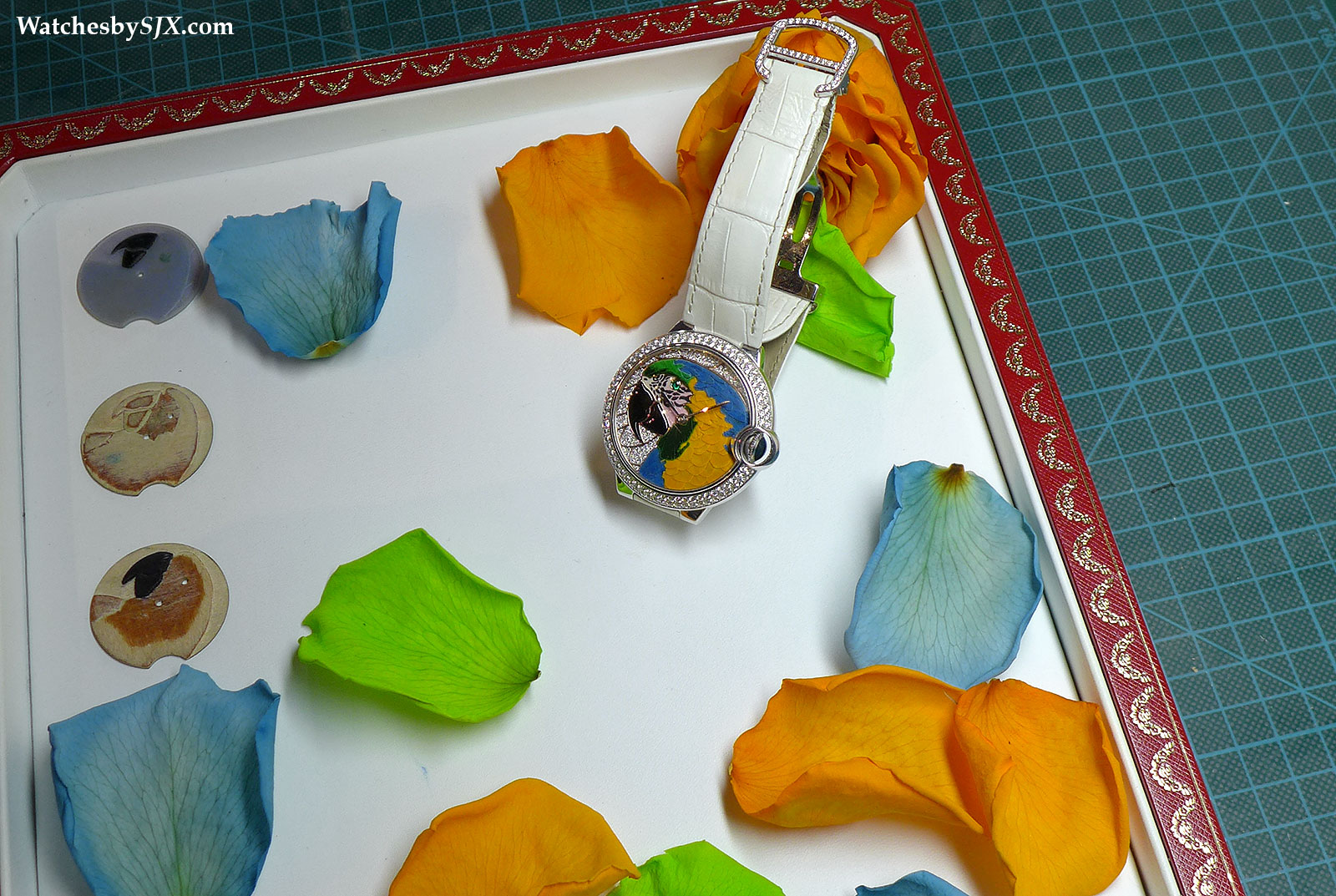 The last technique is one that is most closely associated with Cartier, gem setting. A dedicated jewellery section has been set up in the workshop, separate from the high jewellery workshop in Paris.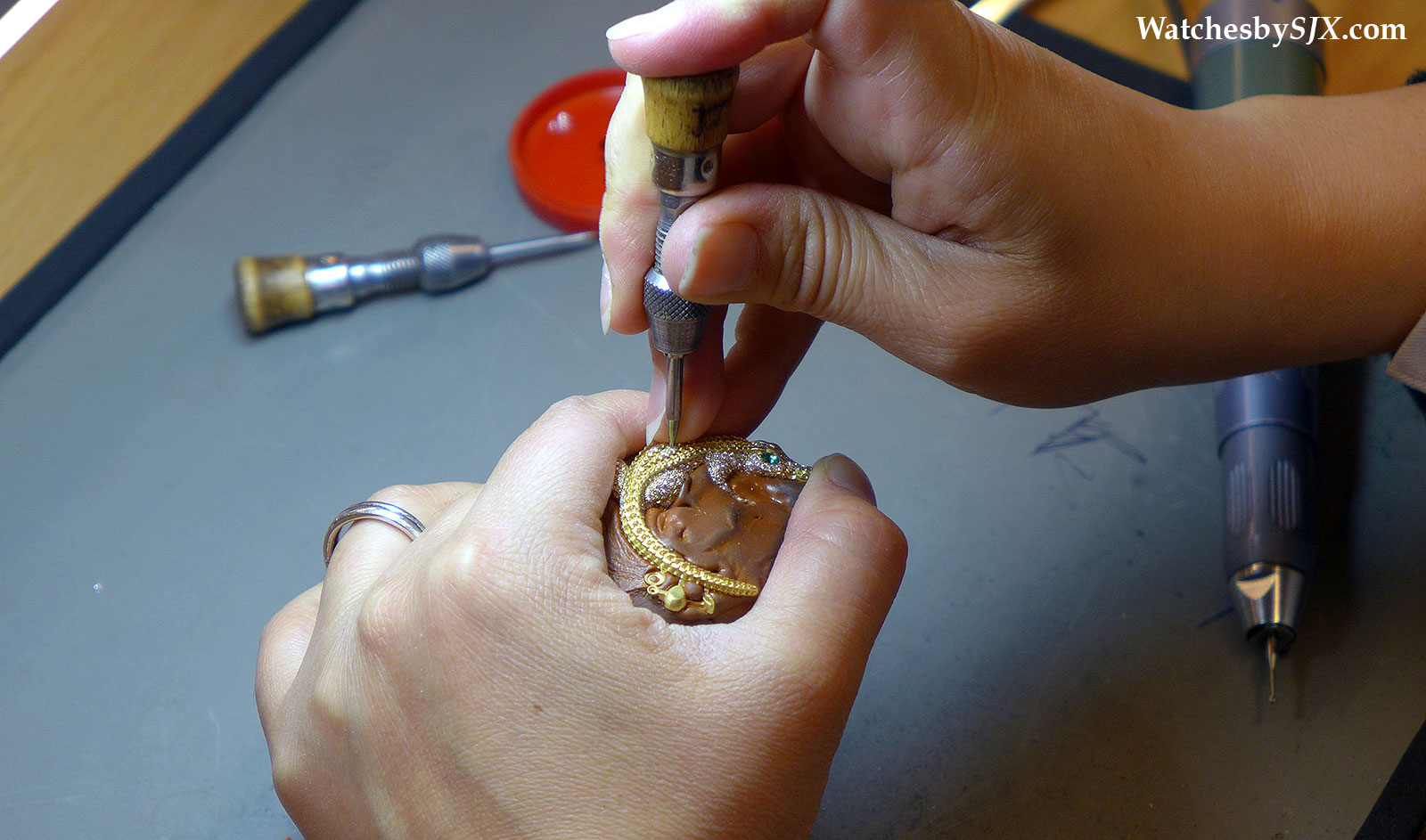 Diamond setting
The craftsmen here work only on high jewellery watches, meaning the timepieces set with precious stones that cost several hundred thousand dollars. Making jewellery, perhaps even more so than watches, is an extremely labour intensive process. Most of it is hand-made – literally – with saws and chisels.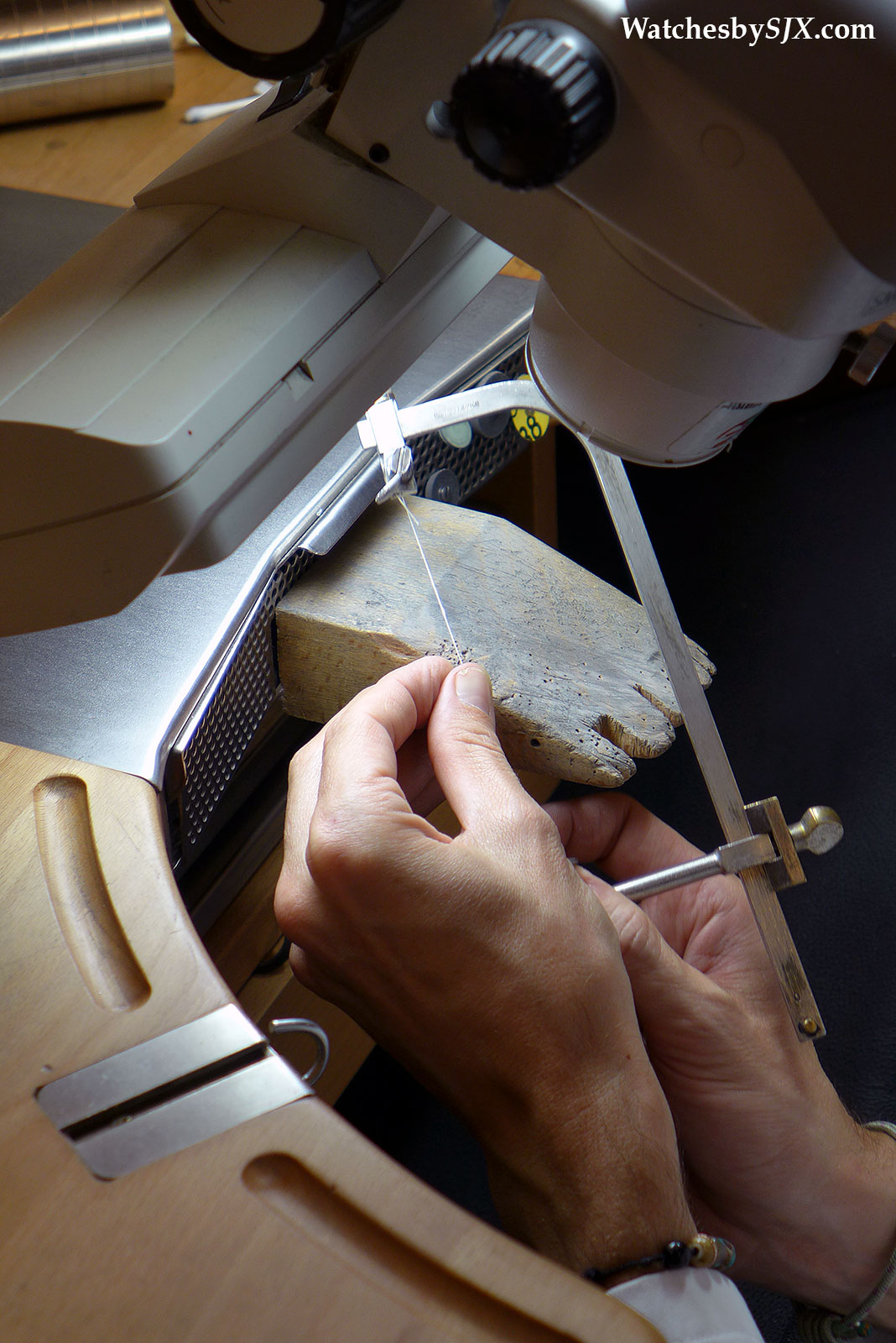 Looking into the past for the future But the La Maison des Metier d'Art goes beyond merely creating beautiful objects. Cartier's goal is to use a introduce an artisanal technique never before used in watchmaking every year, which calls for much study and research. The Etruscan granulation technique used for Etruscan Panther watch of 2013 is instructive. Cartier collaborated with the Louvre in order to understand and replicate a technique that was first used some three thousand years ago. Tiny spheres of gold are soldered onto a surface in order to form a textured motif, with the sphere formed by heating tiny strands of gold wire that form a perfect sphere when melted.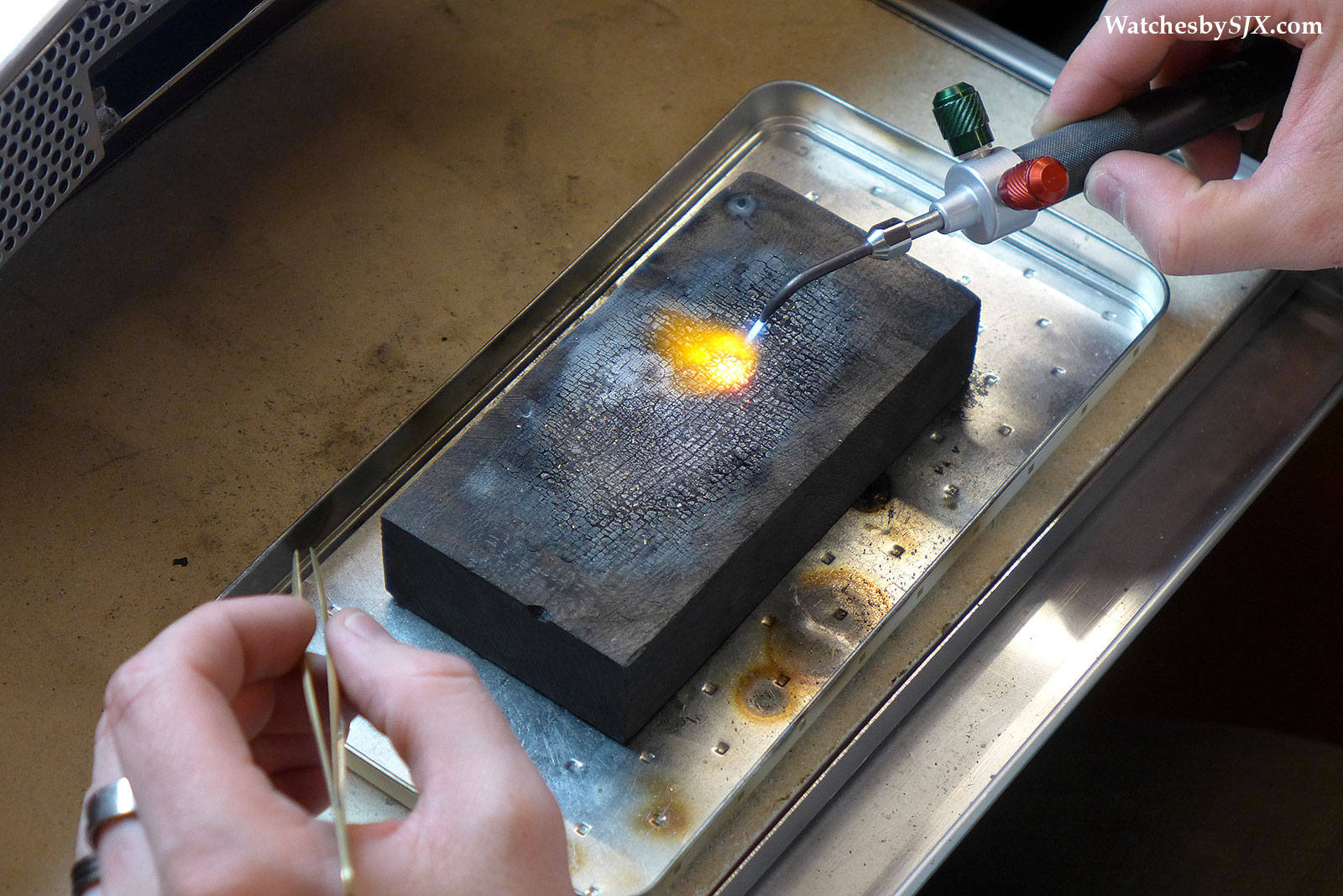 Melting the gold strands to form the spheres
Cartier is not the only watchmaker to take pride in its mastery of metier d'art, but it is the only watchmaker to have brought dozens of artisans and their crafts under one roof, encompassing nearly every conceivable artisanal techniques. While it is easy to scoff at mass produced luxury goods, the crafts at La Maison des Metier d'Art help restore the faith.
Back to top.
---
You may also enjoy these.