Hands-On with the Jaeger-LeCoultre Grande Reverso Ultra Thin 1931 Chocolate, Plus Its Original, Vintage Inspiration (with live photos and pricing)
Jaeger-LeCoultre recently added the Grande Reverso Ultra Thin 1931 Chocolate to its successful range of oversized, slim Reverso watches modelled on the vintage originals. The new chocolate Reverso 1931 takes after the faded brown dials found on some specimens.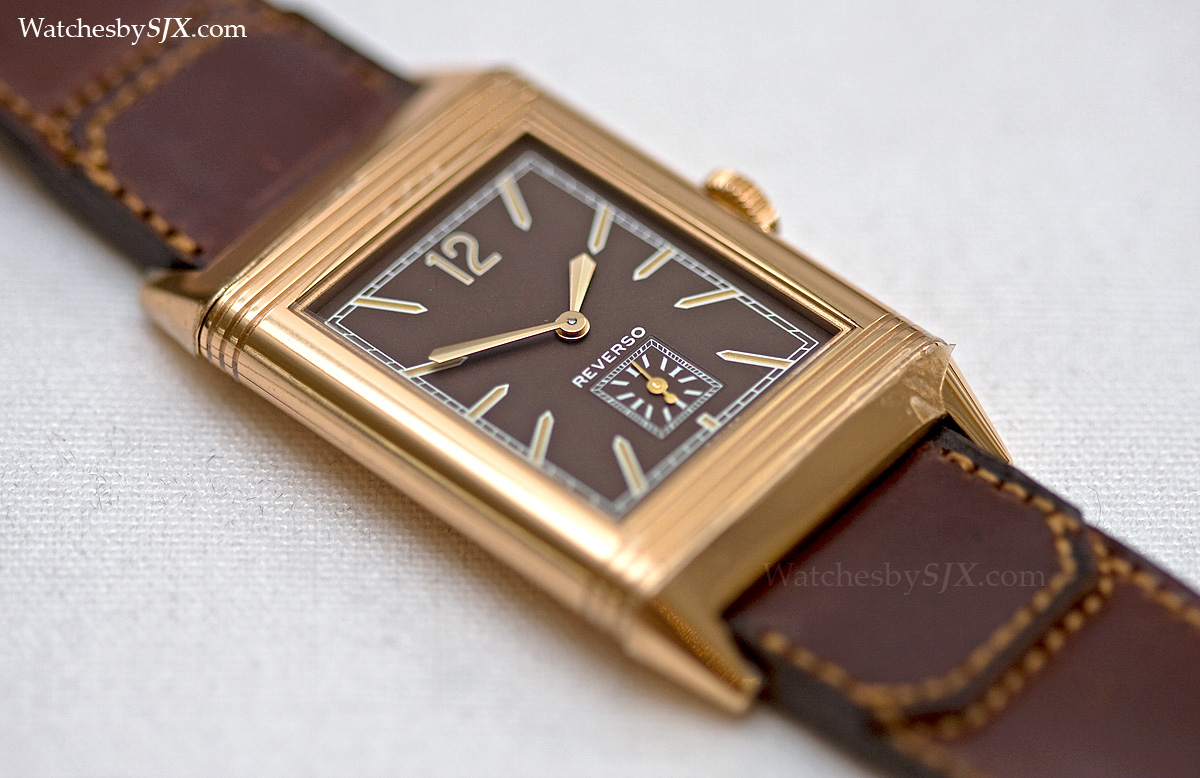 Since its launch the bestselling Reverso 1931 has evolved into a plethora of different models, ranging from an enamelled skeleton to the twin-time zone Duoface, all with the same large but slim proportions. The latest addition to the collection is the Grande Reverso Ultra Thin 1931 Chocolate, which like the Reverso Rouge, is inspired by a vintage Reverso.
The Reverso 1931 Chocolate is modelled on vintage Reversos which originally had black dials, but because of the sun's effect on the pigments of the dial, are now a rich brown, something that would be called tropical in Rolex parlance. One such watch is this thirties Reverso in steel, made for Walser, Wald y Cia, a jeweller in Buenos Aires, and signed as such on the dial. Argentina was once a wealthy country, and its jewellers were the original retailers of some of the finest vintage watches on the market today.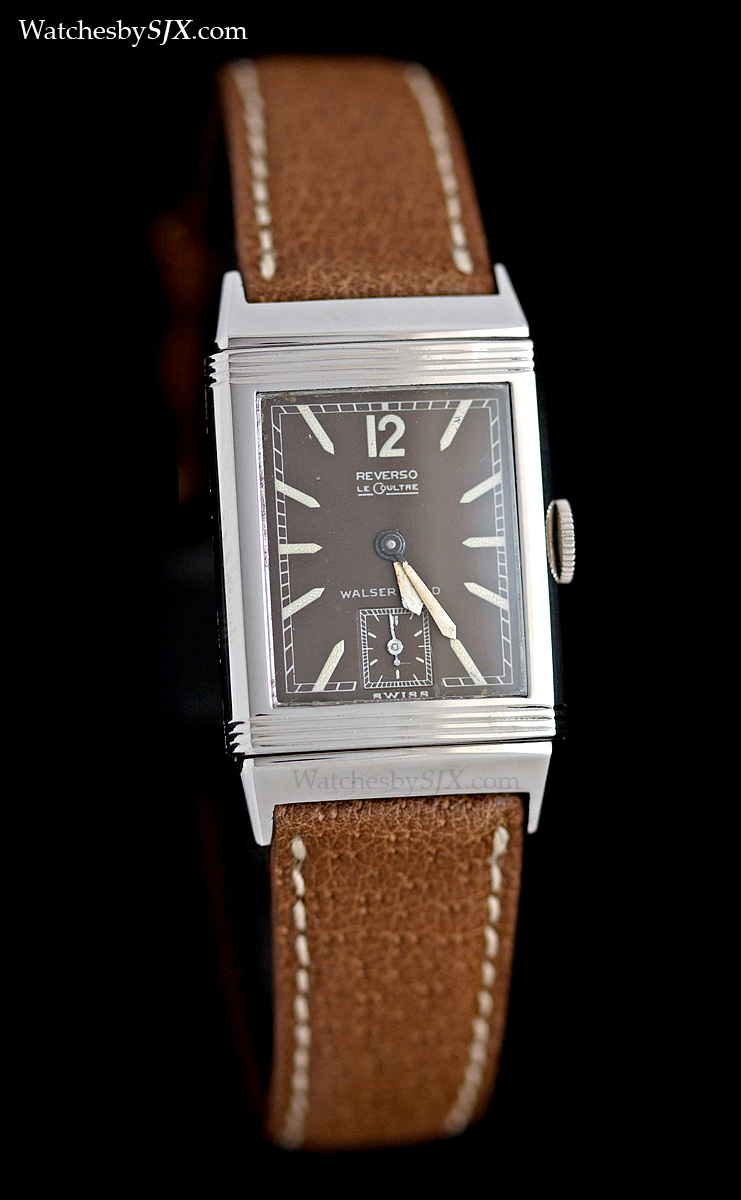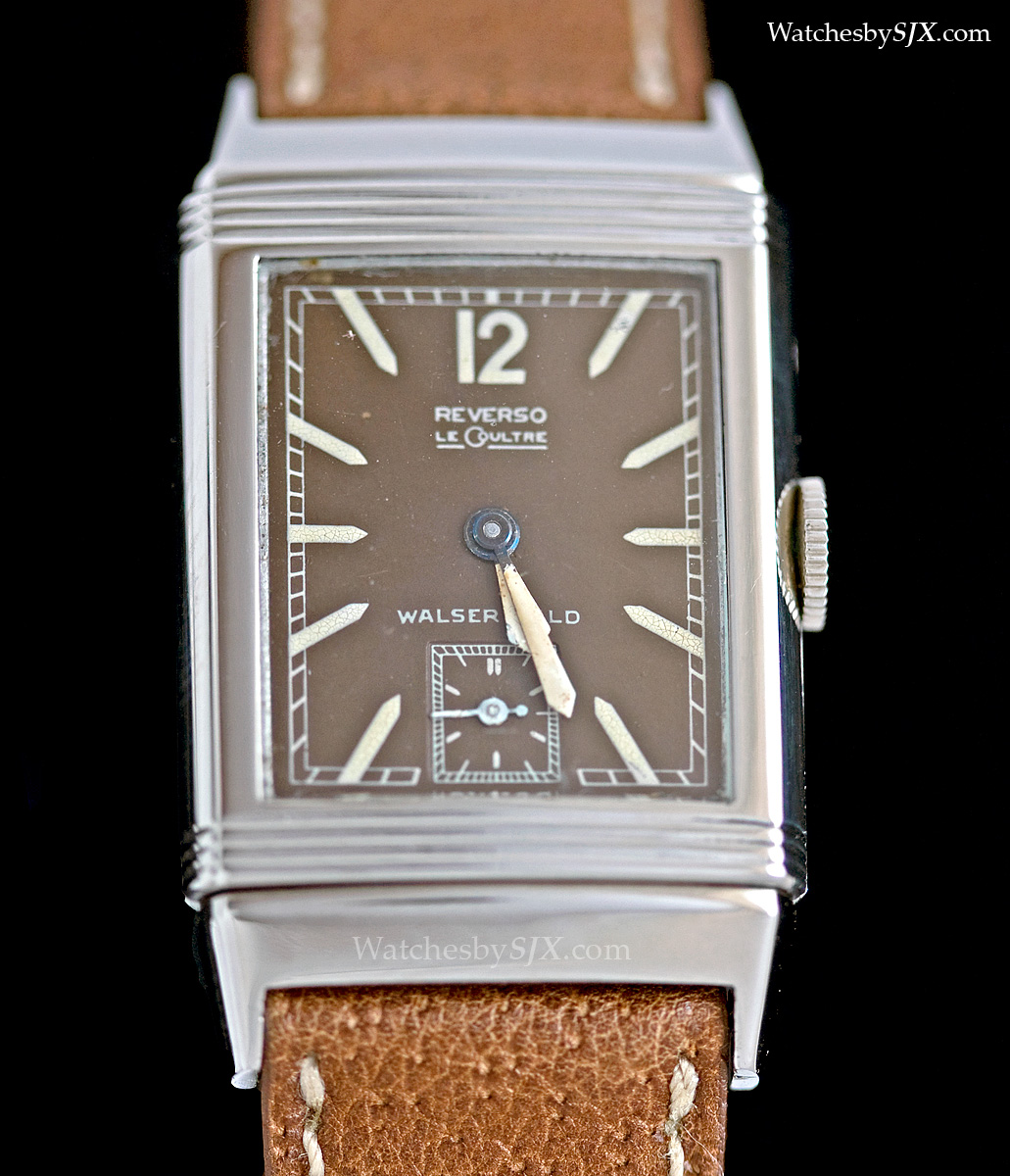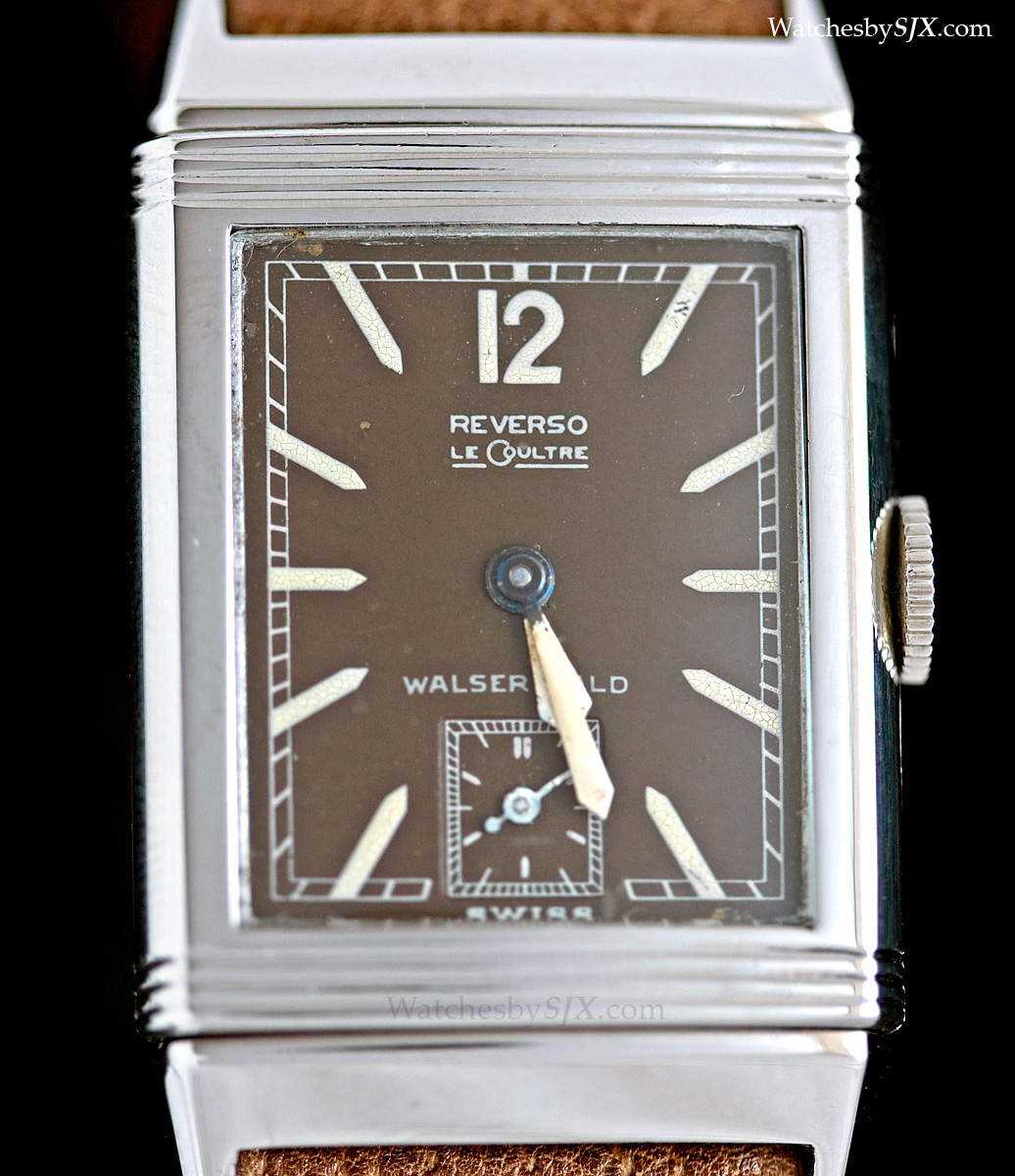 The Reverso 1931 Chocolate has a rich brown dial with a slightly glossy finish, in a tone that is similar to oxblood. And the Luminova on the dial and hands has a faux patina, completing the vintage look.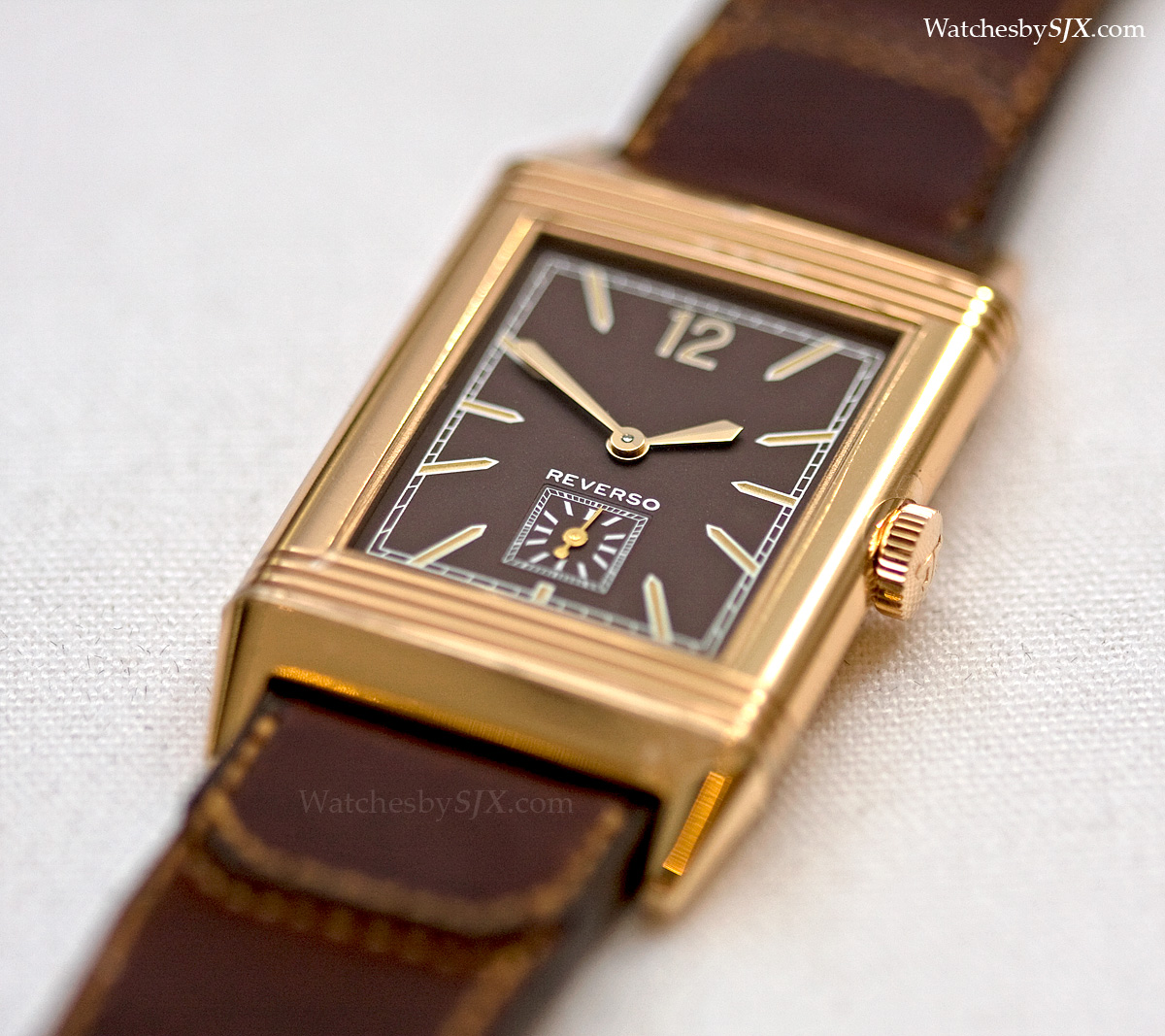 This pairs very well with the pink gold case, which measures 46.8 mm by 27.4 mm, almost twice as large as the vintage model. At just 7.3 mm thick, the Reverso 1931 Chocolate is elegantly proportioned.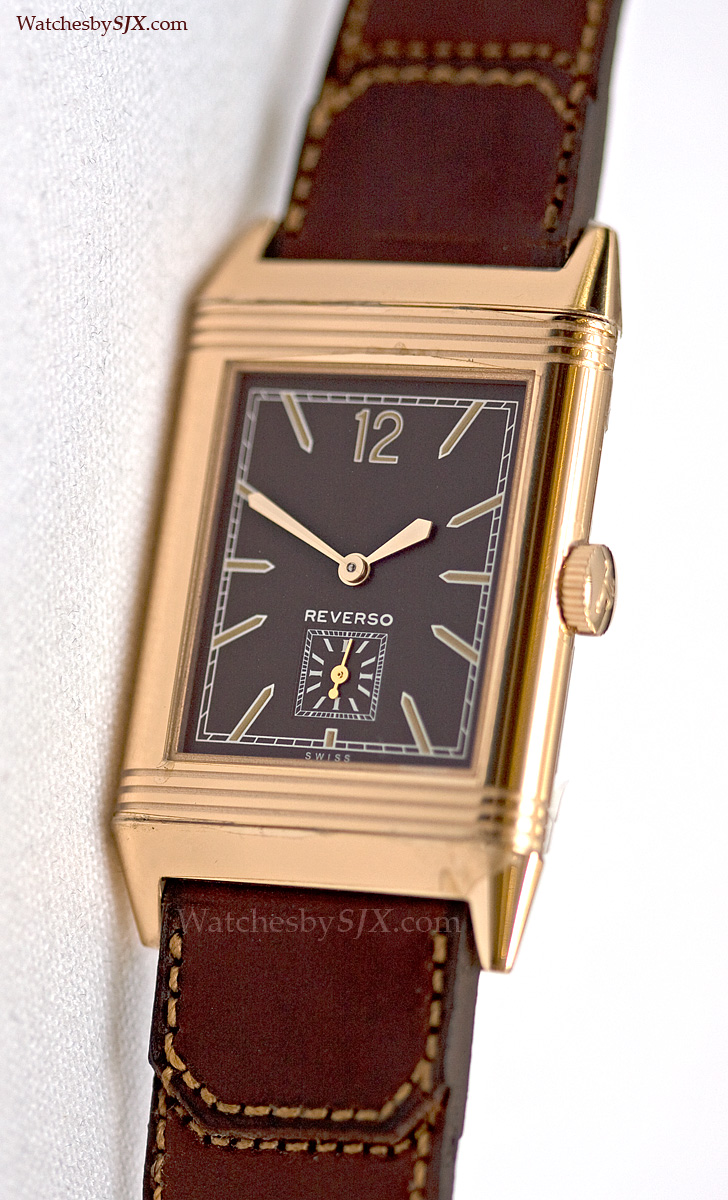 Worth noting is the strap, made of cordovan by Casa Fagliano, an Argentinian maker of polo boots. It is slightly rough at the edges – evidently hand-made – but incredibly supple and soft. An additional, conventional brown alligator strap (likely made by Camille Fournet) is also included with the Reverso 1931 Chocolate.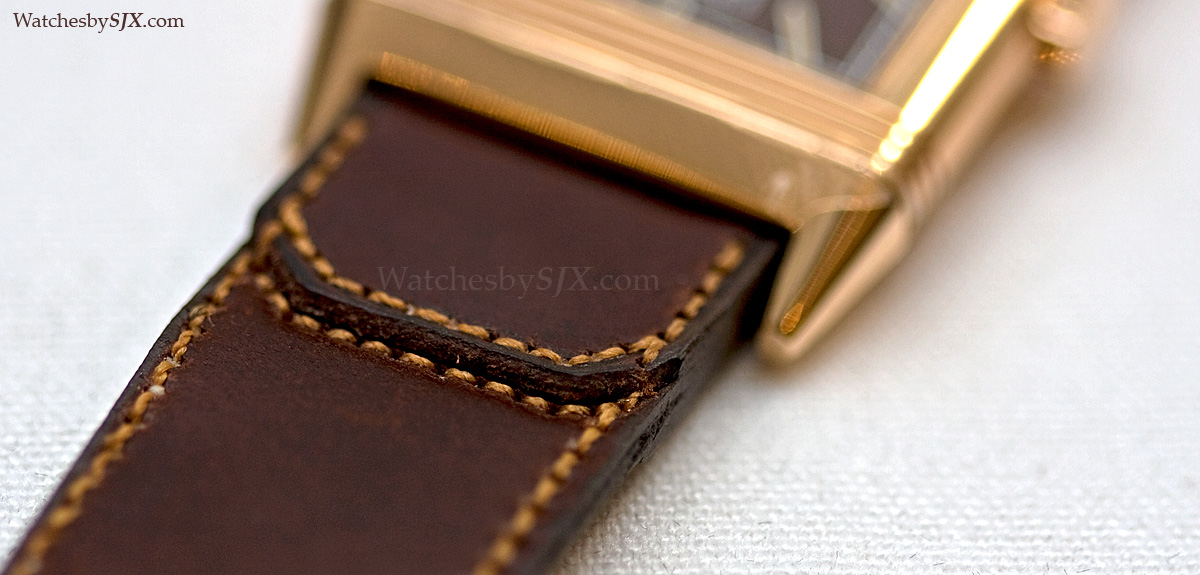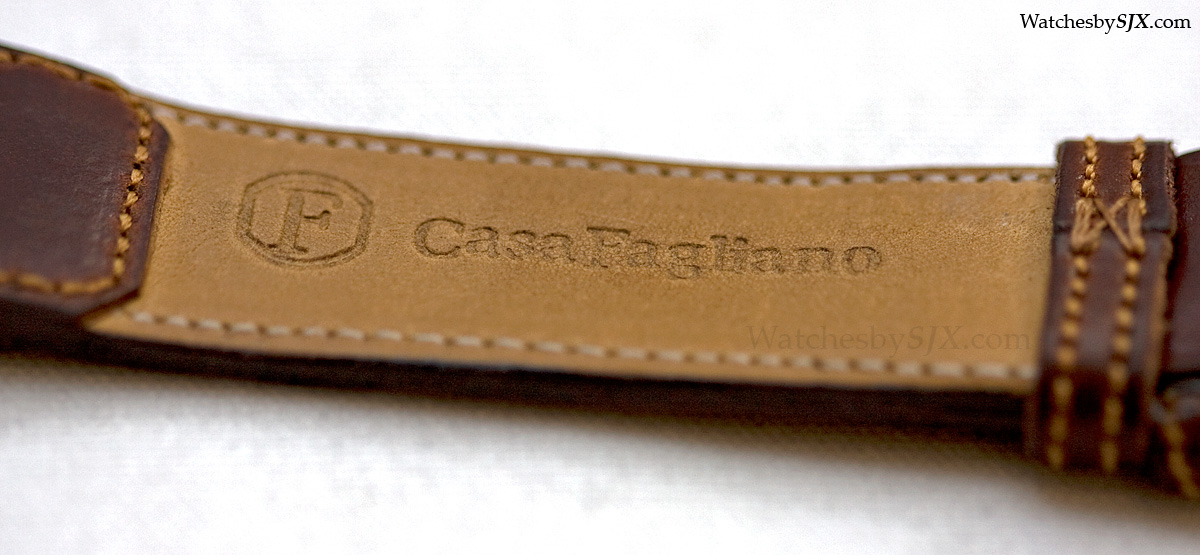 If there is one criticism that can be made of this watch, it is that the Reverso 1931 Chocolate has zero novelty or creativity. The Reverso 1931 Chocolate is yet another colour variation of the 1931, of which there are many. That being said, it is a beautiful and charming timepiece. And Jaeger-LeCoultre is still moderate enough in its pricing that its flaws are more easily forgiven.
The Reverso 1931 Chocolate will retail for €12,700 before taxes, which is about US$17,500.
Back to top.
---
You may also enjoy these.